Back to Benicia more than two weeks and even more thousands of miles since, but that faraway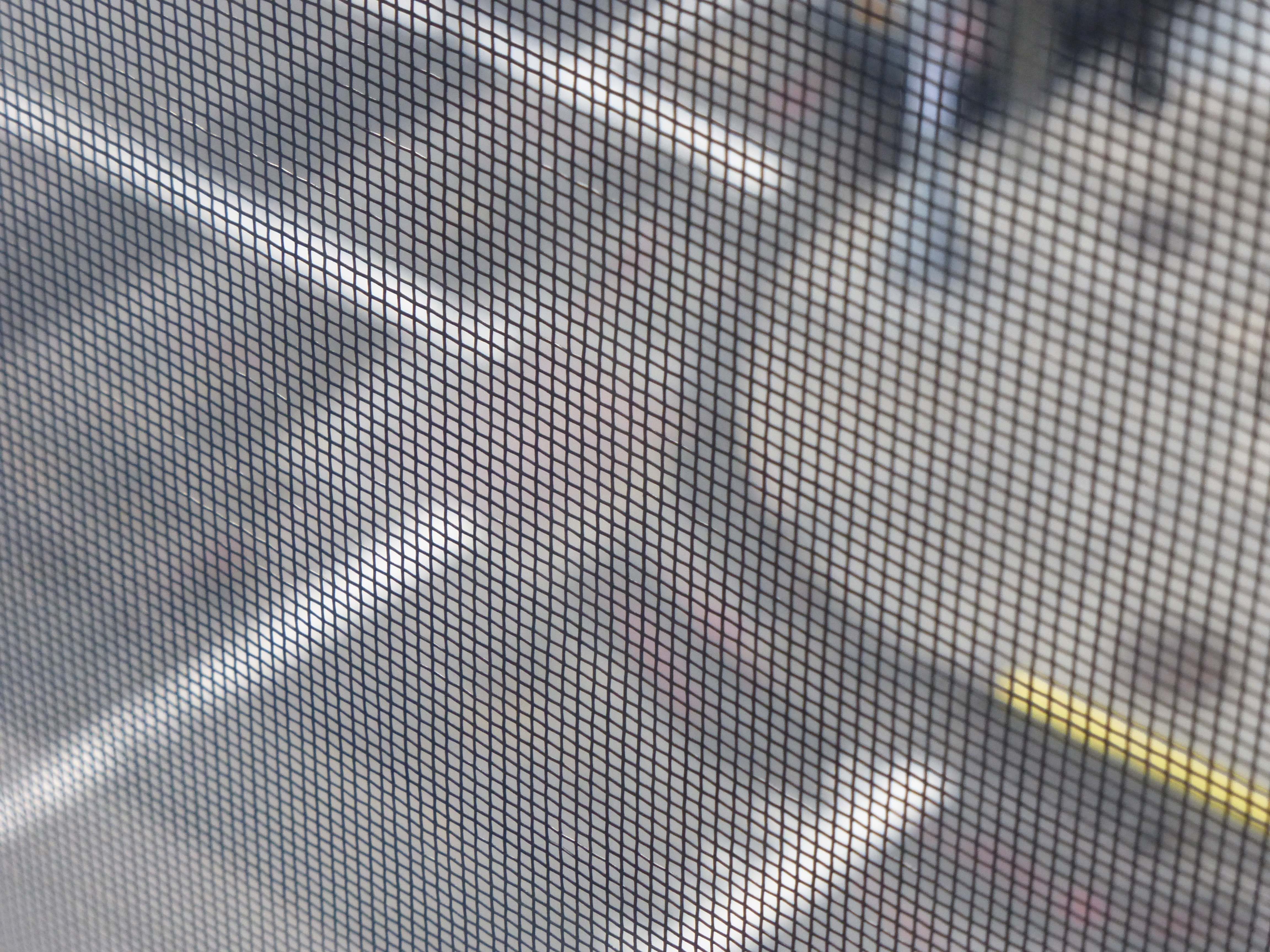 Friday in Queens was kicked off walking with Pip while Ivana was away installing sculpture,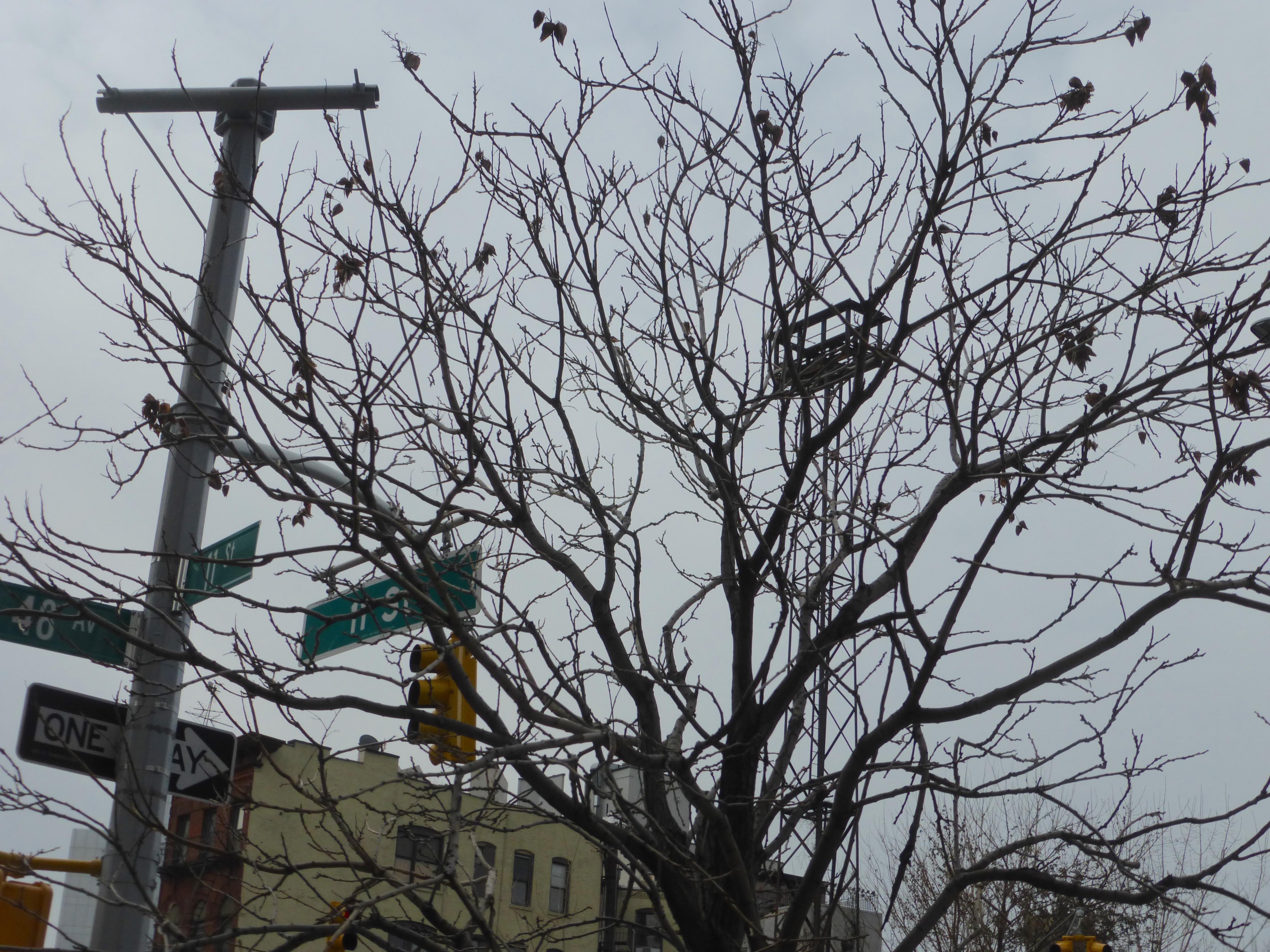 followed by a Rare Sighting of an L.I.C. donk on the way to a followup ride on the 7 Train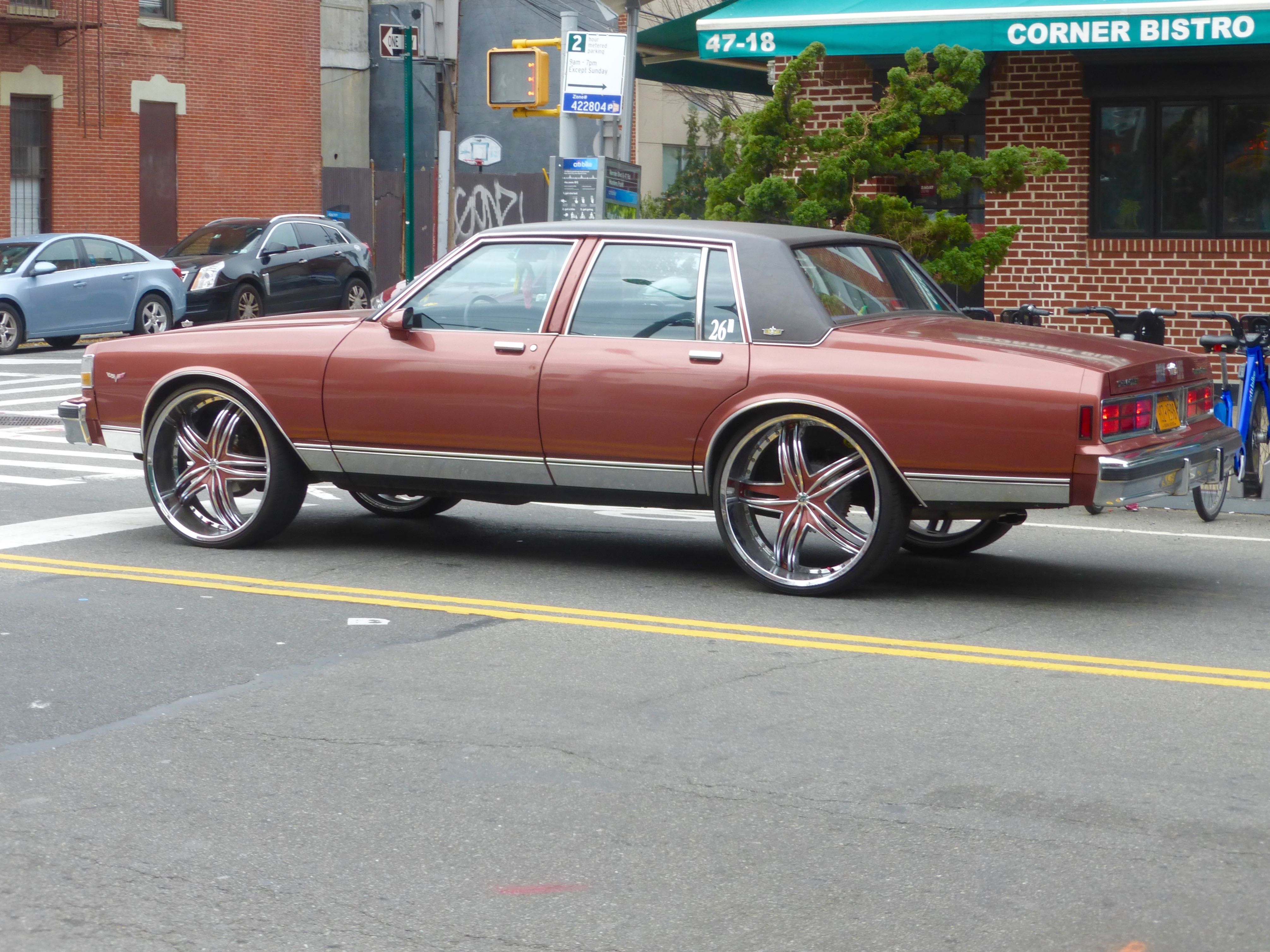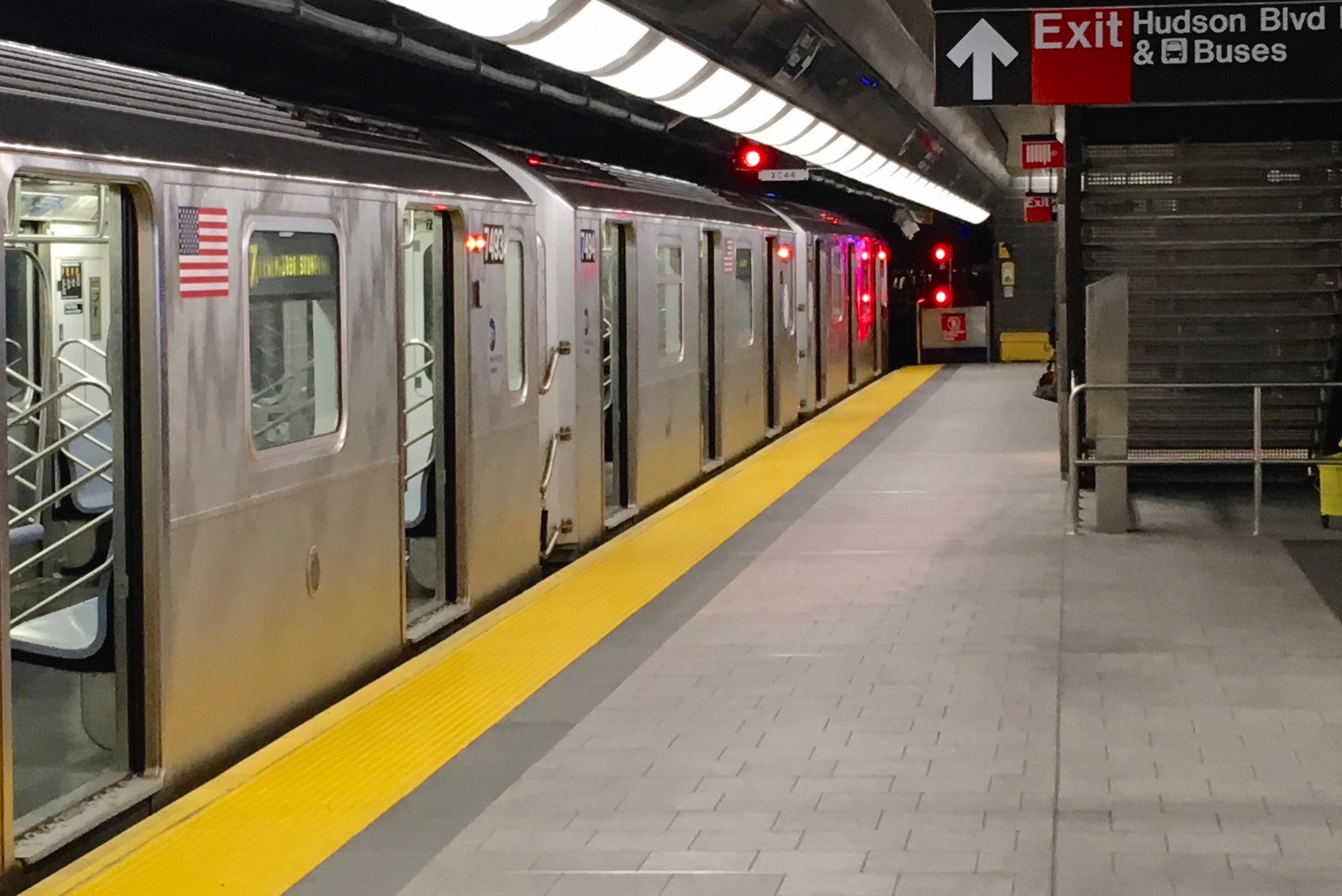 to its termination at 34th, then
a FAR less satisfactory beginning to our gallery crawl was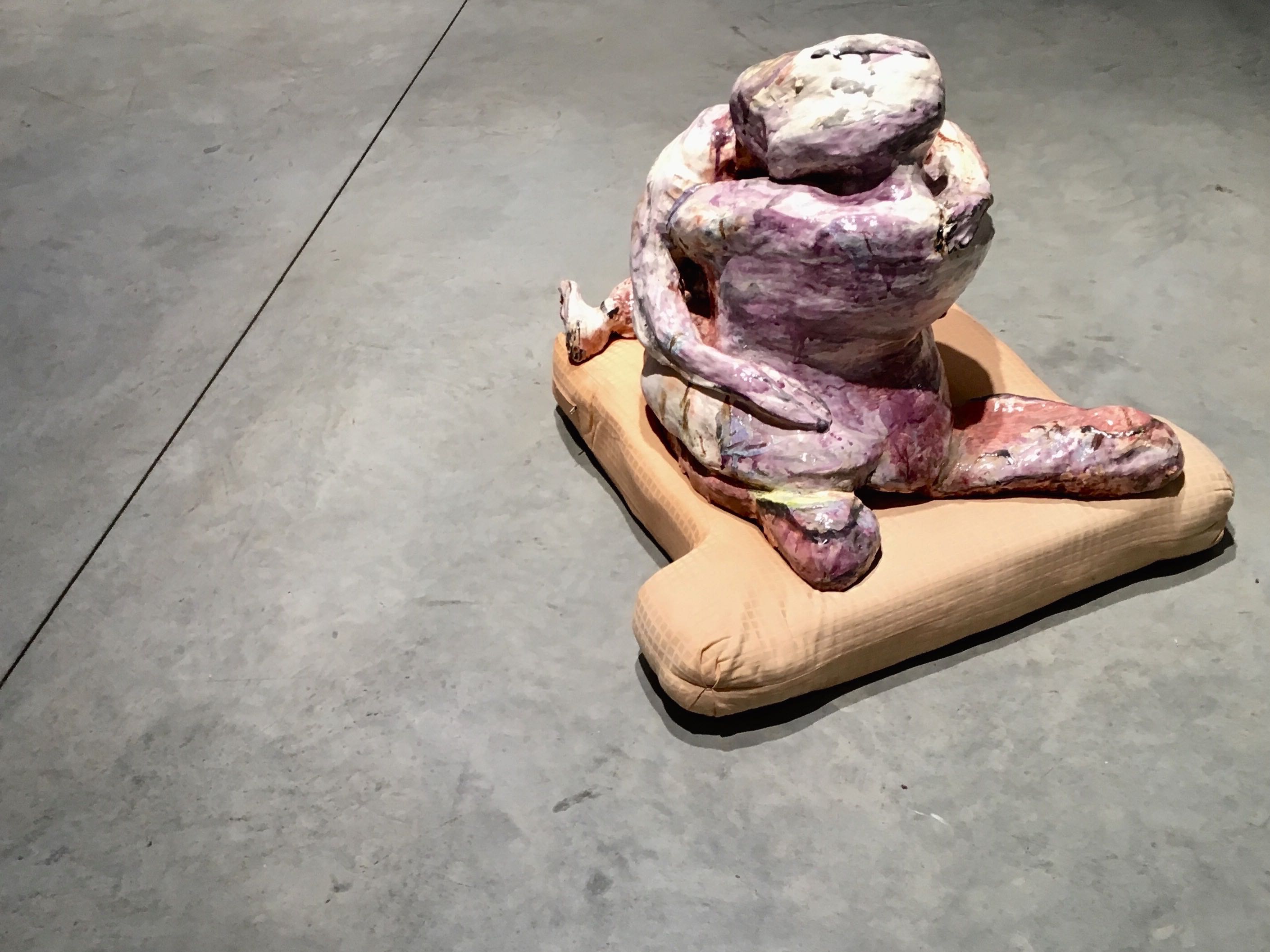 soon salvaged by Jim Shaw's savage imagery [and HOW does he DO so so much?],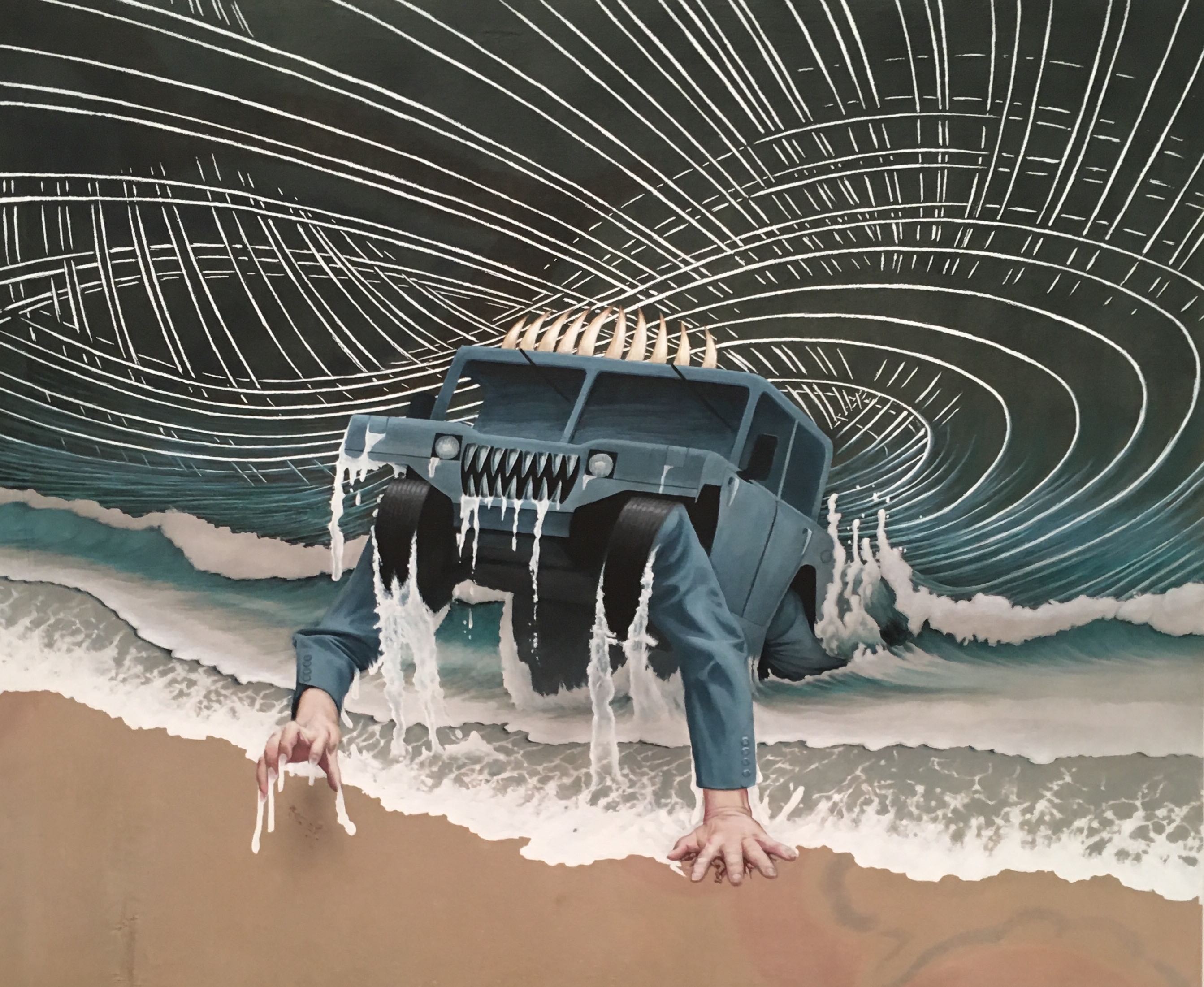 a little Katarina Fristch preceded by Michaelangelo Pistoletto on the way to revisiting Gagosian,
where aside from Thomas Houseago
and Nancy Rubins "The California Invitational" wasn't giving California much to laugh about; better Jim Shaw a few doors down or Lee Mullican's vintage mushroomery a block uptown.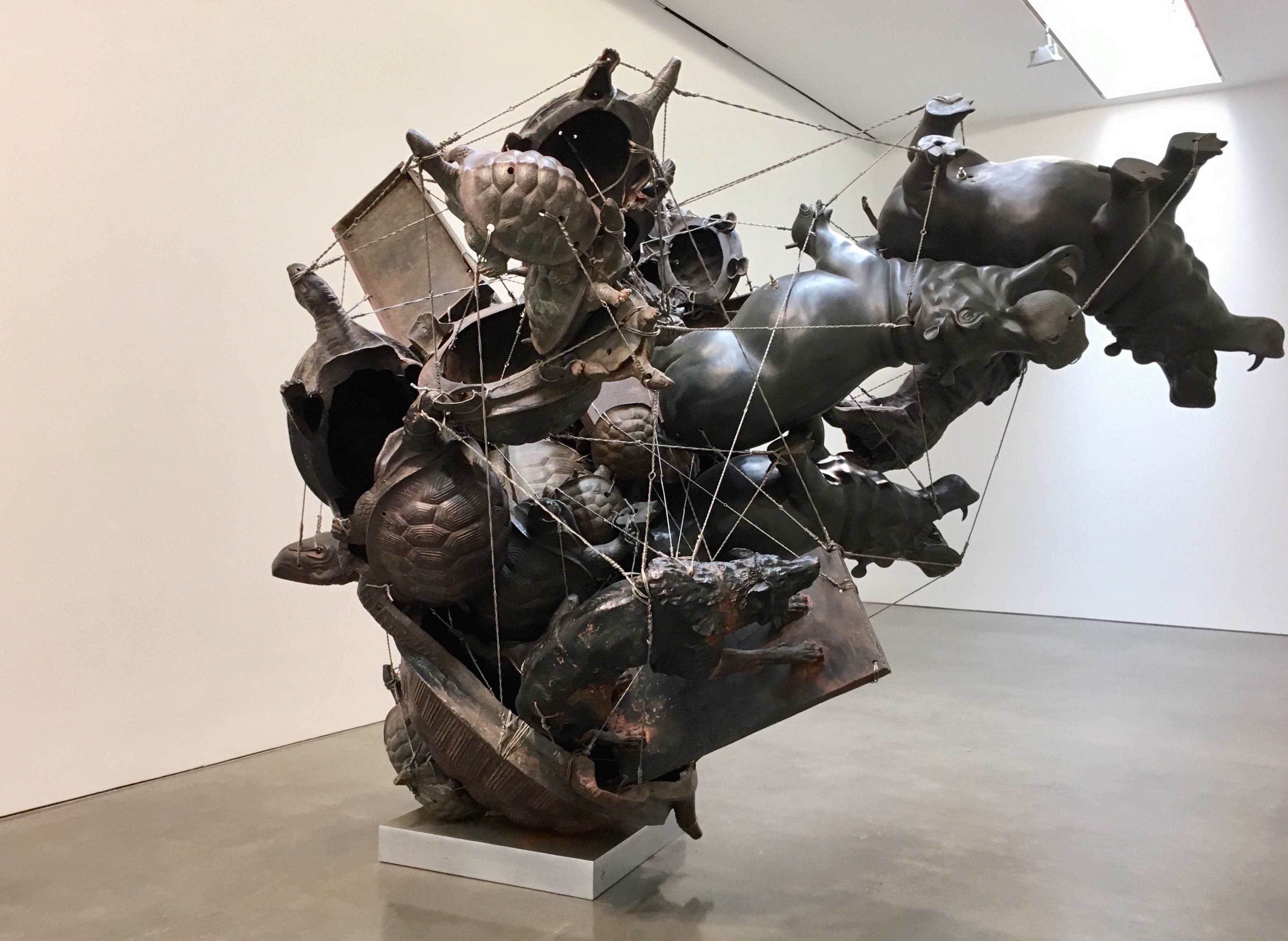 There were some curious hangings, and Valeri Larko's modestly scaled urban depictions,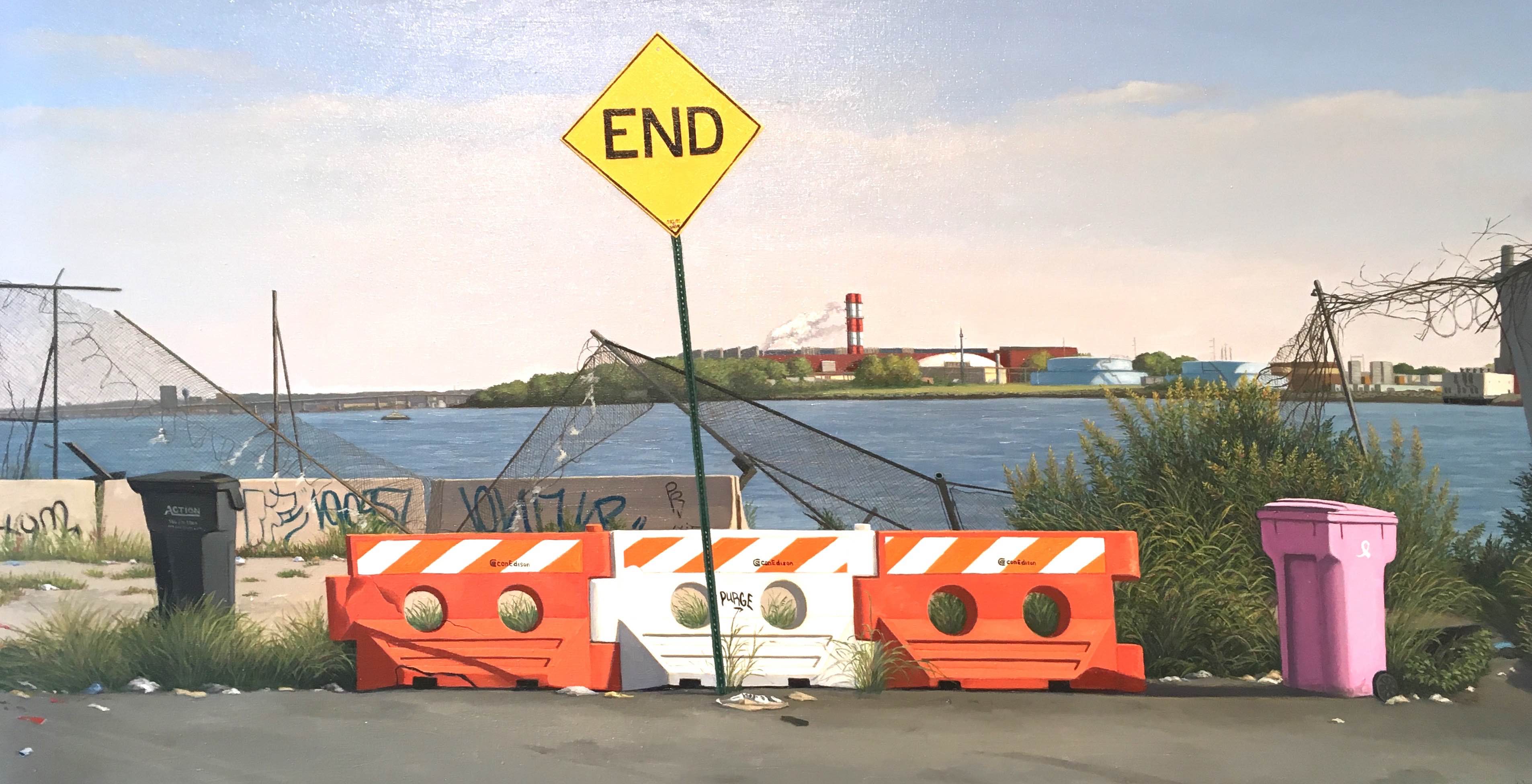 though for modestly scaled stuff Nayland Blake's Herriman-inspired drawings were scatological- ly great and hard to equal.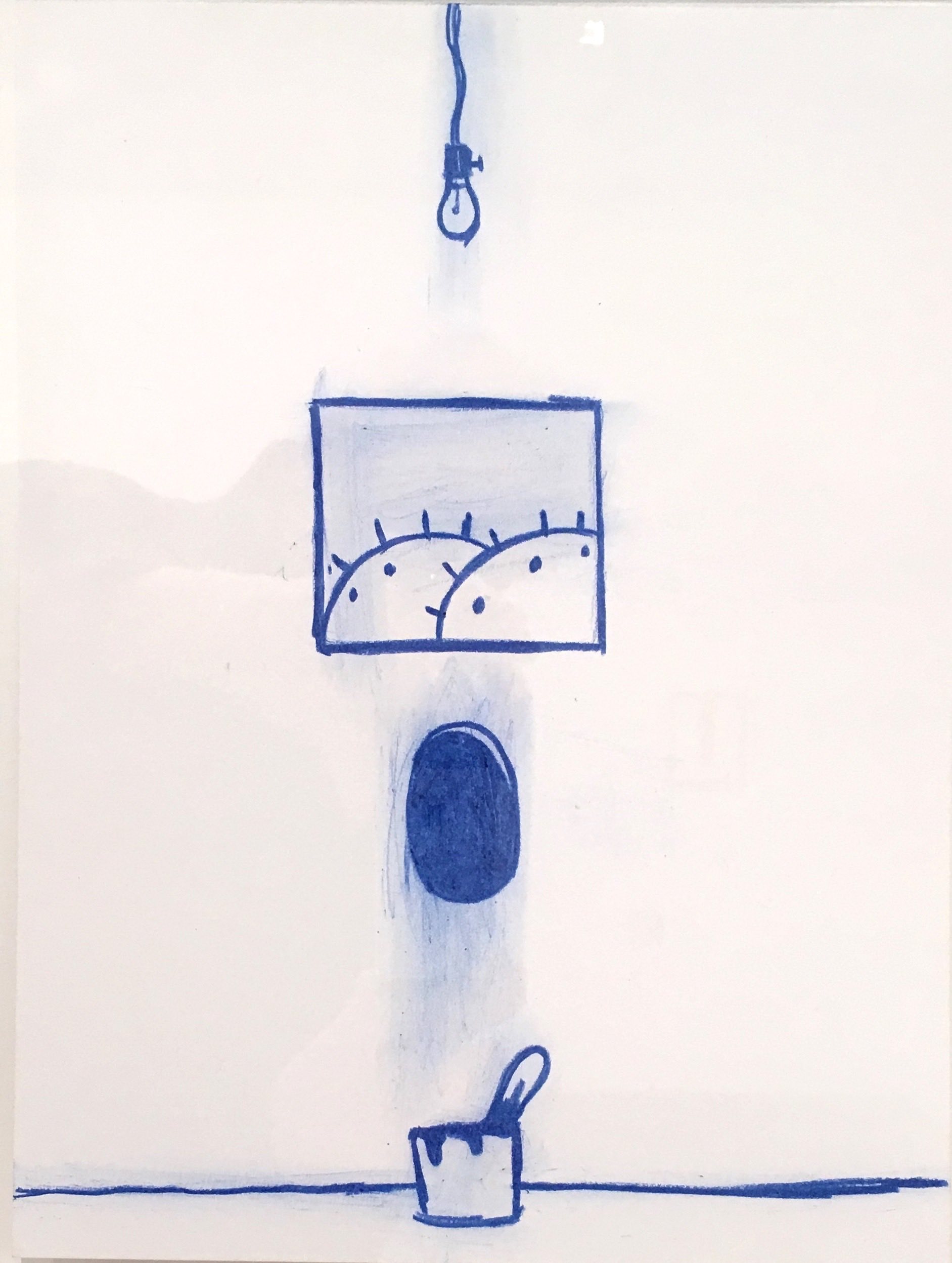 After our accustomed break for lunch at Bottino we returned, albeit briefly, to the fray…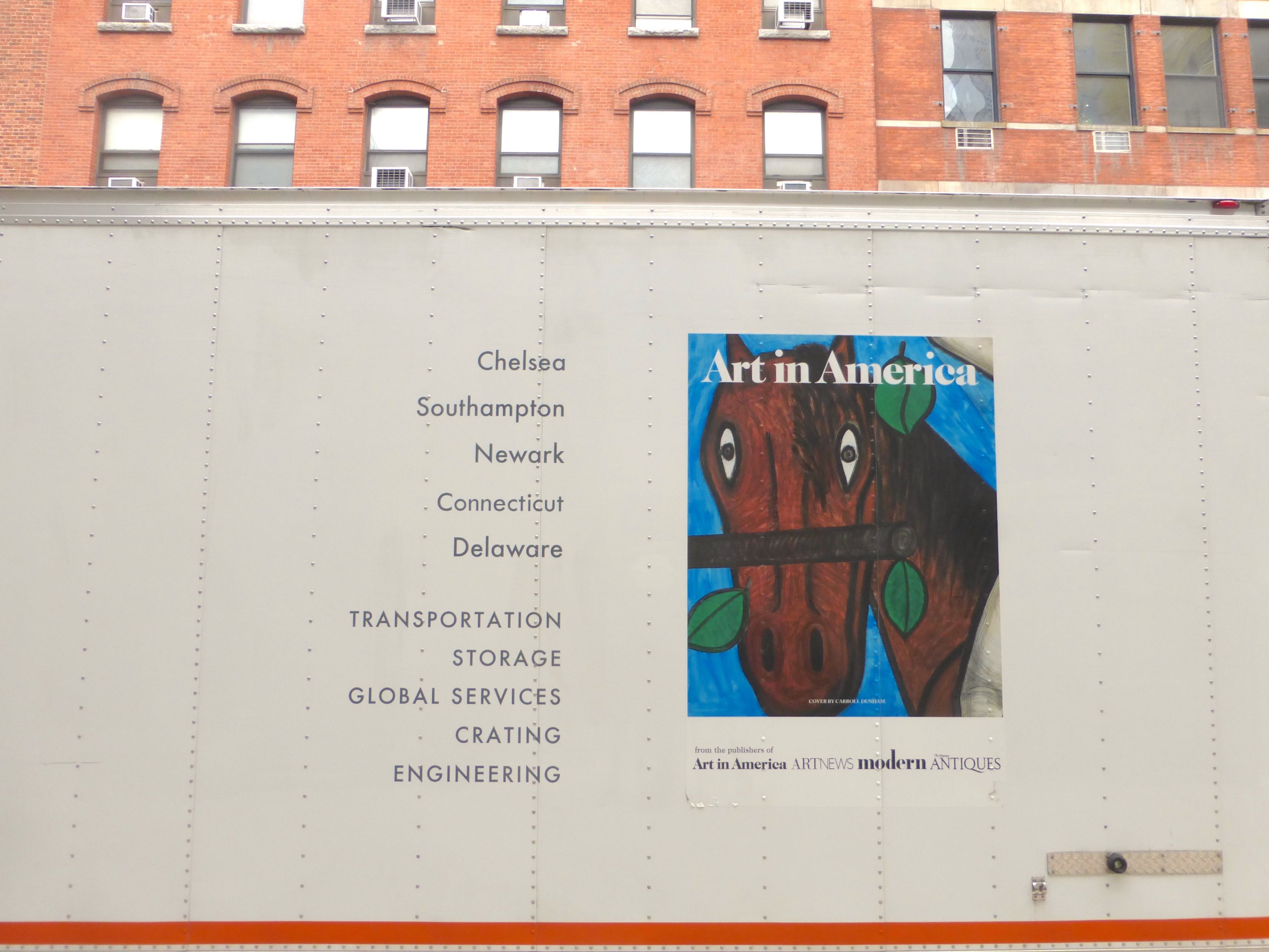 The heaviest hitters that day definitely had to be the museum-quality David Smith show at Hauser and Wirth in the DIA Foundation's former space and, after L. took off for Bed Stuy
to be interviewed by Luz, heavy in every sense, Richard Serra's solid steel cylinders at Zwirner.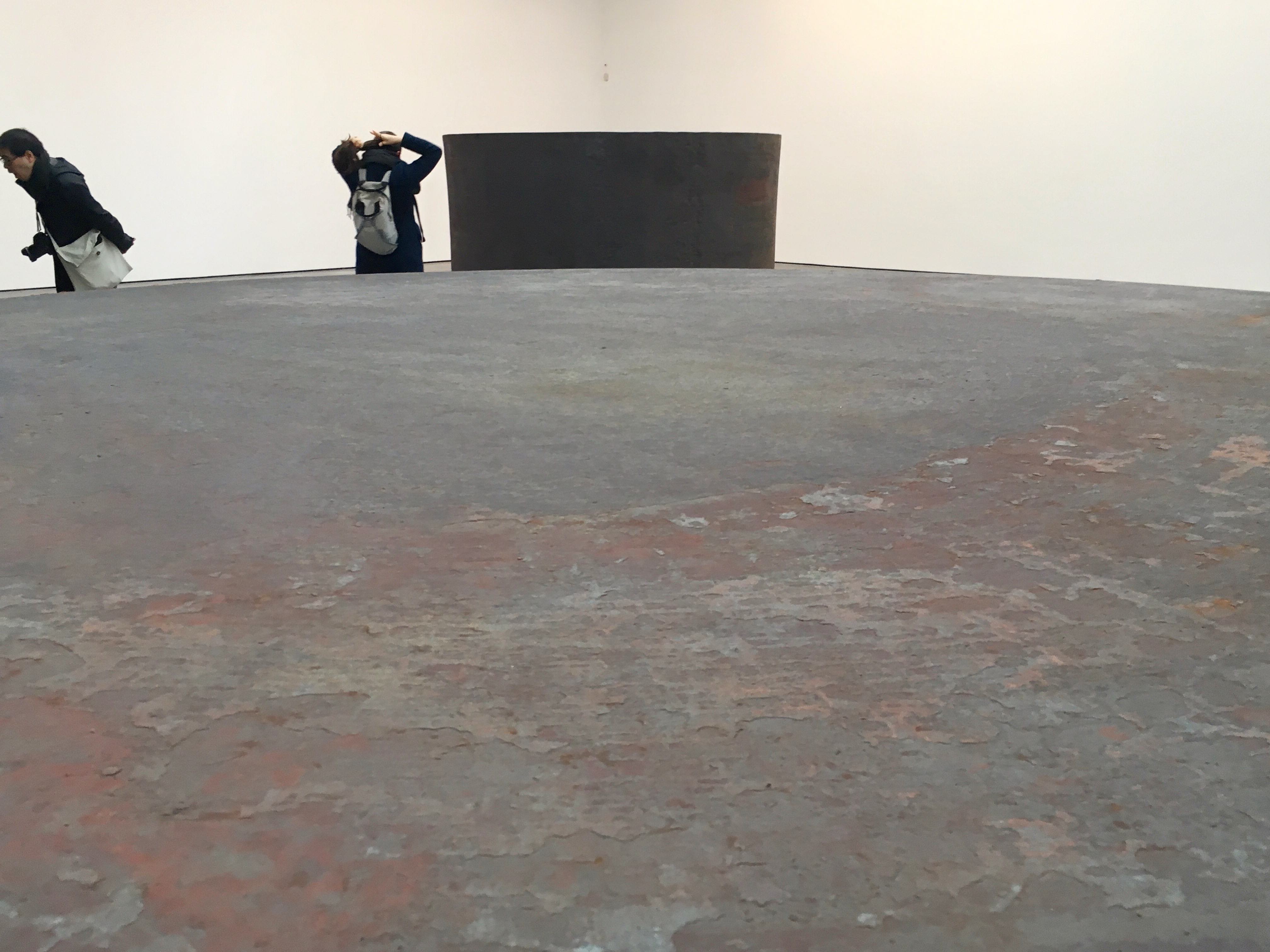 After those, with one detour for some politically-tinged Stuart Davis-like paintings [not shown]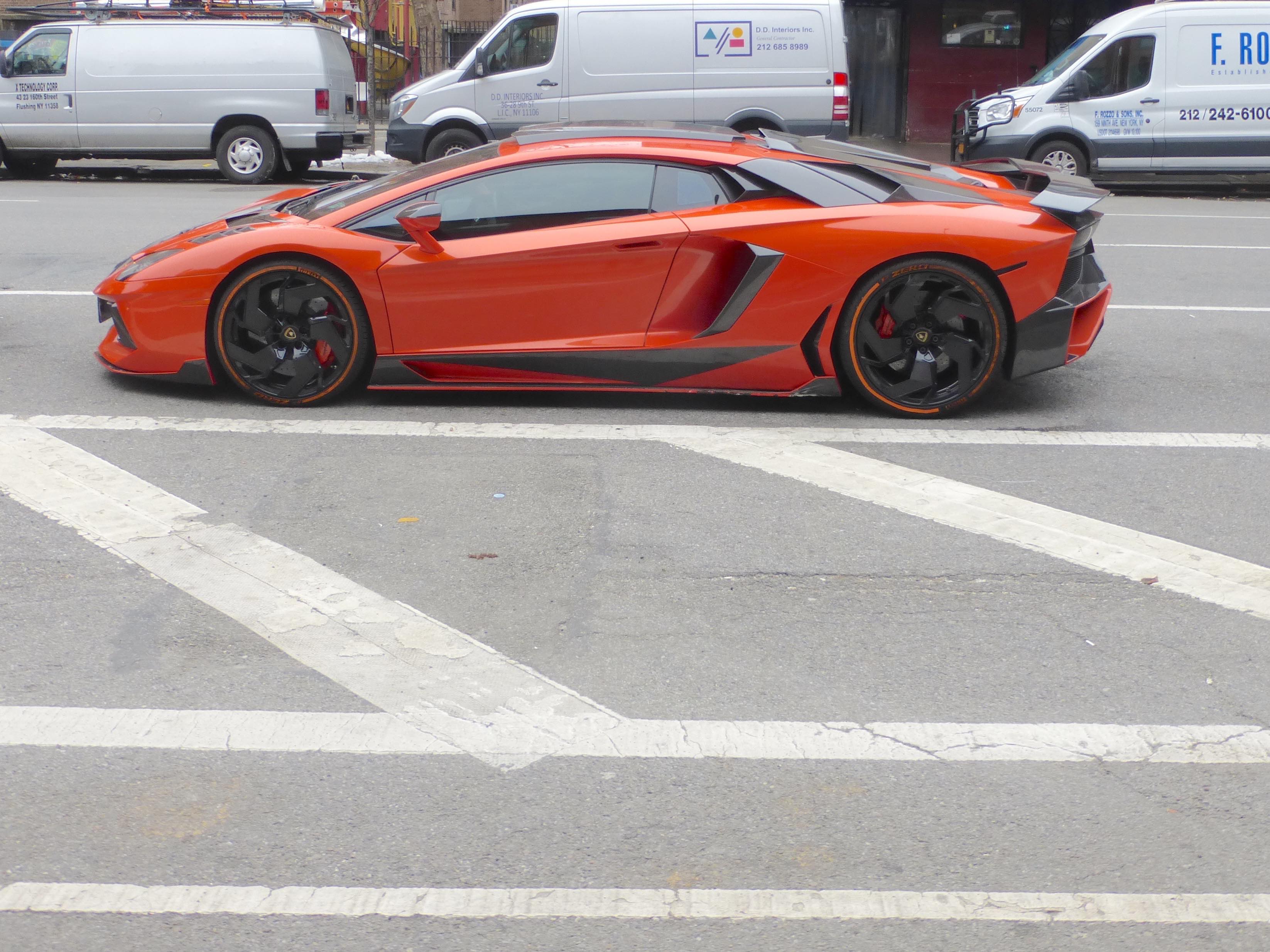 I headed sore-footedly east myself,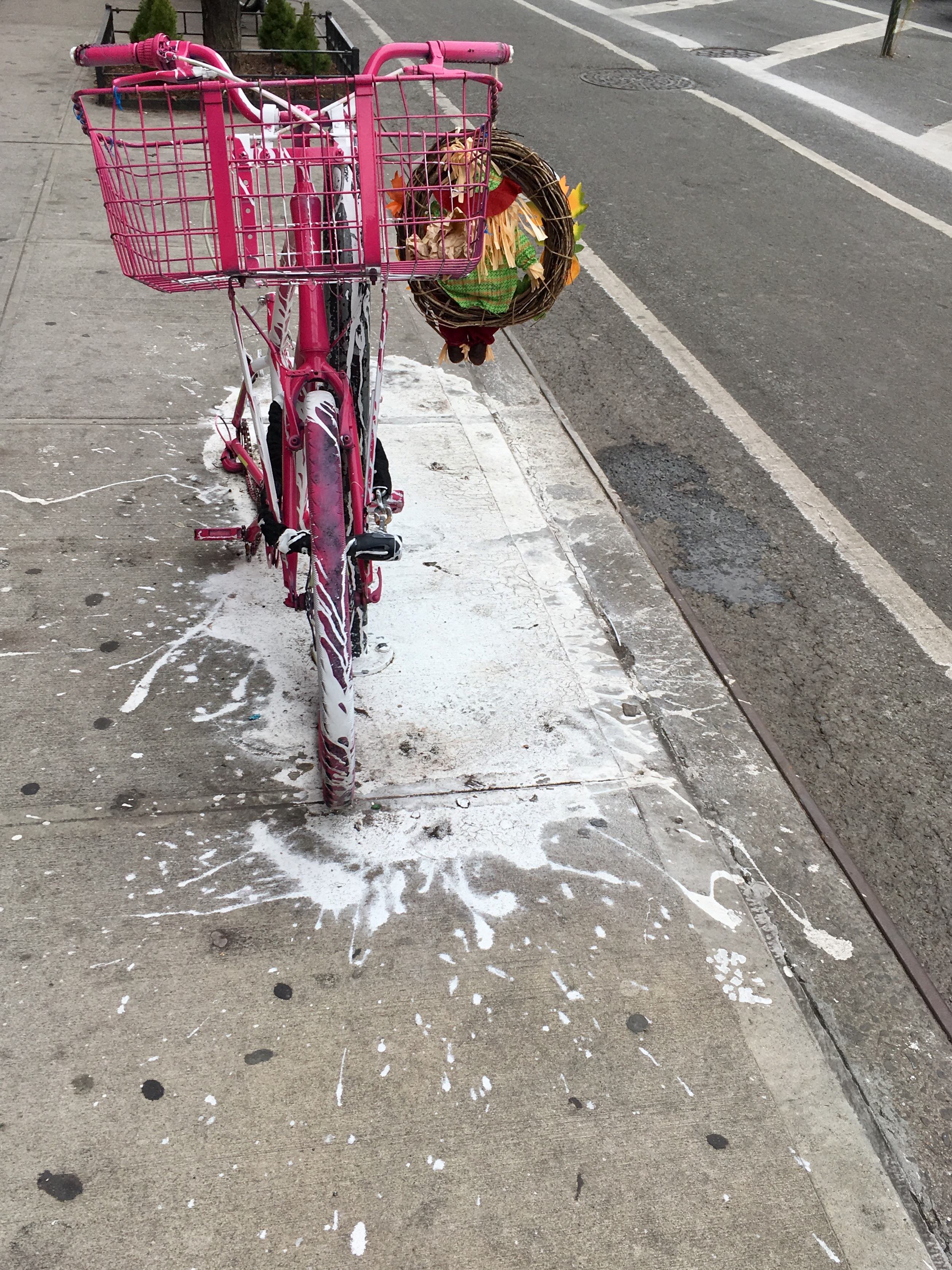 taking the A to the G
and so to Ivana's, where she, having recently completed a Di Suvero installation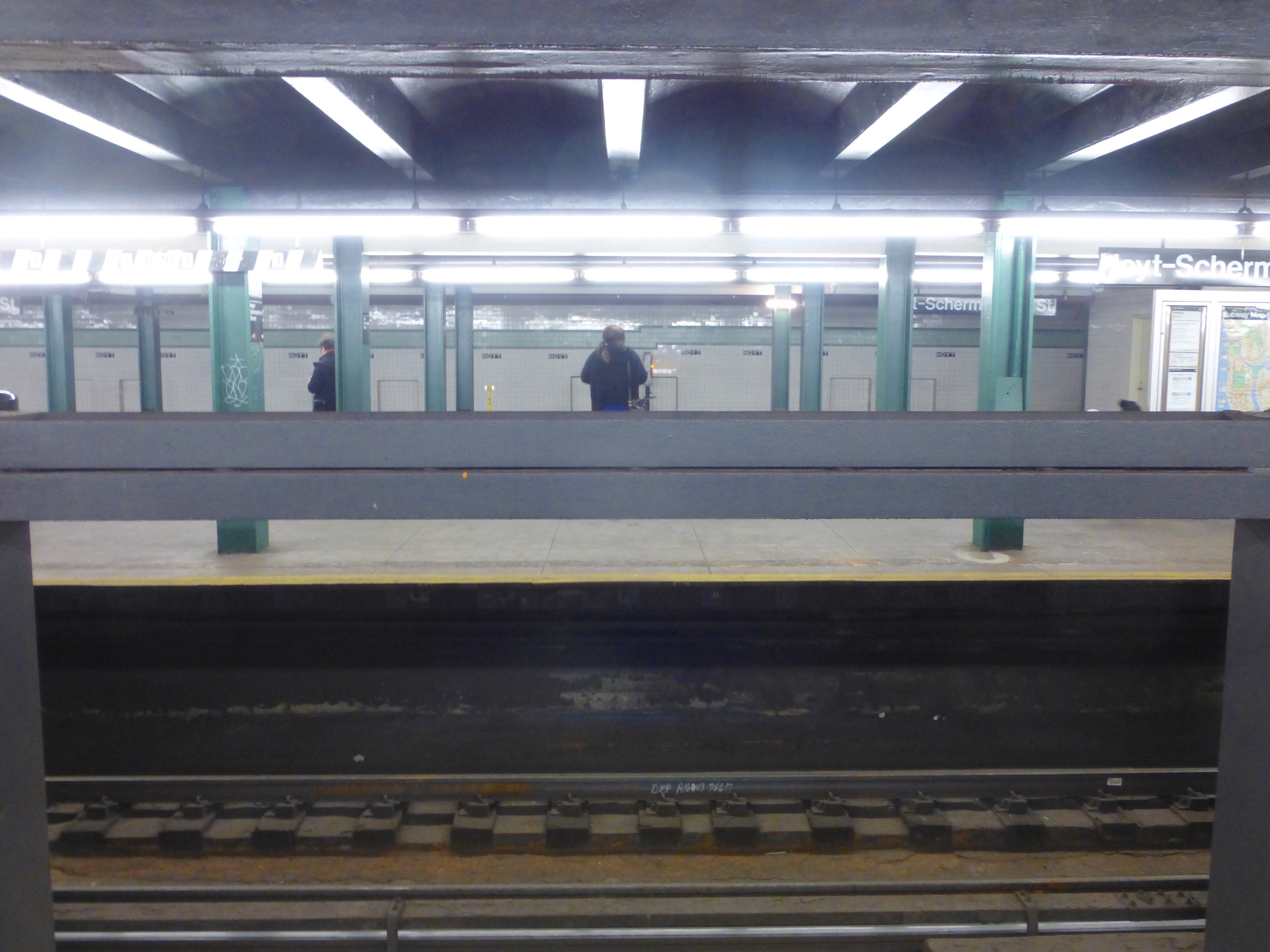 at the New York Historical Society, was home and resting.  After some talk of books she walked the Pip and we both then went our separate ways, mine being to the G from which I emerged lost, walking the wrong way along Nostrand after having gotten off the wrong end of the train. Nonetheless and despite I managed to arrive at Putnam in time for a last supper of "Mexican",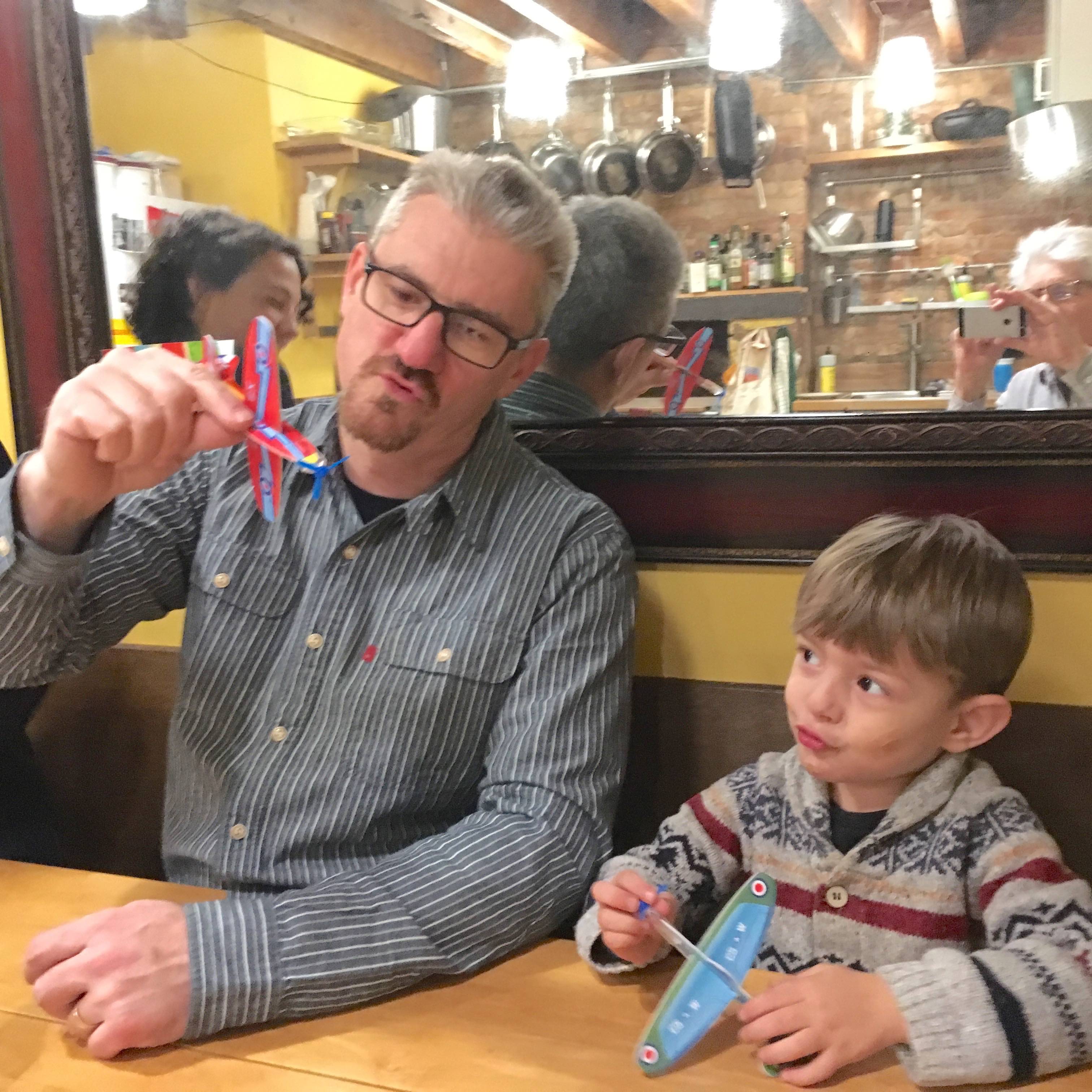 though more likely Peruvian, takeout and lots of exuberance [have I mentioned "Shaun the Sheep" yet?] which went on well past young Izel's bedtime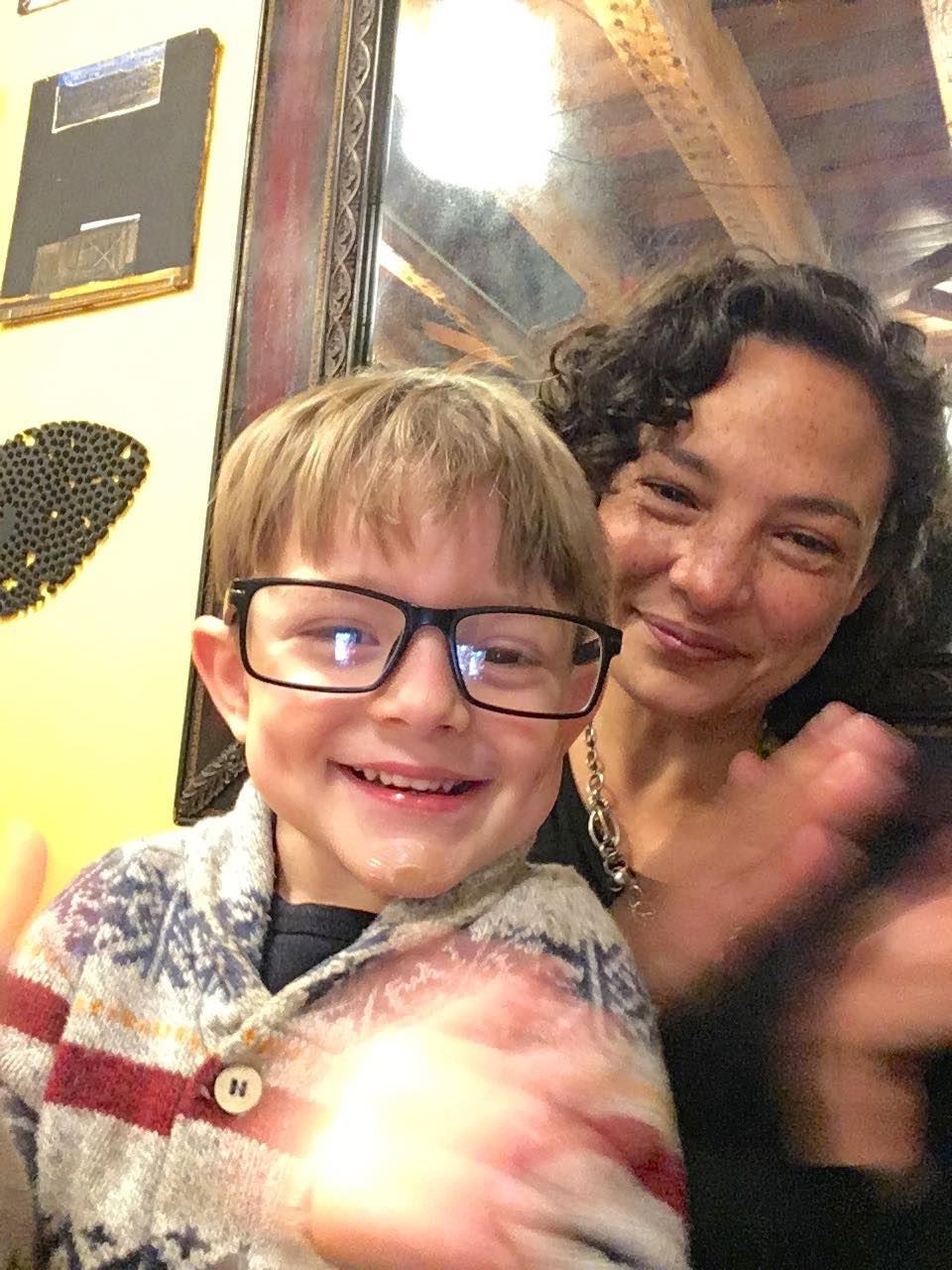 and ended like any three-year-old's bedtime overtime would, as could have been foreseen…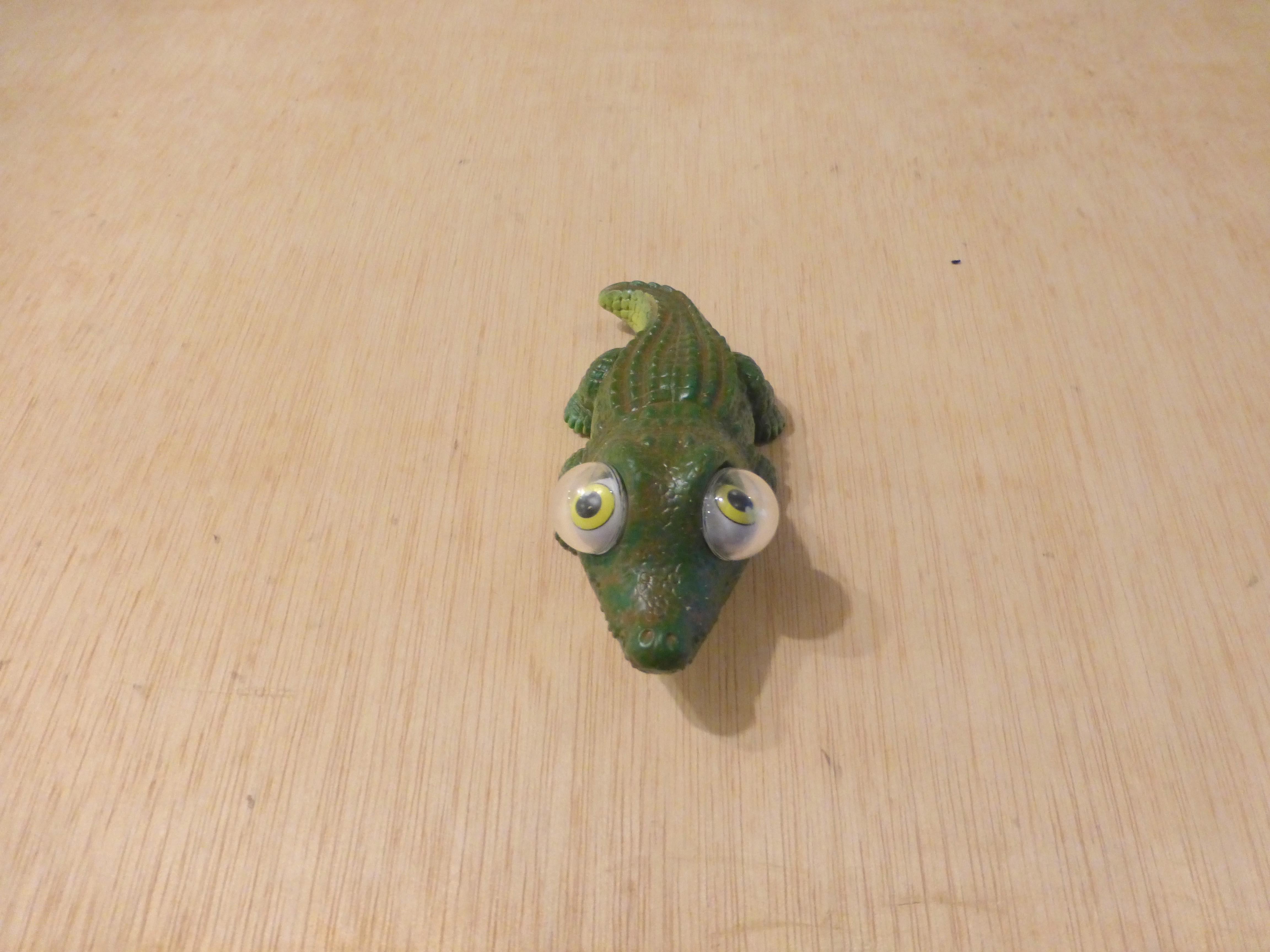 Saturday we had a last quiet morning with Ivana, called a car [liking Lyfft way better than the Uber [or Carmel] of times past] for a last stop on Putnam and a visit to the Artshack's benefit pottery sale [free coffee next door if you buy a cup from them!]  before again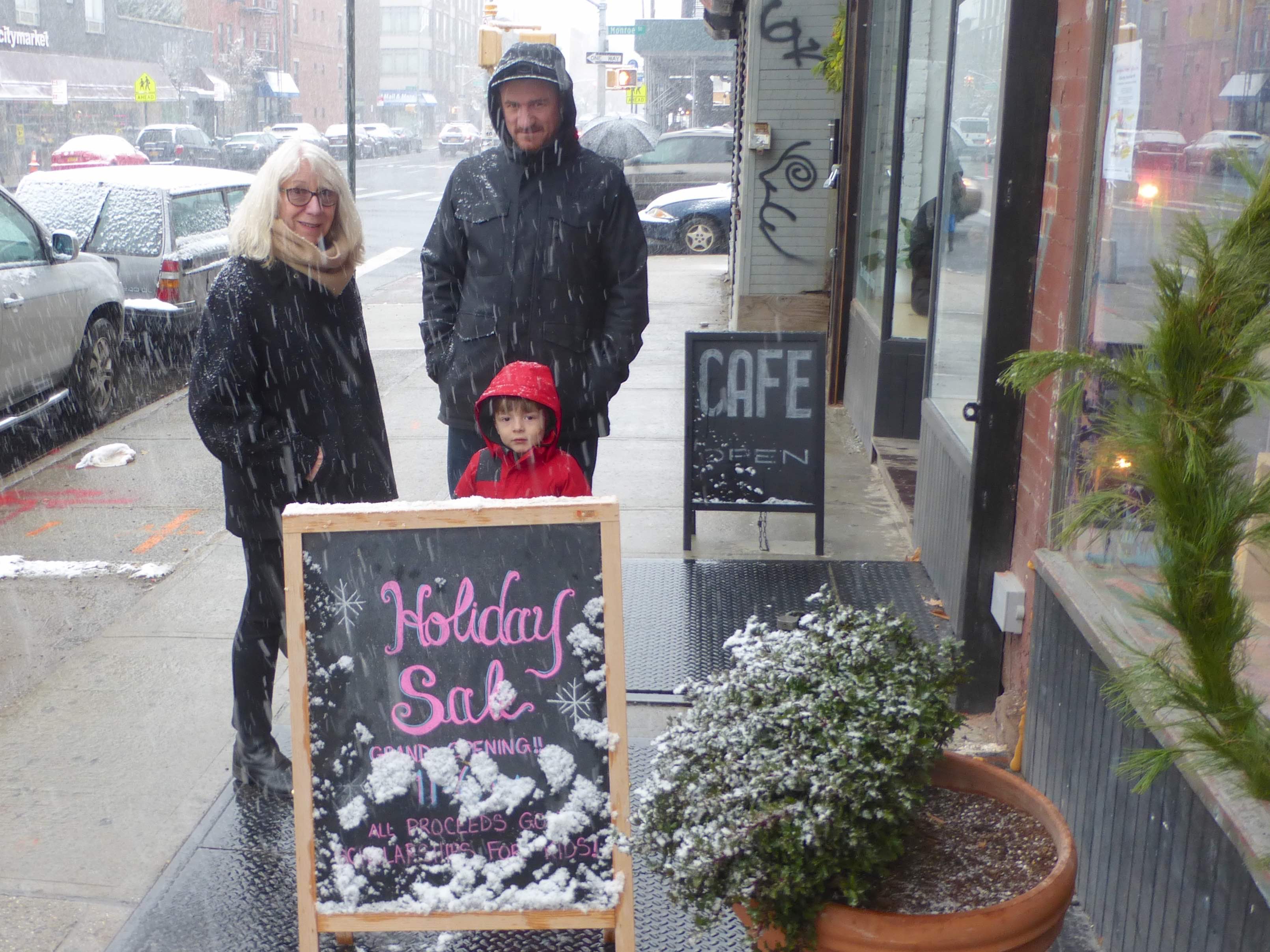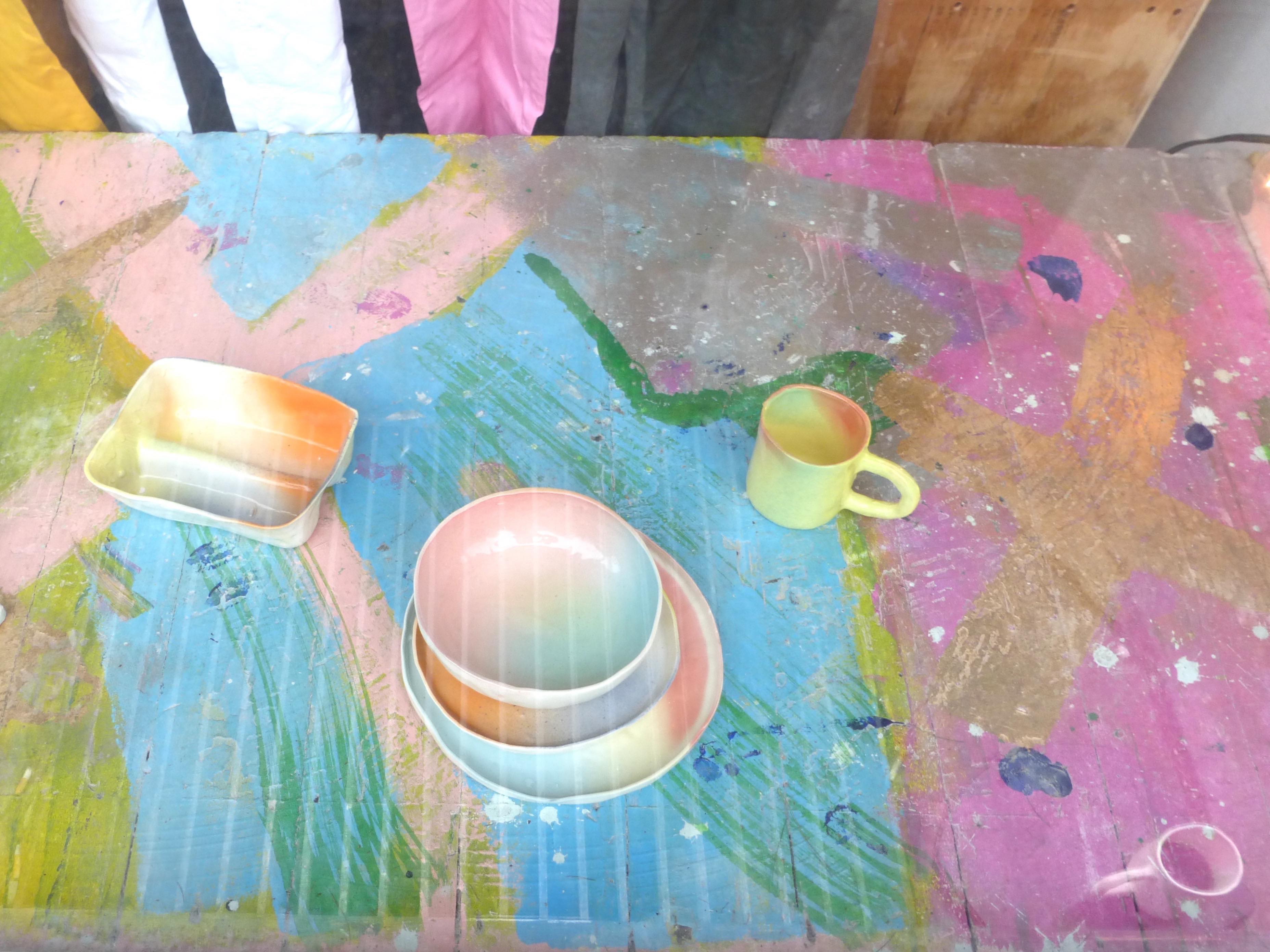 resorting to Lyfft to slosh us out to the airport in the unrelenting snow with time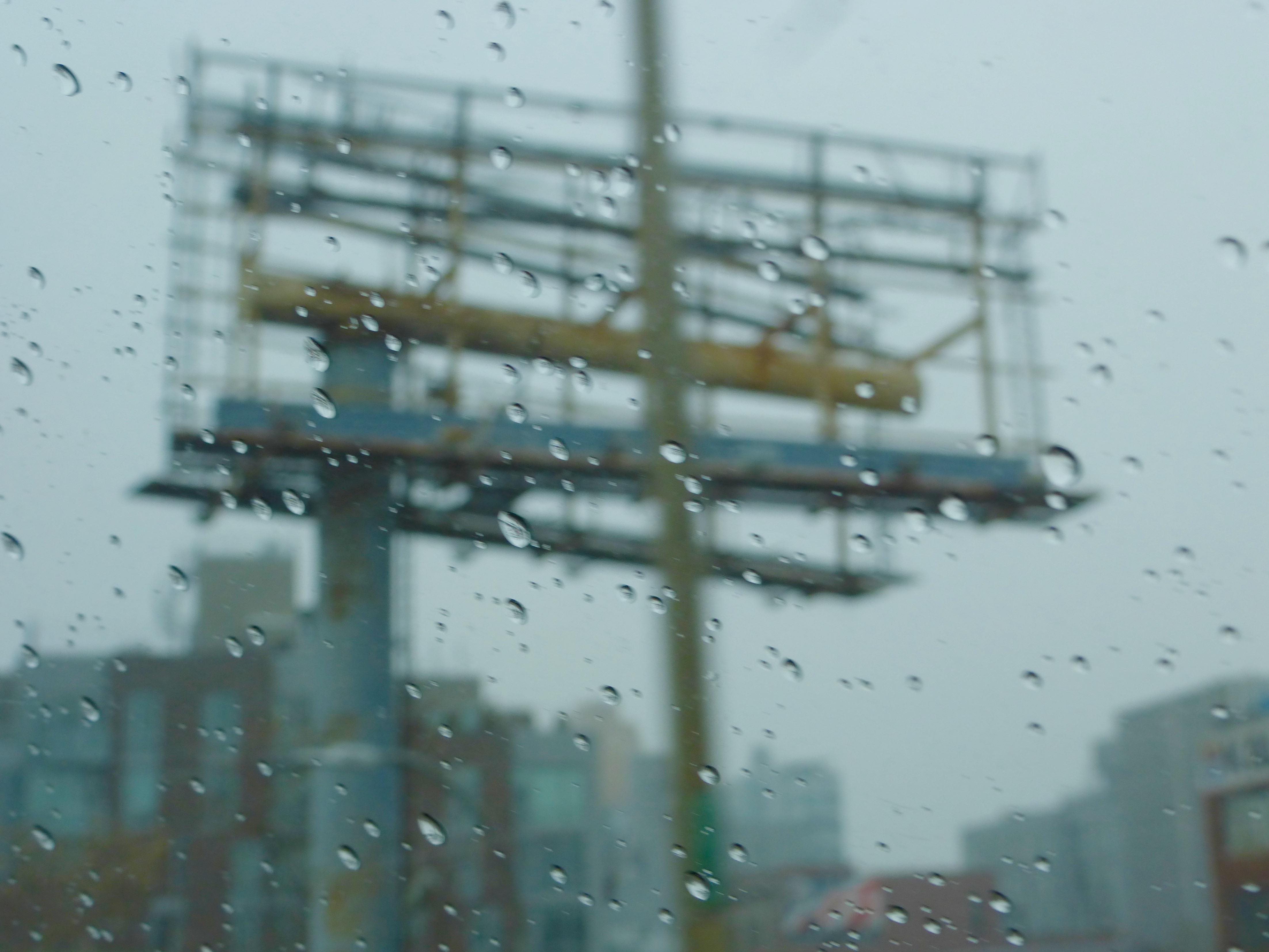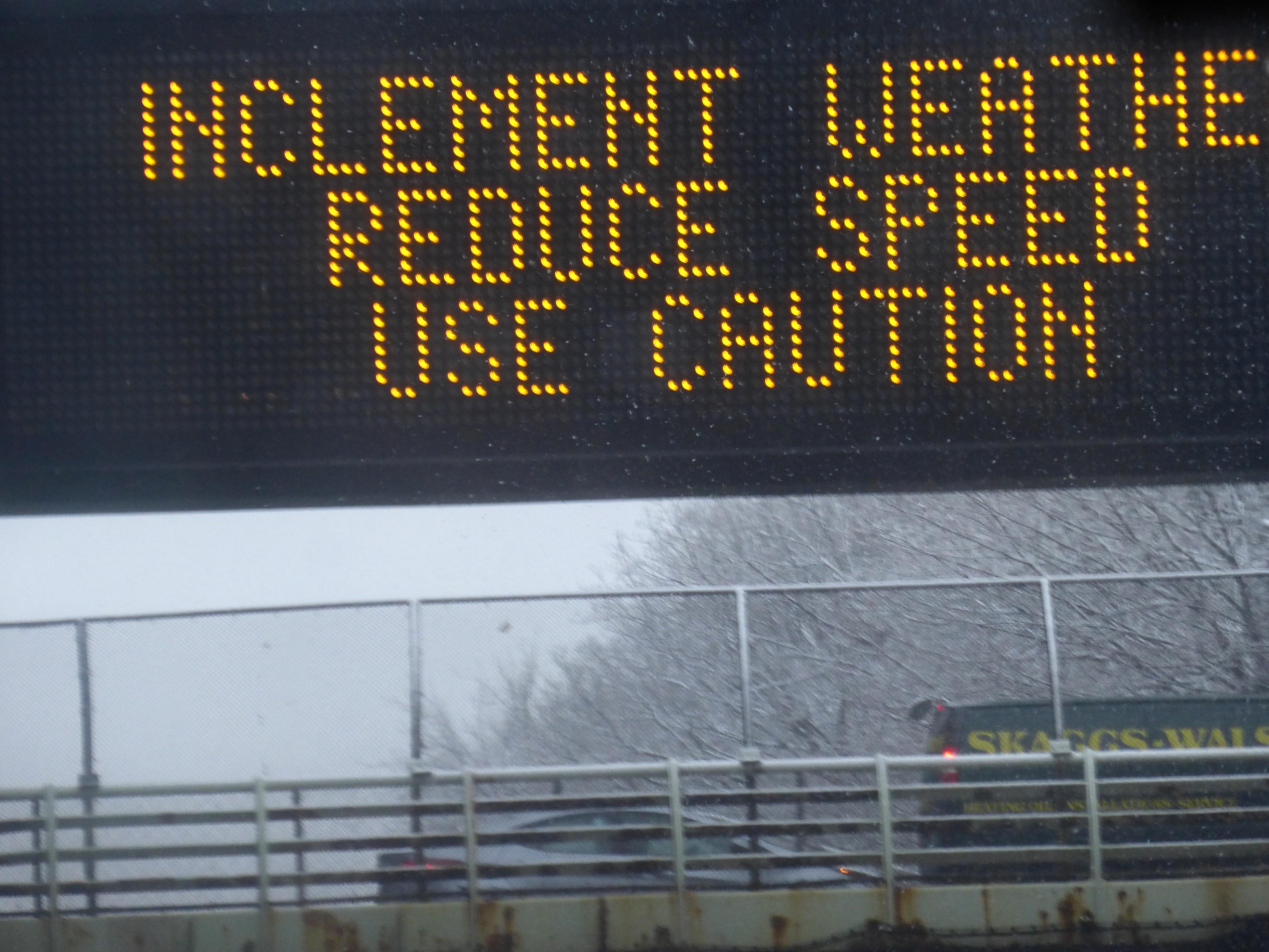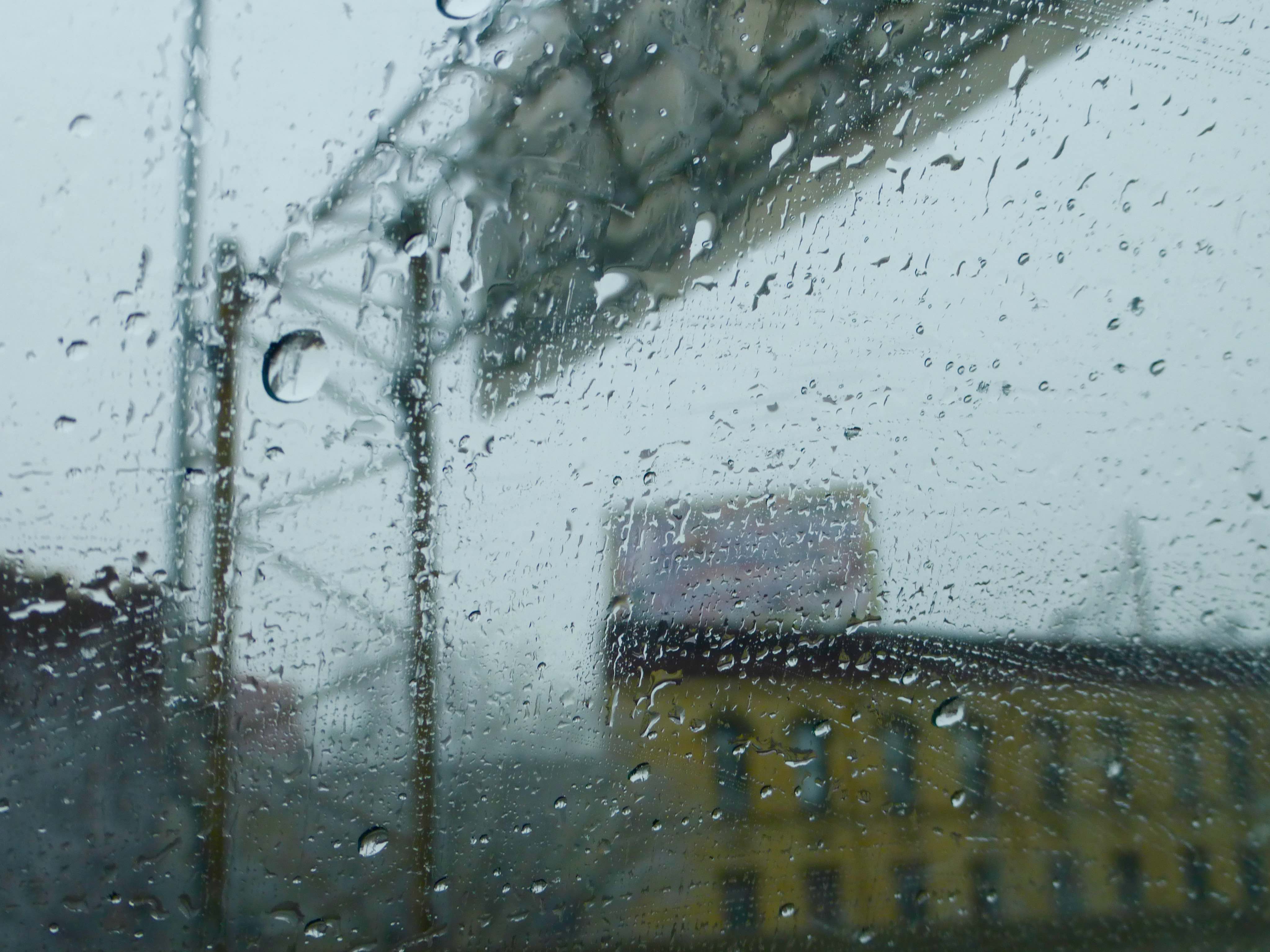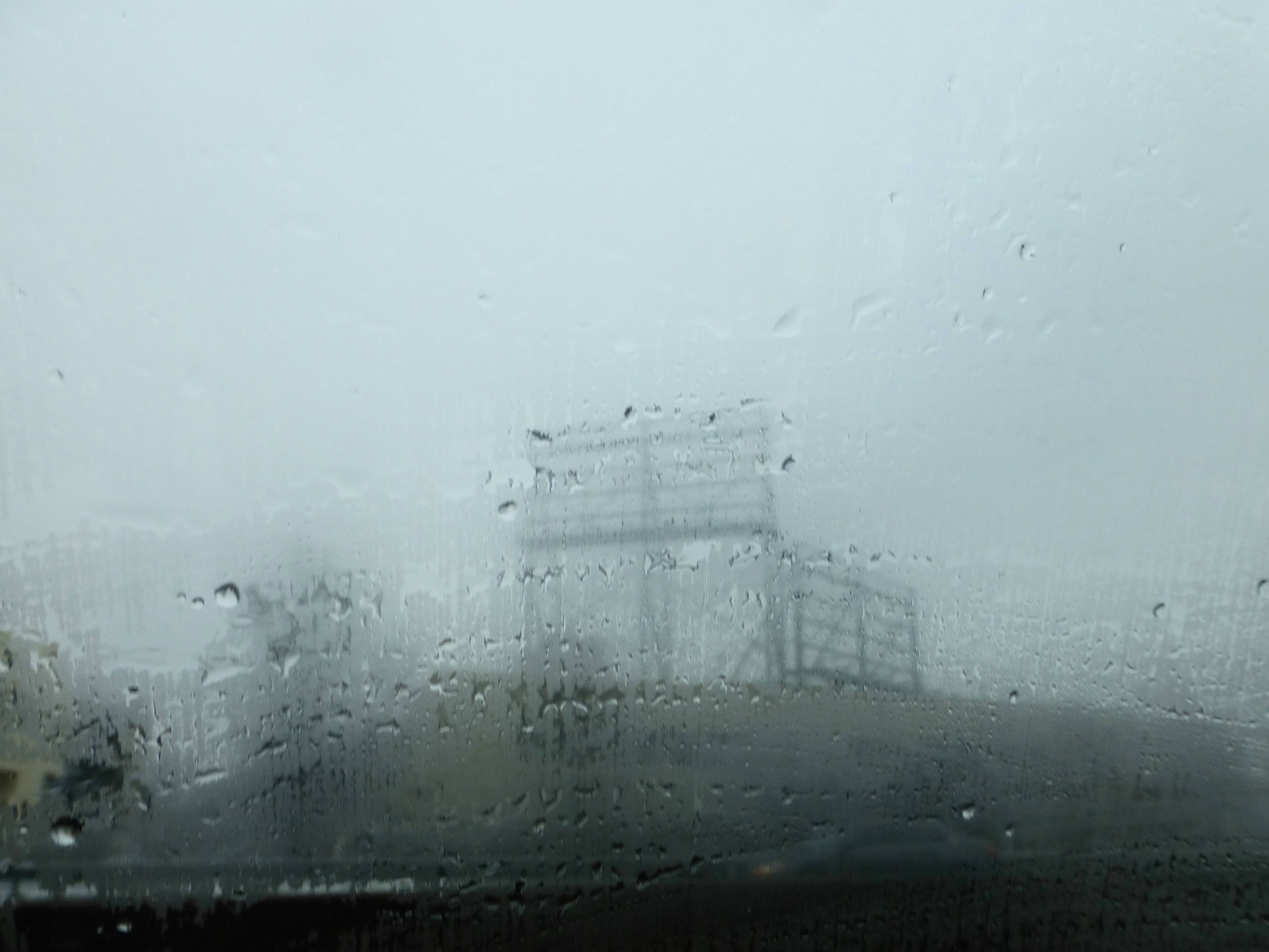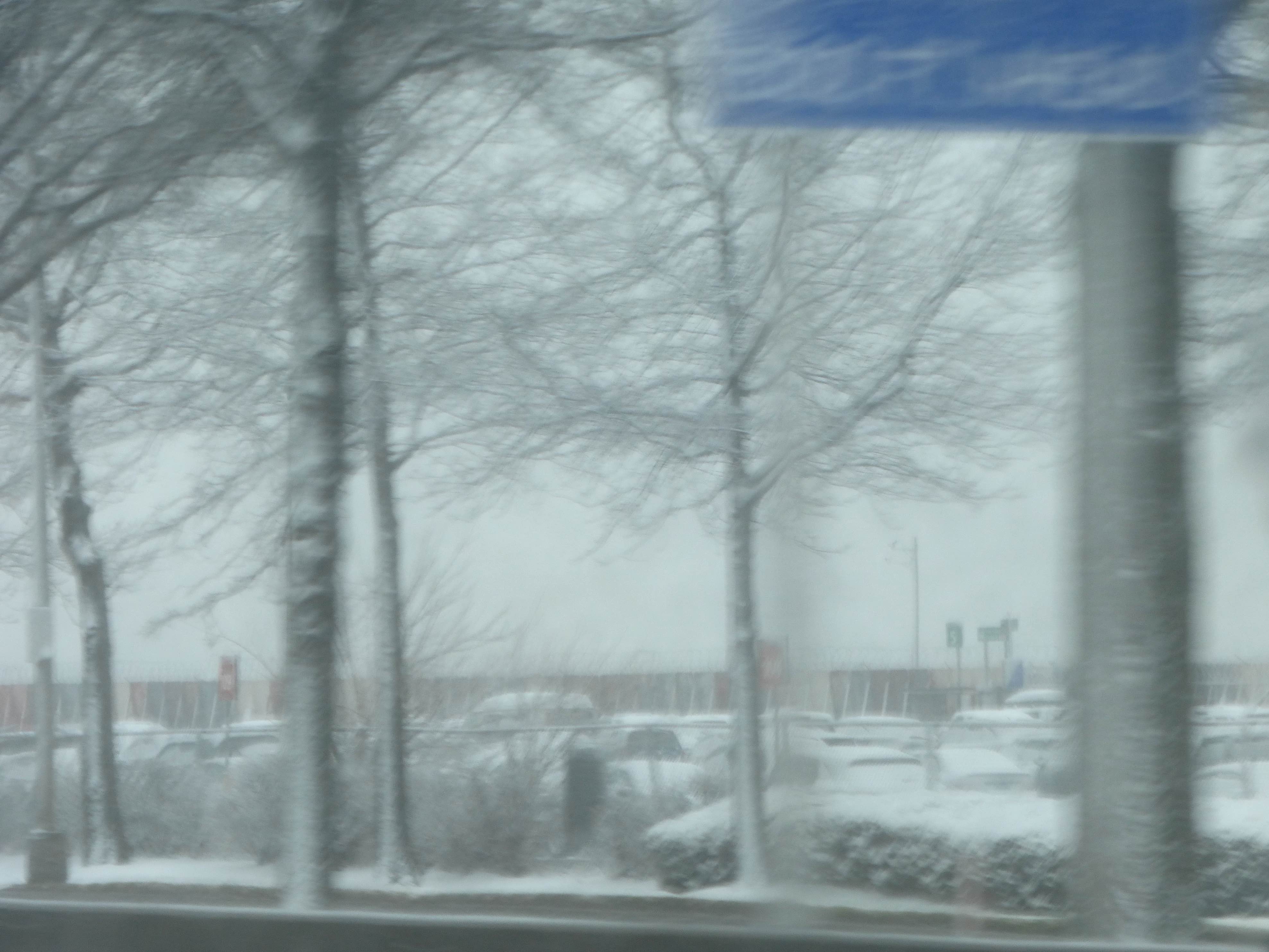 for sushi as well as to catch up on Things Digital before boarding whereupon L. pointed out
Danny Glover in First Class surrounded by adoring New York-based stewardesses.  A little further to the rear even we were blessed with an empty center seat for the duration.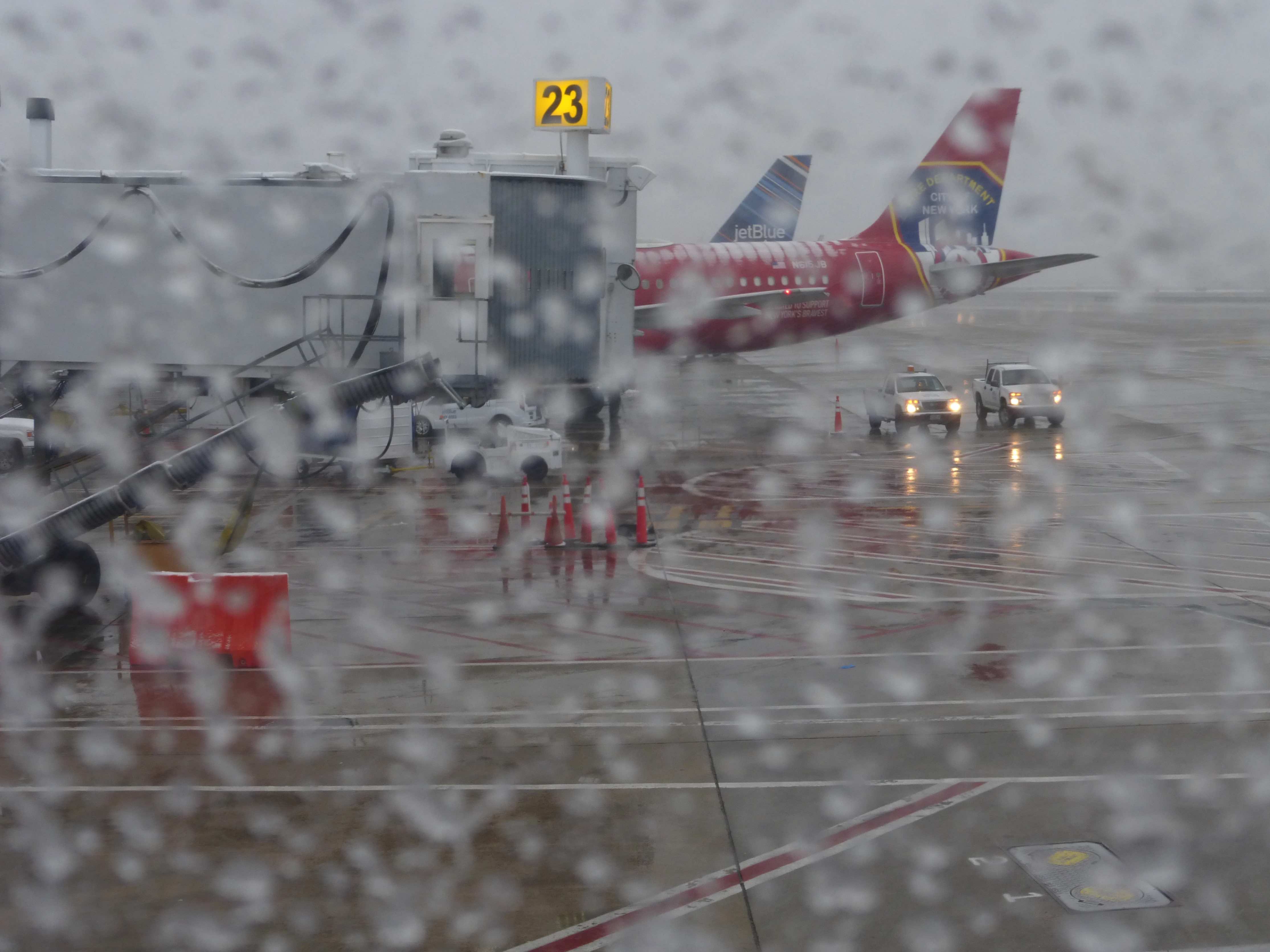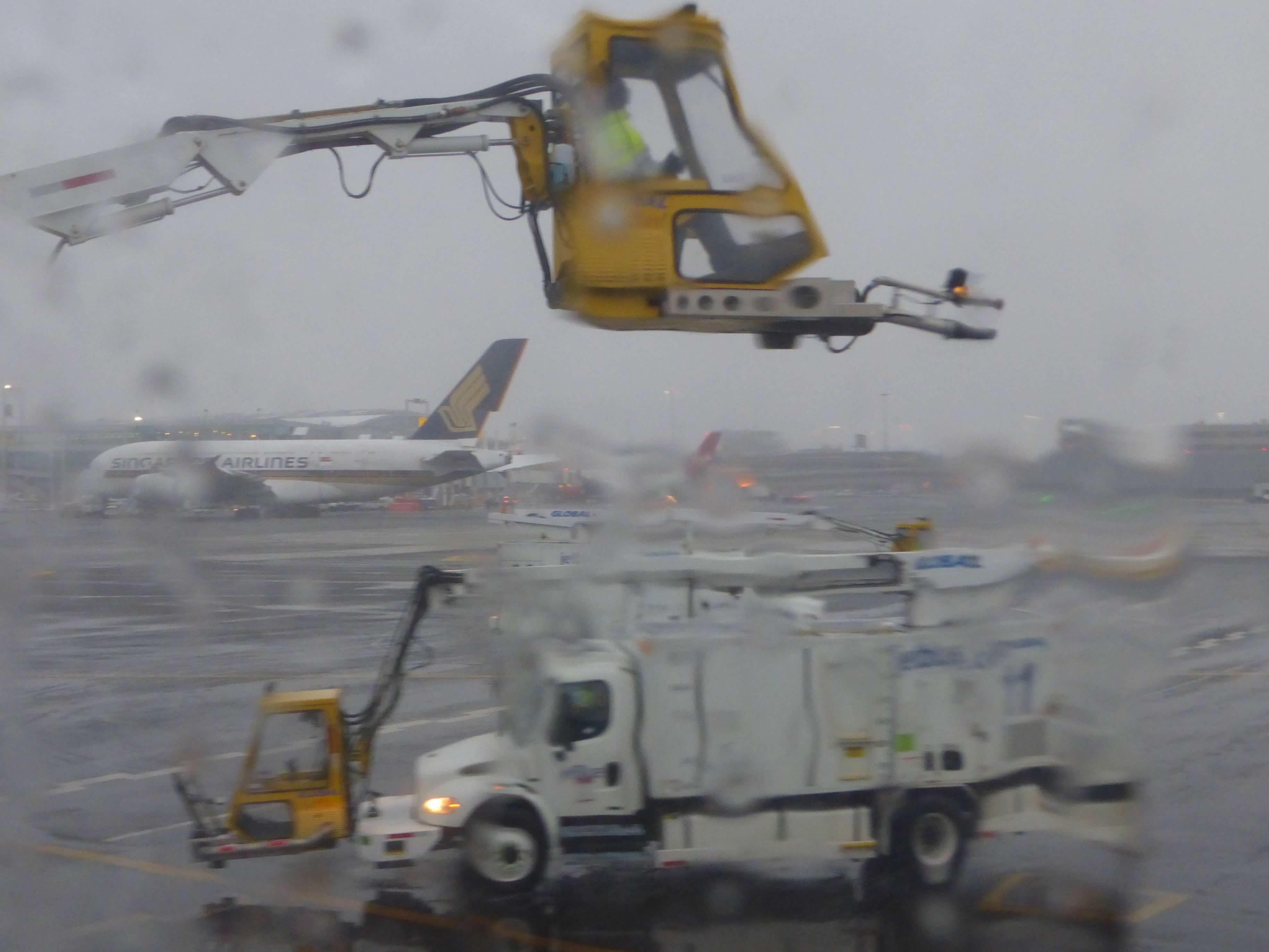 The plane, de-iced, plunged upwards through the clouds soon after after which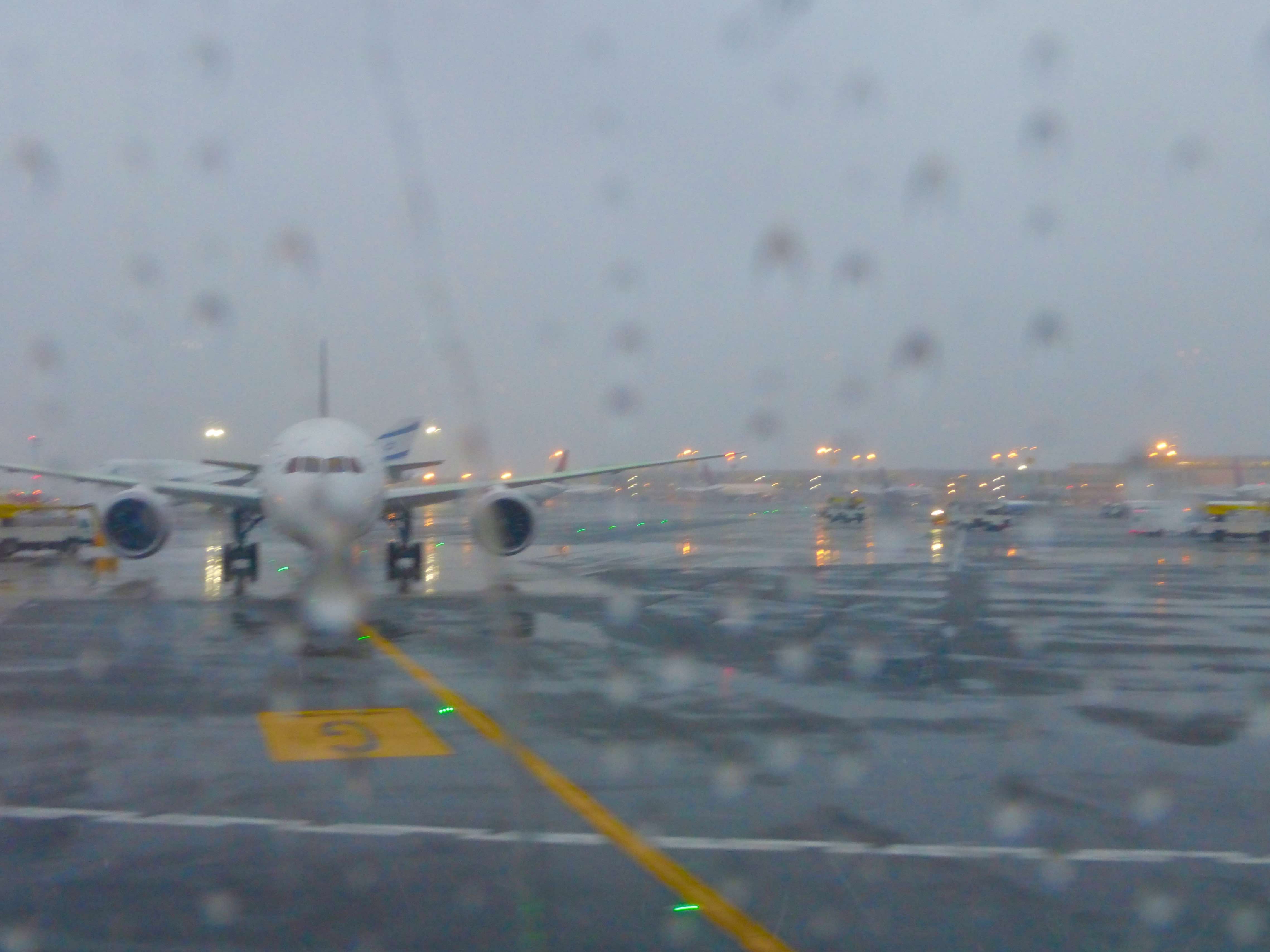 I alternated for five hours between old New Yorkers and the first two seasons of "The Man in the High Castle", ending up with the extremely phony-looking "Dunkirk" sans sound,
all easily decodeable, until an effortless landing at SFO whereupon we left the plane,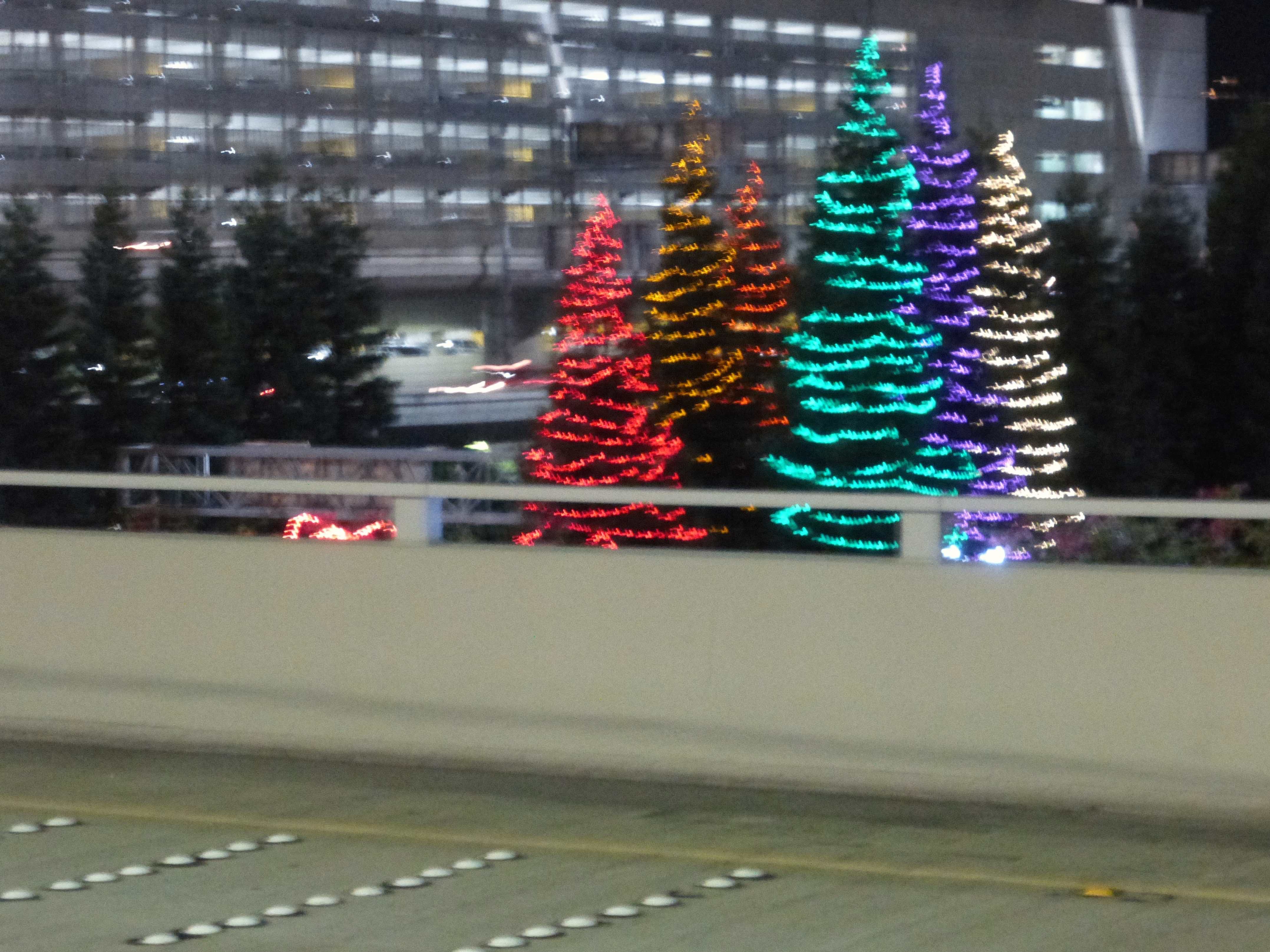 leaving Danny still in First Class, still awash in stewardesses…
Christmas had surely come.
Hope everyone's had a Merry One, and/or a Joyous Celebration of whatever conforms to your Solstice-Time preference.
Peace and Hope, please.