The last Saturday was a subdued day anyway as sleep had not been optimal…a mysteriously strained knee [probably that walk to the gate in Friday's dark] and also a chill from three a.m. on that not even two duvets, a wool blanket and a dog could alleviate had left one rather raggedy.
About the only other later thing of note was one of Willey's cattle haulers headed for Brent's at dusk [probably for the rest of those Sheep] plus across the desert a flashing red light at the water tank for the duration of my dinner on the porch…someone's weekend ruined in what they'd mistakenly taken for the middle of nowhere.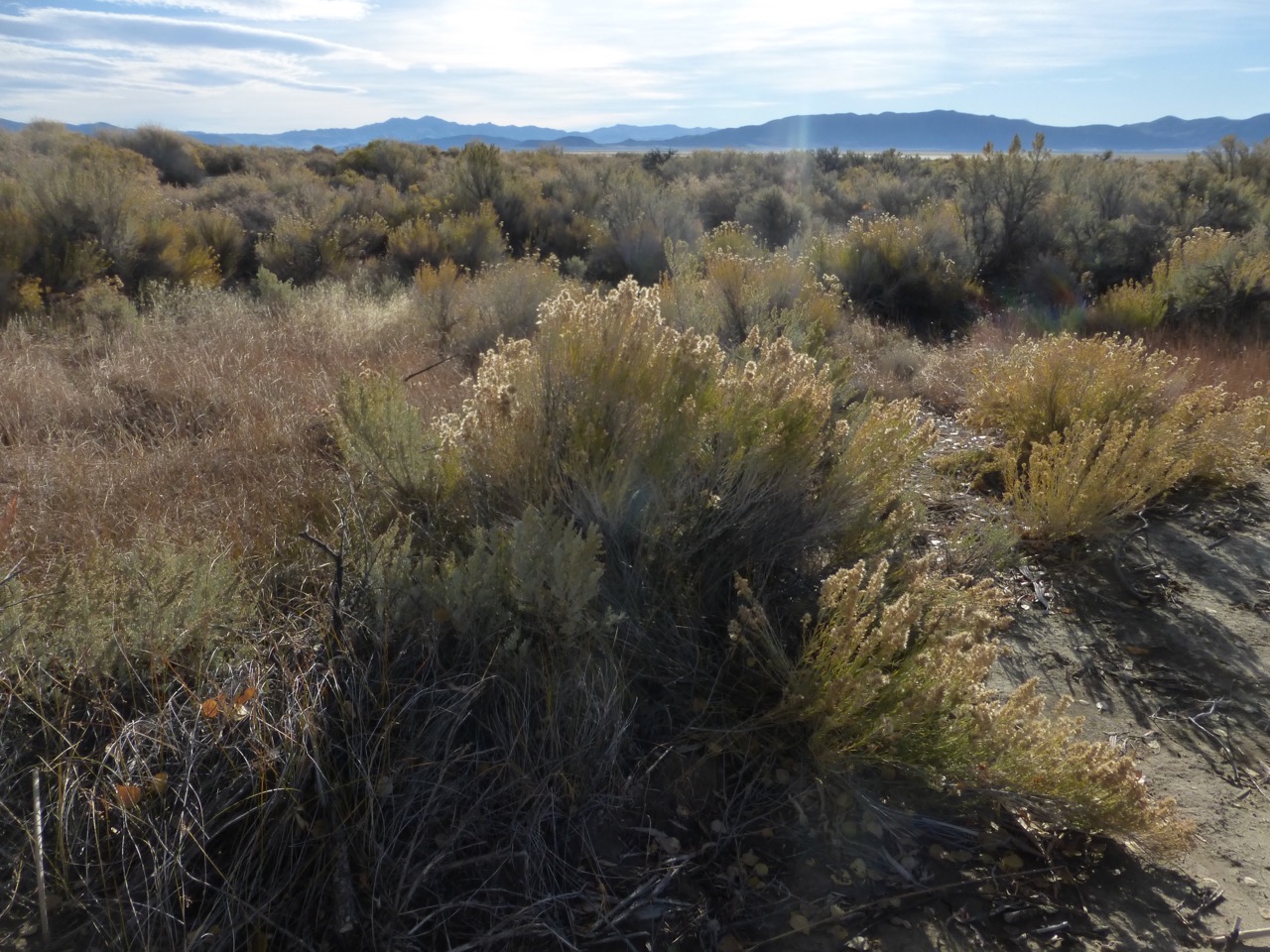 Sunday was even quieter; I probably saw just one truck towing  ATVs the whole  weekend.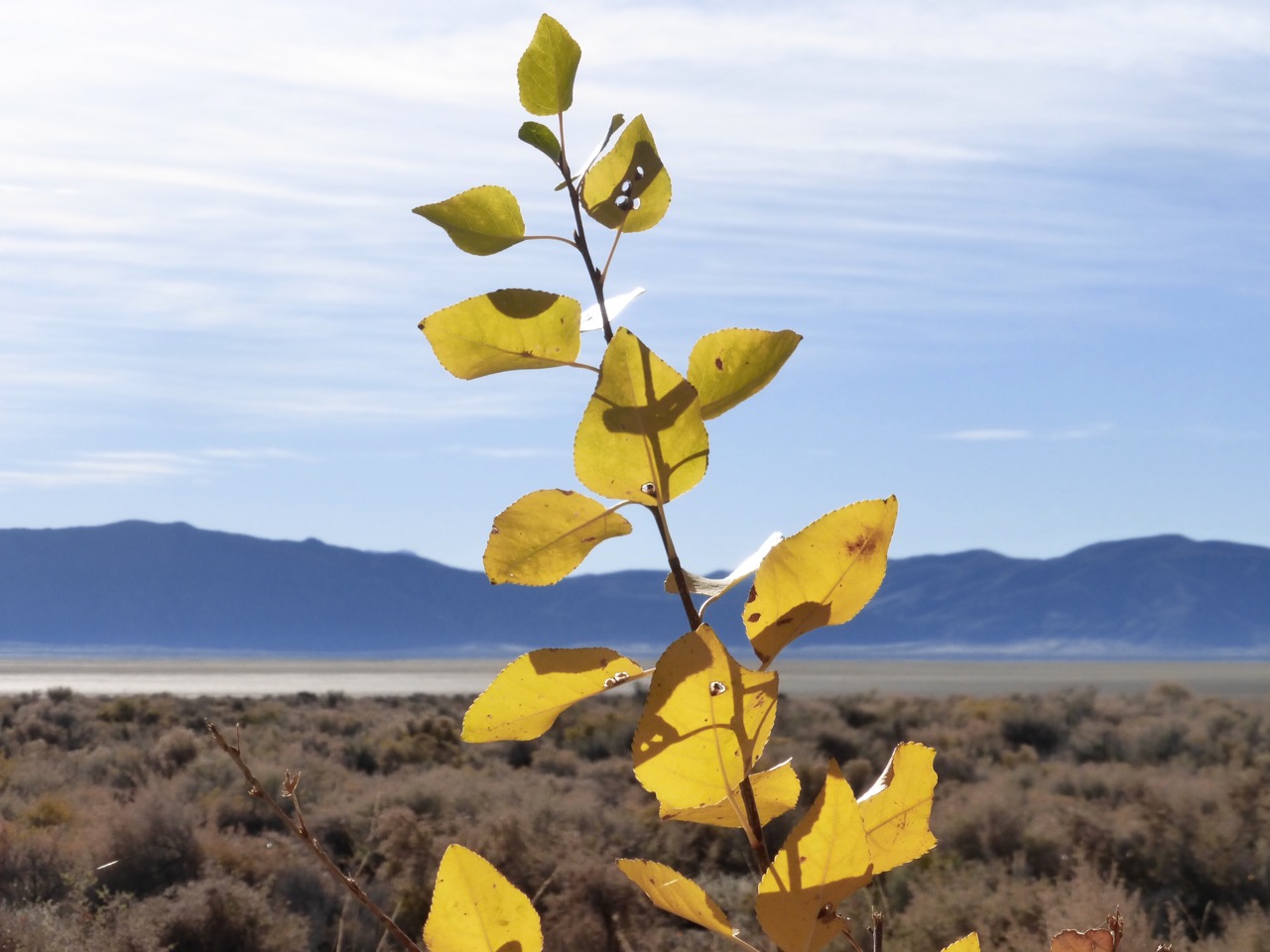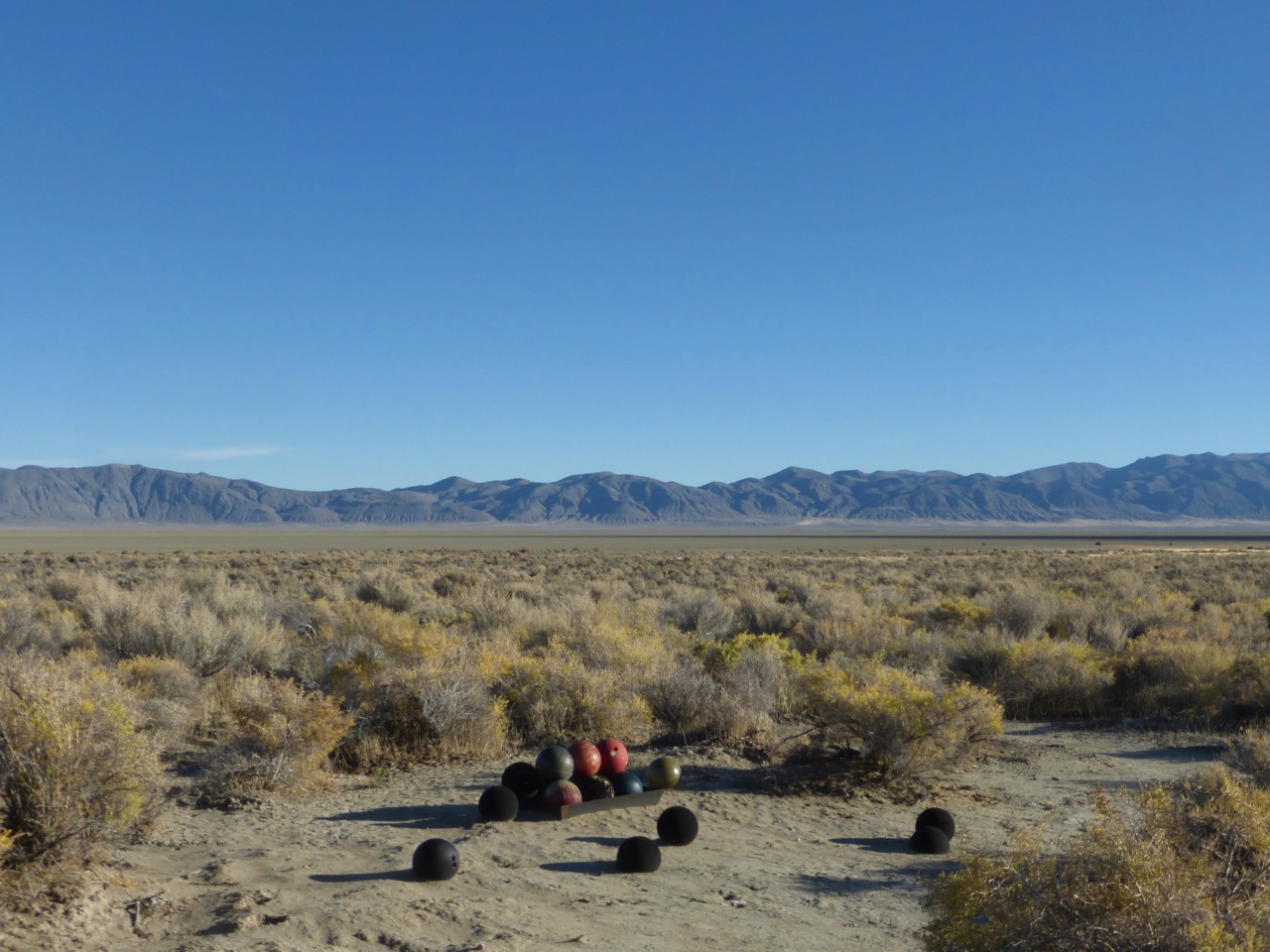 The high returned, the water disappeared and when Carson Pump delayed a day I took off
[after finishing up the Coolaroo shade installation] on a vehicular fall foray to the Buffalo Hills,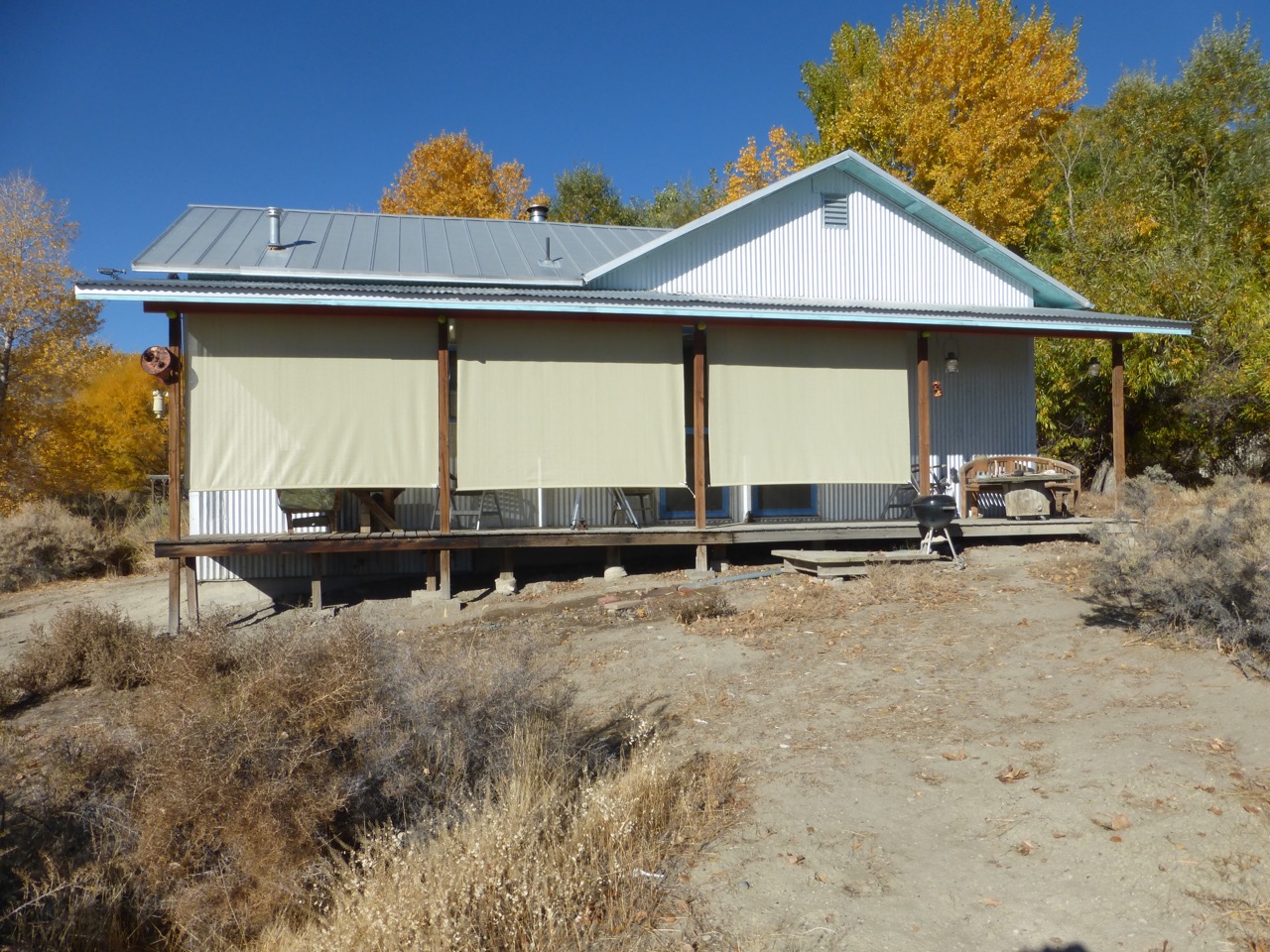 up top into the Poodle Mountain WSA for a look at Poodle Mountain,
where the roads were even worse than remembered from Poodle to Button to Burnt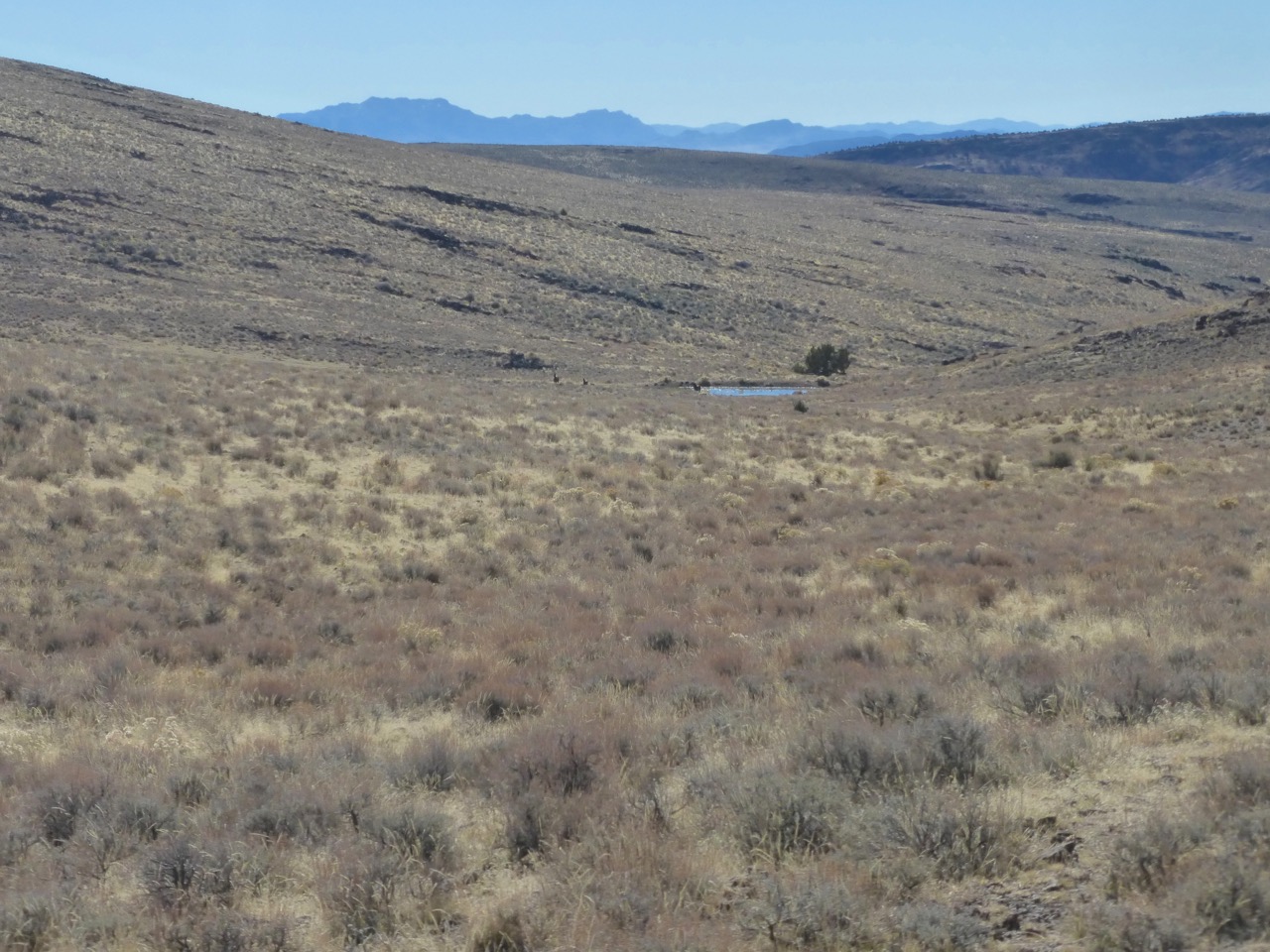 [Mountains – though I didn't go all the way down] and hunting season ain't what it used to be.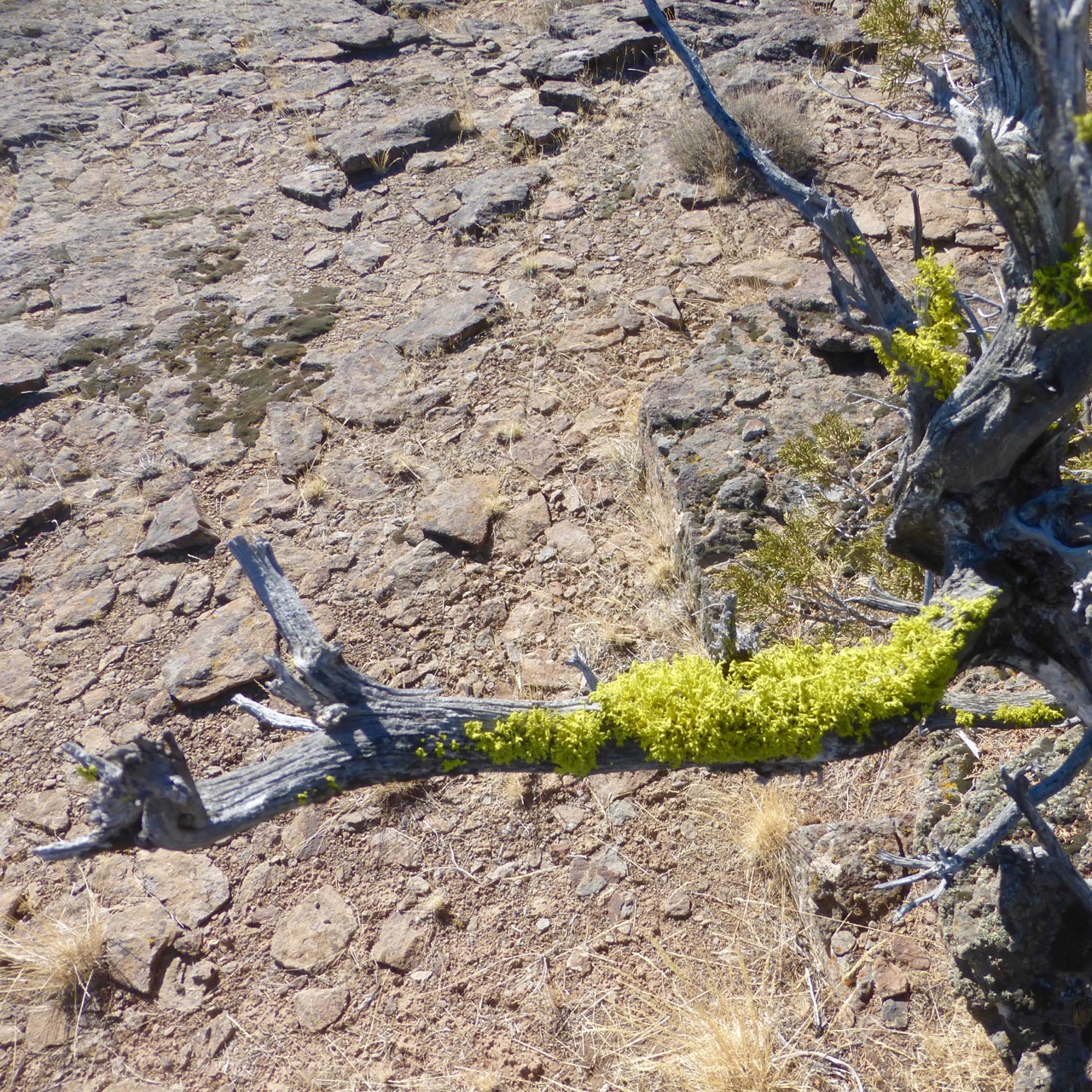 In the old days there were always bunches of pickups, campers, dogs, guns and beer in the Buffs during Birds but these days, well into Birds and Deer both, there's hardly ever anybody. The most eloquent testimonial to this decline in the manly pursuit of chukar huntin' was that when I pulled off the road for a look over the edge and returned to the truck I was greeted by a mob of said avians wondering what we were…and not just because chukar are, unlike the protected sage grouse, originally Iranian.  Disdaining Aggie's amateurish attempts at bird-doggery, which fooled no one, they moved off reluctantly while we went on over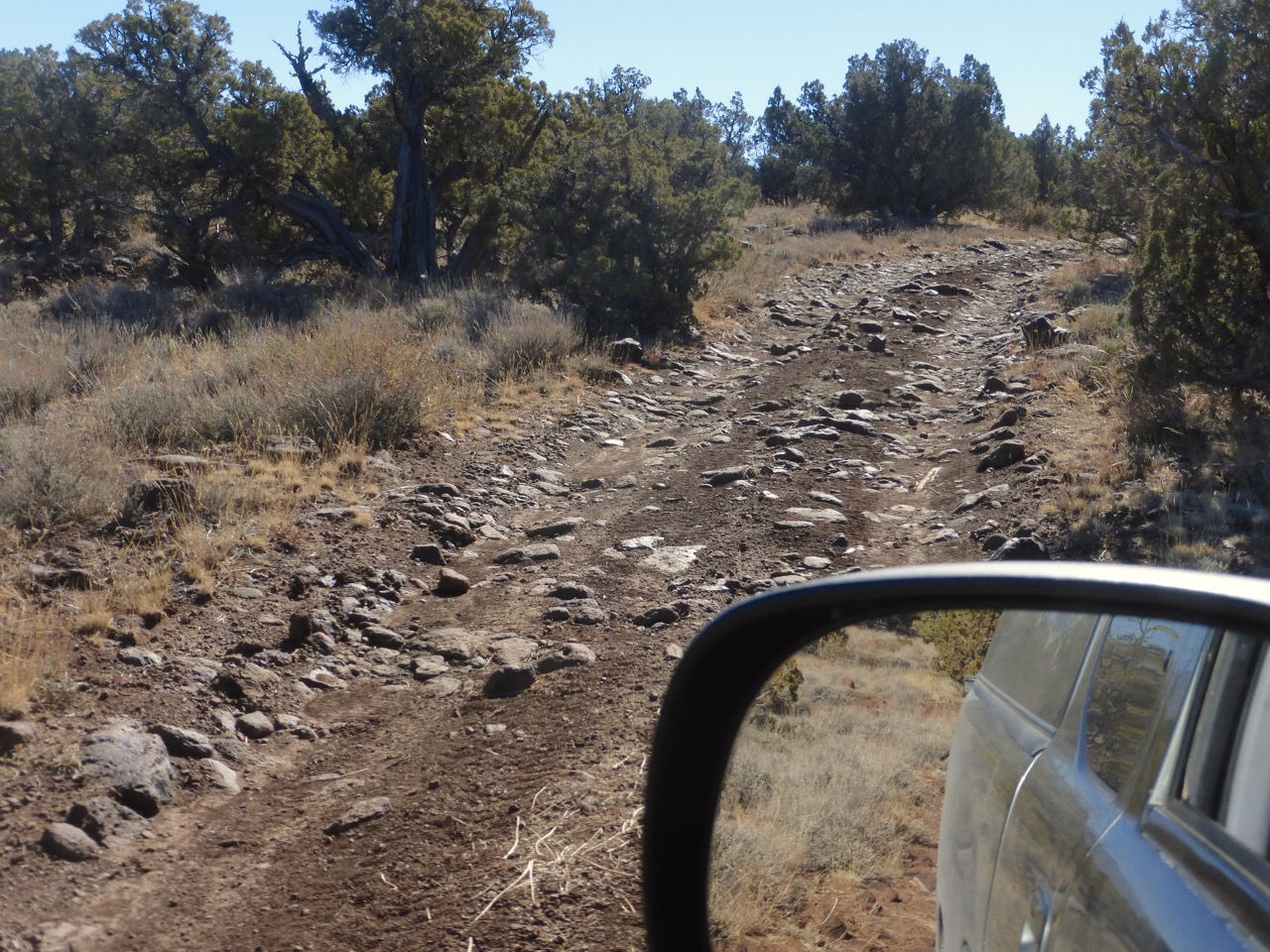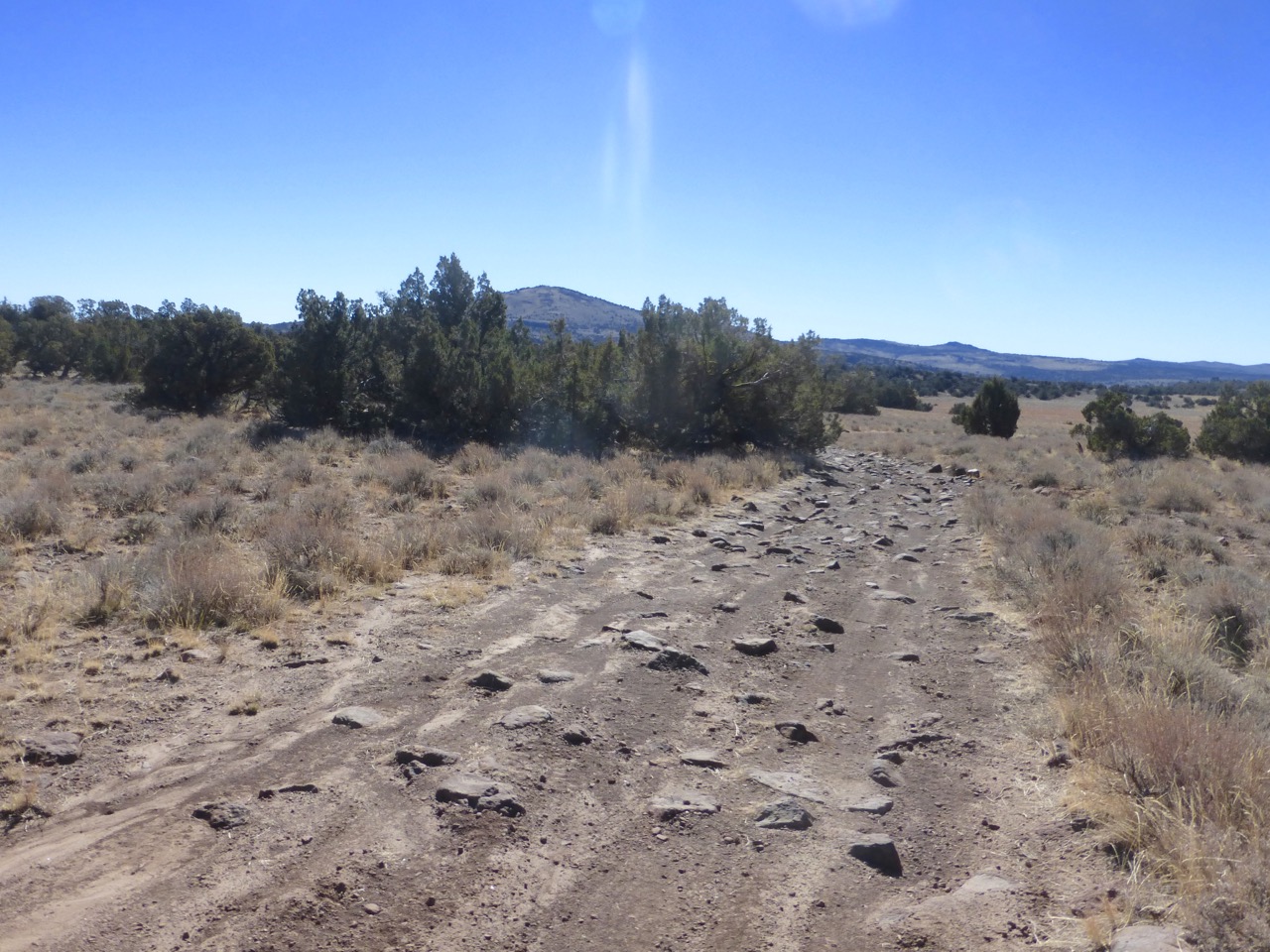 a couple of ridges and down to the aptly named Boulder Flat [More flat; even more boulders].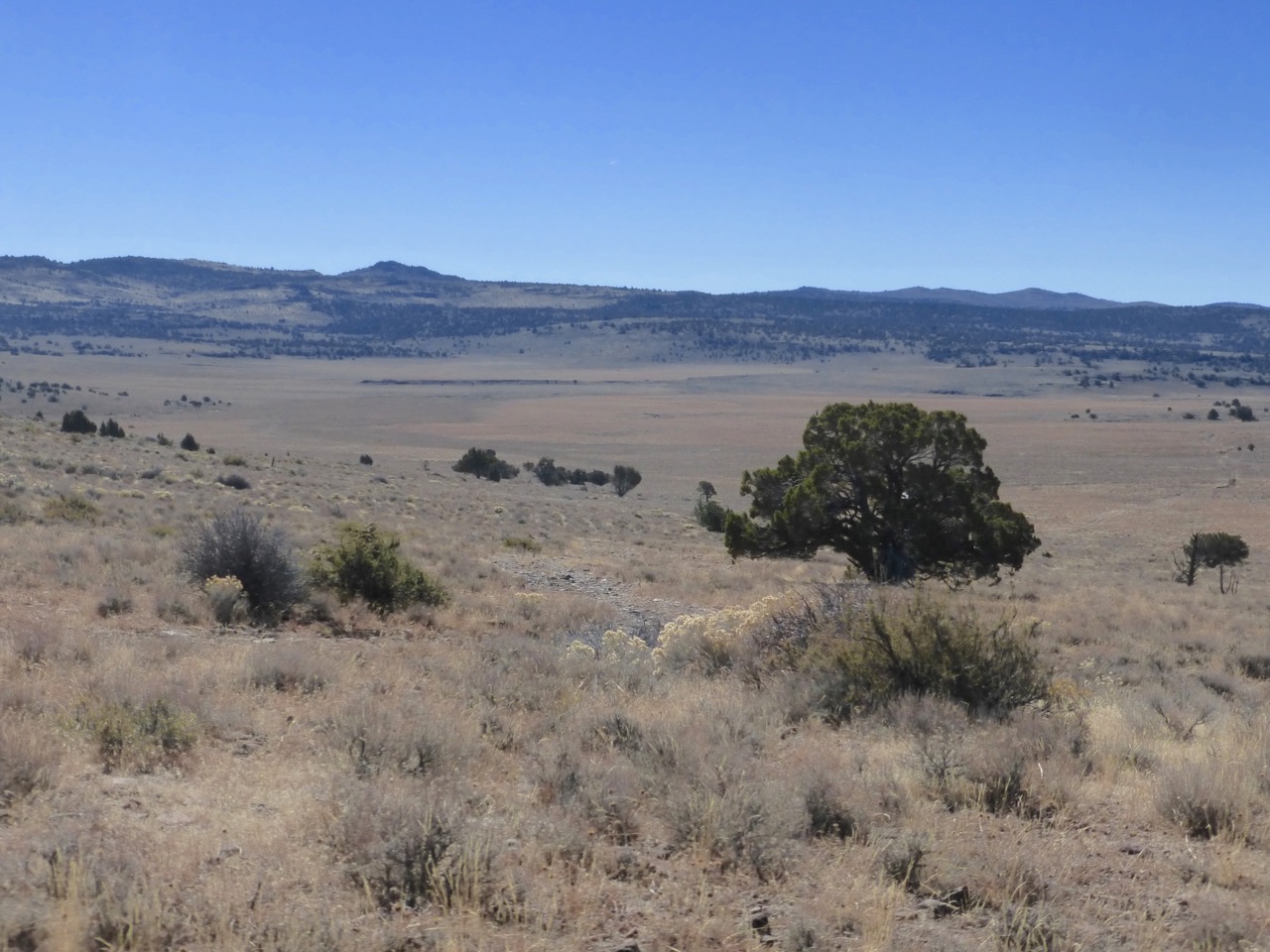 Whoever made this country must have REALLY liked rocks.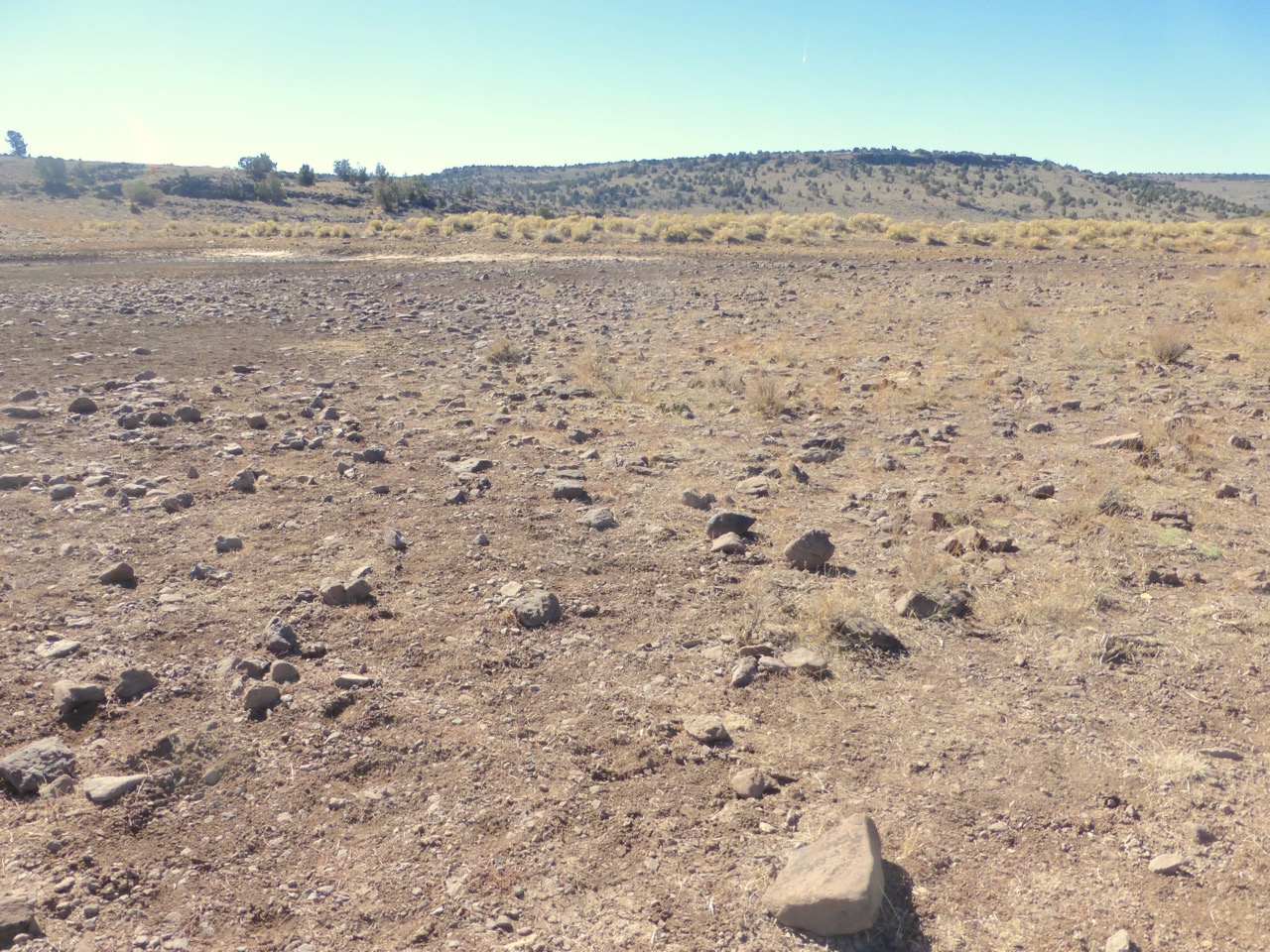 Down there the highway became briefly divided but then I took a side road and a side road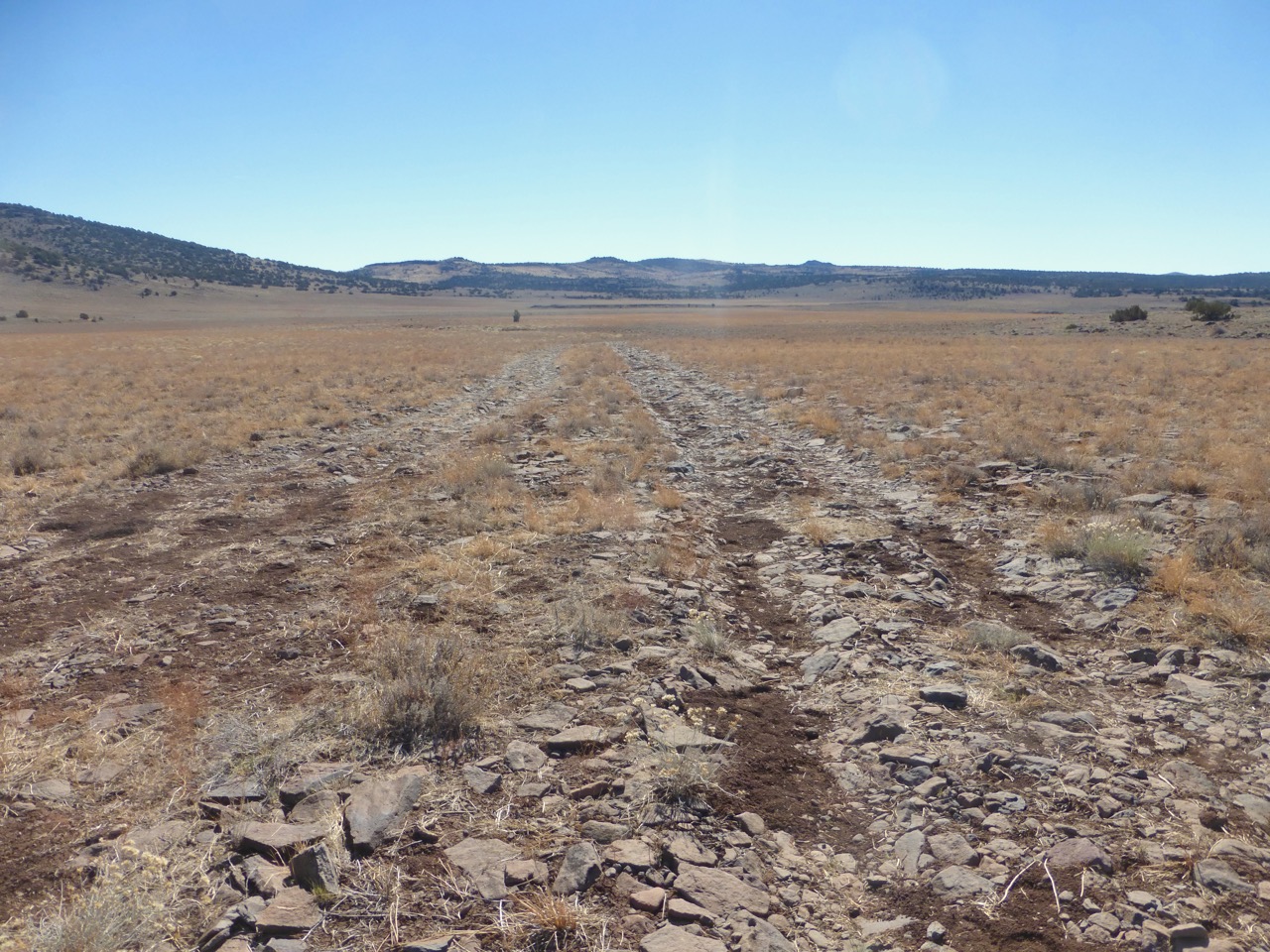 off that which was eventually sufficiently annoying to call for lunch and a look at The Map.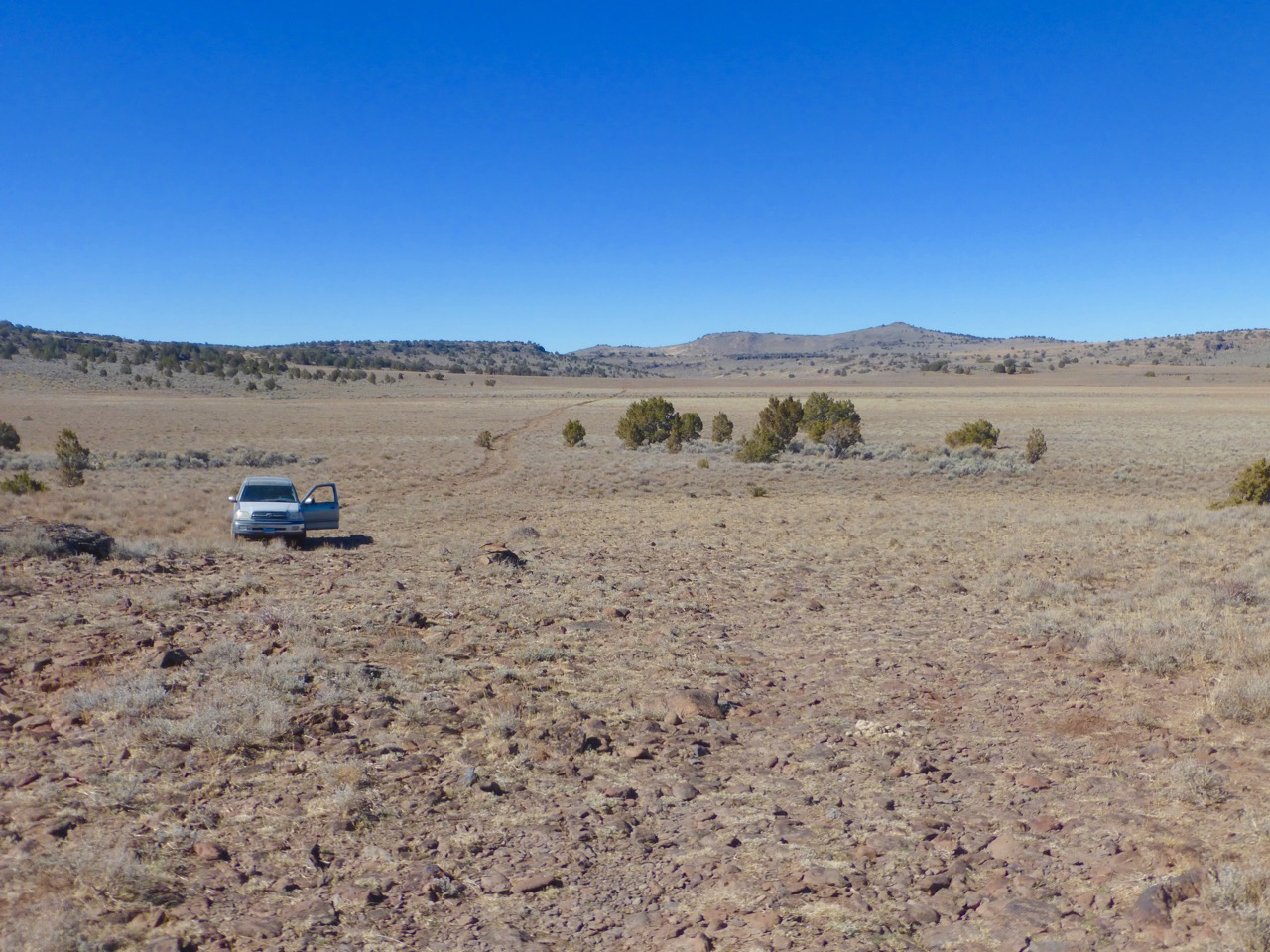 The Map predicted an increasingly trying circumnavigation of Poodle Mountain so, eschewing the opportunity to realize my "1000 Views of Poodle Mountain",  we returned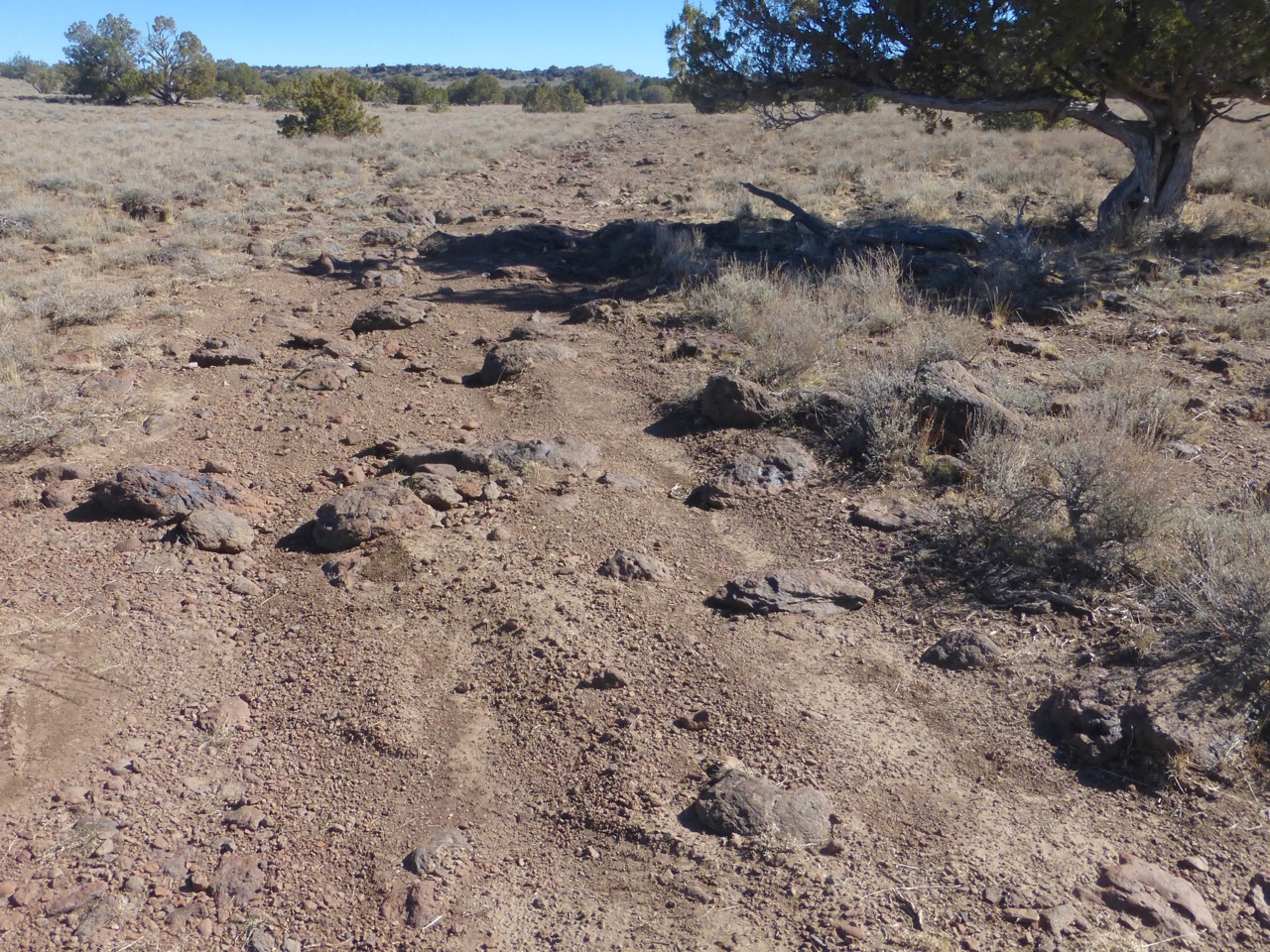 to the "main" road.  The detour had been partly due to a misapprehension as to the location of a rich arrowhead site the late and wonderful Al Evans had mentioned decades previous following our first trip back in there [a trip which, after tearing out the muffler and compromising various other underbody parts, inspired Dave to be one of the first people to actually lift a Jeep Cherokee, a maneuver now commonplace but at the time mainly reserved for CJs] .  On re-examination of the Map I figured it was not the lunch site but the NEXT left,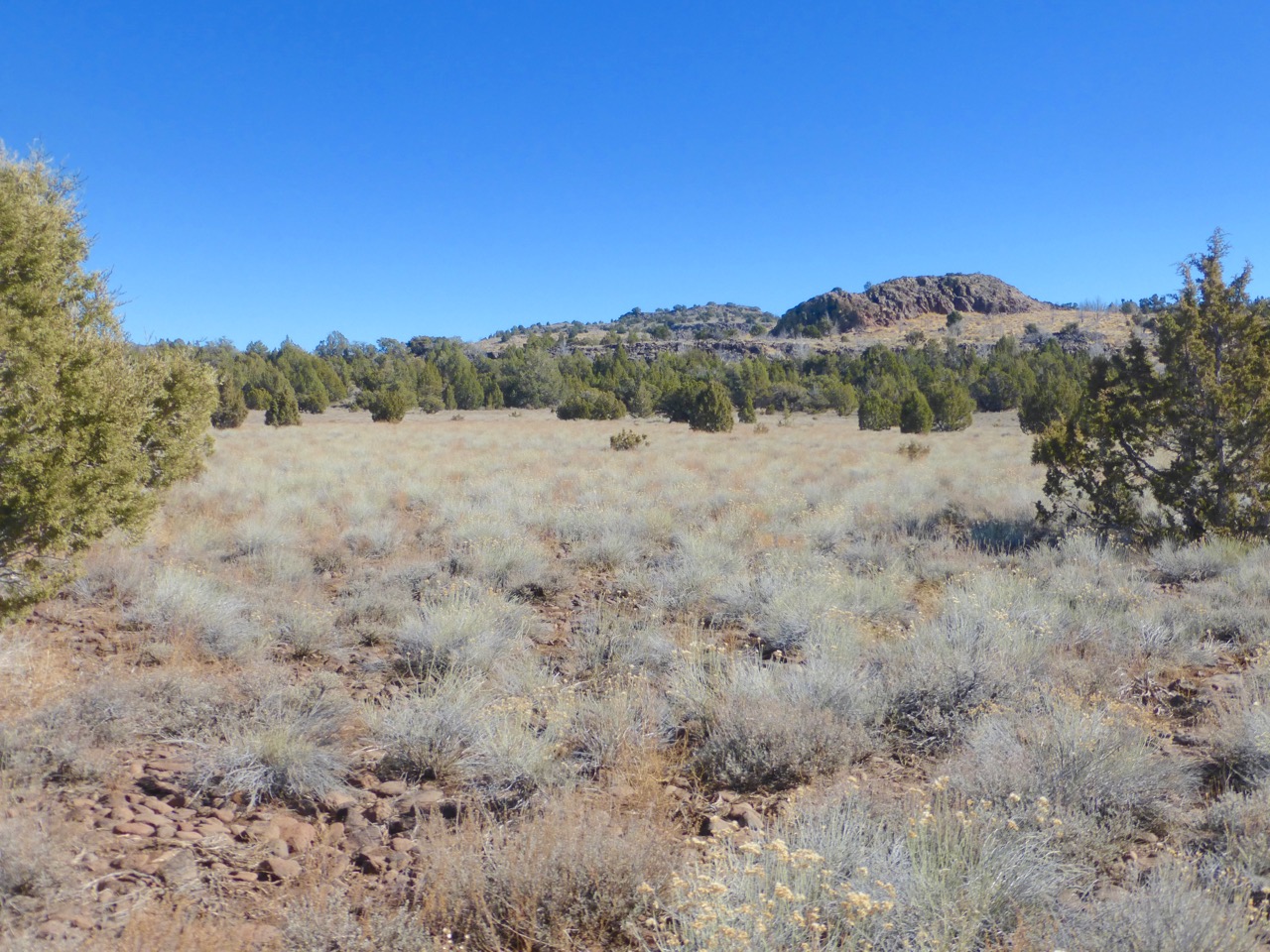 leading another jolting mile and a half to Cherry Spring, a seep from a rock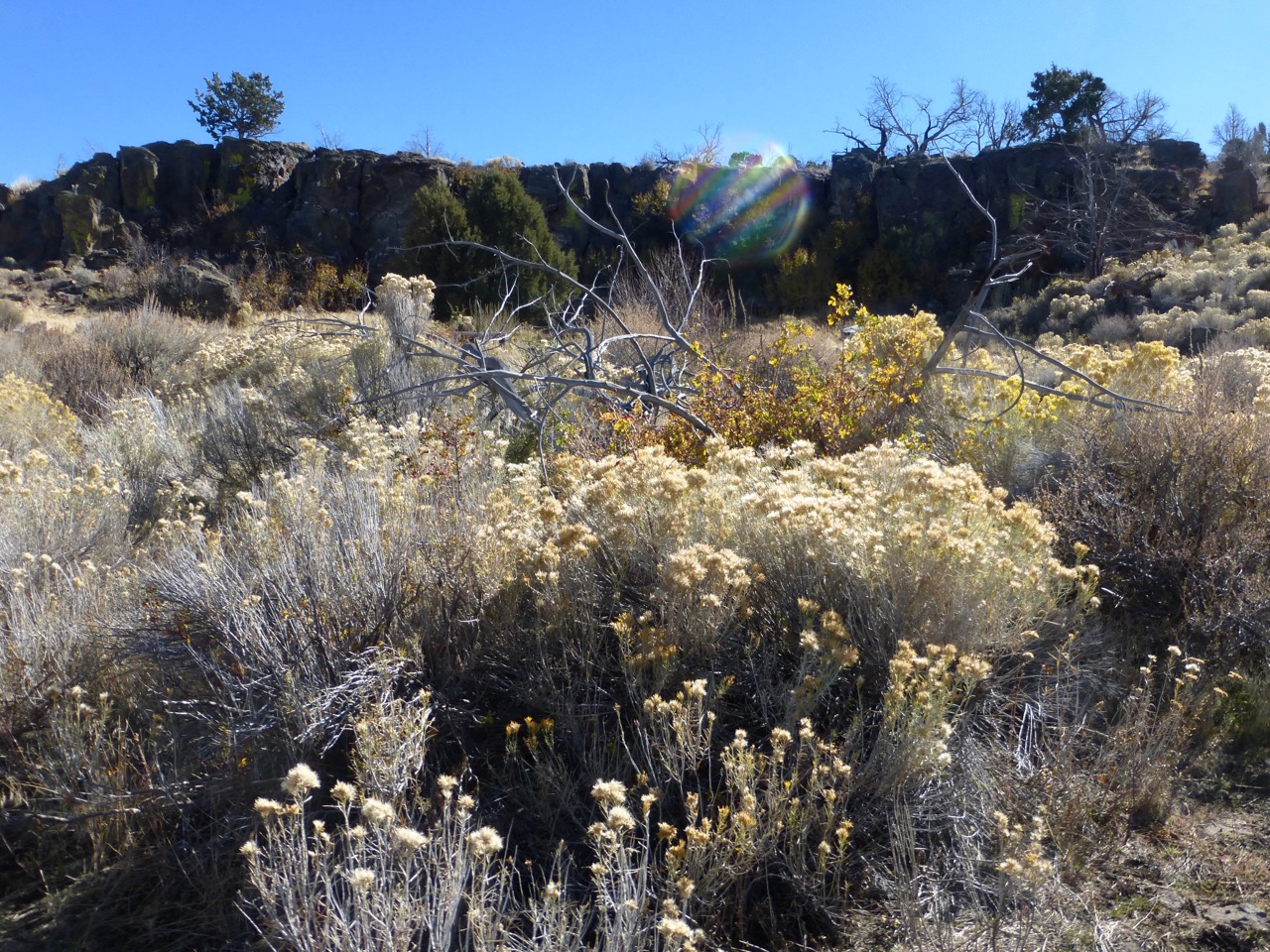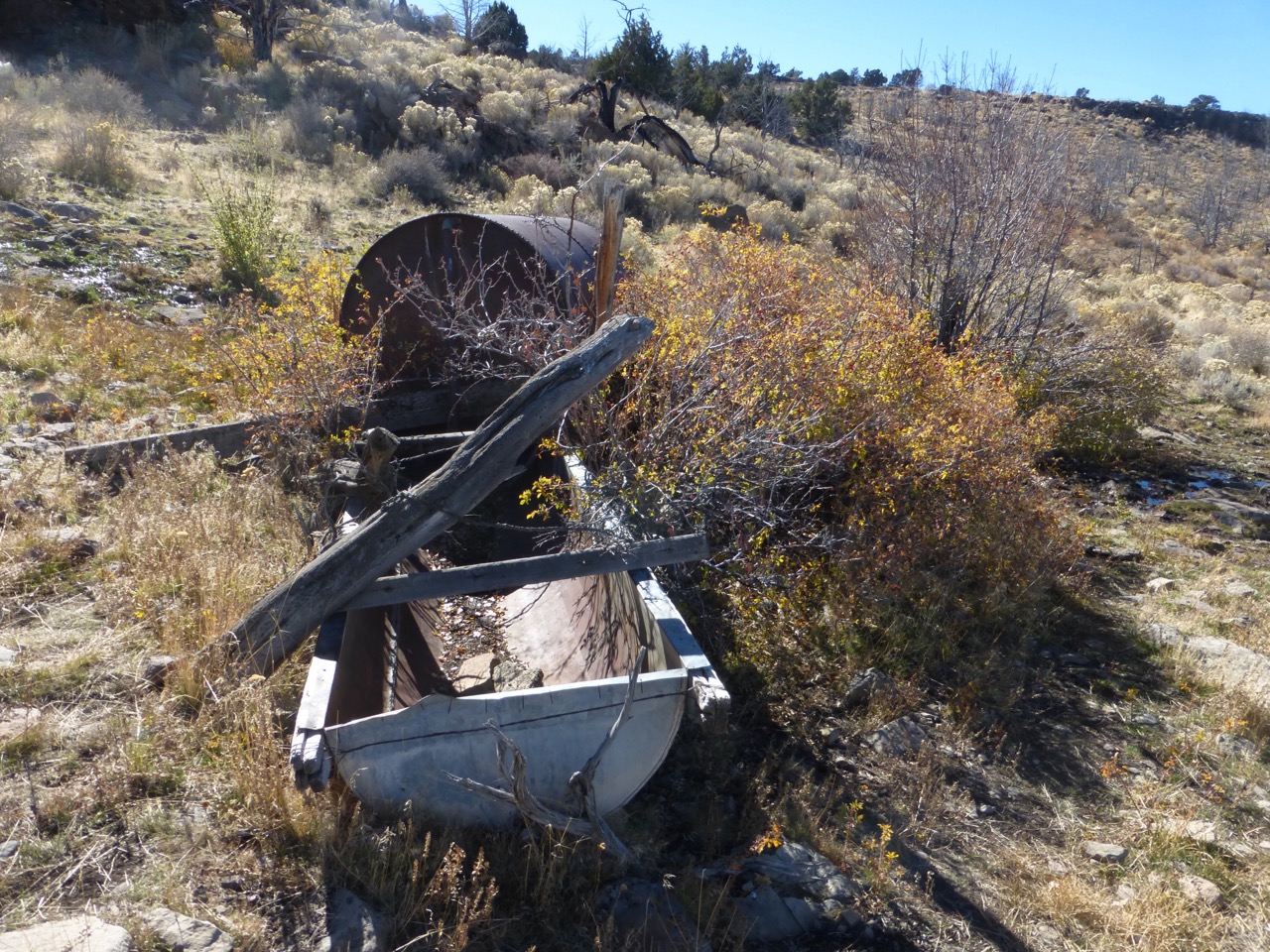 with many hundreds of years of lithic scatter above, the requisite cowboy scatter below
and a satisfactory destination despite the fact that half the little valley was scarred by fairly recent fires with no arrowheads in sight despite the abundant evidence.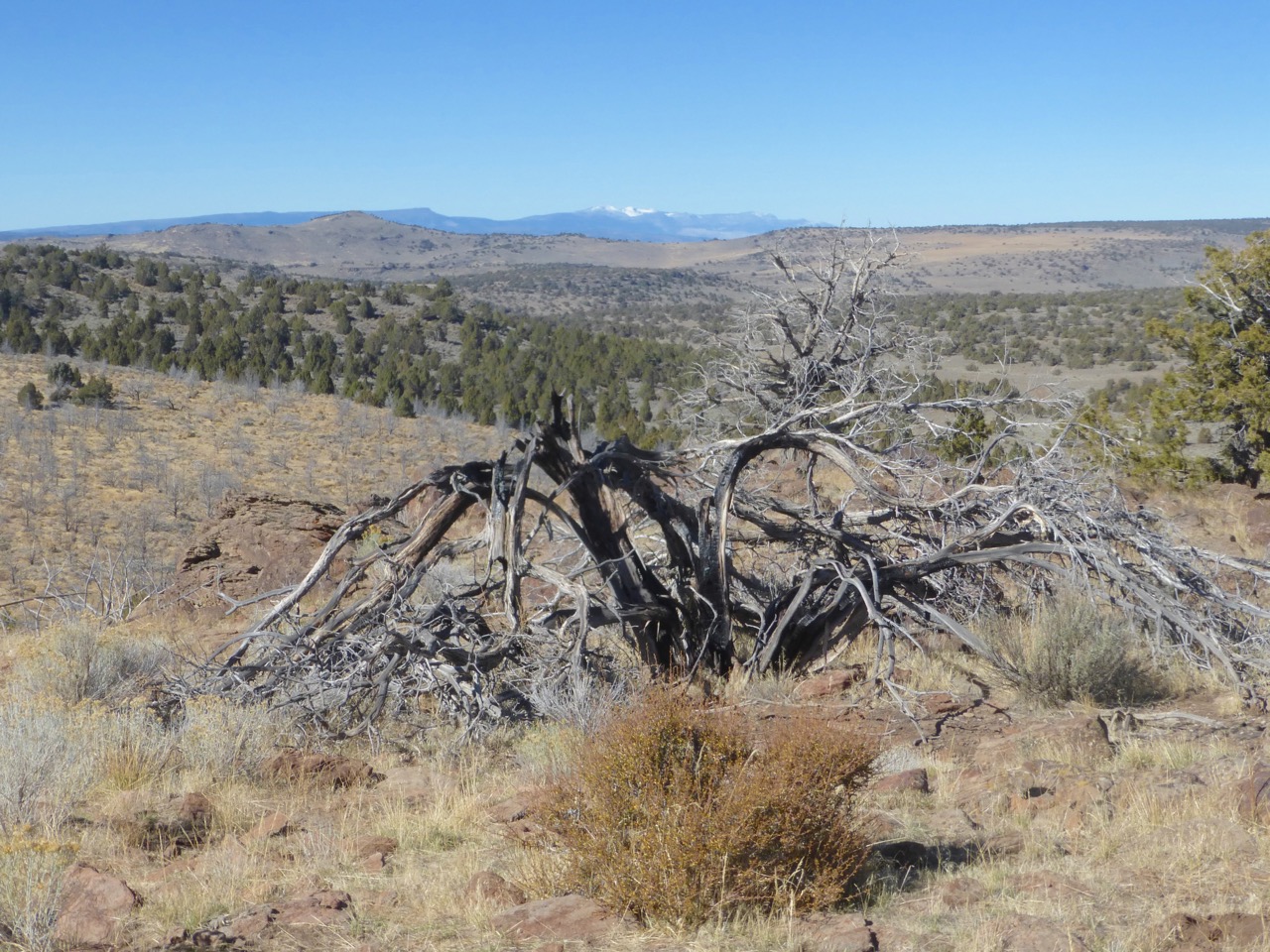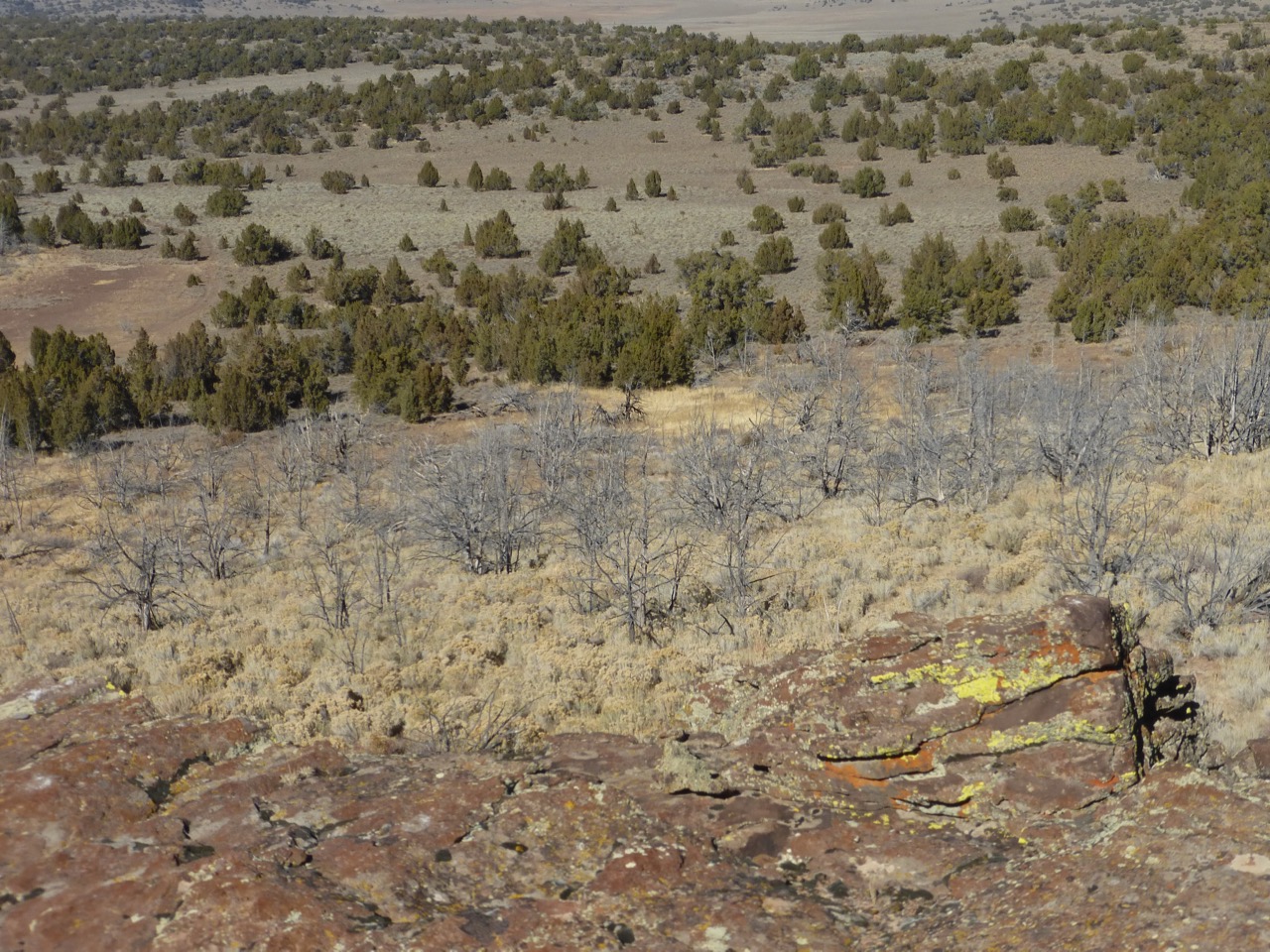 I started back out [unlike the Owyhee, where arguably just-as-bad roads eventually lead to the Other Side the arguably worse roads of the Buffalo Hills all have to be retraced to their point of origin at the highway, unless one is on a horse.].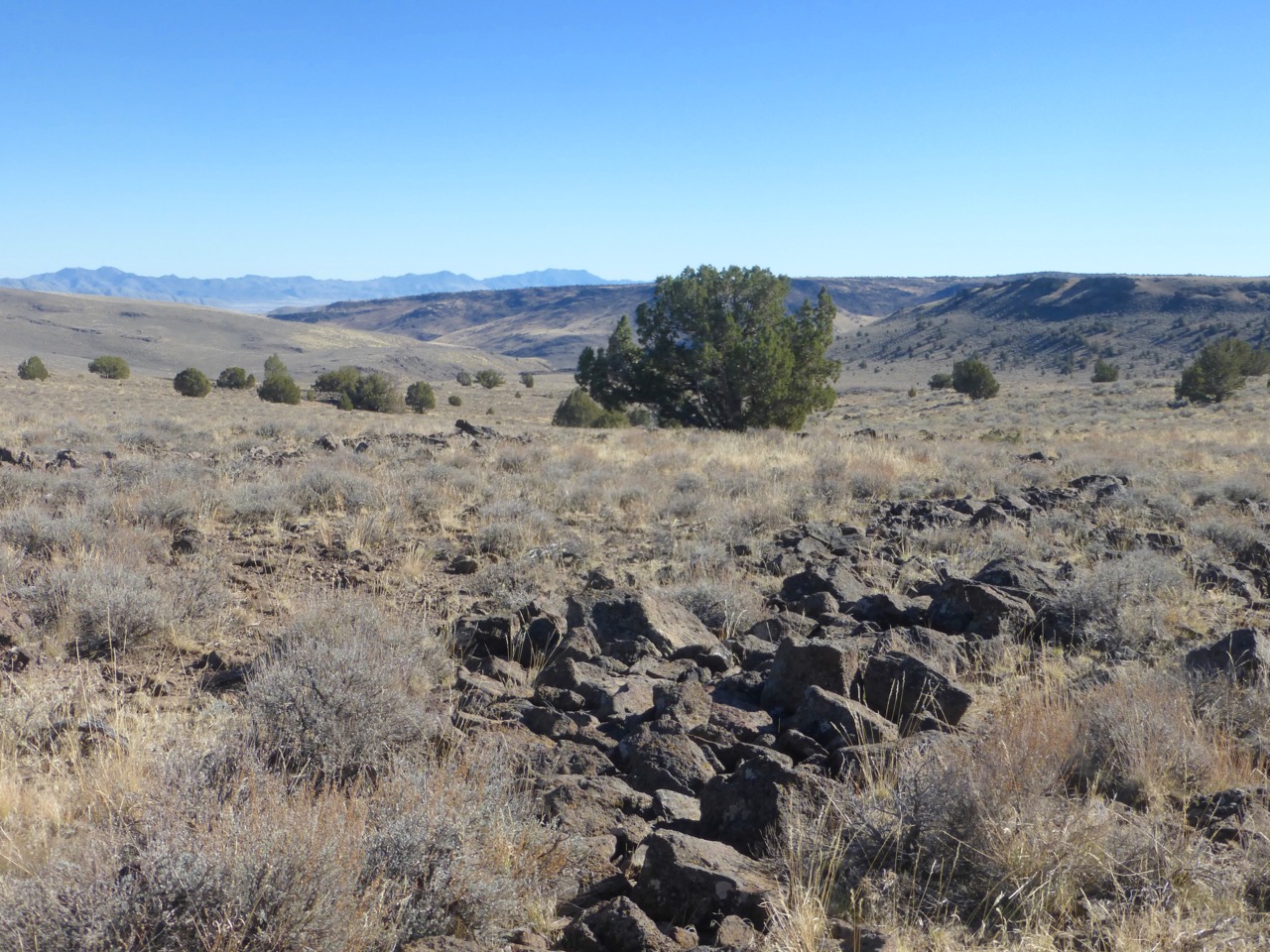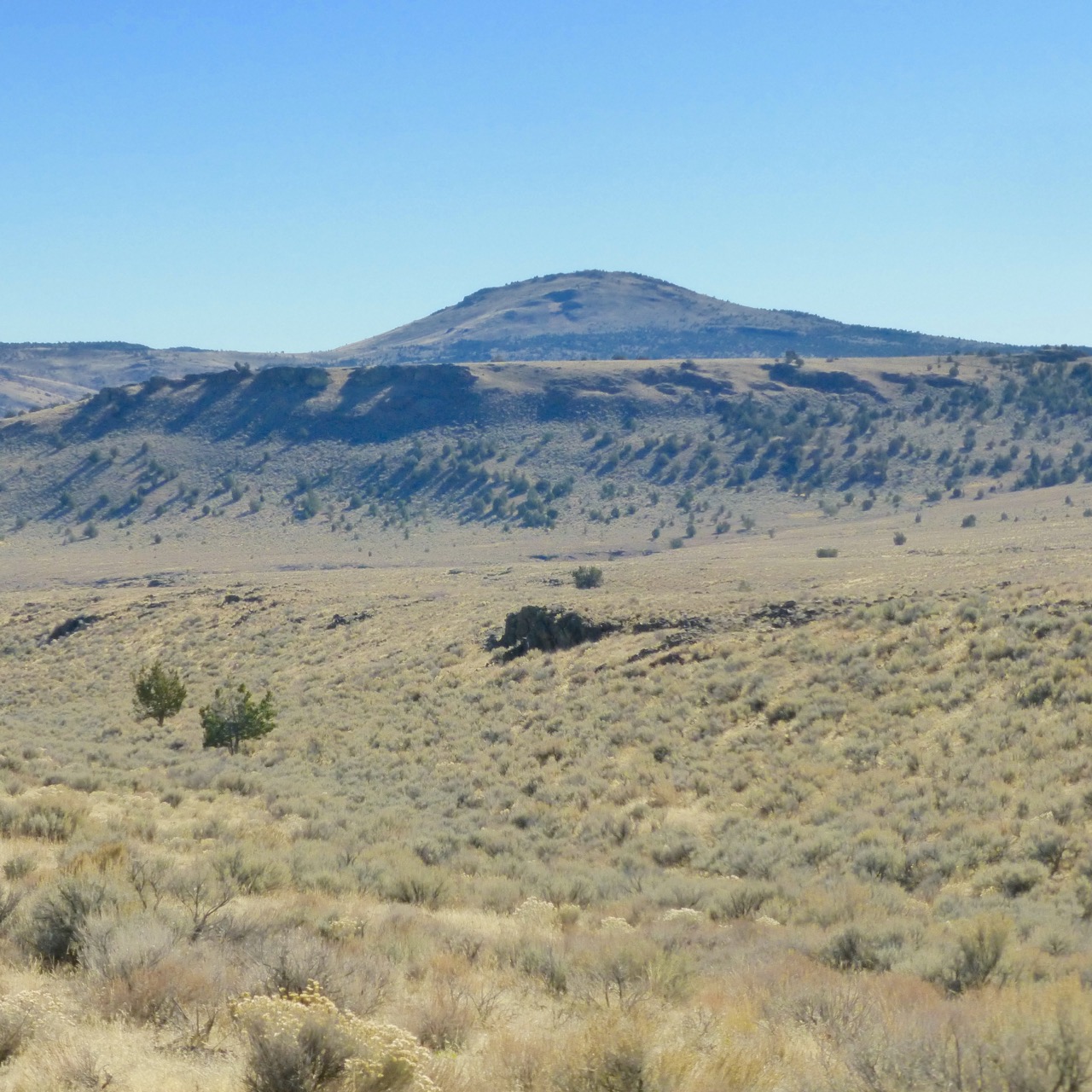 This took, sans side trips, sans horse, but including a last view of Poodle Mountain and the descent to 447, less than an hour and a half from Cherry to Wall Spring.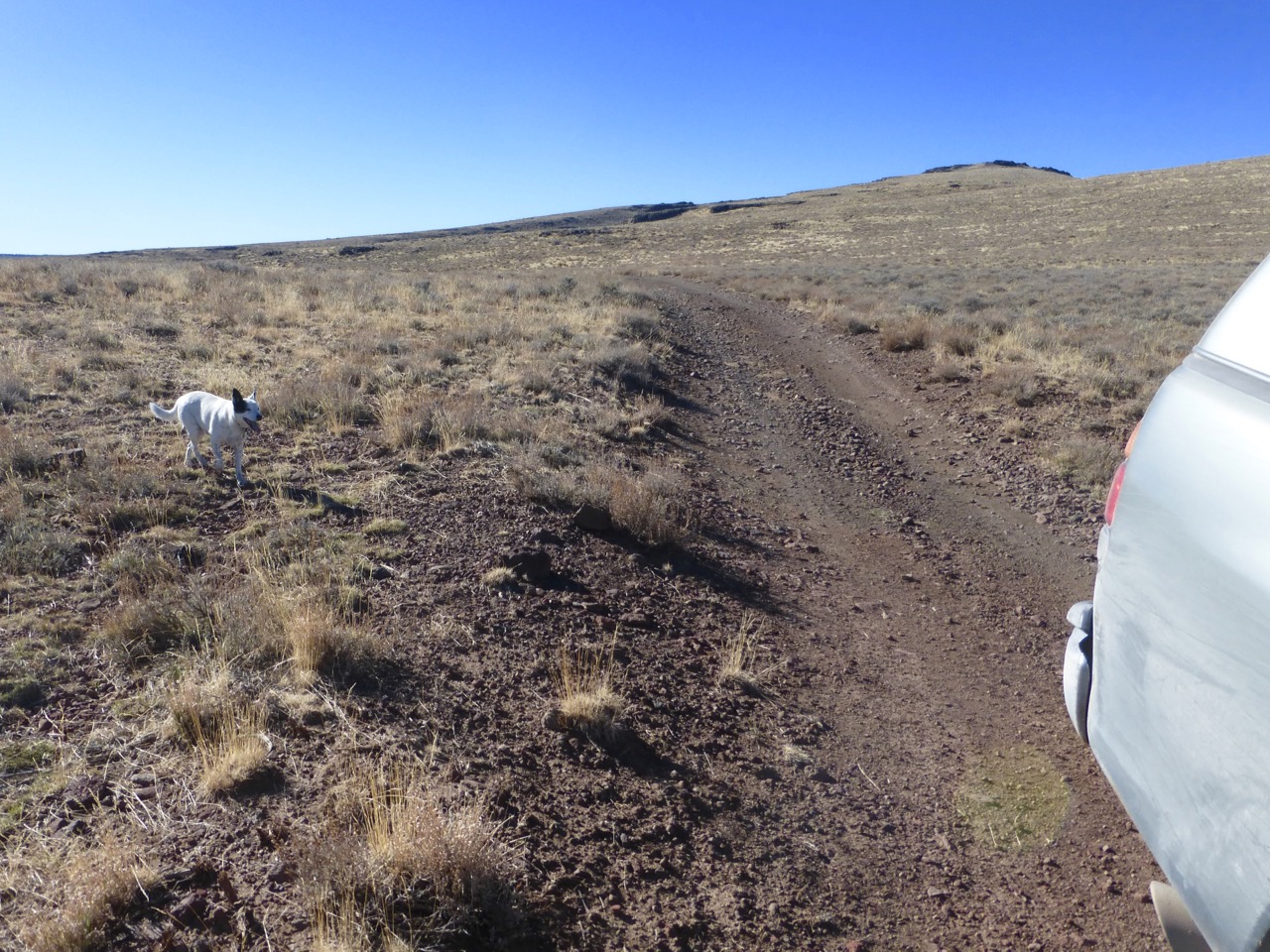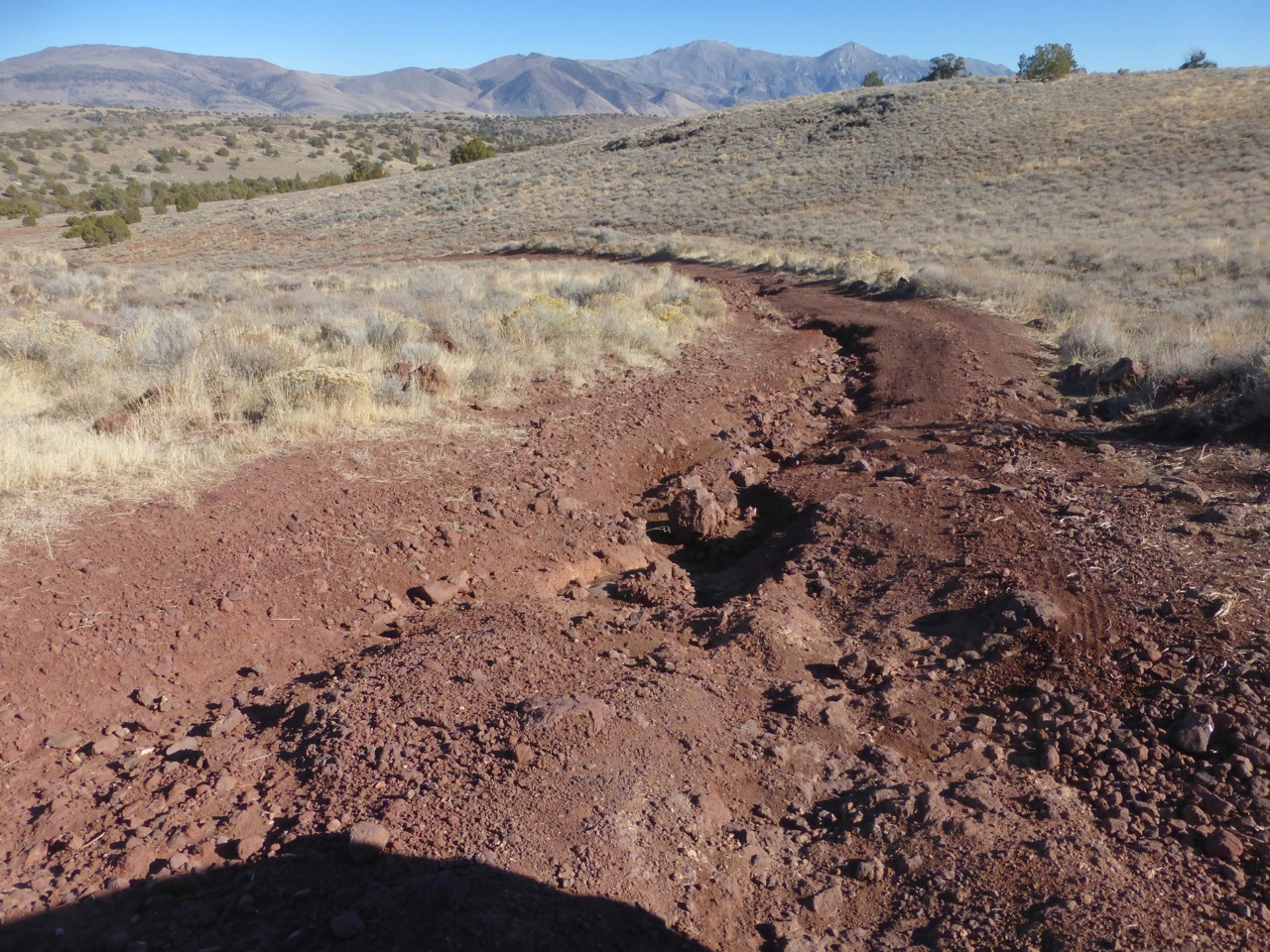 [30.4 miles of which twenty were on the pavement of 447/gravel of CR 34 and took twenty minutes…or, put another way, 60.8 miles forty of which took forty minutes in five hours…]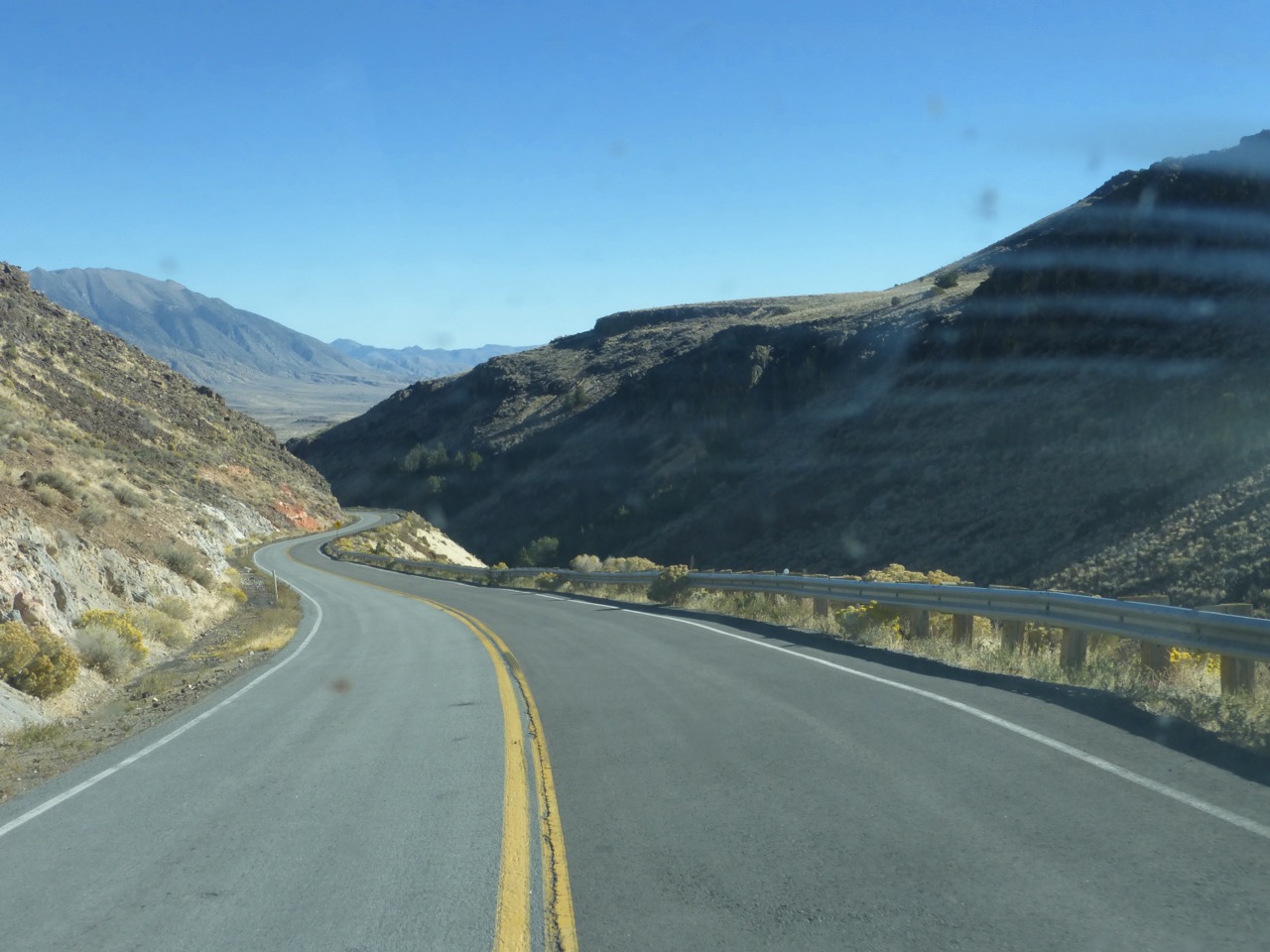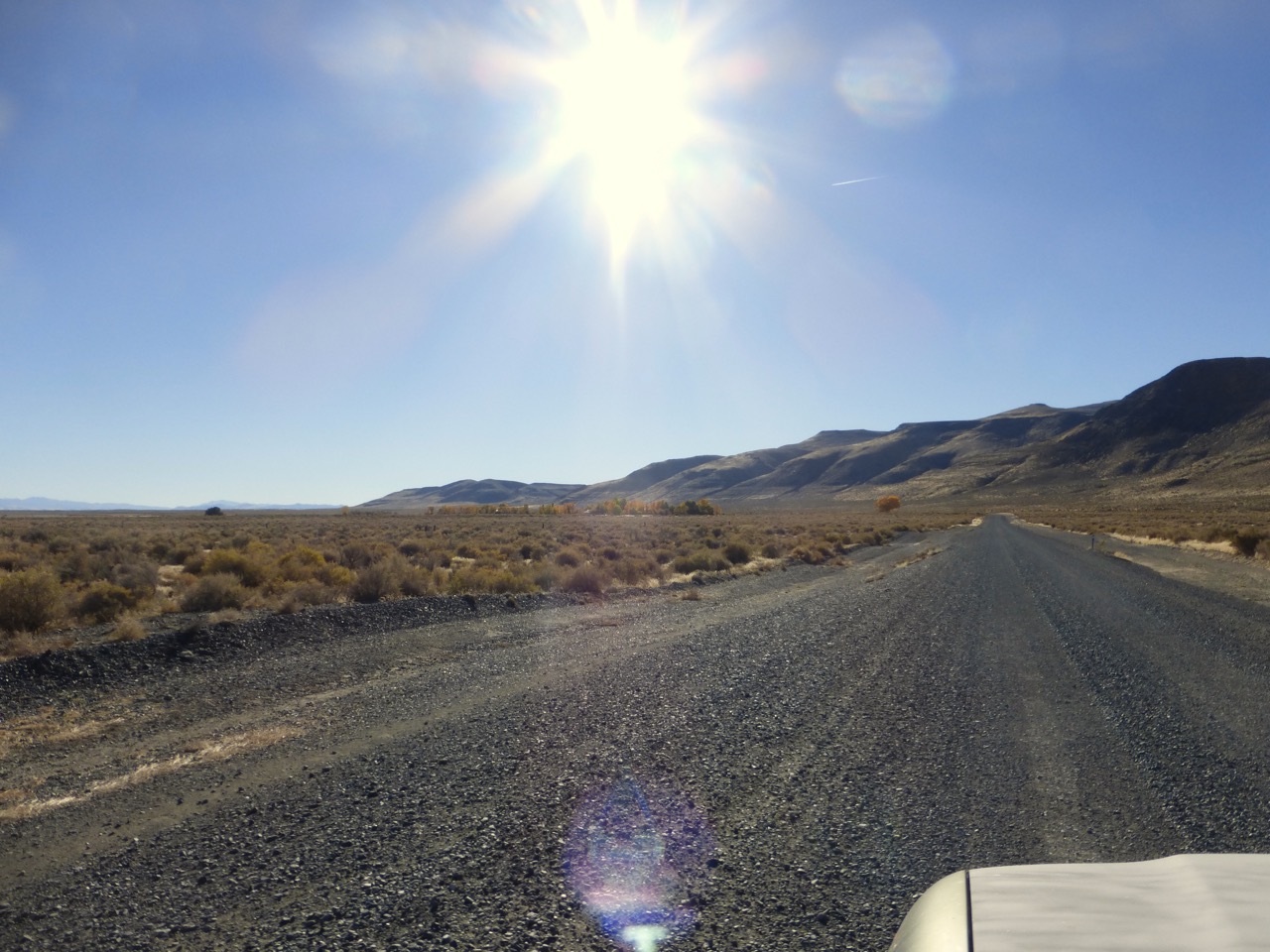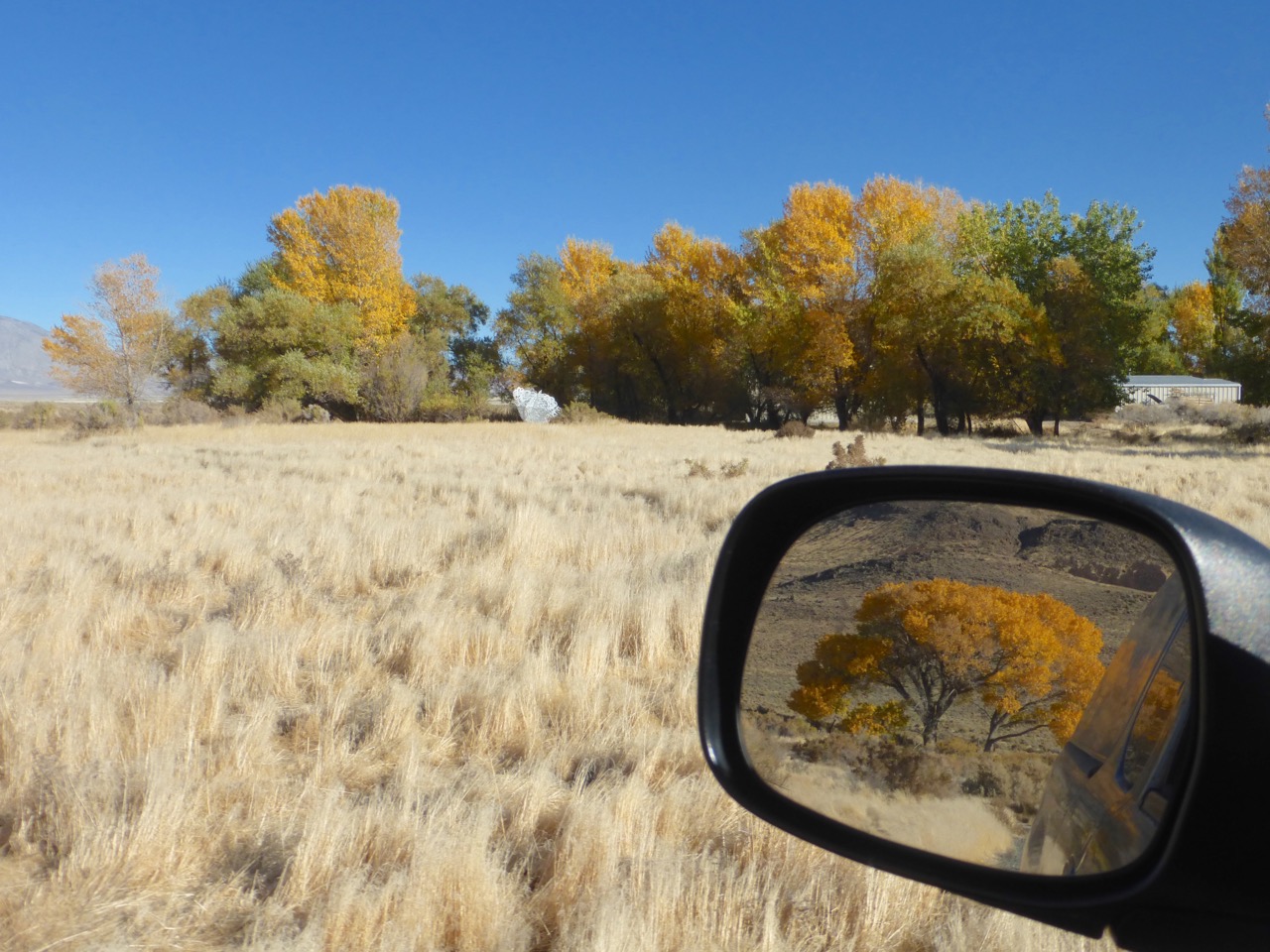 An intense five hours nonetheless; a person ended a bit depleted by this, and the photos don't exactly capture the experience. Probably why I keep painting…
Next day; Carson Pump Pumps!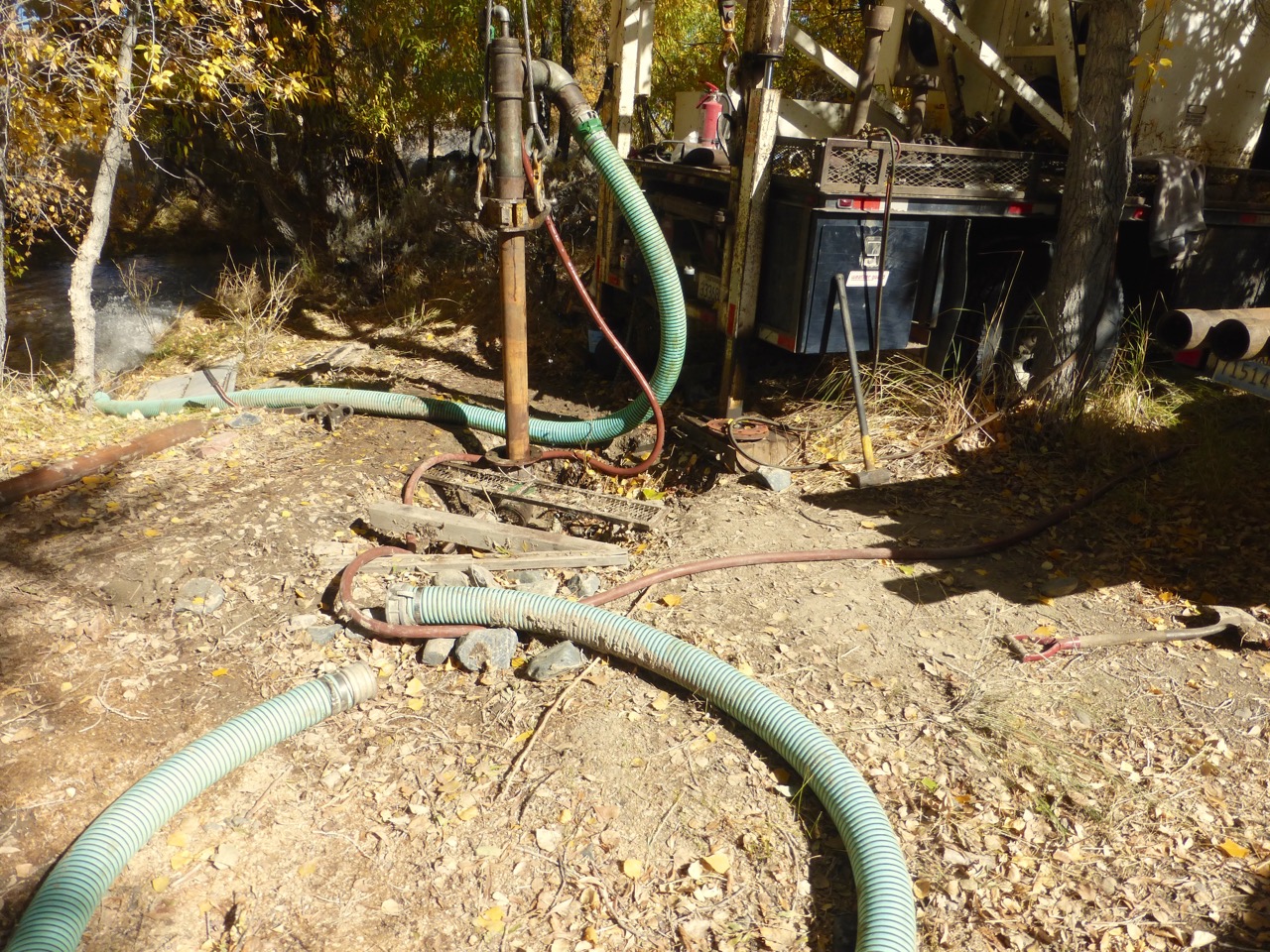 M