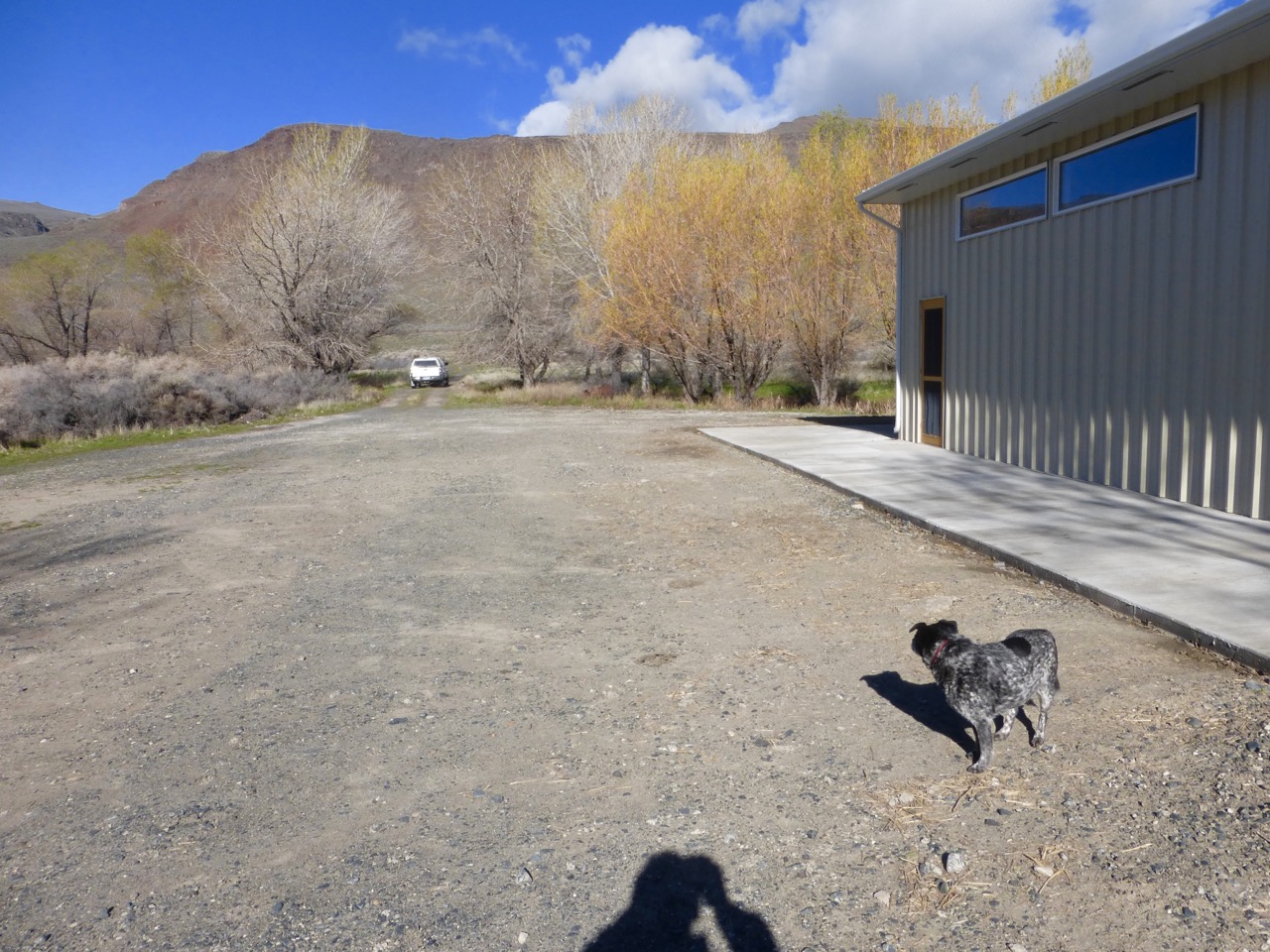 After…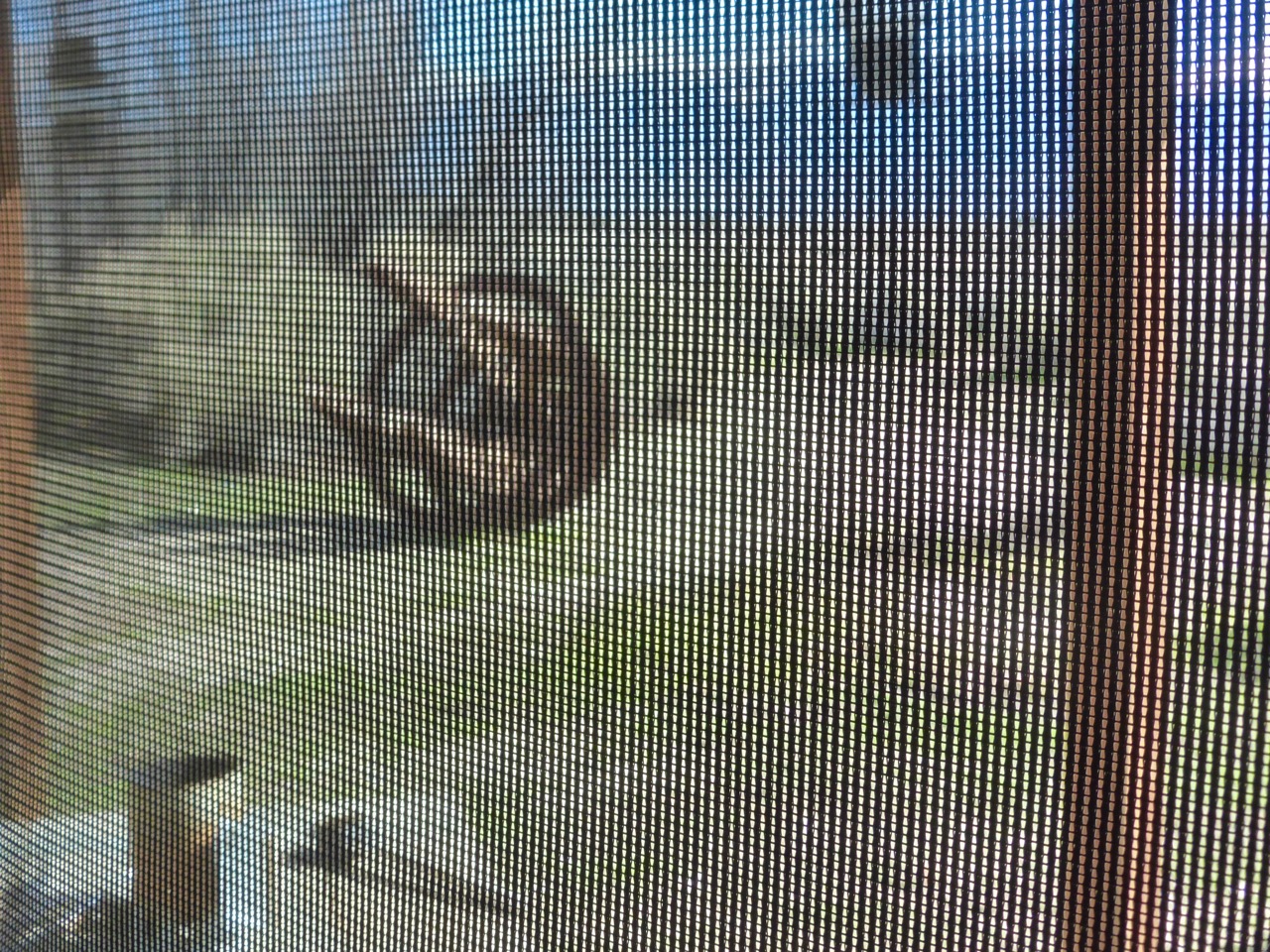 after playing in the mud attempting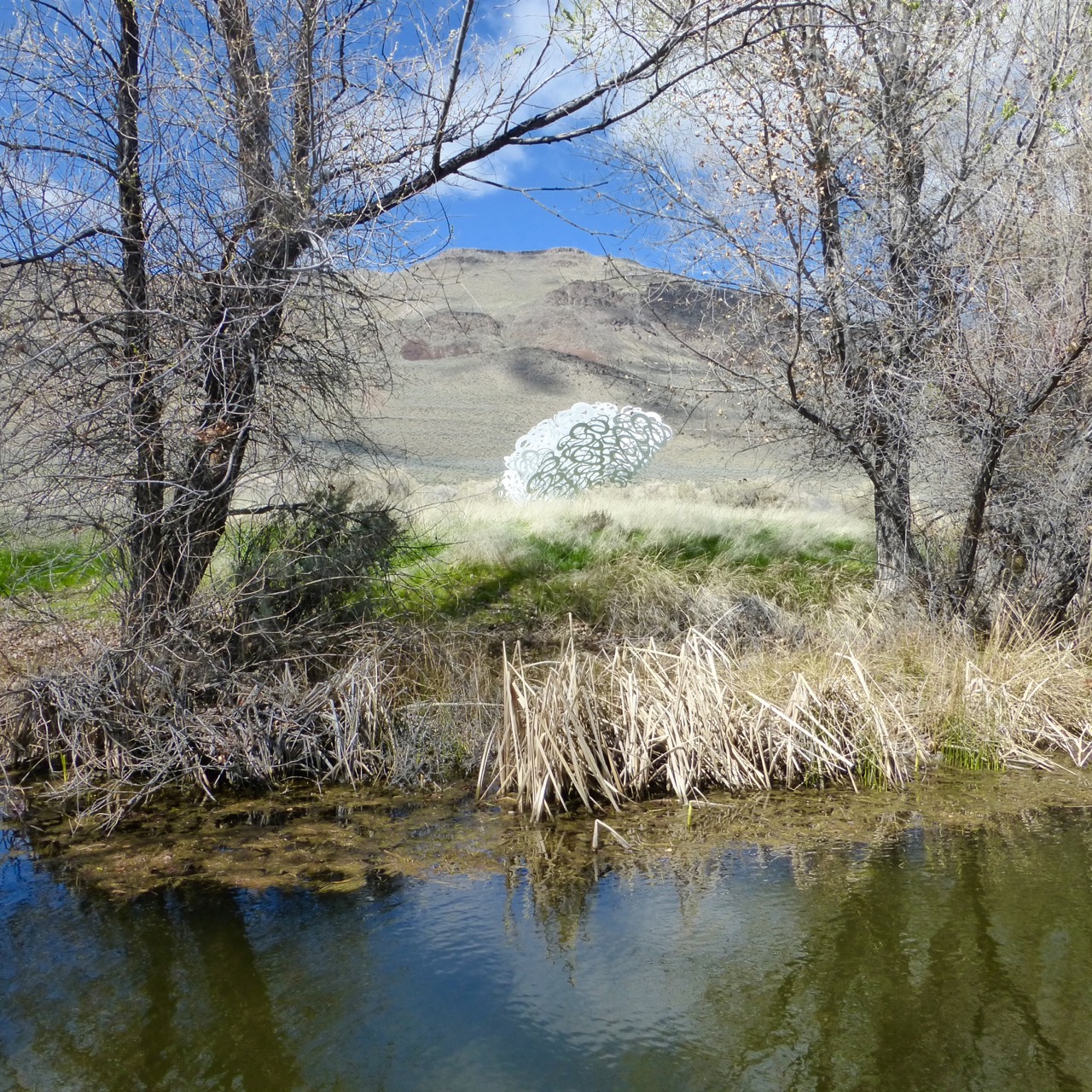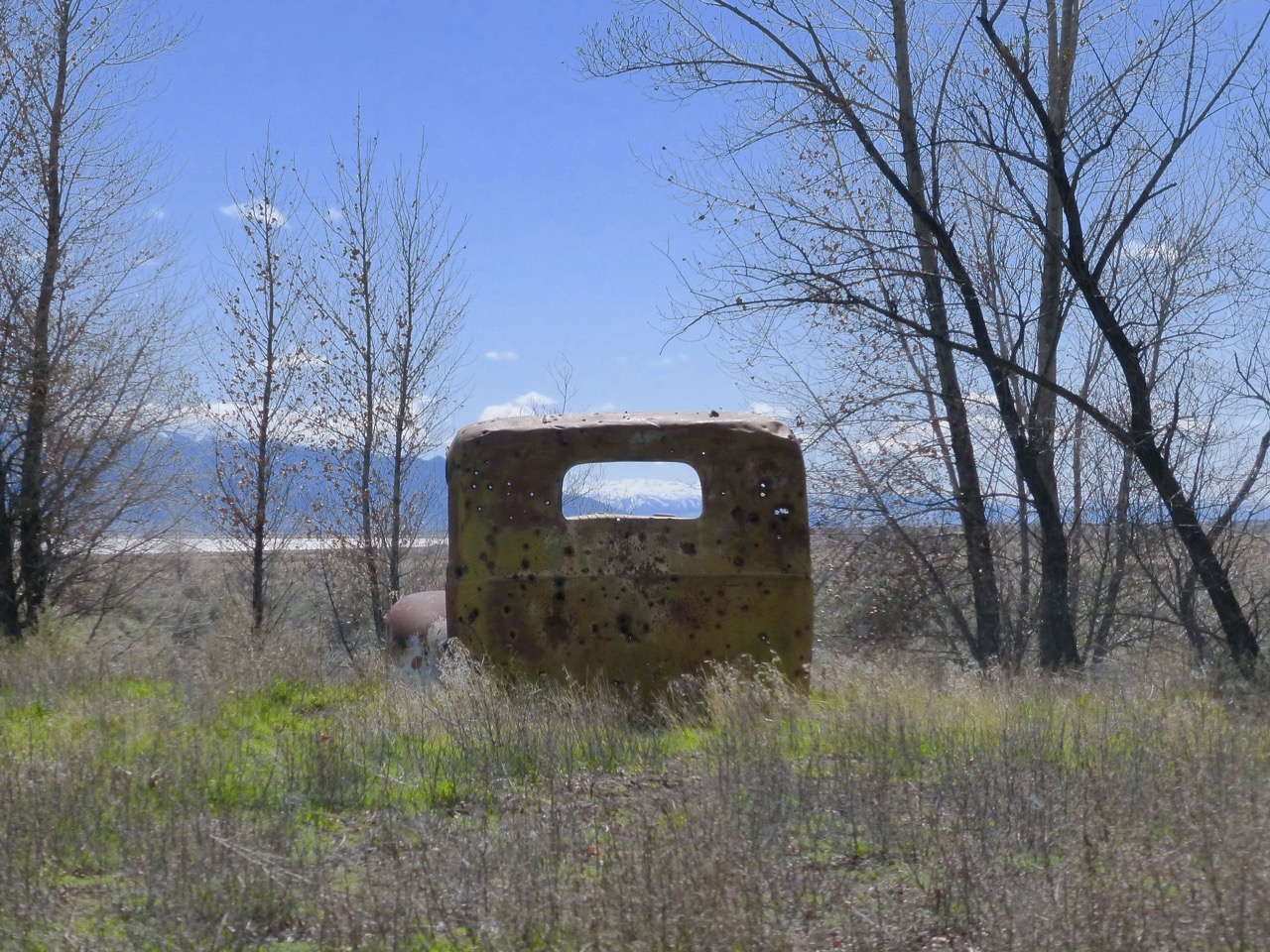 to lower the lower pond the second-to-last day persisted sunny and bright,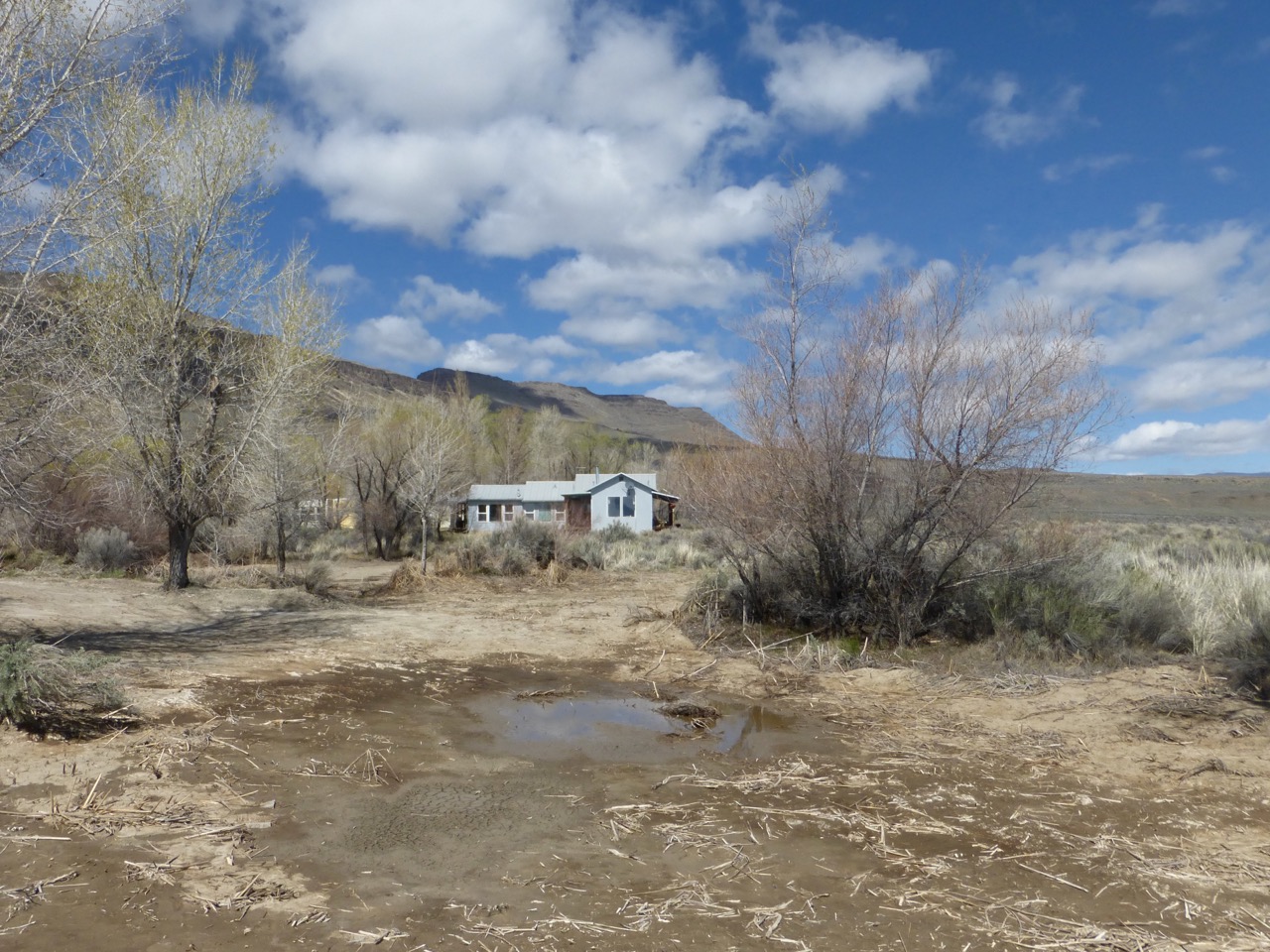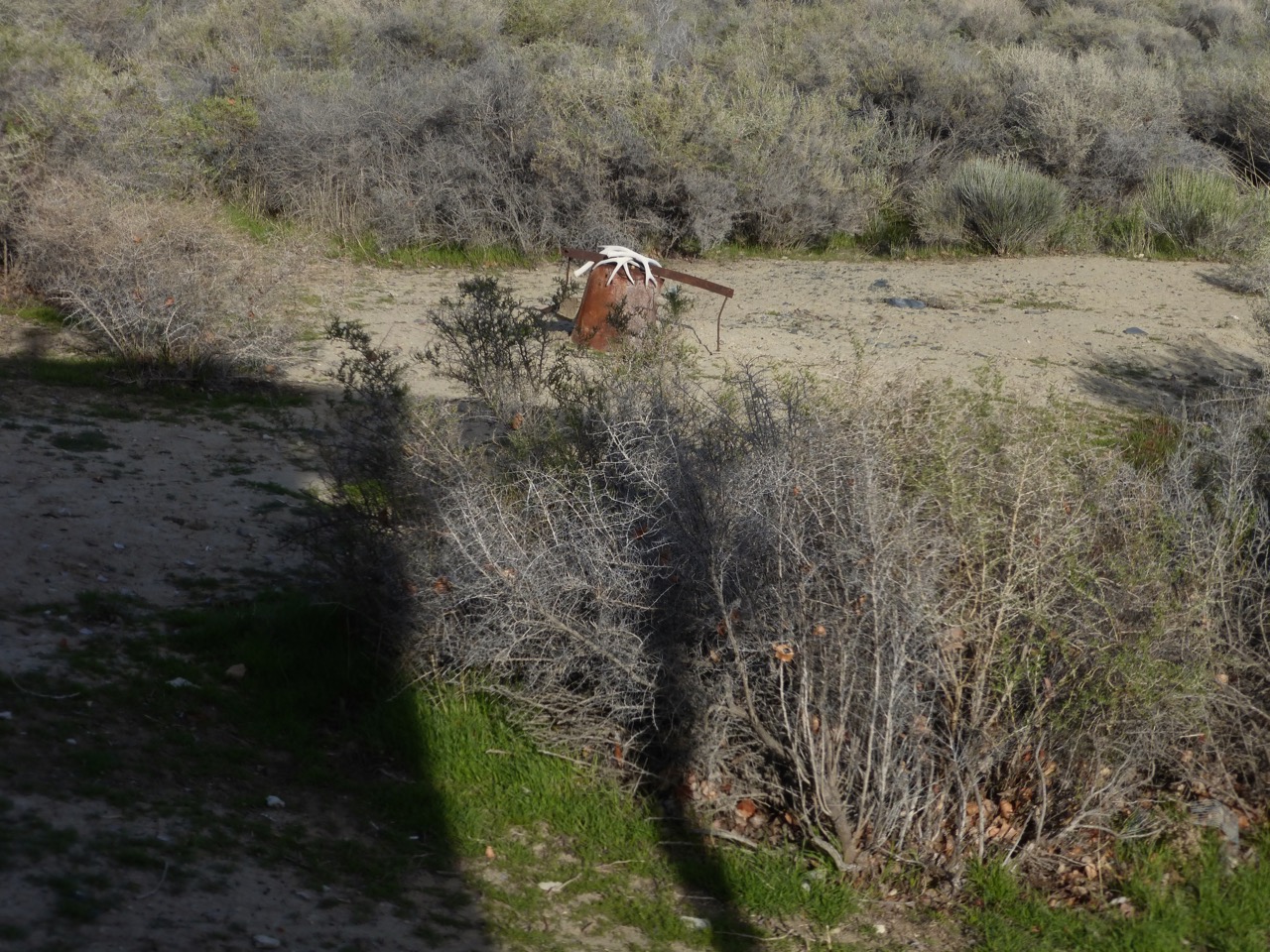 which couldn't be said for Friday, as it stayed overcast and dark until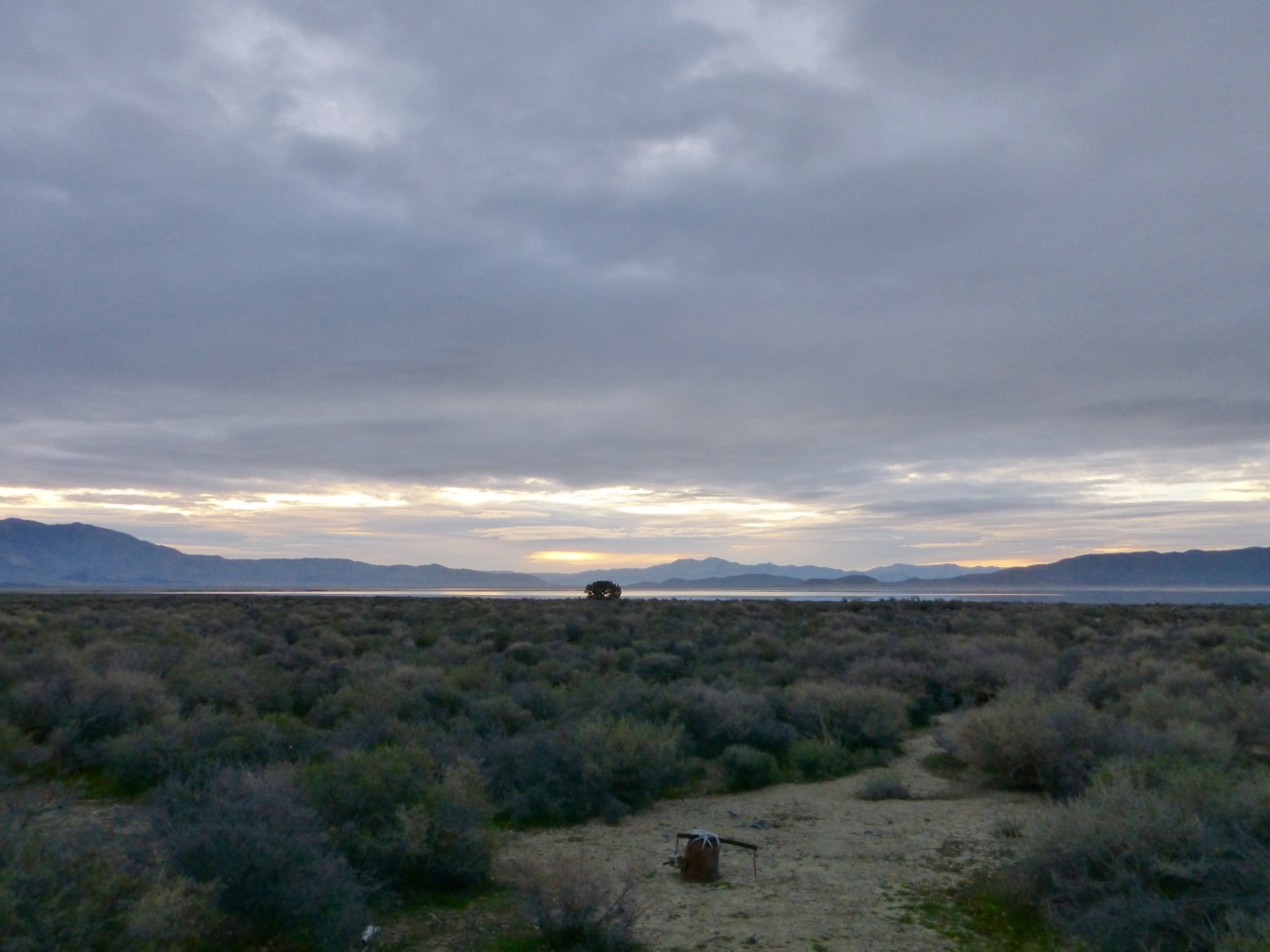 rains swept through in the afternoon, big winds, crazy stuff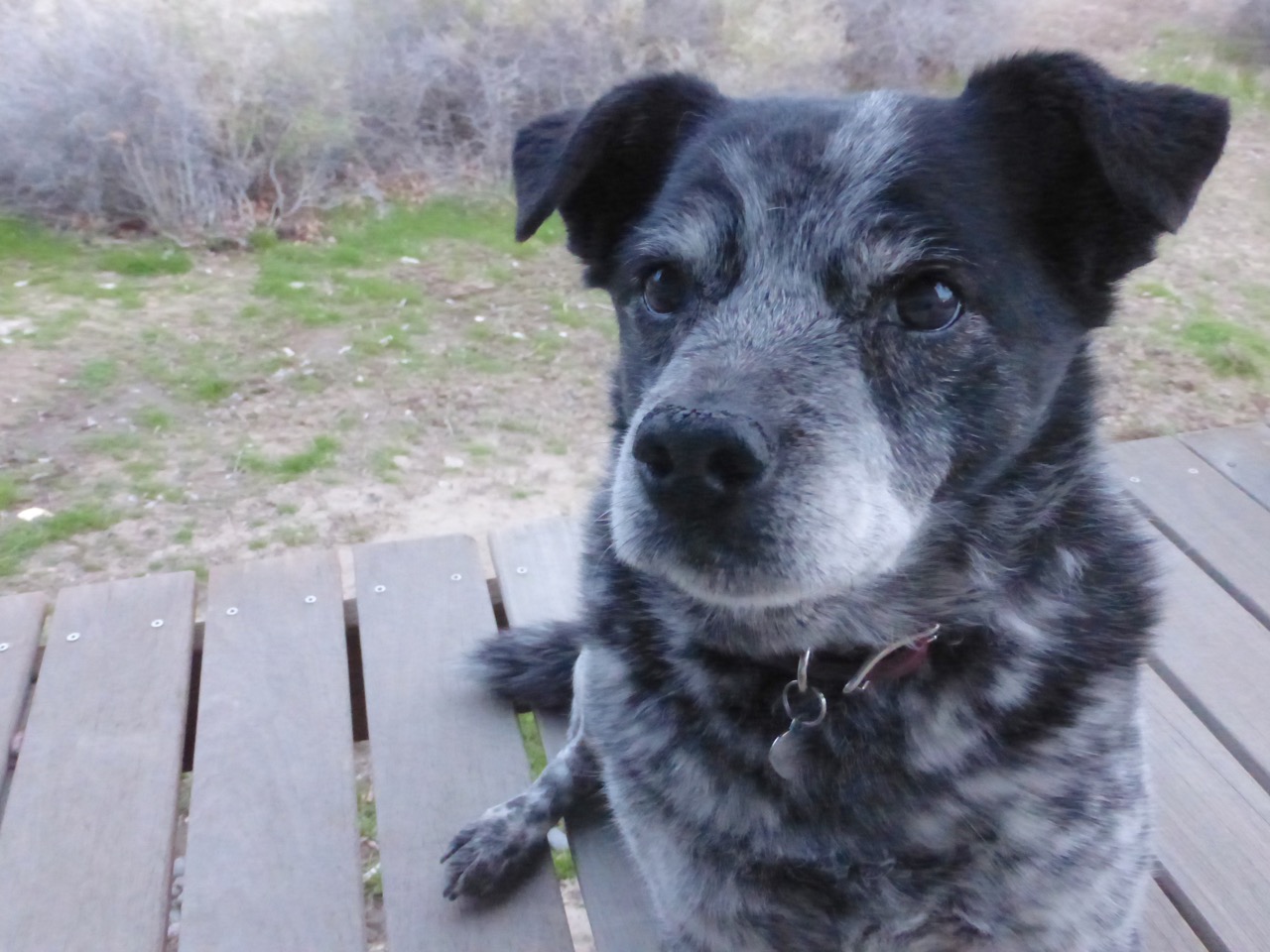 and dogs, unto sunset.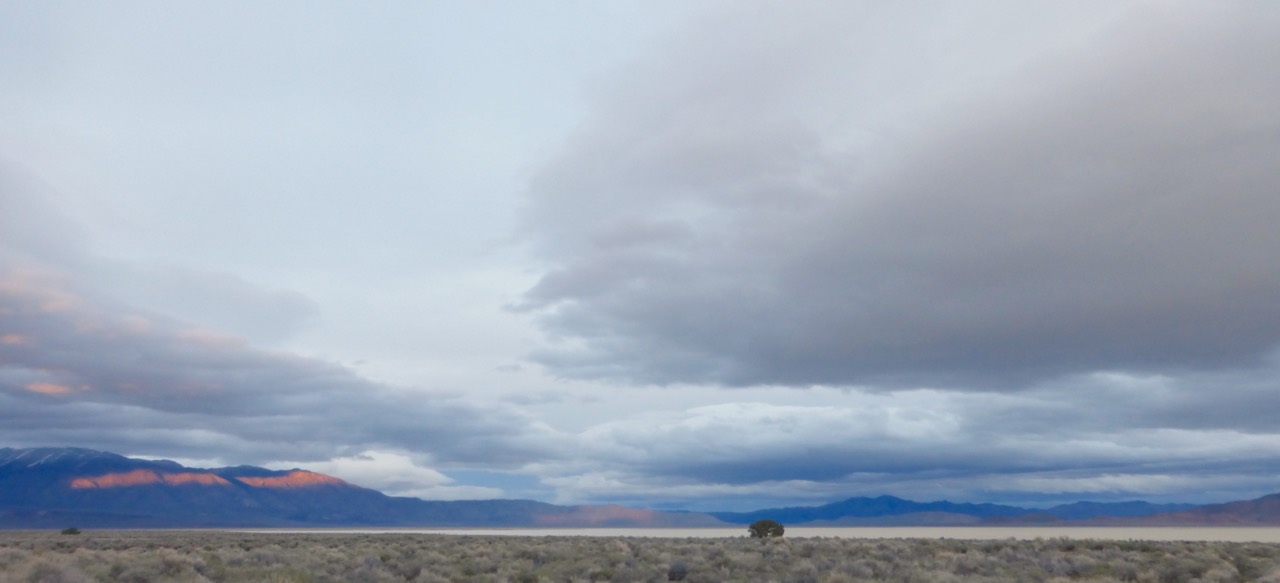 I'd cleaned house, transplanted a few little sagebushes and loaded out with an eye on the storms…hoping for better weather over Donner.
Saturday, last walk and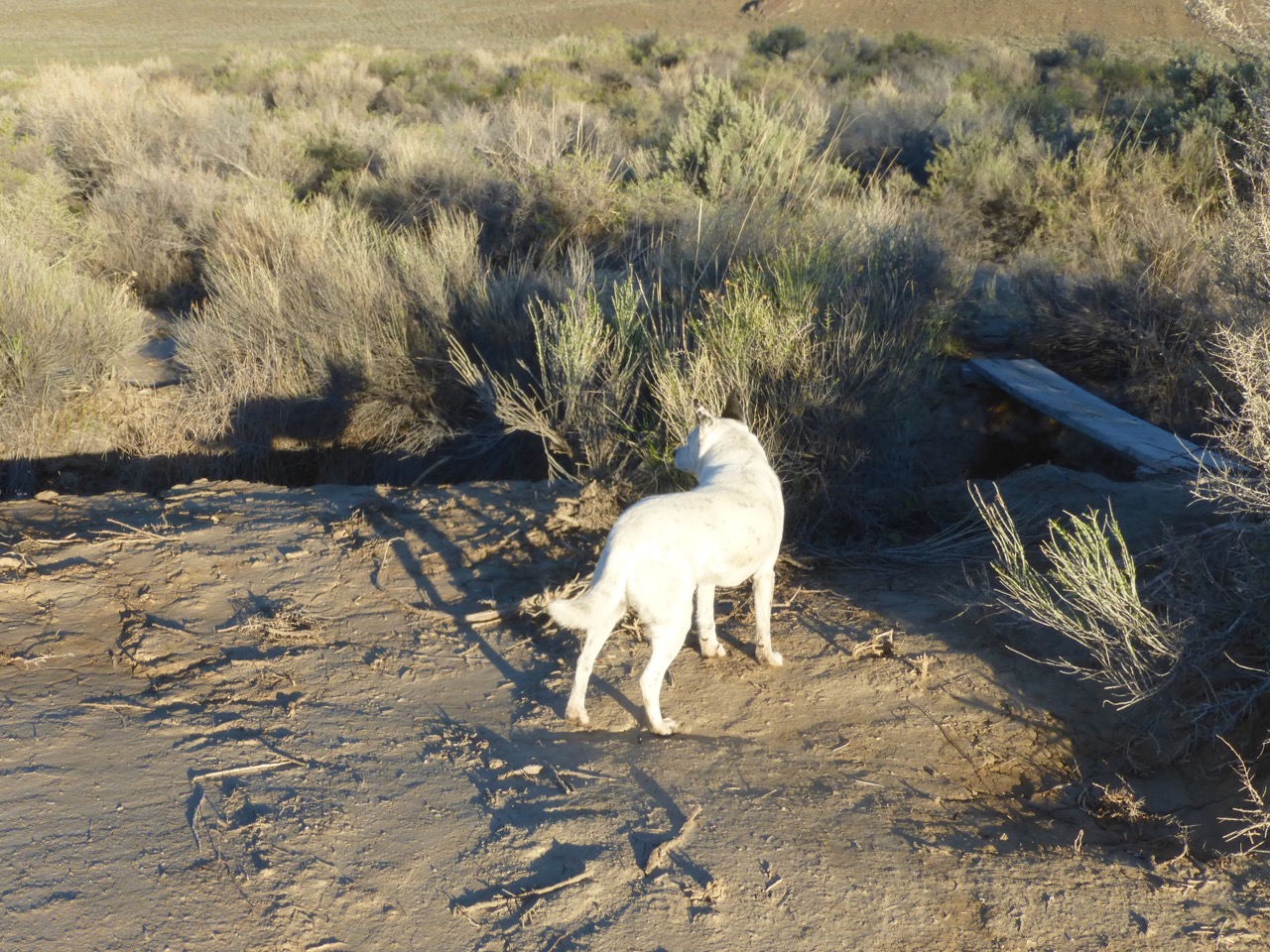 after checking the transplants [happy to have been rained on], we left around 8:40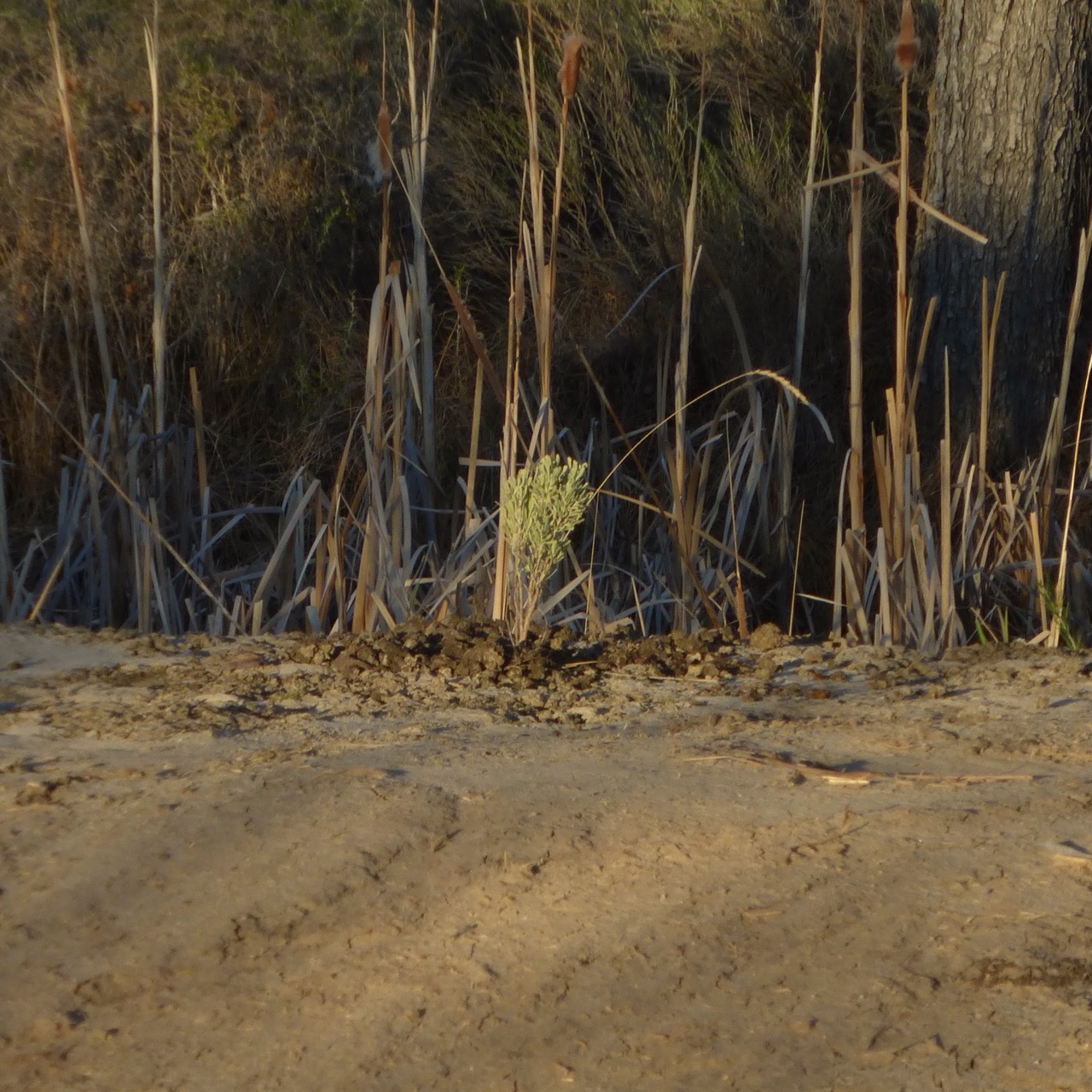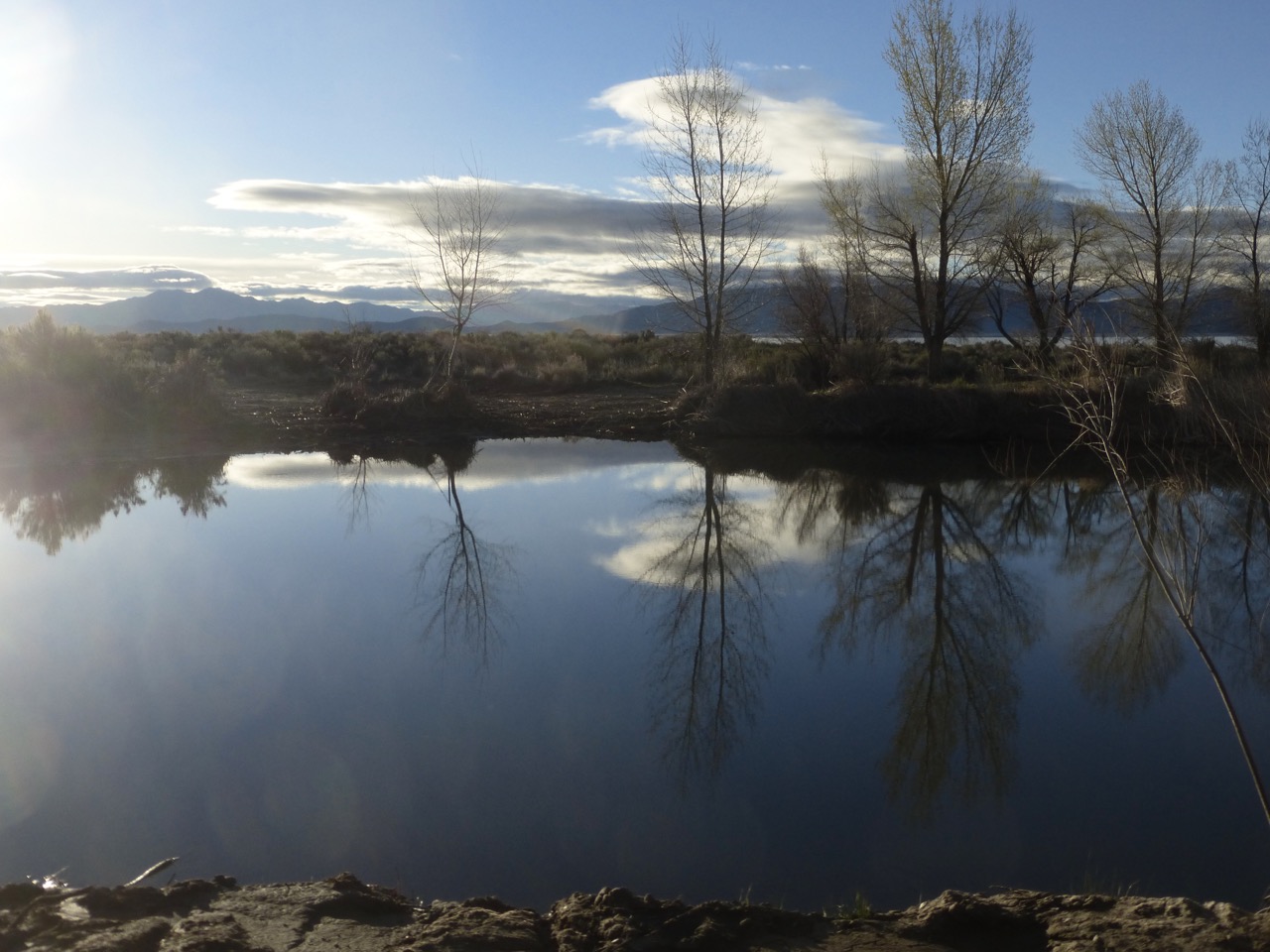 to visit Twist and Terry at their Blue Pit campsite, then down the desert, 9:20 a.m.
Looking up from the south end towards the Granites  [above], CR 33, southbound [below].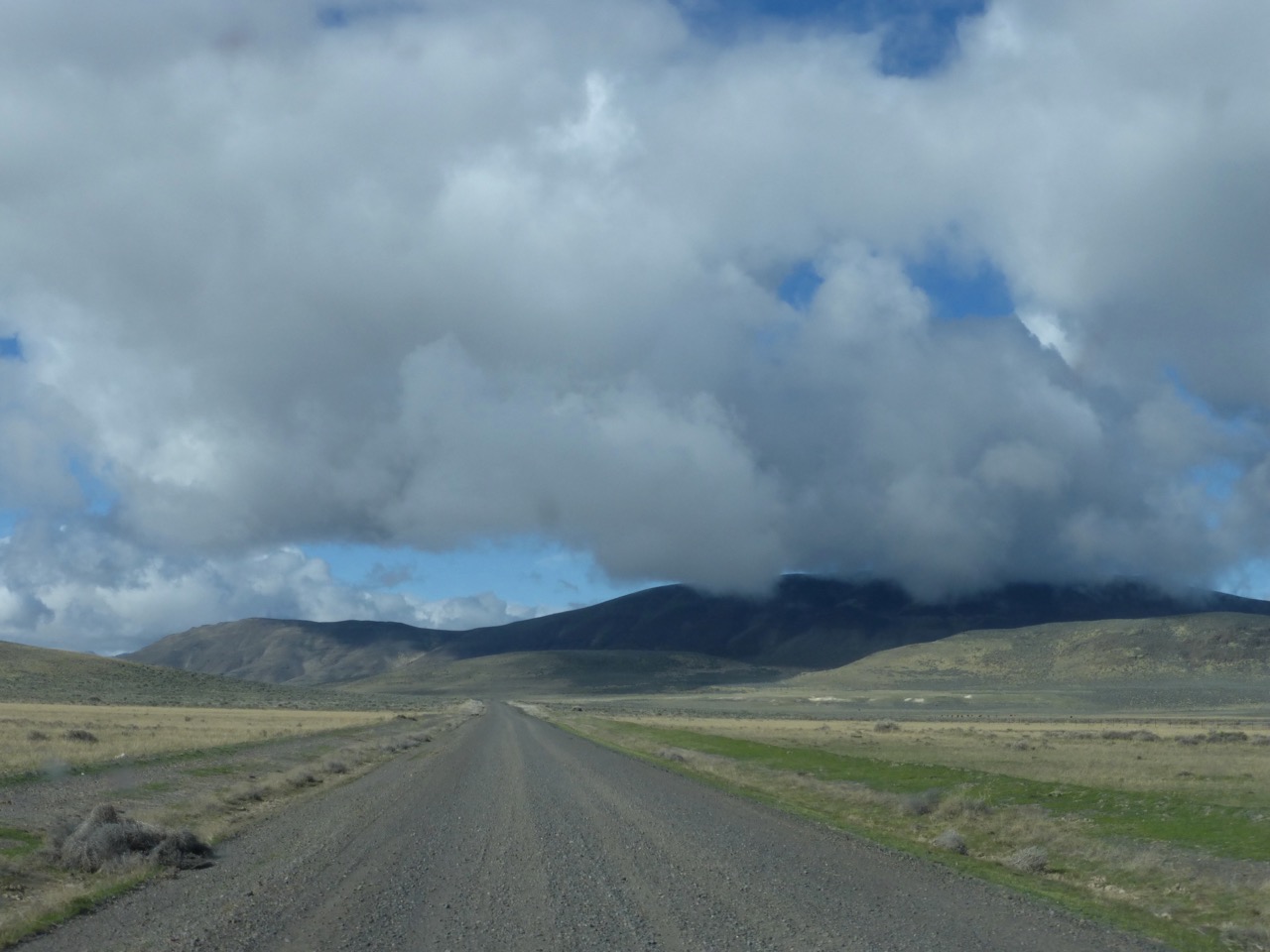 Doyle, California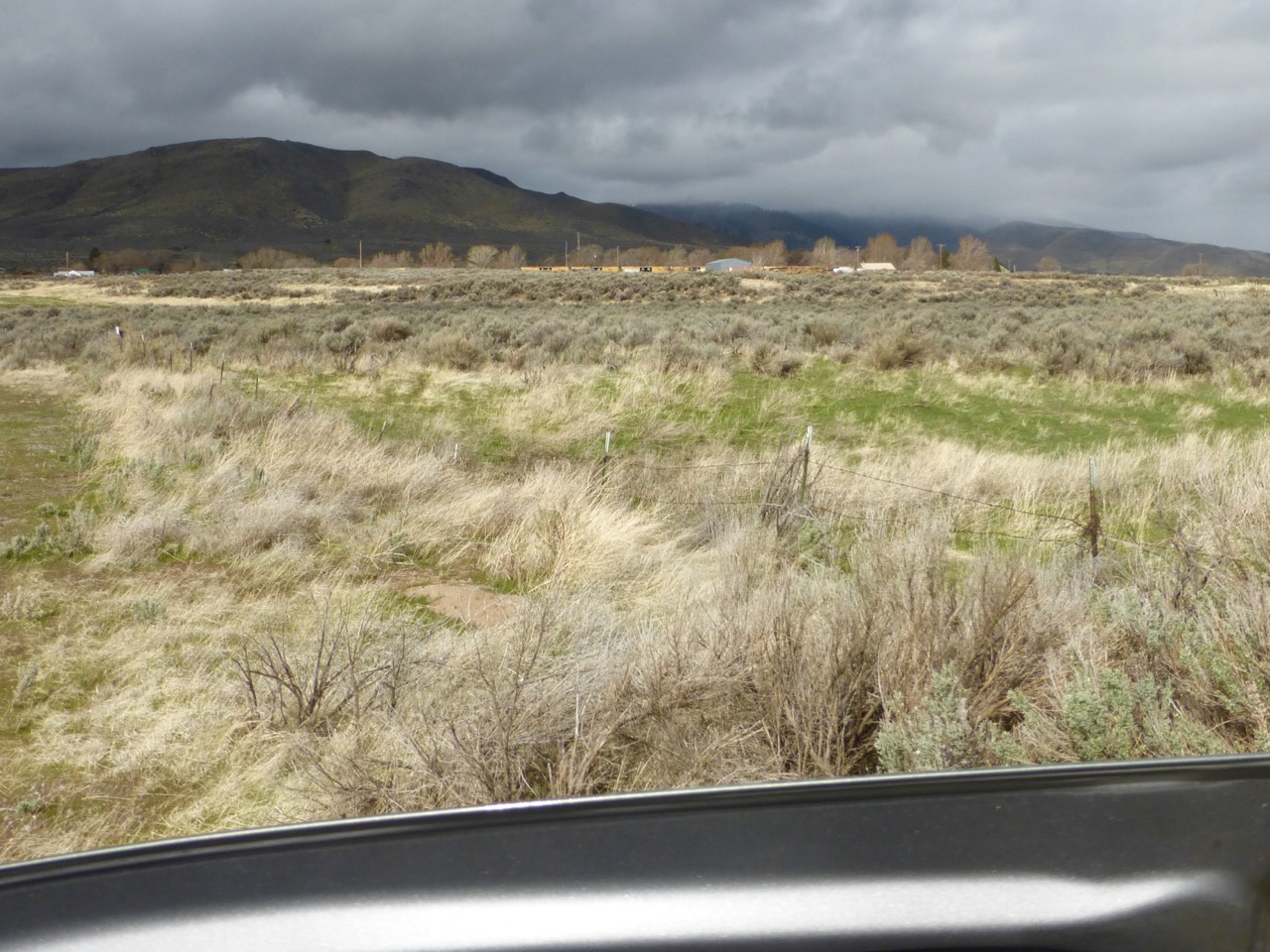 Reno, Nevada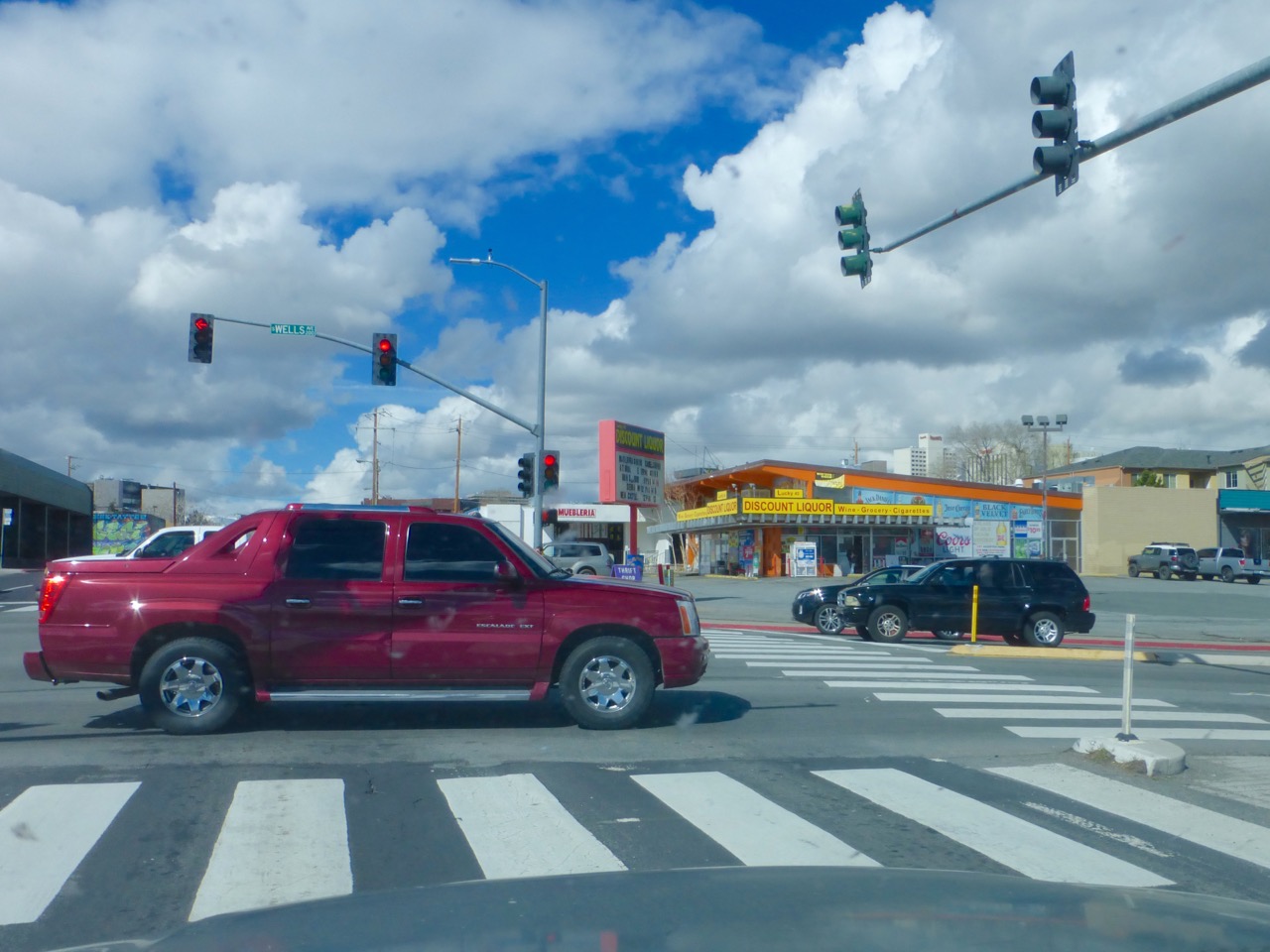 Reno; a detour for wine [for a birthday party next Saturday]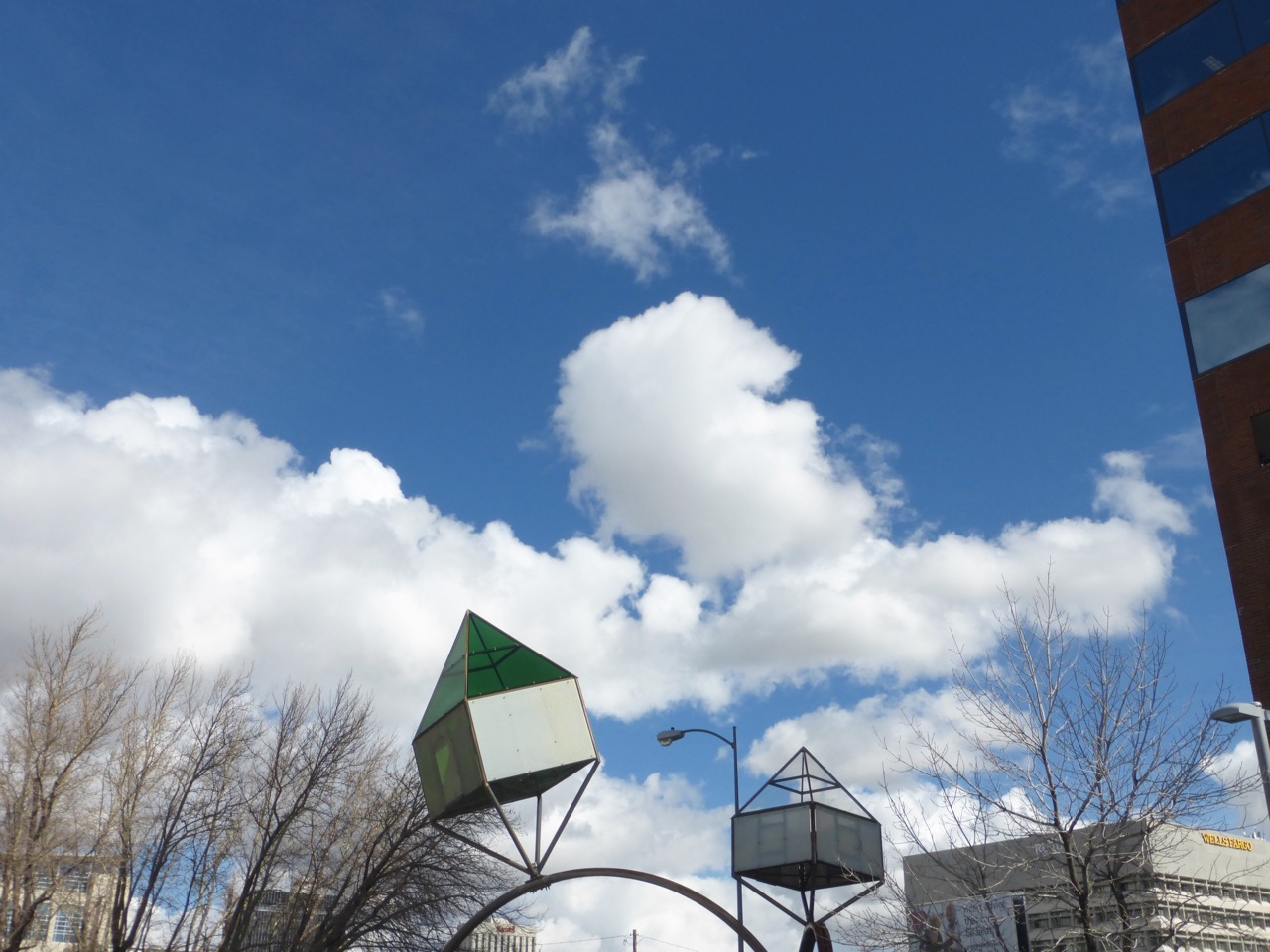 before, the weather over Donner having been benign, falling into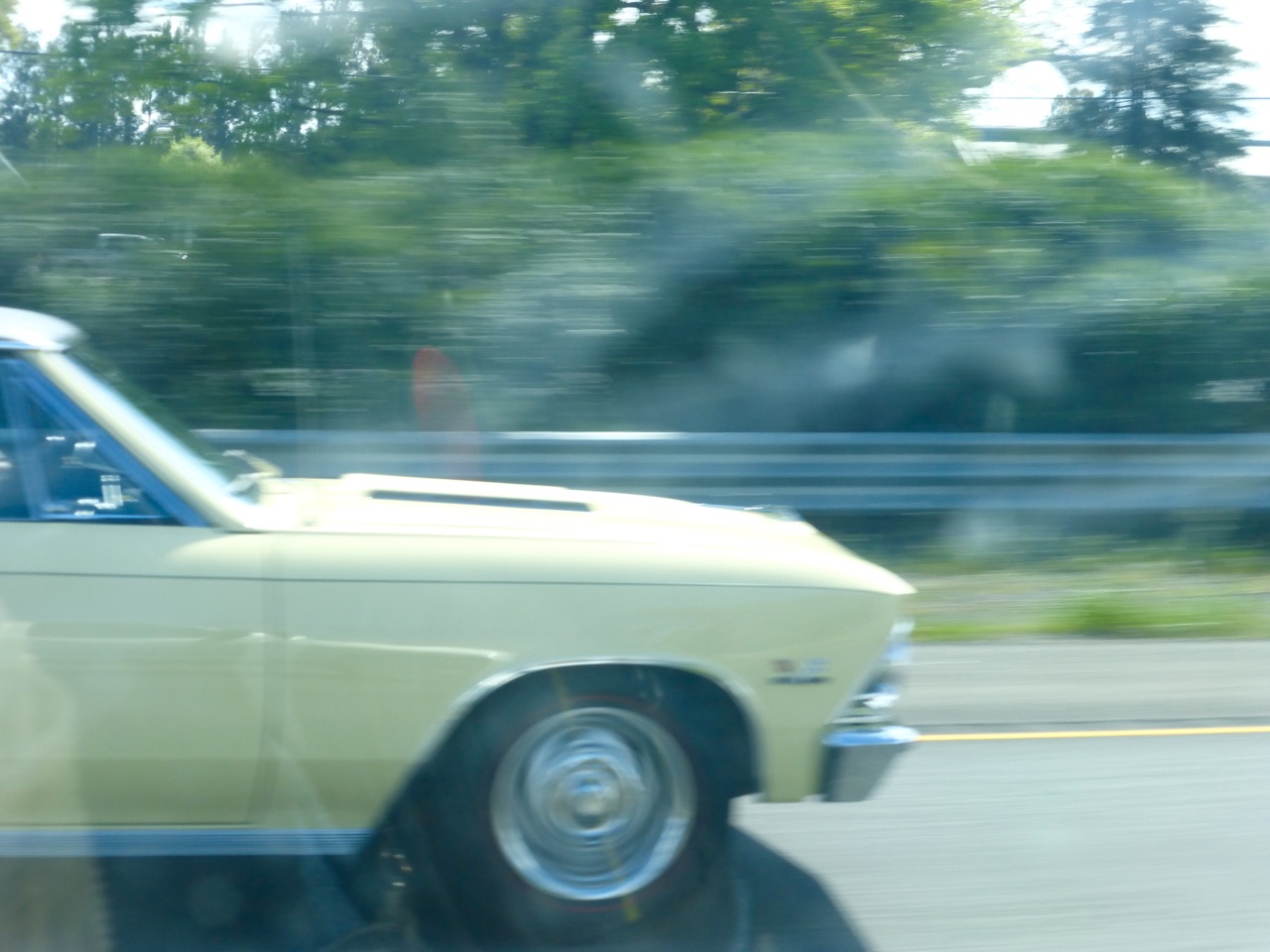 some inexplicably stupid traffic across the Valley,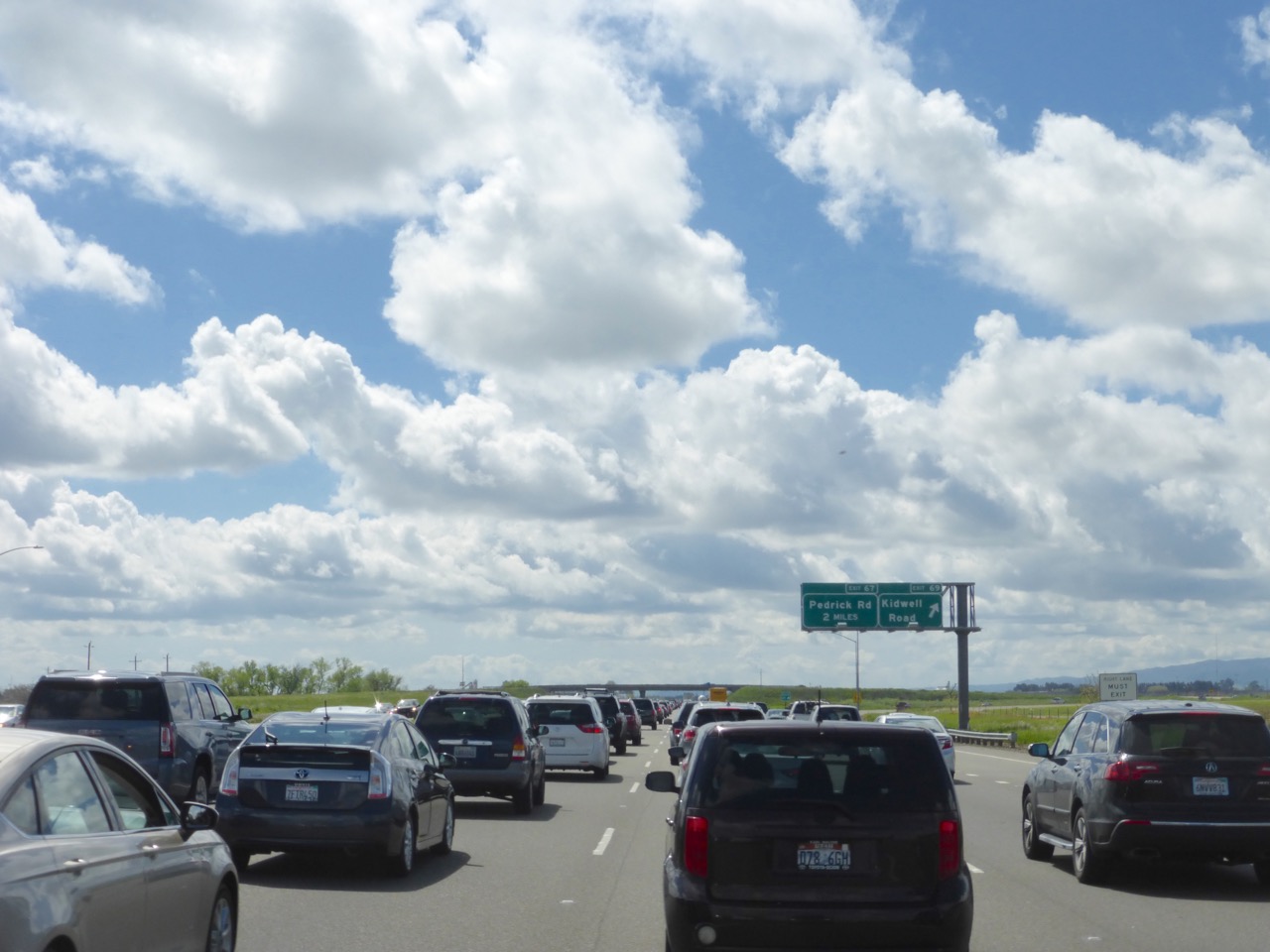 despite which we made Benicia with time to unload, begin laundry and Bicycle Before Collapse.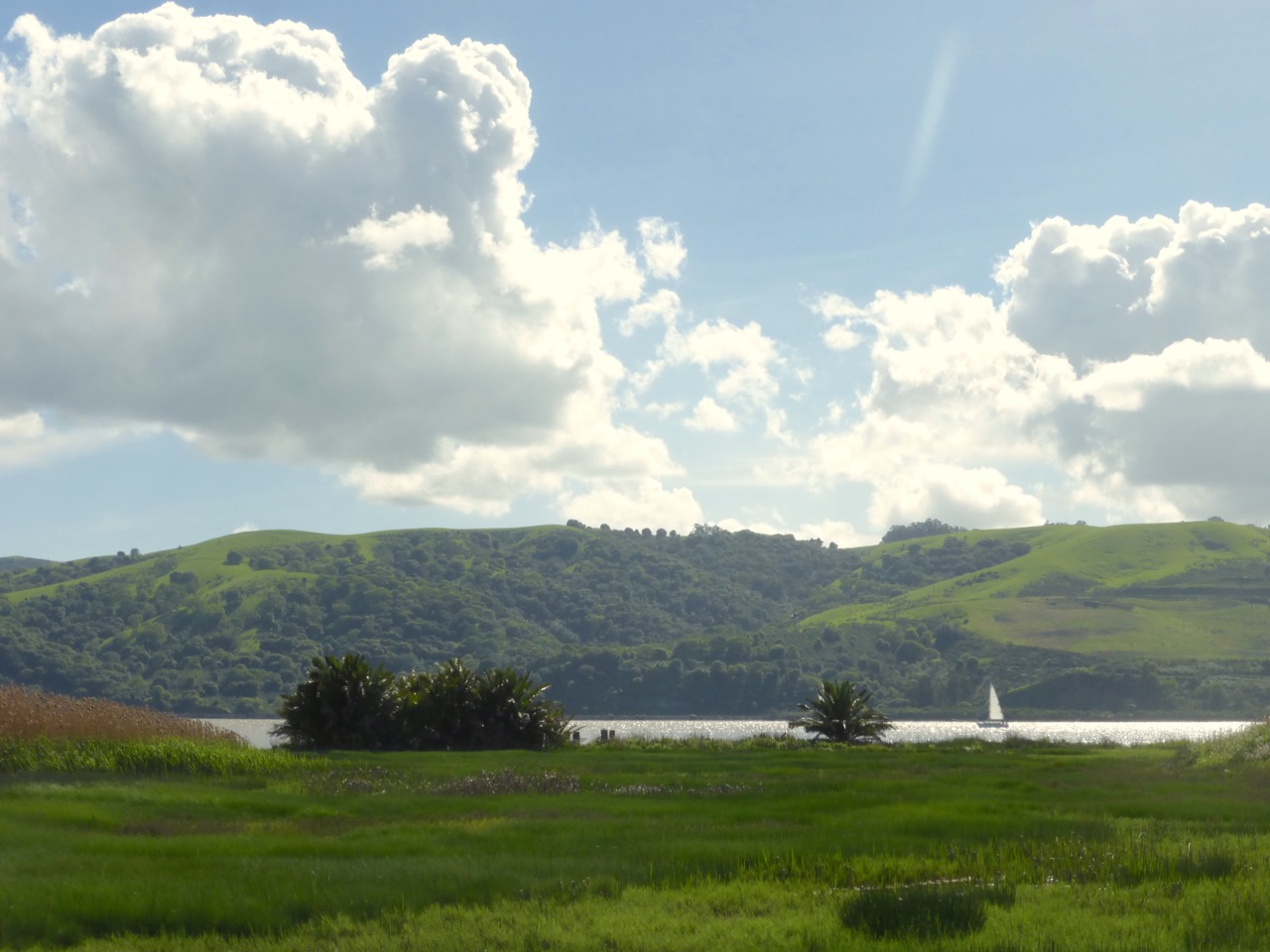 Next day away to Oakland soon after lunch then
on to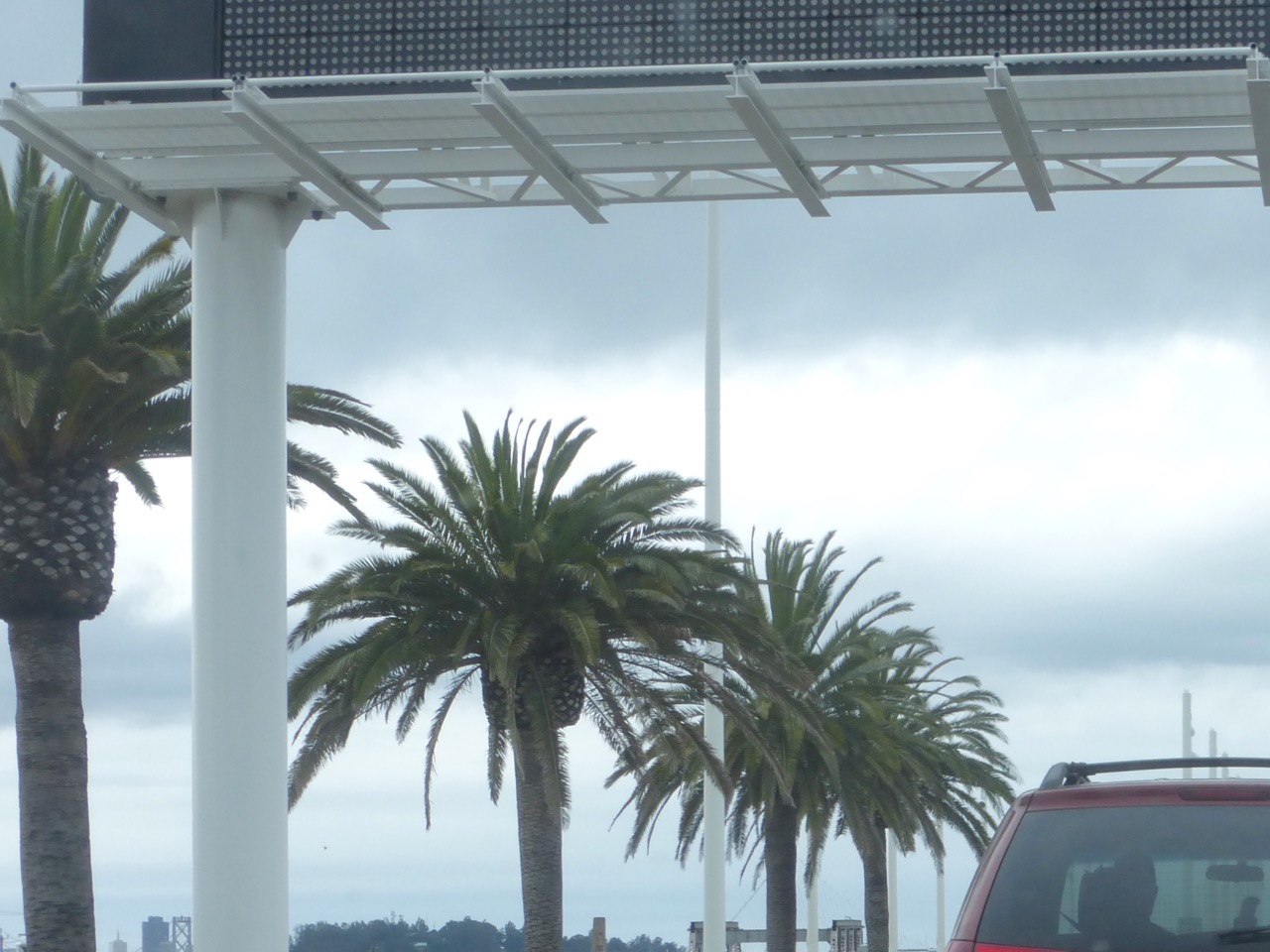 San Francisco
for an off-hours visit to Brian Gross Fine Art, Linda's "Aerious" exhibition, while
in other rooms, Roy DeForest [dog], Meridel Rubenstein [below]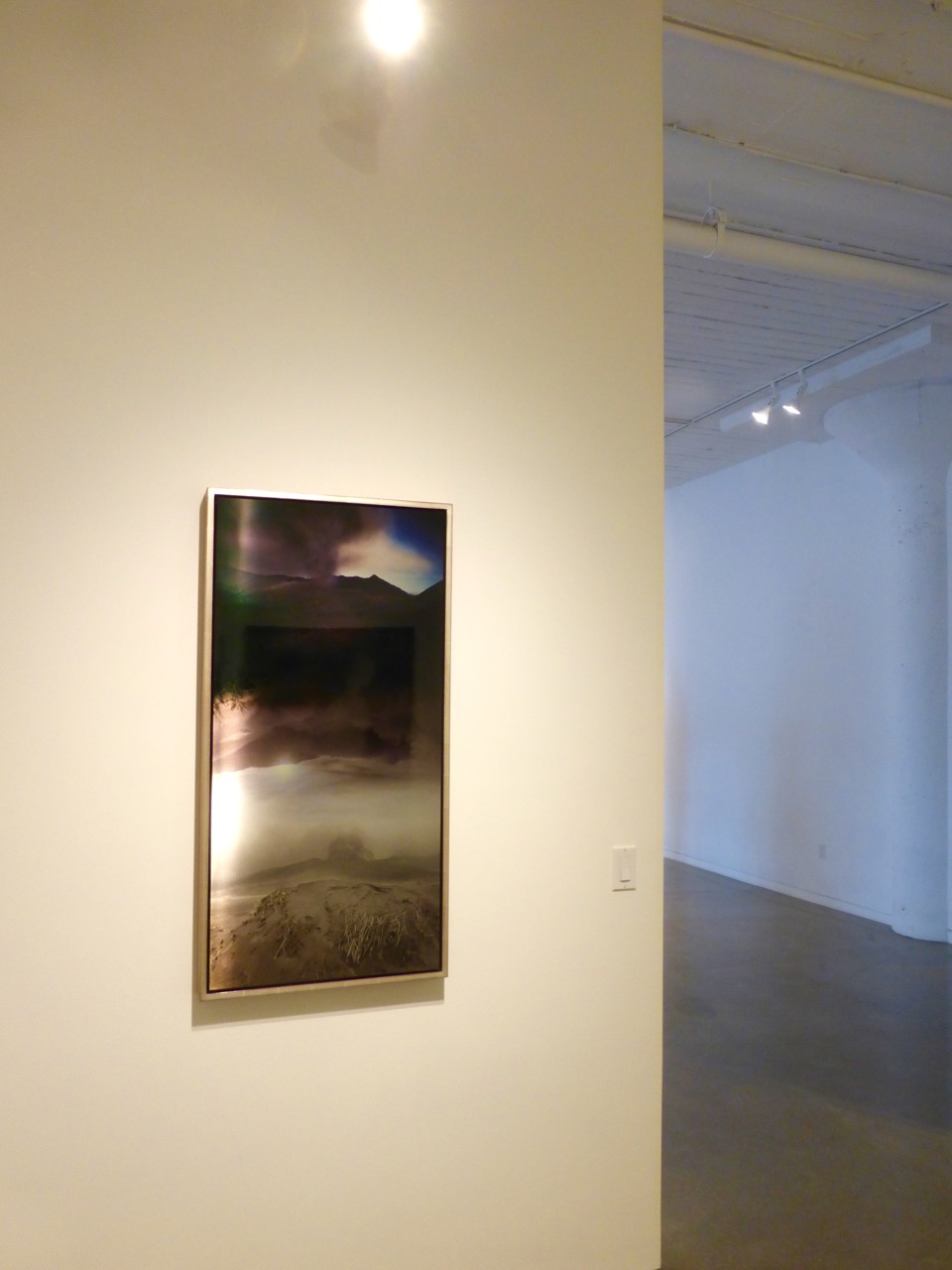 …and many Flemings in the front.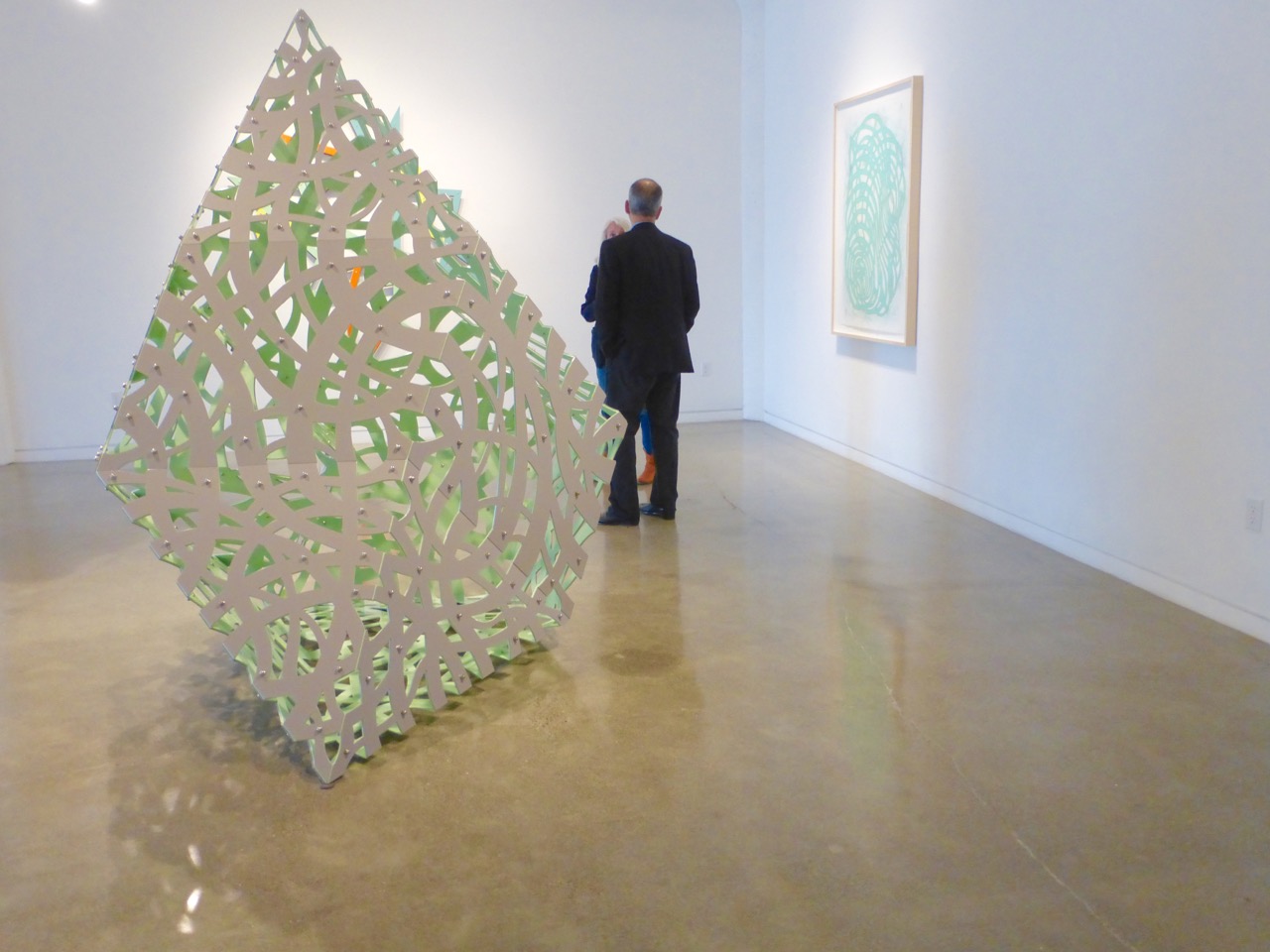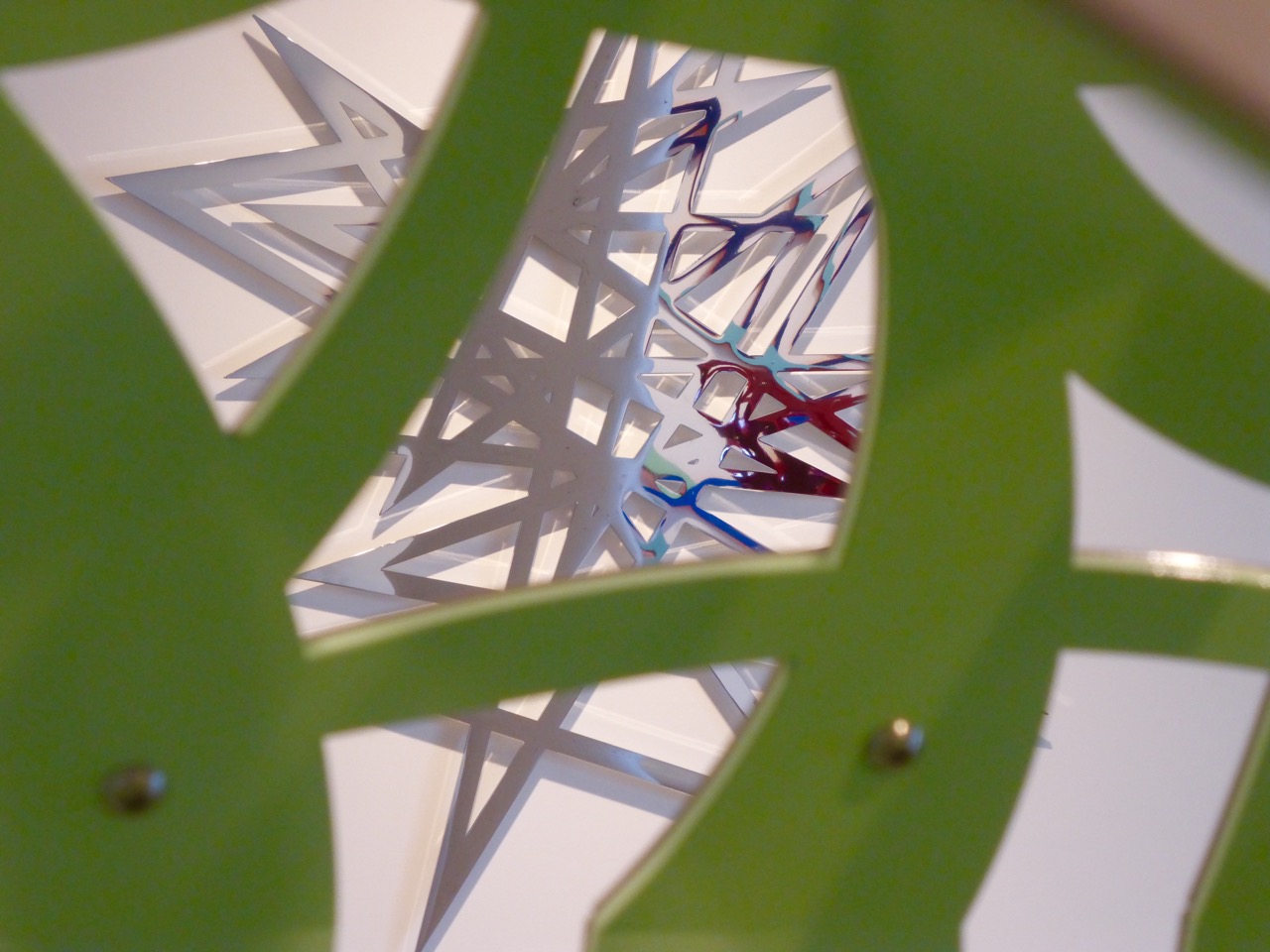 There we met up with a great group of out-of-town friends, curators and collectors, everyone immensely enthusiastic about Linda's show and many as well quite taken with Robert Hudson, a sculptor surprisingly heretofore unknown to several of them.  It was all terrific fun.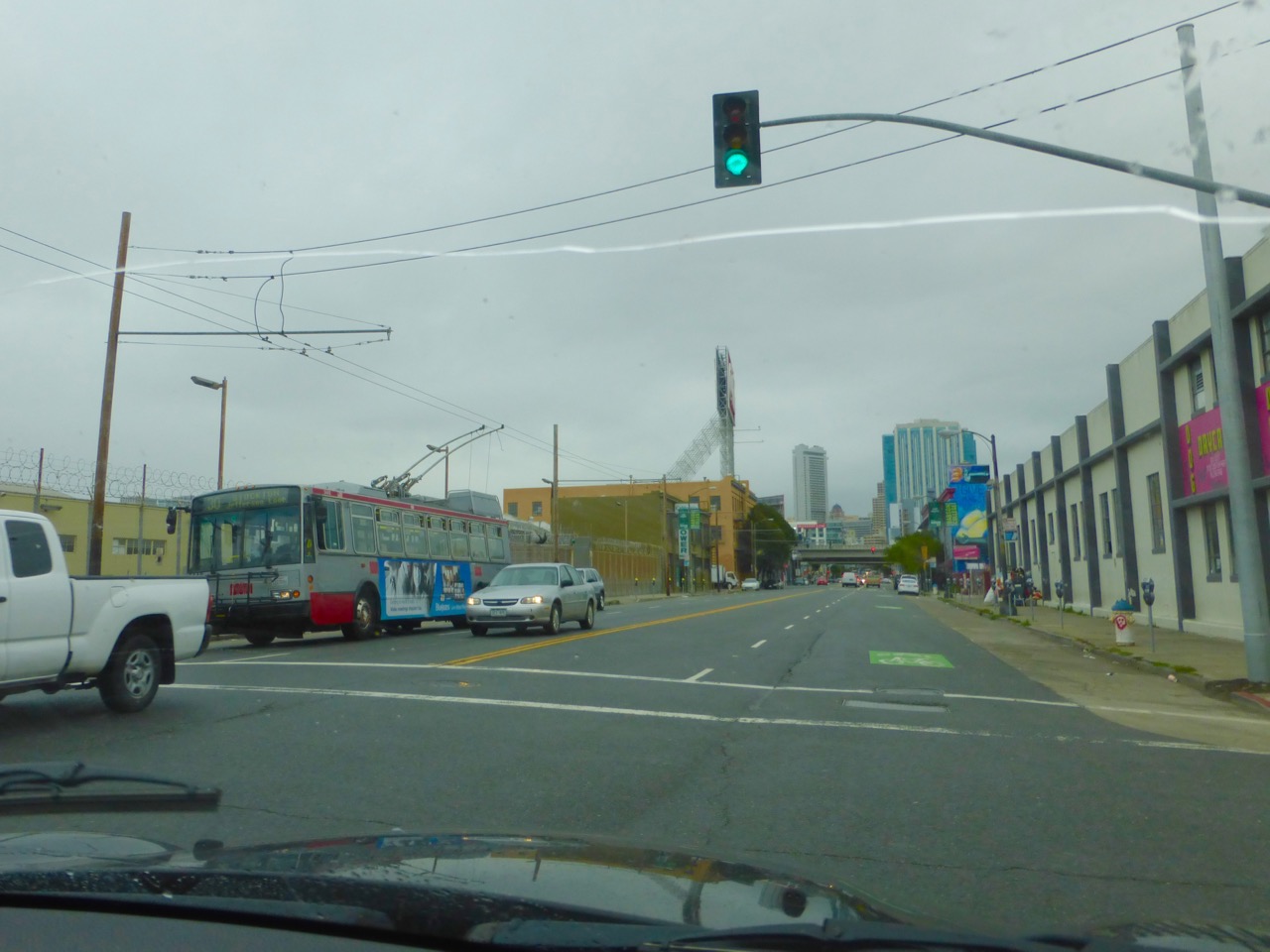 In spits of rain we made our way home, juvenated and exuberated, for take-out sushi [not shown].
Monday, Benicia-by-the Bay, hey…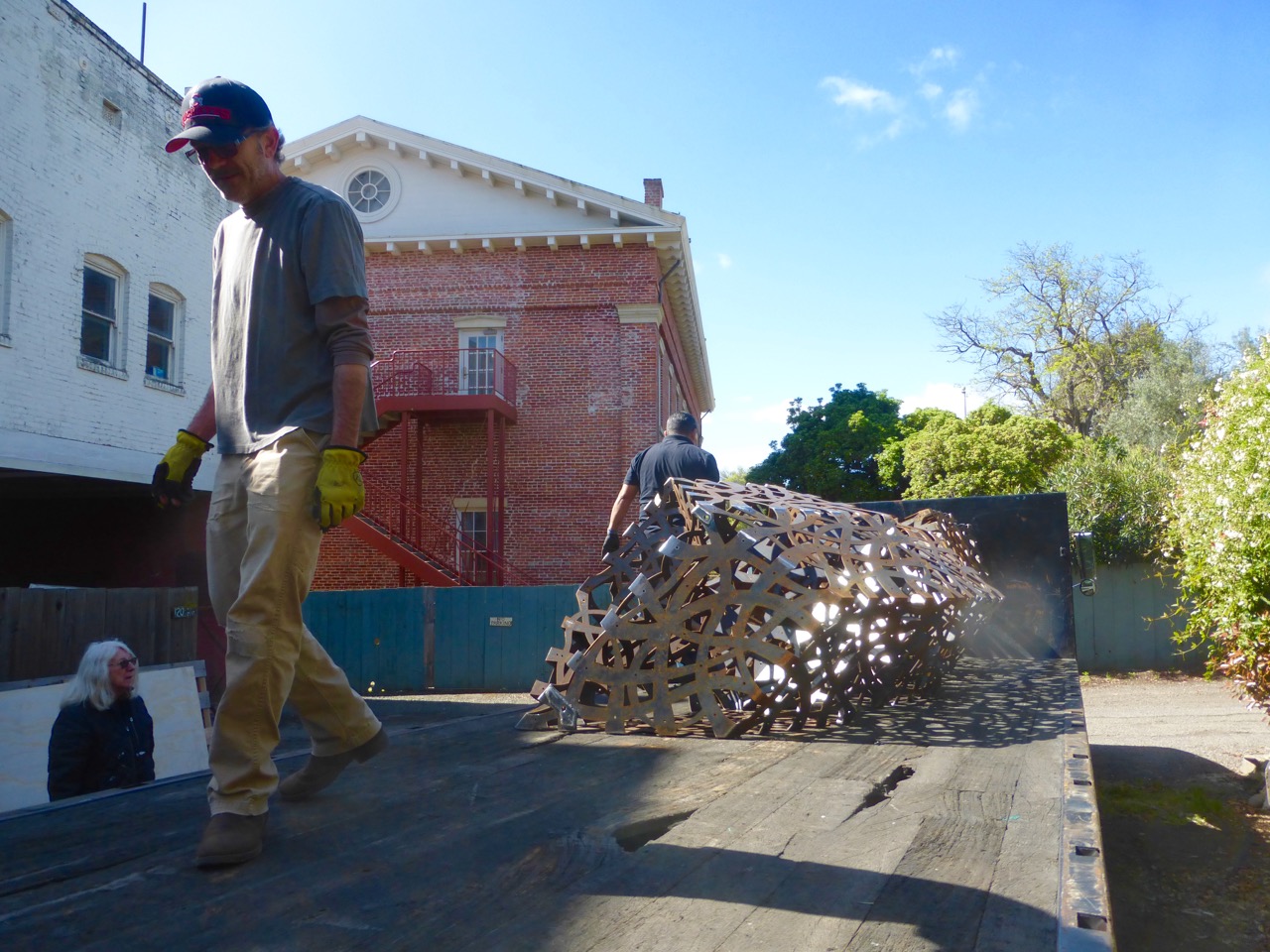 to be continued…out in California.
M