…or so they say, anyway.  The day after Dave left I woke late, hungover from finishing "Vineland" the night before…Brock! Frenesi! Blood! Zoyd! Vato! etc.; a panoply of names worthy of the Trumpocalypse, which lay a quarter century in the future at the time of its publication.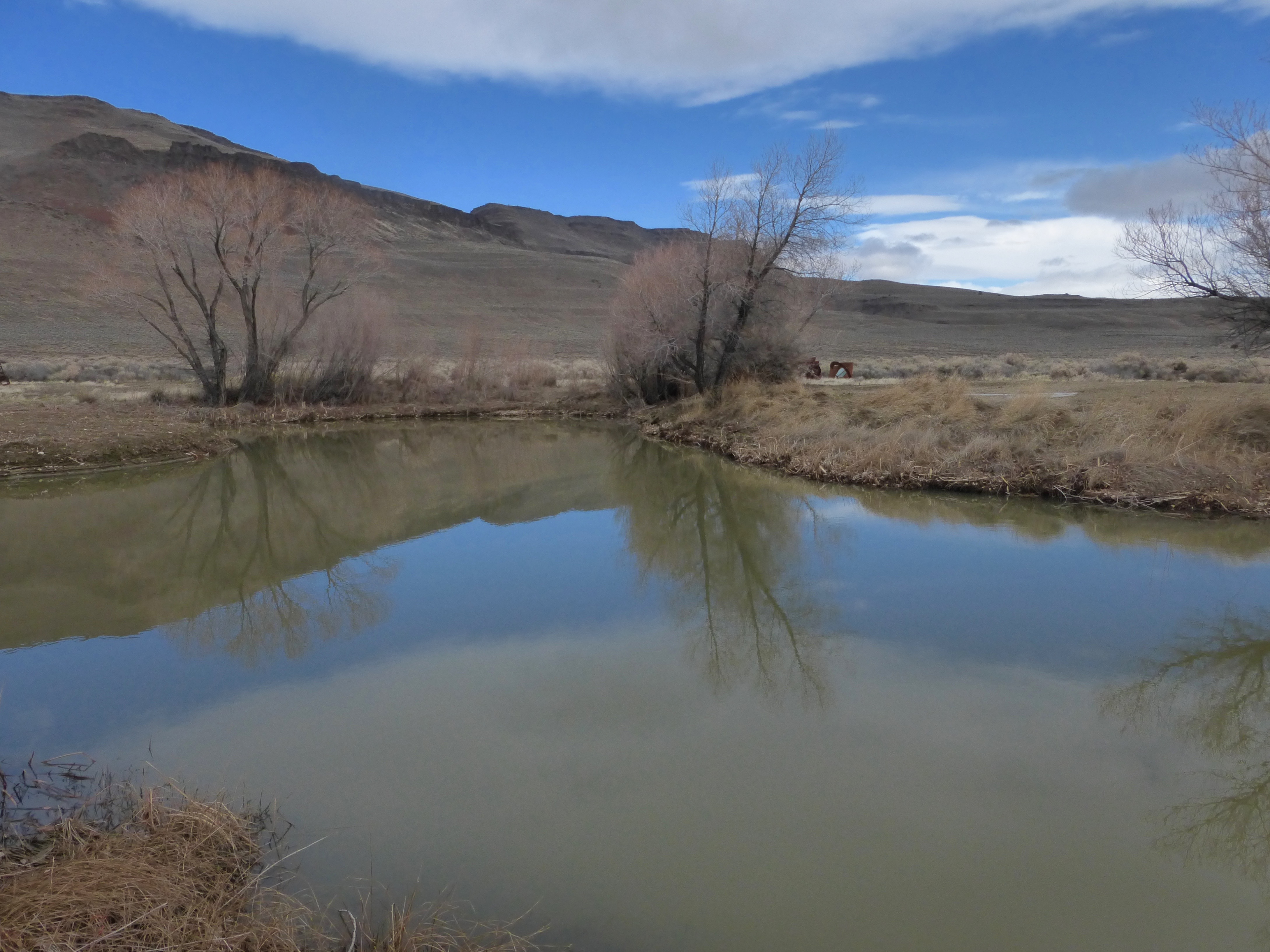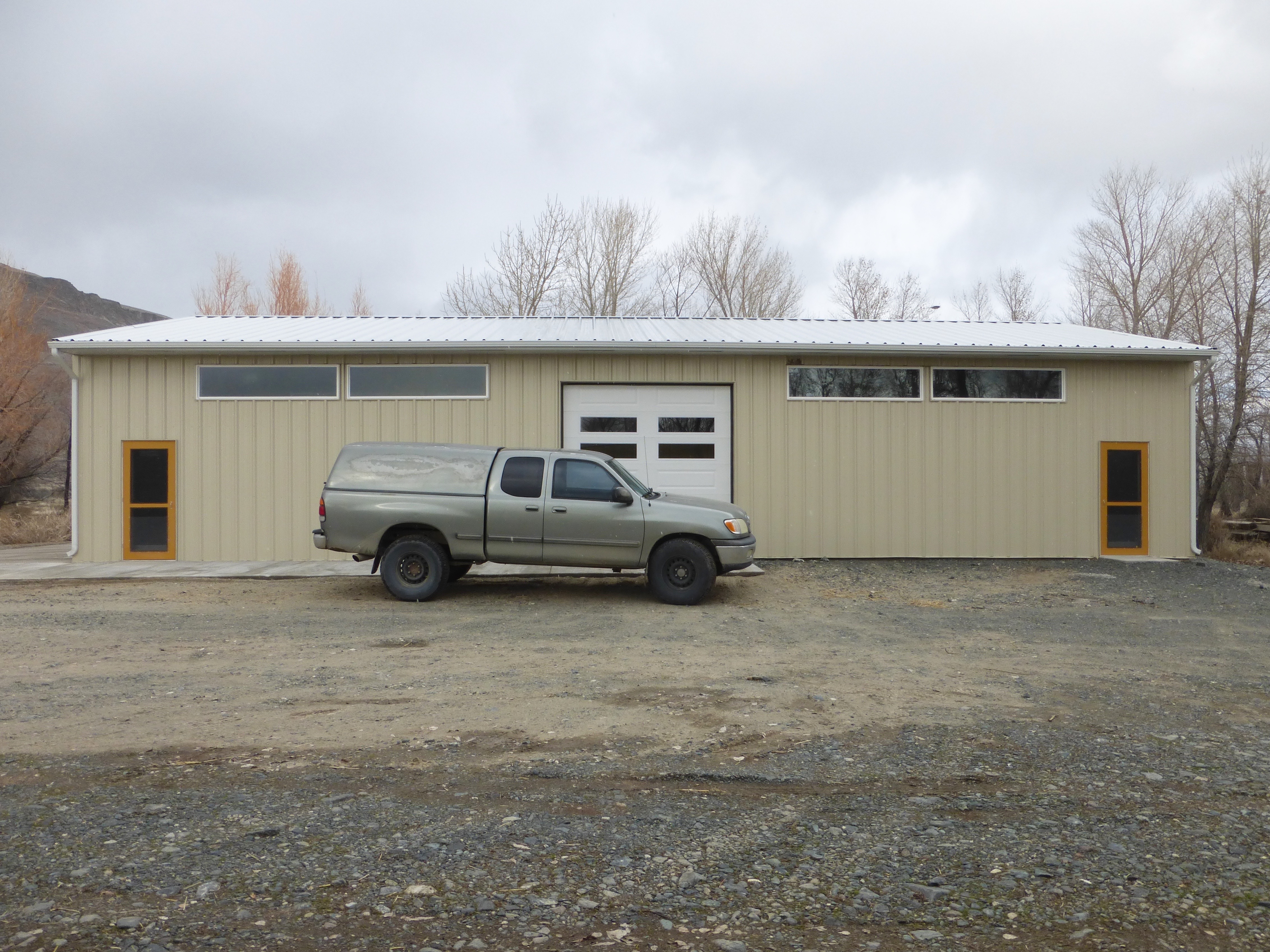 Snow squalls, snowy squalor, momentarily blew through in pieces
on an otherwise peaceful afternoon.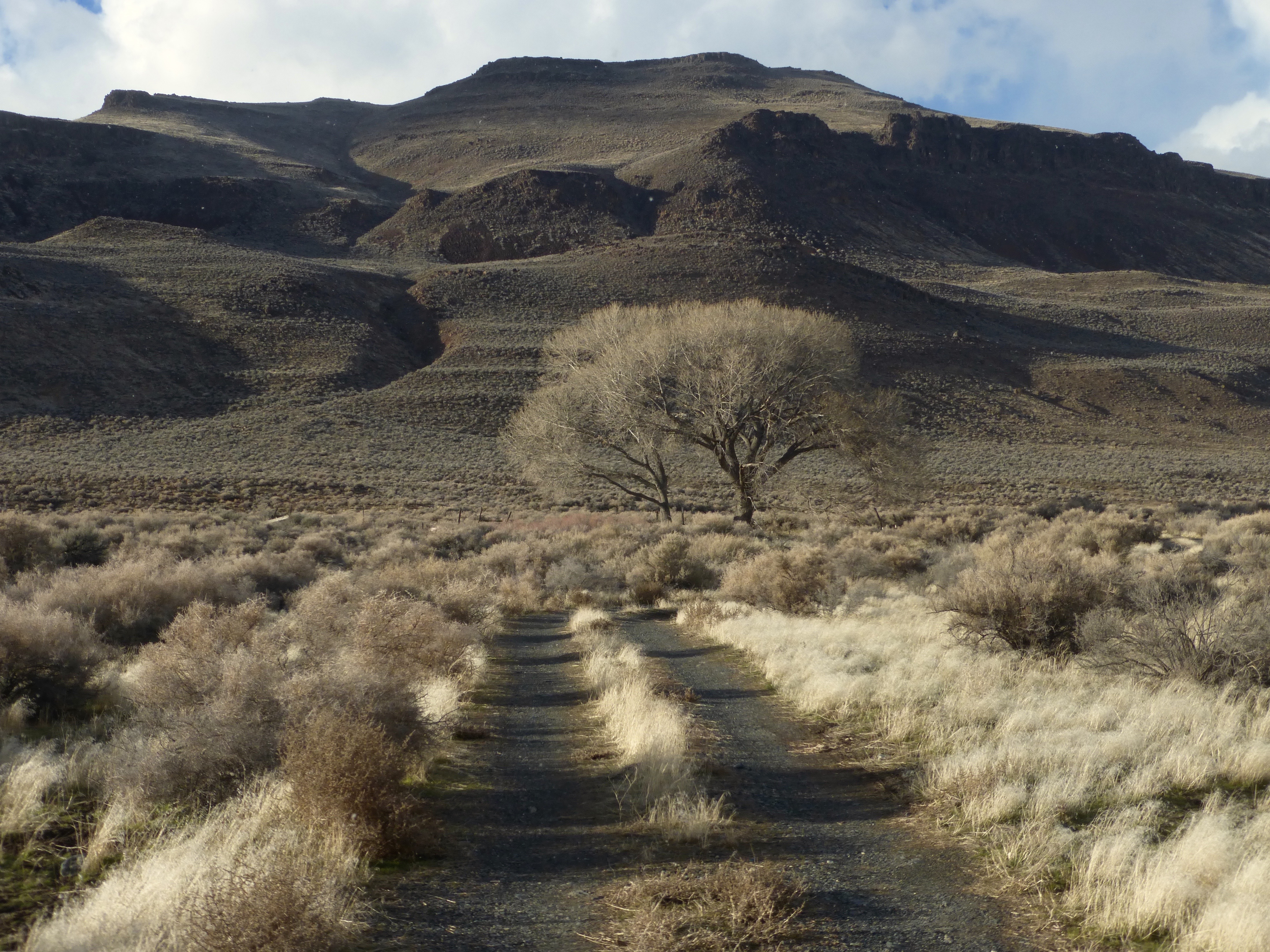 I fixed the gate, checked the road…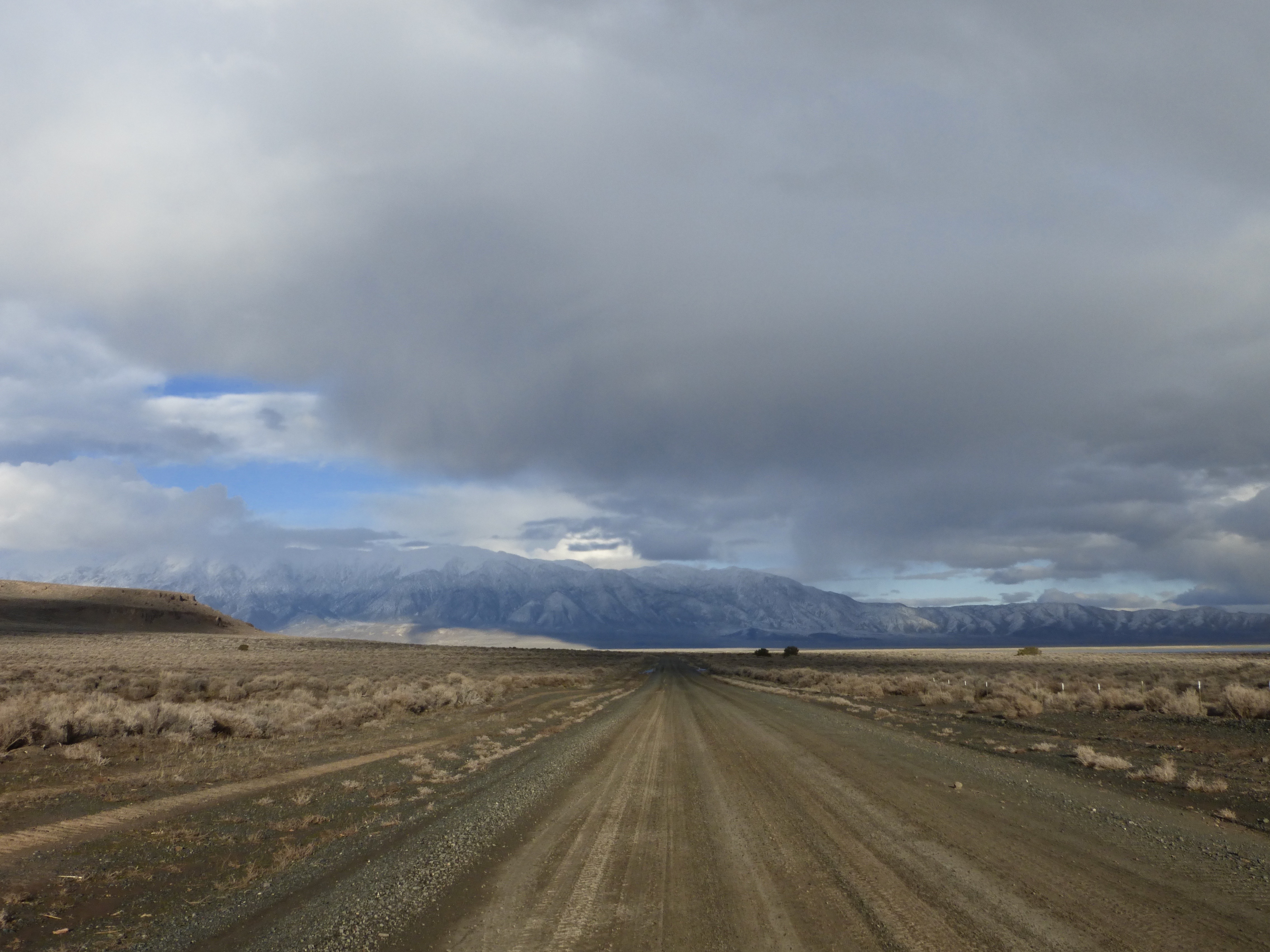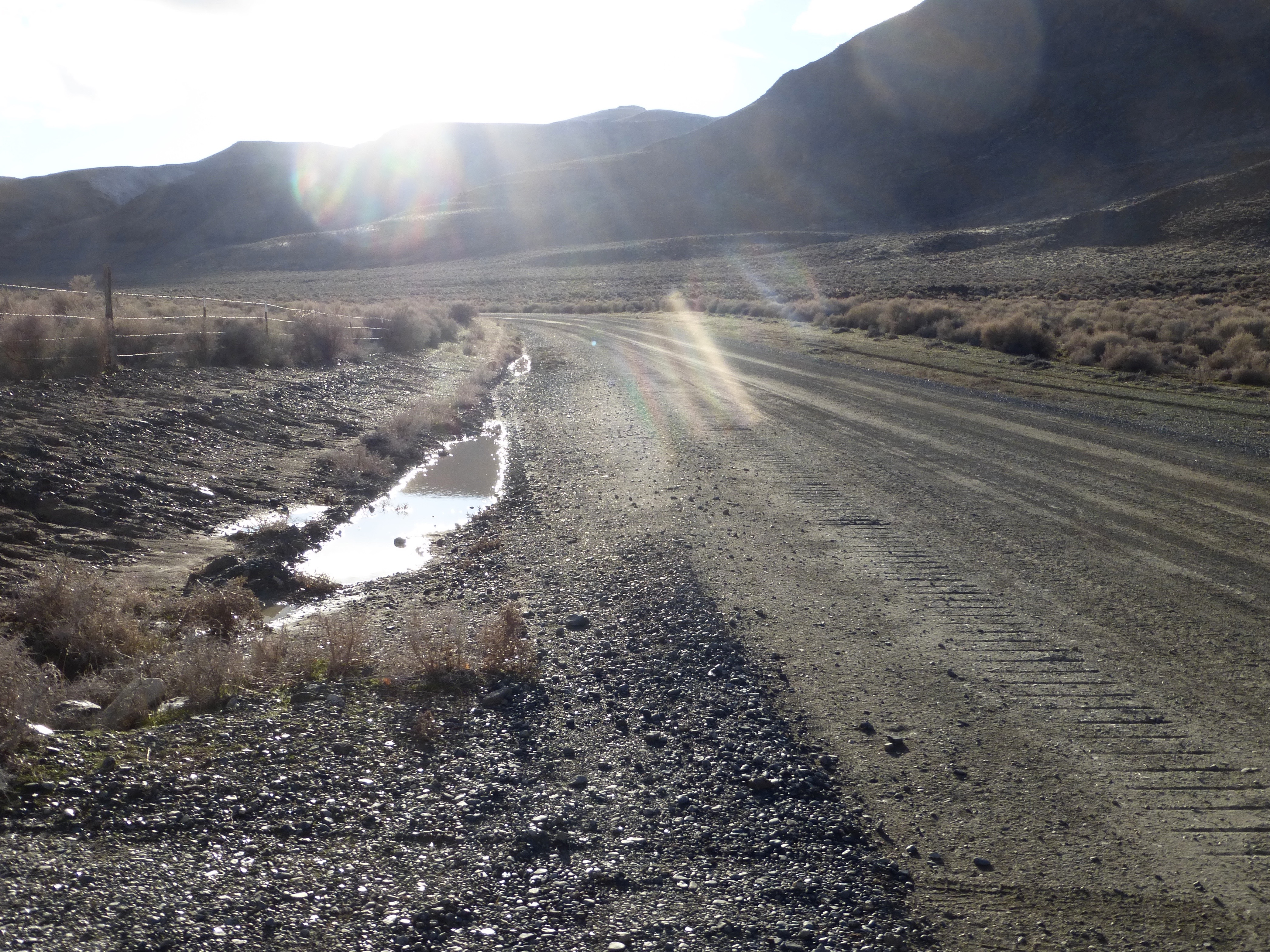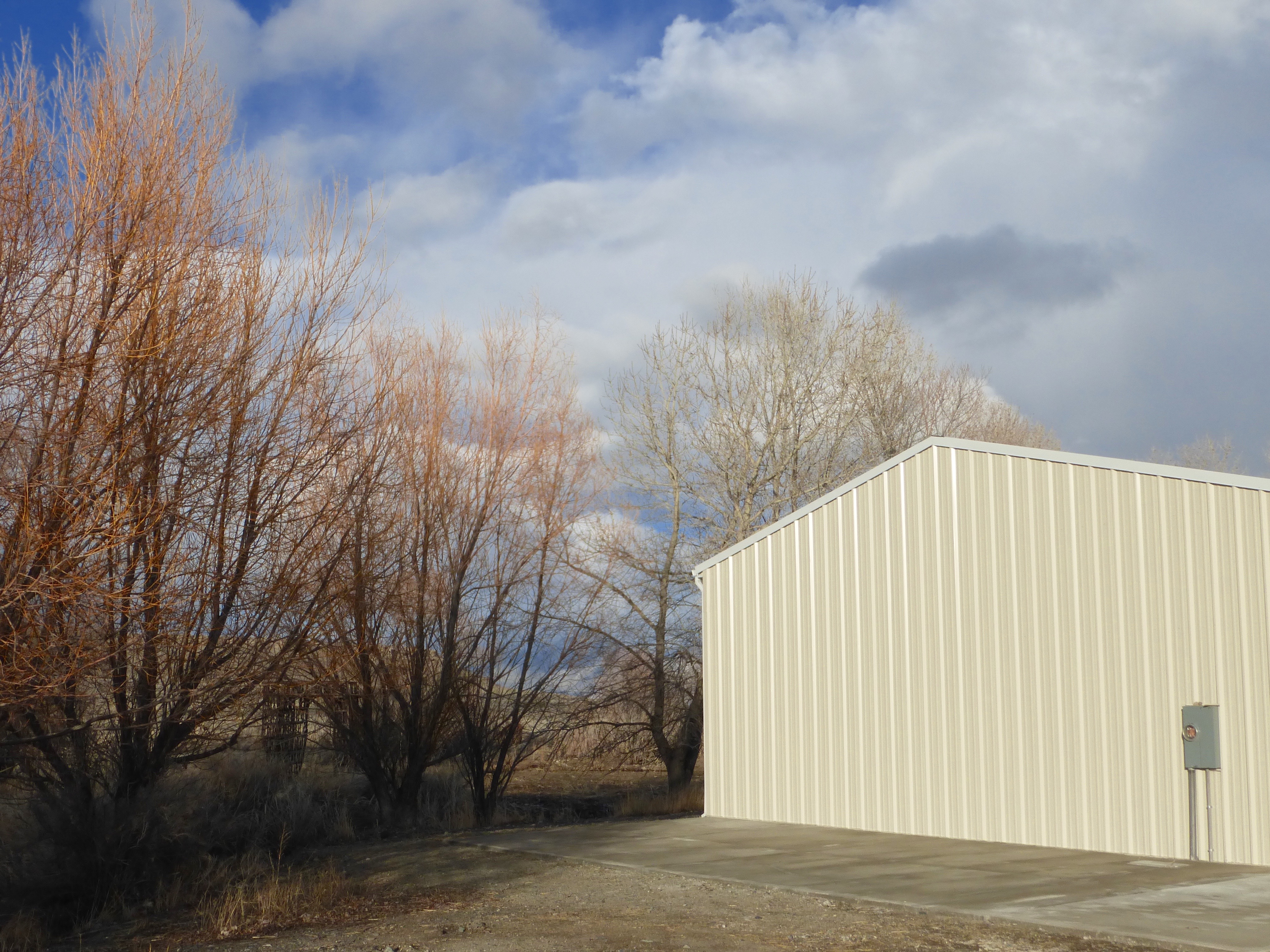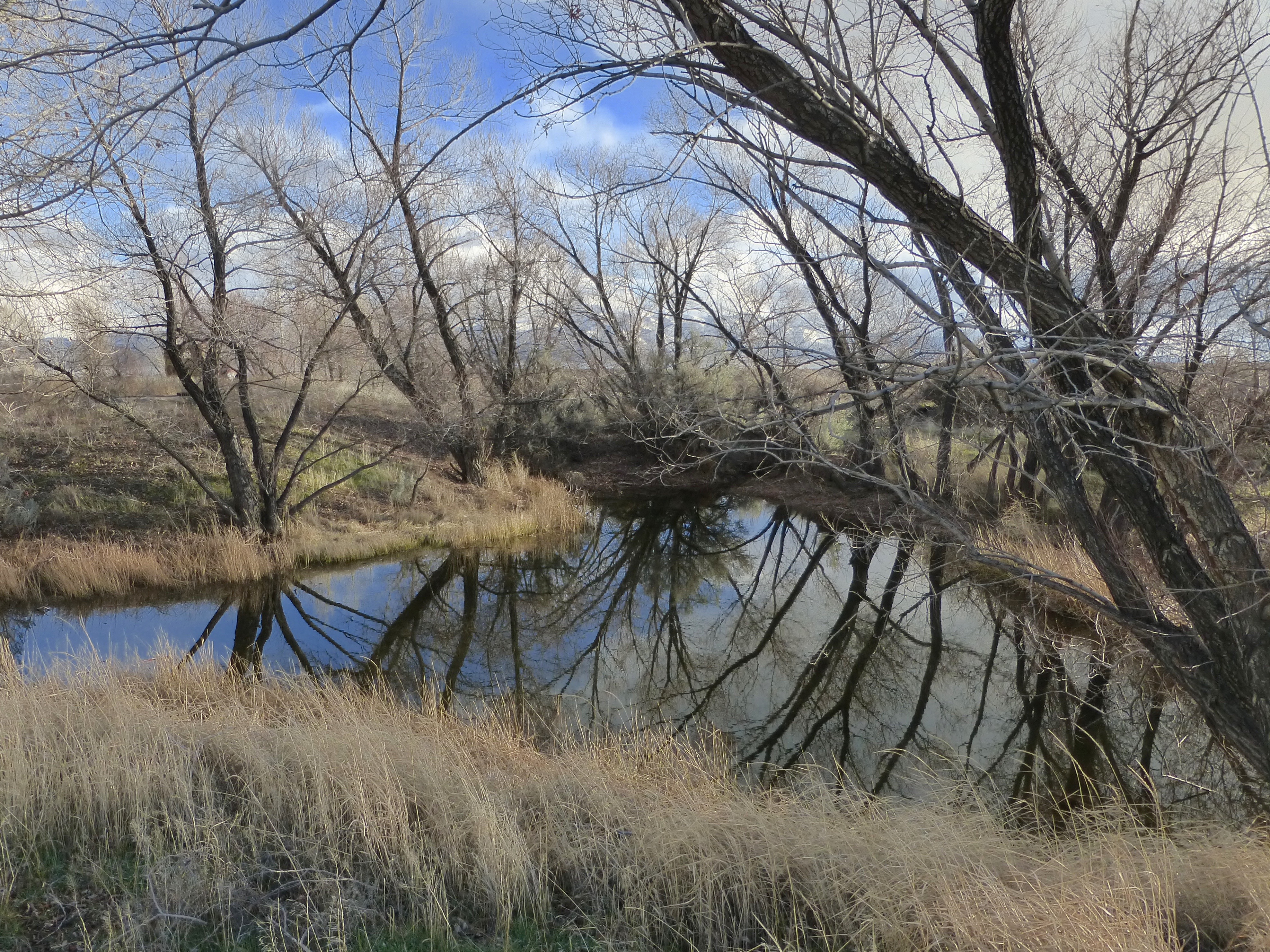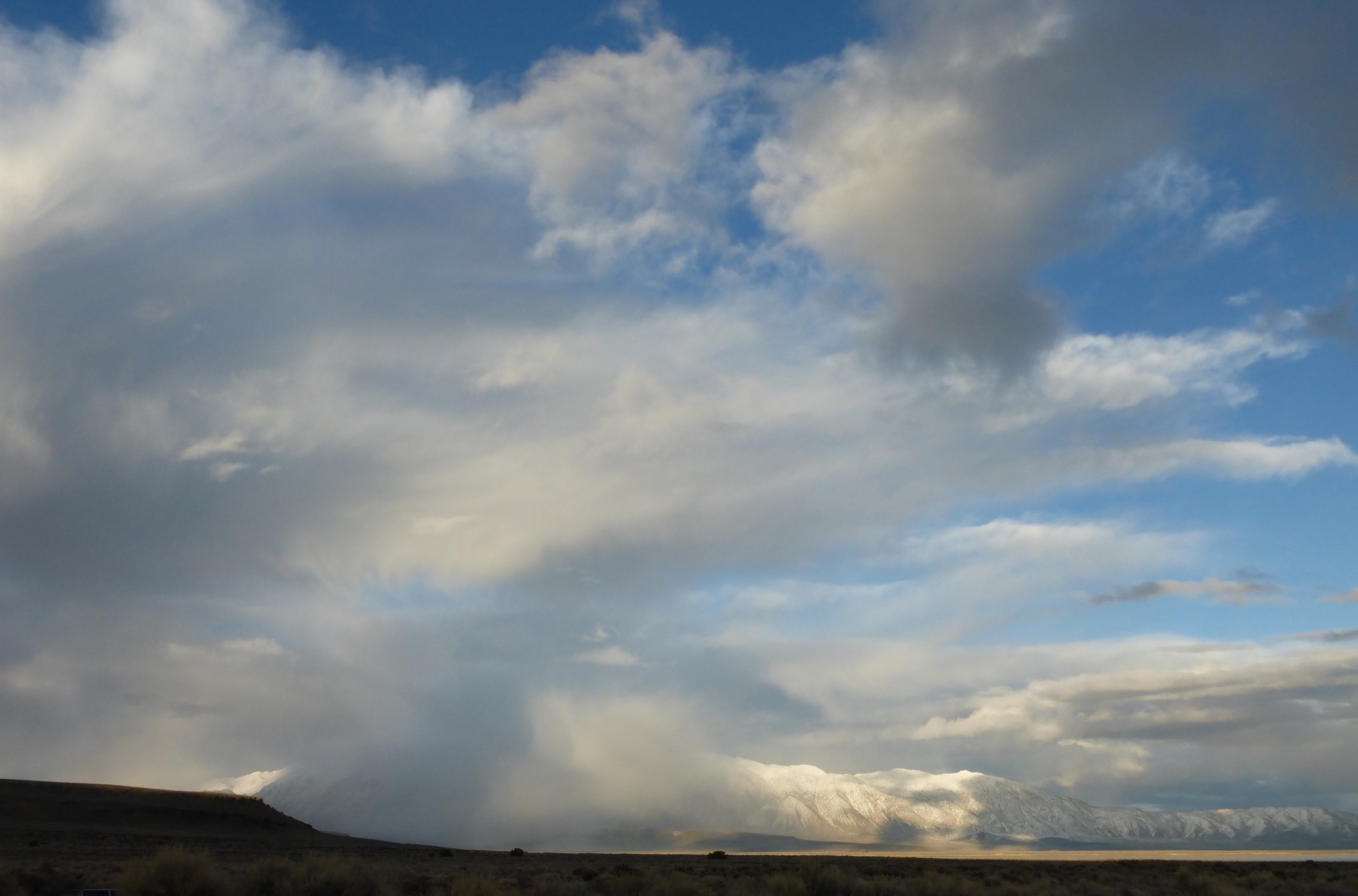 and let the day fade away
all on its own; a day begun late…the next one not so much so.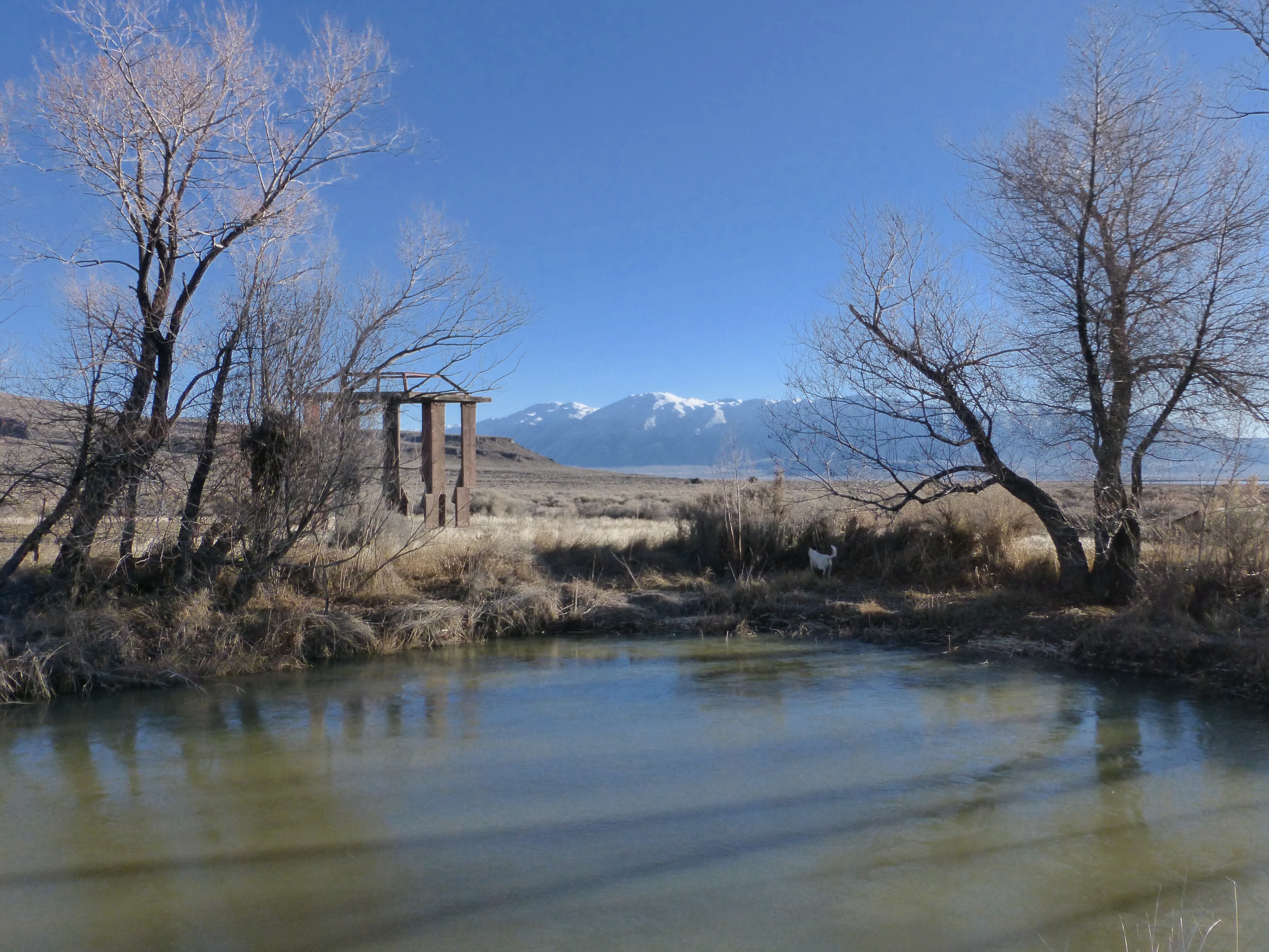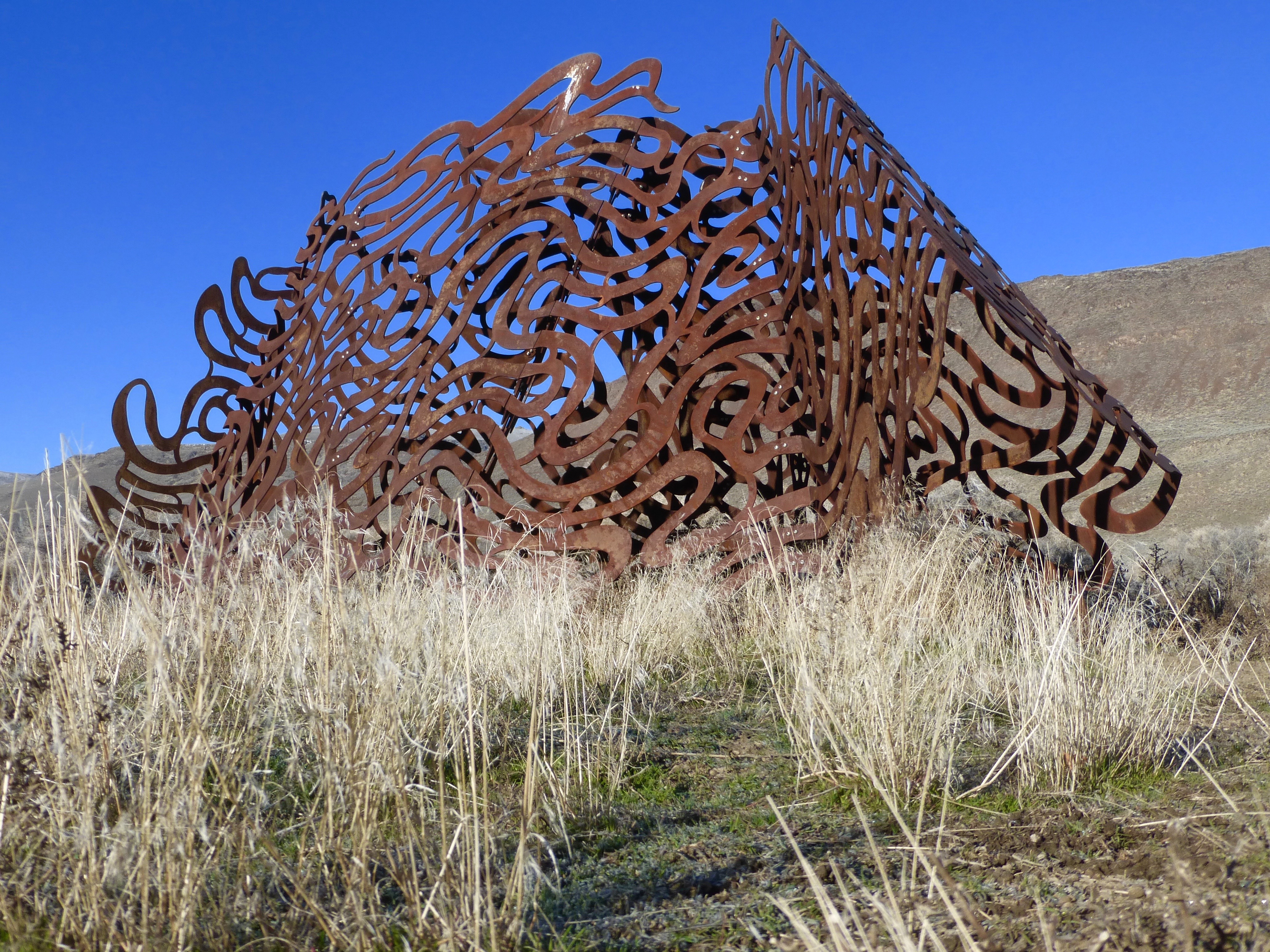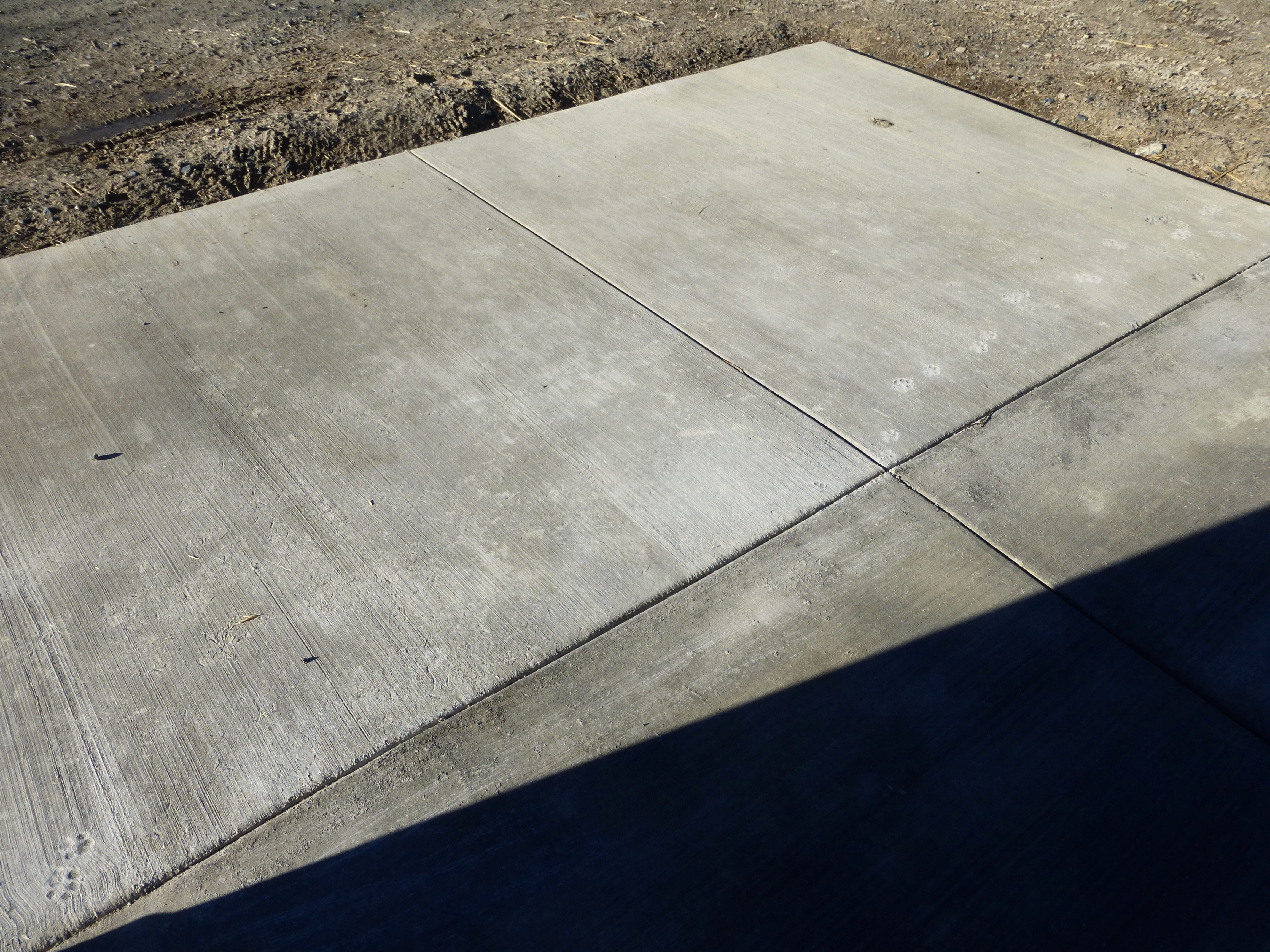 Shiny and bright, bentonite;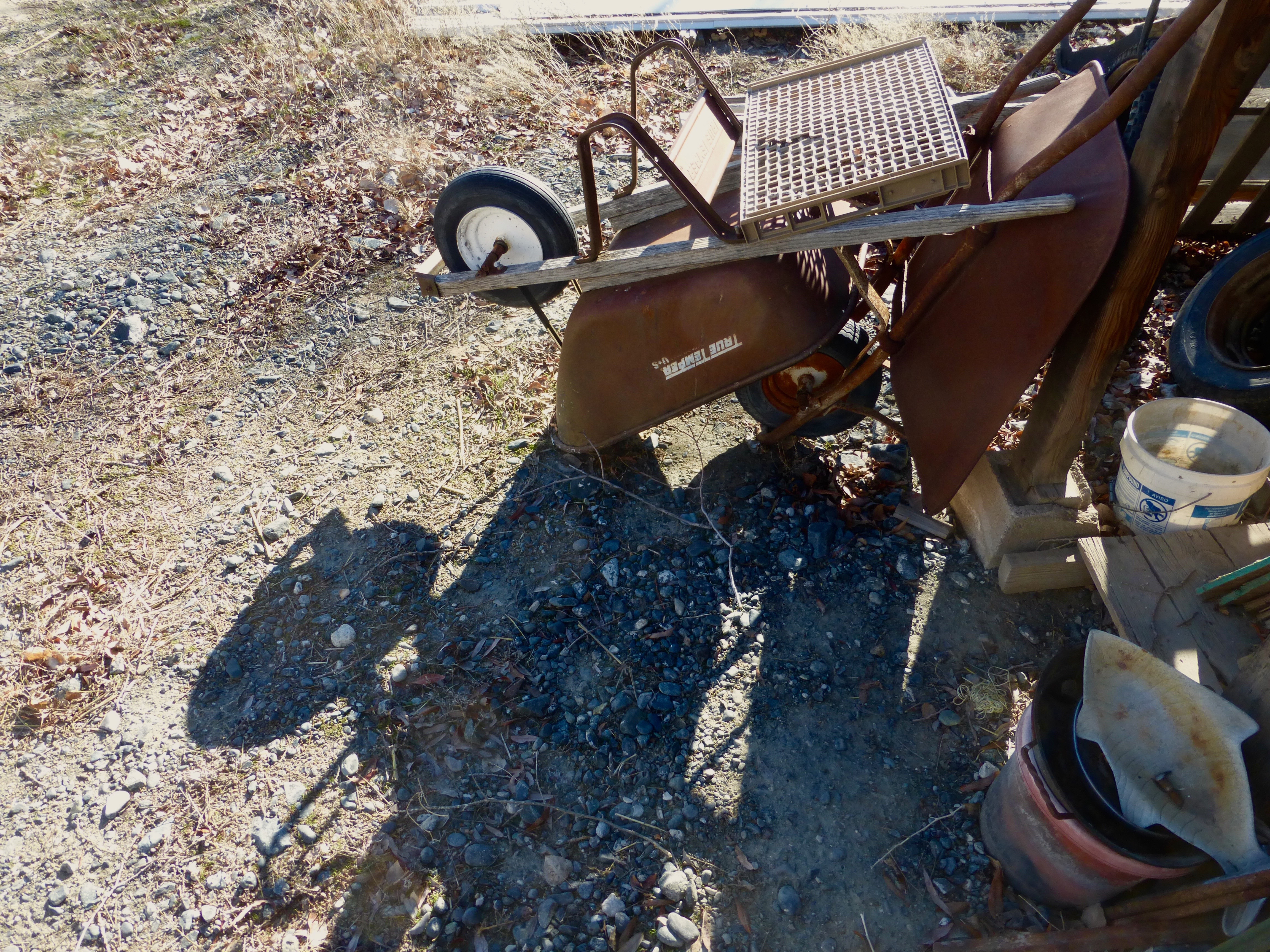 an intense two hours mixing and spreading driller's mud into the emptied leaking pond then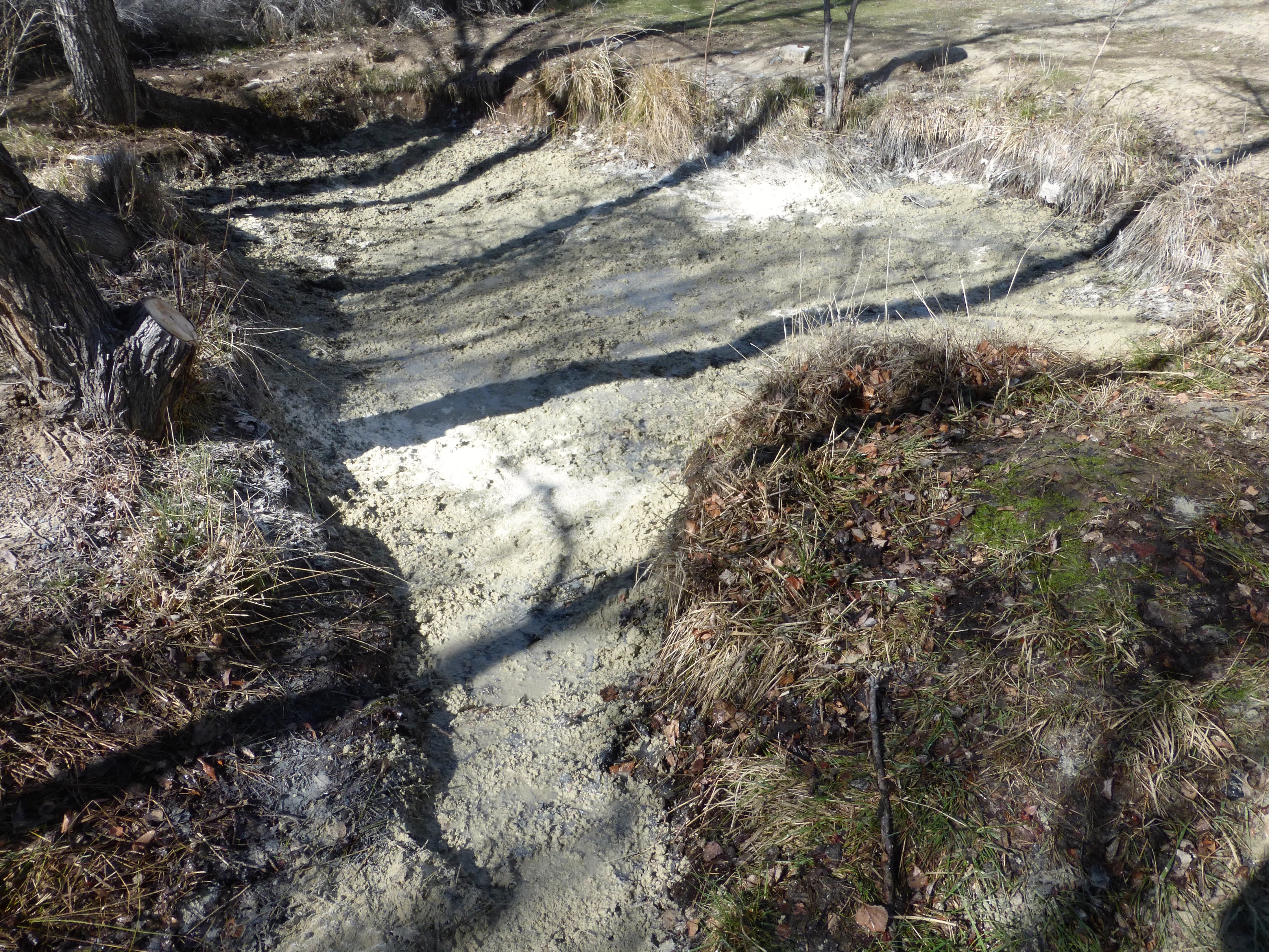 during lunch the unmistakable clatter of a WWll aircraft engine, pistons up from the south, circled twice, and back. What it was I dunno, single seat fighter maybe,
and afterwards the weather rather worsened…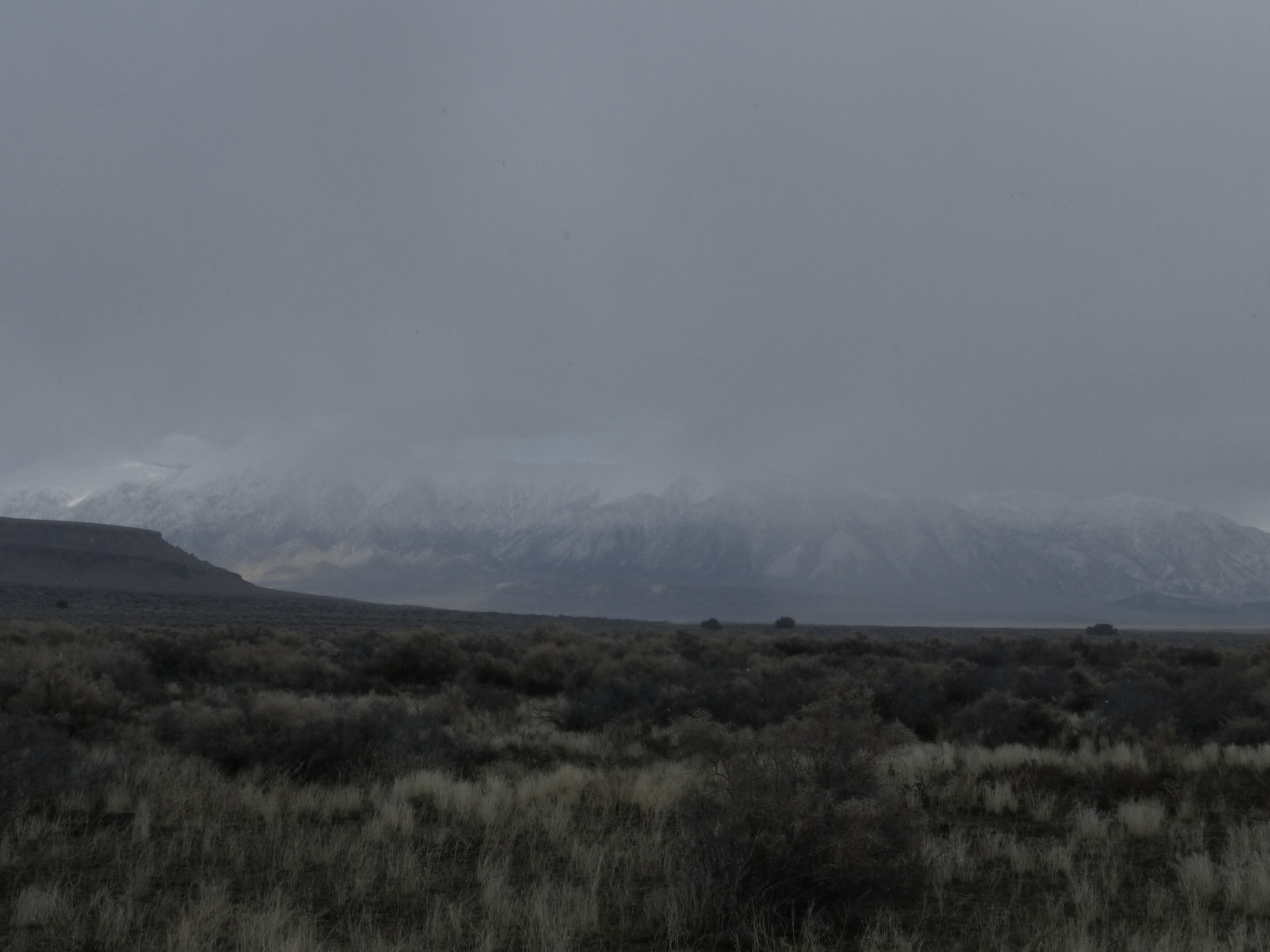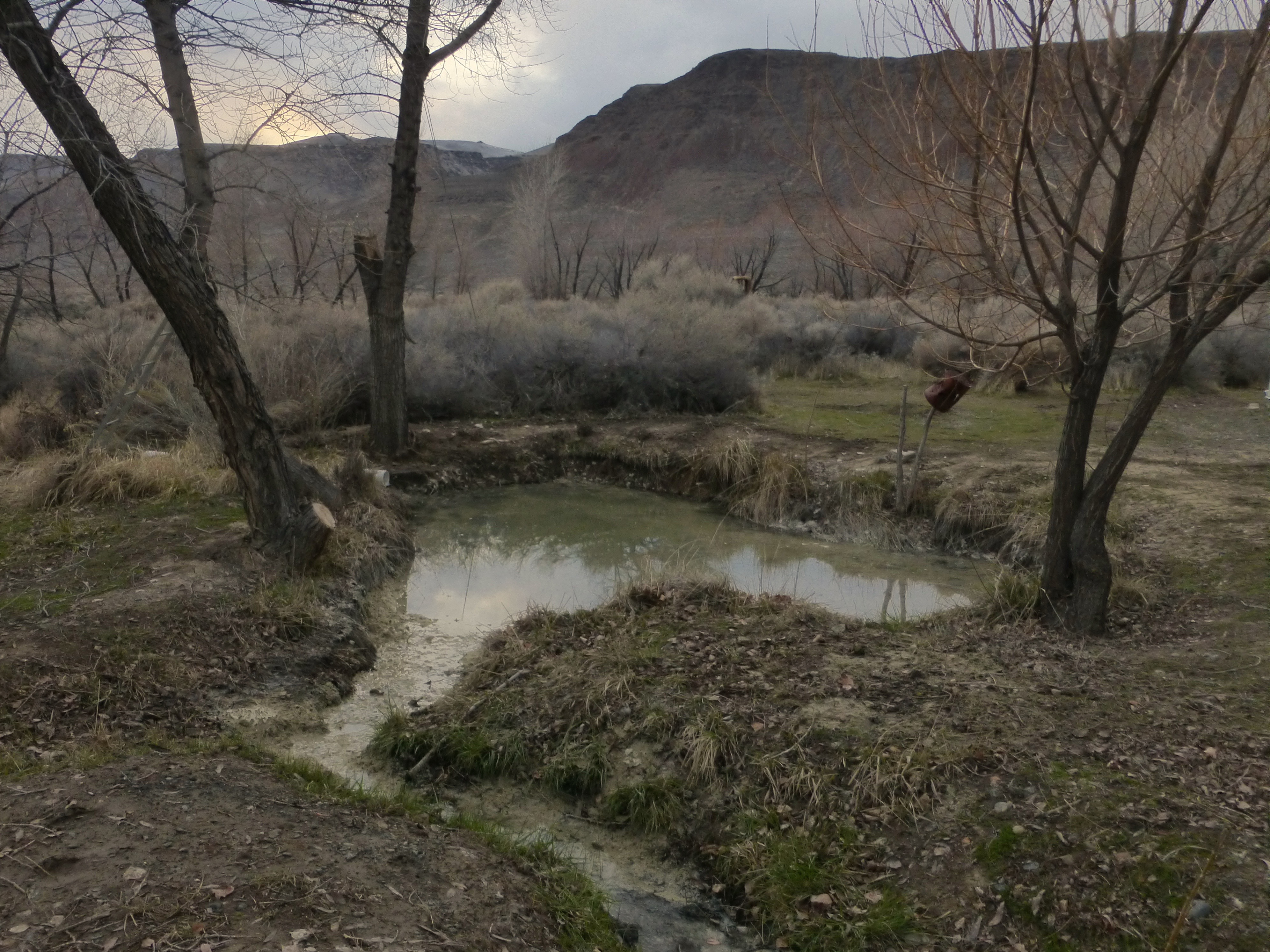 …to end where it began, but different.  Different by night as well, watching "Icon Eye" but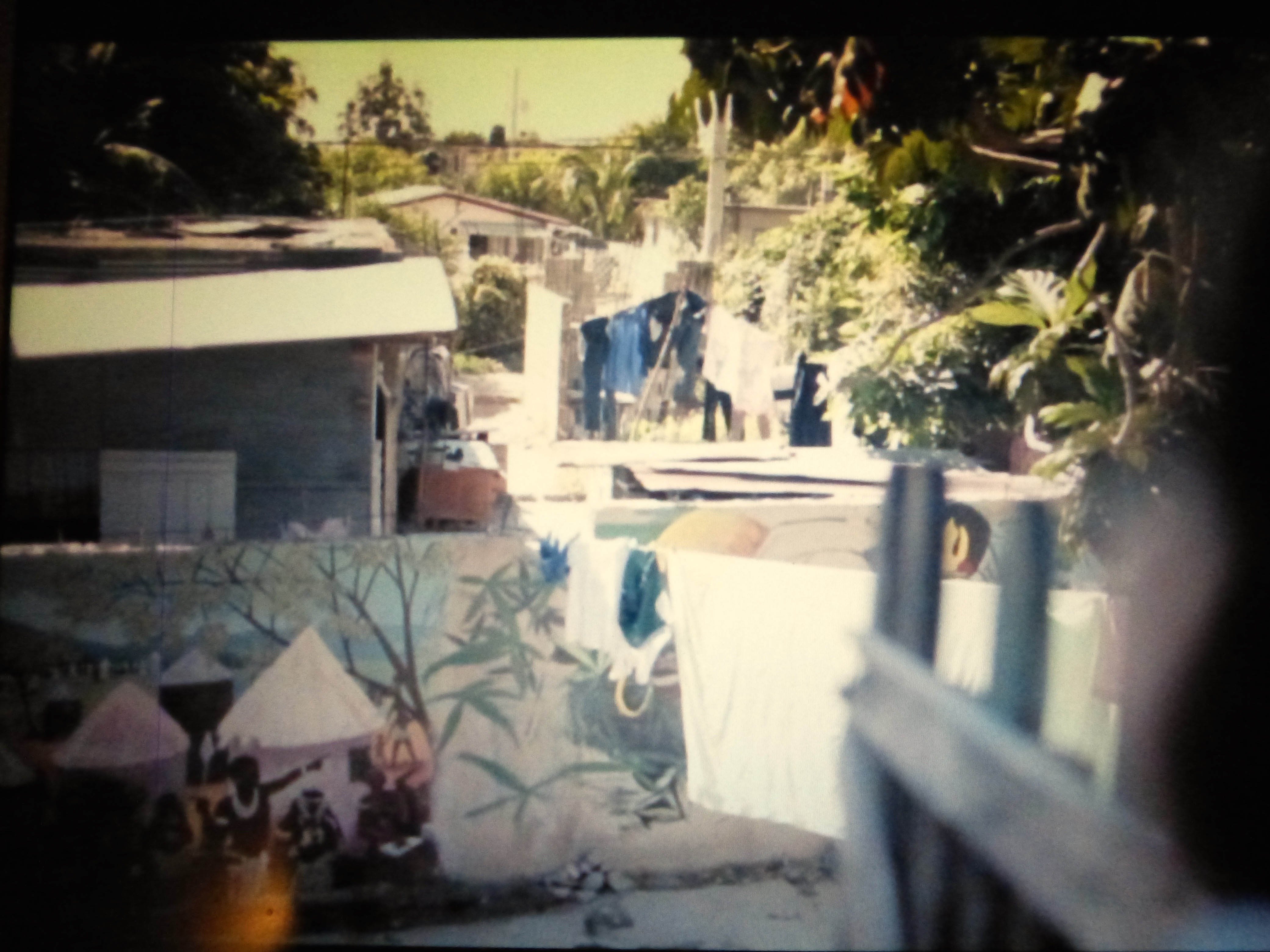 snow flurries left a nice base for seed-sowing; creeping wild rye, great basin wild rye…the sodar streamside sown two days previous…
Seeds melted to ground with the snow by afternoon,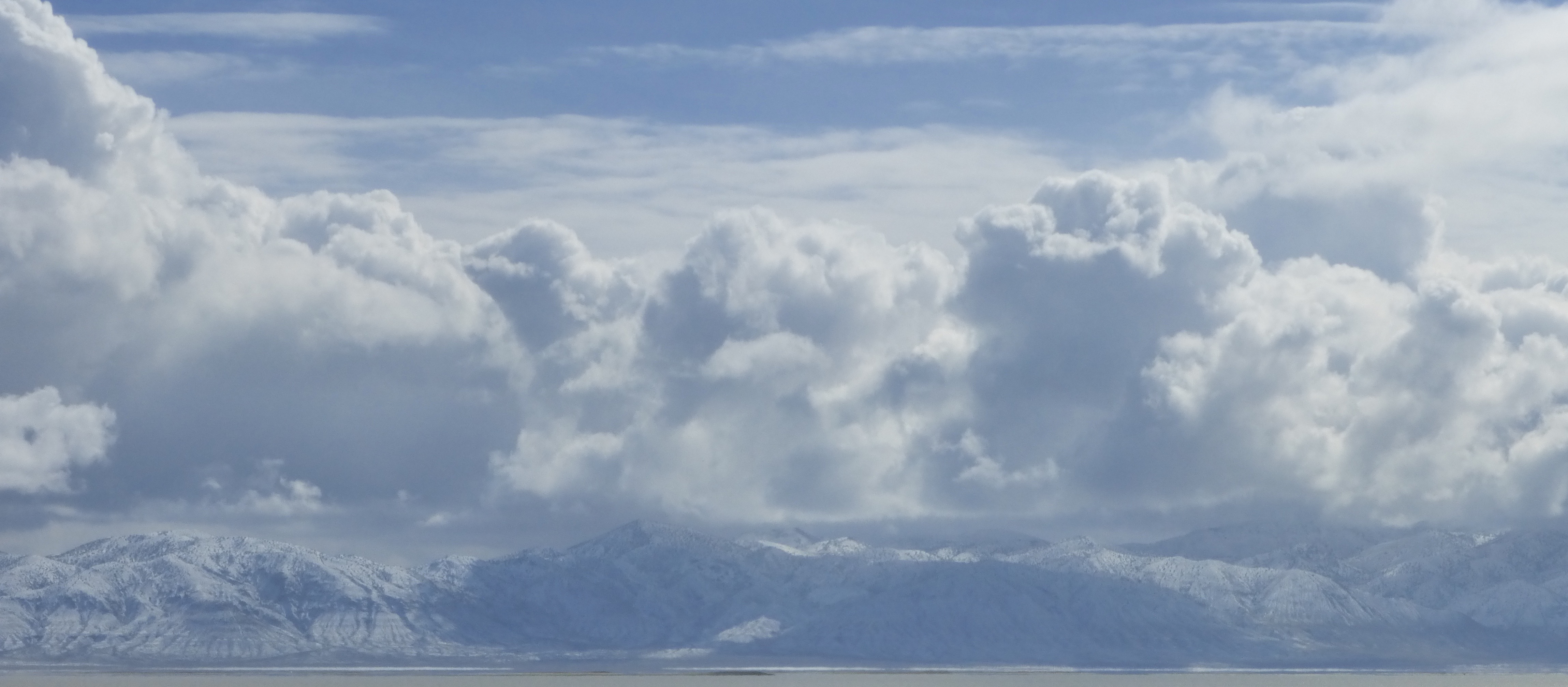 which turned dark, but no precip to speak of, though plenty threat of it…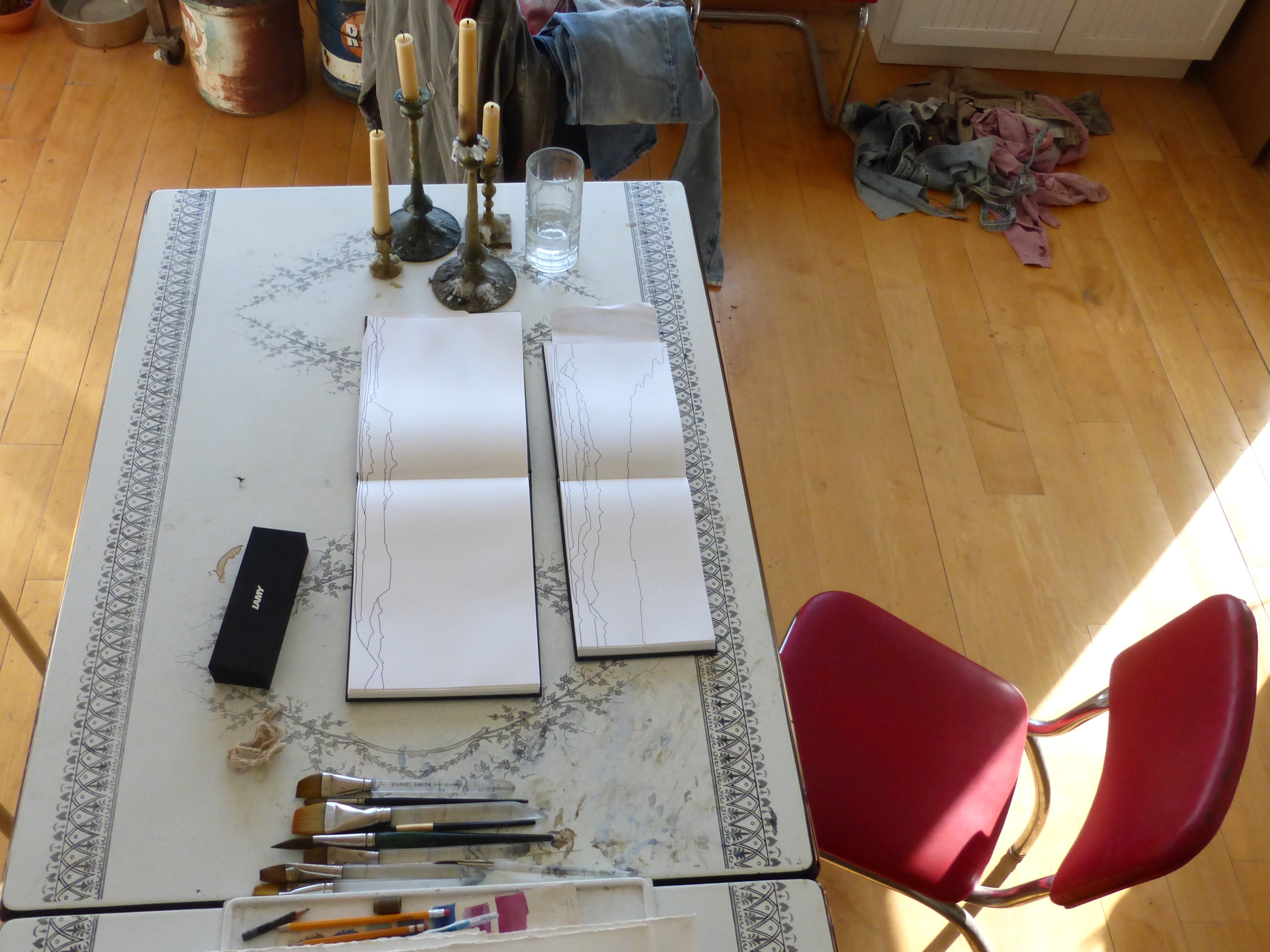 [work station]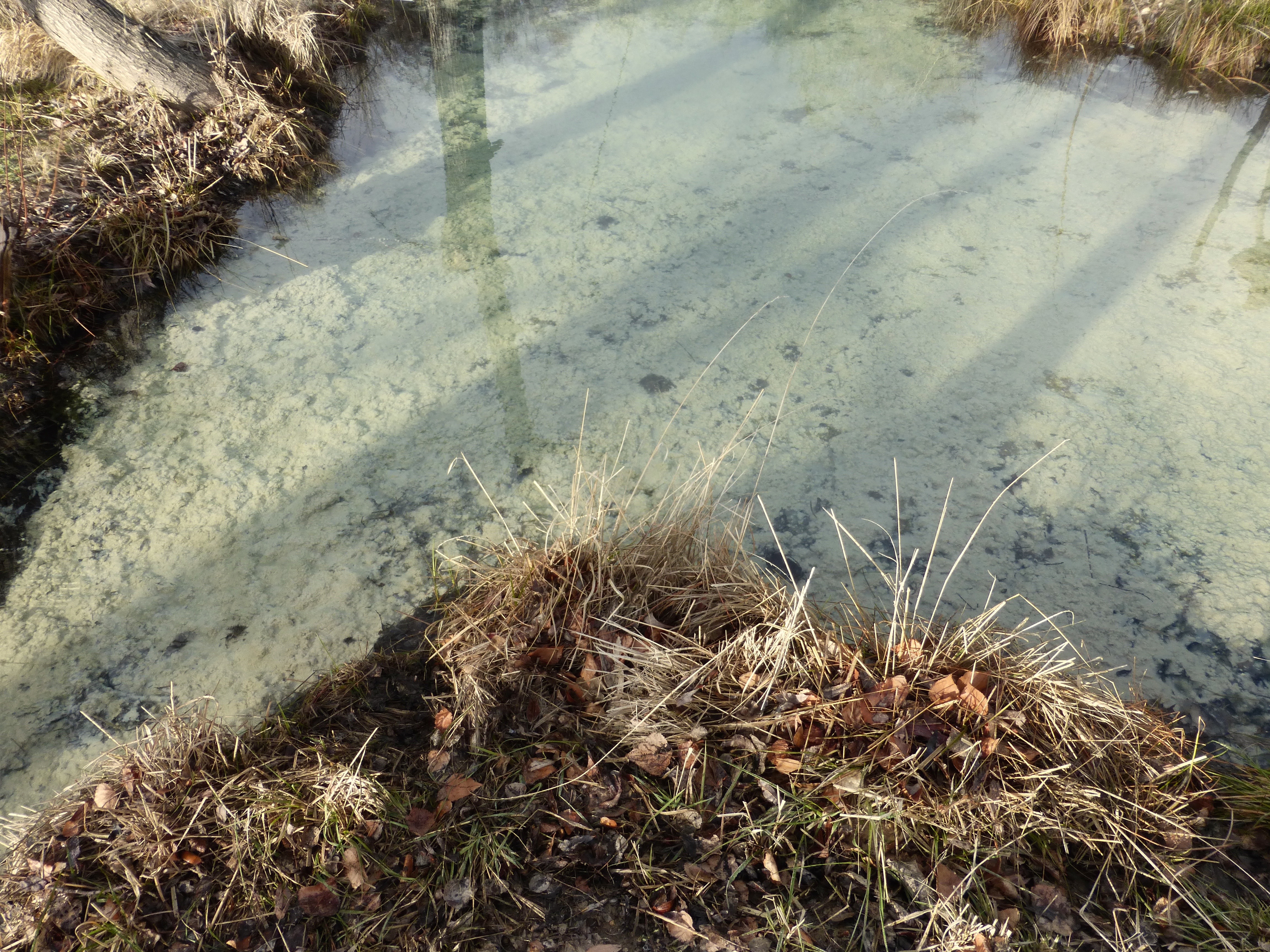 Sunday was sunny, chill, with an immense surge of waters;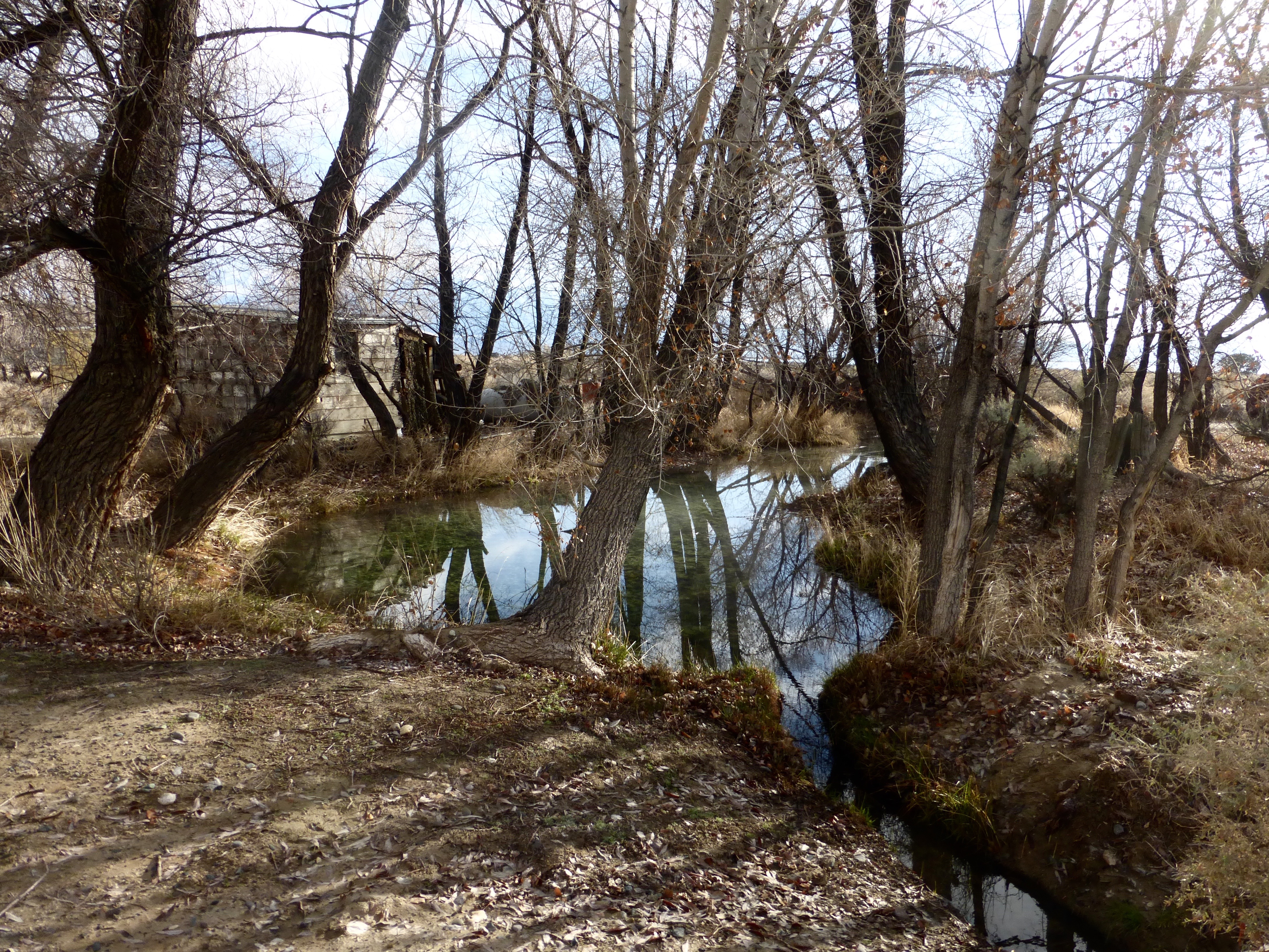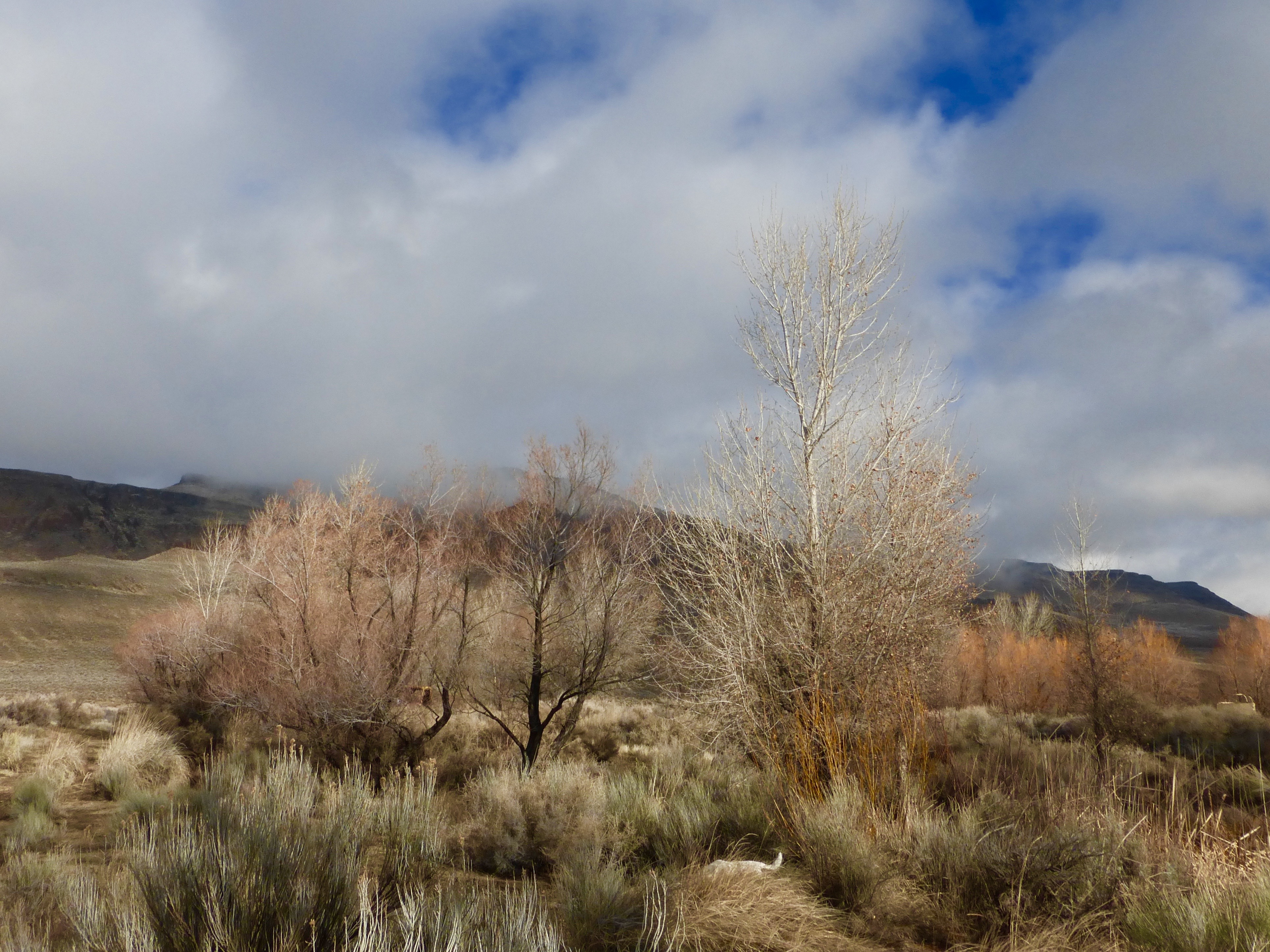 In the lunchpond the koi were back, partaking of the warm influx after months in hiding.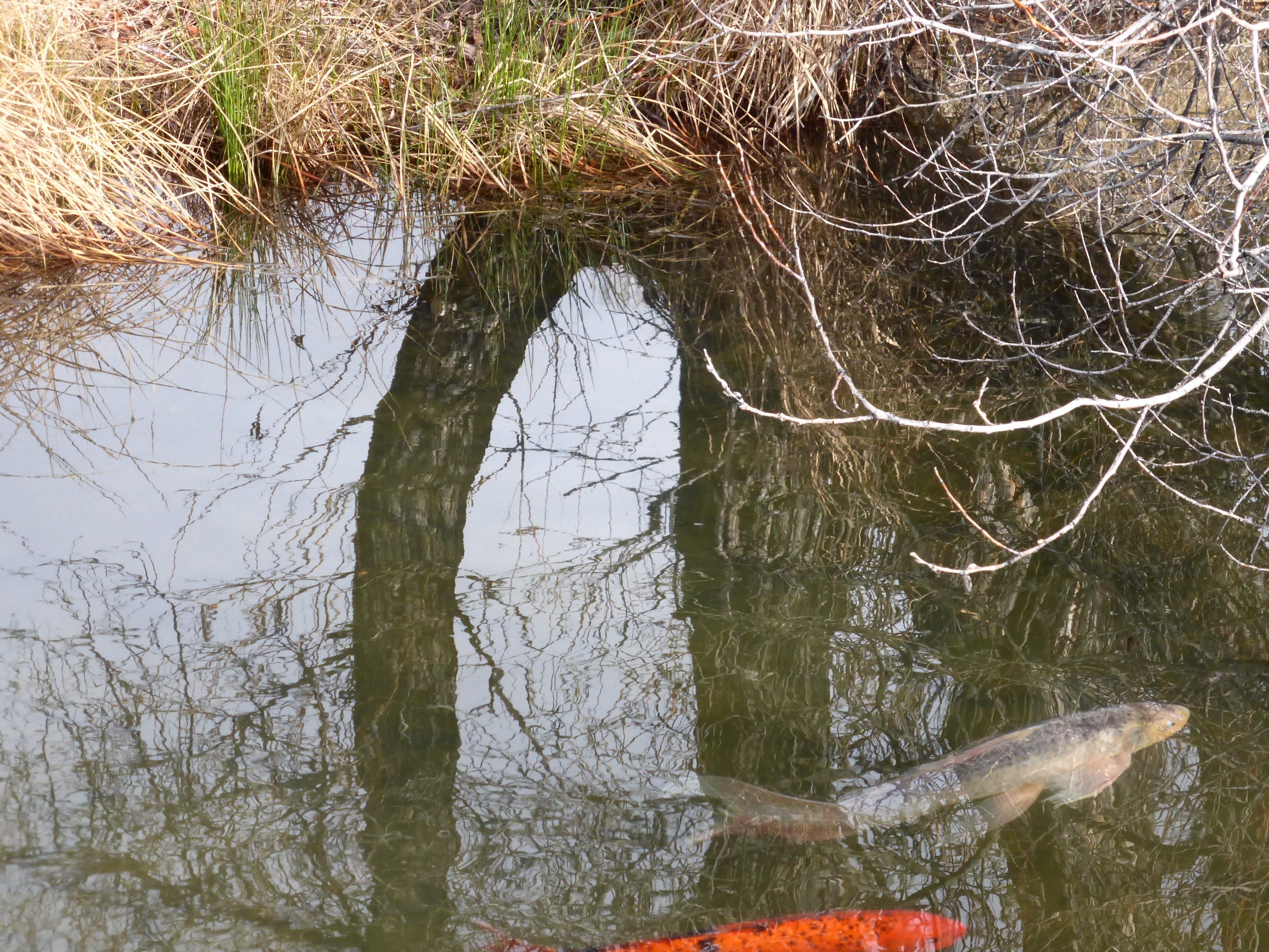 How they survive is mysterious, though I guess enough water remains under the cattails at the deep end; a chill day turning, as always, to darkness after noon, opening briefly up across the desert towards the end.
Flurries predicted for the second-to-last night here, hey.
etc.
m