[more on that later]
Not much in the way of sun the first day but full ponds despite no flows;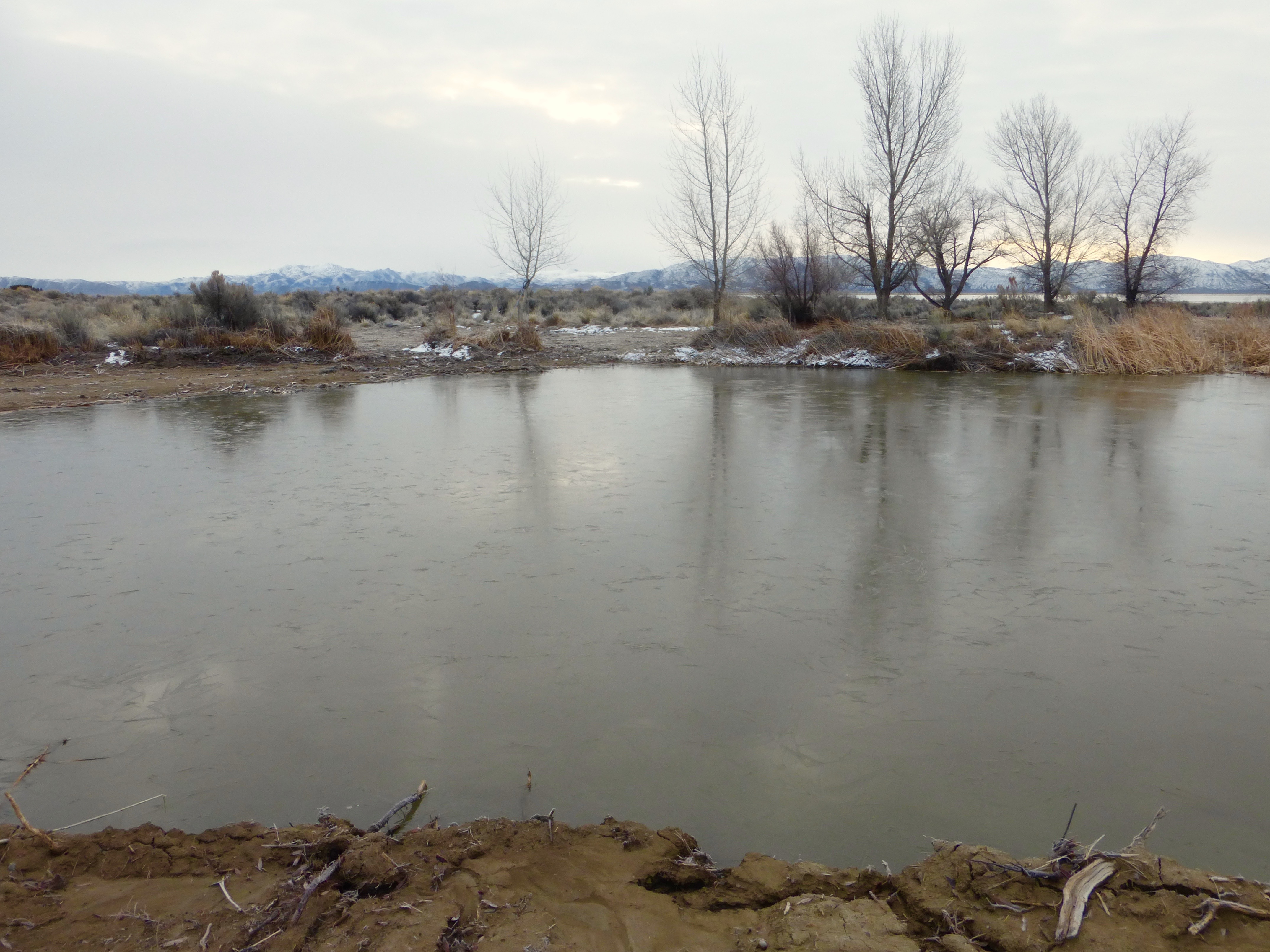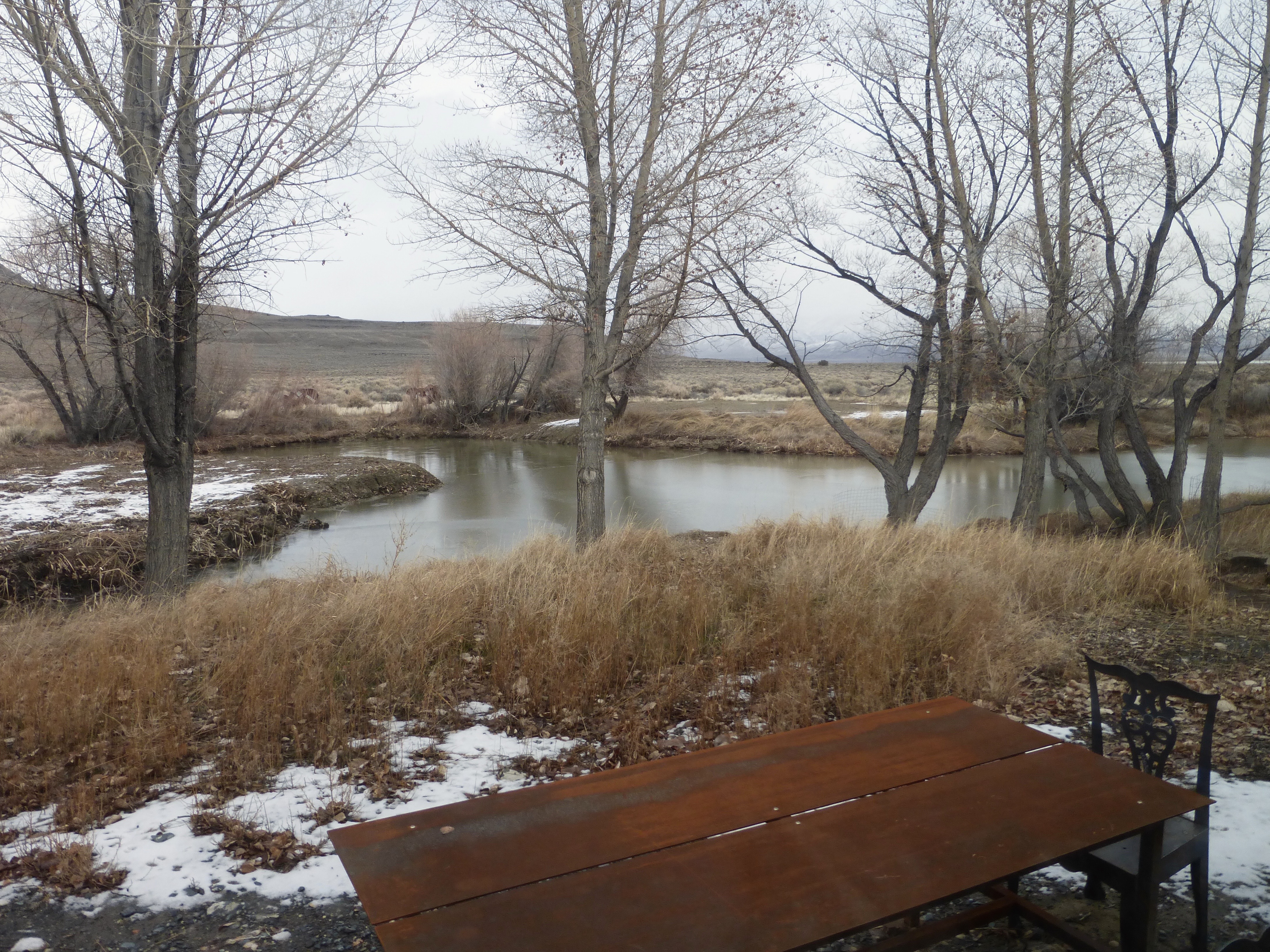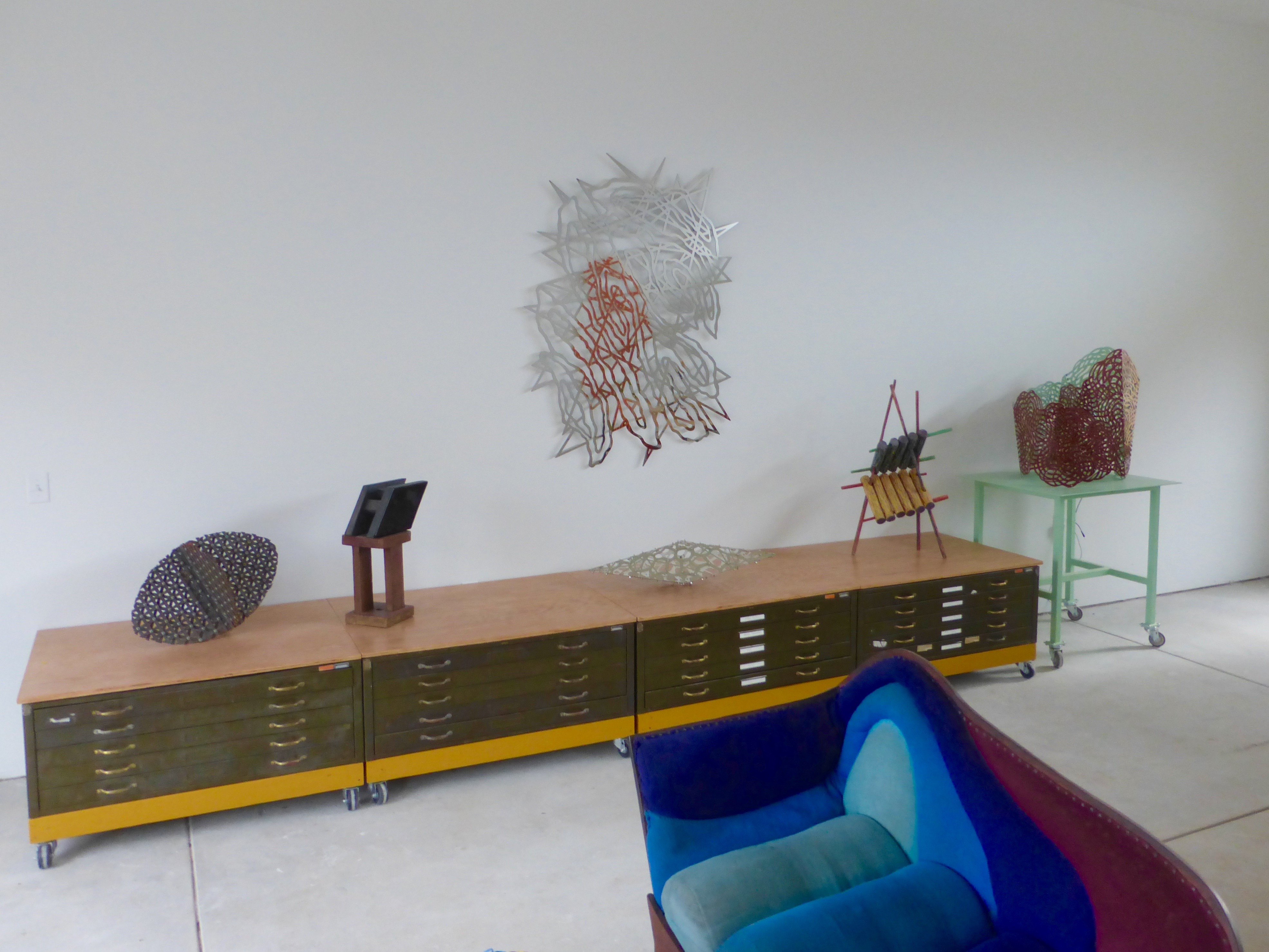 Lee came over from Truckee, roundabout around Pyramid Lake as the roads are washed out, left late afternoon…
Wednesday waned…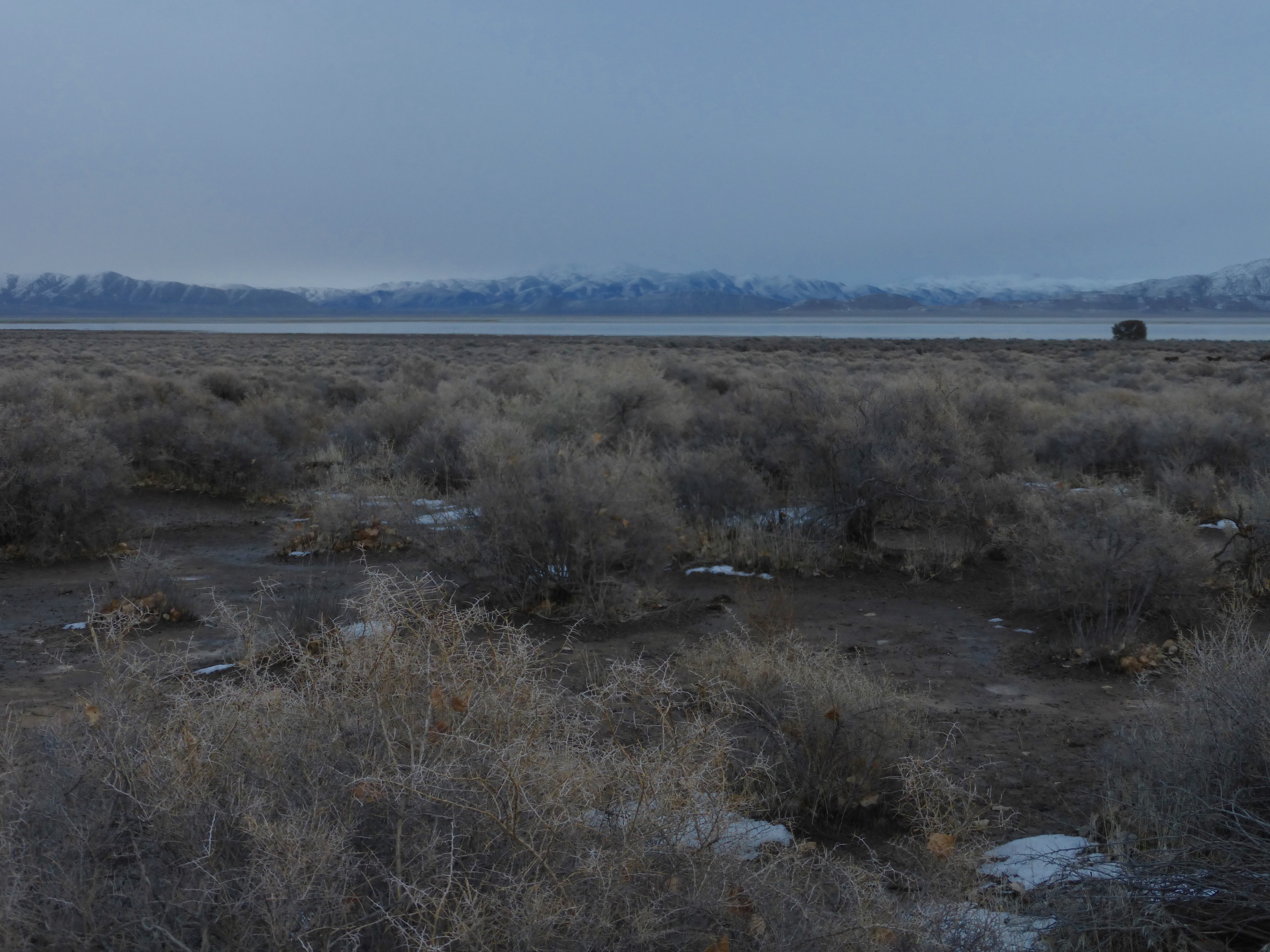 January 26th, coincidentally the day in 1931 the Sheldon National Wildlife Refuge was established,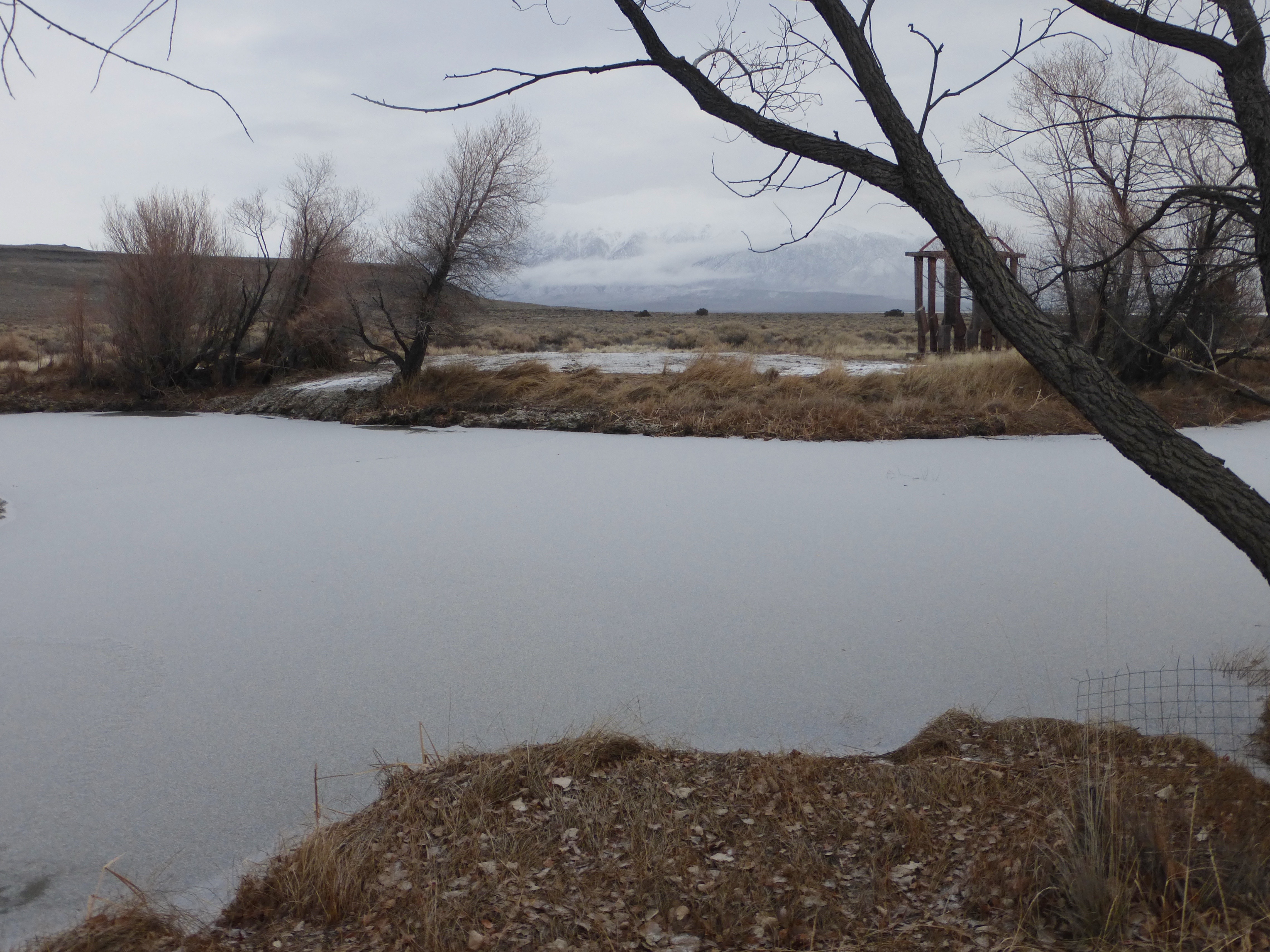 will this year go down in history as the day that President Chump pretty much declared war on Mexico…really. The "post-literate" presidency in action…or maybe my interpretation is based on alternative "facts" which have no bearing, but it sure seemed stupid at the time.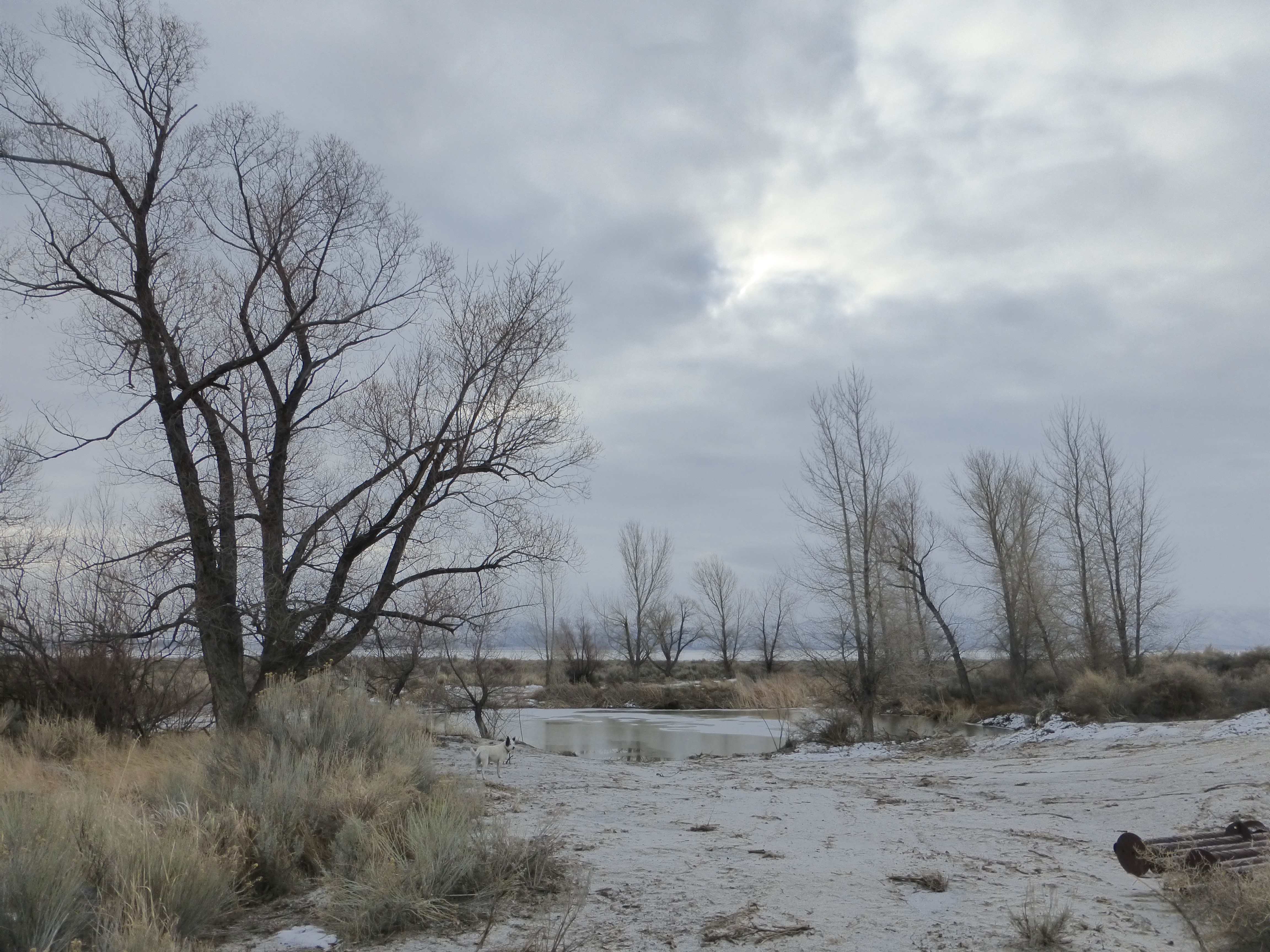 One thing's certain; it definitely started out cold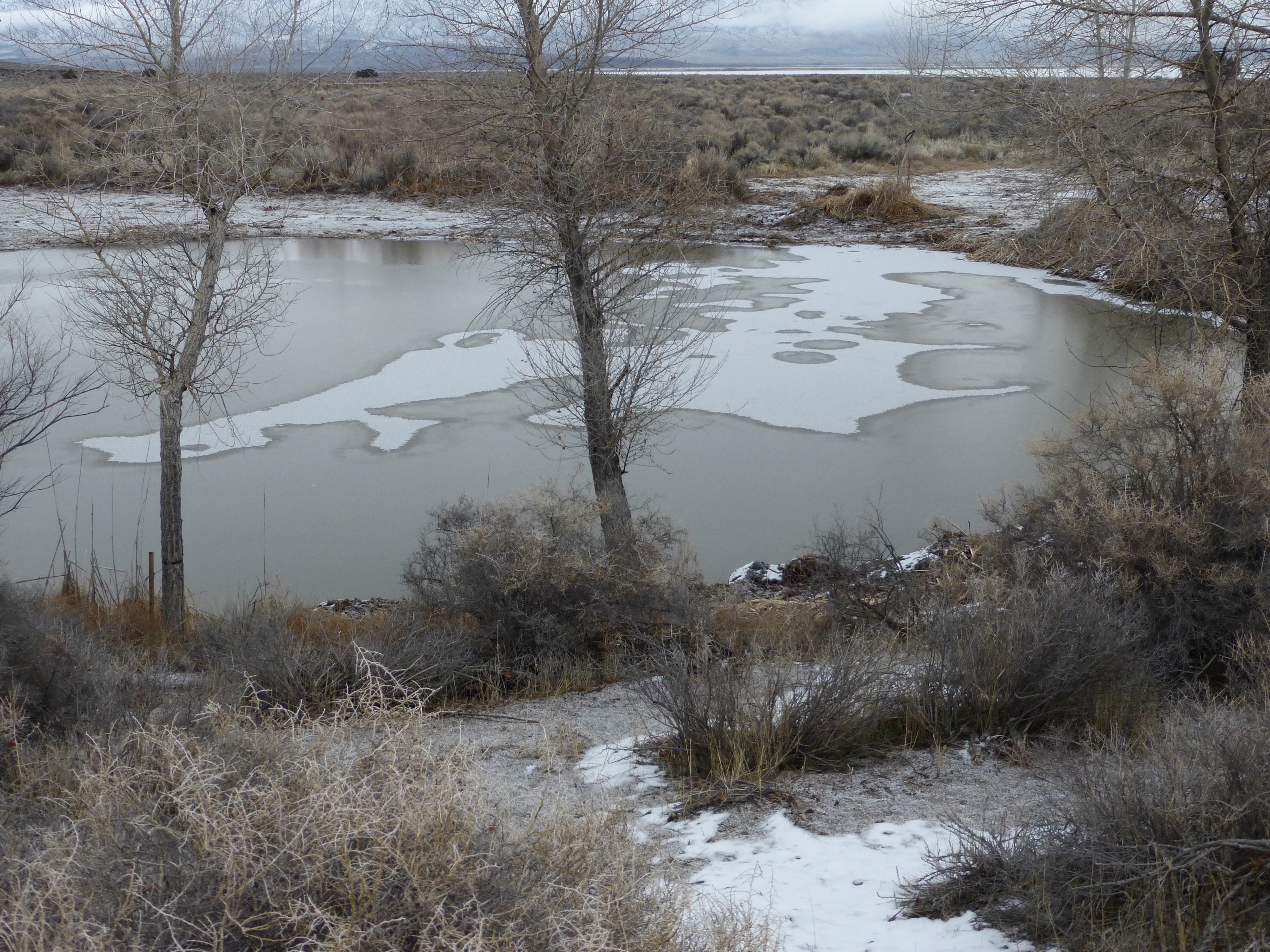 …though after noon we did get sun and, subsequently, Mud.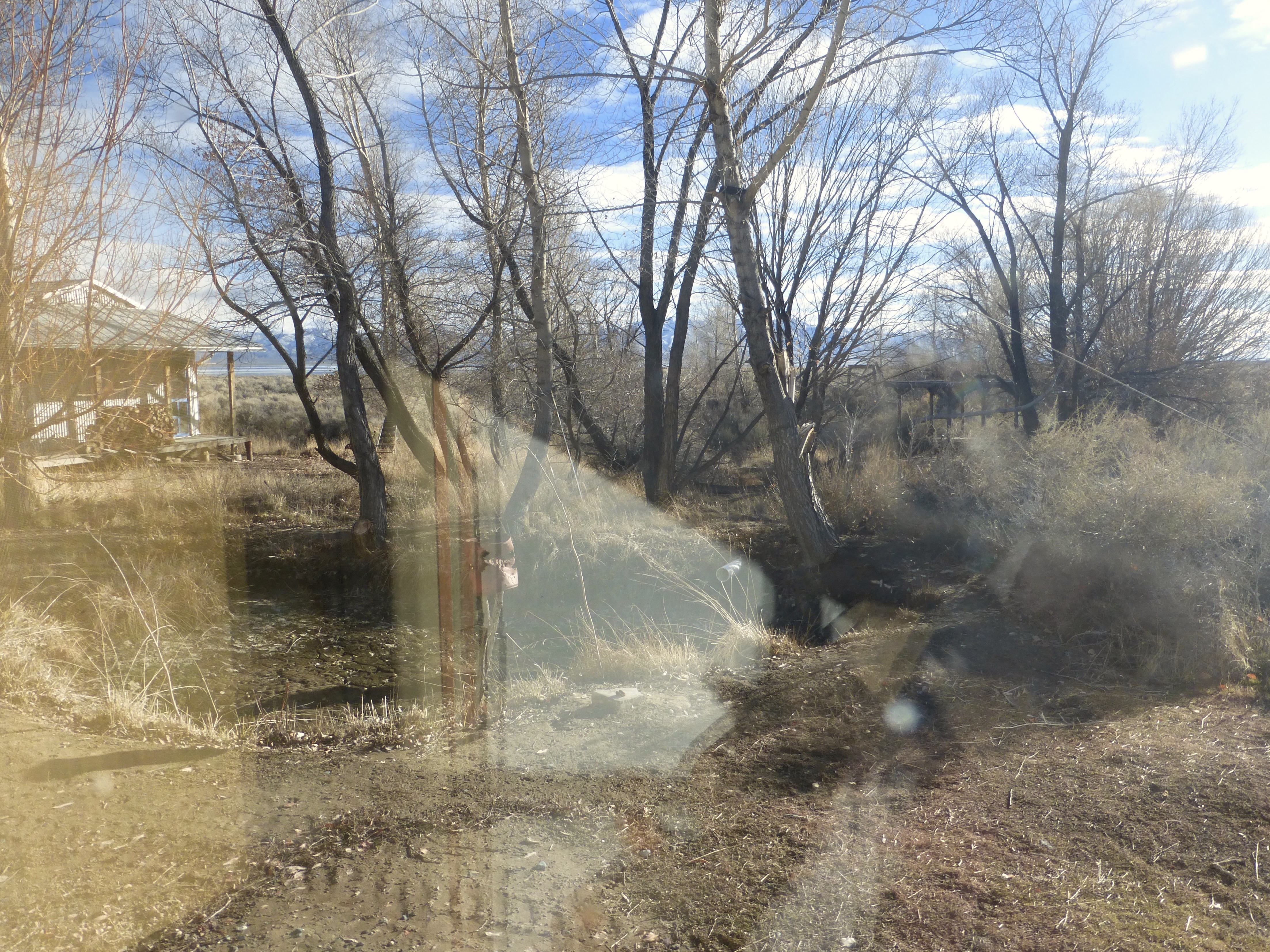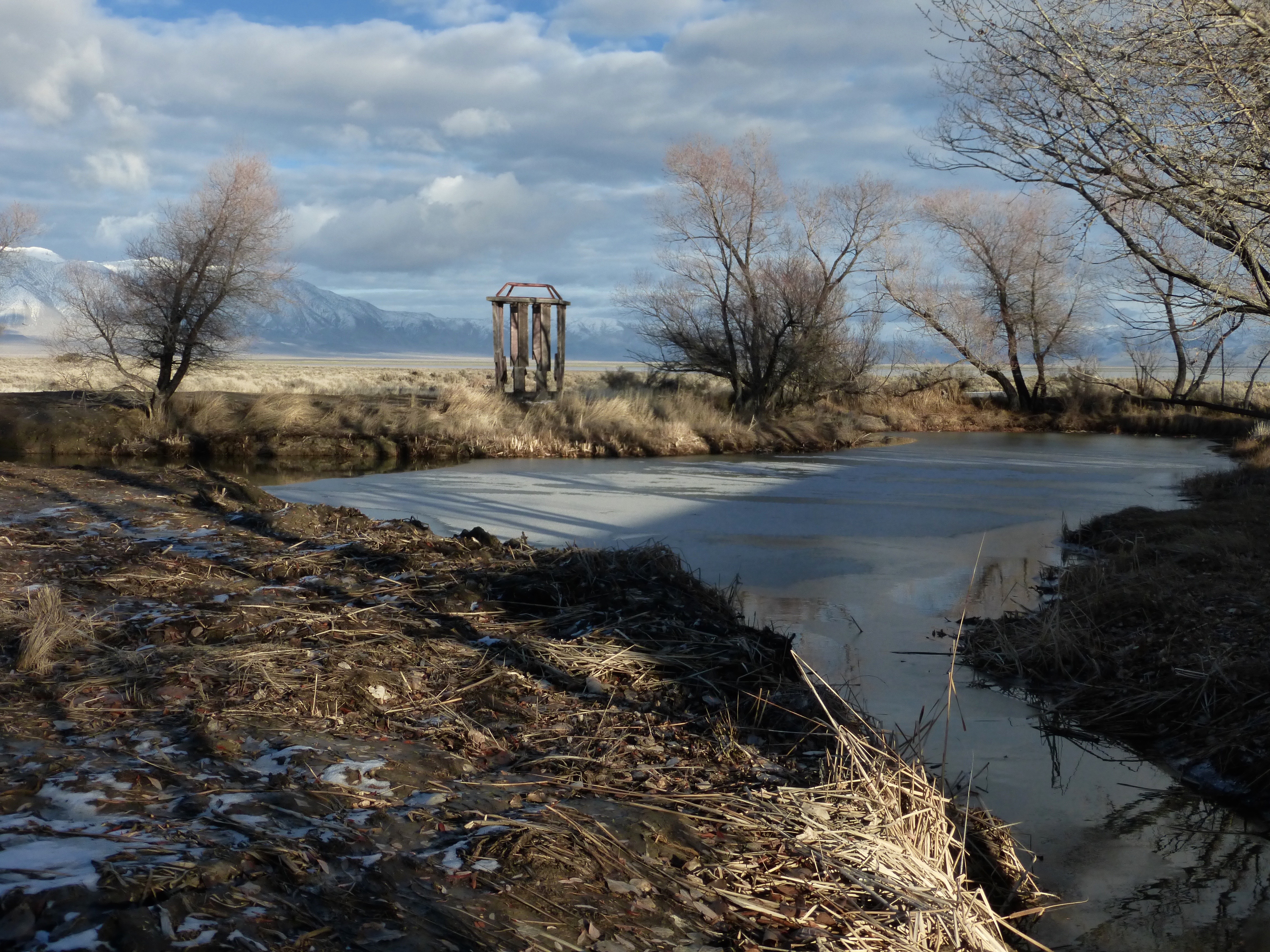 Friday, no matter what, another day…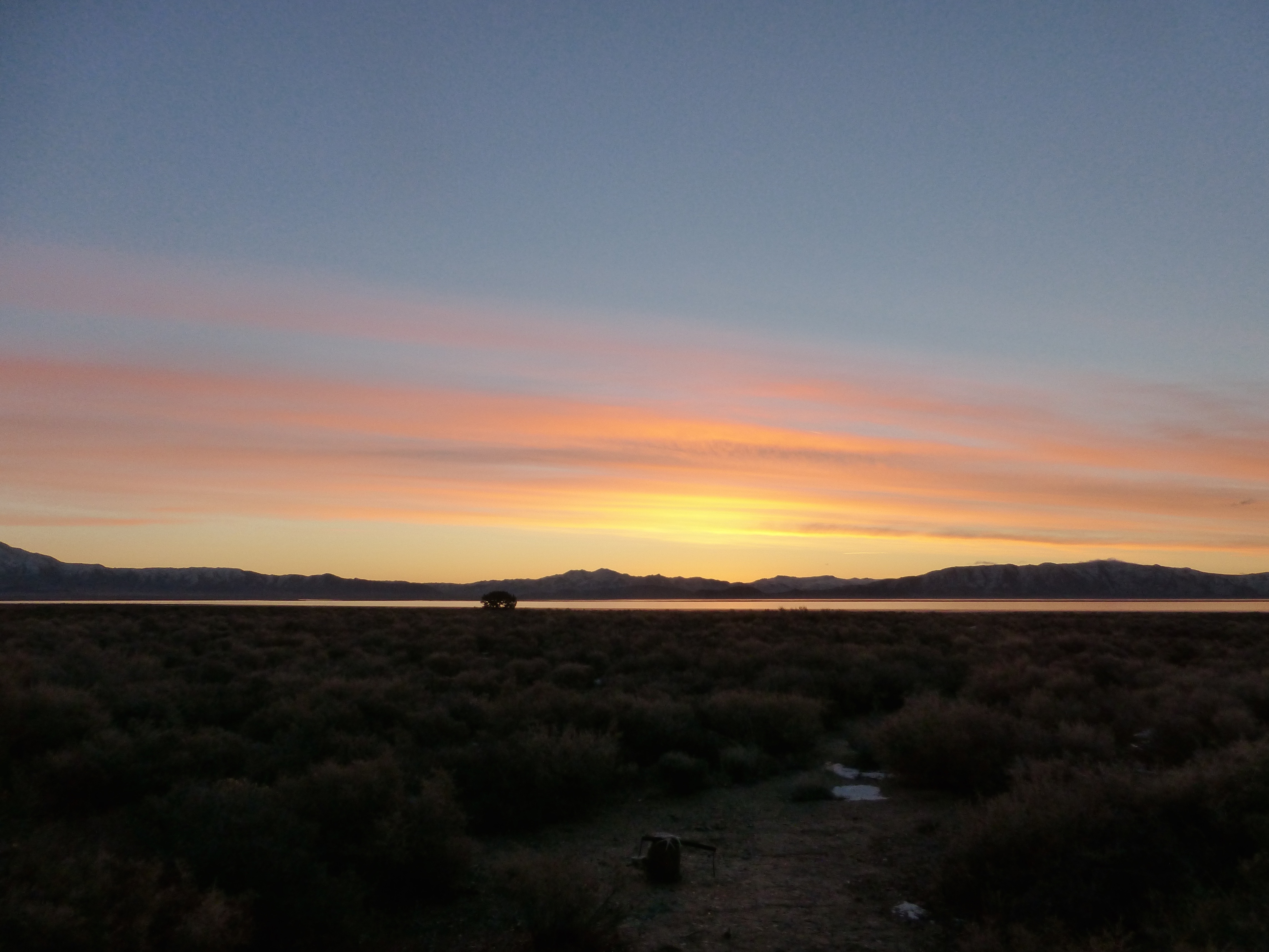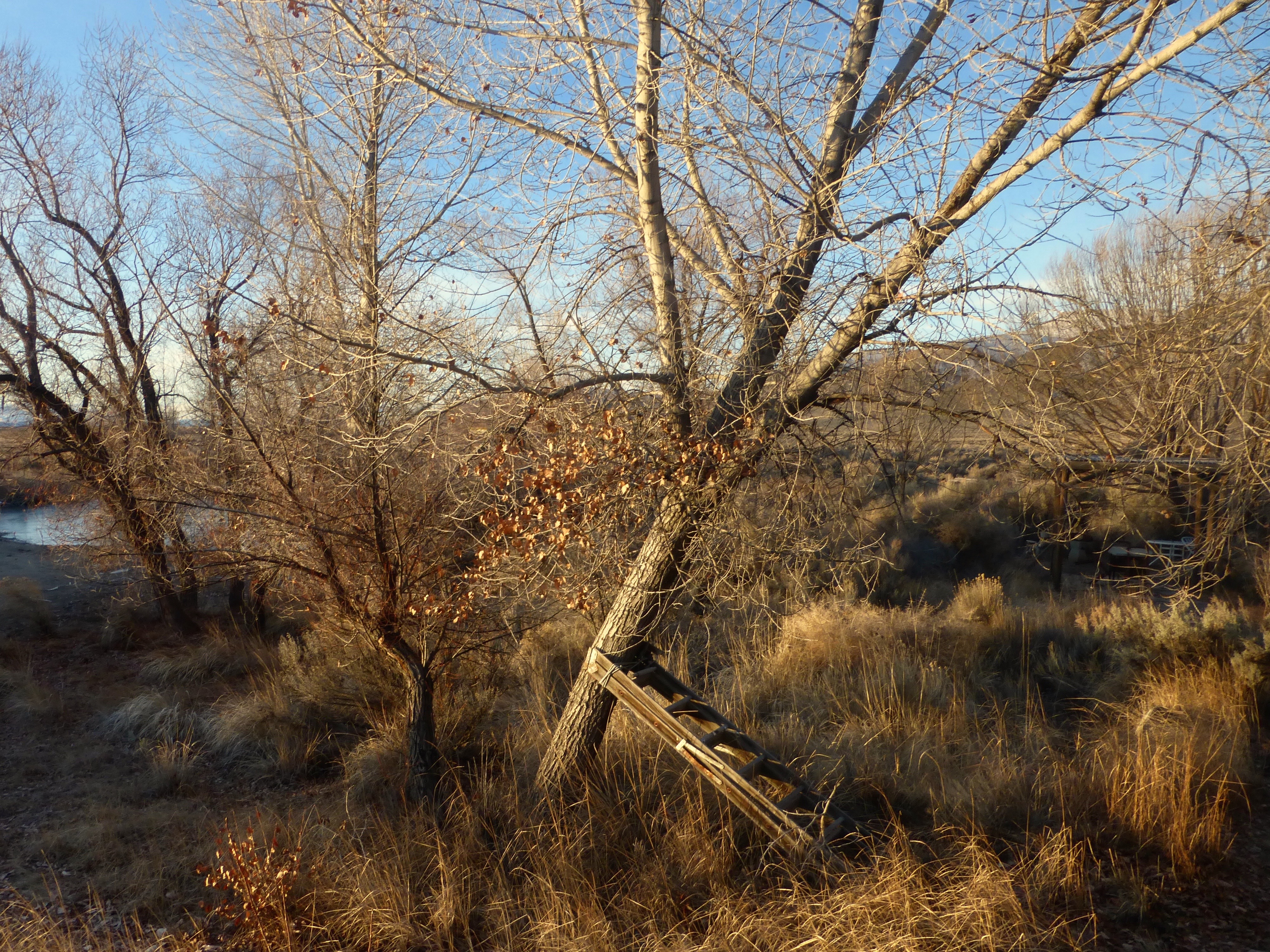 cold and quiet, which is how one can tell, even from the house, that the water's not back – no steam – if it comes it comes out warm.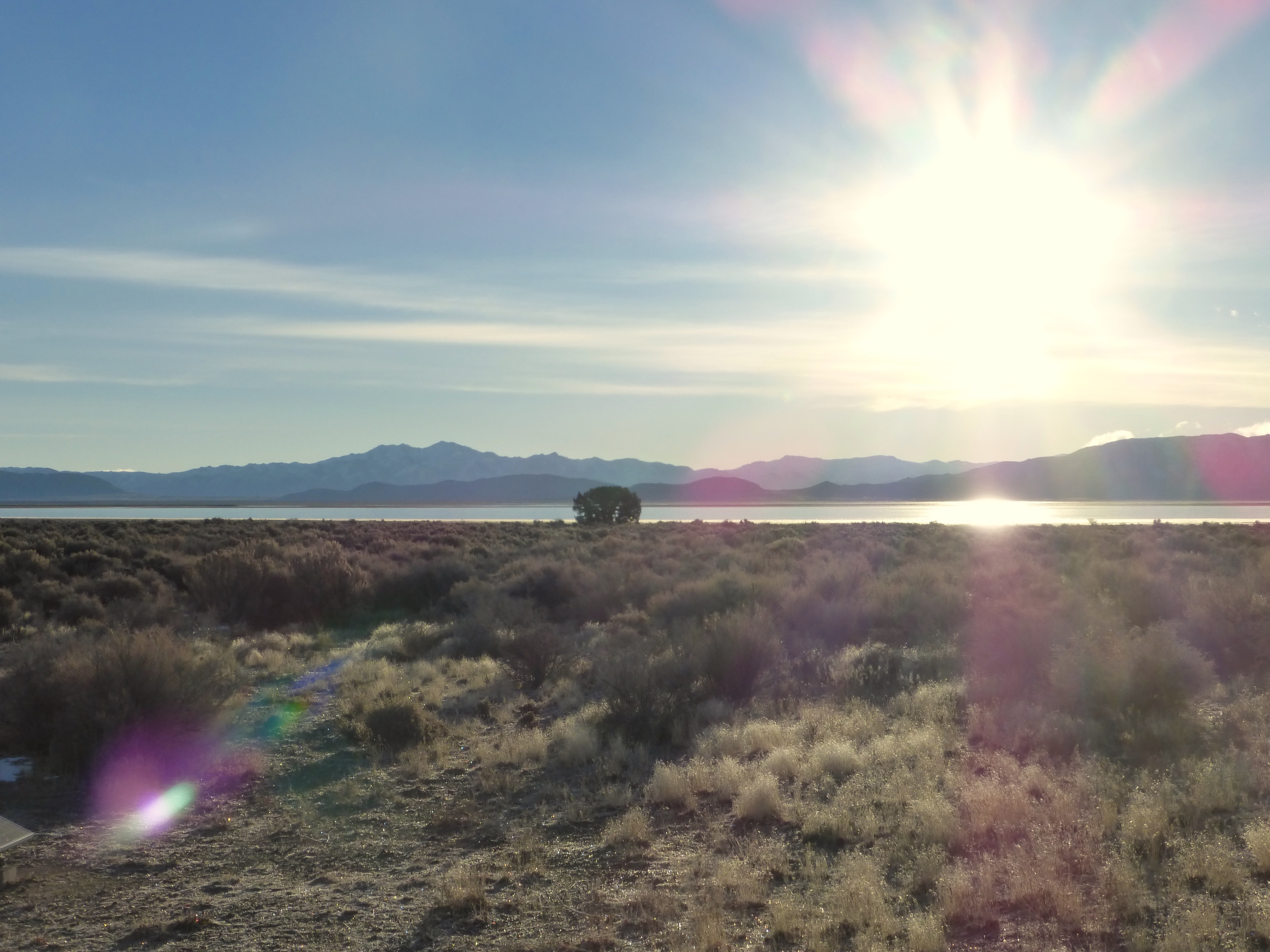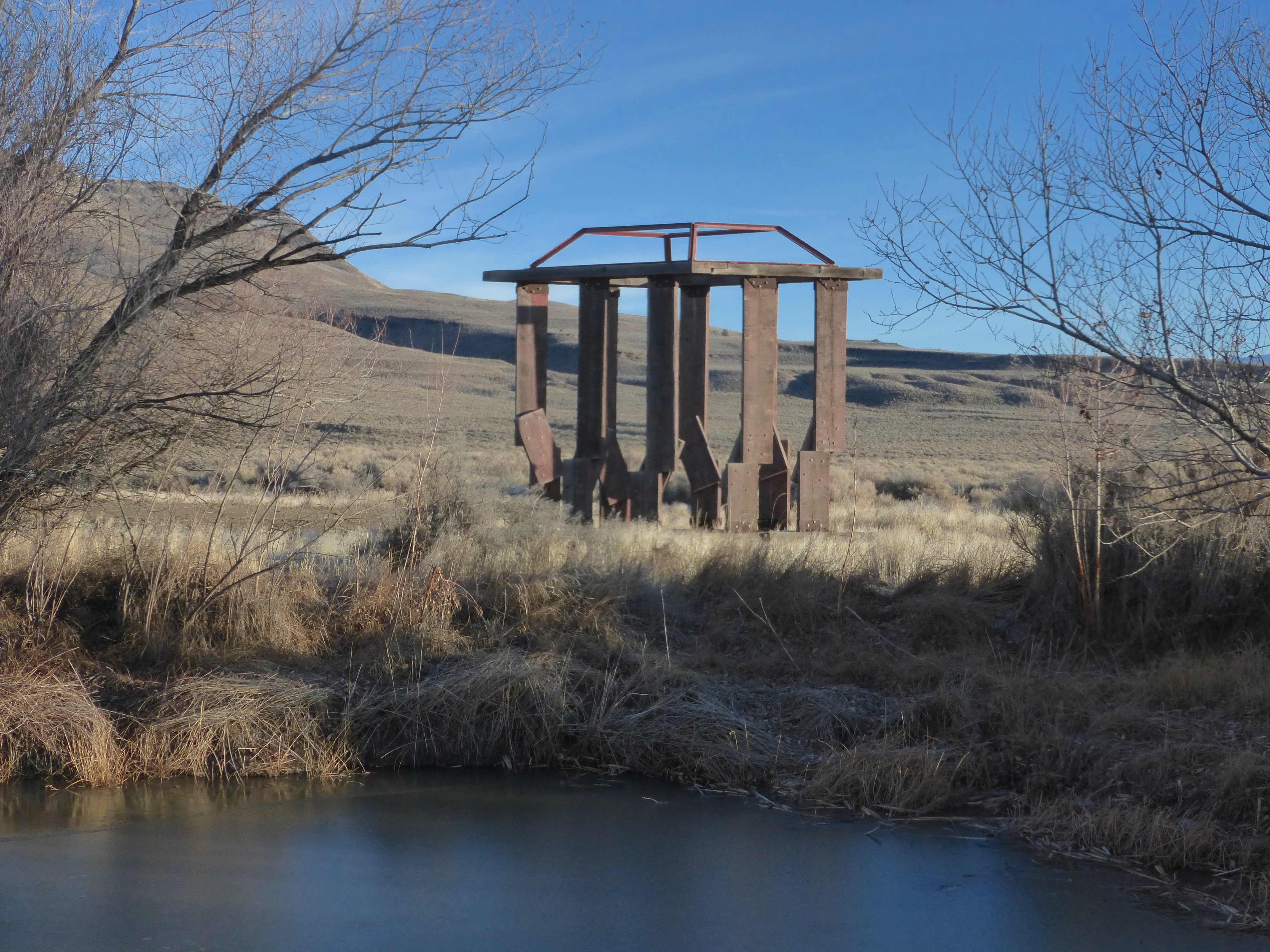 Scenes seen…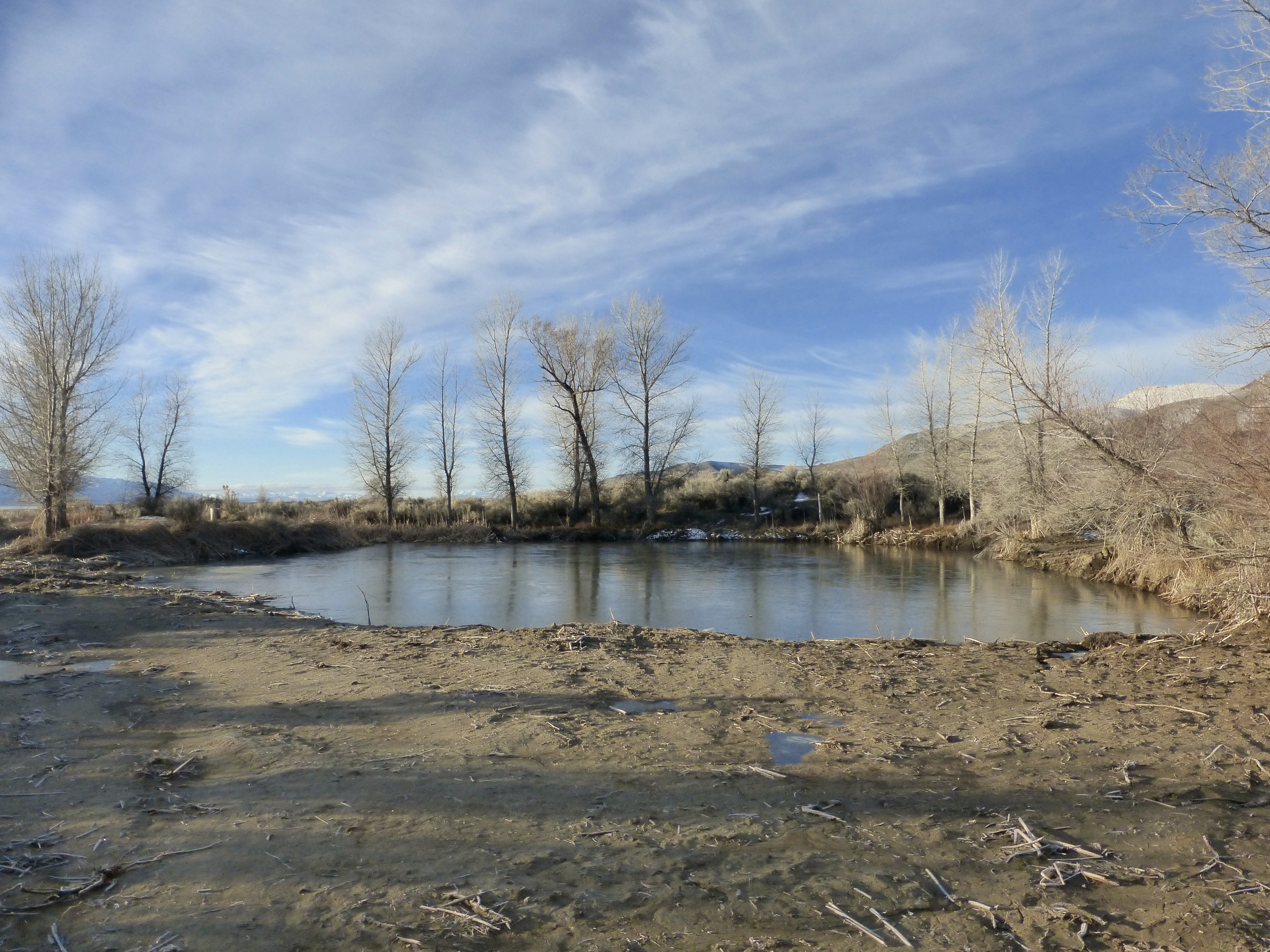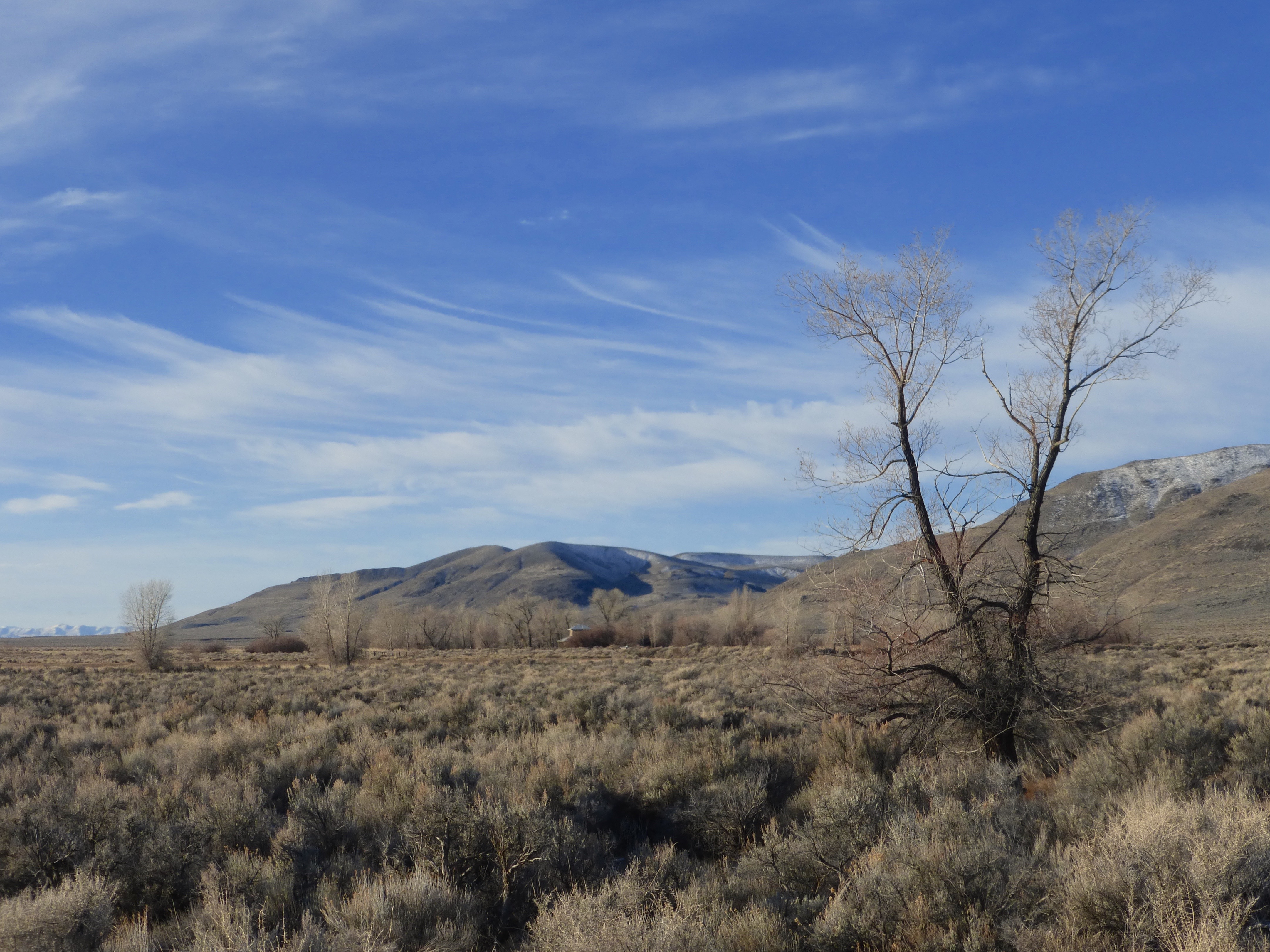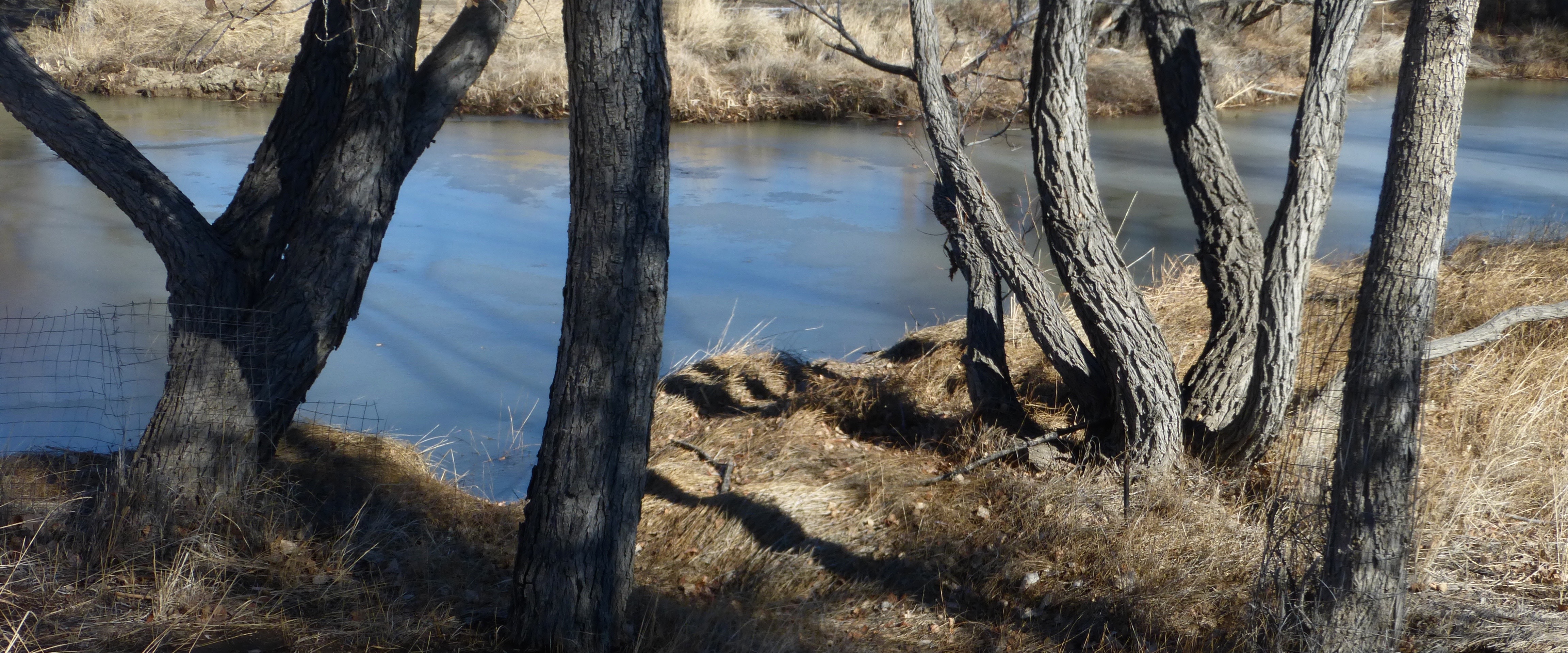 …a day surveilled, with gunfire…gunfire in the hills; last weekend of Birds,
but not a problem; the surveillance flew away to Empire, the birds into the Buffalo hills.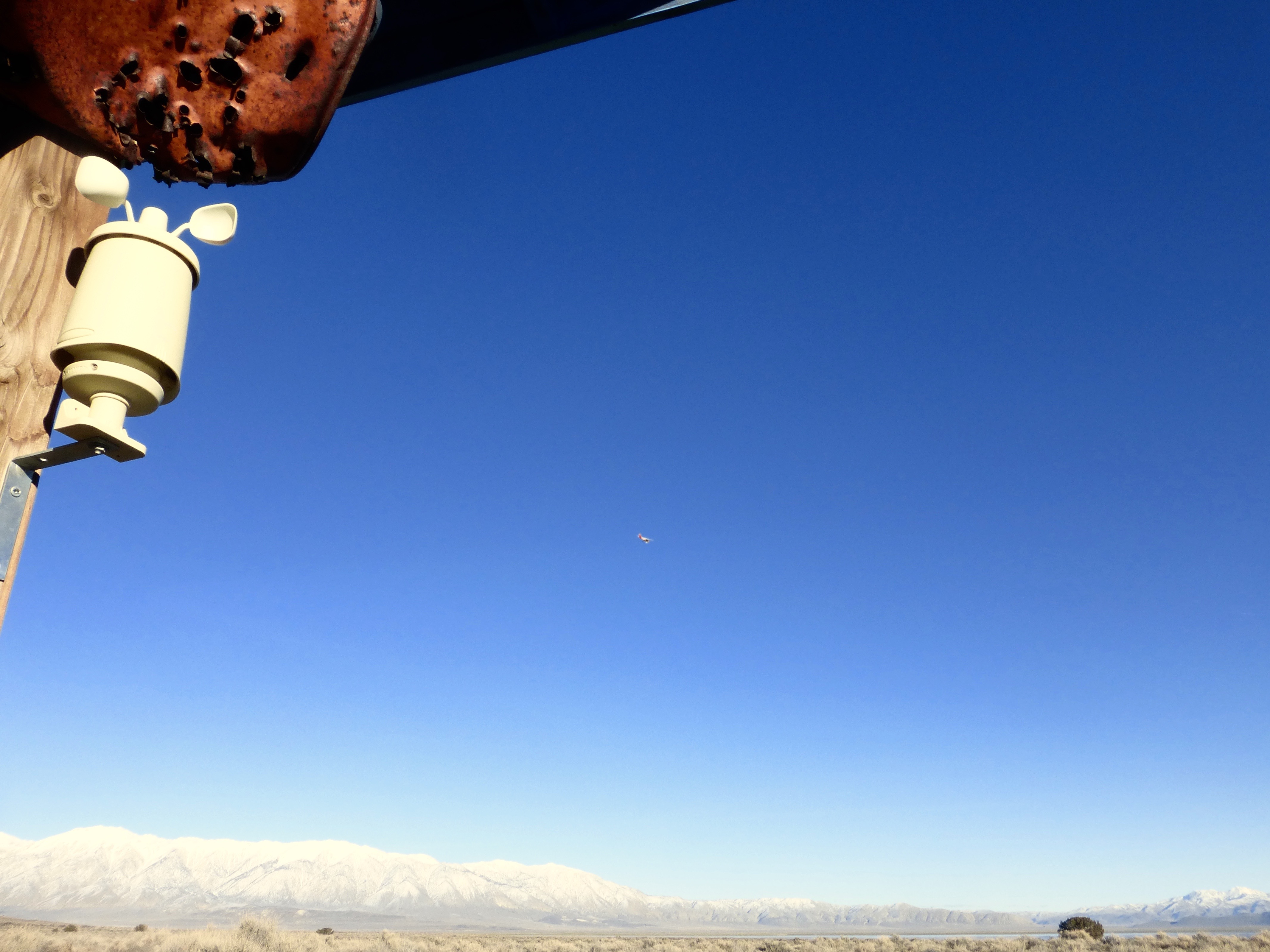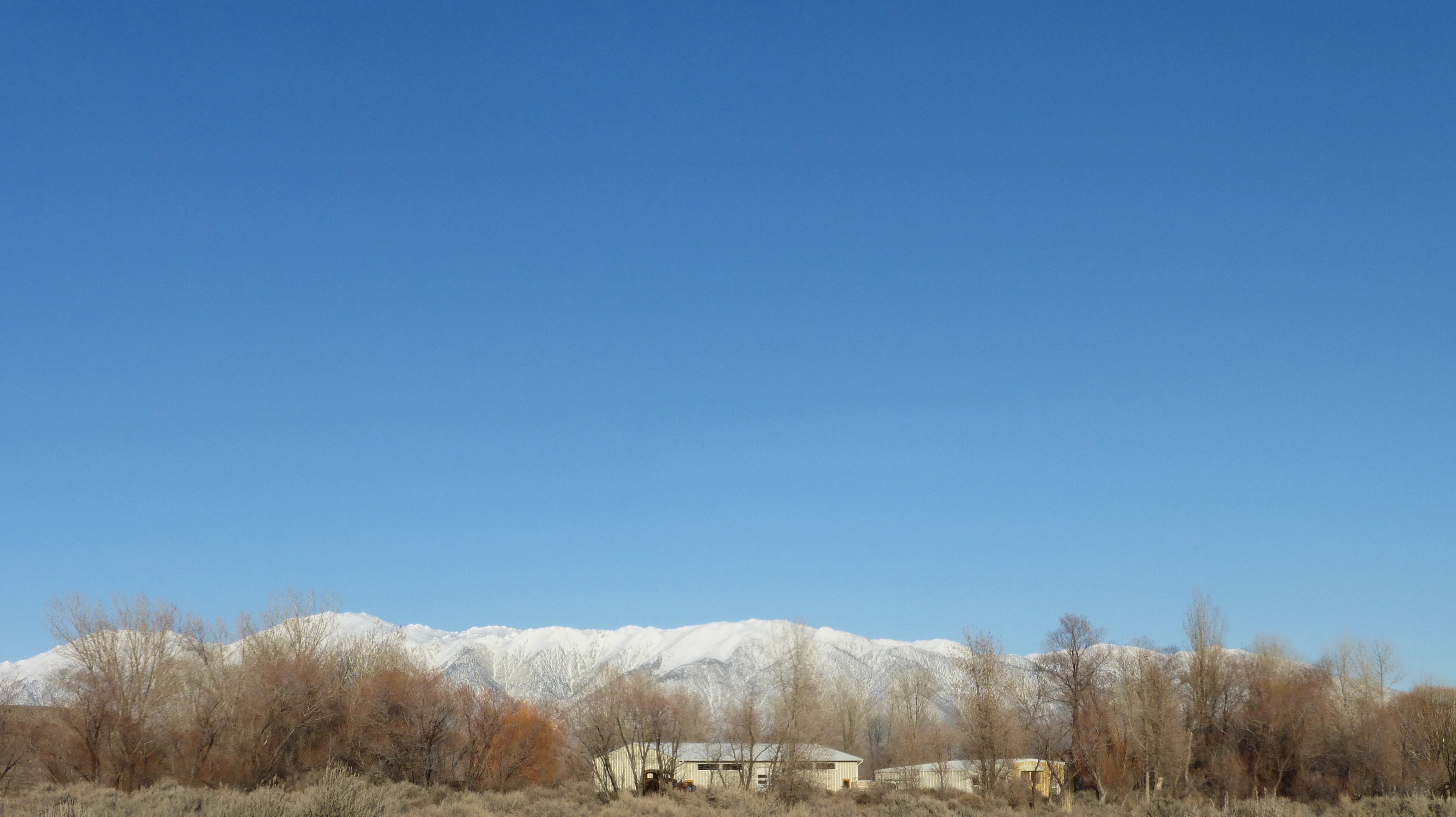 Speaking of empires, though, China seems to have become so upset with the Great Dickhead's continuing obnoxiousness as to be considering some serious military posturing, rendering his potential Mexican kerfuffle about as significant as the size of Dickhead's dick by comparison.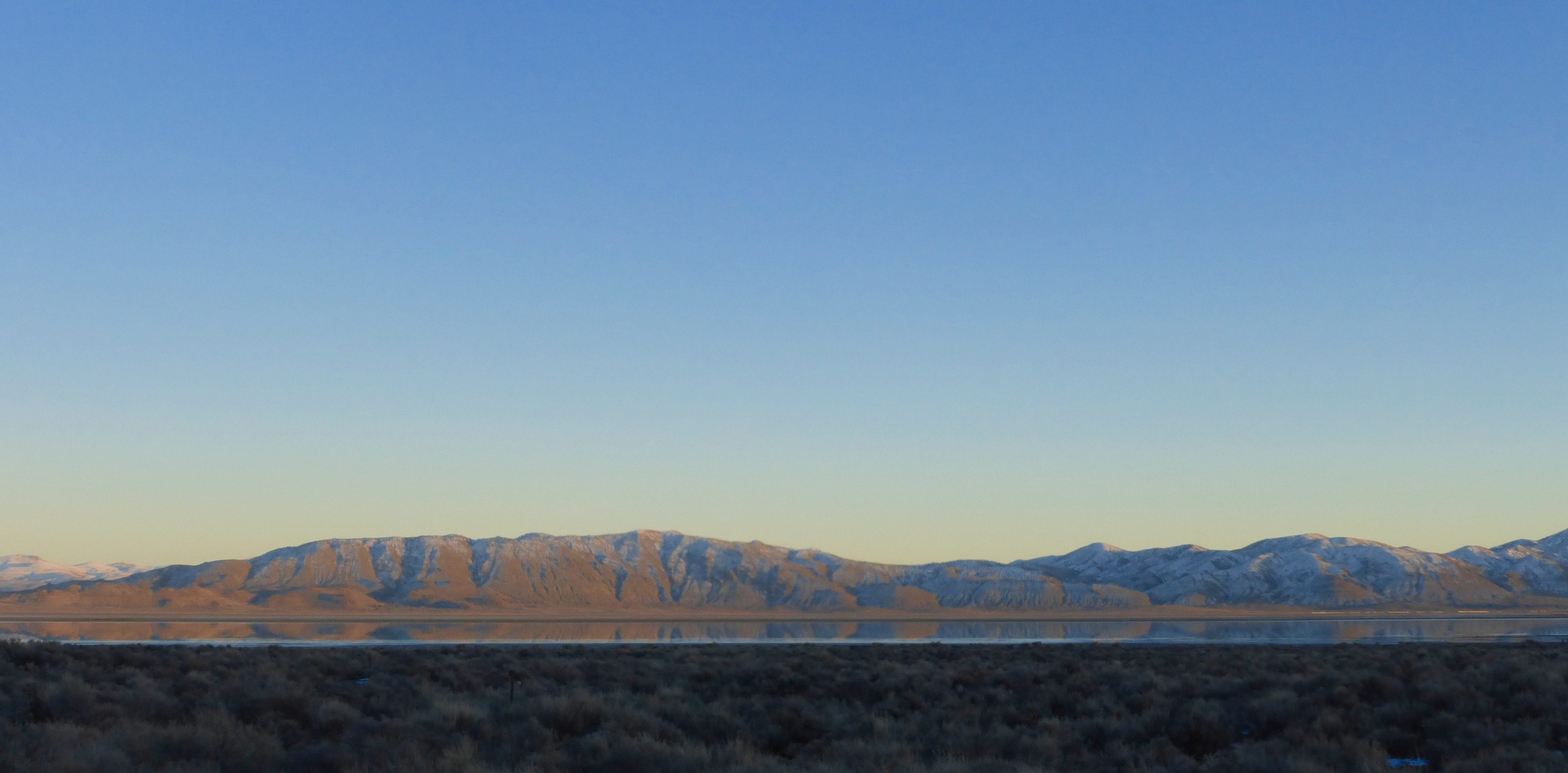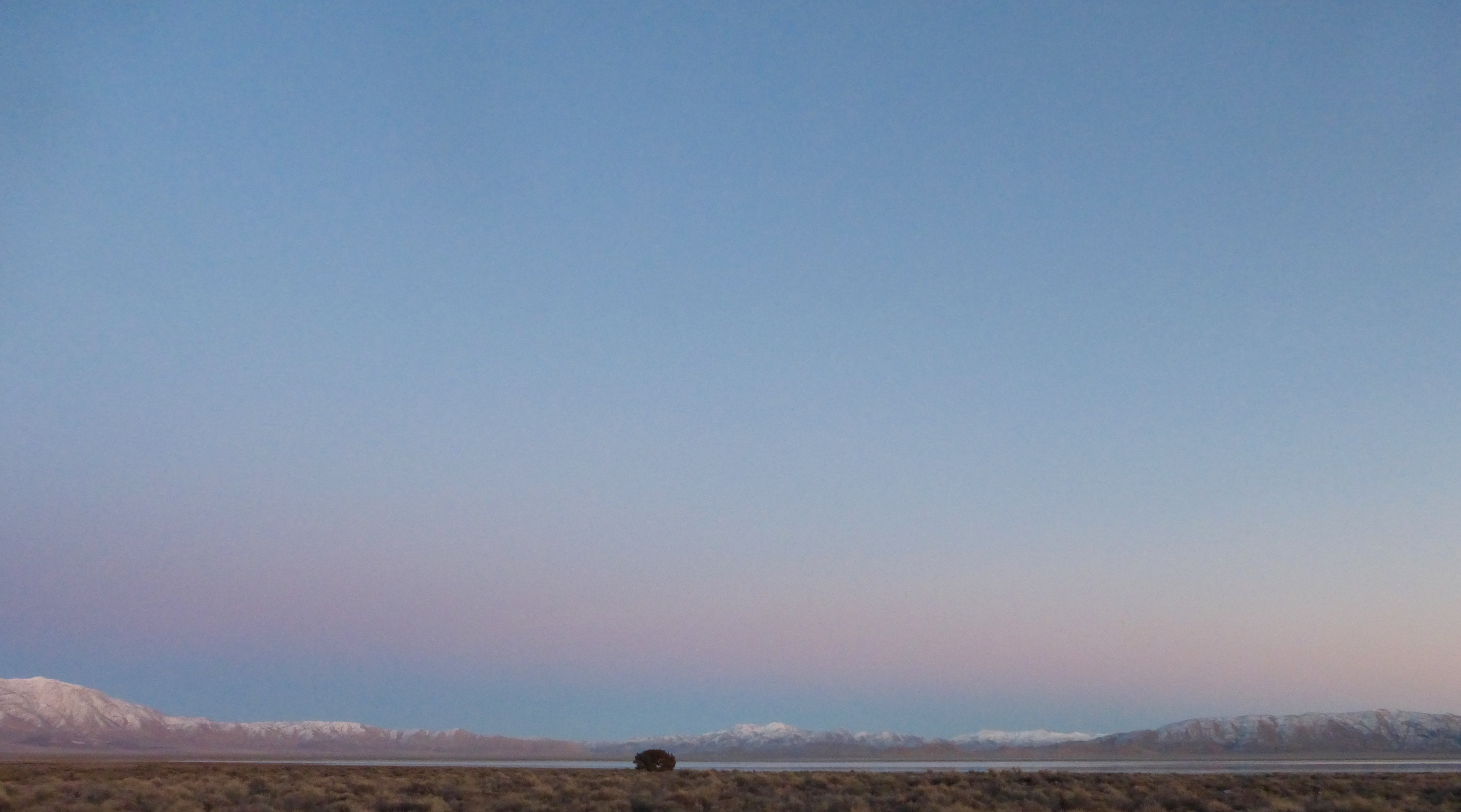 Despite all this, peaceably into the weakened wherein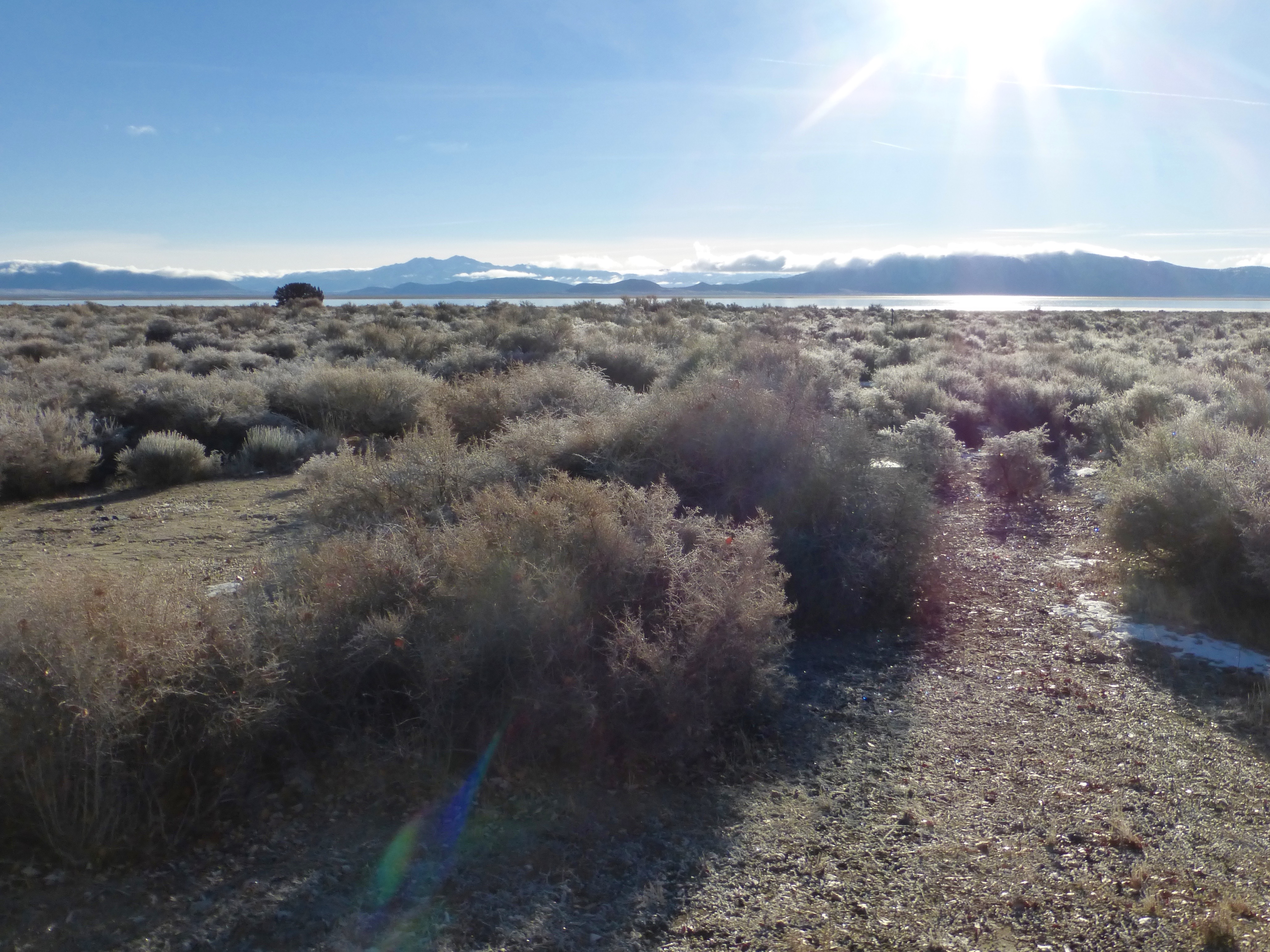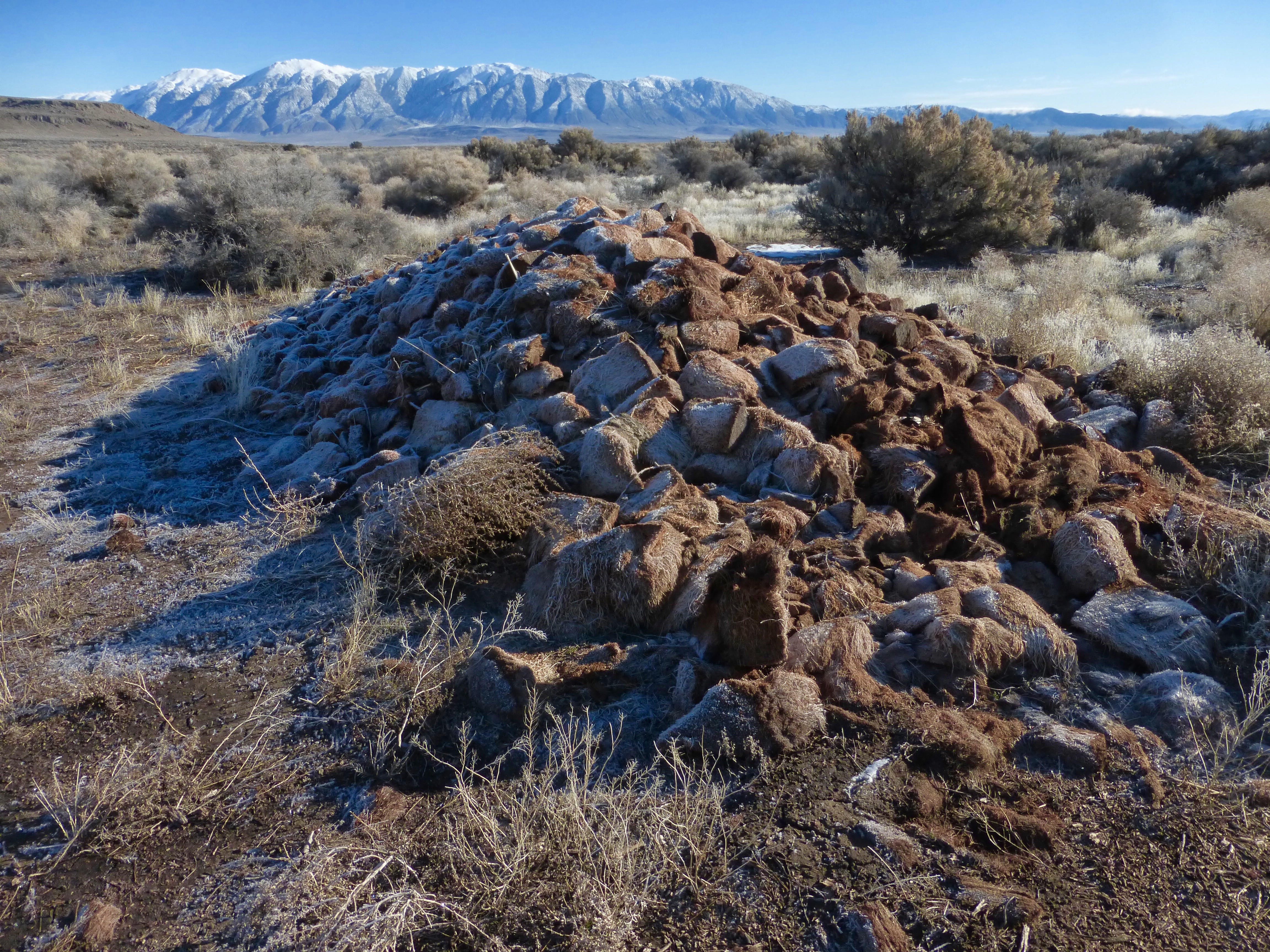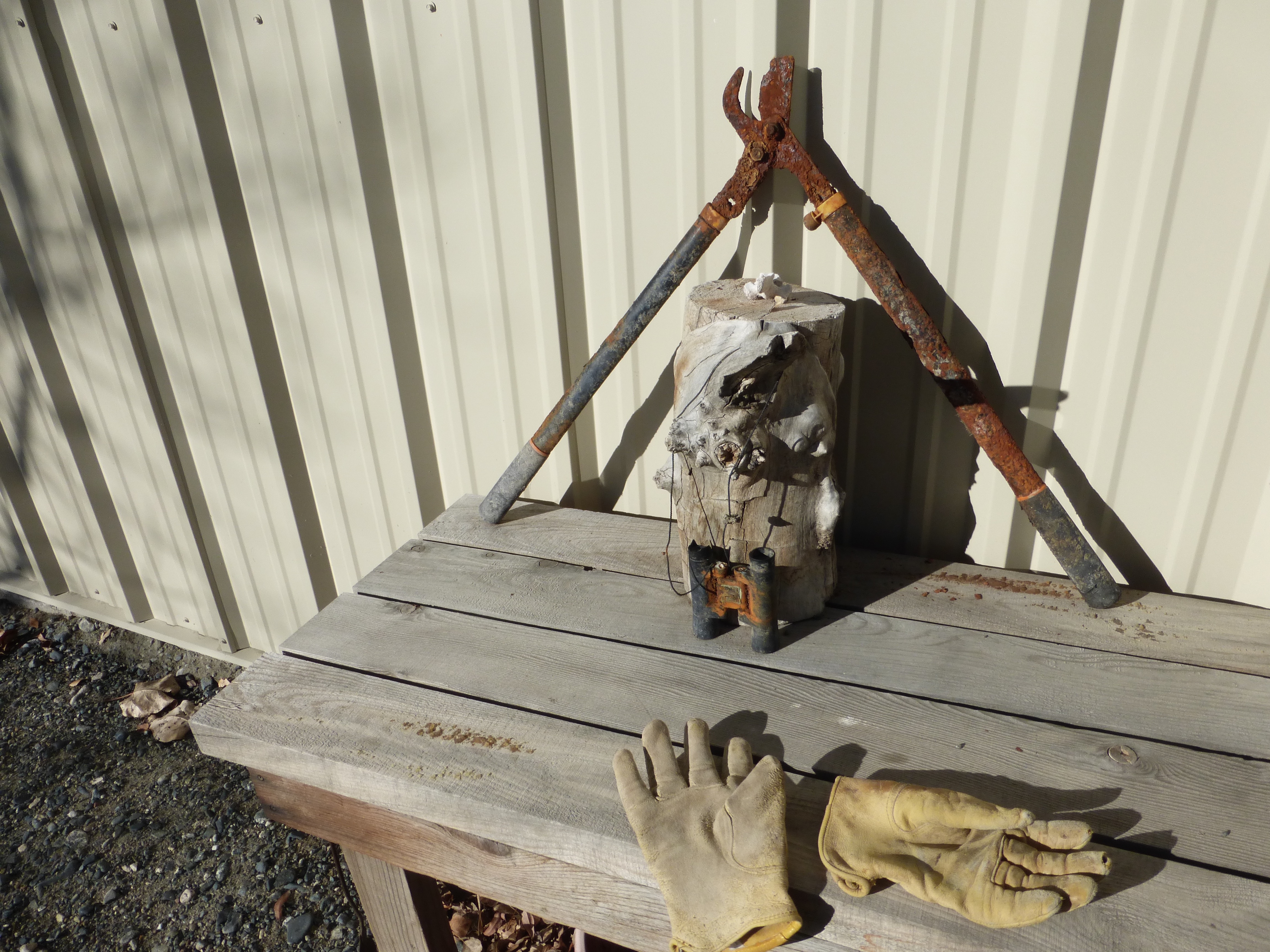 inexplicably miraculously around two p.m. the water began flowing,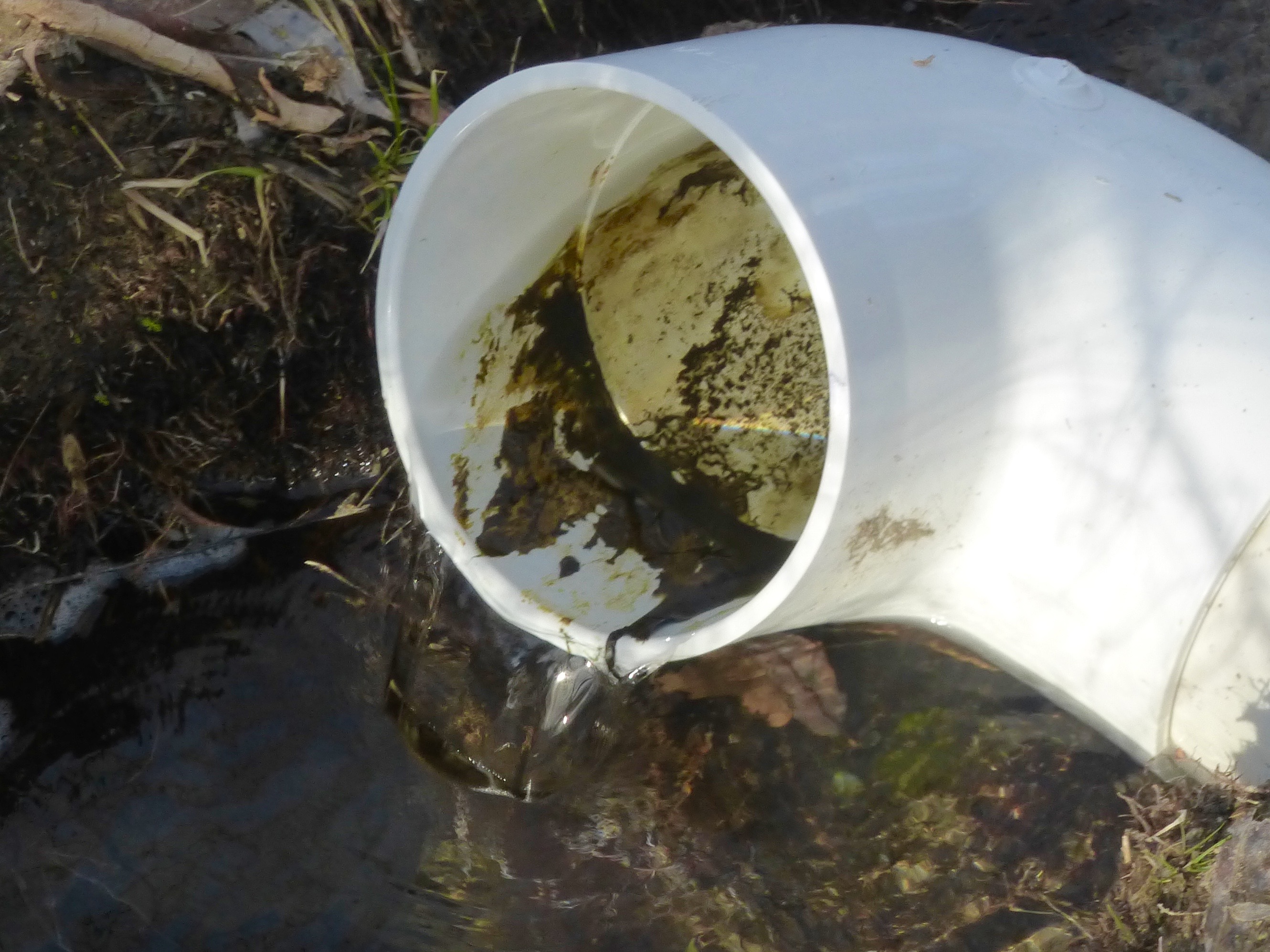 and, too muddy to walk anywhere else, we went to the gate
and back
before the second-to-last sunset, Saturday's.
So will there be water tomorrow? Yep…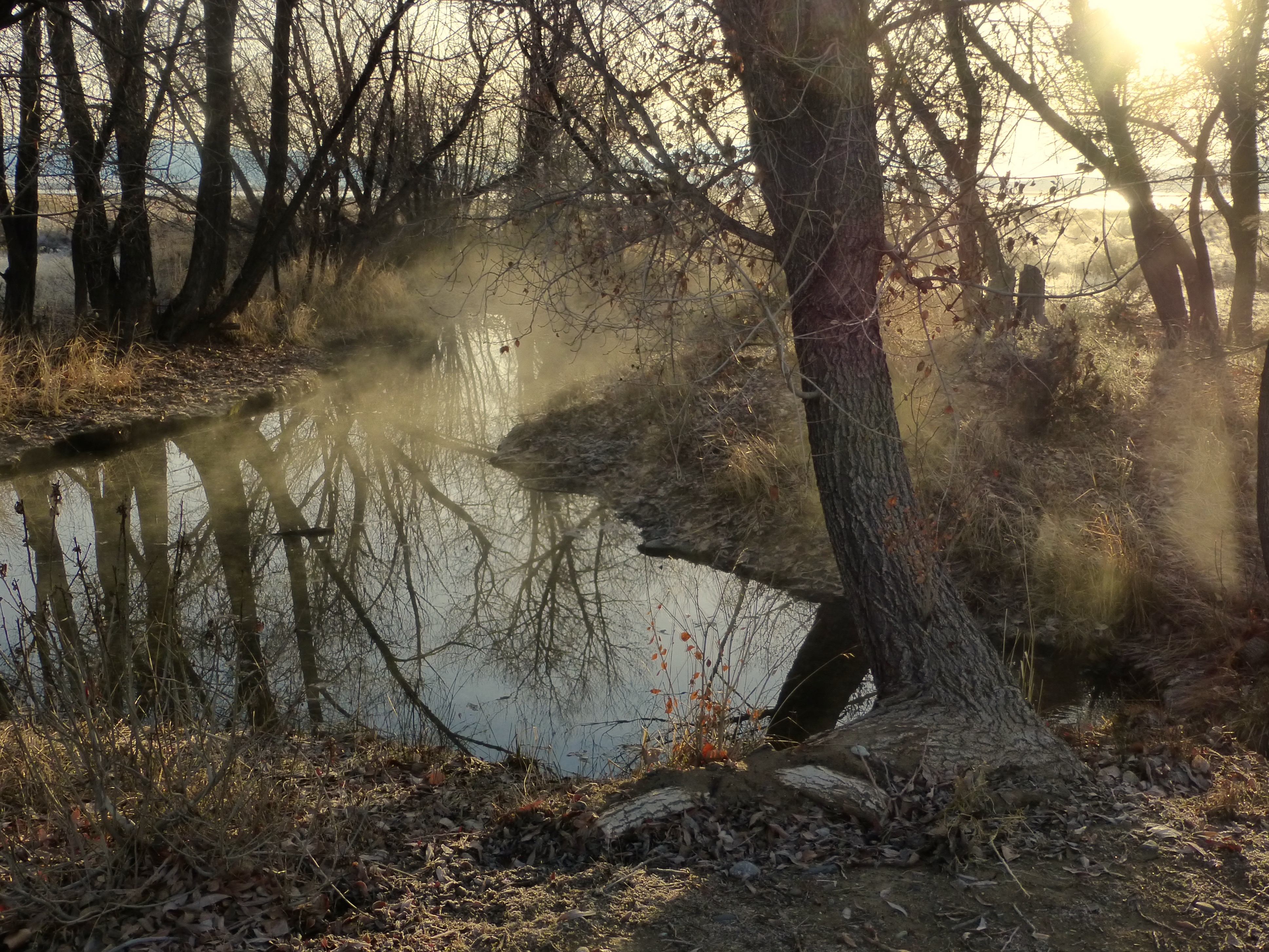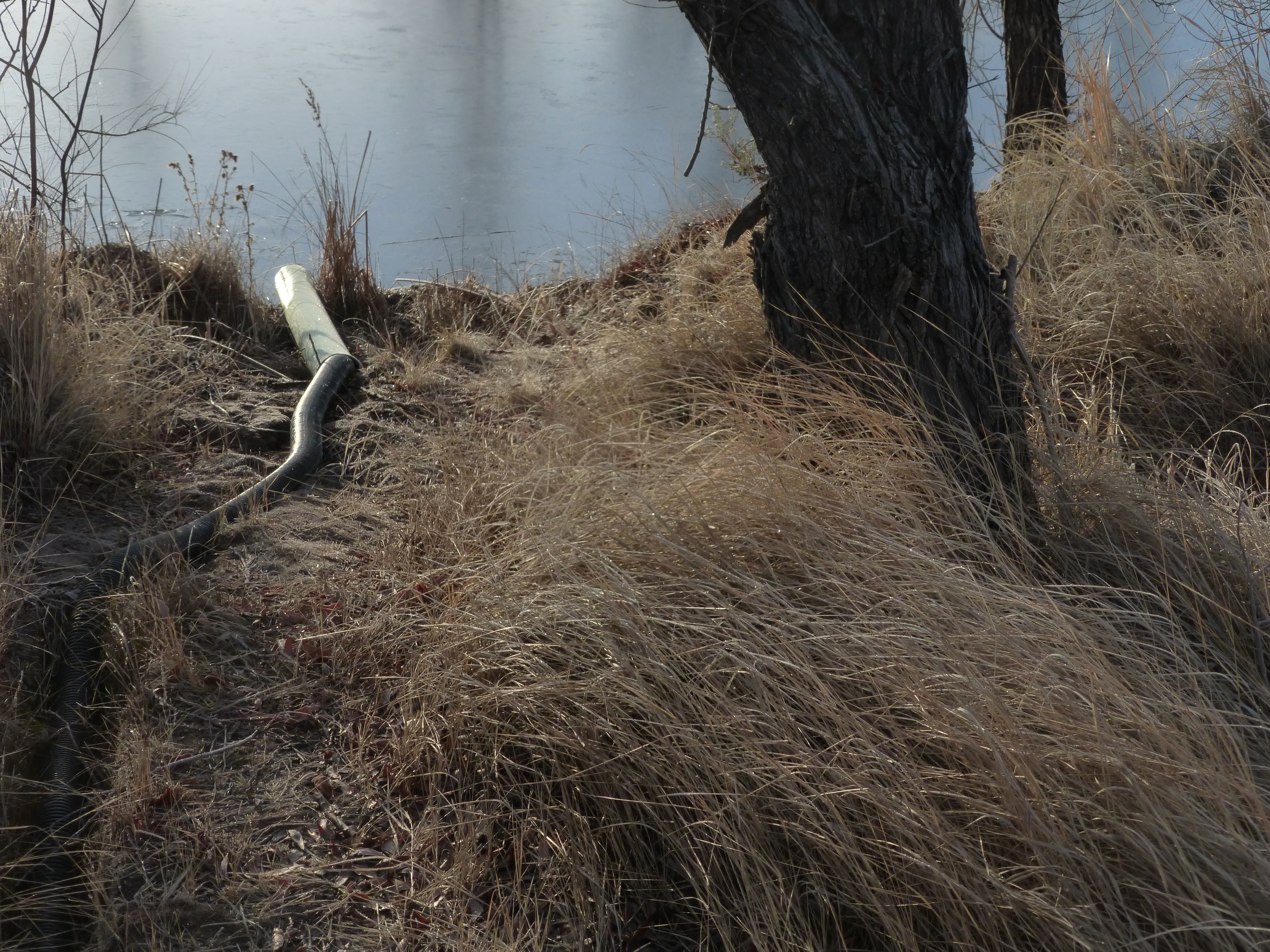 I finally took down and bagged up 2016's eighty-one watercolor triptychs with the usual poignancy…
exacerbated this time by the uncertainty of who will see the work ever,
particularly wondering what new amusements the second week of the Chump Presidency will bring?  A bellicosity with China benefiting neither side but, The Chump playing Mussolini to Putin's…well, Putin; he's much too clever to be a Hitler…Russia's.  An obvious ploy, but with the right patsy, rather horribly workable.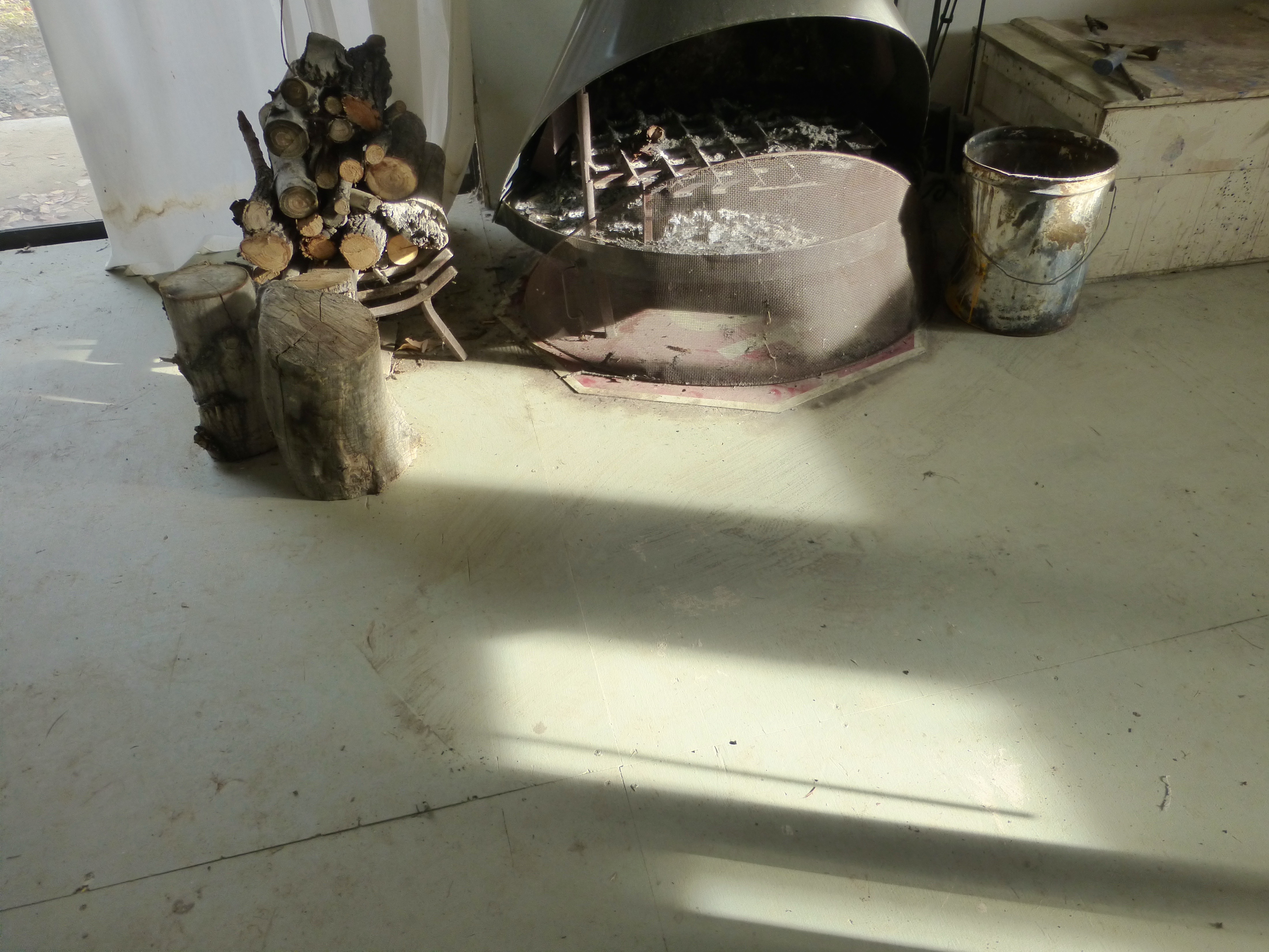 So in the aftermath of such a disaster what sort of apocalyptic crews could be expected to appear up here?  Trumpian loyalists taking possession of Their Public Lands, Partisans fleeing from the Coast, the Army fleeing the Han invasion? Israeli "settlers"? The Chinese Army?  The possibilities are endless, although probably won't include many 'art lovers'…of course there's also the nuclear option, in which case they [and we] will all be dead. Now more than ever.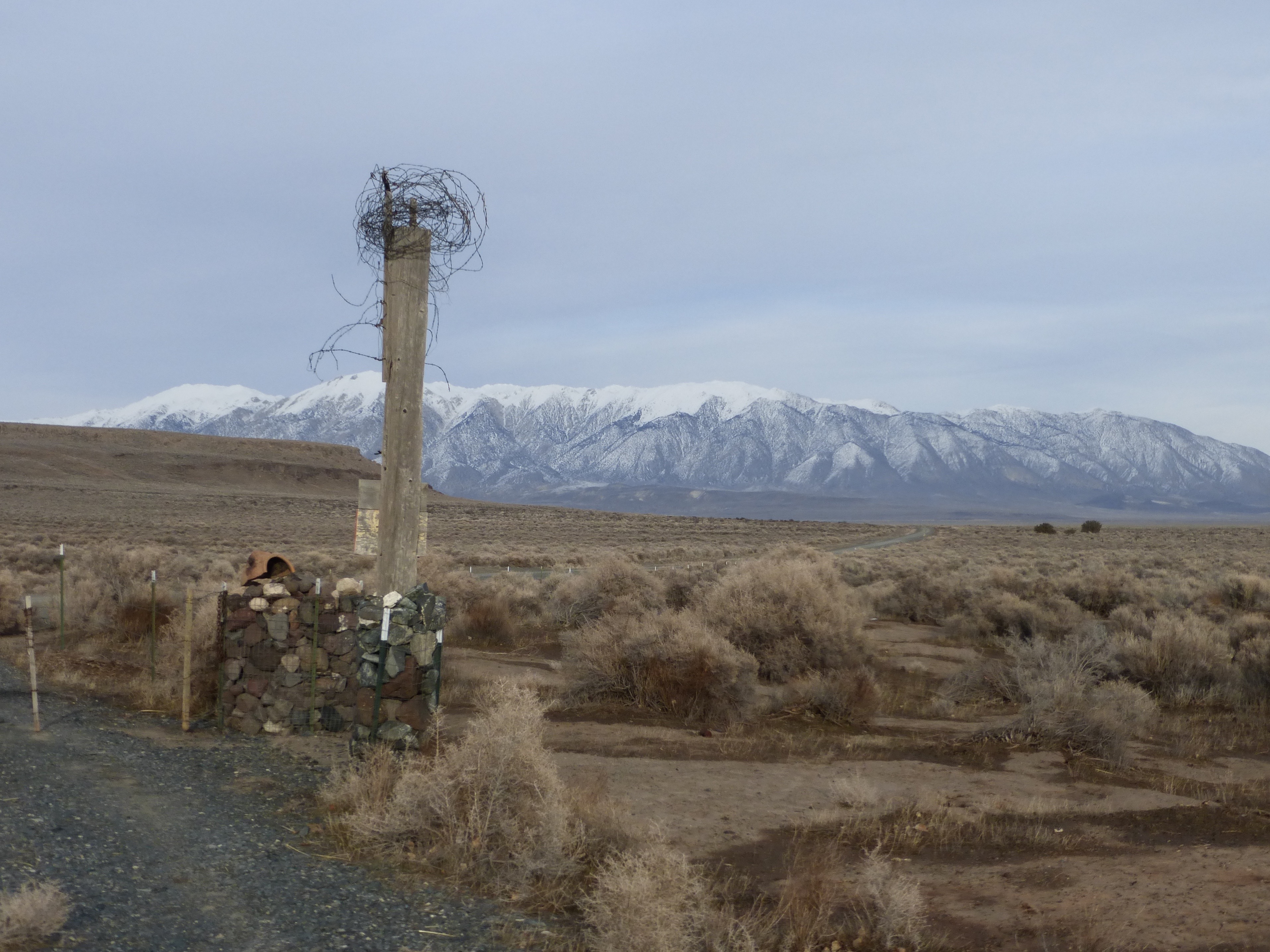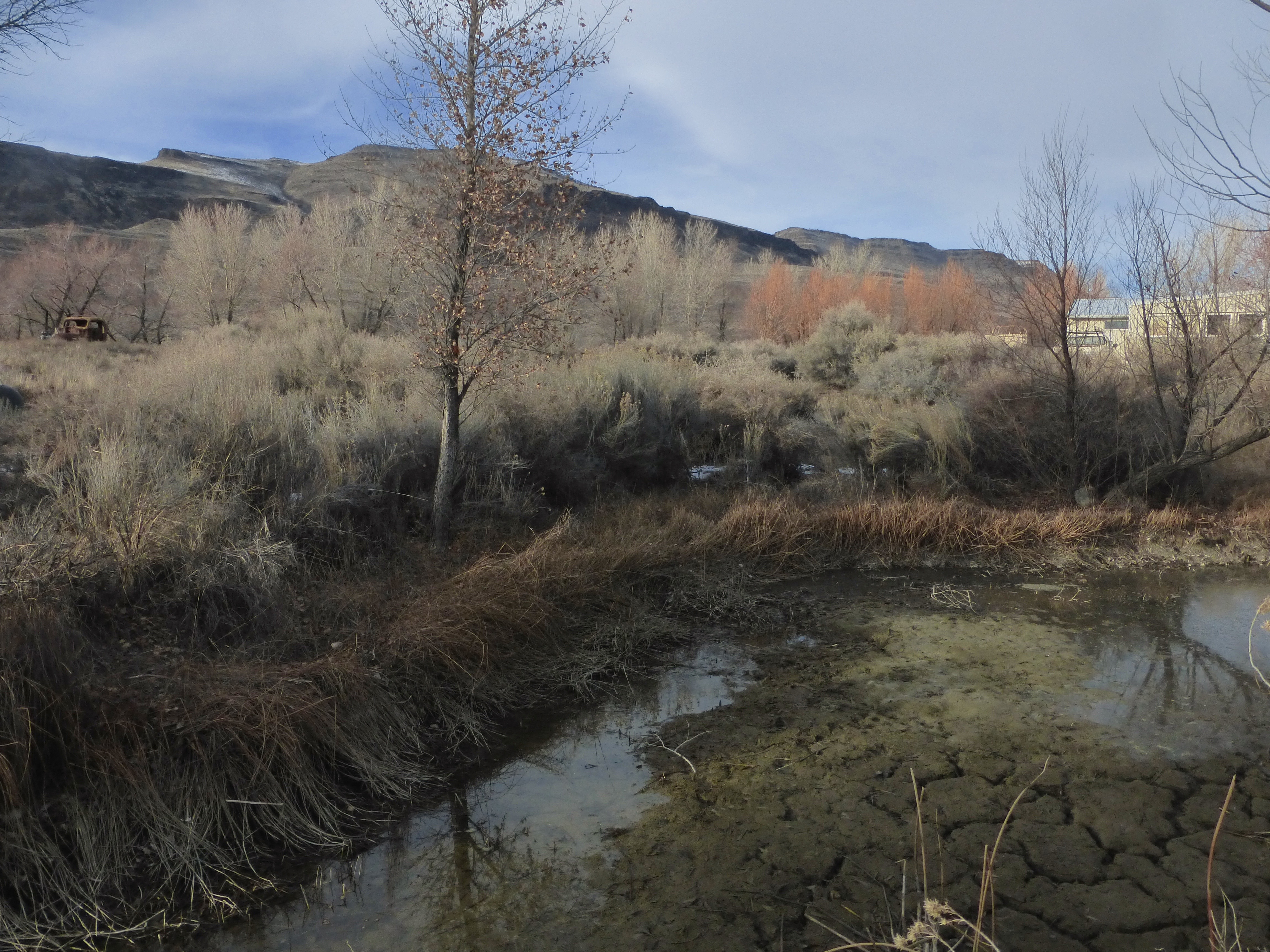 Despite all, the water trickles in as I load up…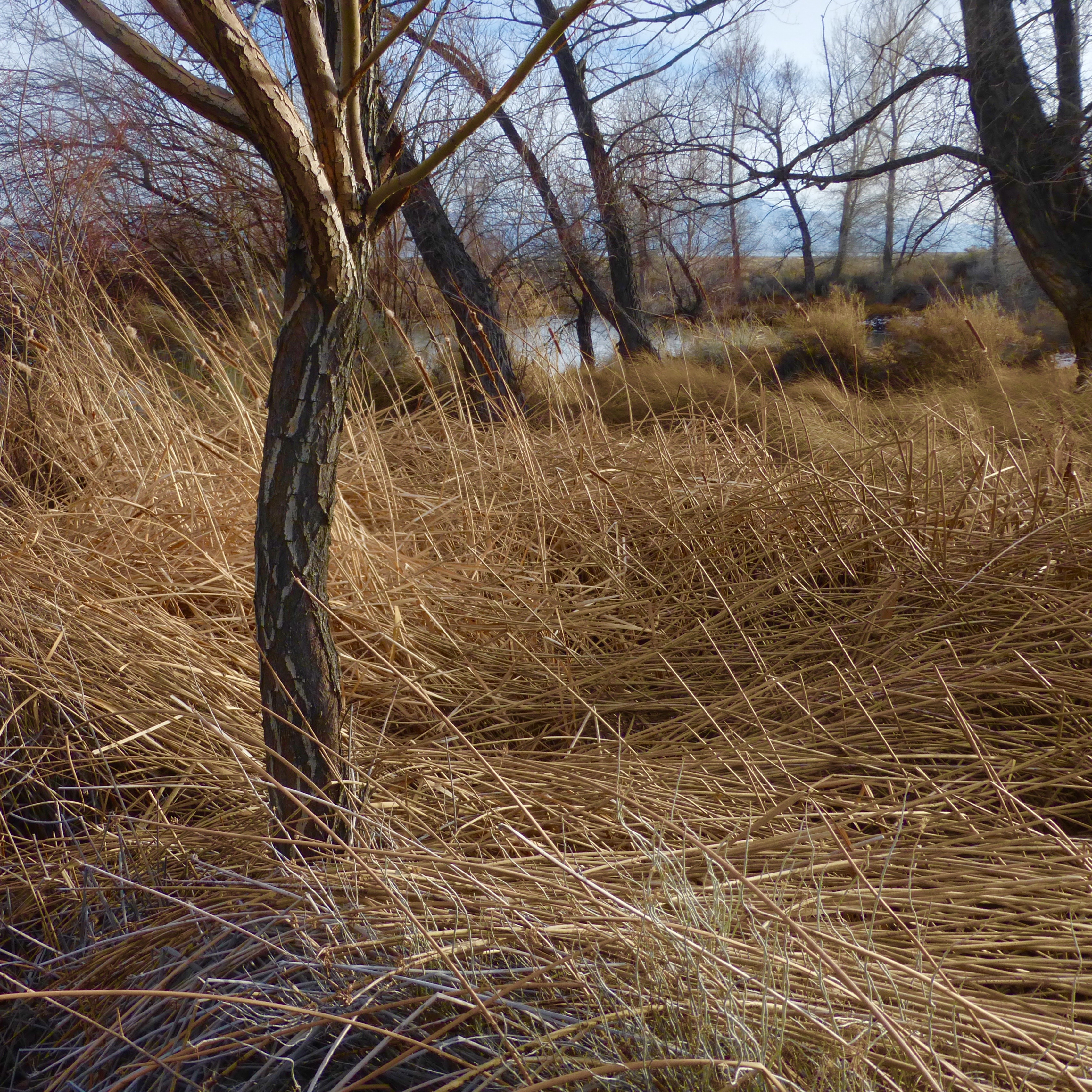 Happy Trails…until we meet again, as the song sez.
M