[But first immense thanks to Willey for the loan of the Cat, Dave for the backhoe, to Linda for showing up with love and crabs [not THOSE kind of crabs] and being able to put all or most of the long-term plans to rest before the Freeze.]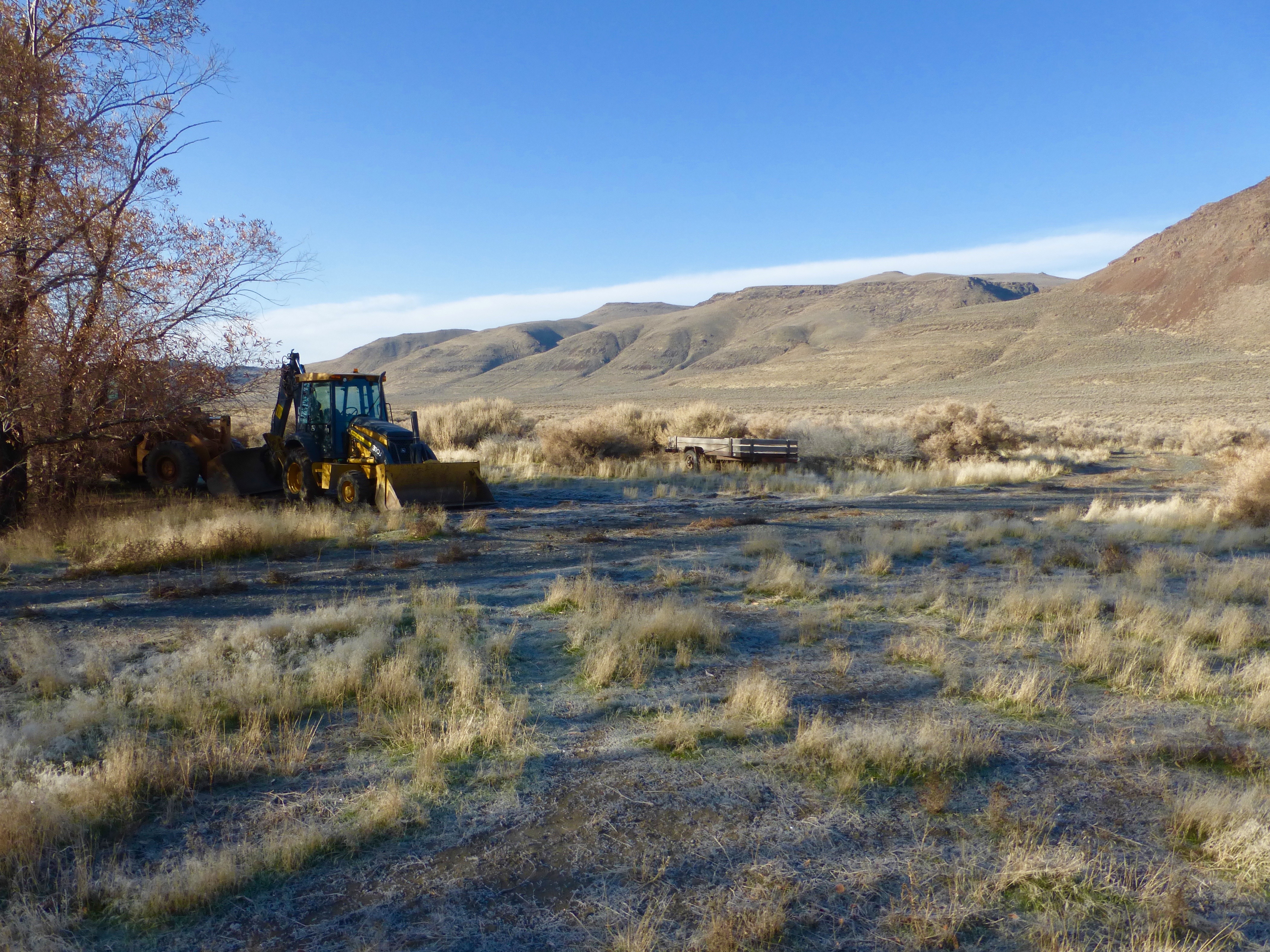 In a November we'll remember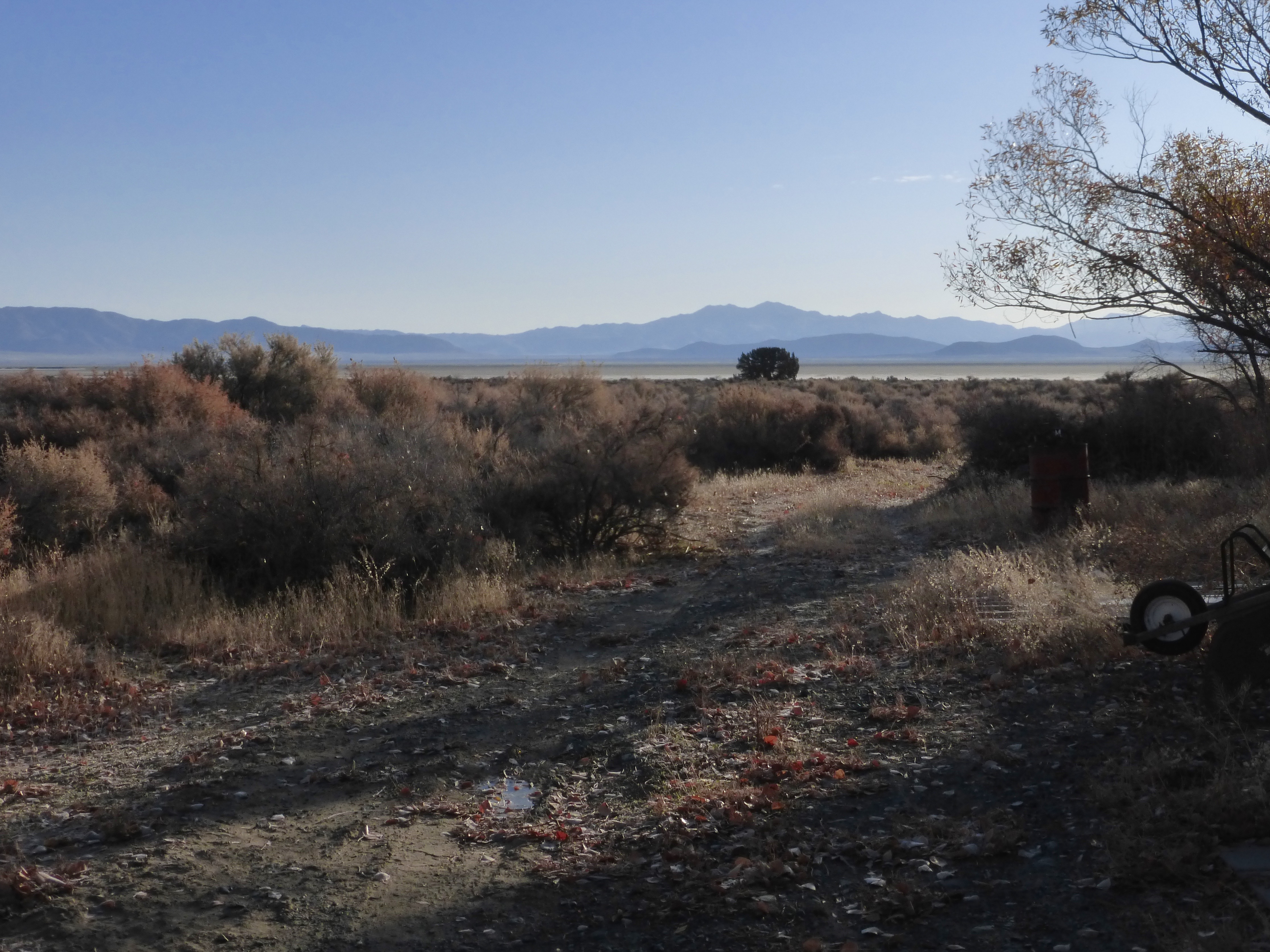 for horrendous news, wintry views, chill
breakfasts on the porch [not shown]
and, thanks to rain days and a holiday,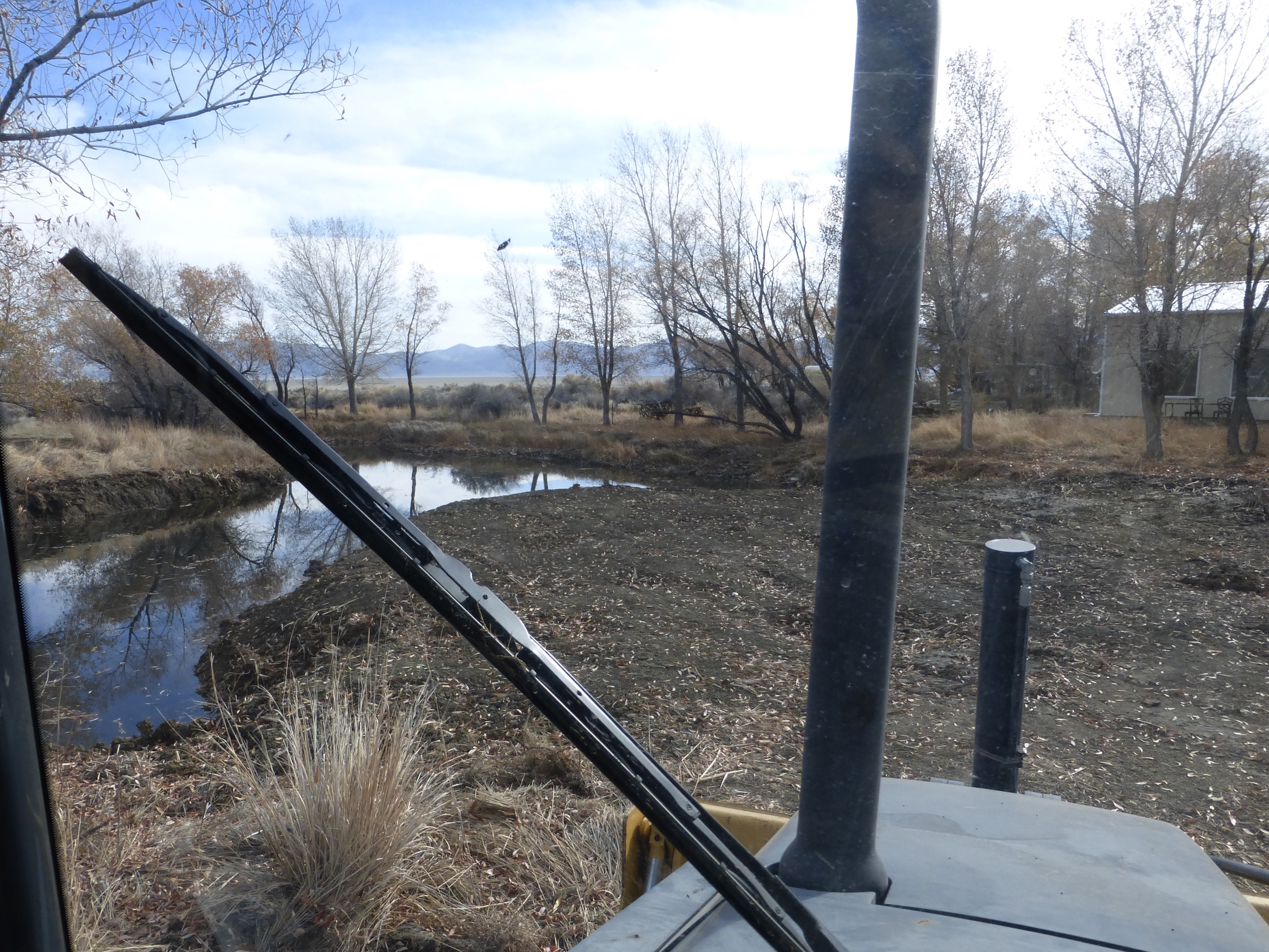 sufficient time between hoe and Cat to complete the cleanup before Willey's return.
Sunday, after all those mornings fraught with frost, saw a dusting of snow on the desert.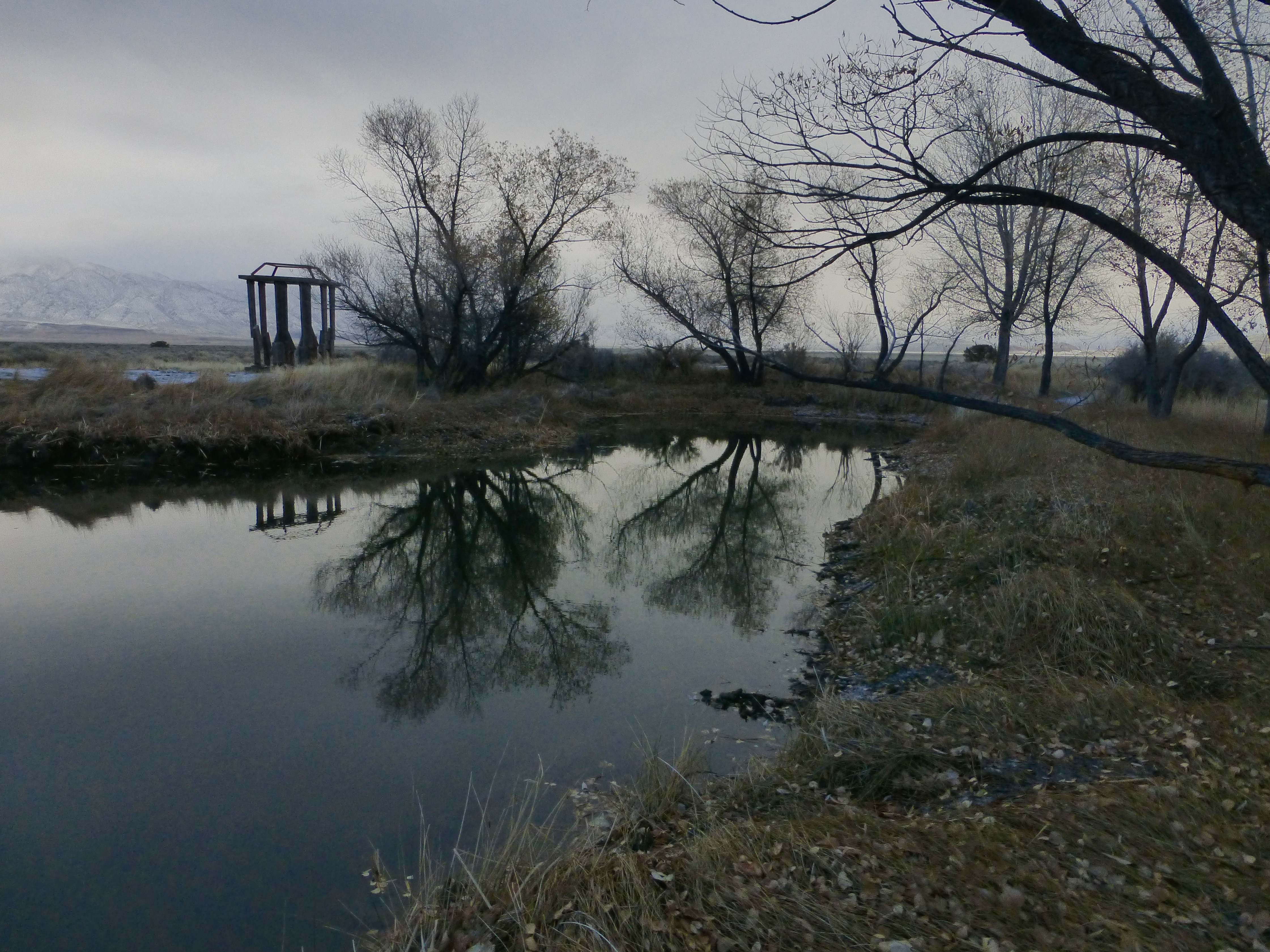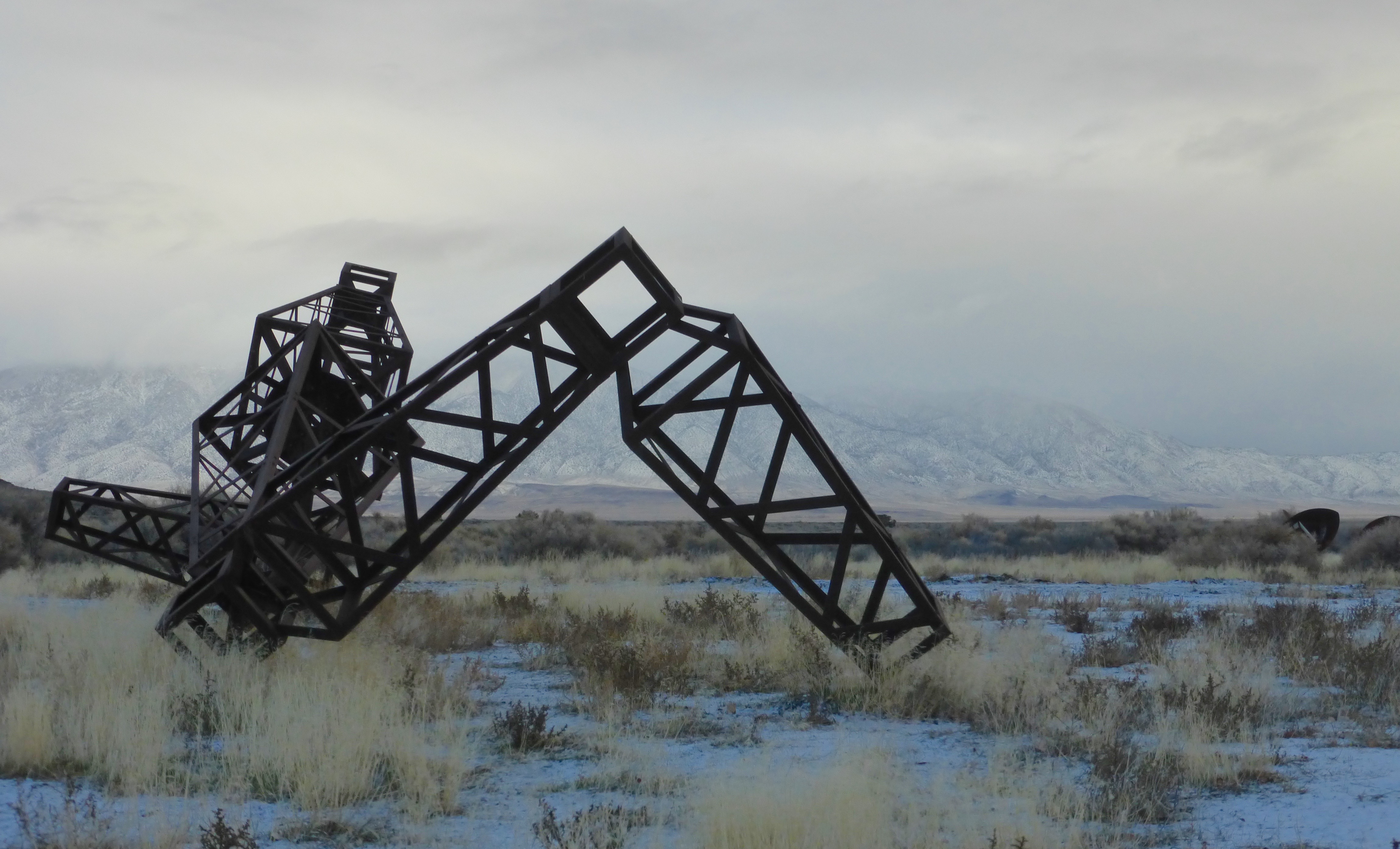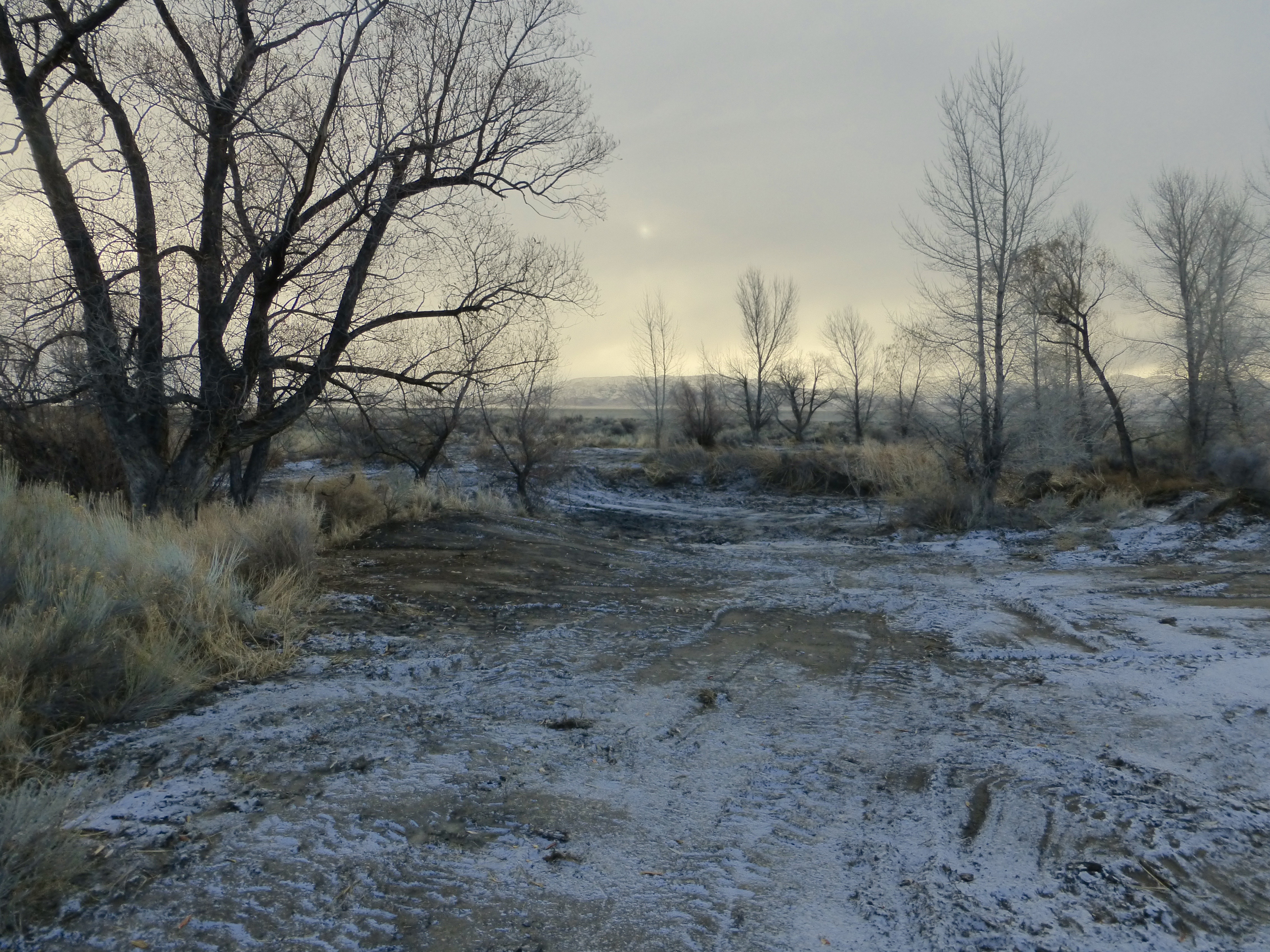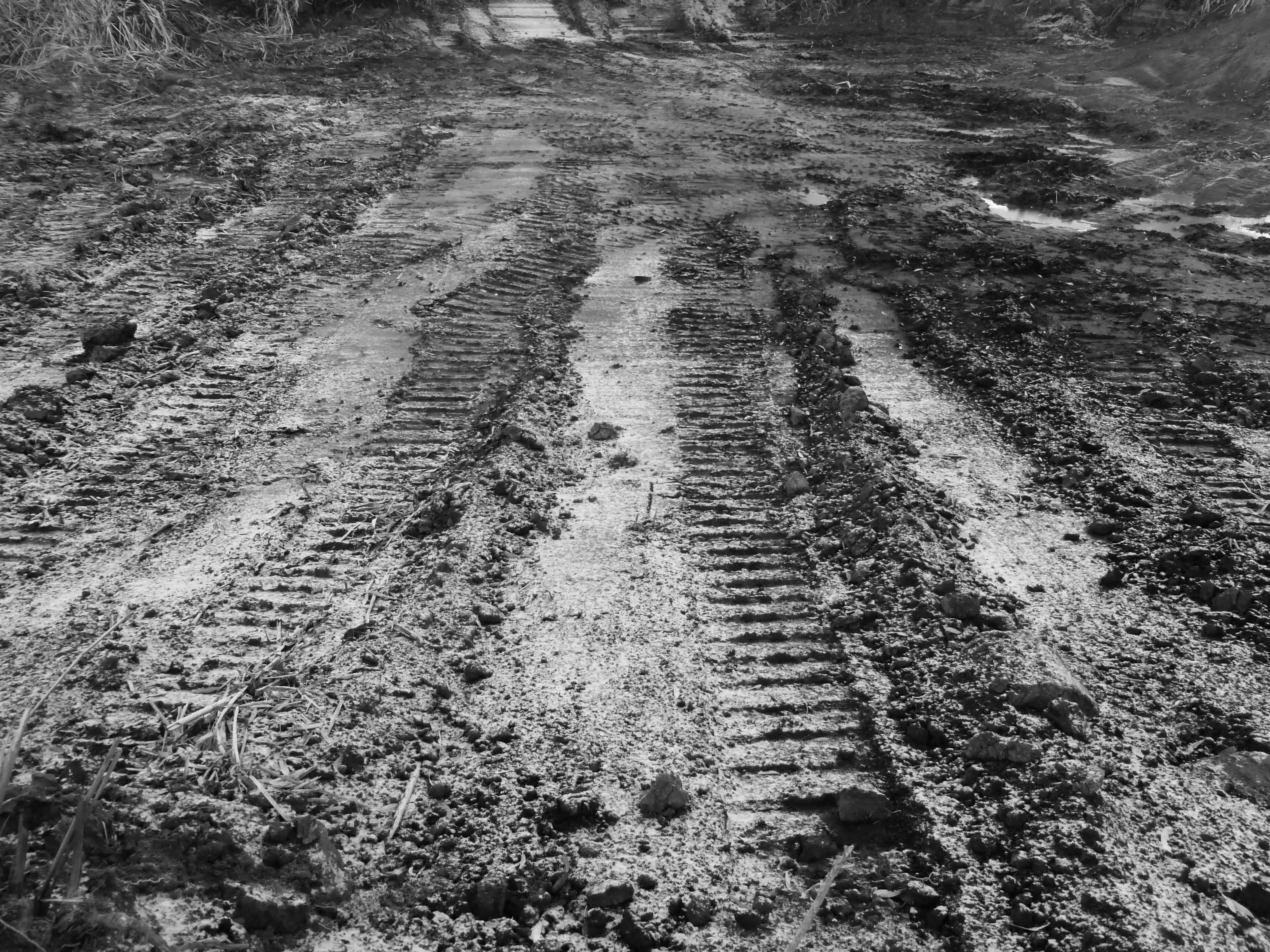 'Cold', it's called, wherein a person eschews the views to breakfast inside.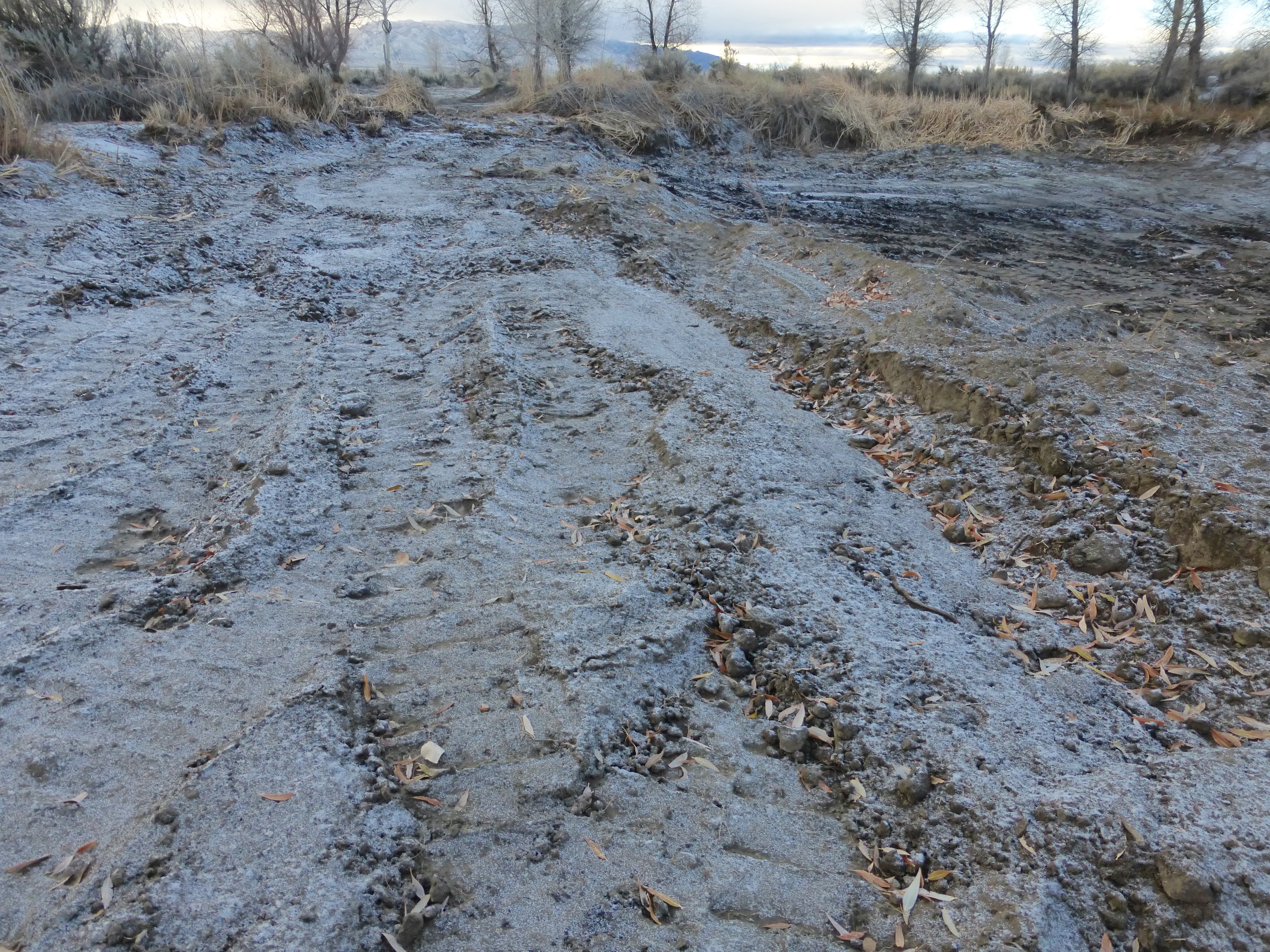 The clouds burned off nicely by ten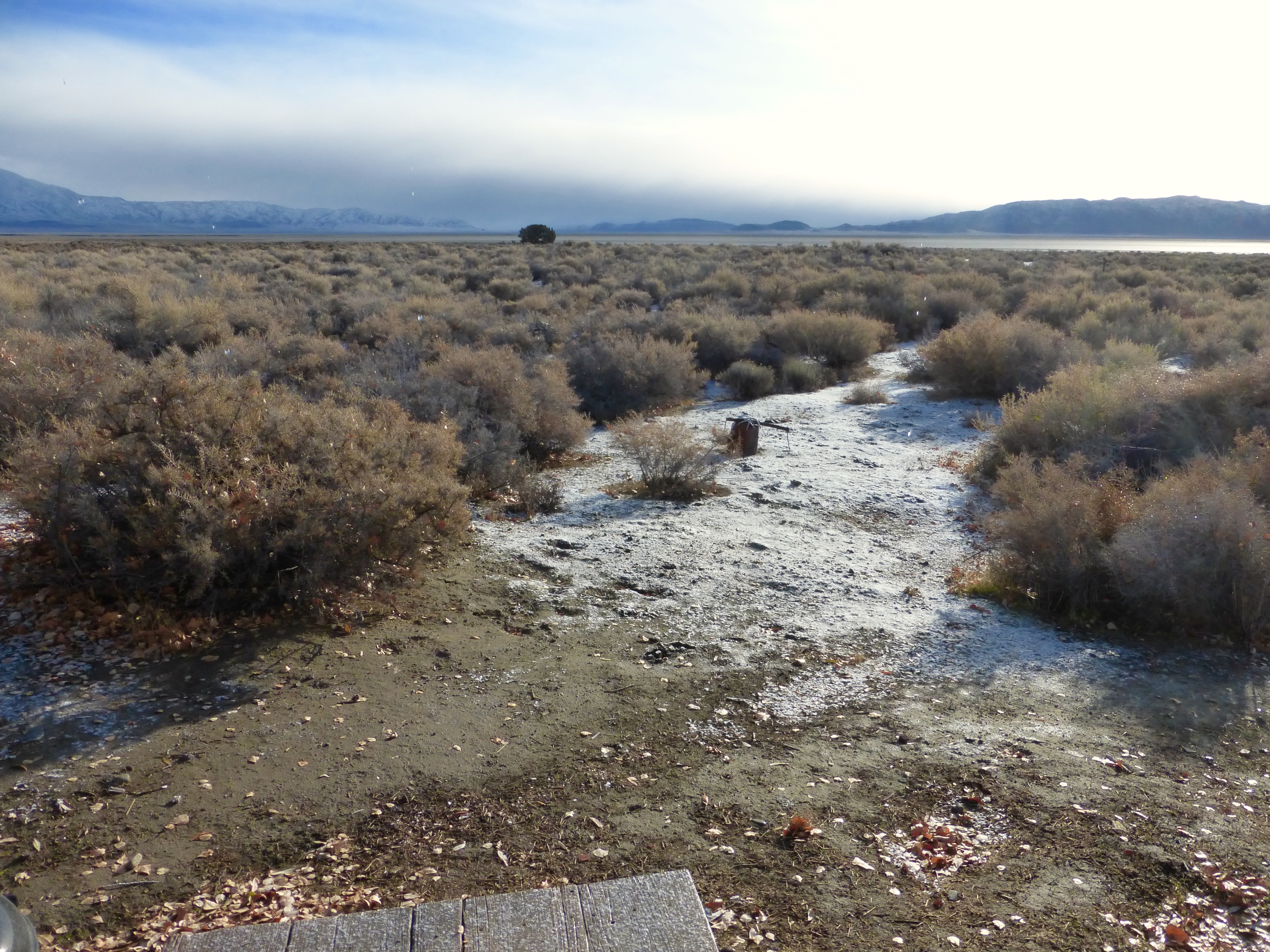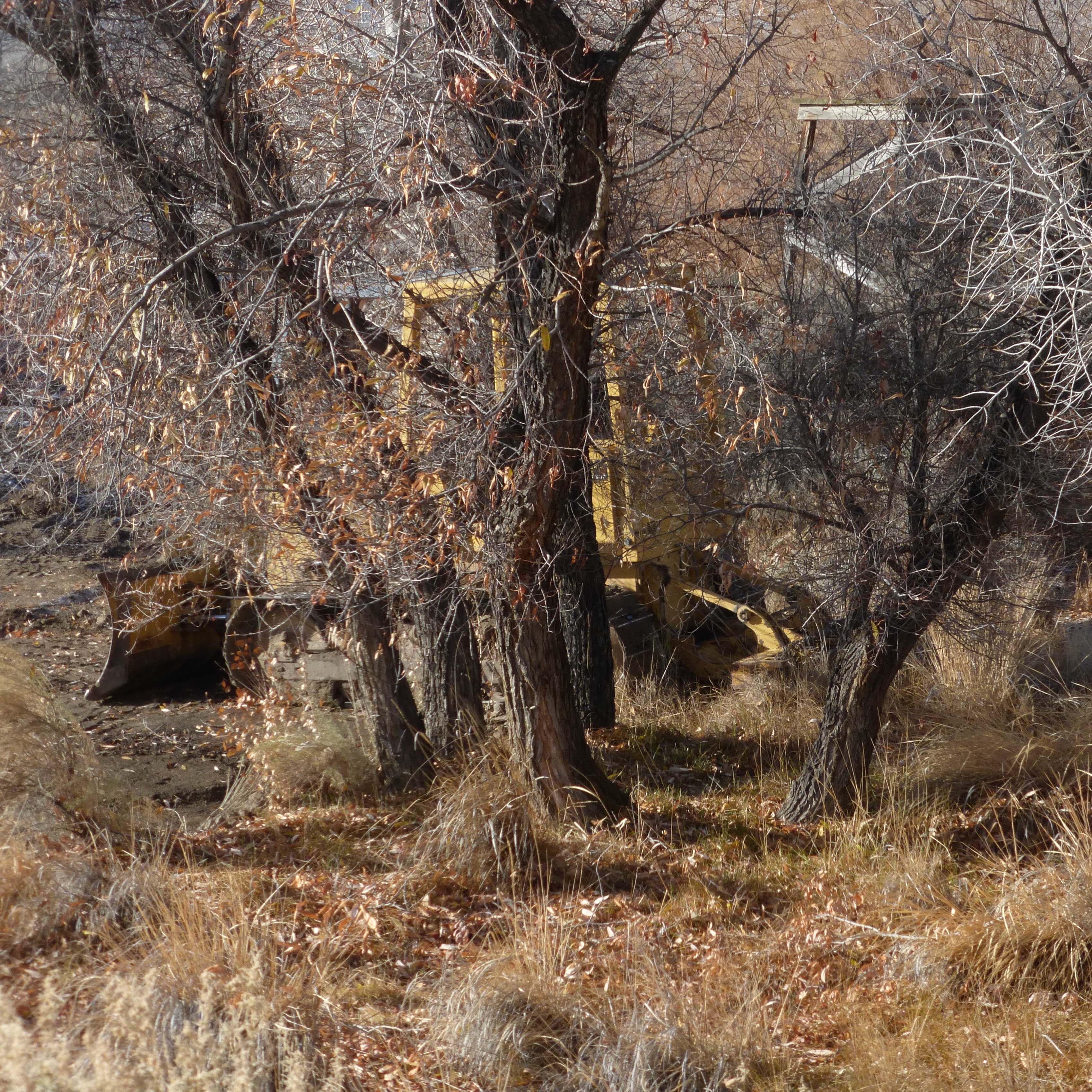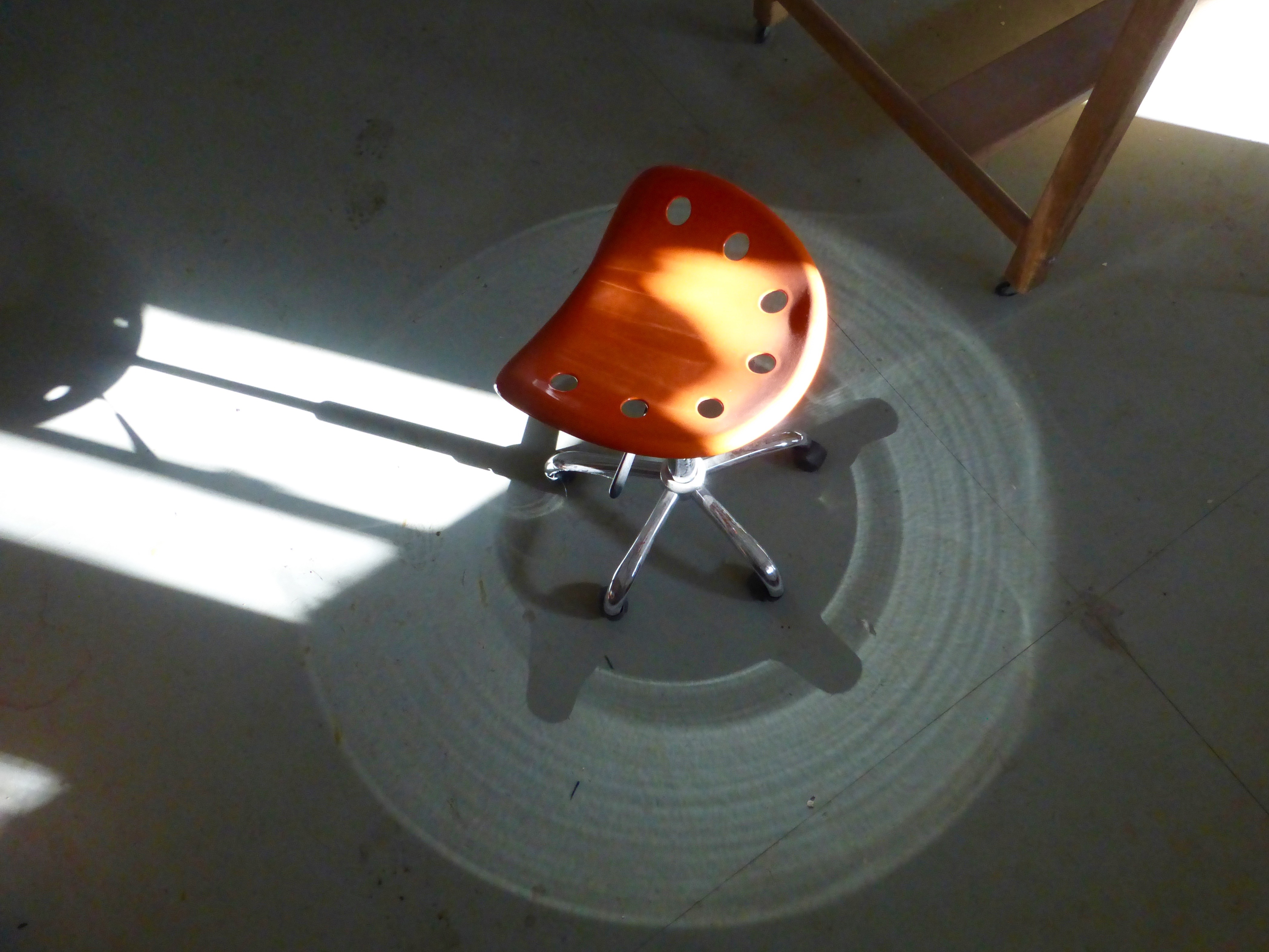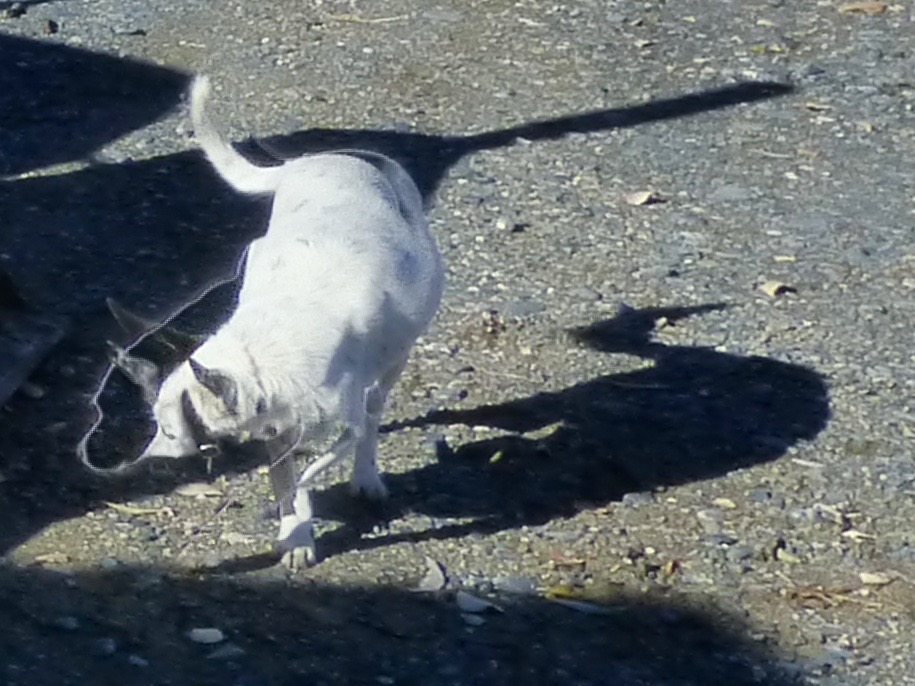 inspiring an Expedition out the Smoke Creek Road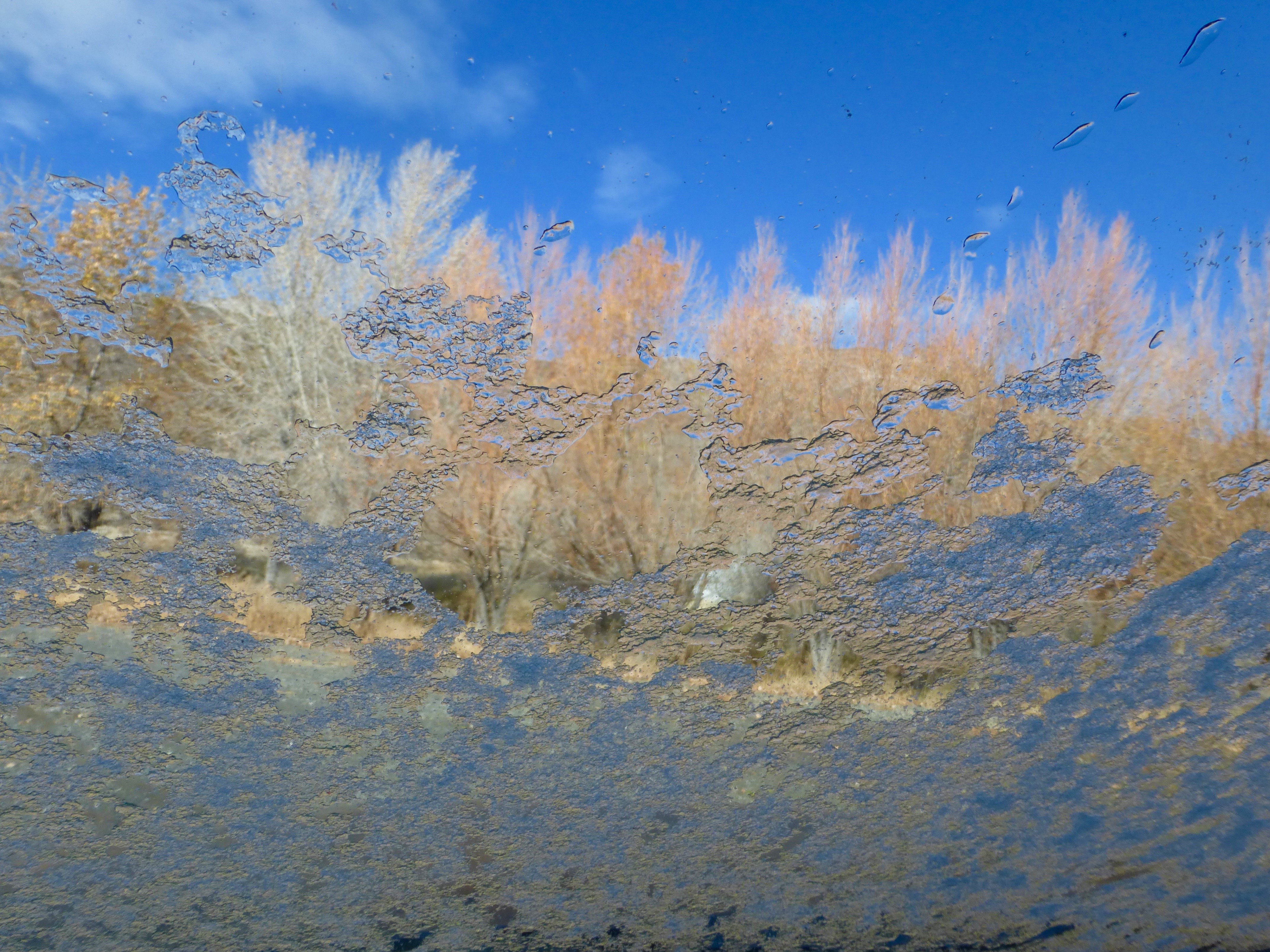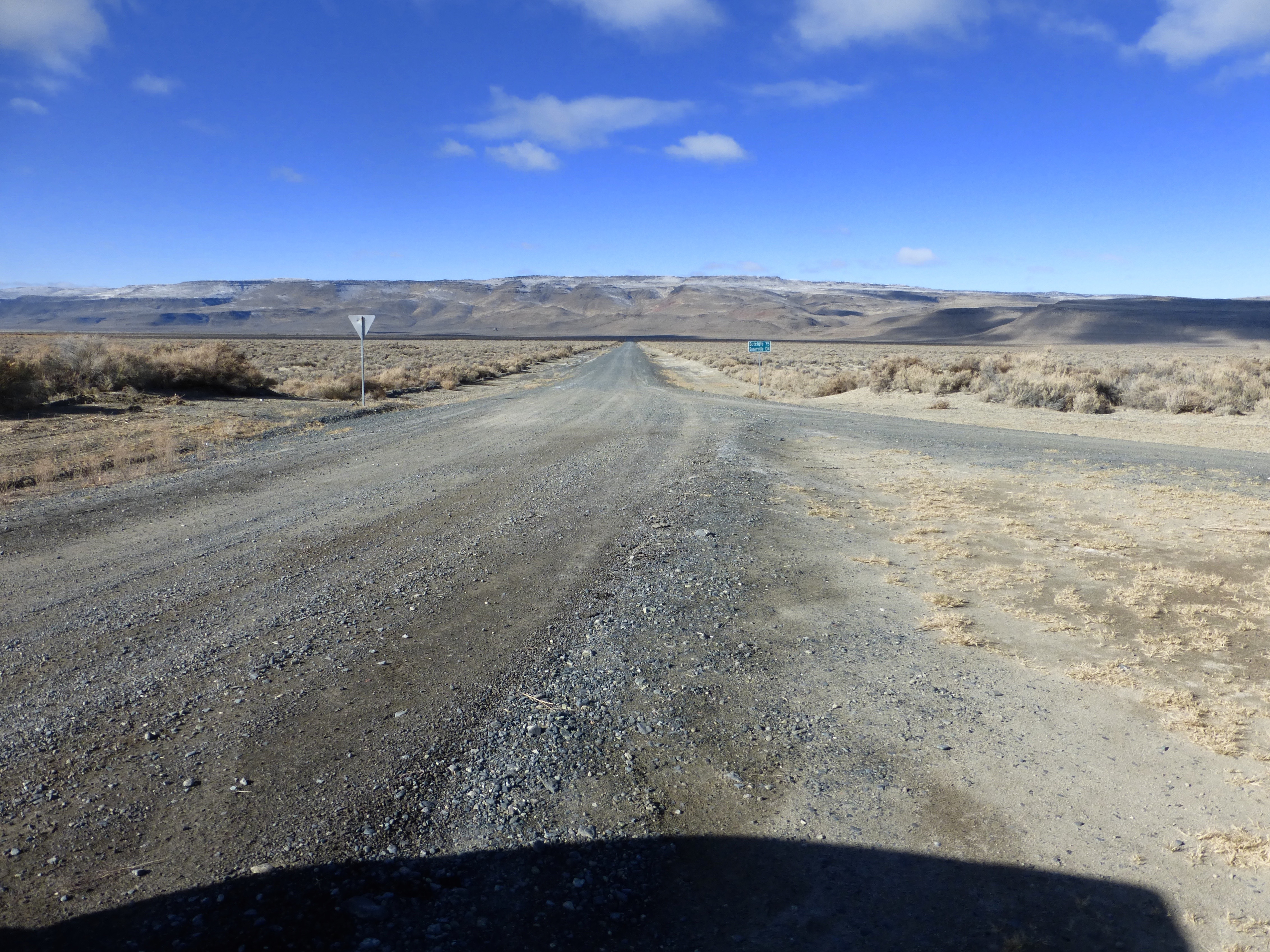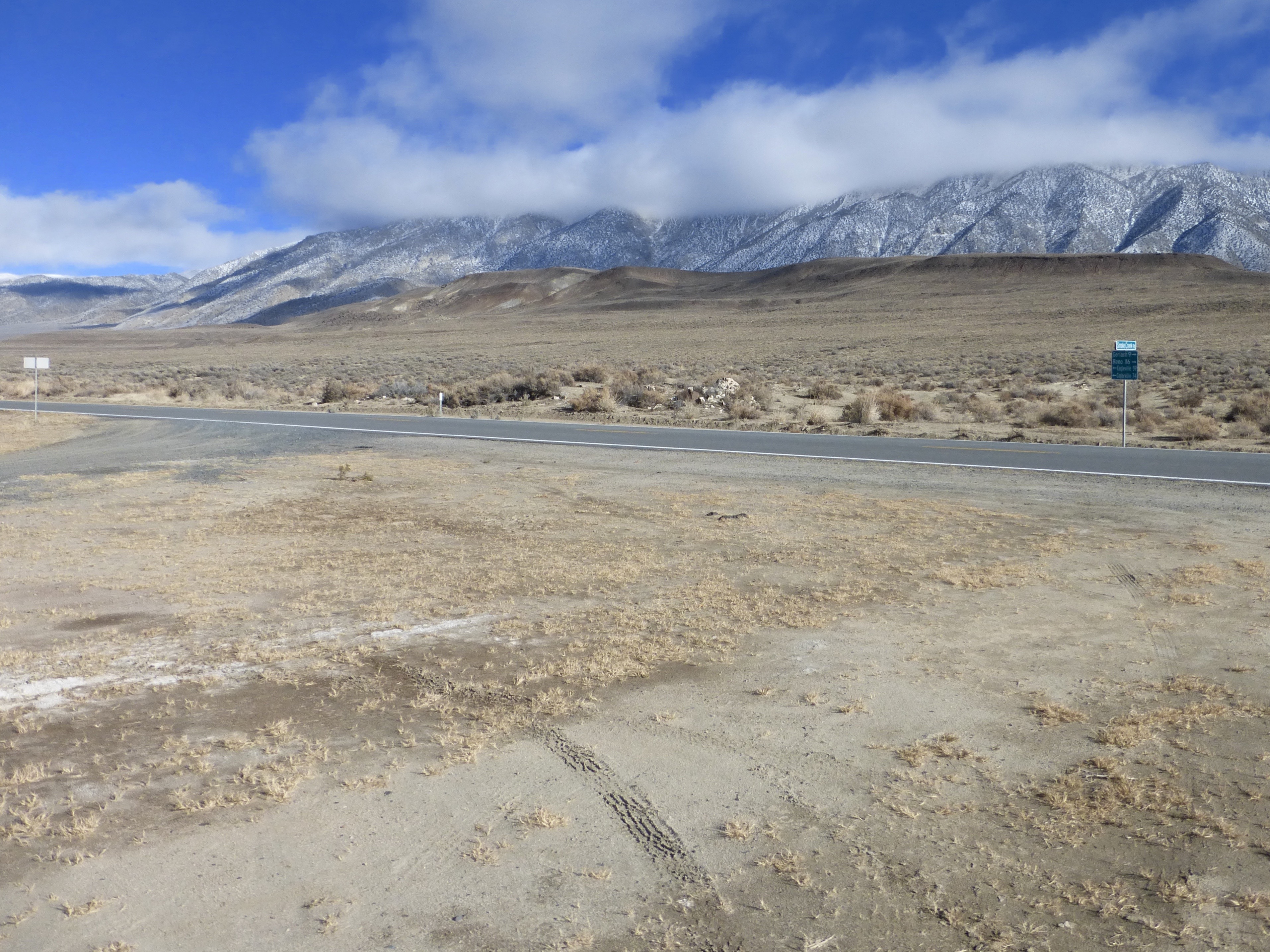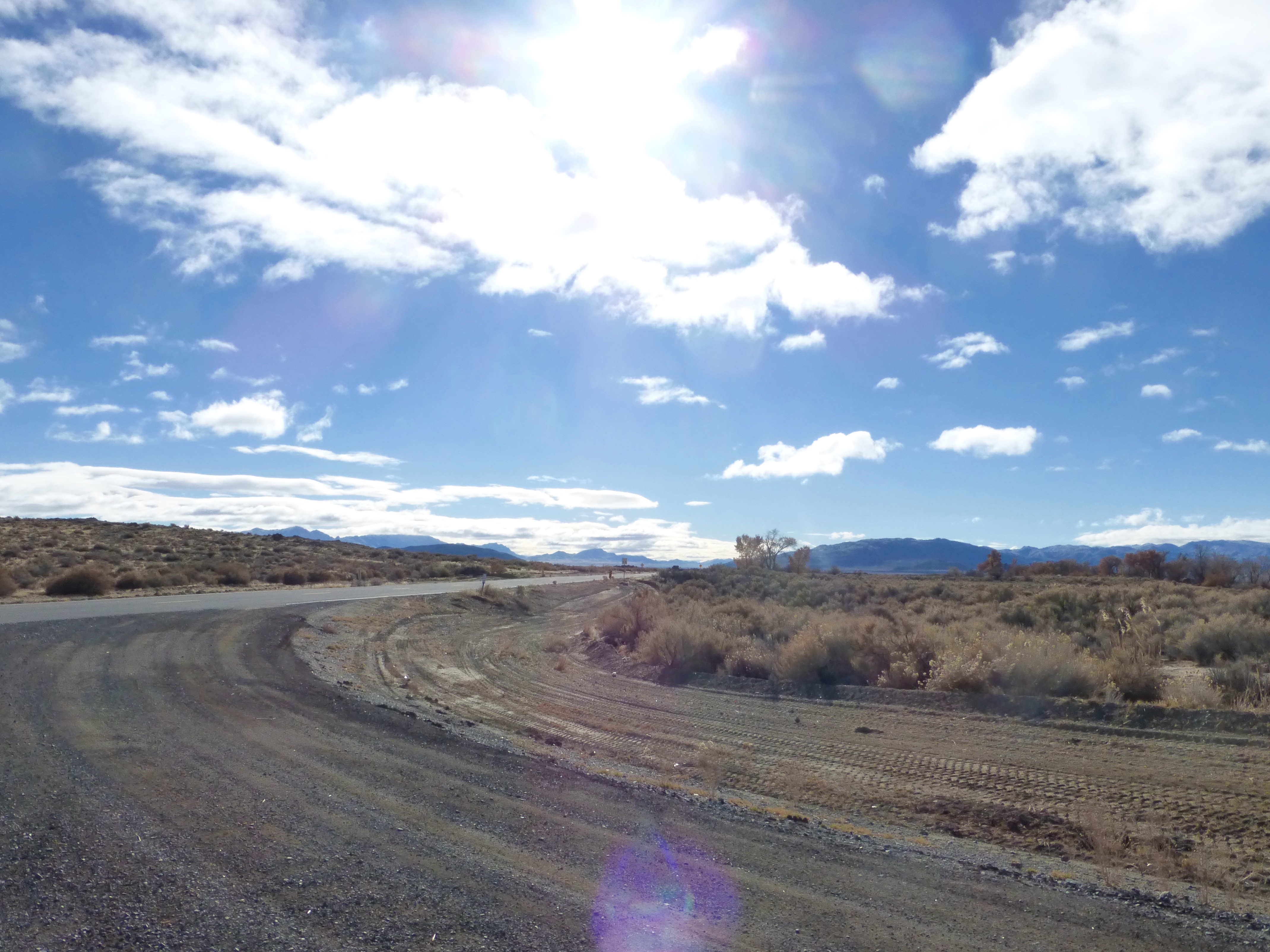 to pavement, then two miles south
to Planet X Pottery for celadon and hospitality.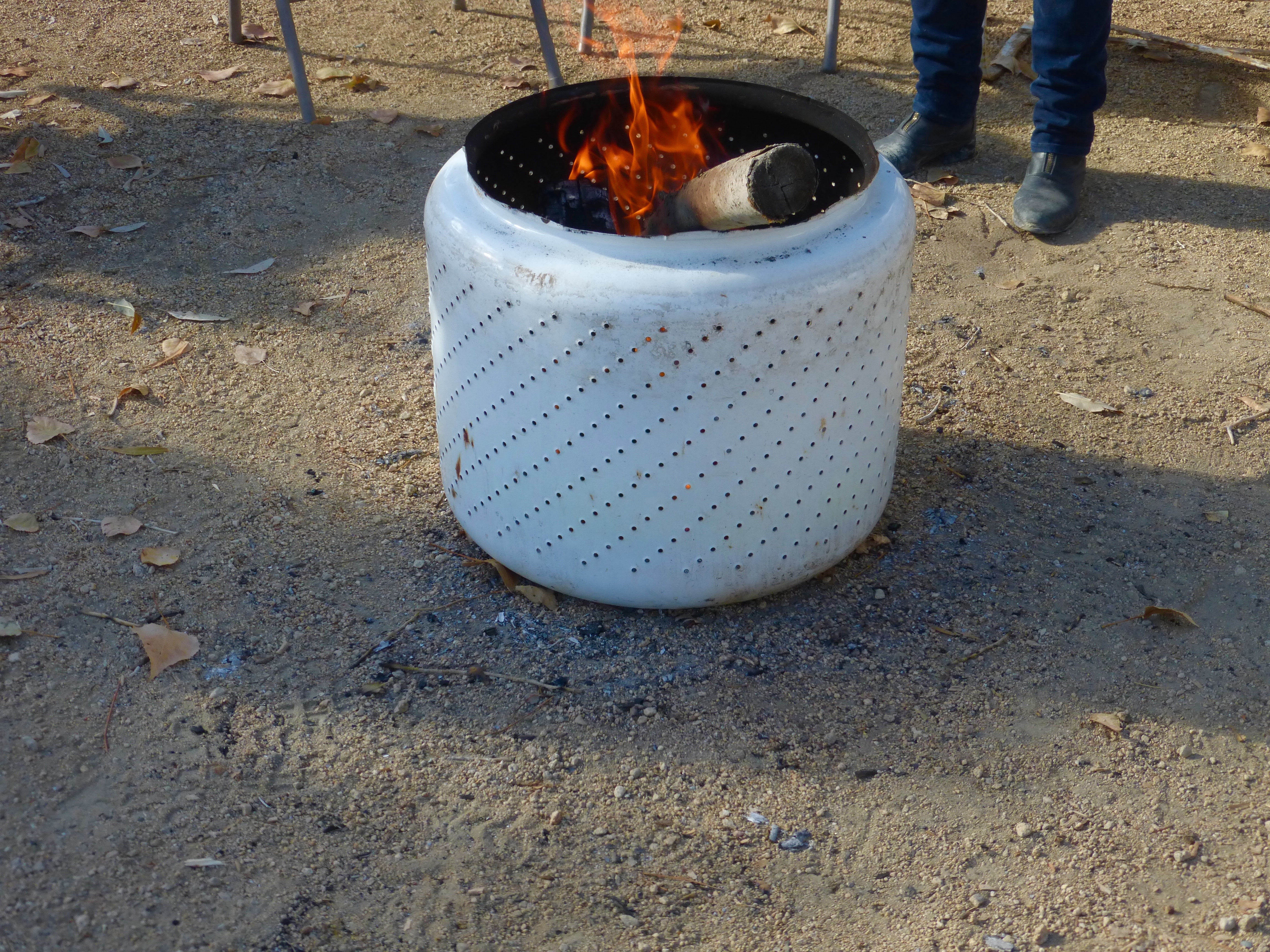 Home by one where the sun was soon finished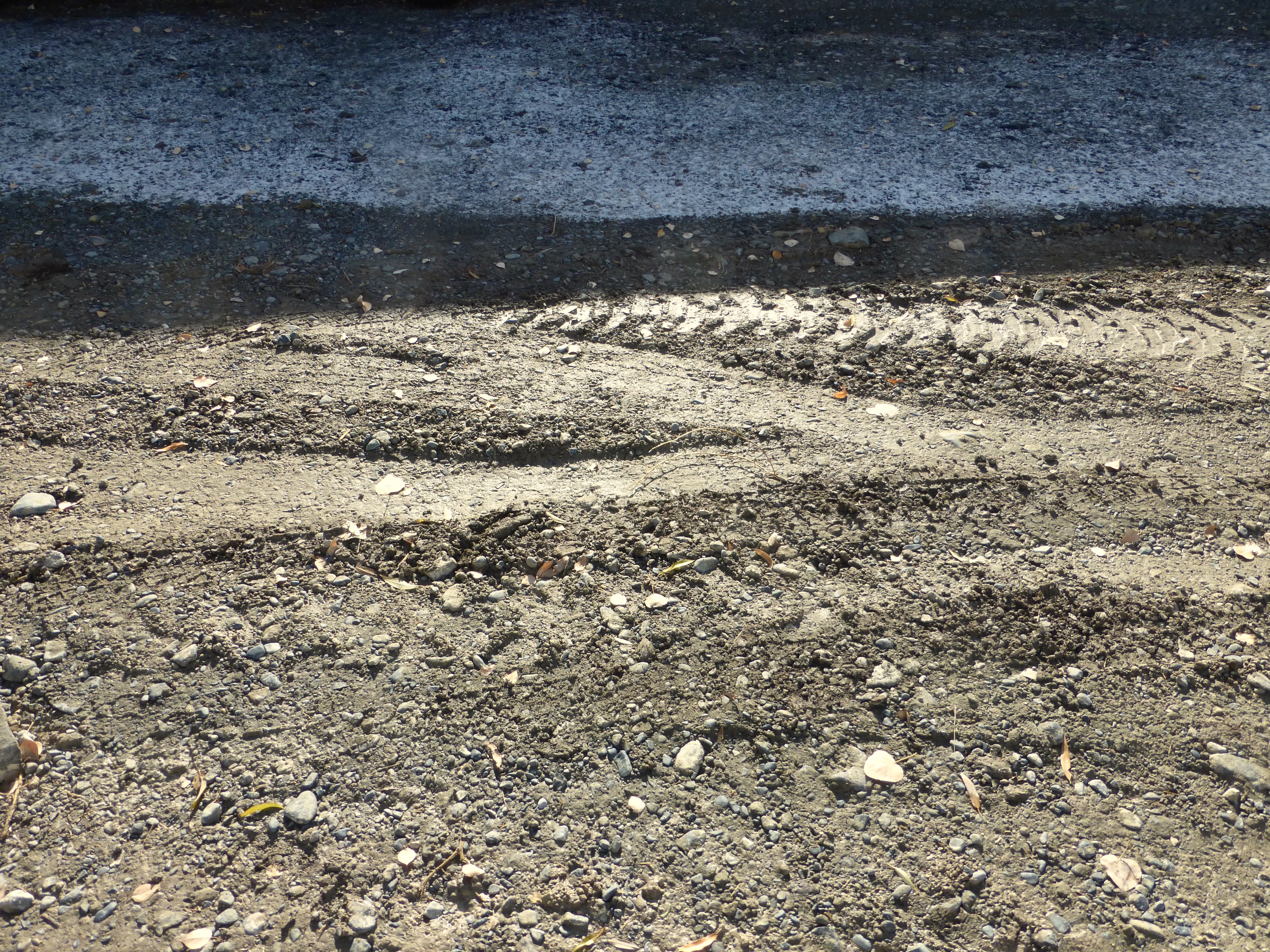 and the backhoe,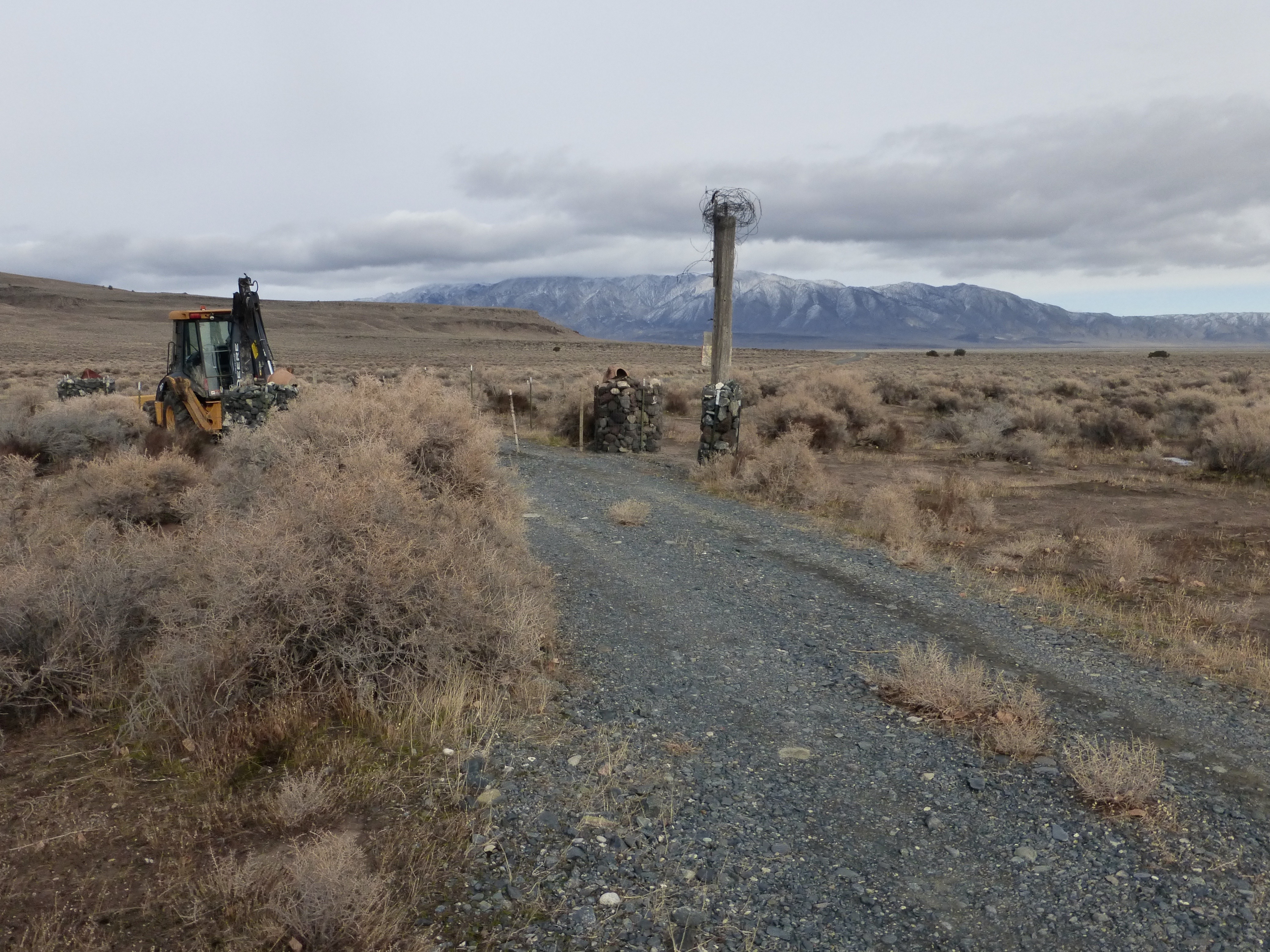 also finished, ended parked at the gate for Monday's pickup…weekend's end.
Two of the lunch pond koi [not documented], having survived months of low [or no] water, appeared just before L. headed over the hill Monday, leaving me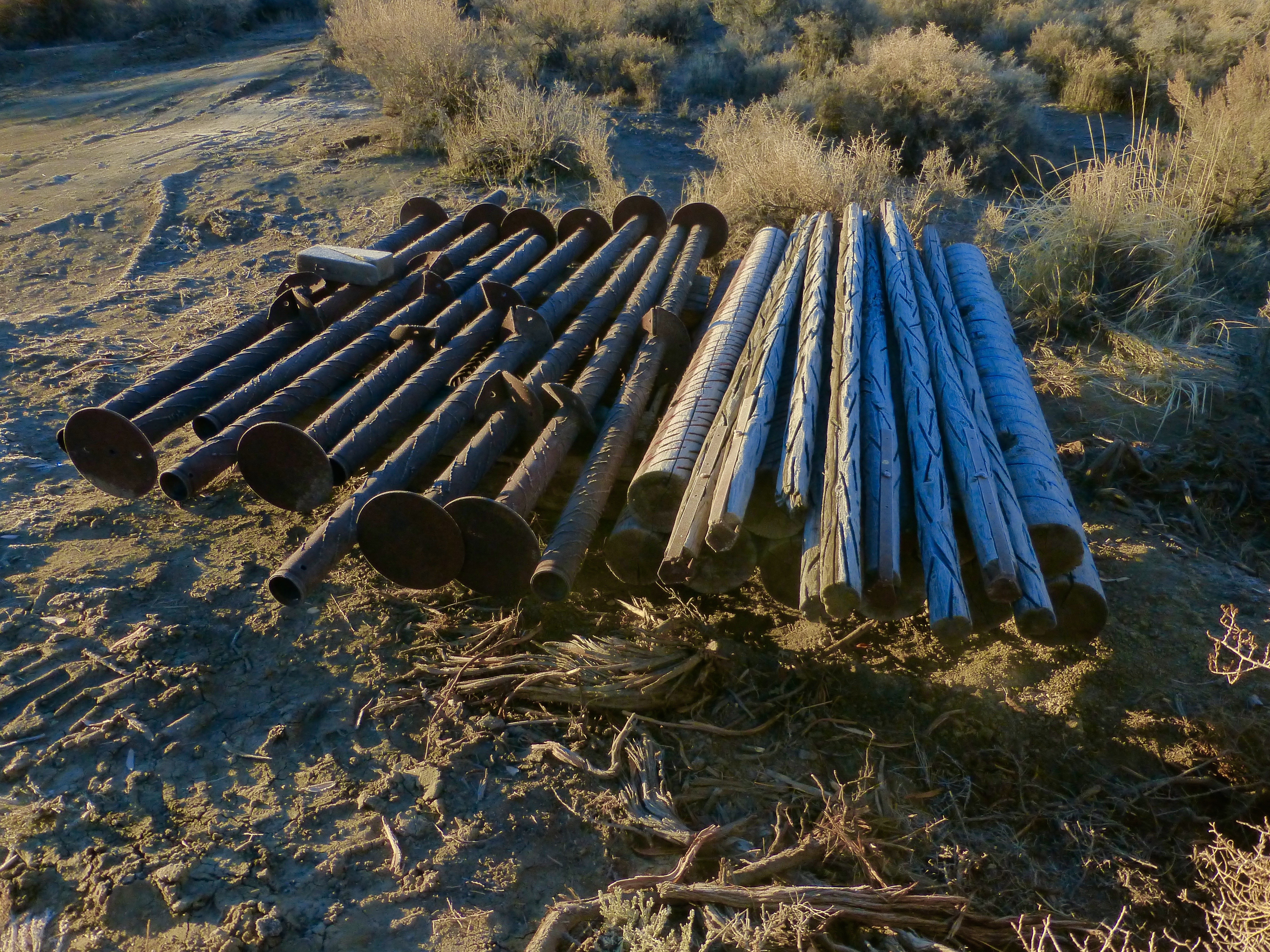 to unload gas cans and wonder if the leak into the lower pond will preclude its completion…
To be continued.
M