Sunday we took a calming dogwalk to the bottom of West Second, then loaded the icechests and began our separate migrations…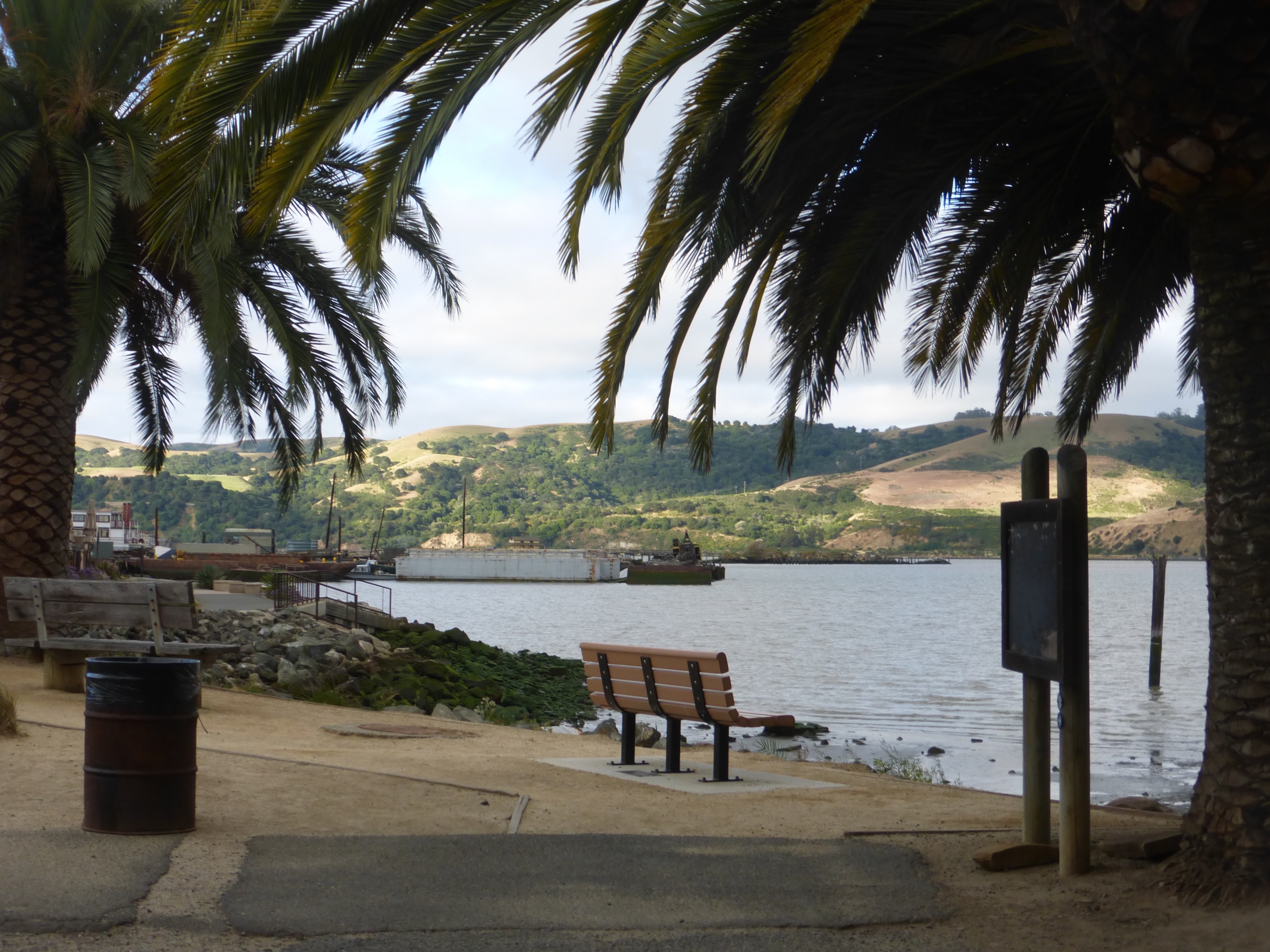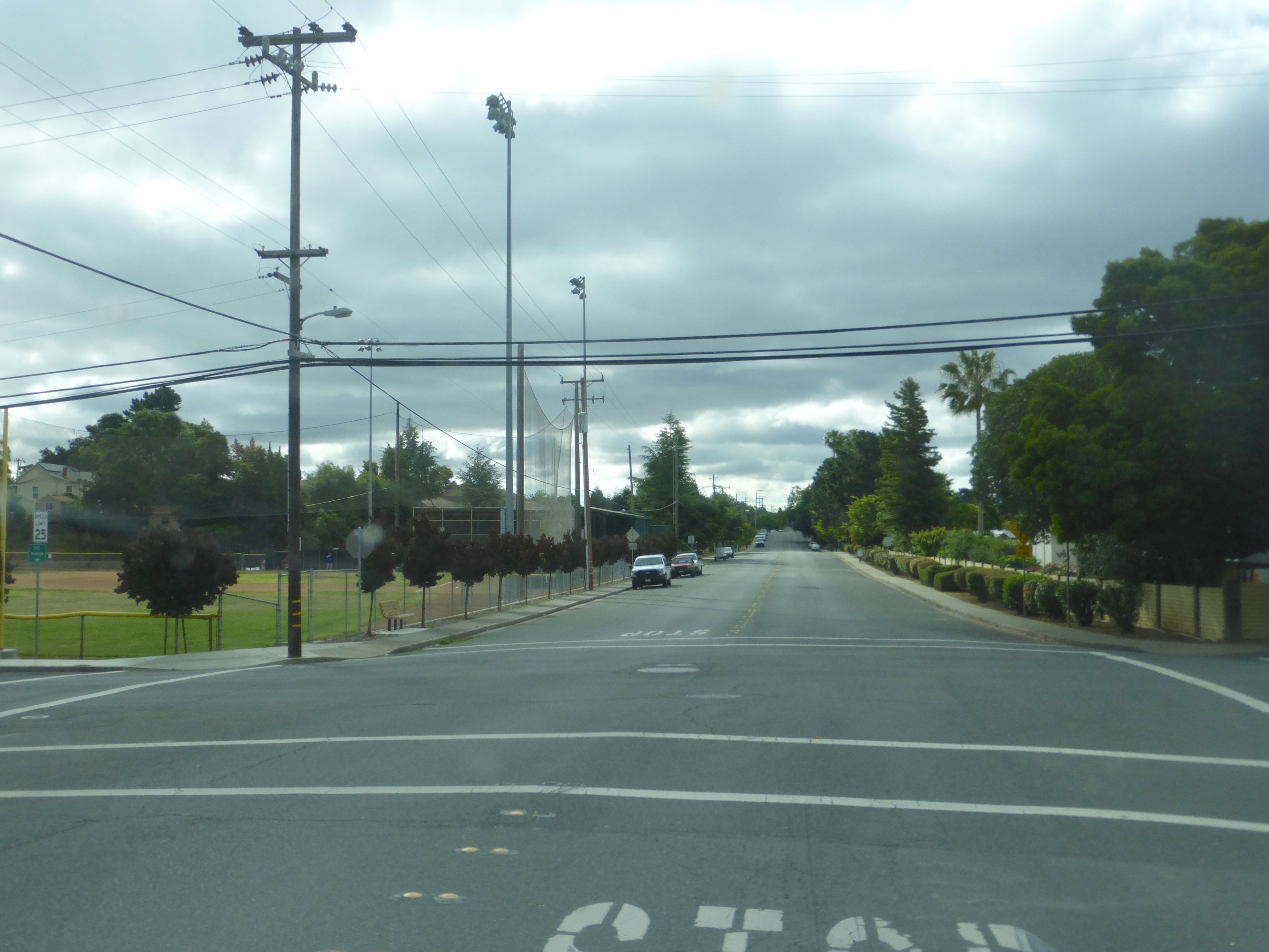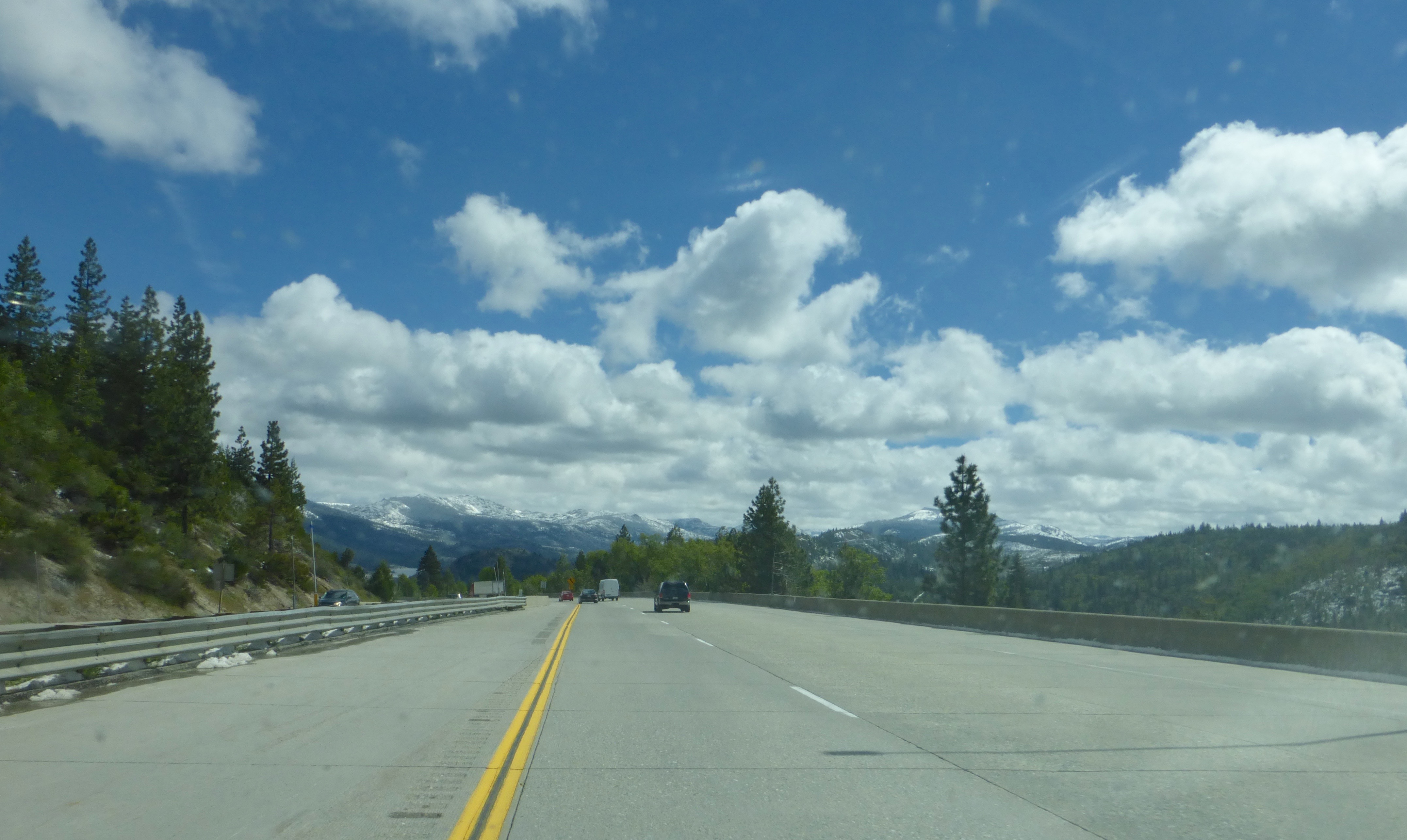 Late snow at Eagle Lakes; dry and clear all the way over…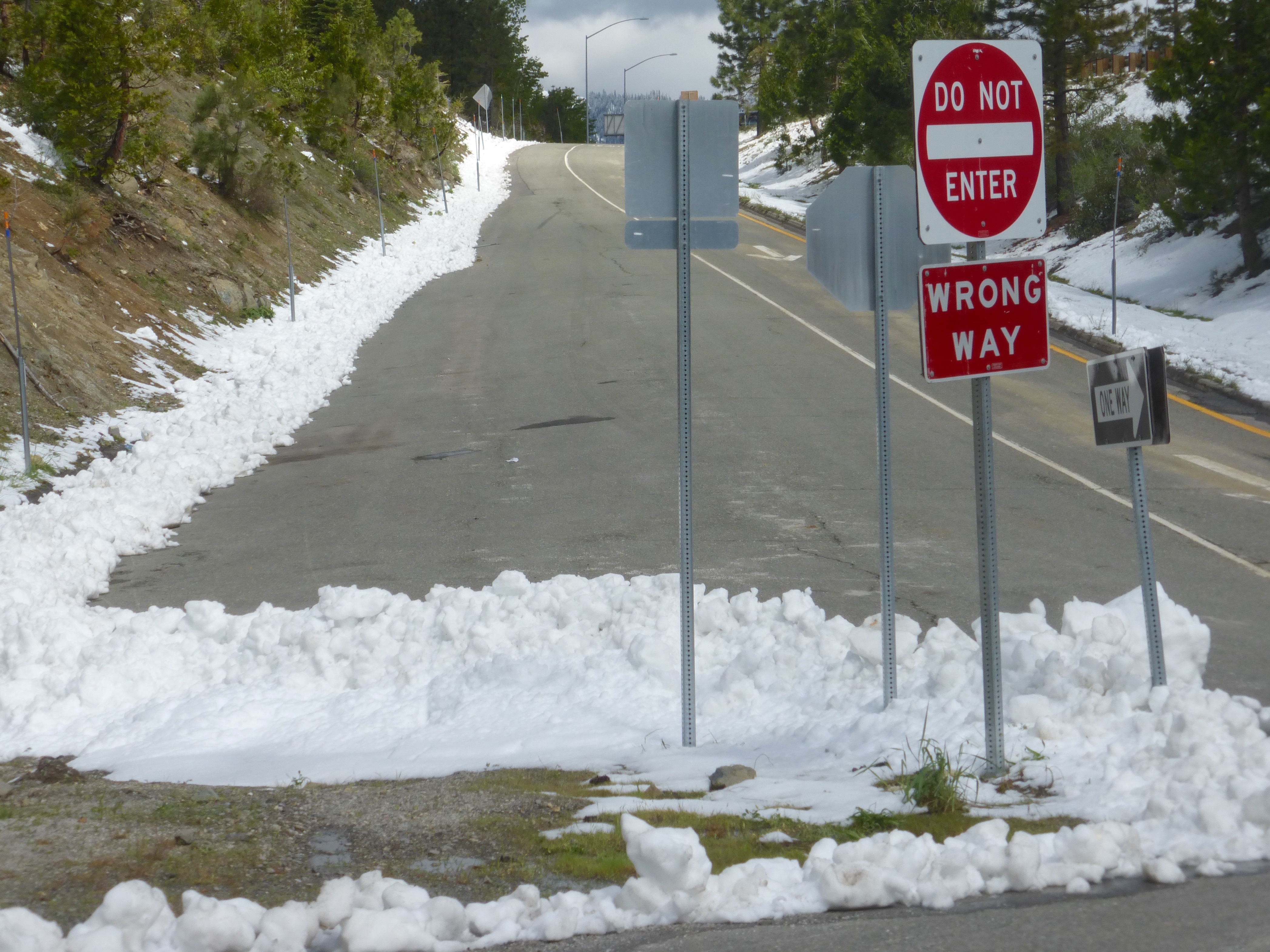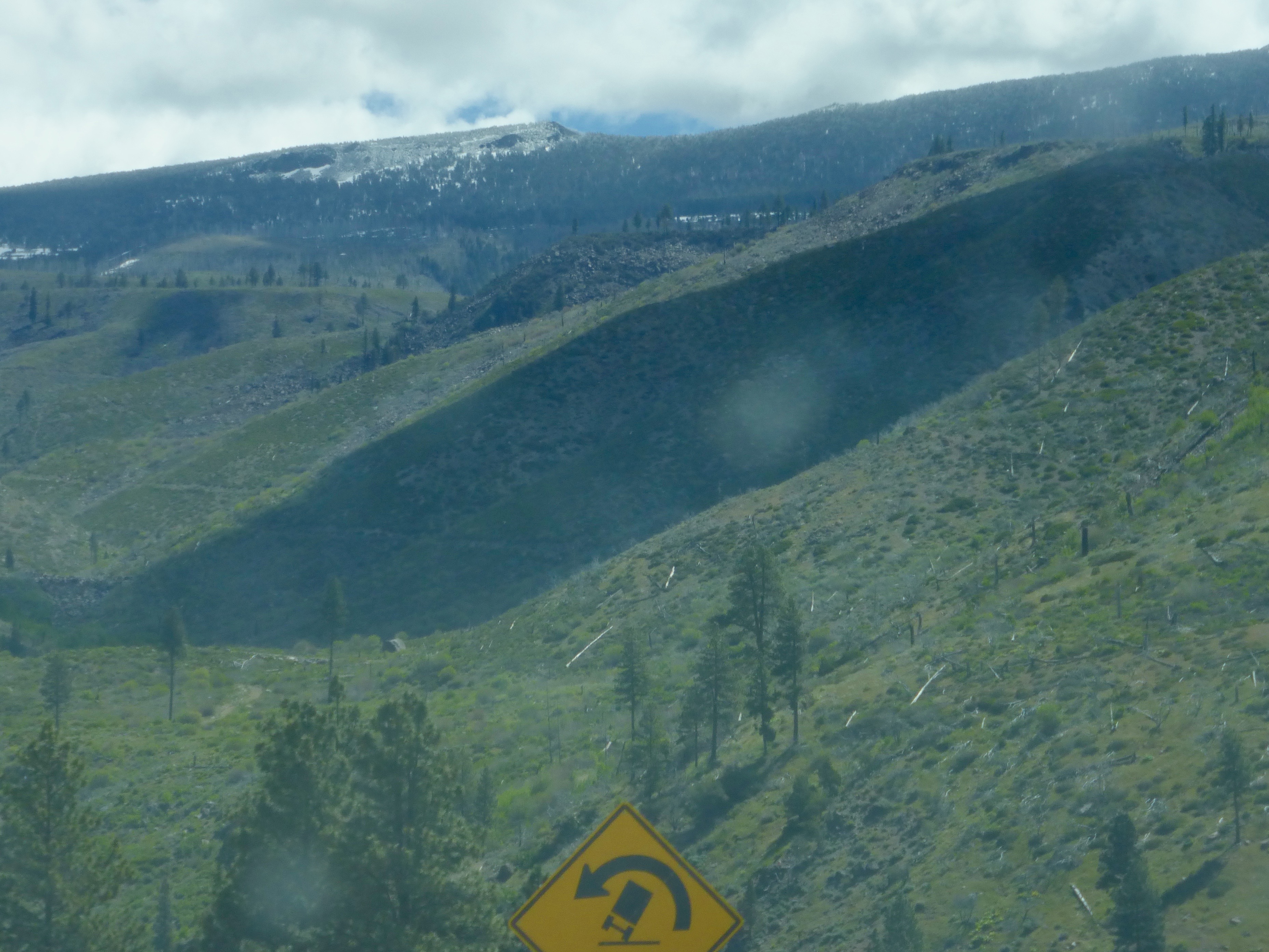 and down the other side;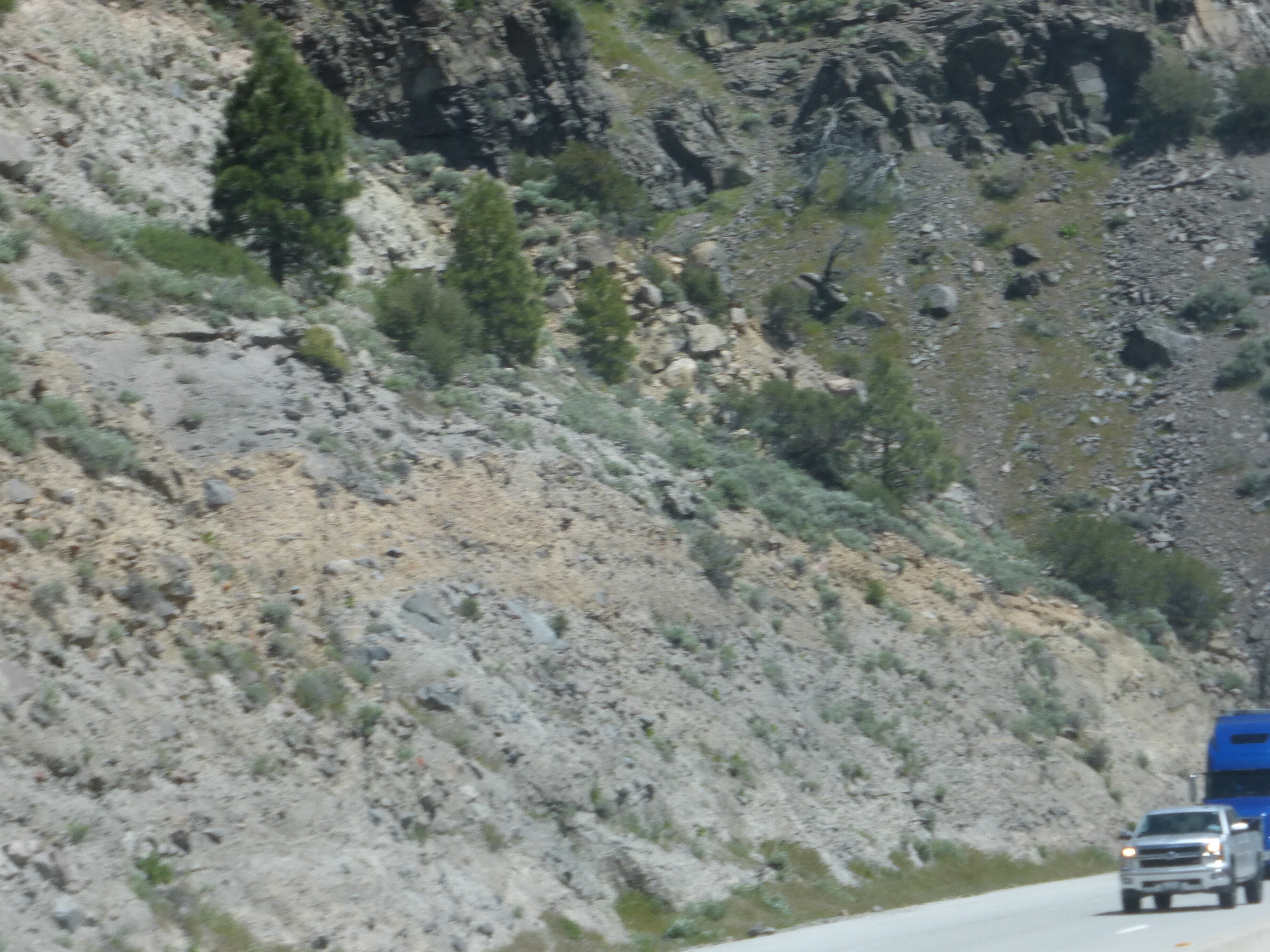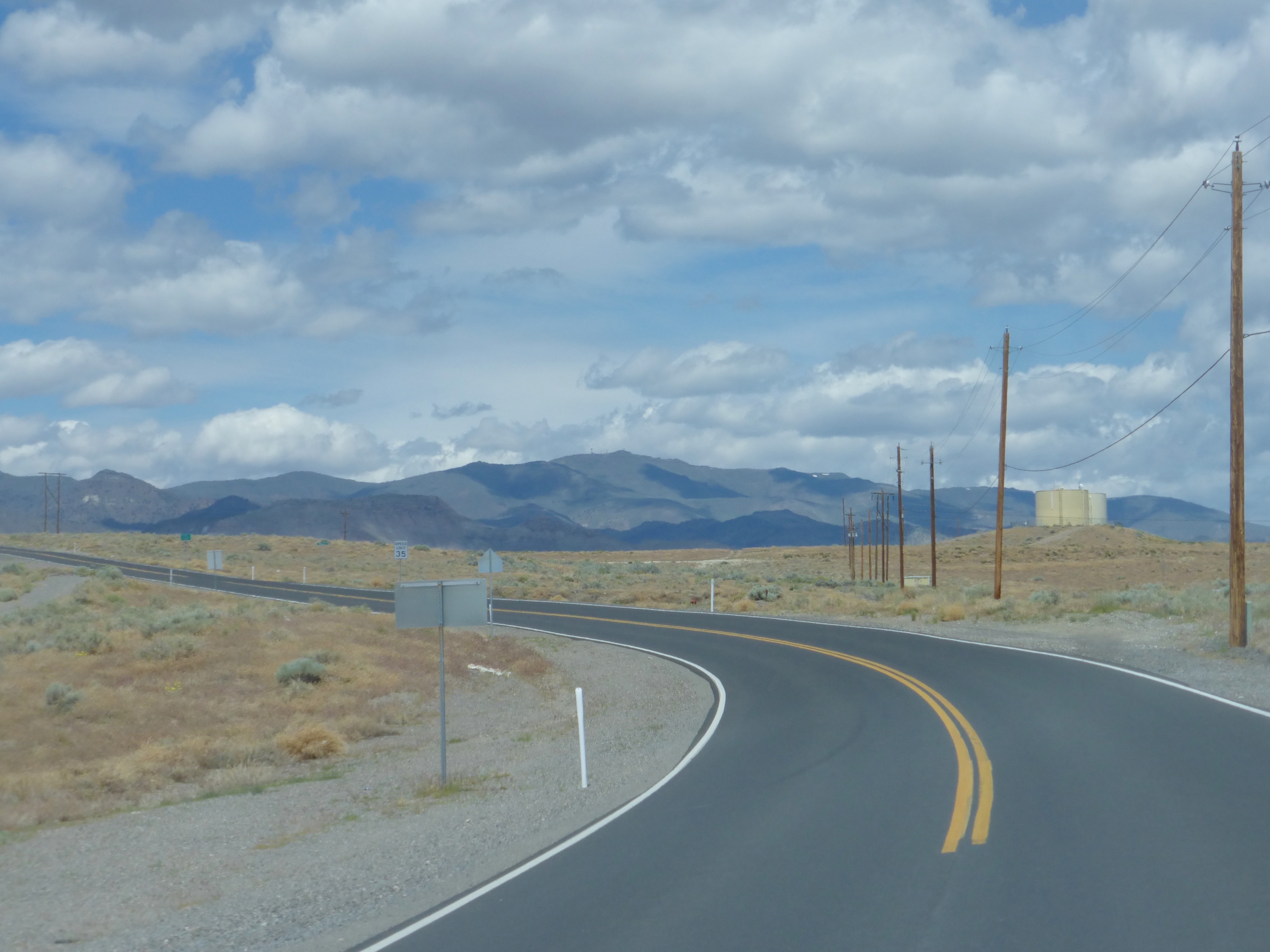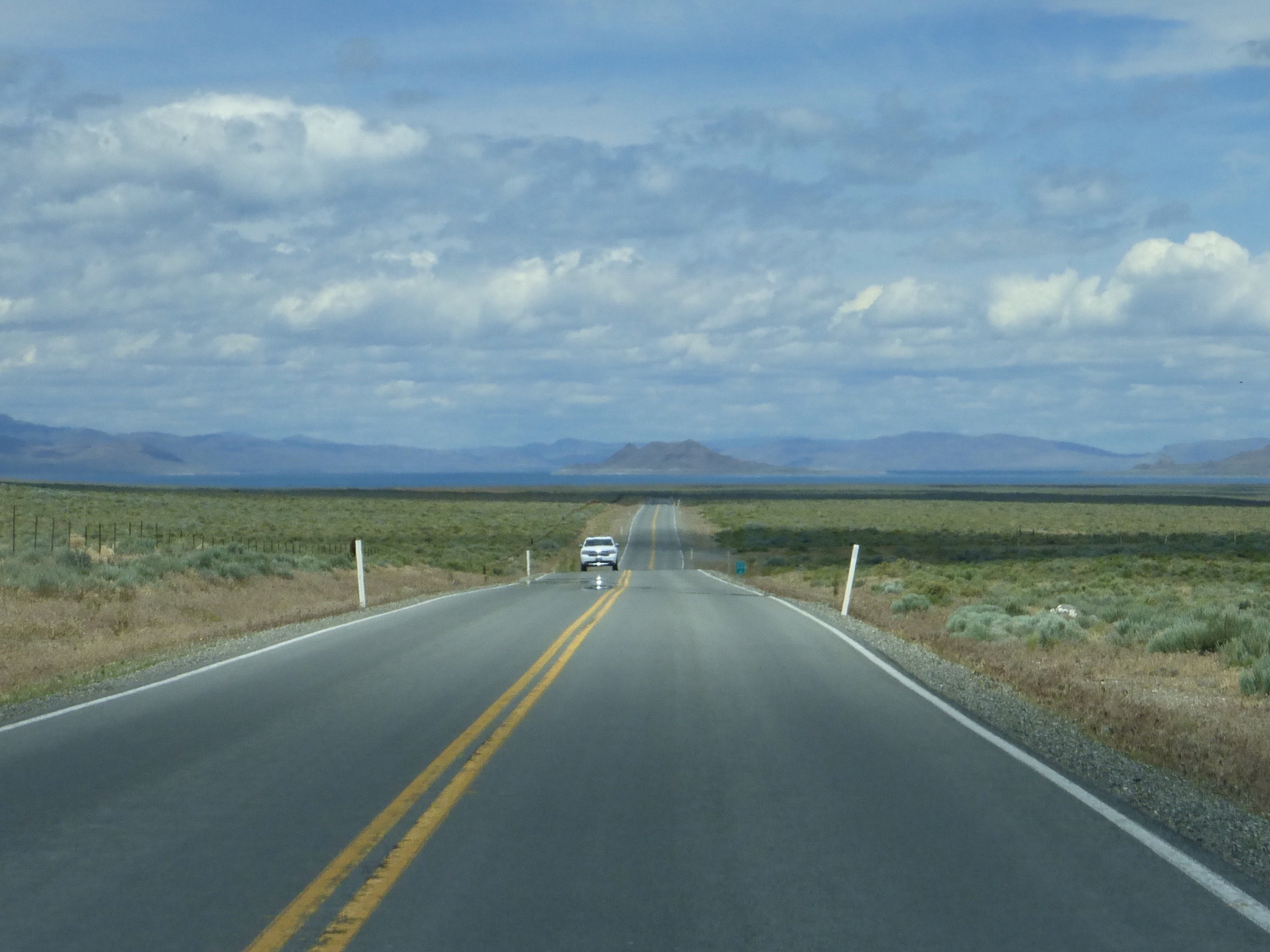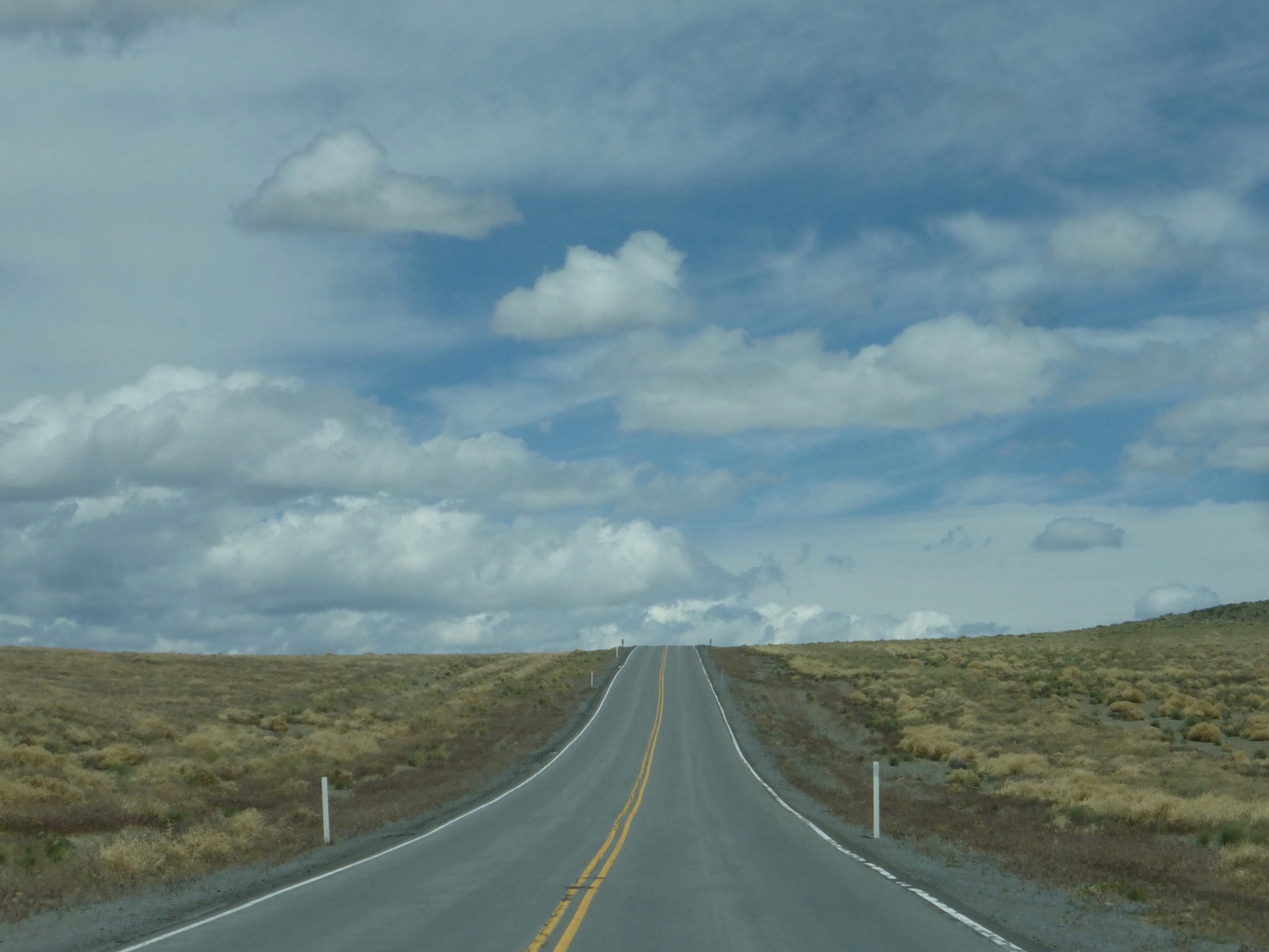 A late Lake Winnemucca lunch;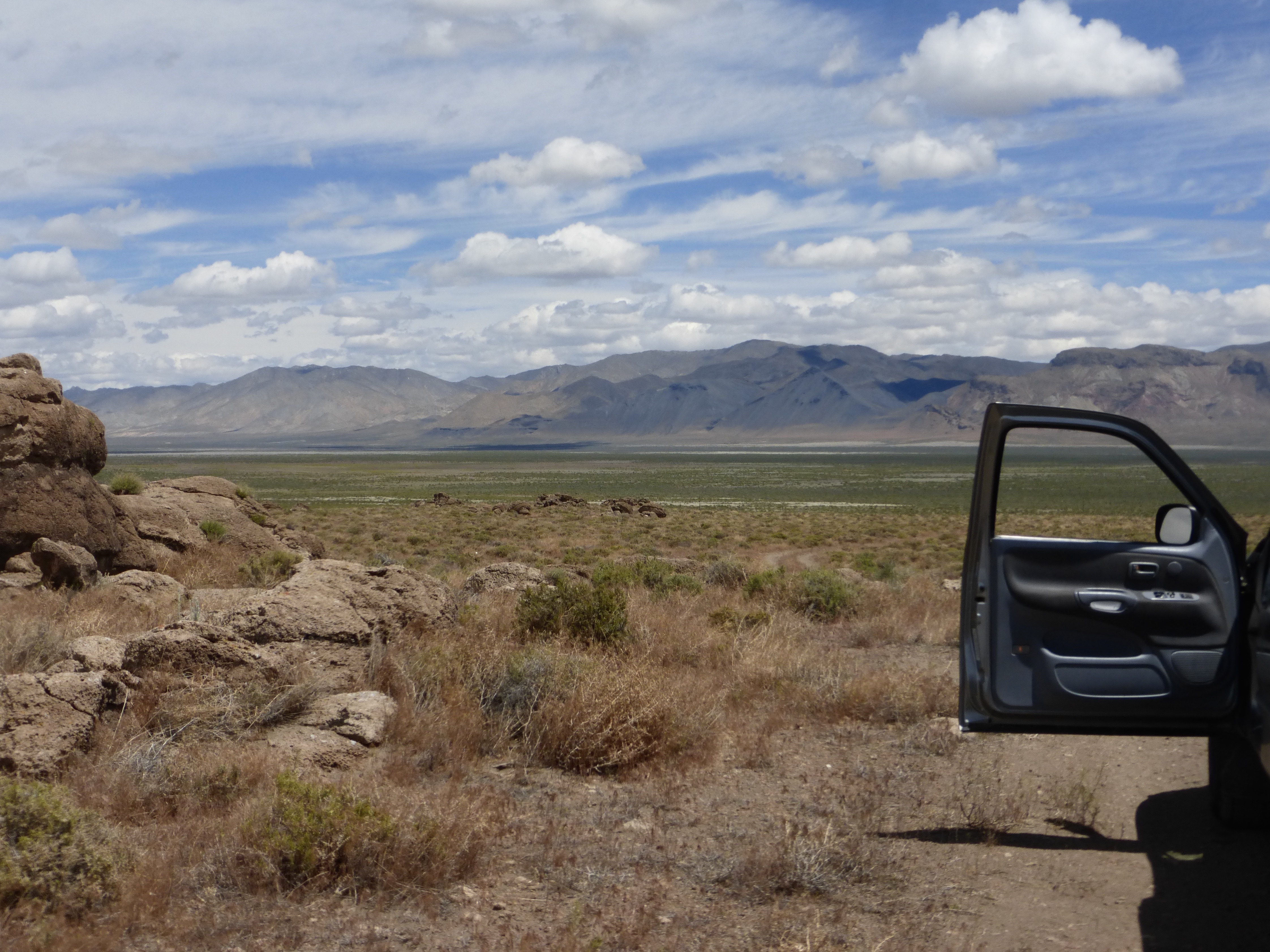 …and Wall Spring in nearly record time to reunite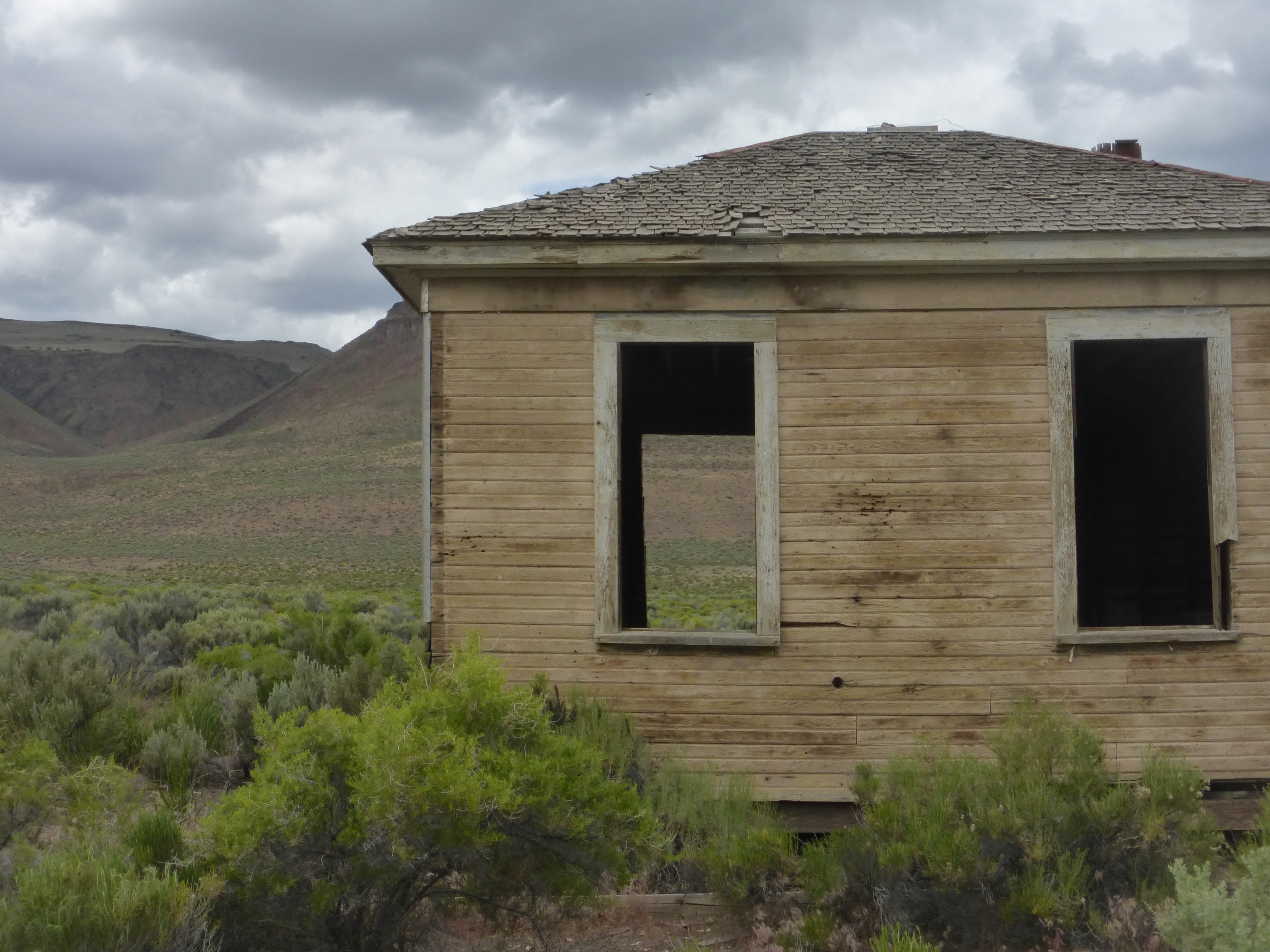 with L. and then, not much behind schedule, Scott followed by an intense period unloading the Penske with much-needed local help.
Next day Aggie, ever smitten, reluctantly saw Scott off down the road…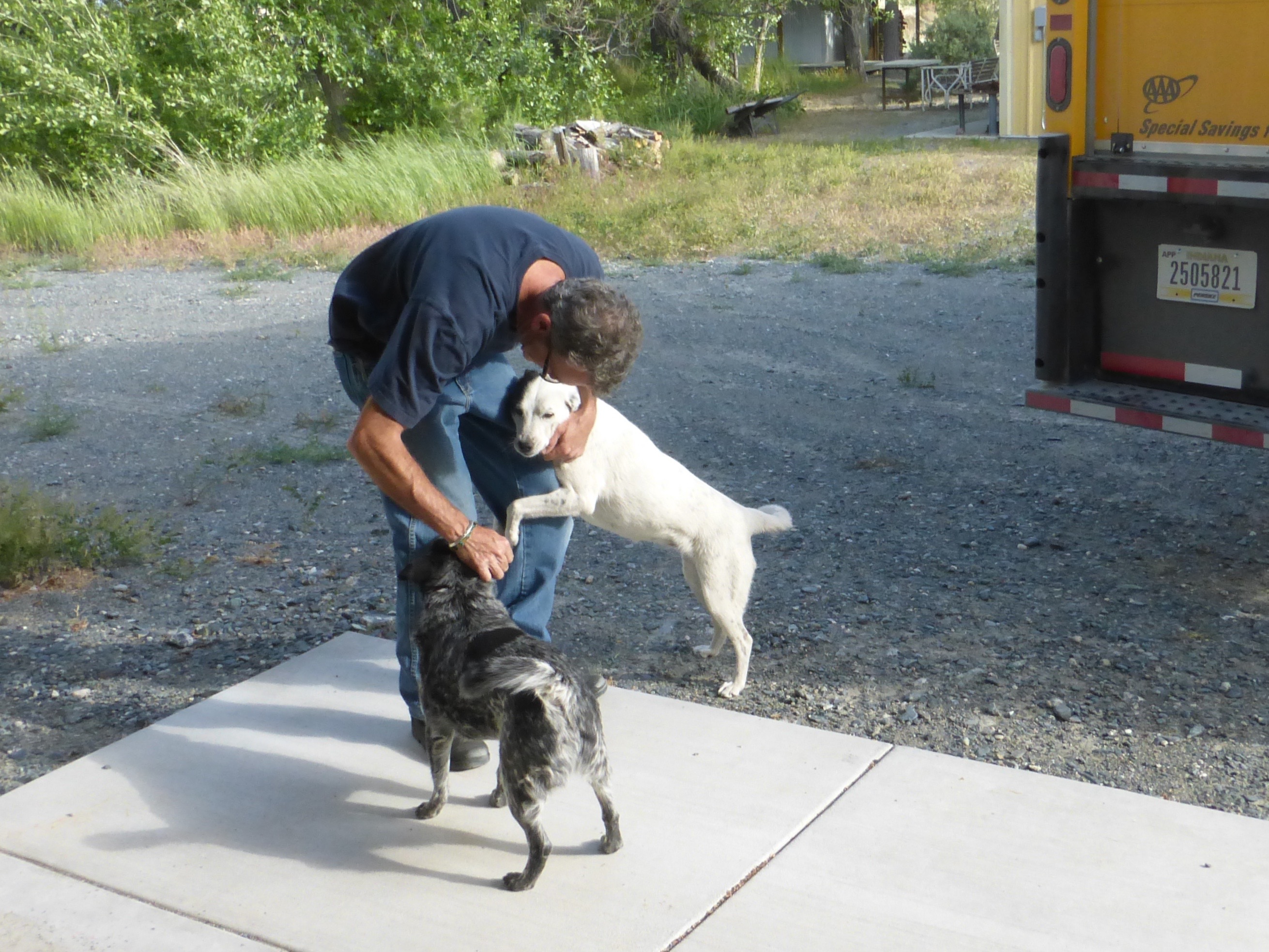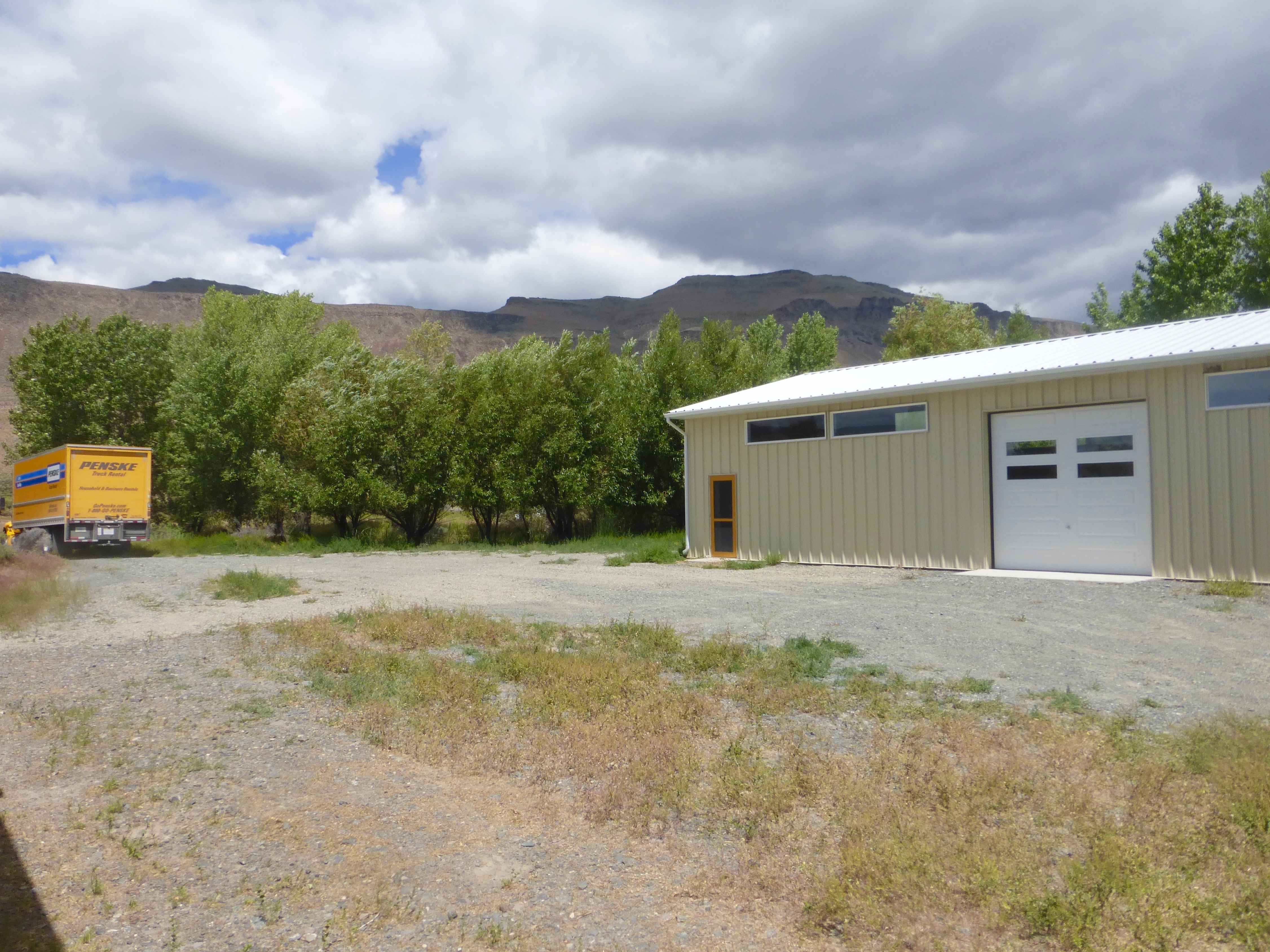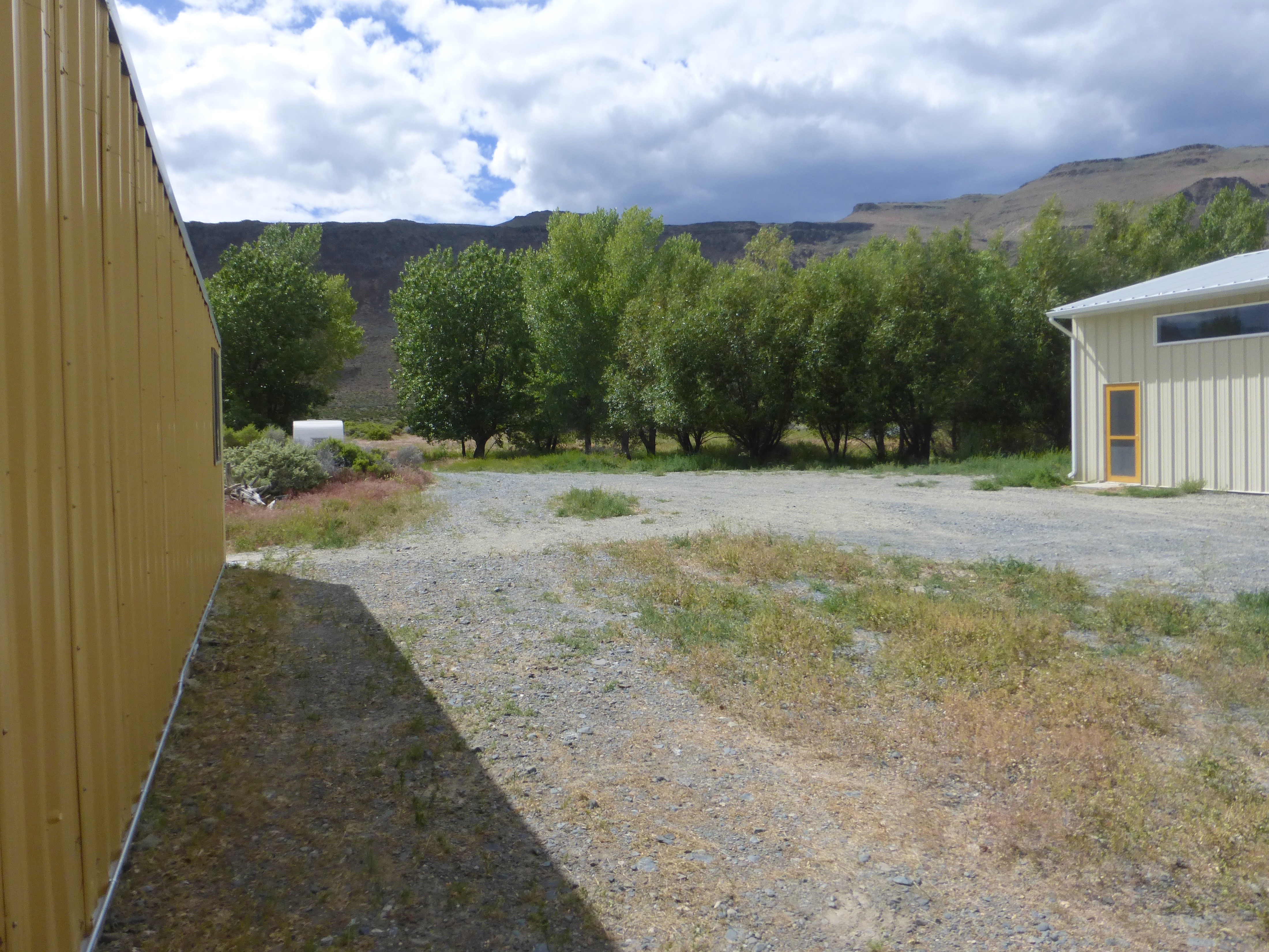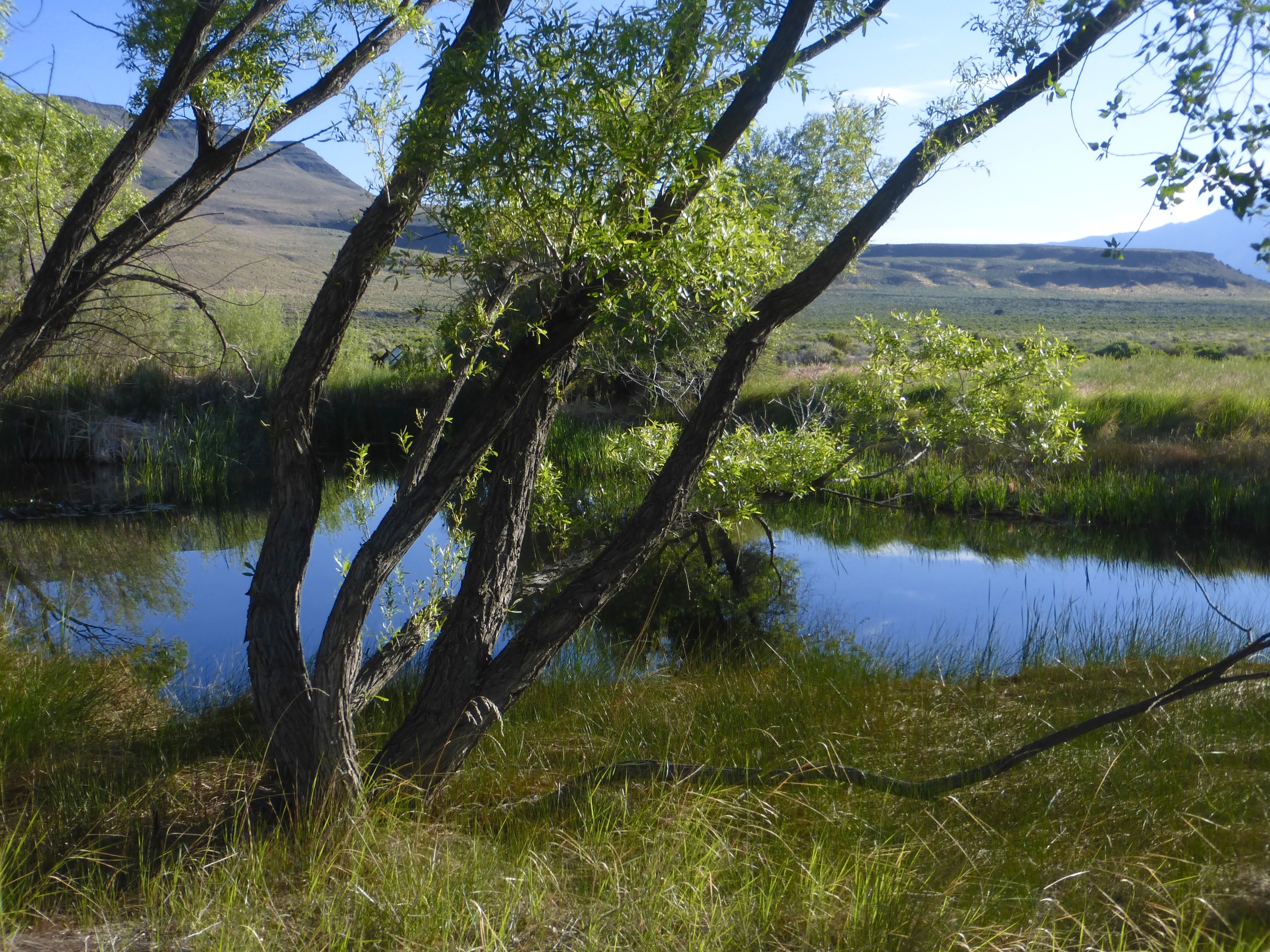 Tuesday Buzzard brought the much-anticipated bulk racks [some assembly required] to complete our storage, thus initiating a series of mild days too packed with tasks to even pause for the daily watercolors until, barely, Friday.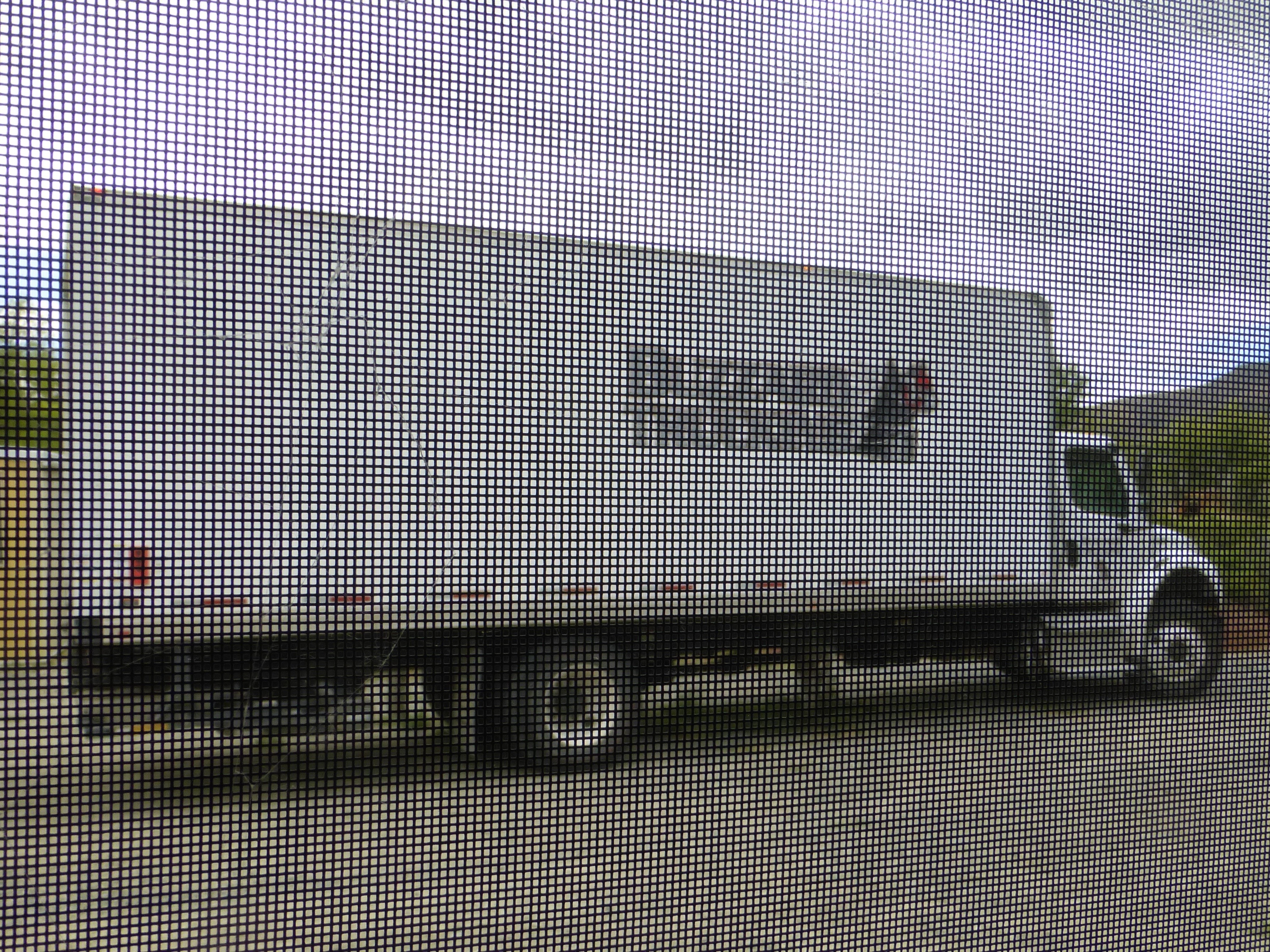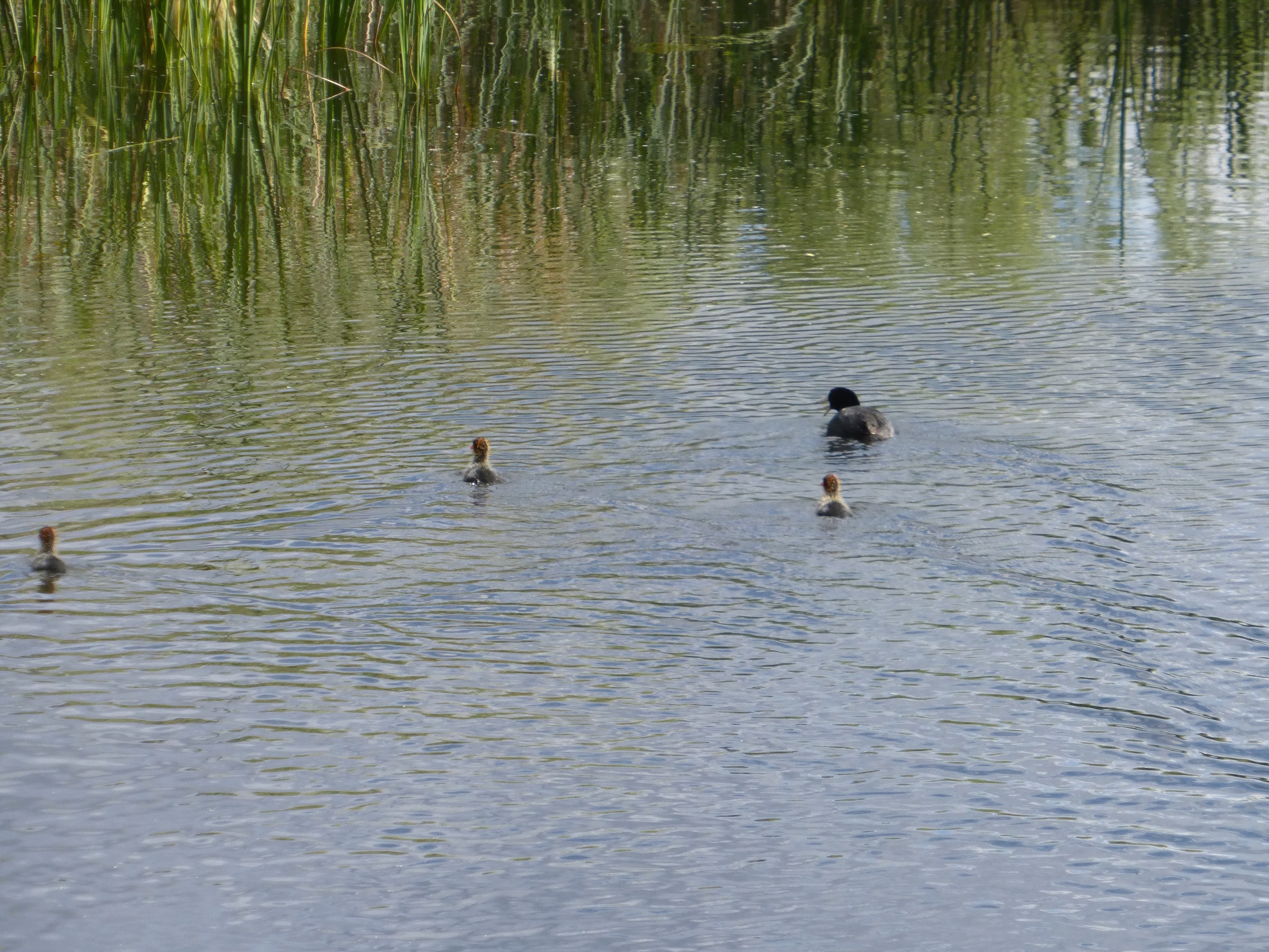 [Coots, not buzzards]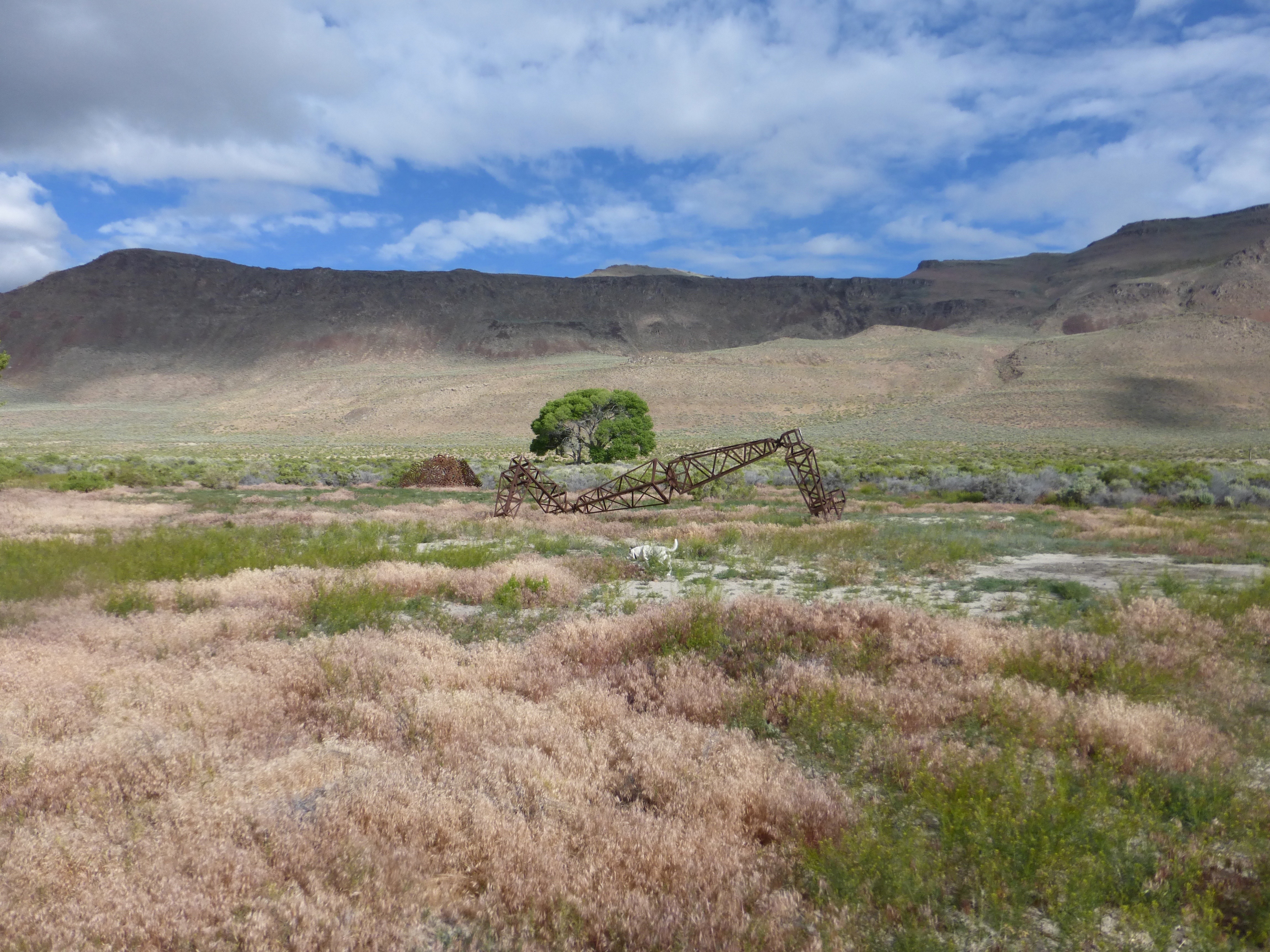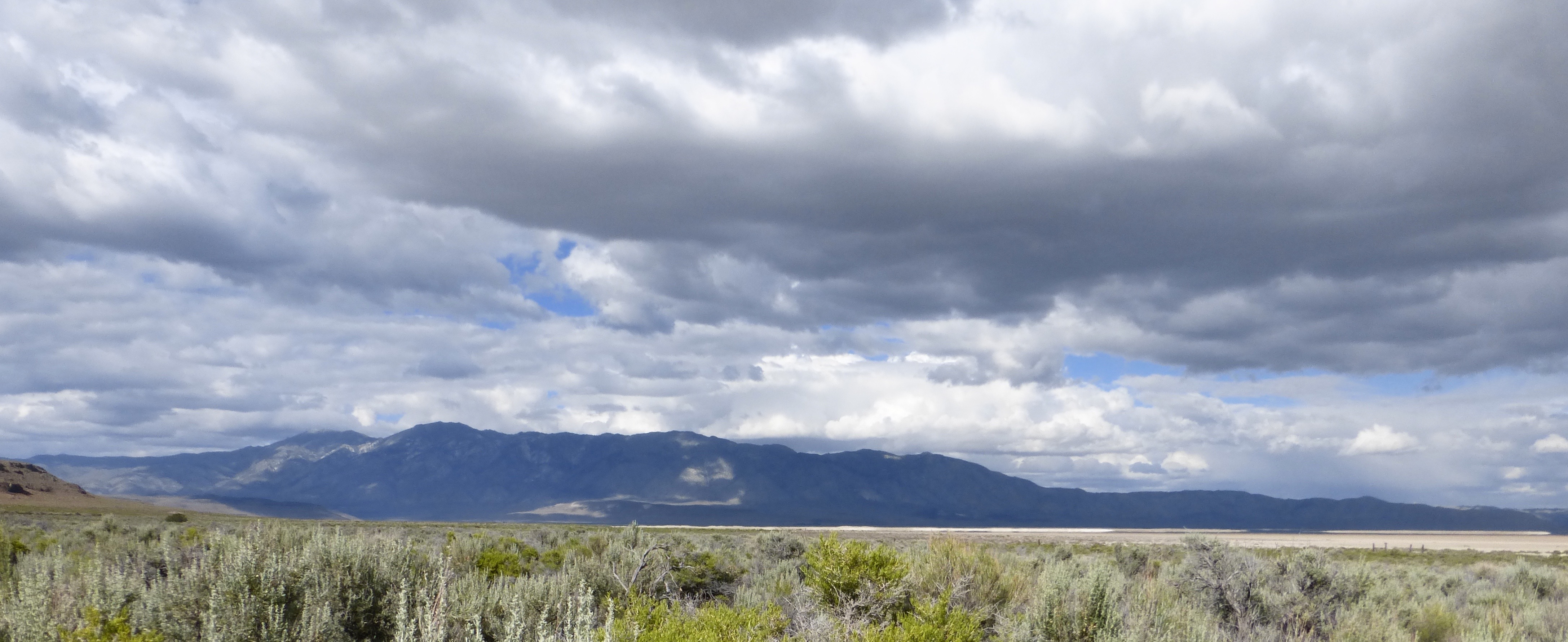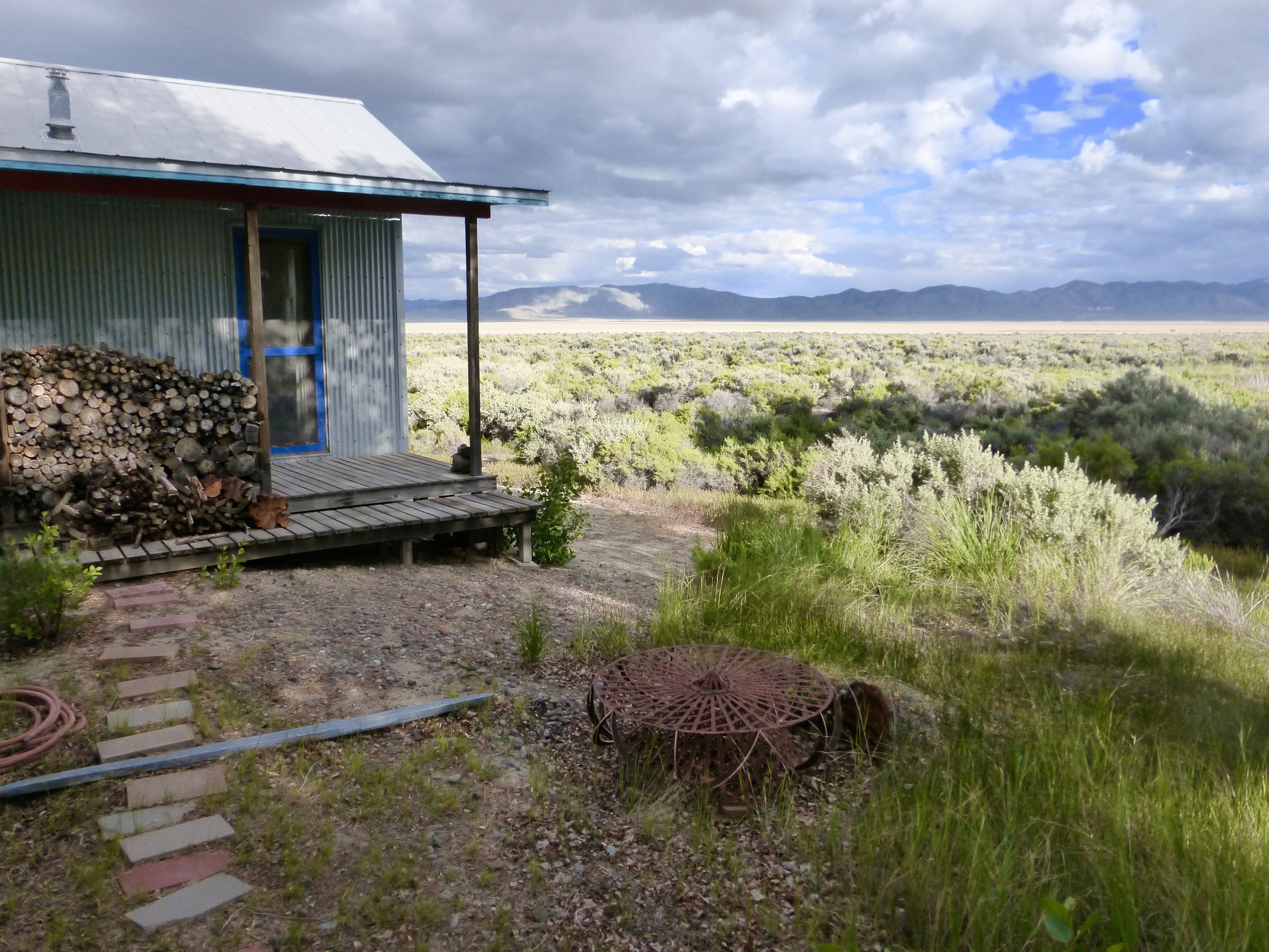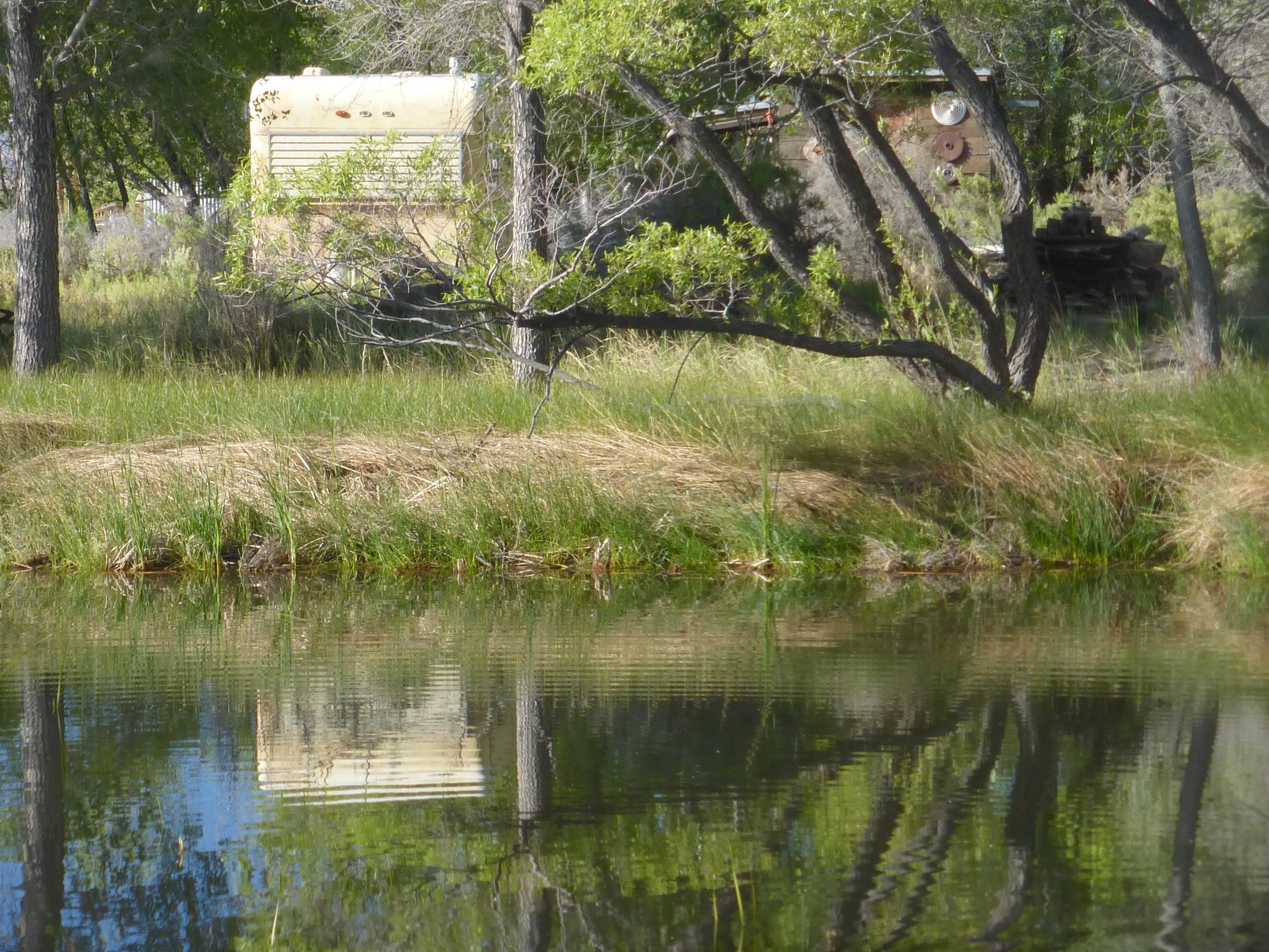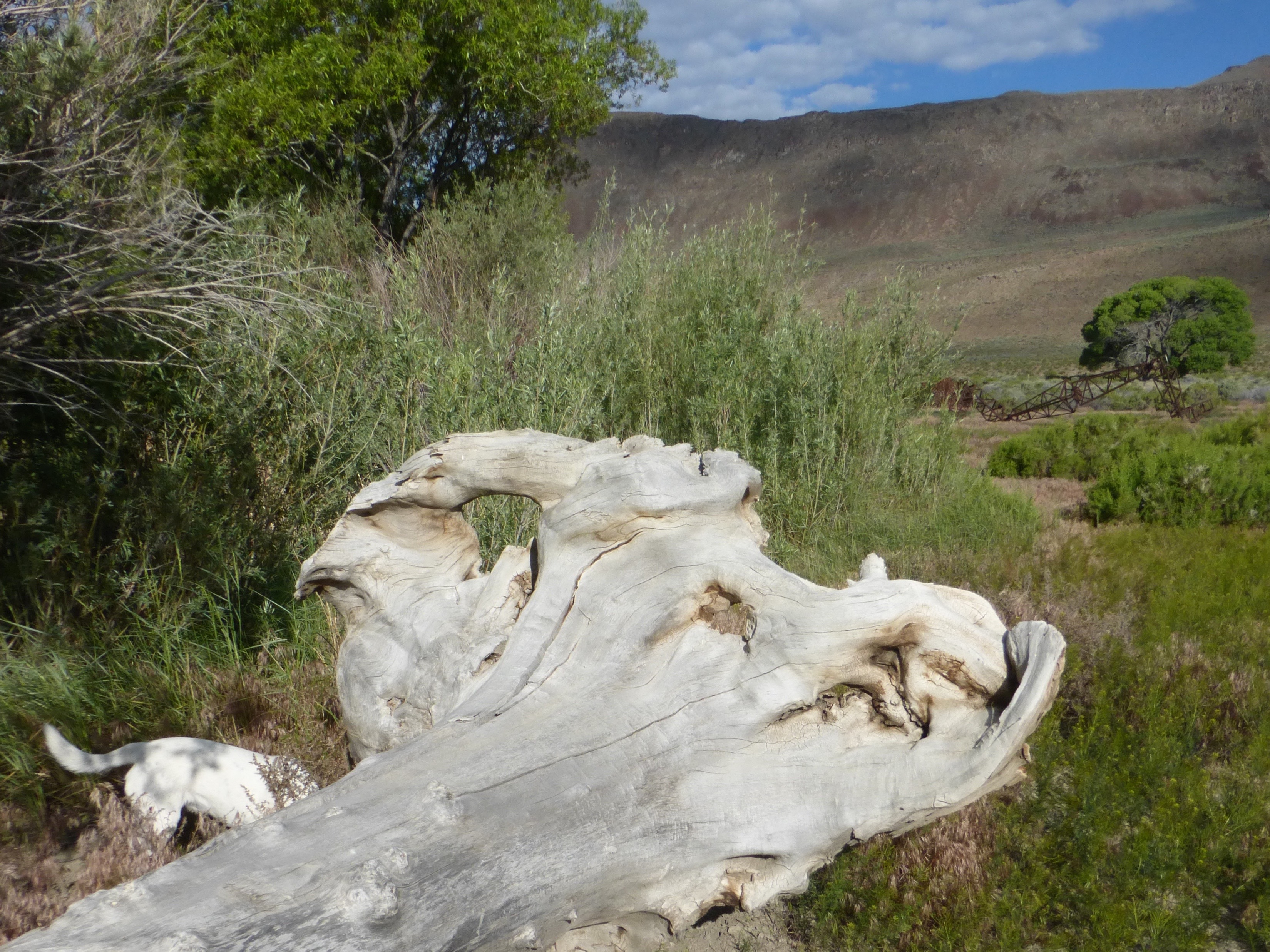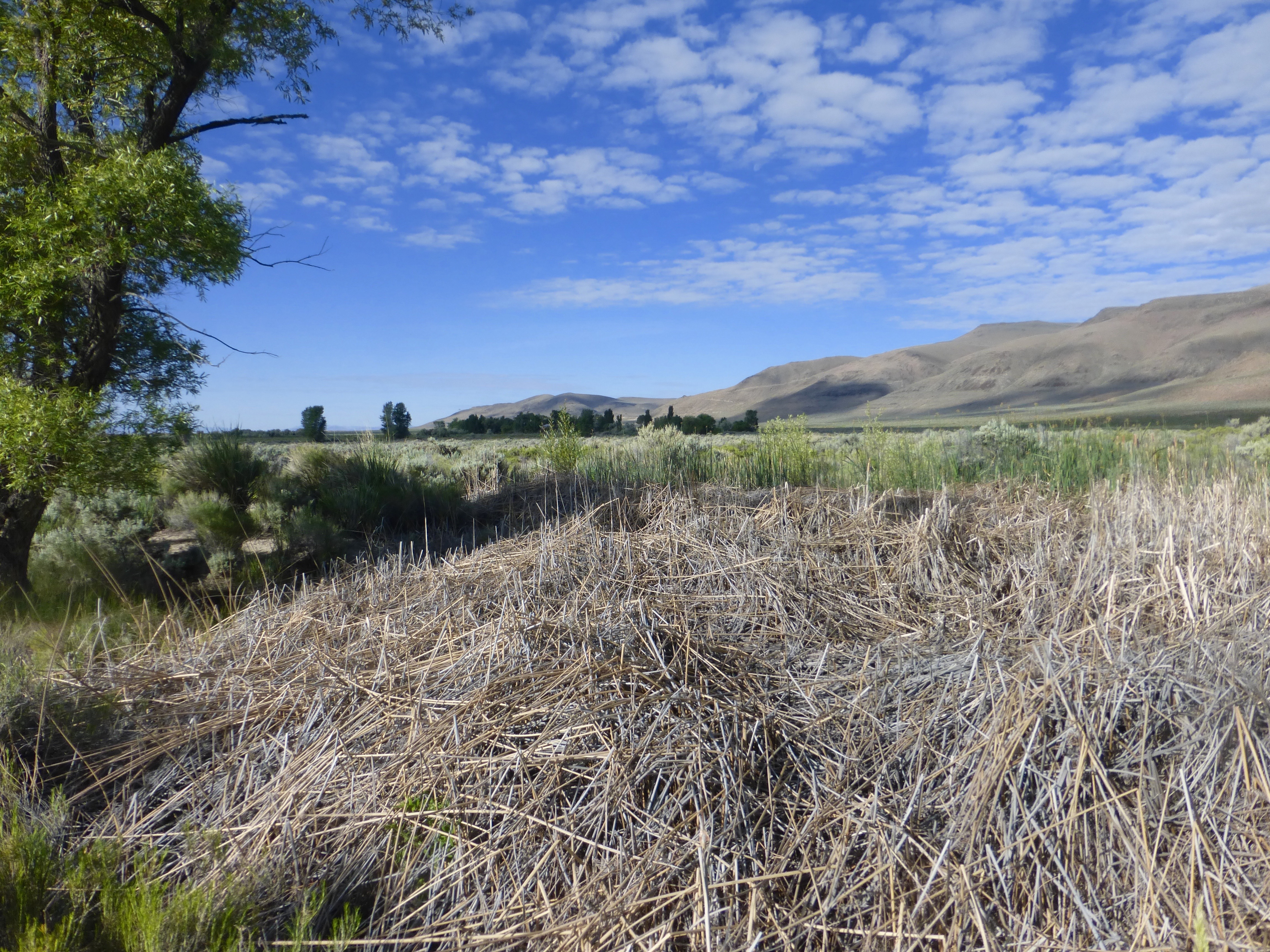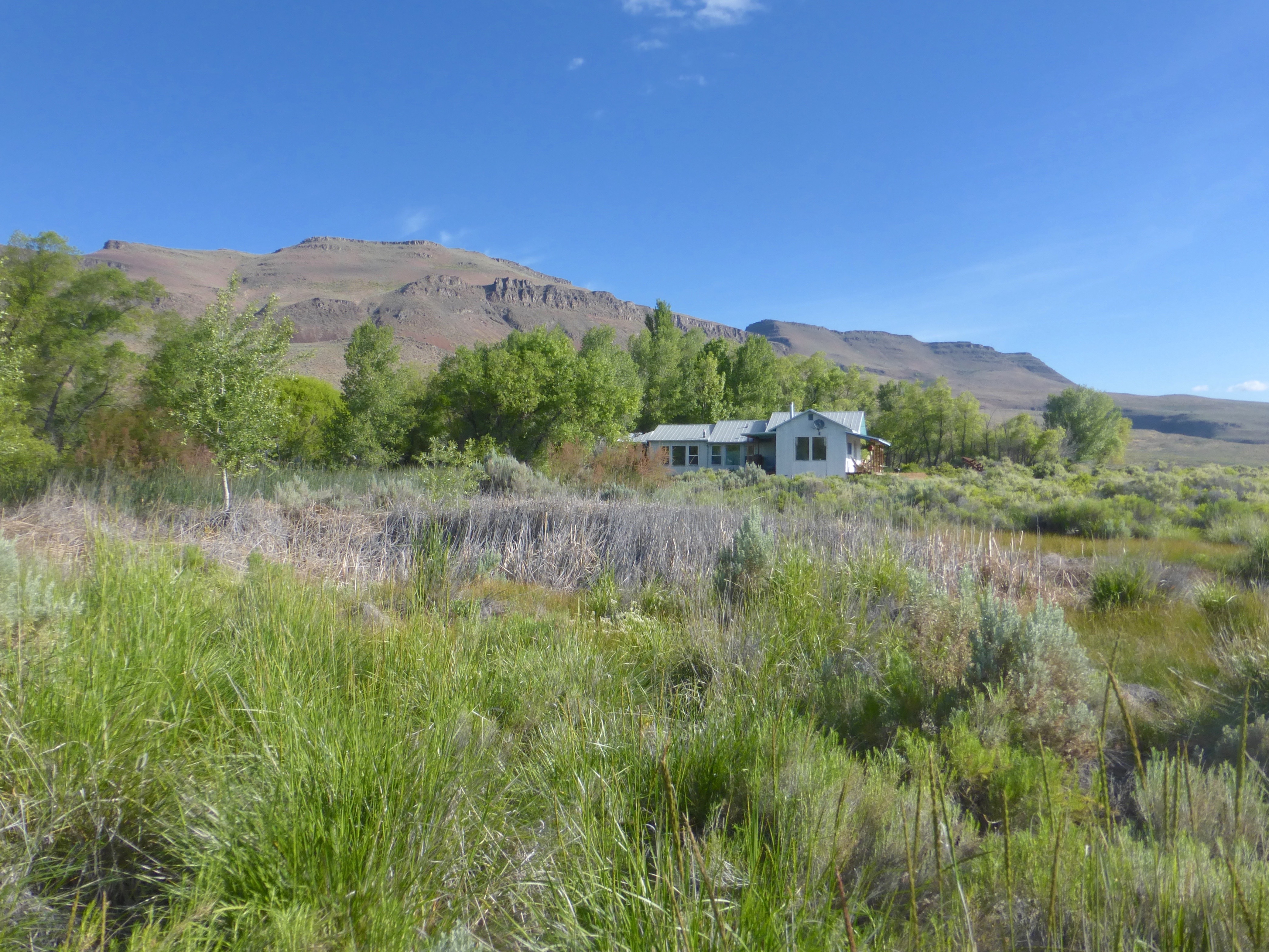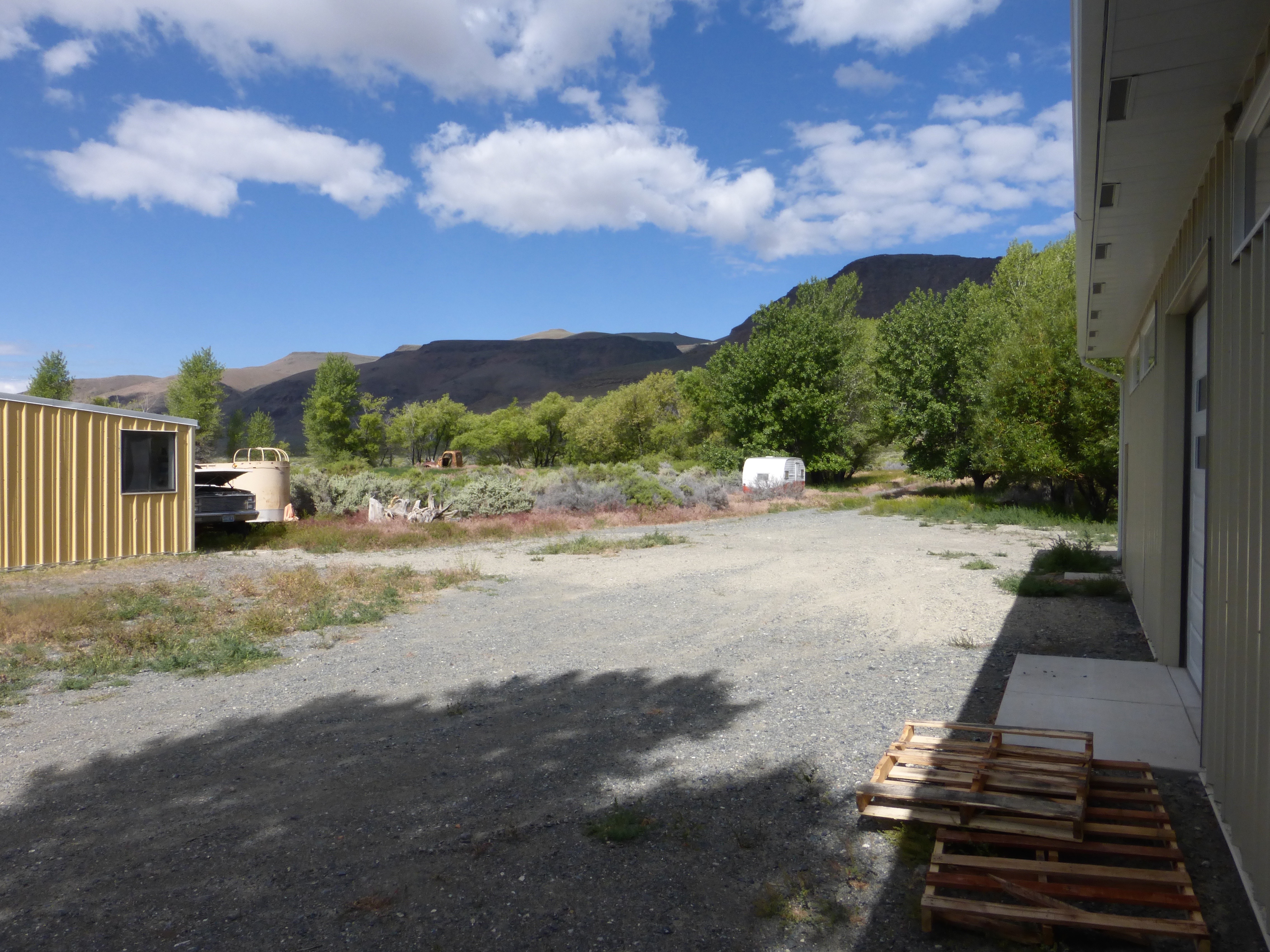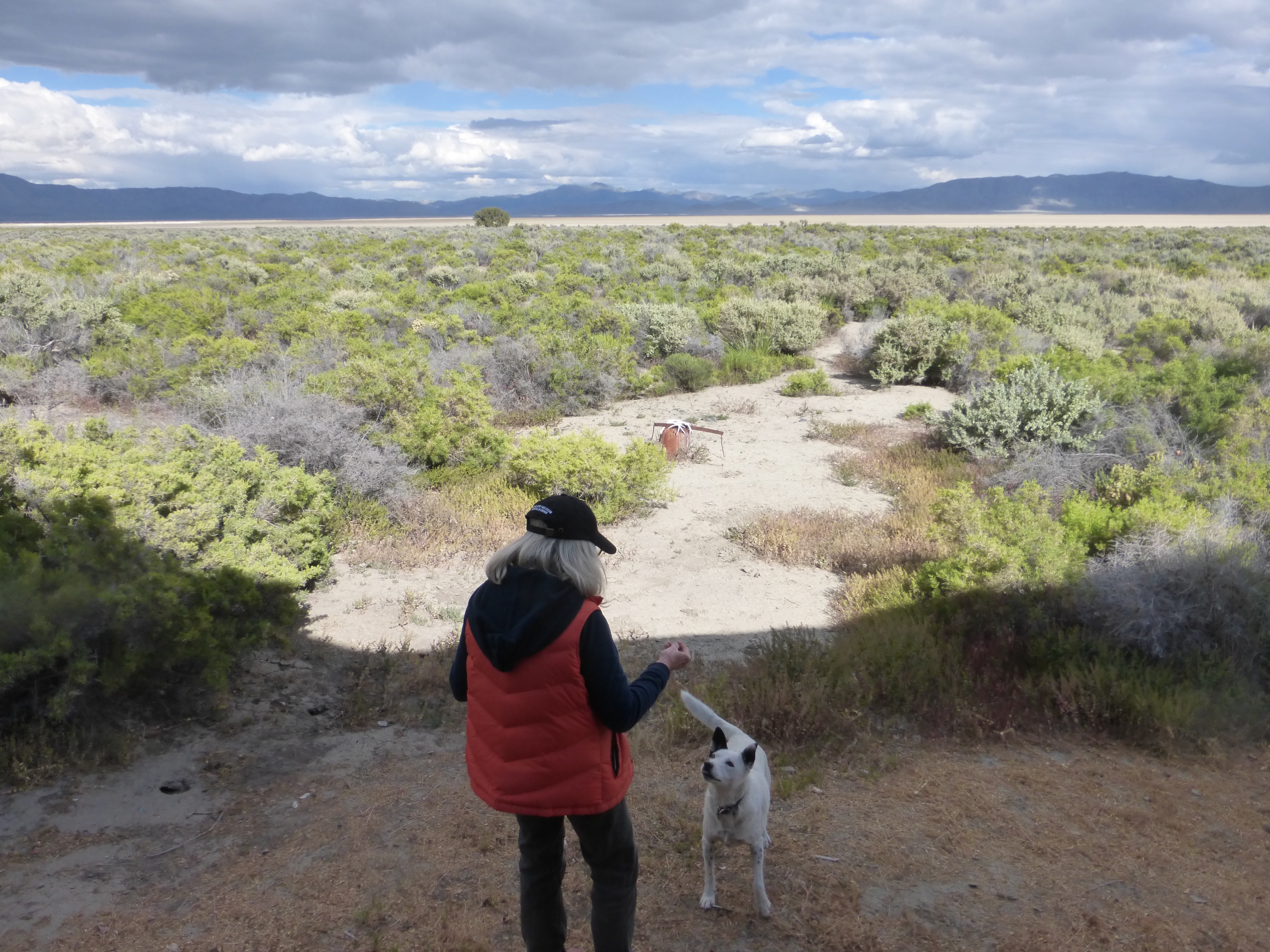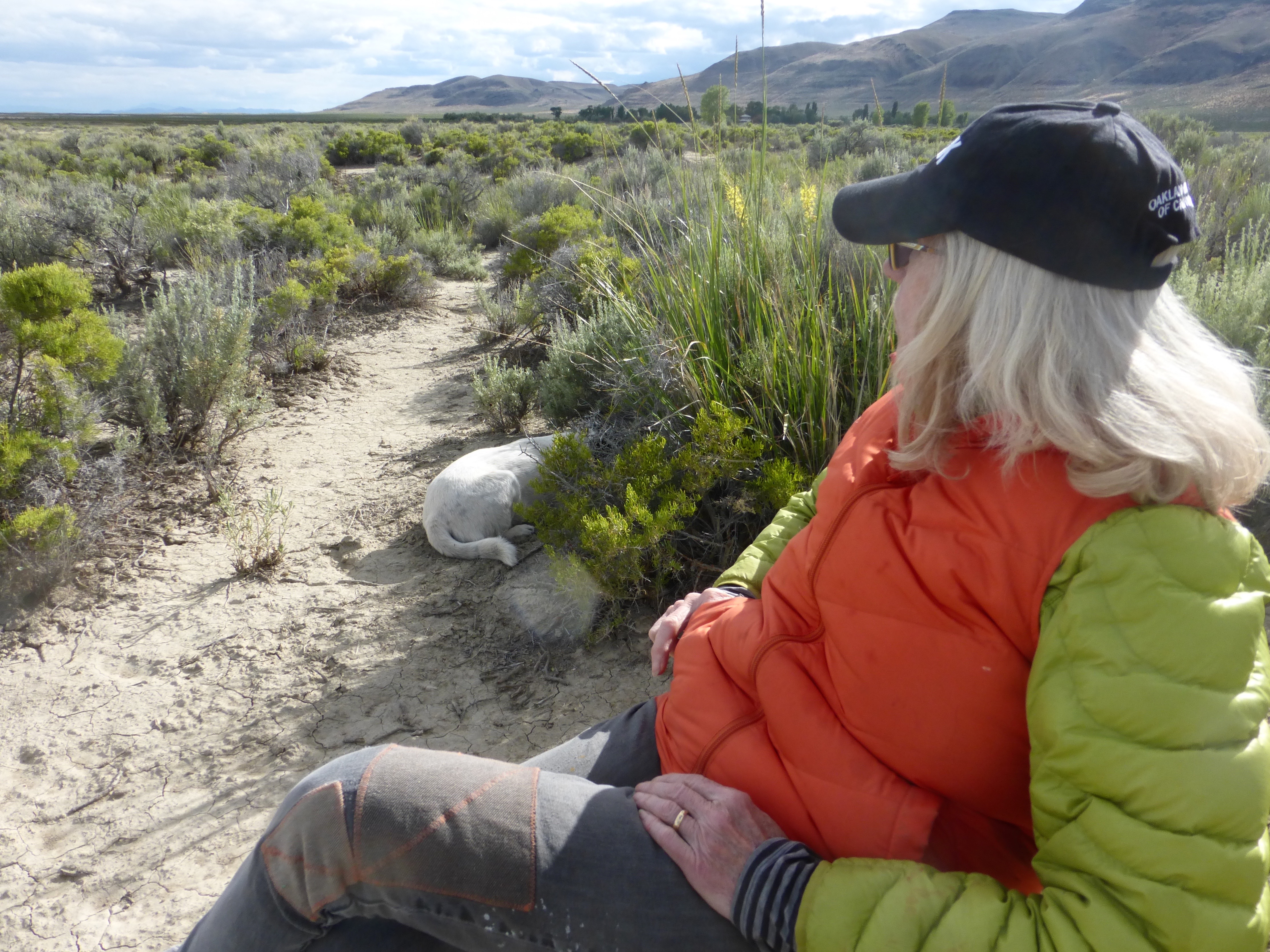 Rack-assembling and art moving proved less photogenic than the light of spring around Wall Spring, but by week's end the interior looked like this;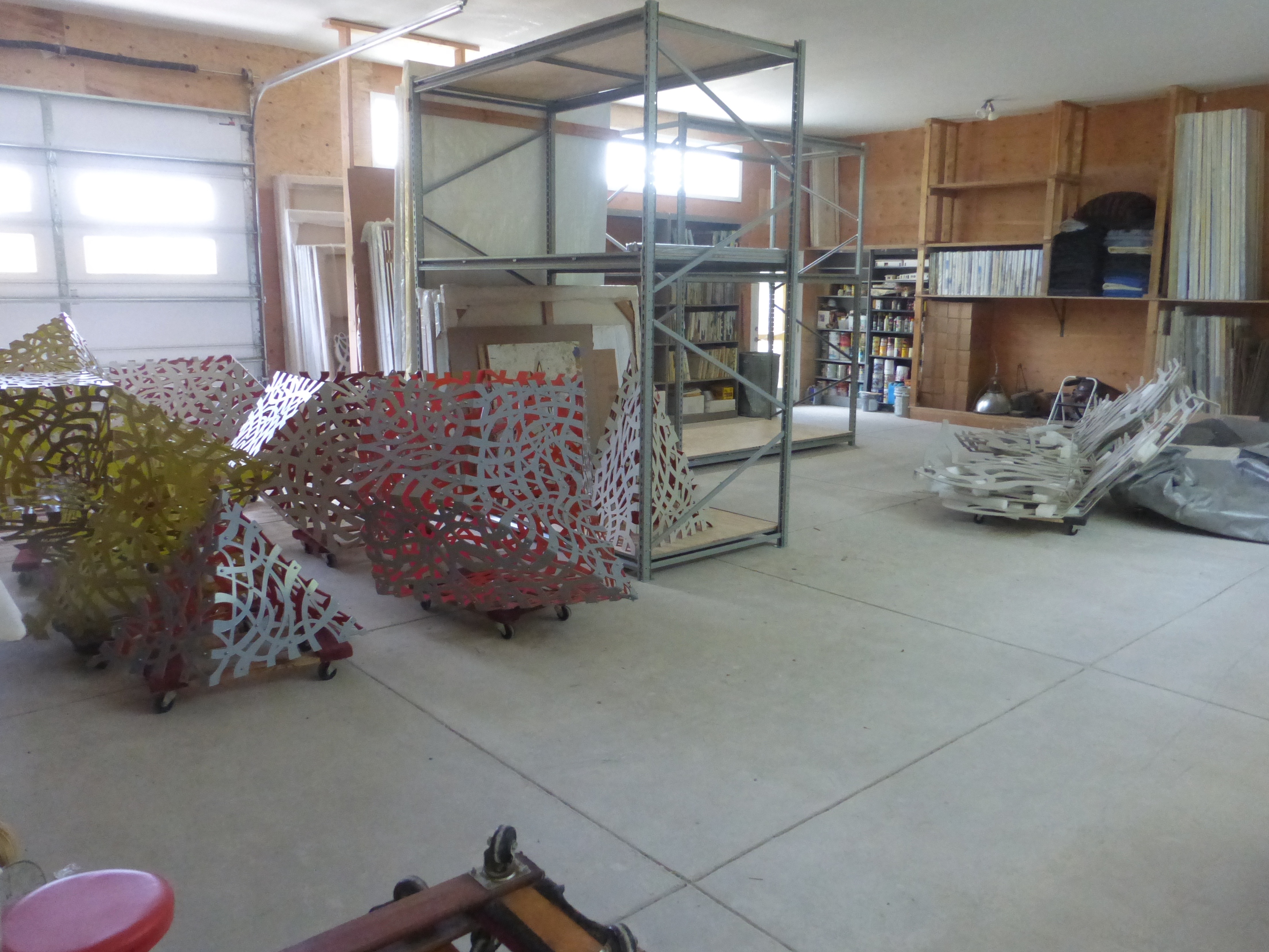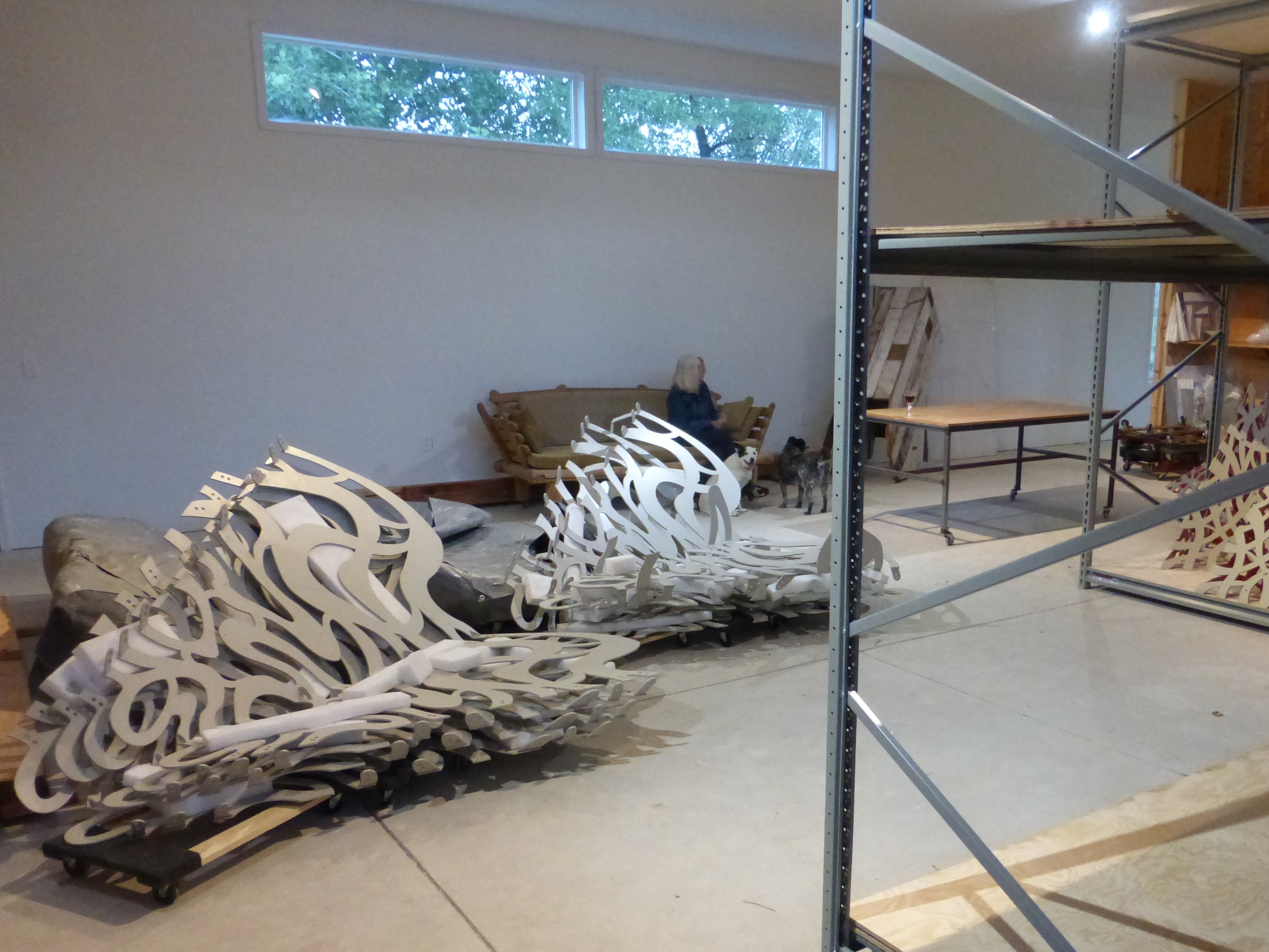 …while the nascent burnpile presented thusly;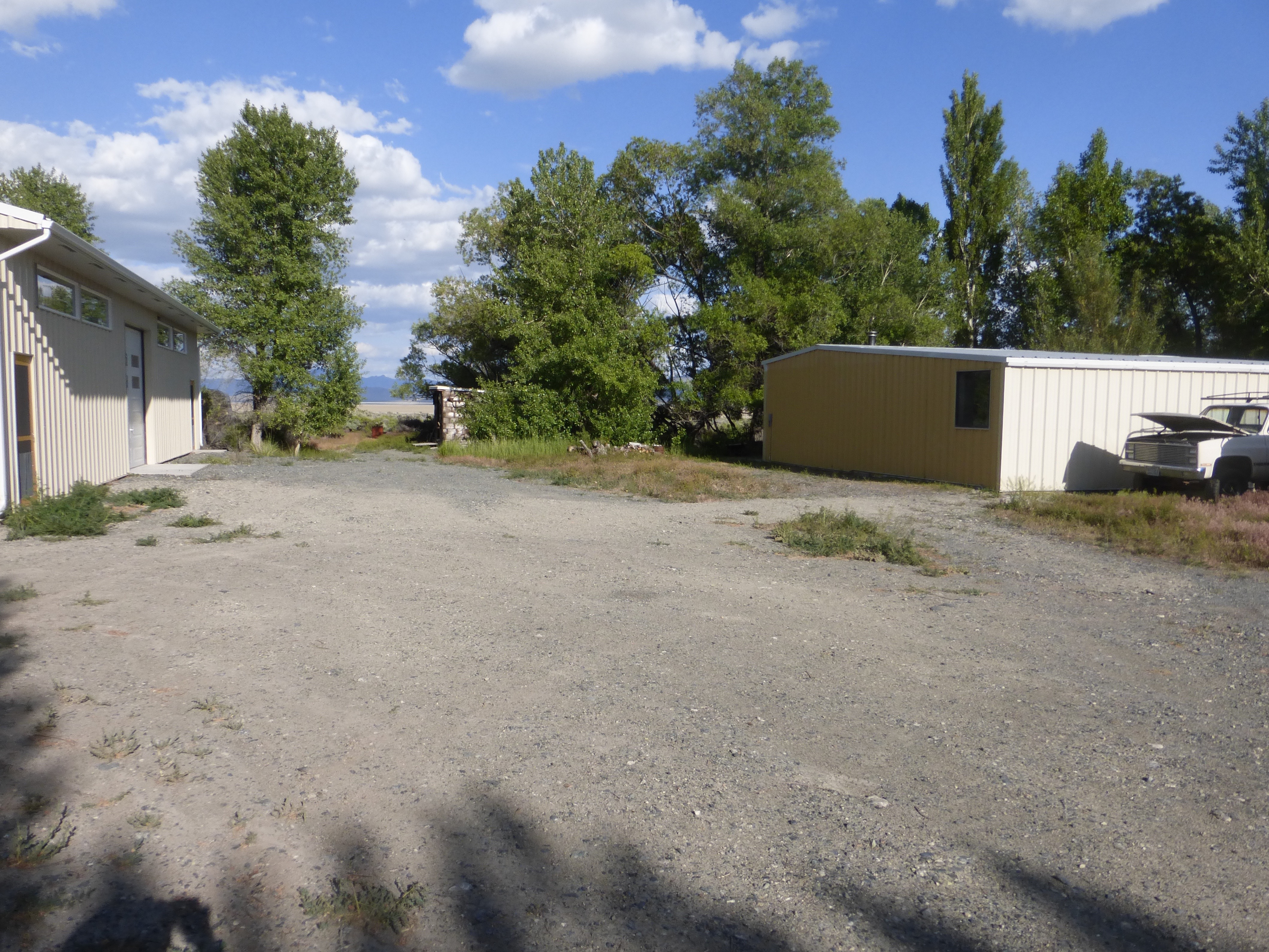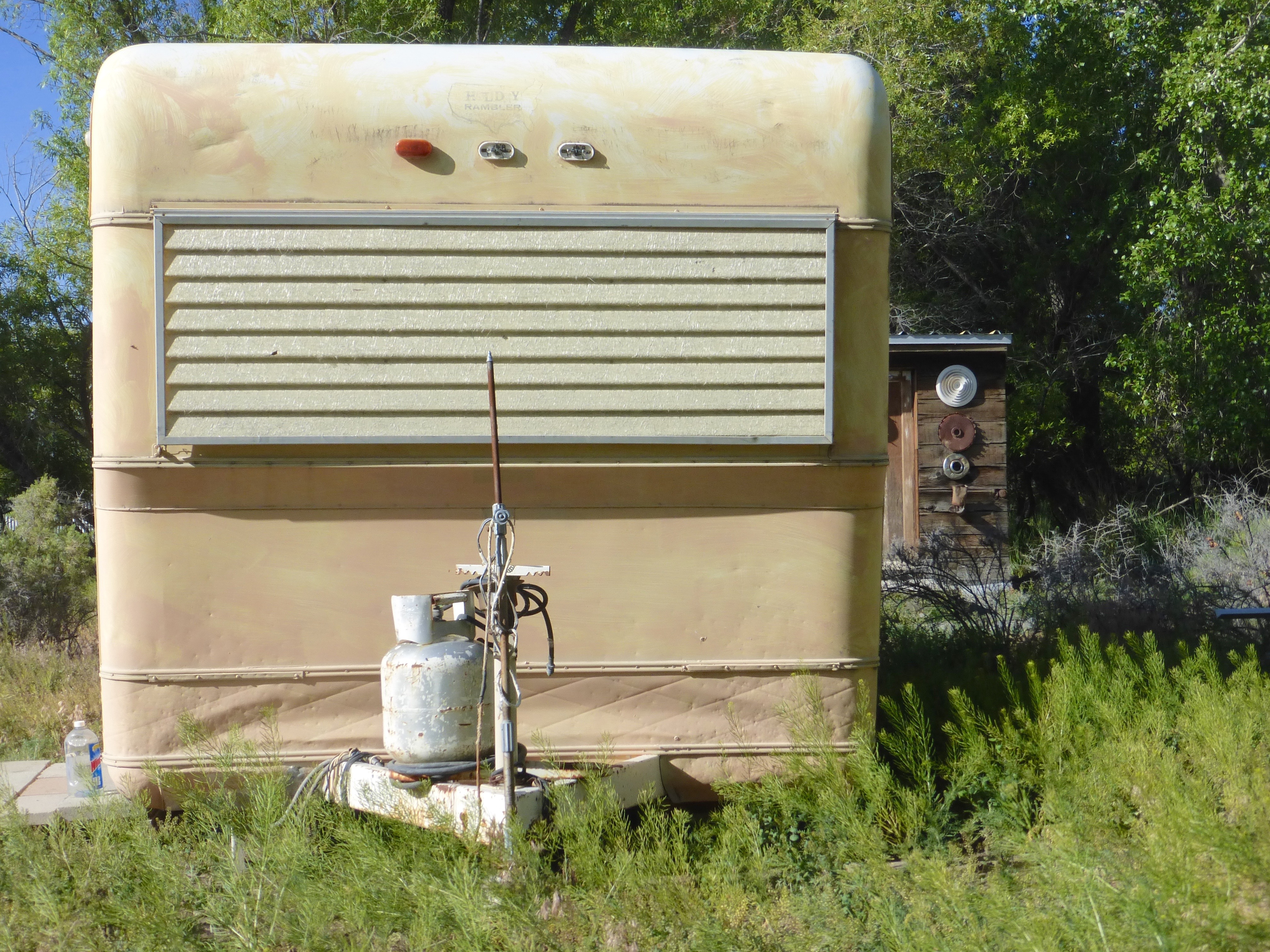 and the Holiday Rambler, still available to good home, remained as above.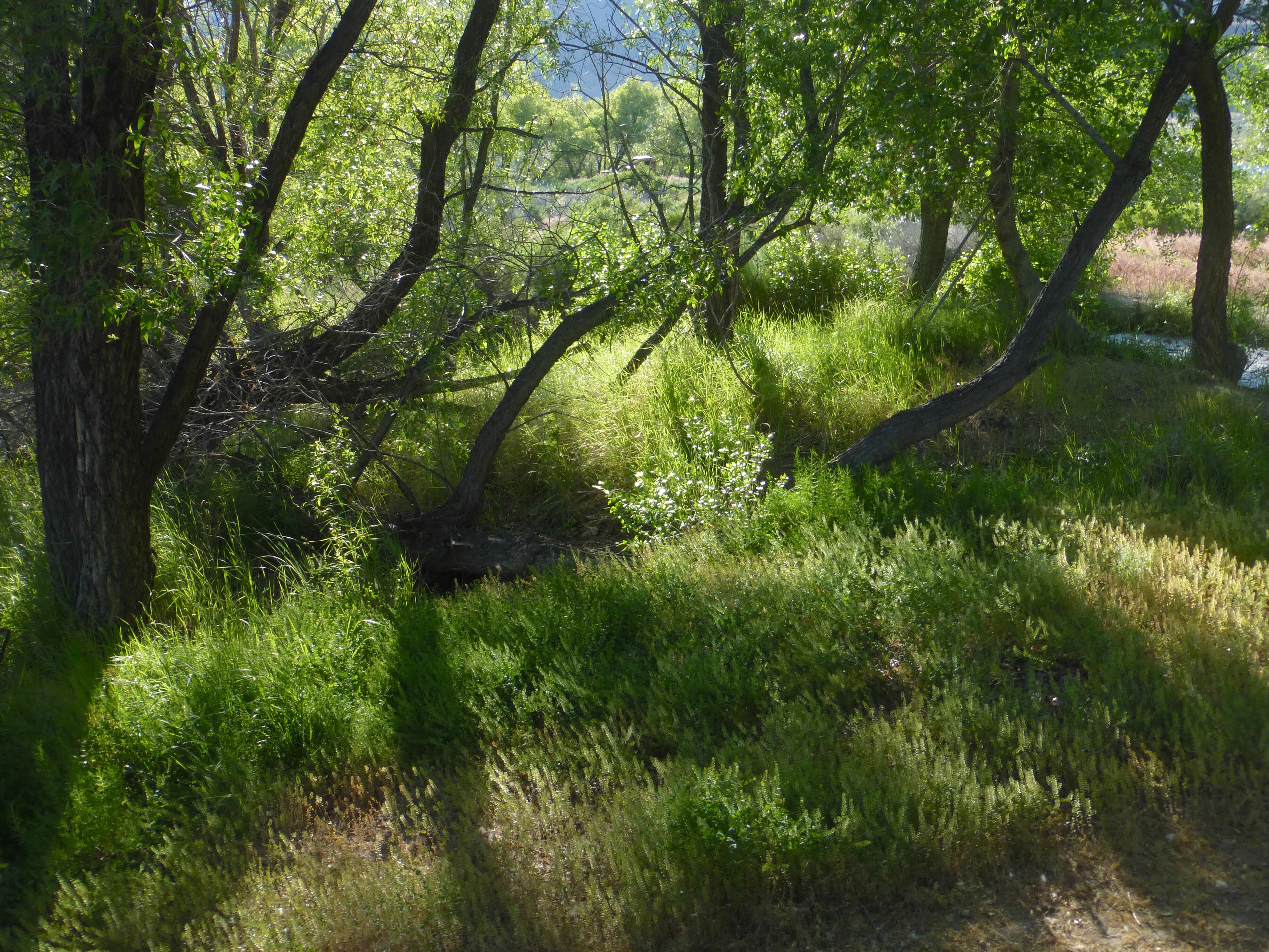 Friday night late brightly lit semis barreled down the Smoke Creek Road, returning before eight the next morning bearing unseen beasts  to unknown destinations.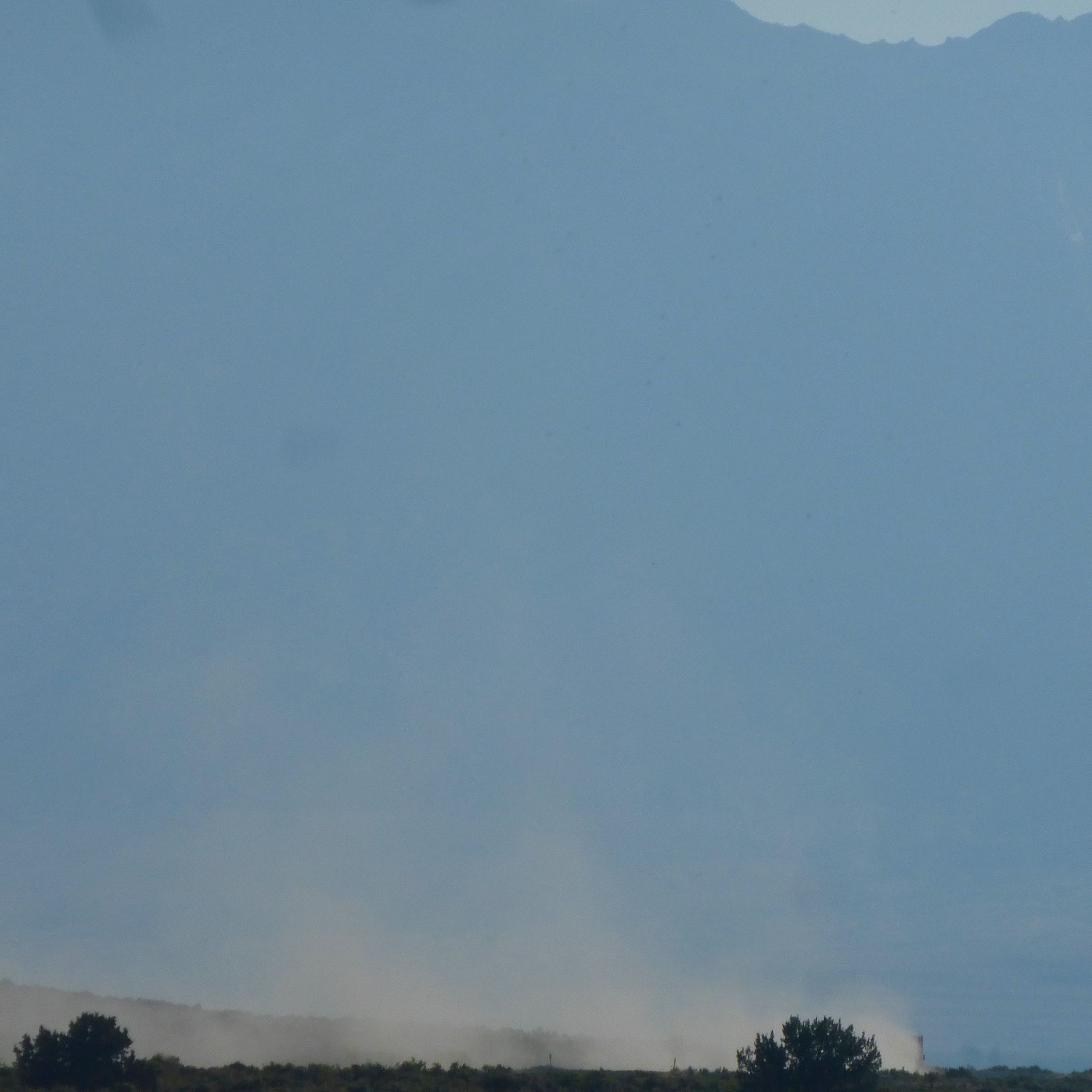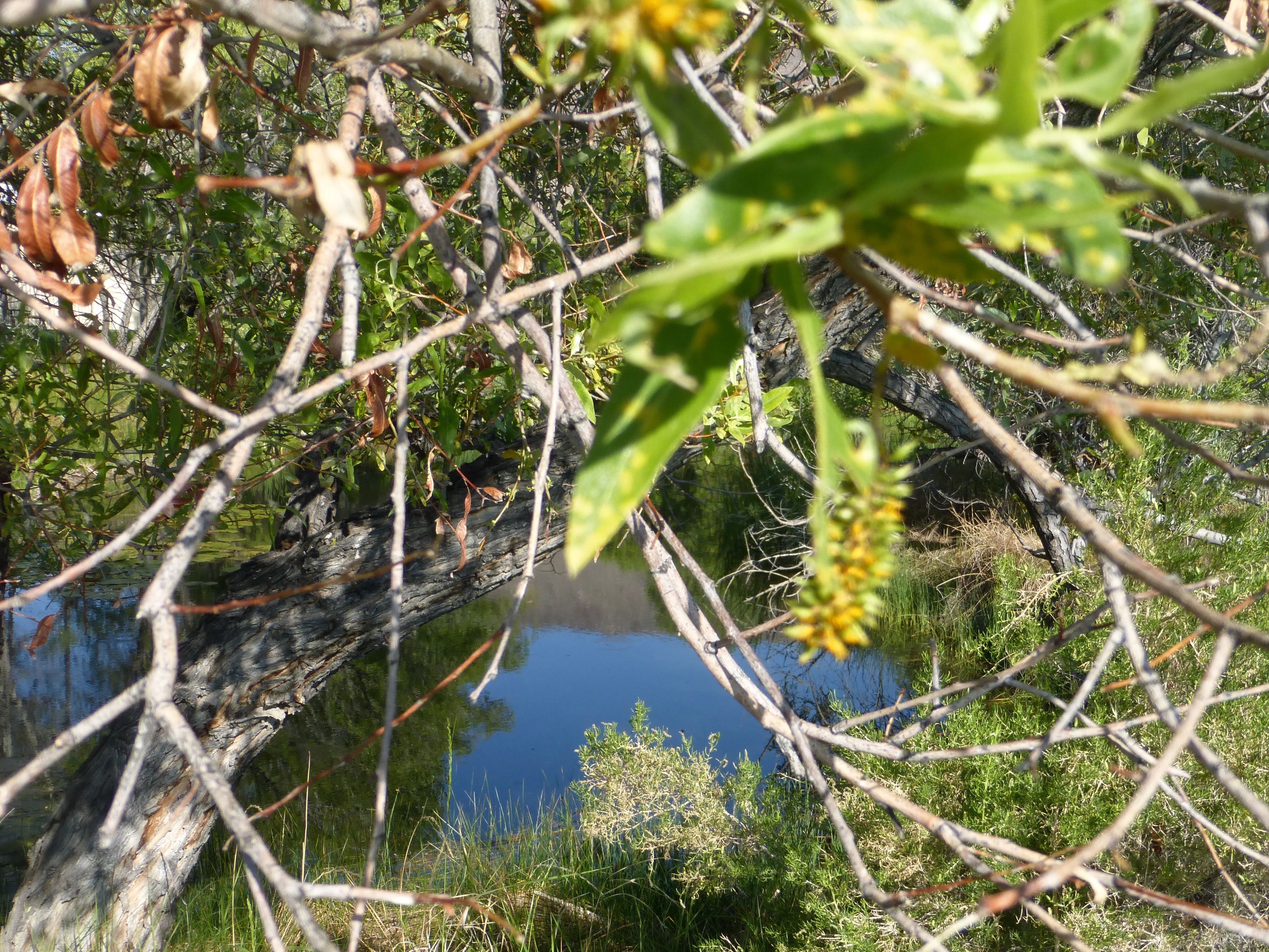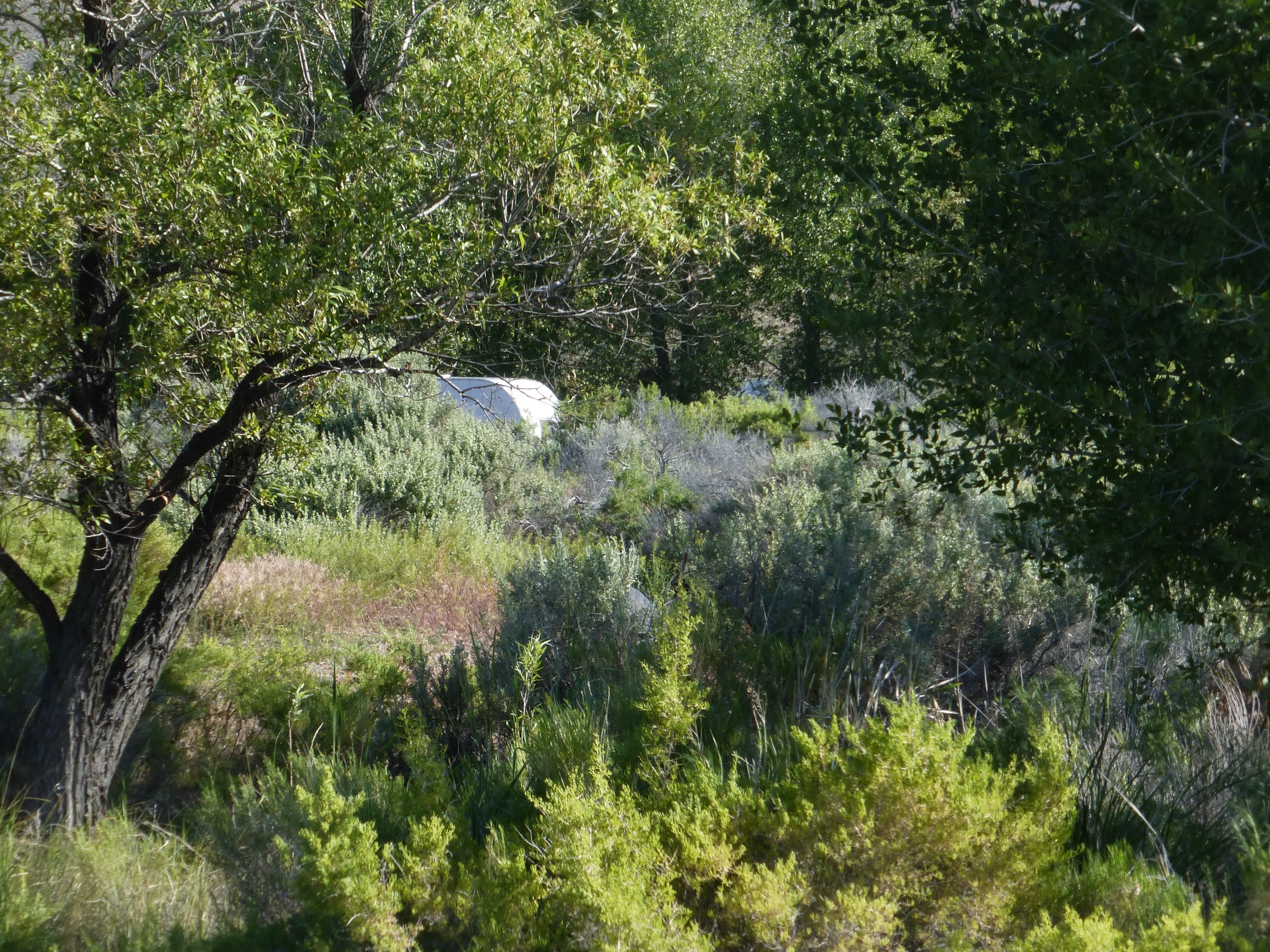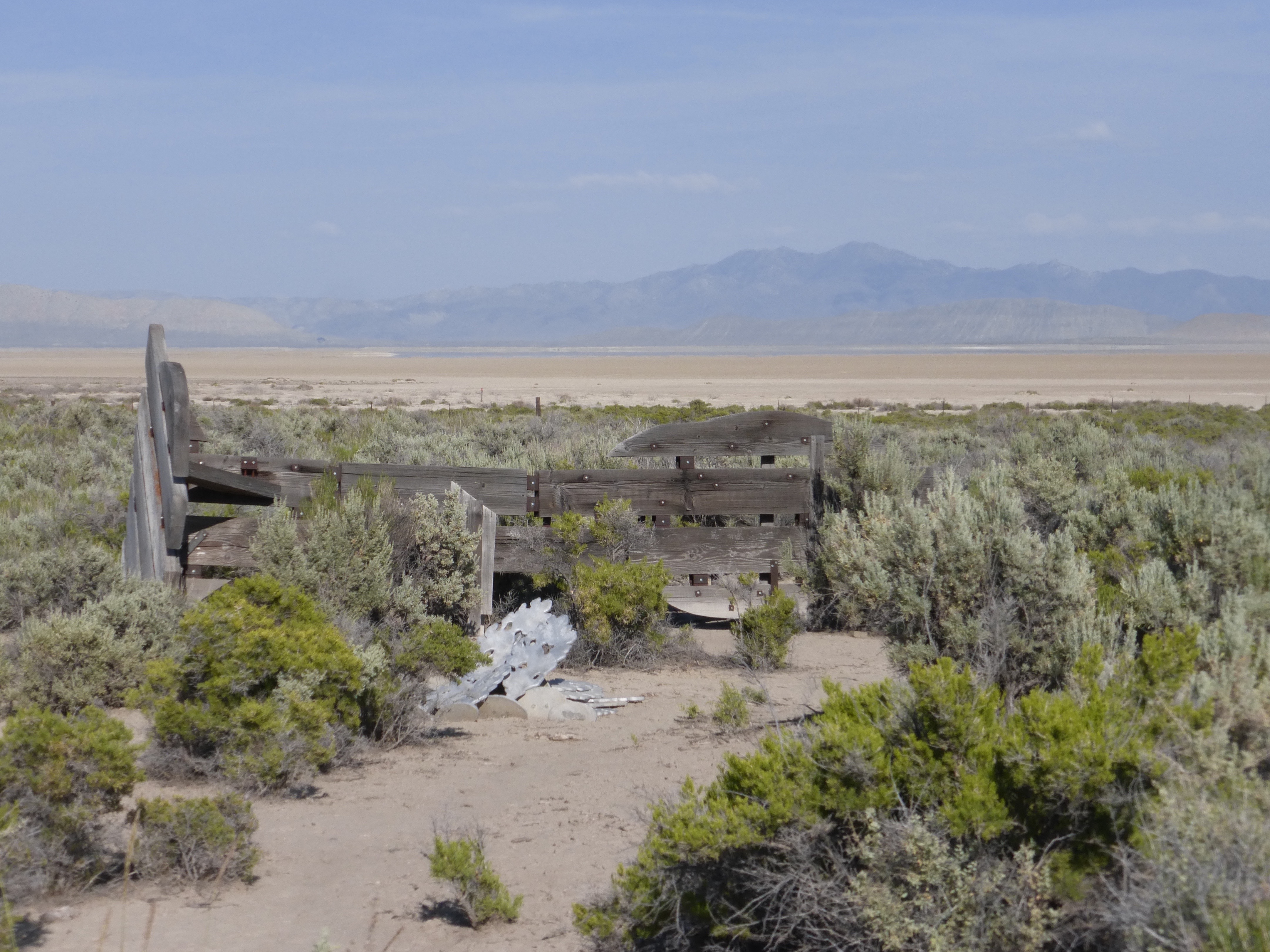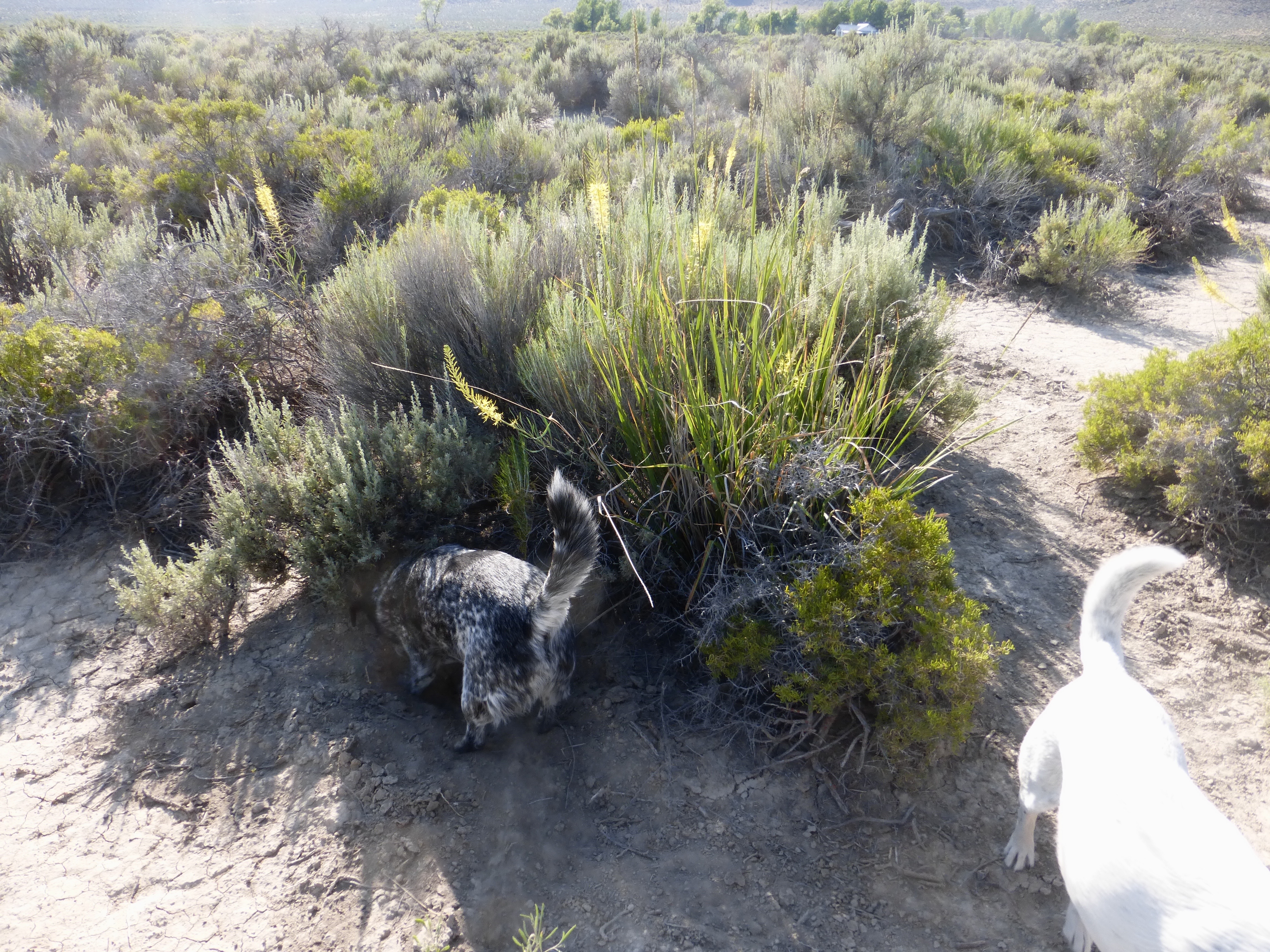 That afternoon our great friend Enrico came all the way from France to Radar Ranch and across the desert to us with tales of Imlay,;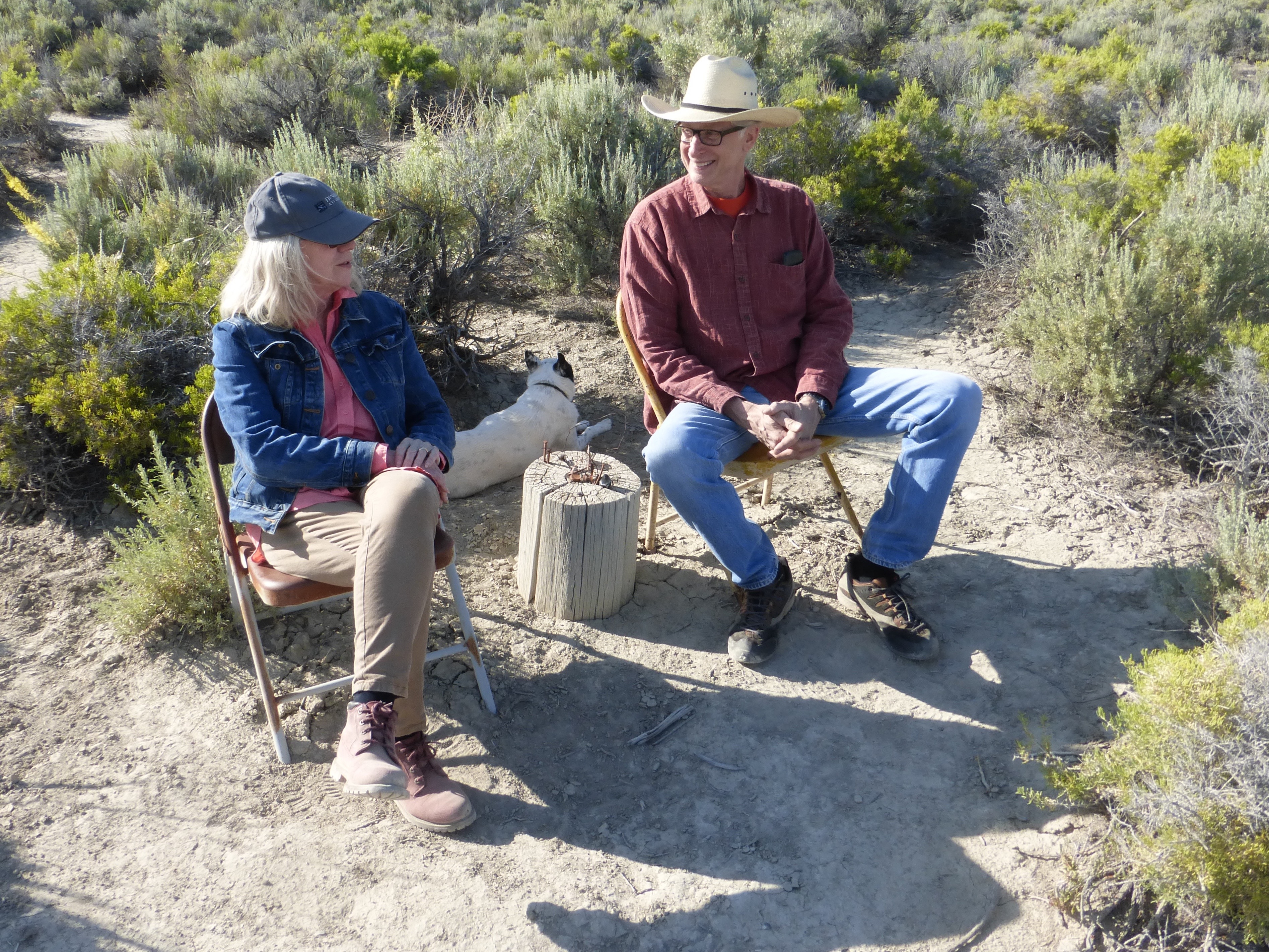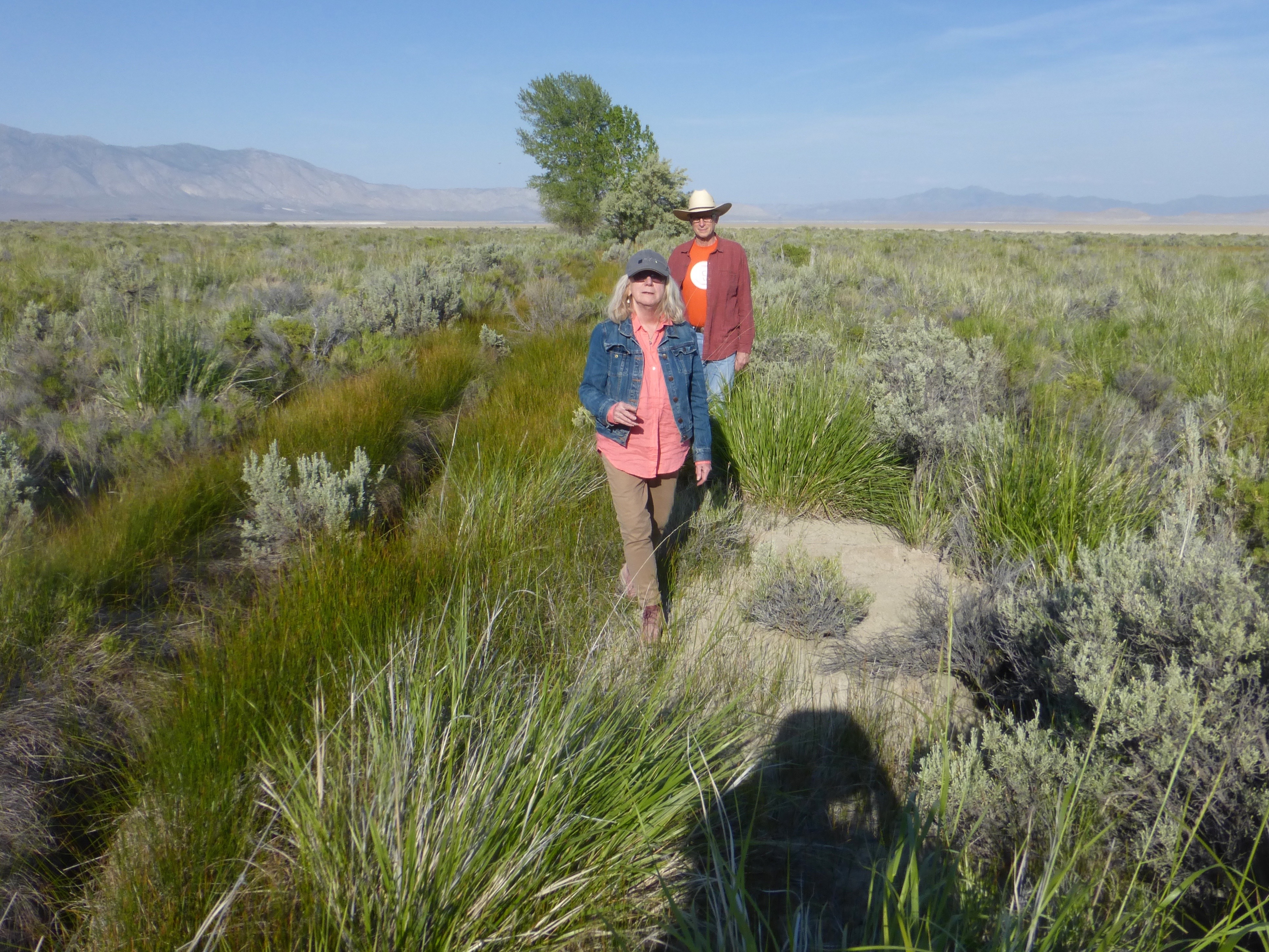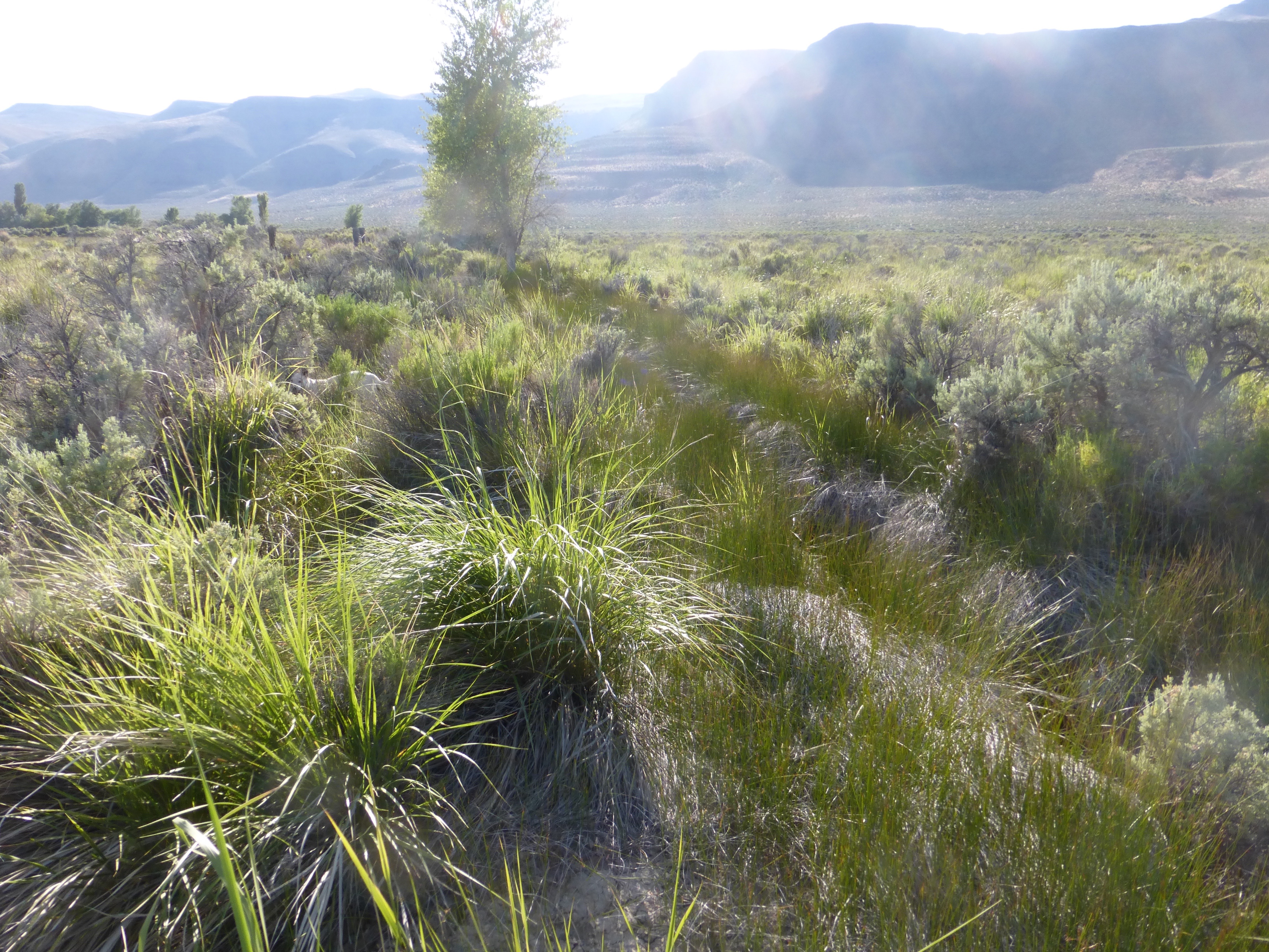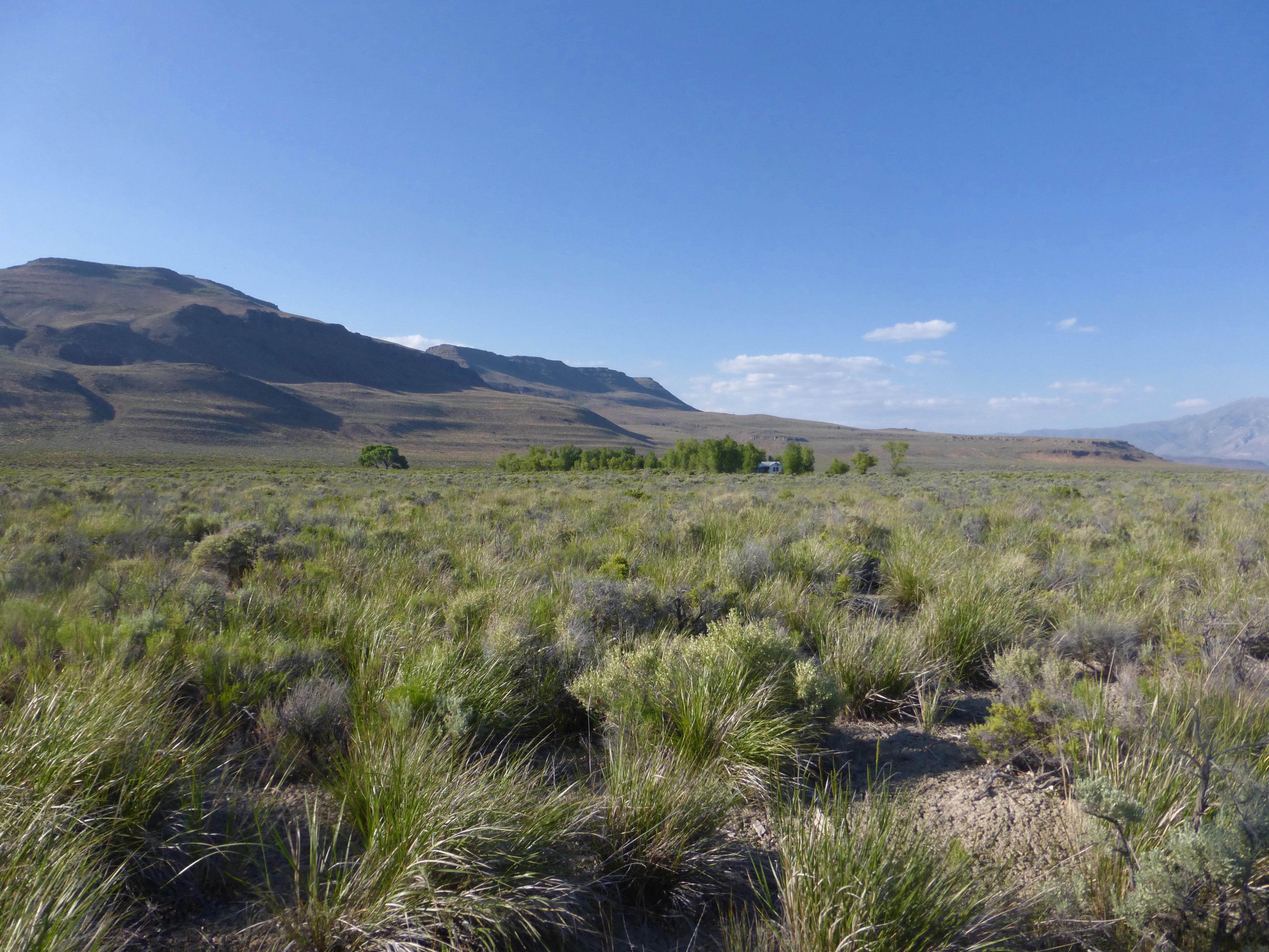 We walked the Boundary Ditch finding little water but a gratifying number of Peachleaf Willows [not shown] belatedly sprouting…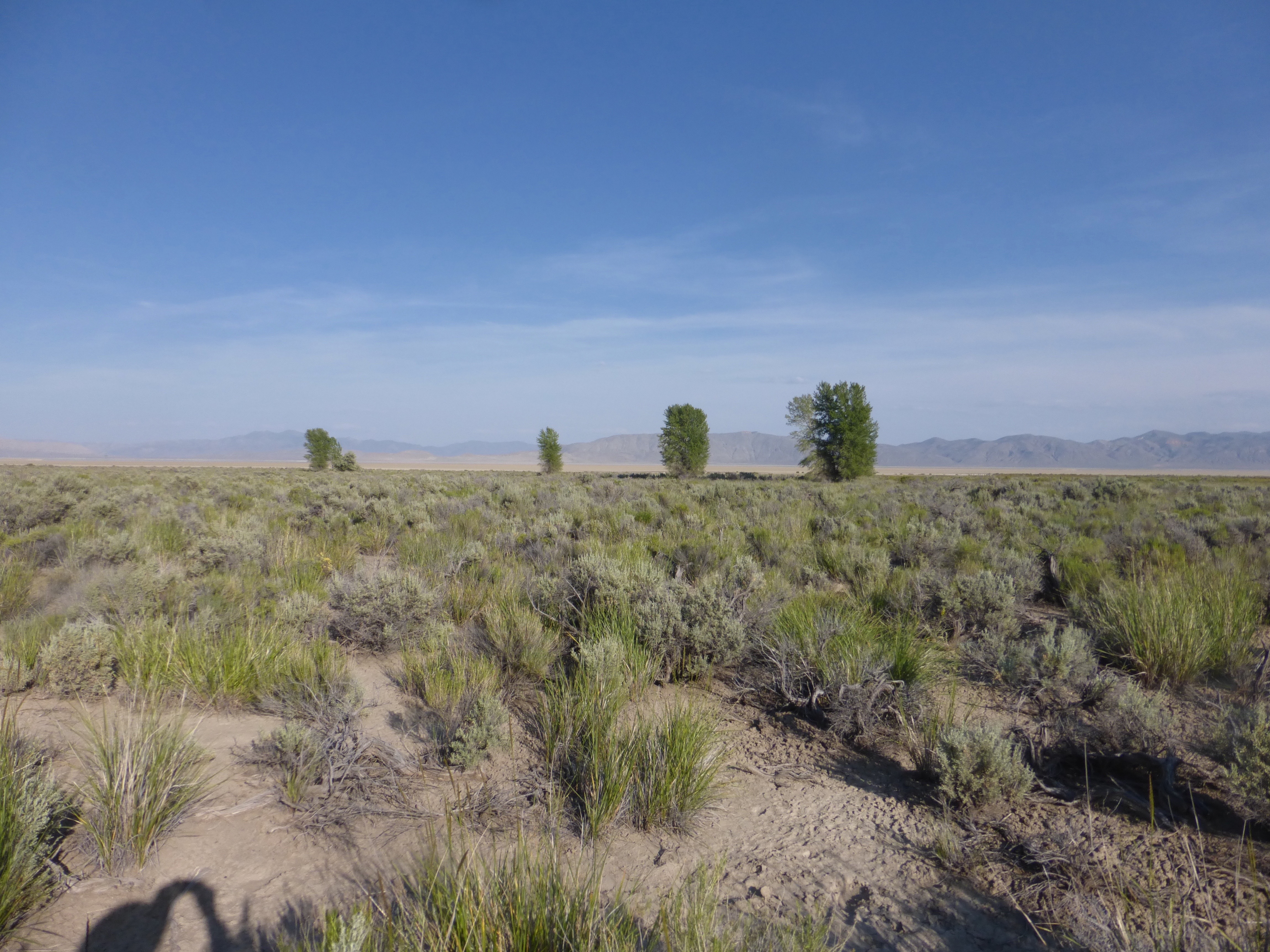 Sunday Enrico pushed on to Omaha and we ten miles east to our nearest neighbors,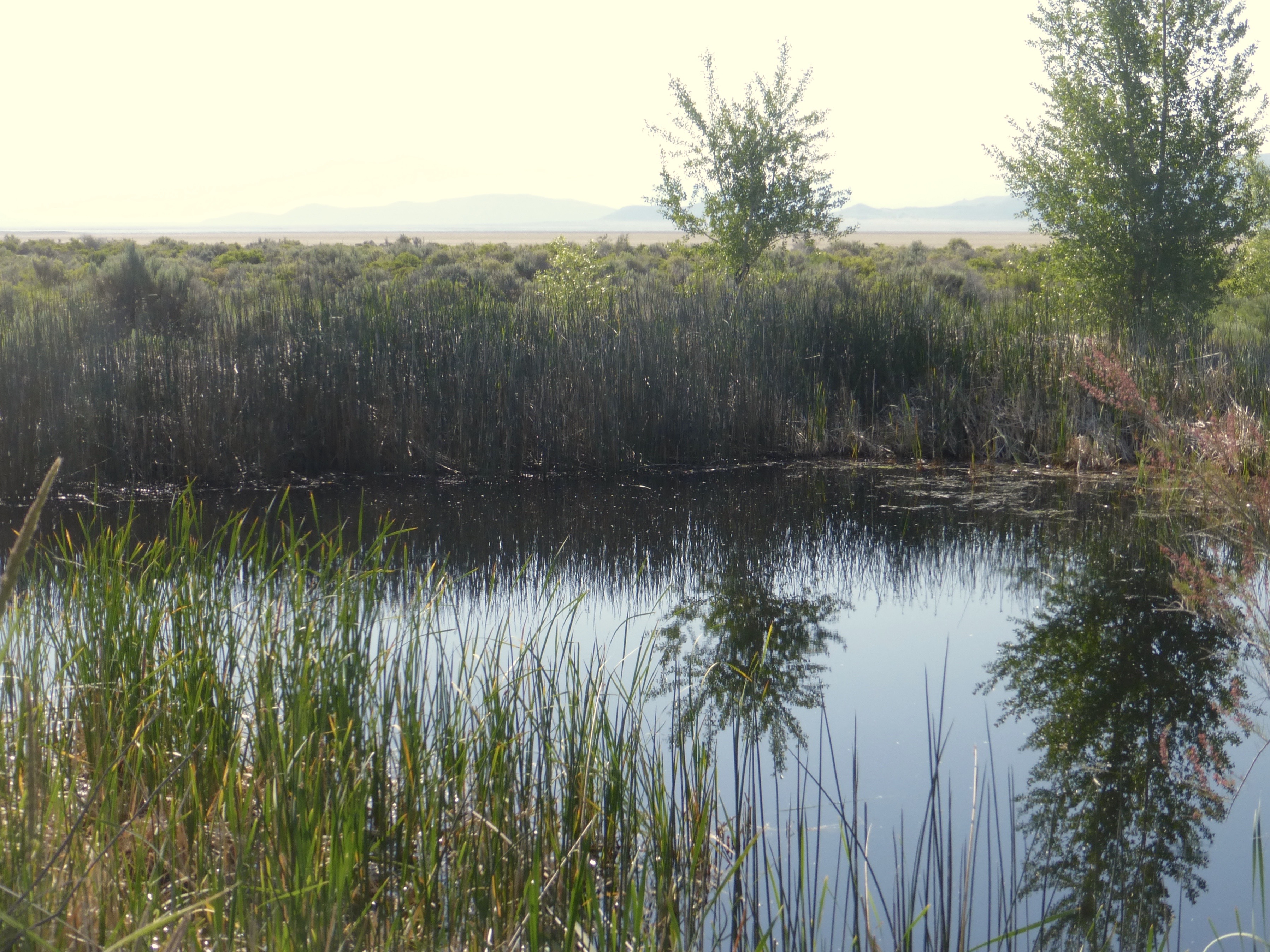 Planet X Pottery, for the Memorial Day Sale where, as always needing nothing,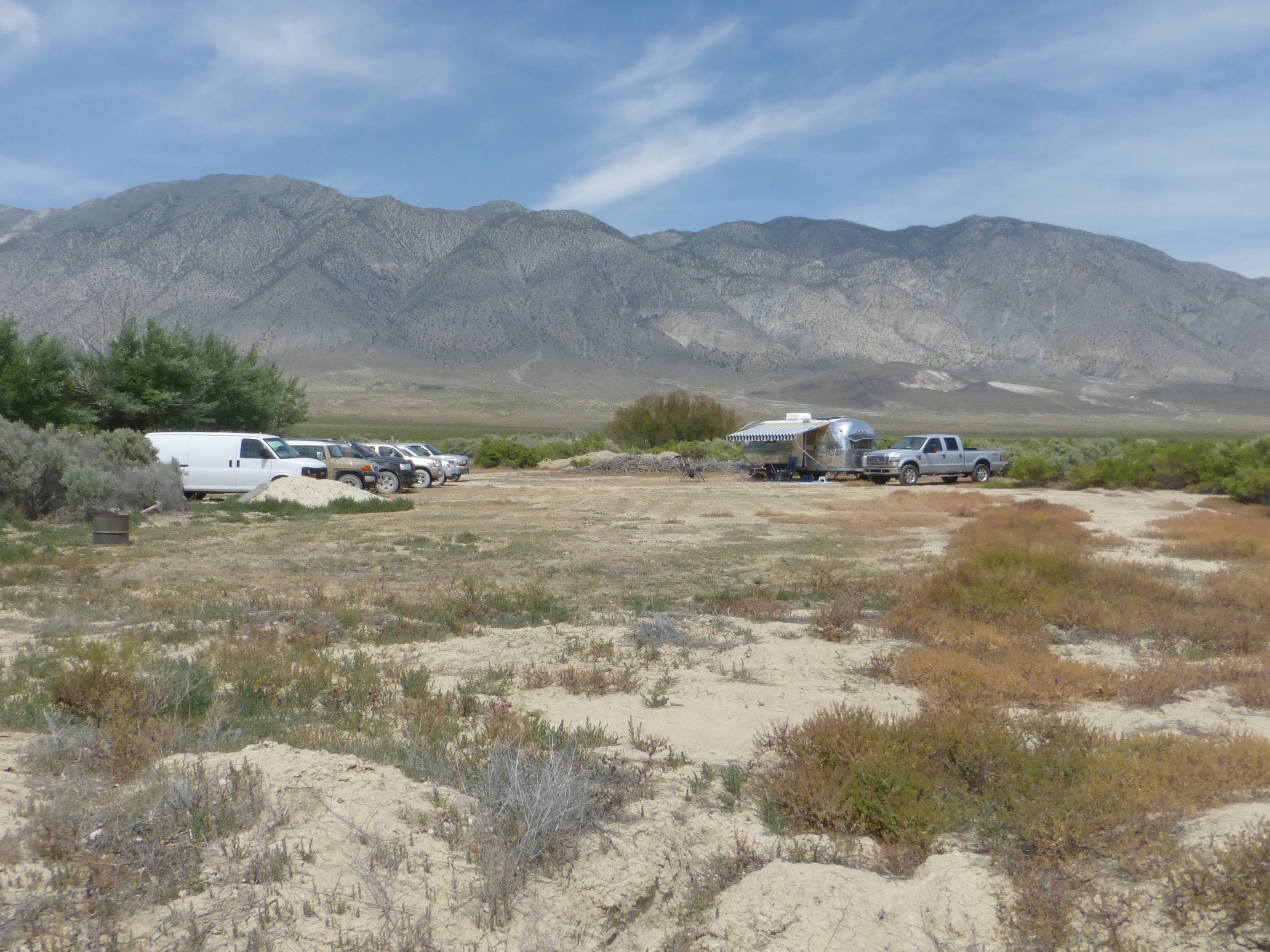 we always find something…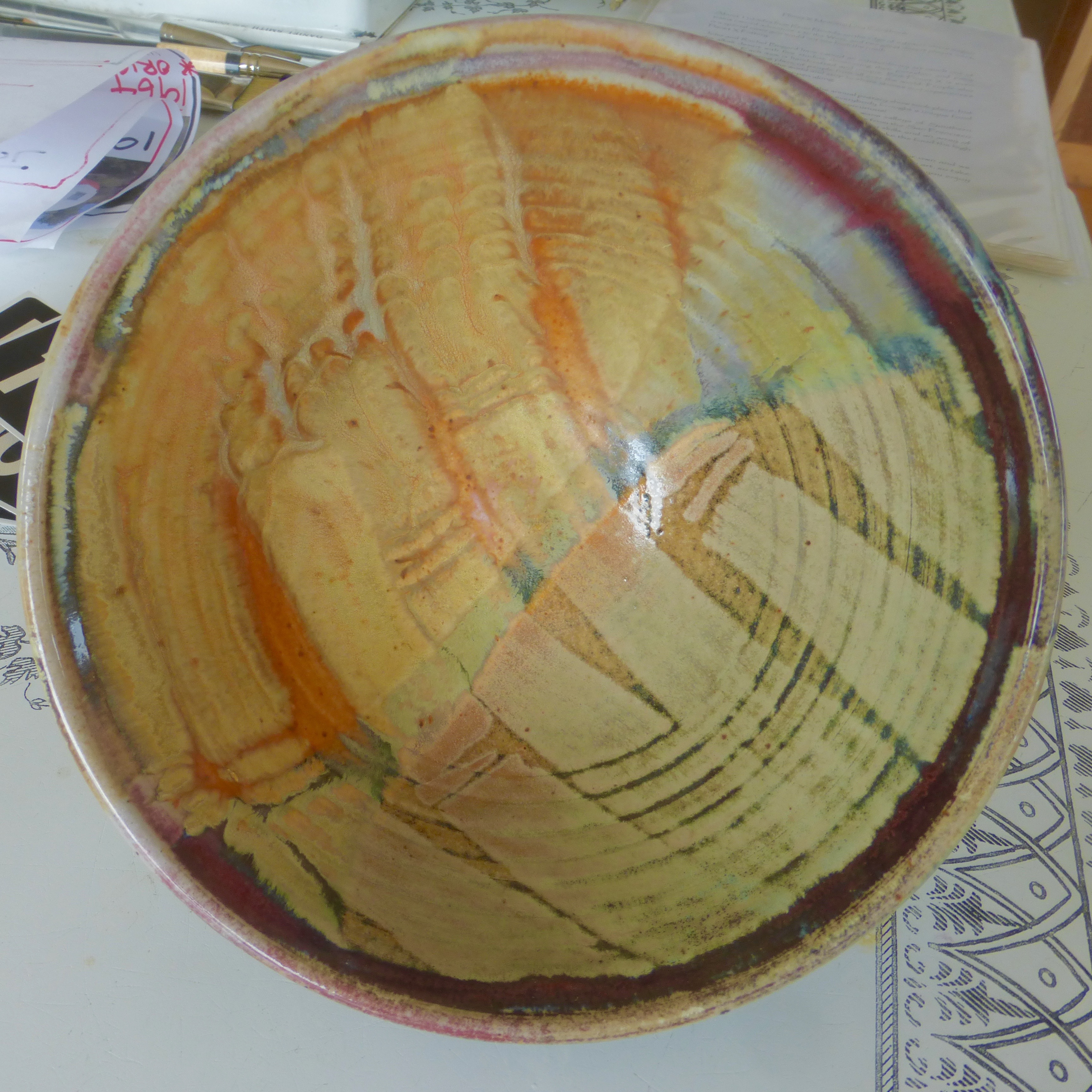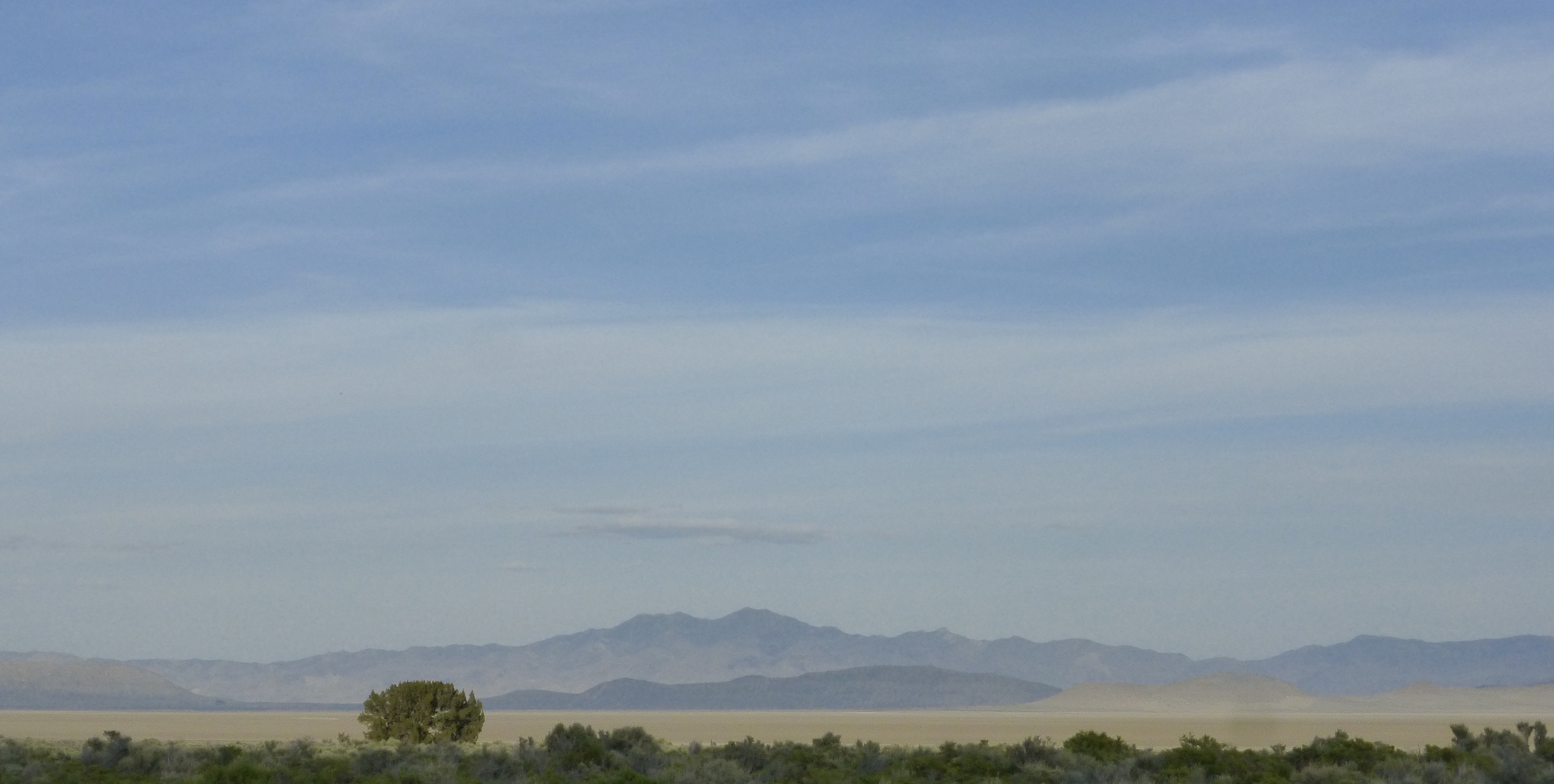 and subsequently wandered home to collapse comatose as the Big Weekend wound down…
M