So without becoming too hysterical about getting out of town on a Saturday [despite premonitions of white-knuckled snowbunnies clotting up the interstate] we walk the dogs and only after breakfast and visiting with our neighbor, in the alley washing a Porsche he's decided to deaccession, do I load up, getting off at exactly 10:30.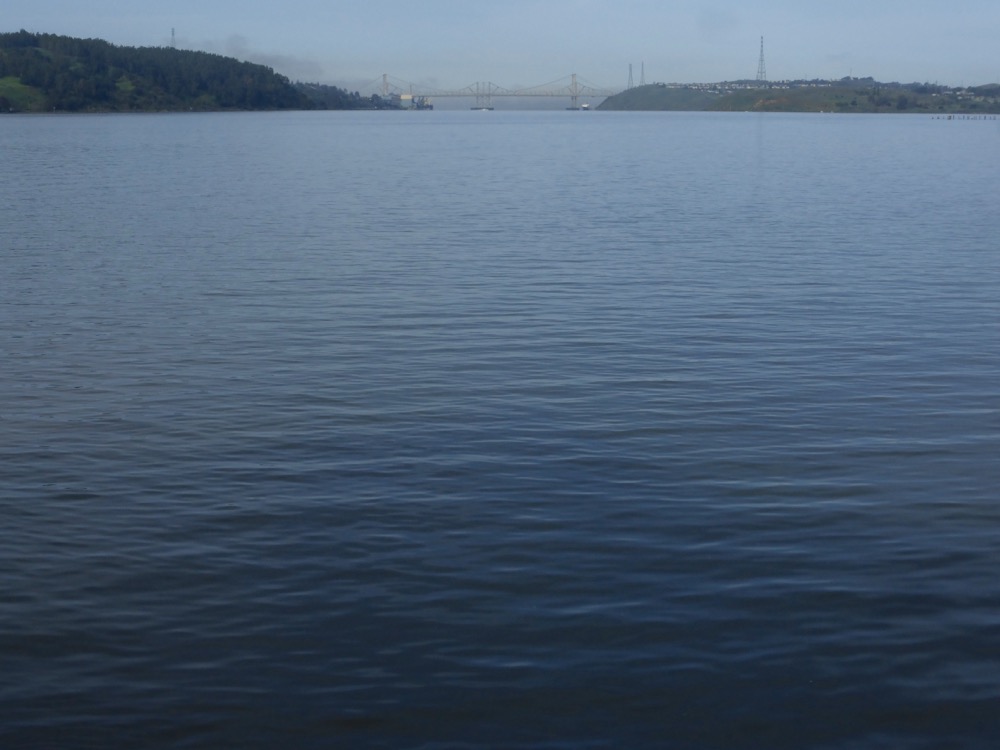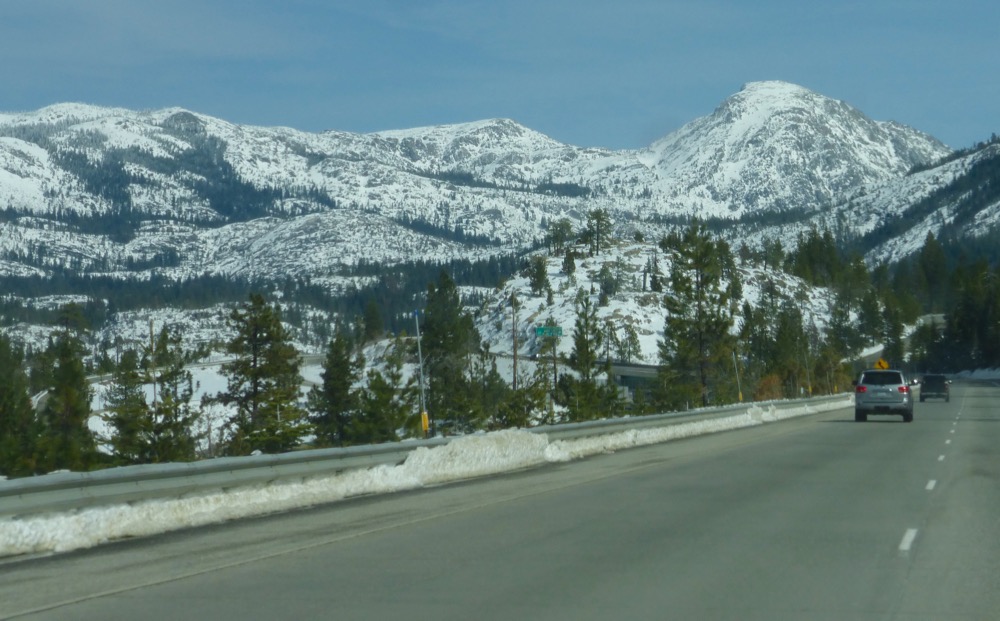 Premonitions of clotted interstates prove wildly exaggerated and not until lunch at the entrance to a closed campground on 89N [signs on 80 warned that in addition to Squaw and Alpine being "full" 89S was closed at Emerald Bay, but I wasn't going south anyway] did I discover the missing crackers and coffee; made do with cheese and a salsa-infused half avocado.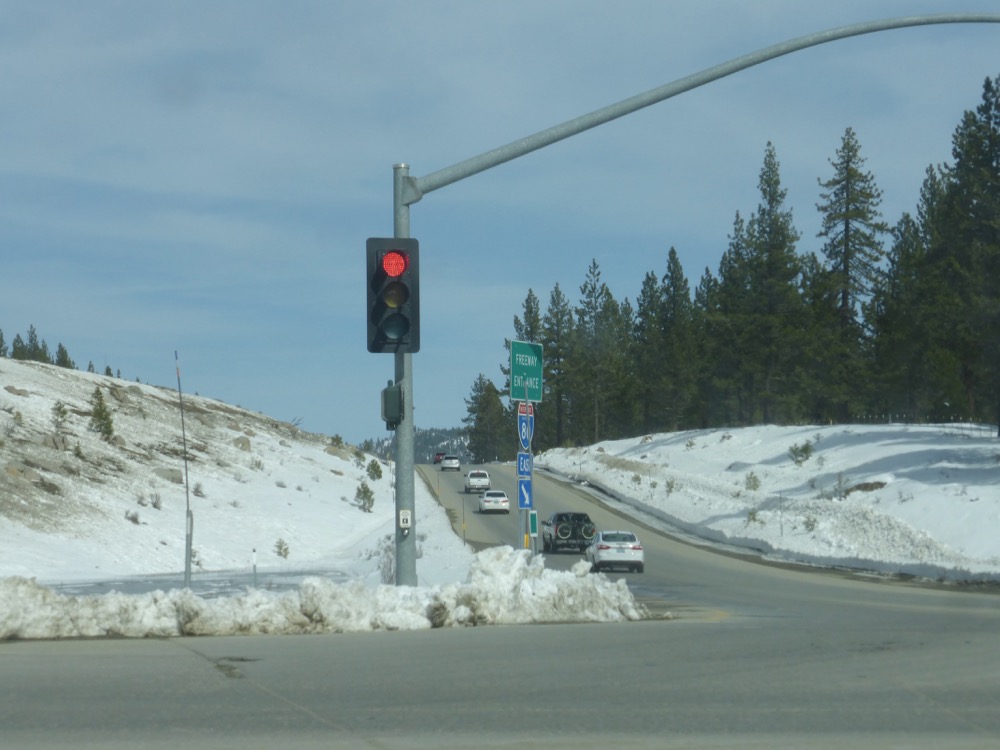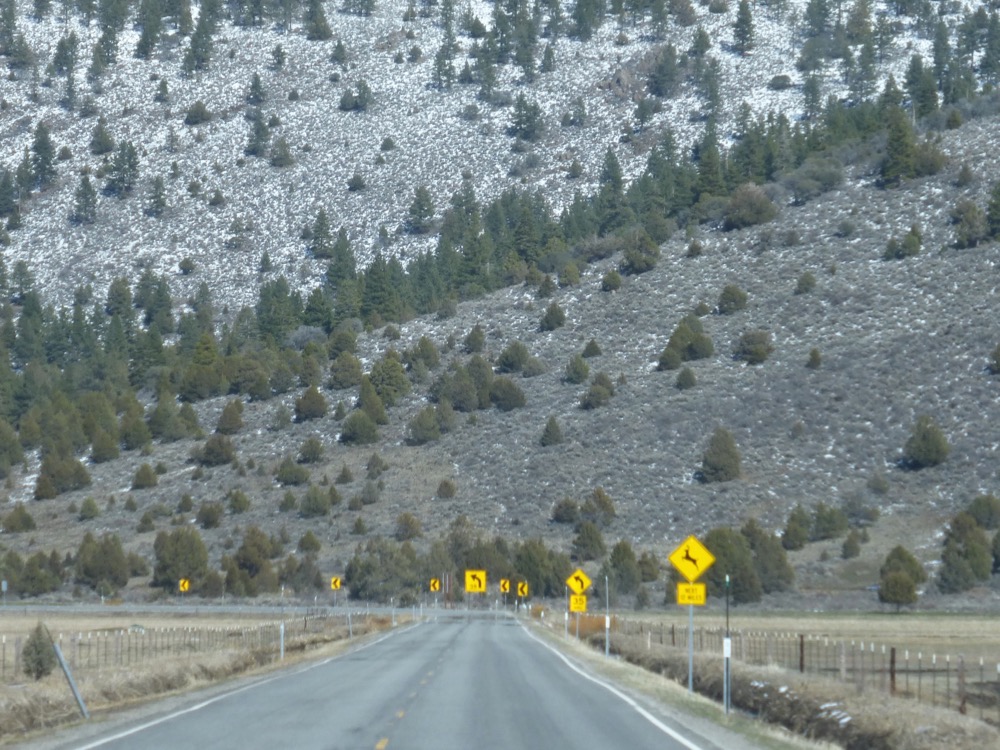 Sierraville, Loyalton, Vinton, Chilcoot…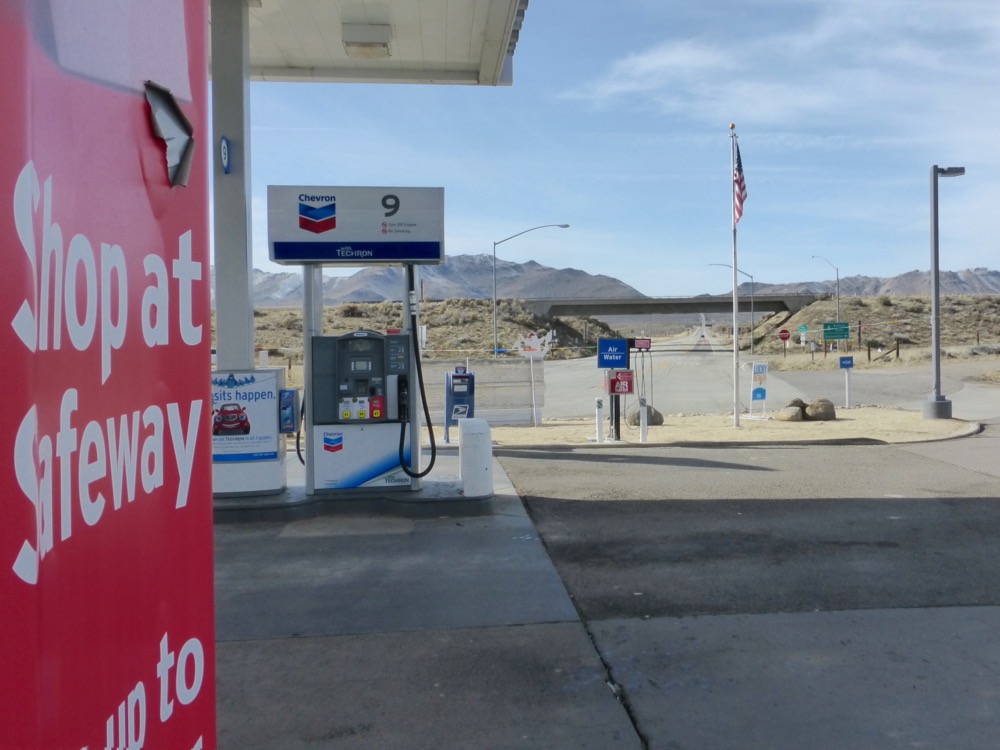 Where 70 terminates at Hallelujah Junction I got gas, highway coffee and, listening to old-timey country music fading in and out of static from the Reno radio, rolled north towards the border.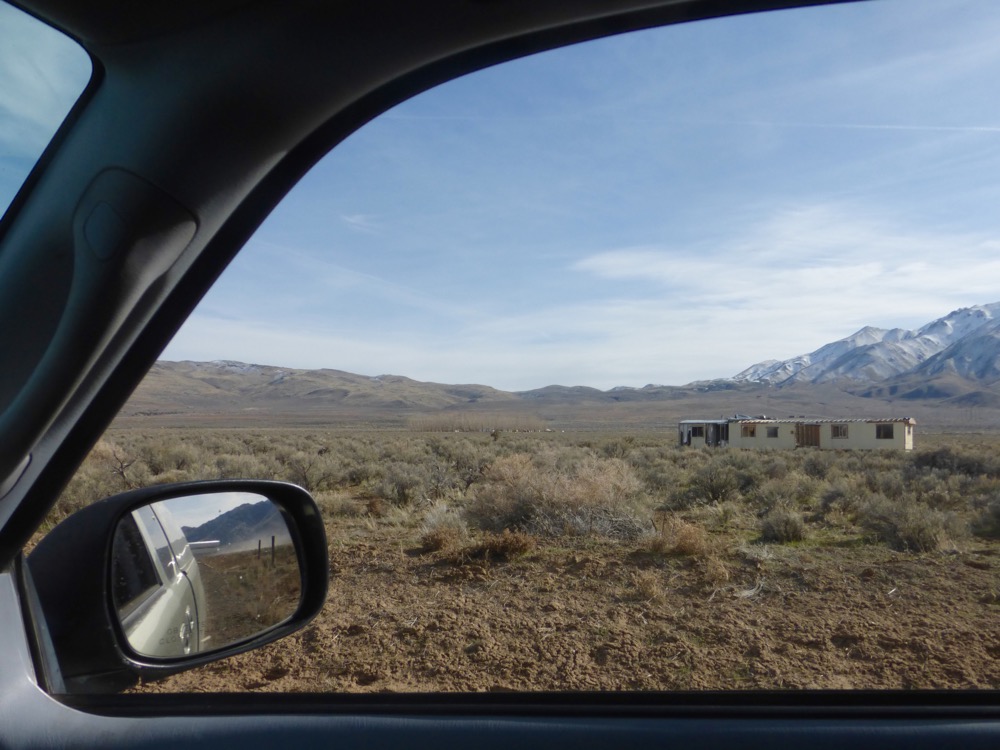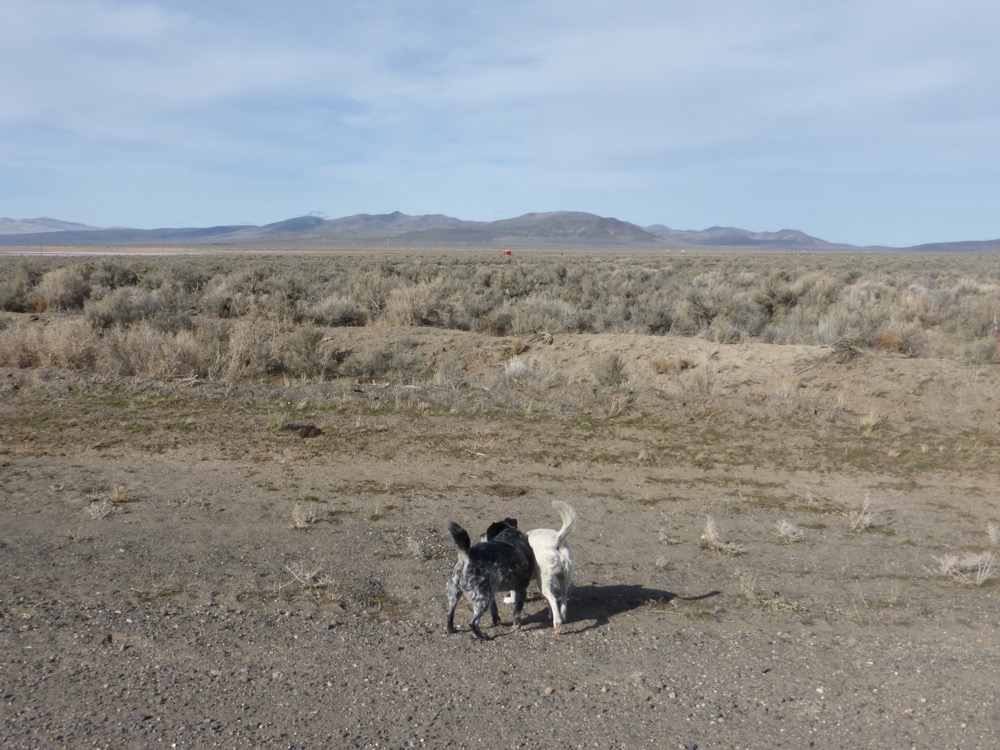 Best way to hear that stuff, I was thinking, until Wimpboy's Jukejoint succeeded the Hayseed Hoot and as per usual sequed into some unlistenable sappy pap, but by then we were well into Washoe where dirt roads allow other amusements,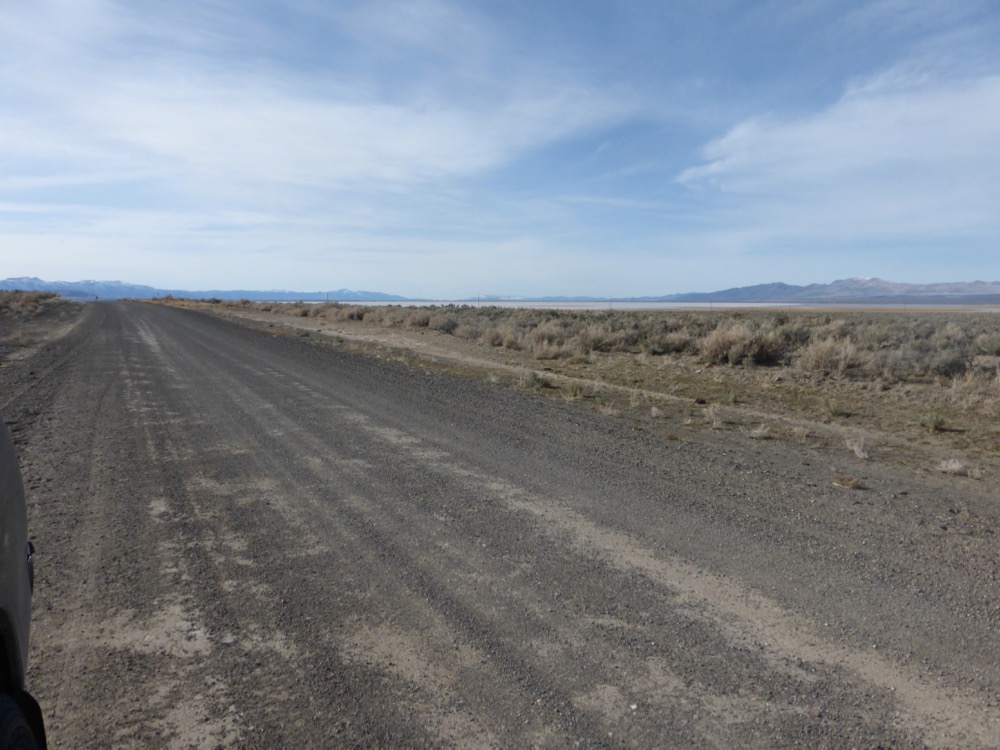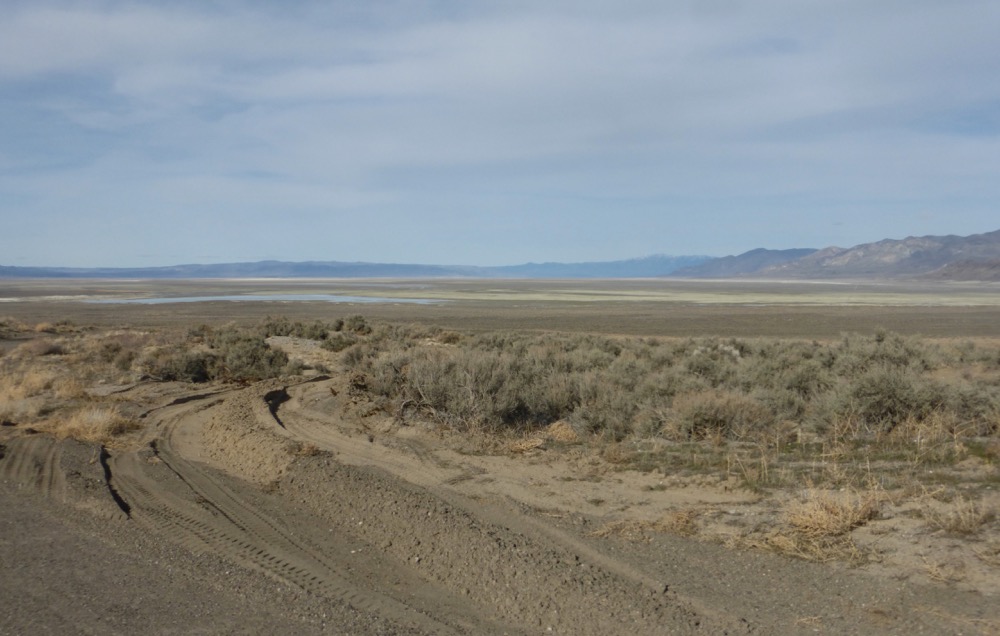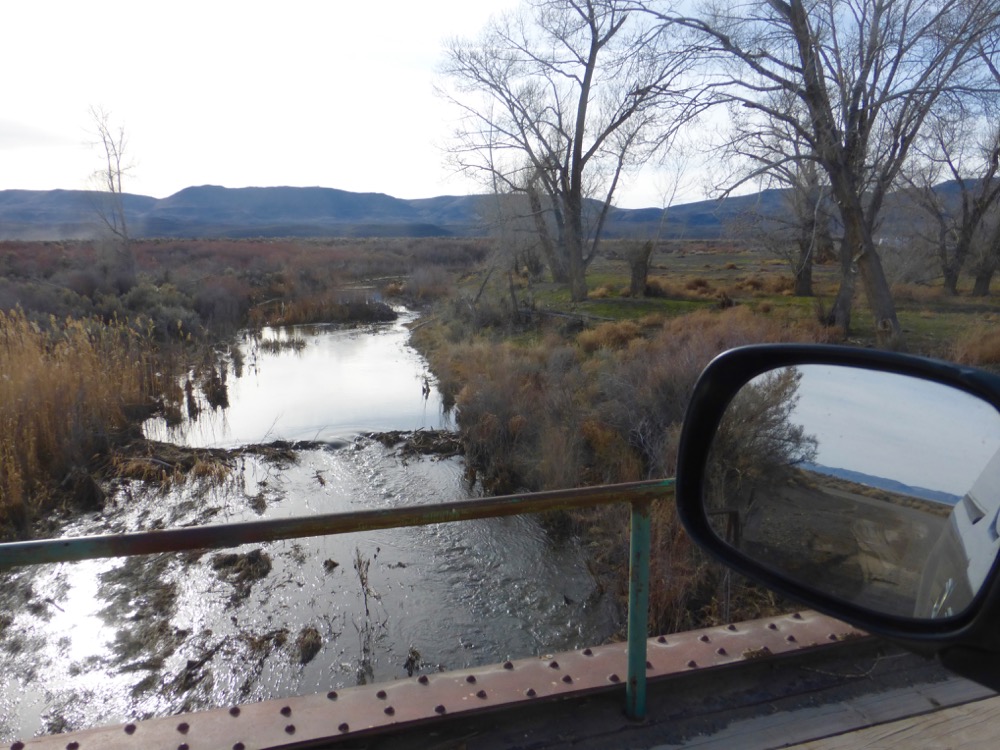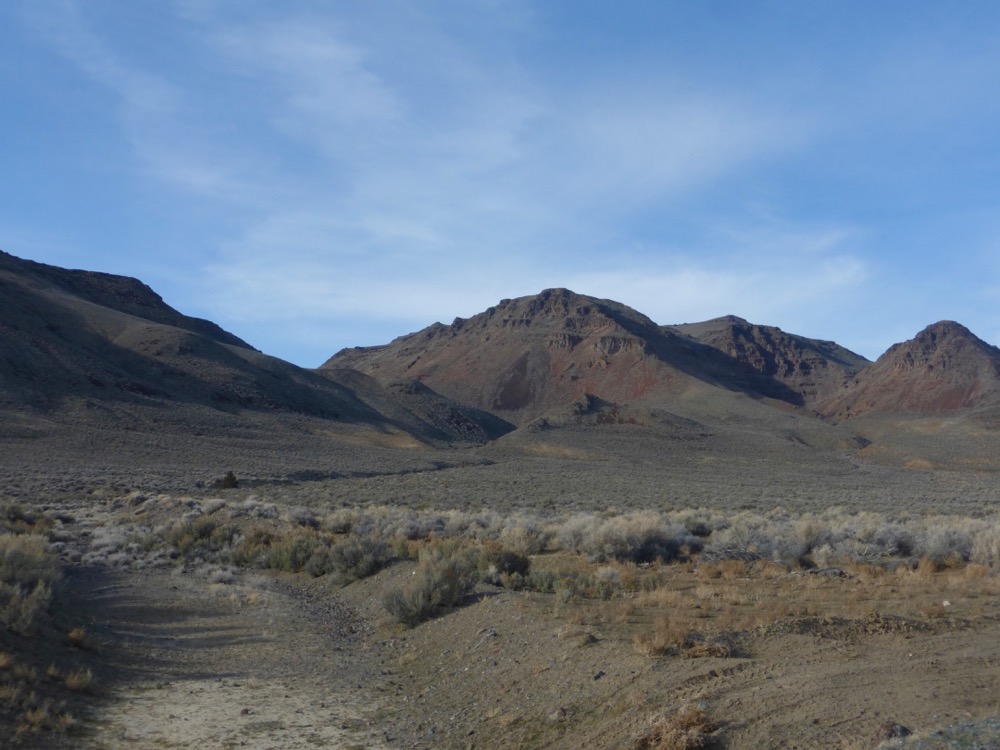 …carrying us to the Wall Spring gate by 3:45, not bad for a Saturday.
Settled in, saw sun rise Sunday and back to bed, warmed by dogs, until close to eight…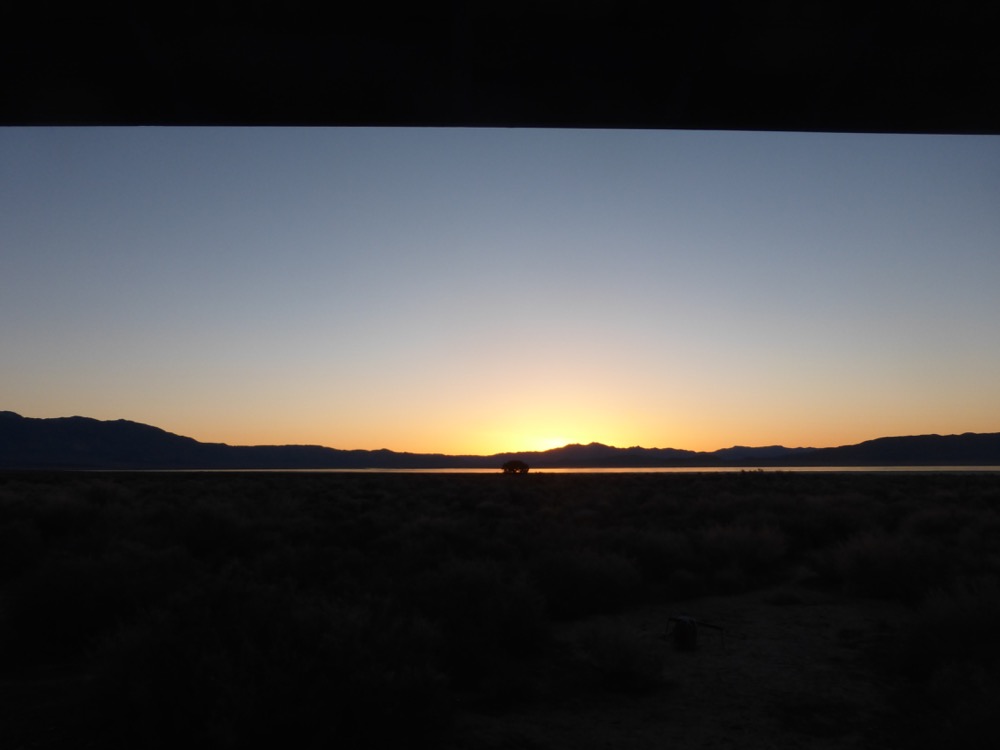 The vast estate was scruffy and brown but evidenced encouraging signs of necessary maintenance [thanks, Twisto!] as well as plenty of things to do in the week ahead…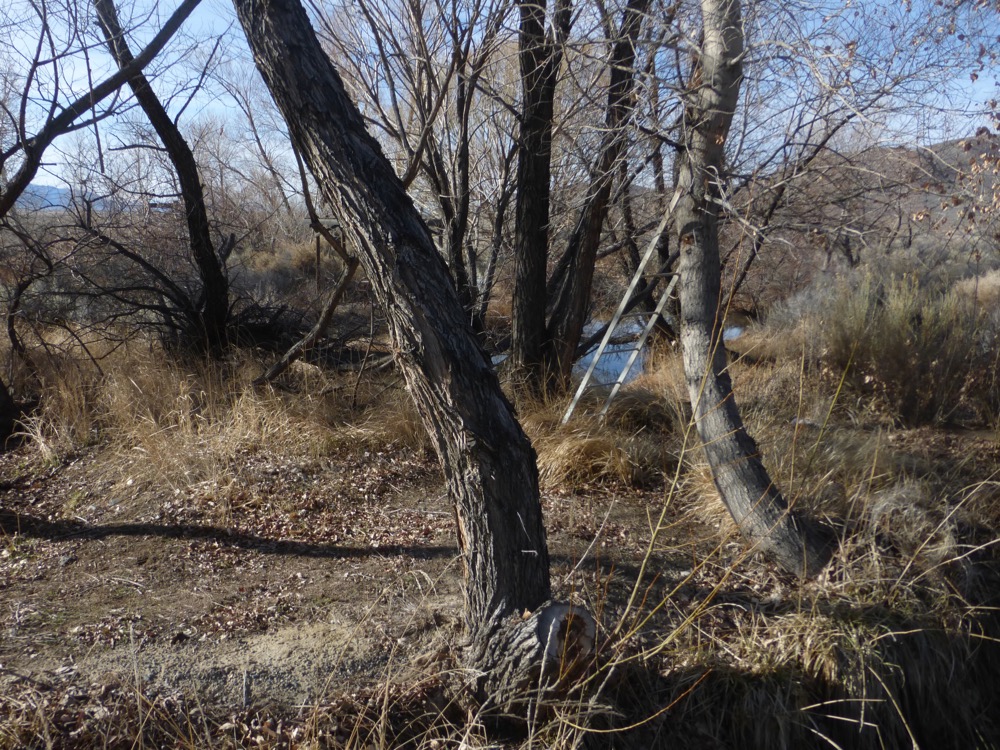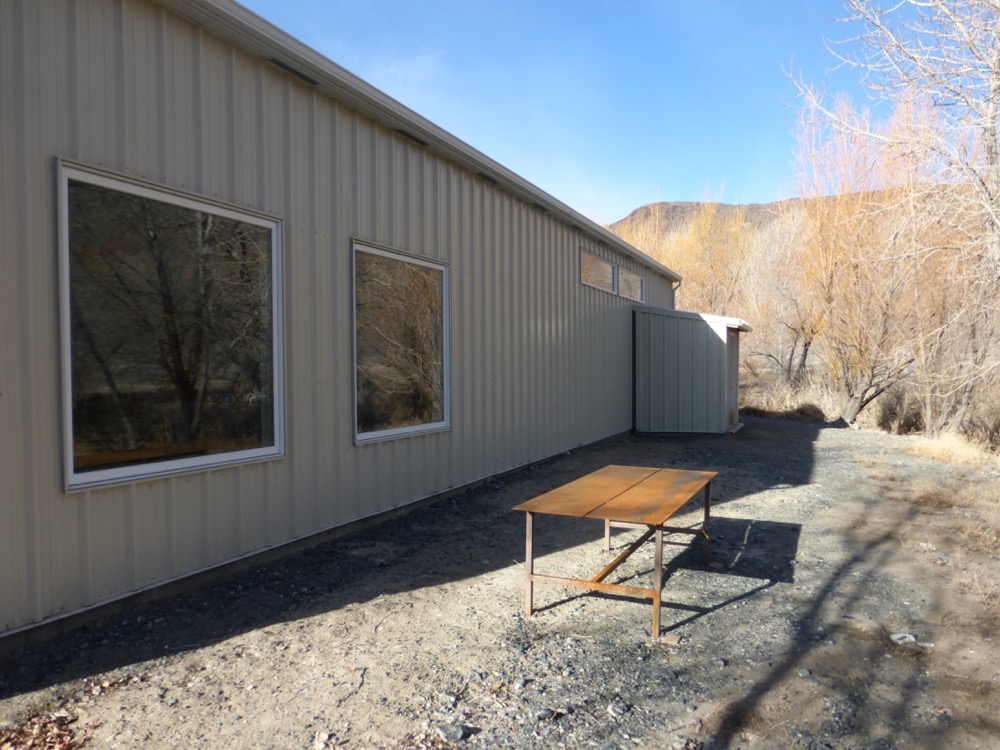 And lunches.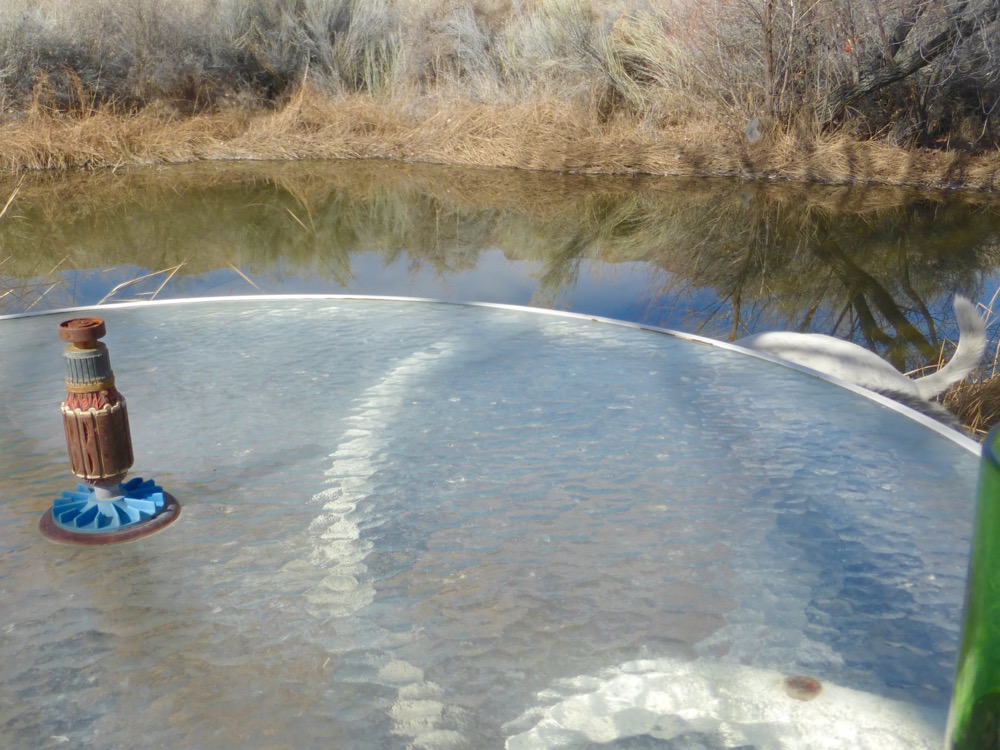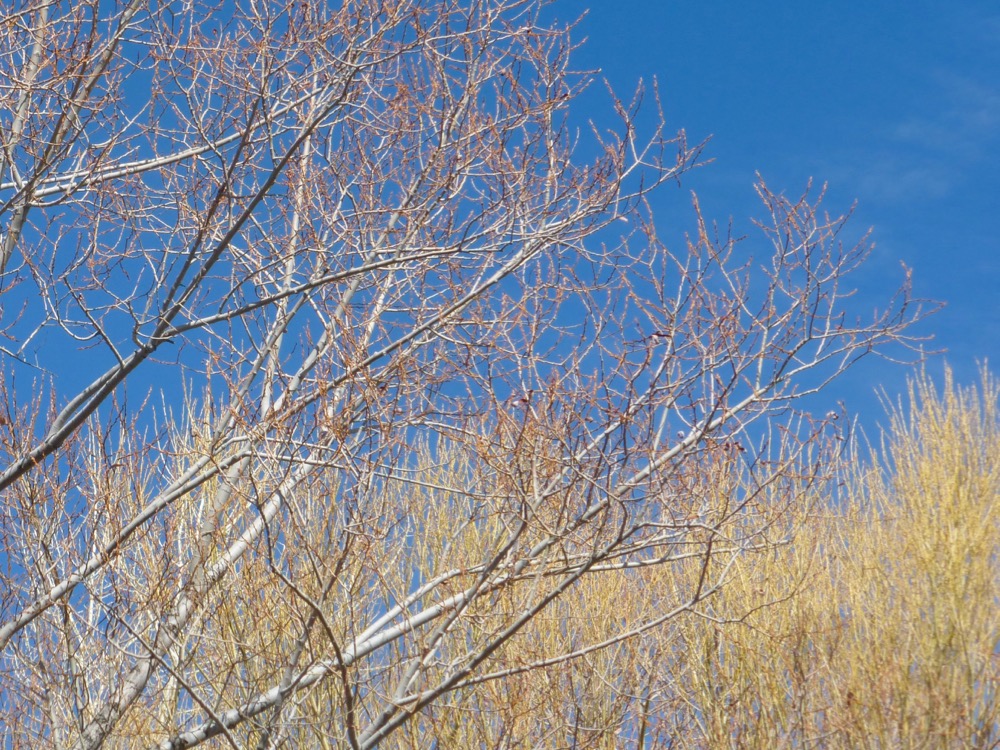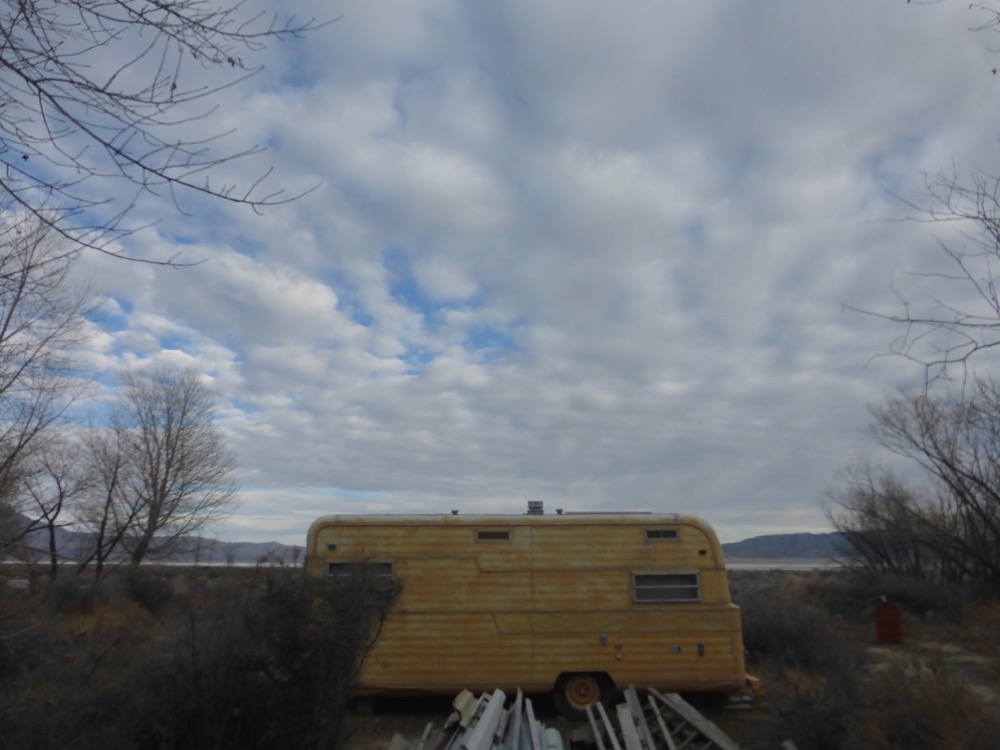 And trailers.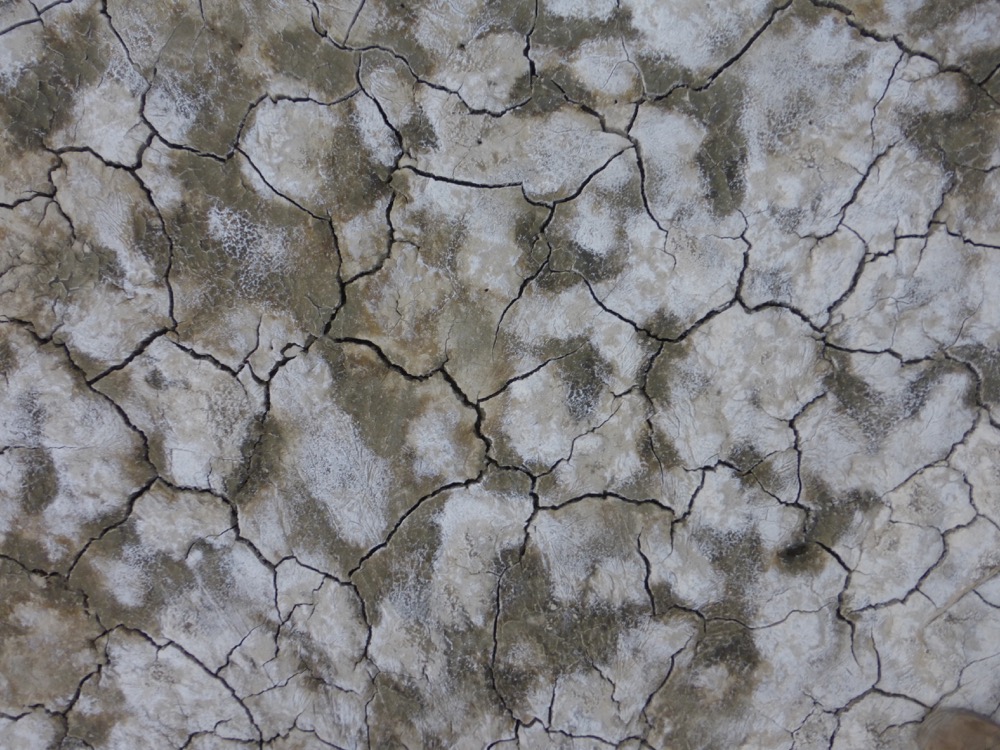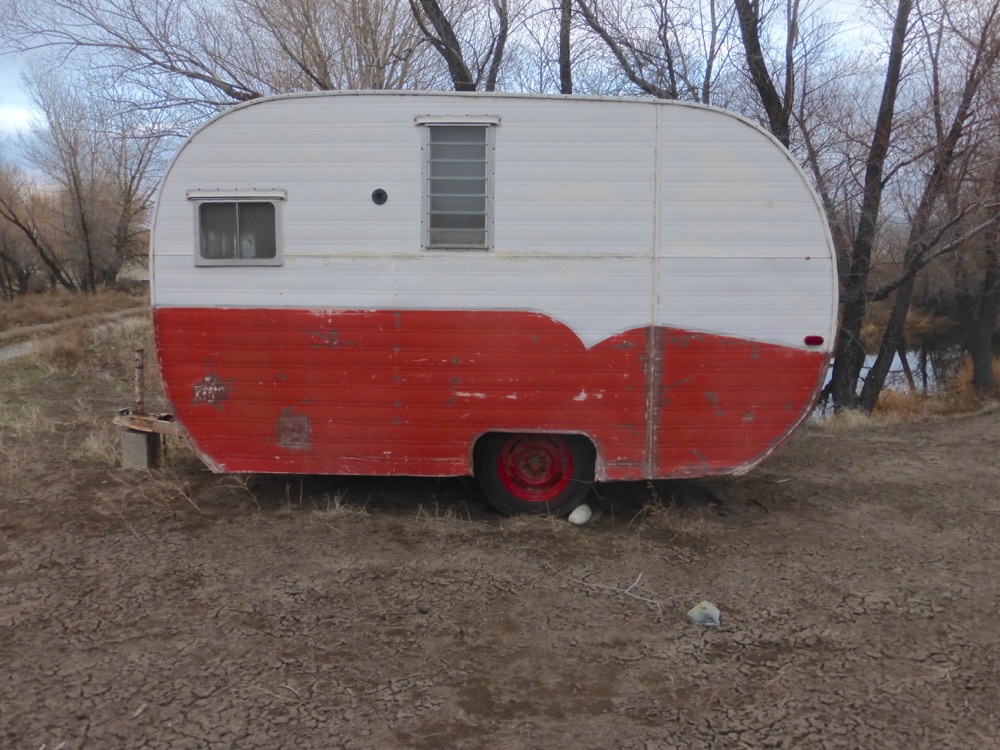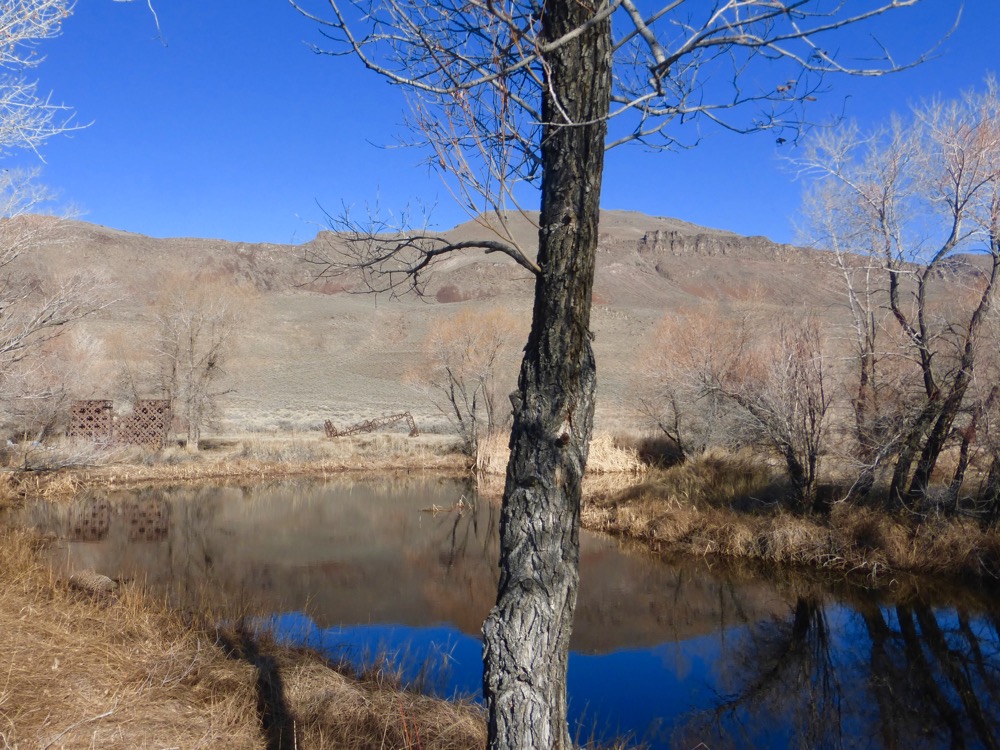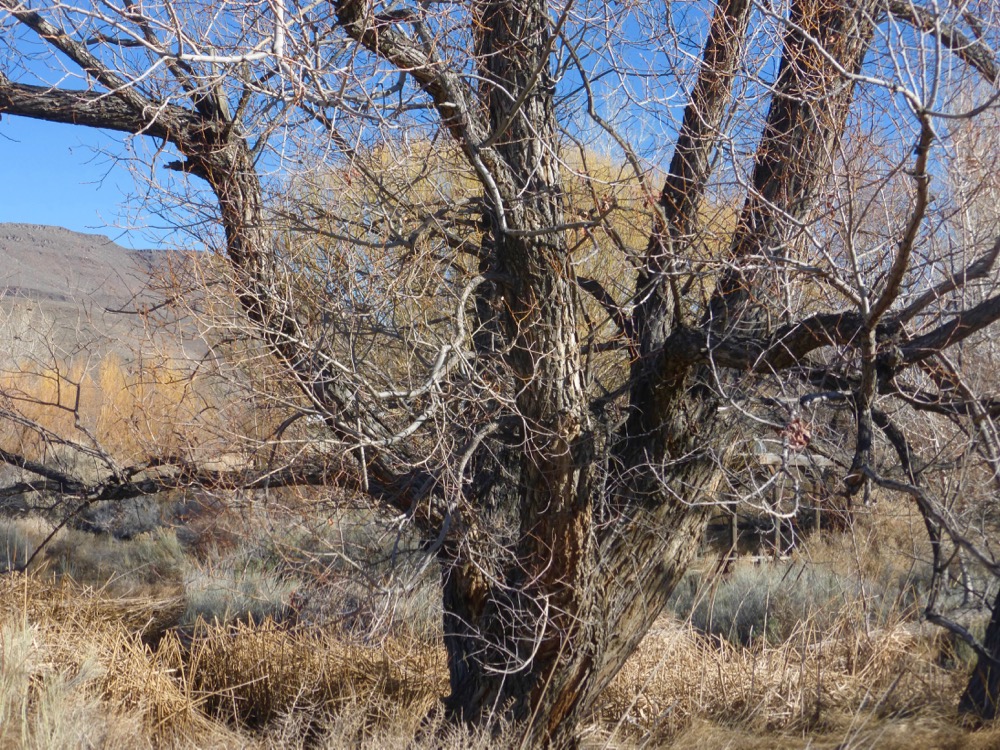 And pictures.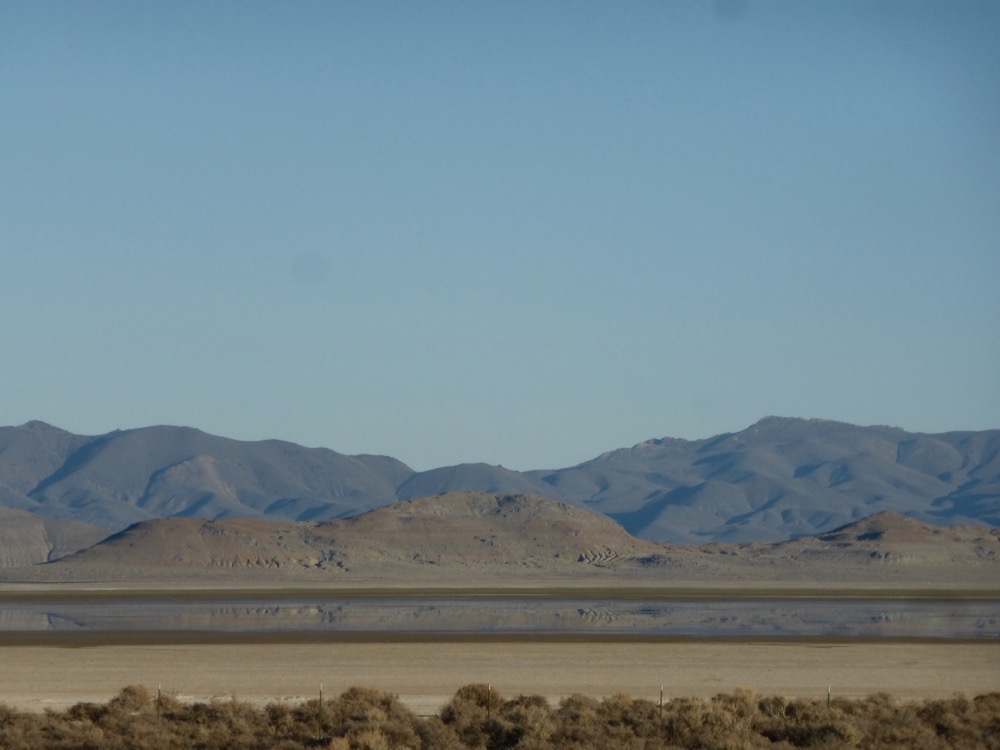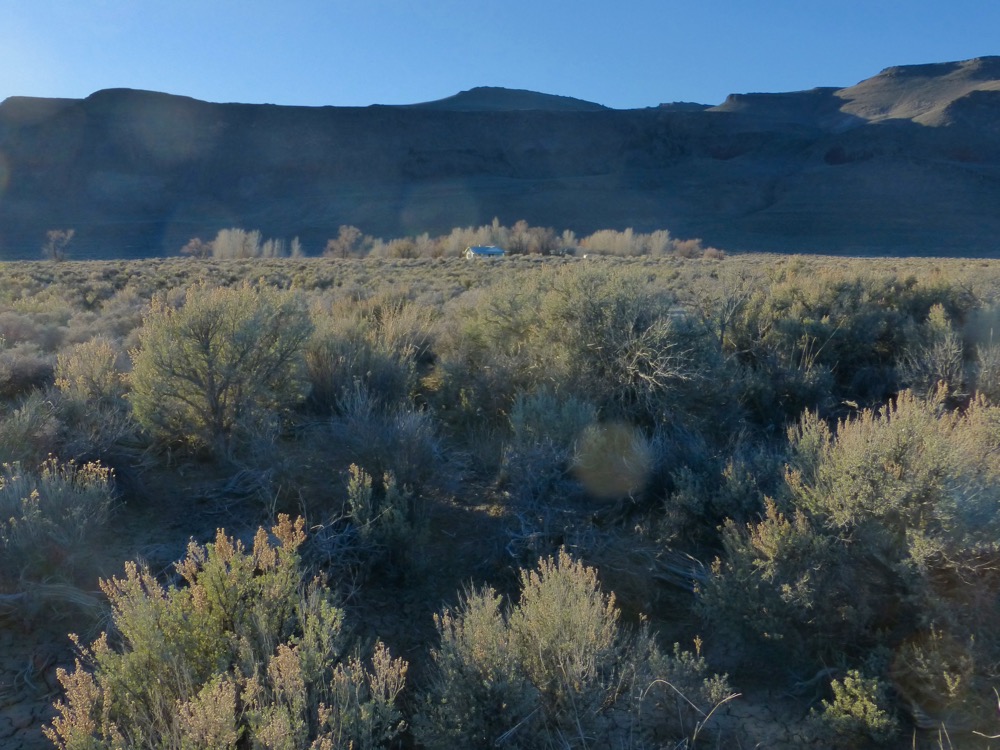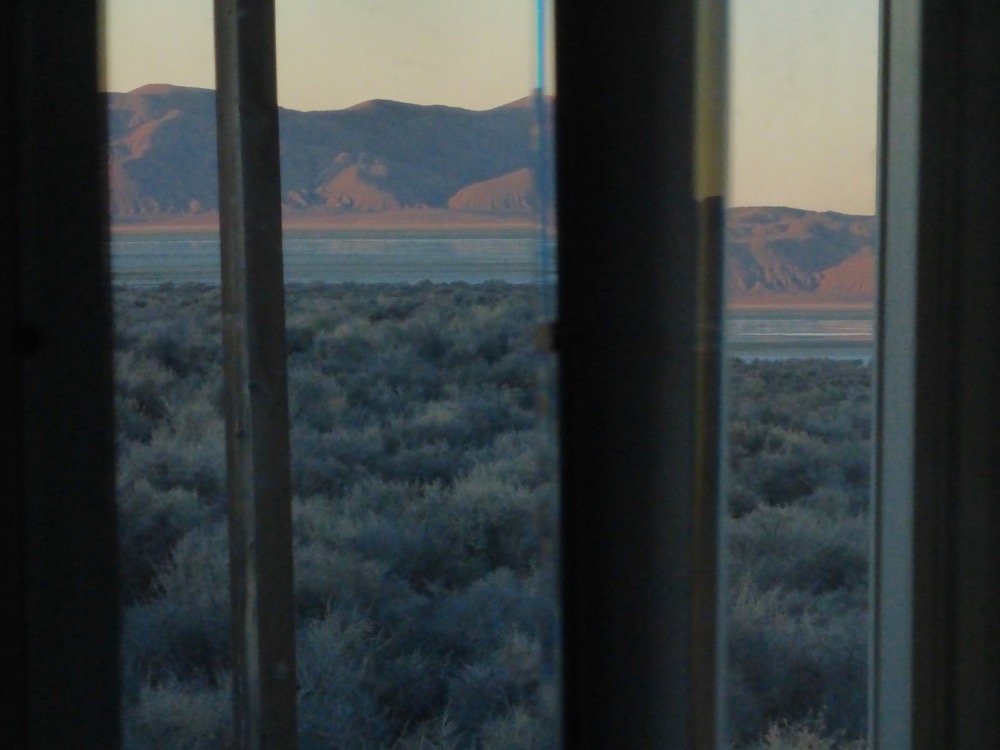 Days go by, at the end of one of which the moon comes up full…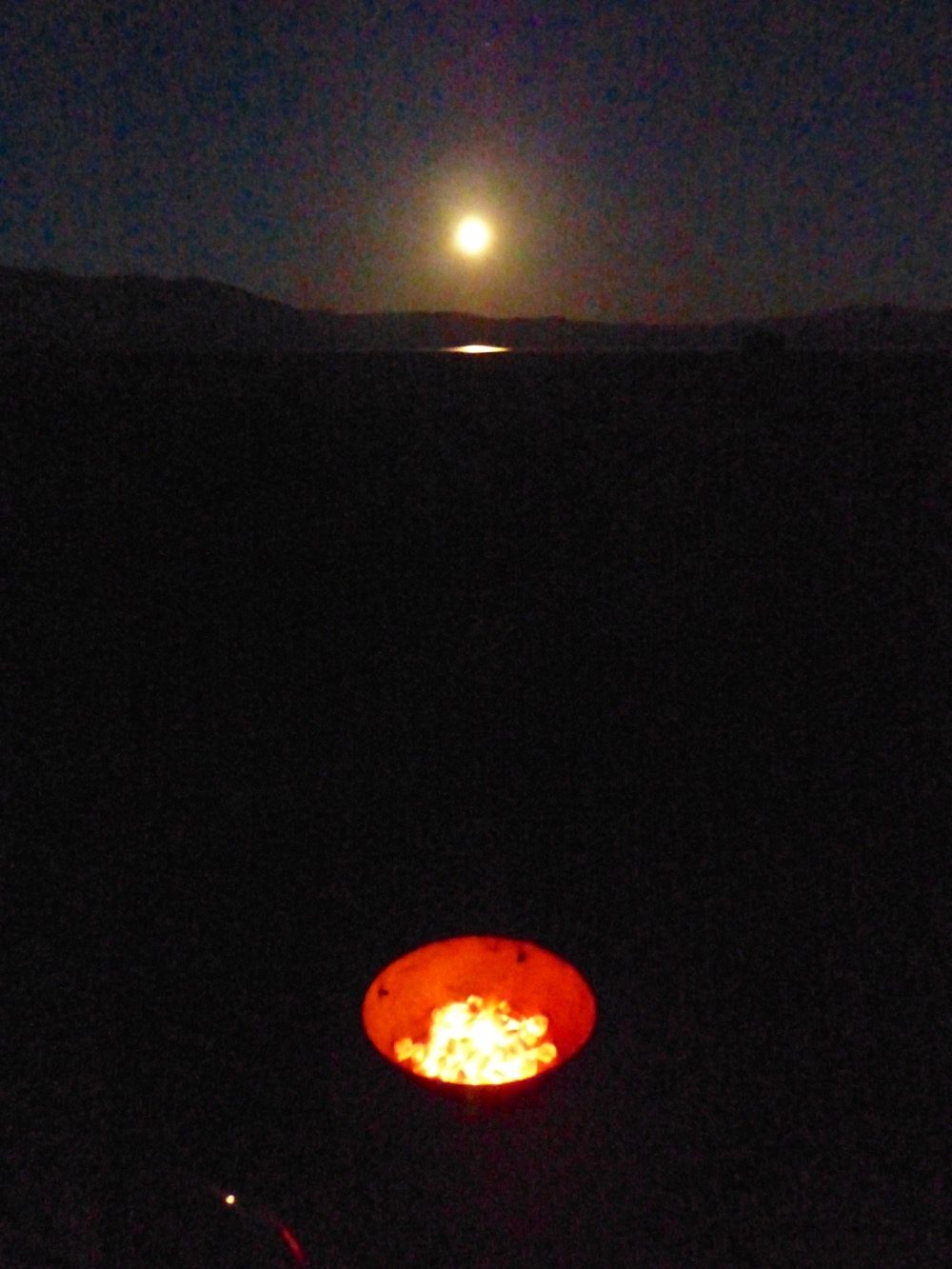 Looking like a dry February, feeling like [a dry] April.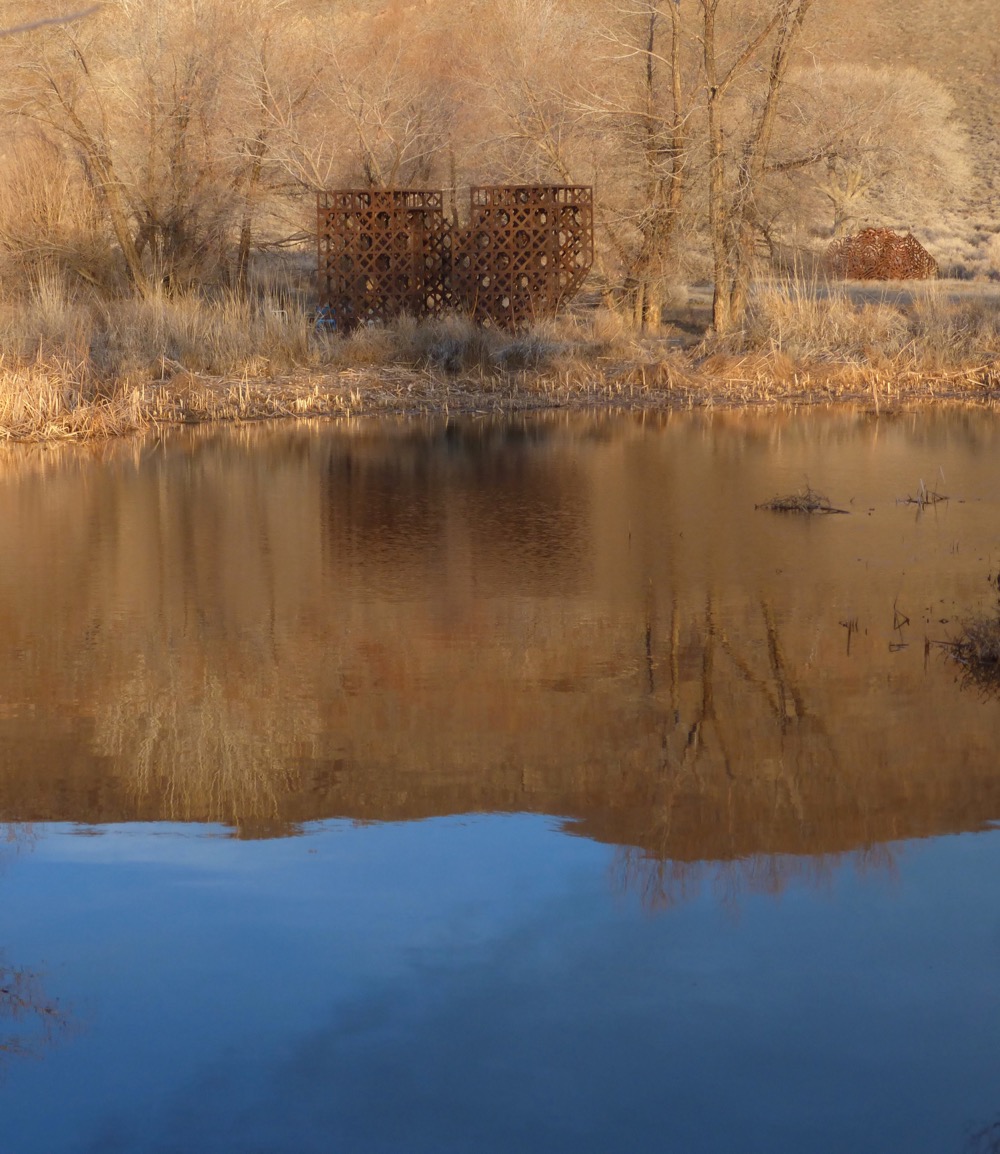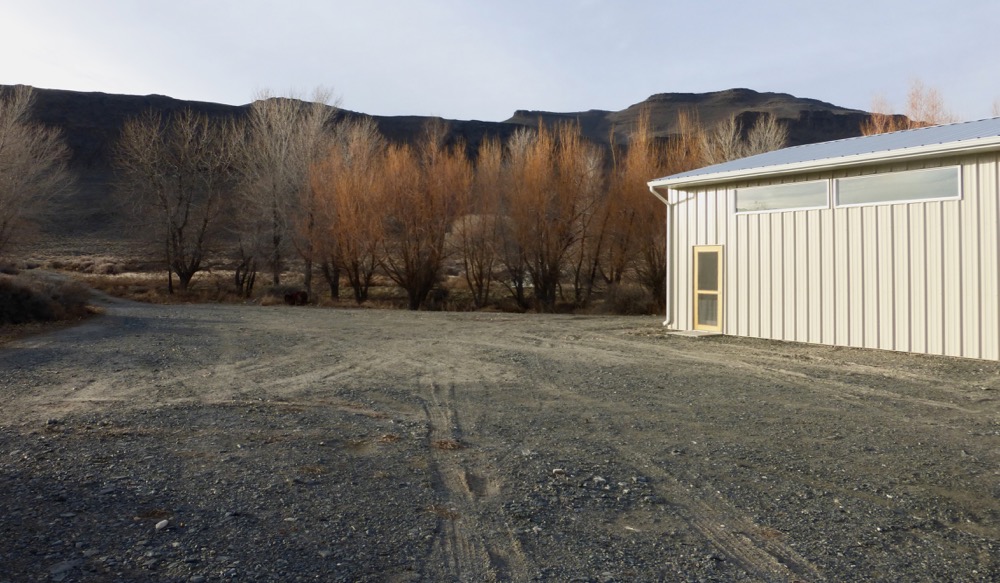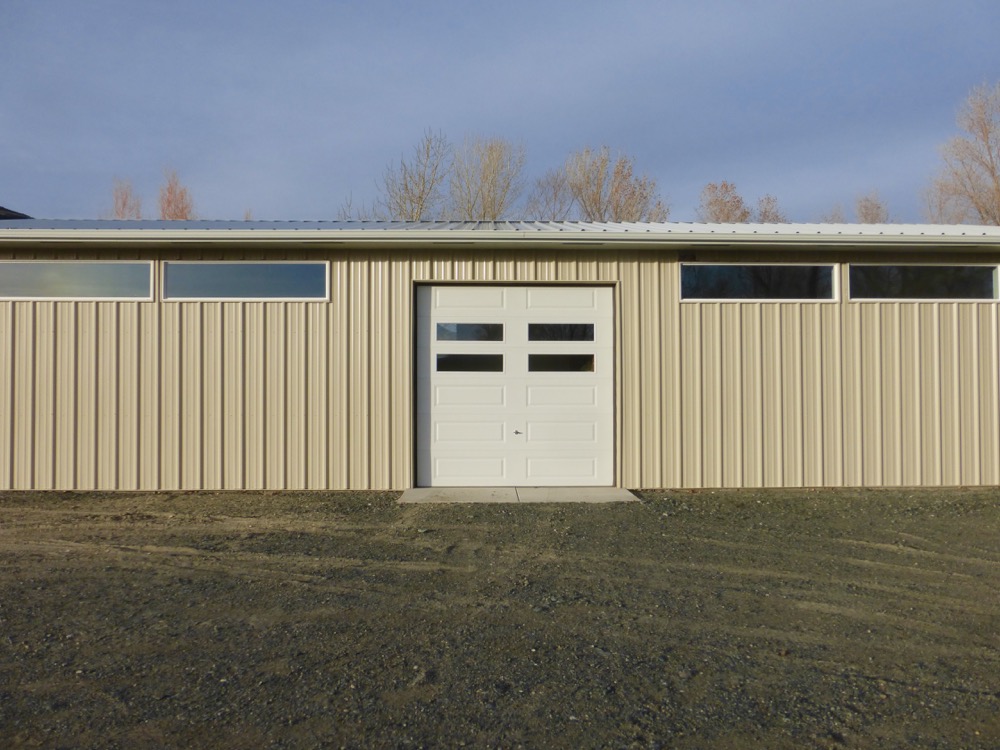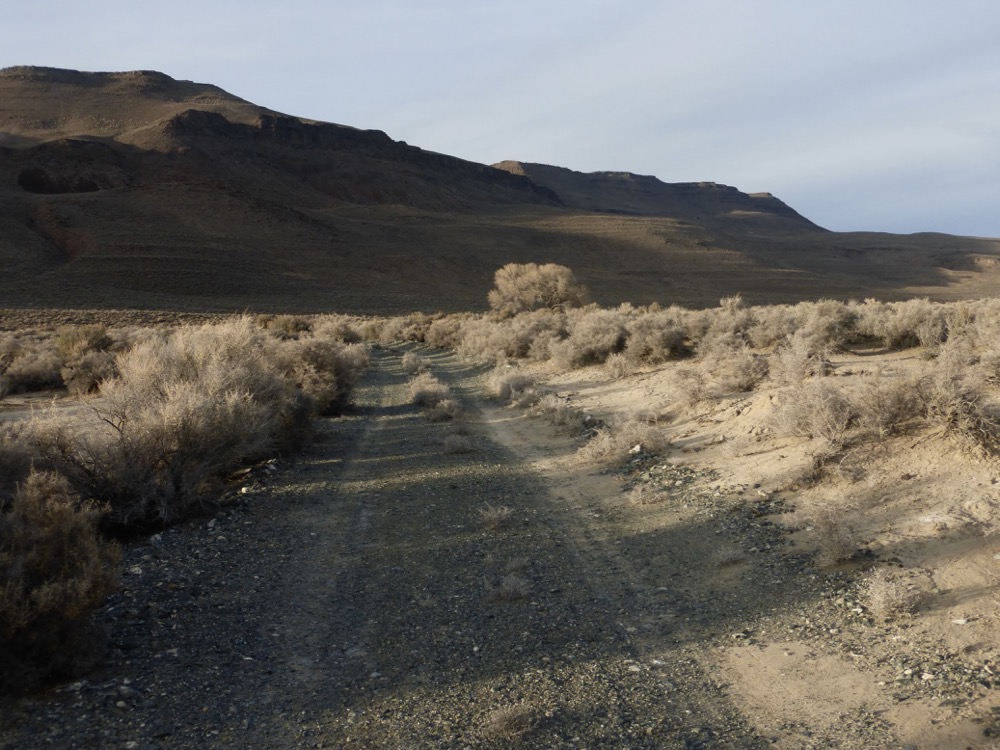 …the fire next time, or Wednesday anyway;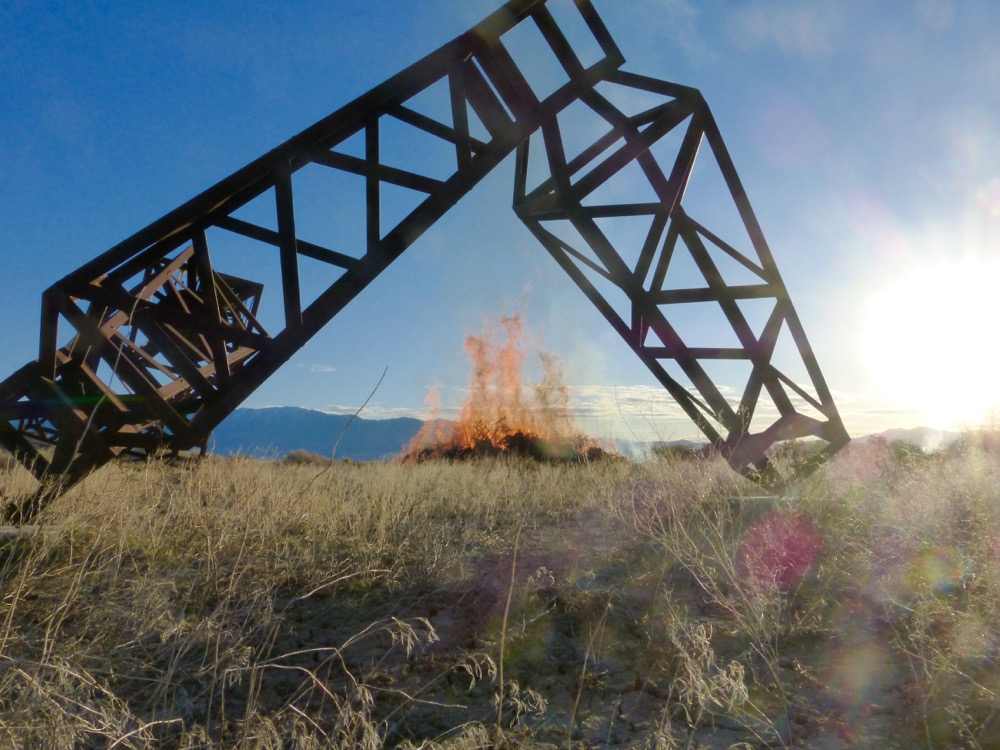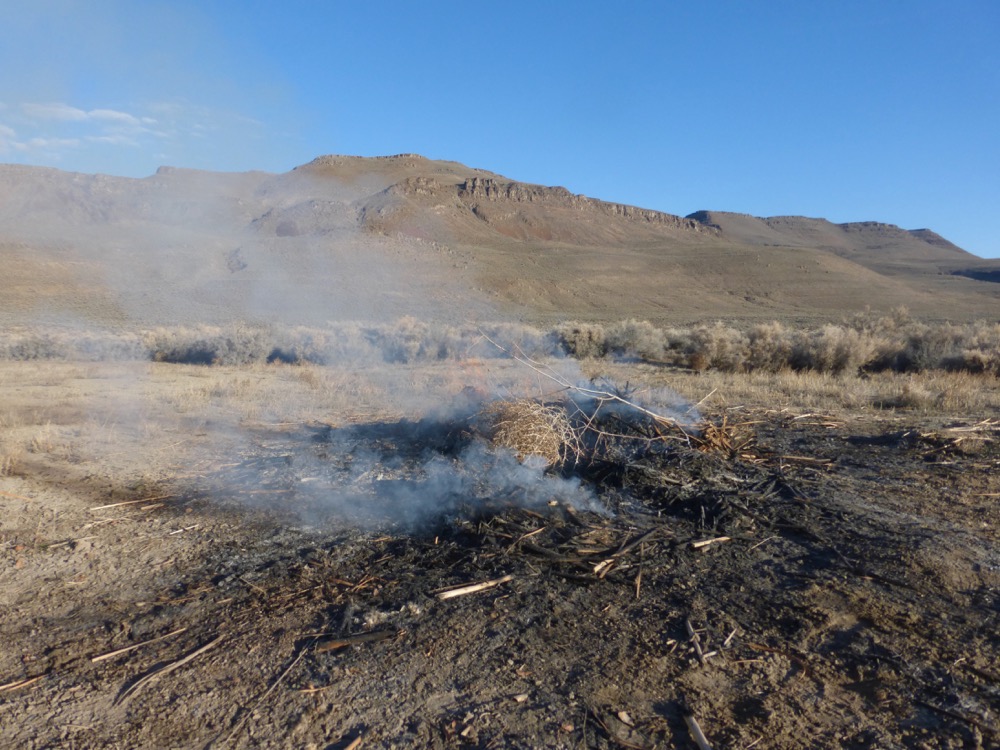 …and done; peachleaf willows do a pretty good fire impression this time of year, too.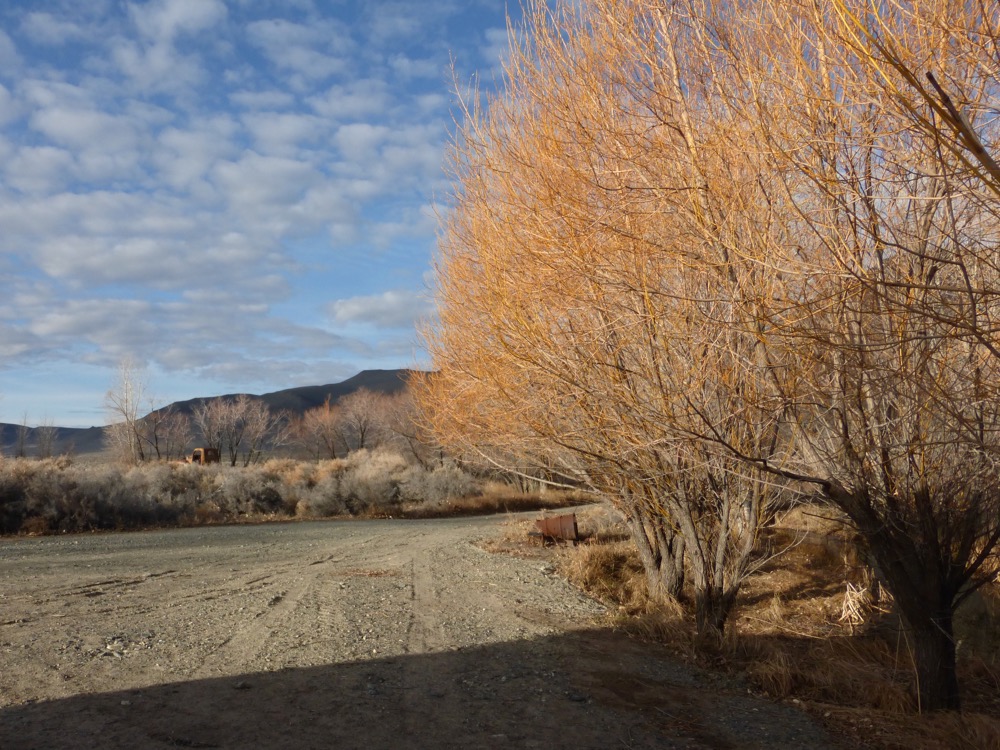 So, past halfway through the February stay, a trip to Gerlach town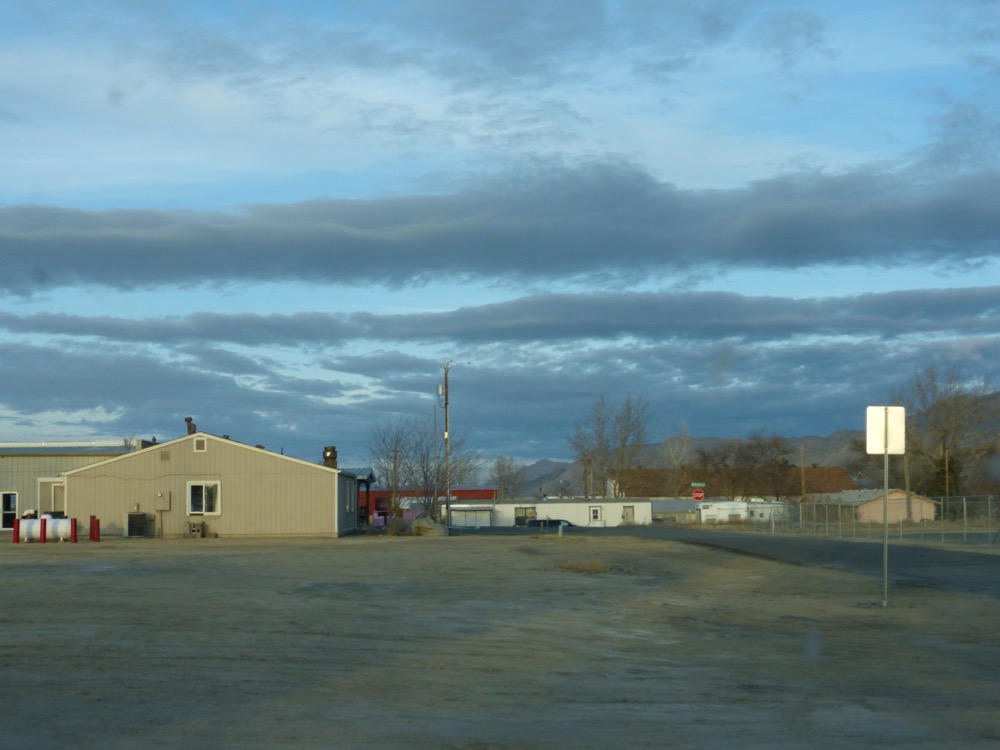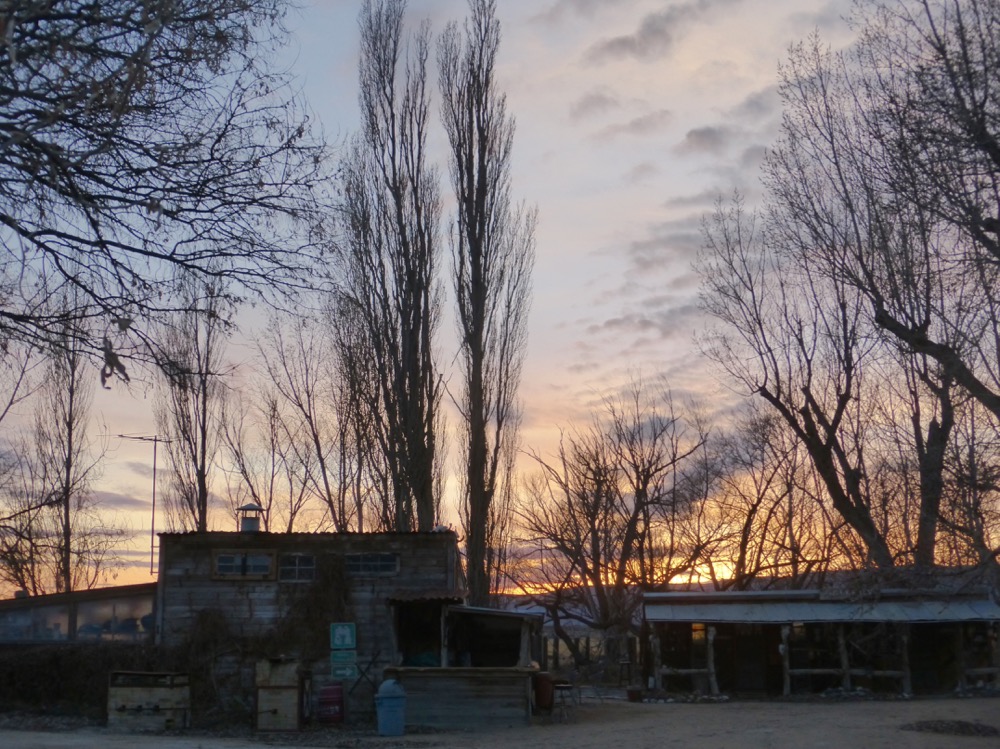 …and a most enjoyable dinner at our neighbors' as the sun sets over the X.
mas anon
m