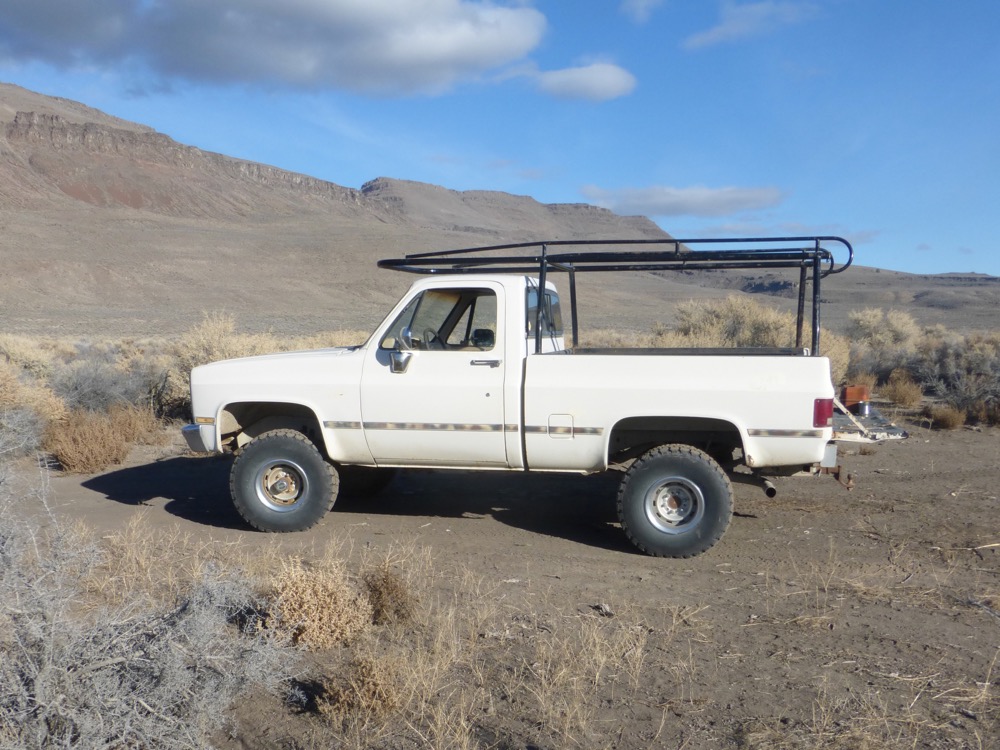 …and she doesn't like my '82 Chevy with the bench seat, either.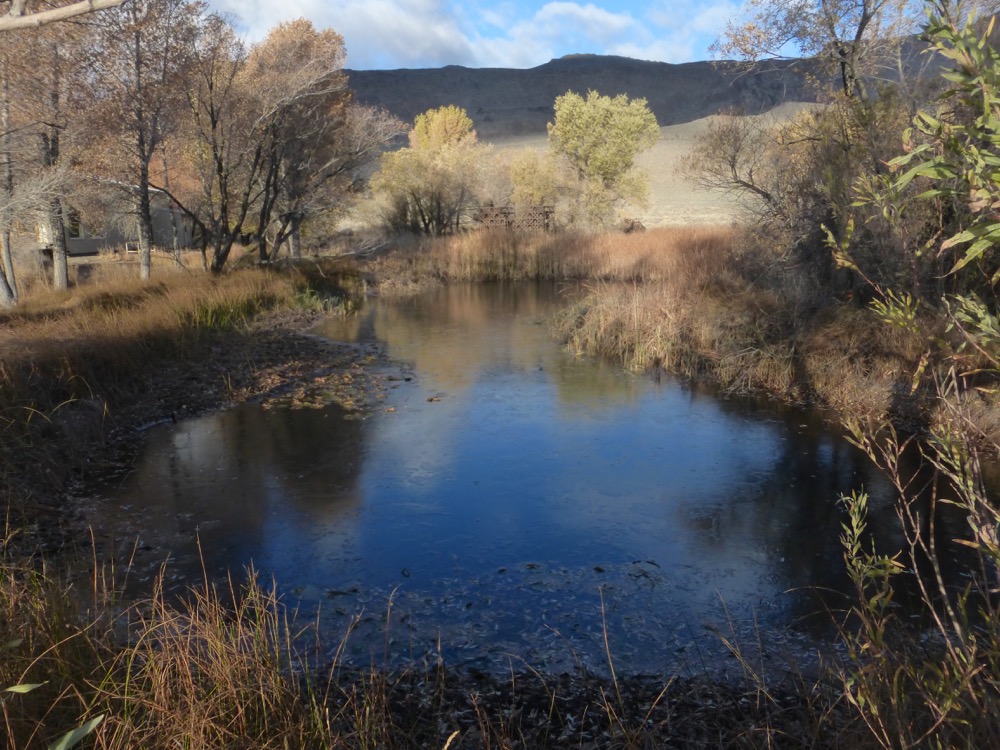 But after Wednesday's driveabout and a day…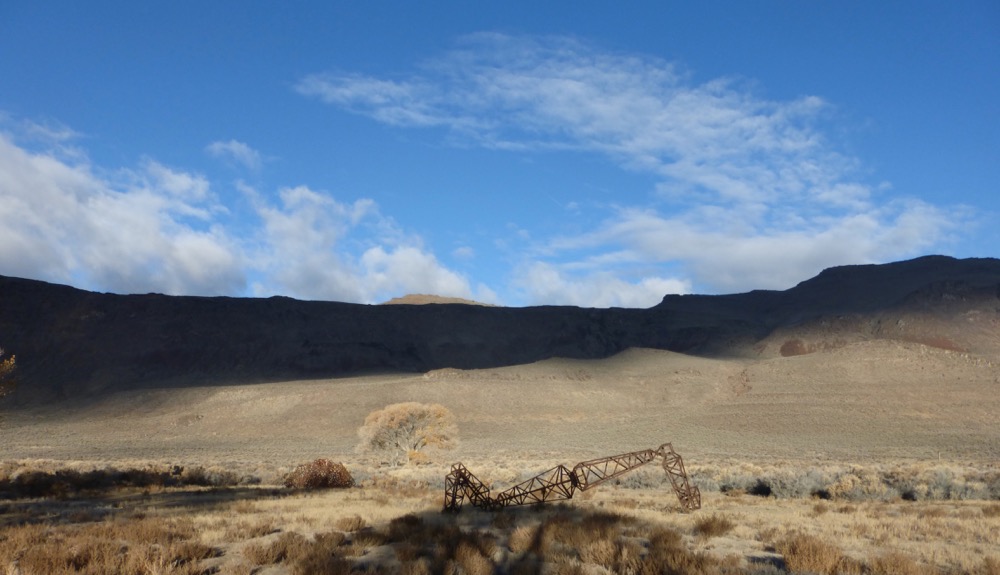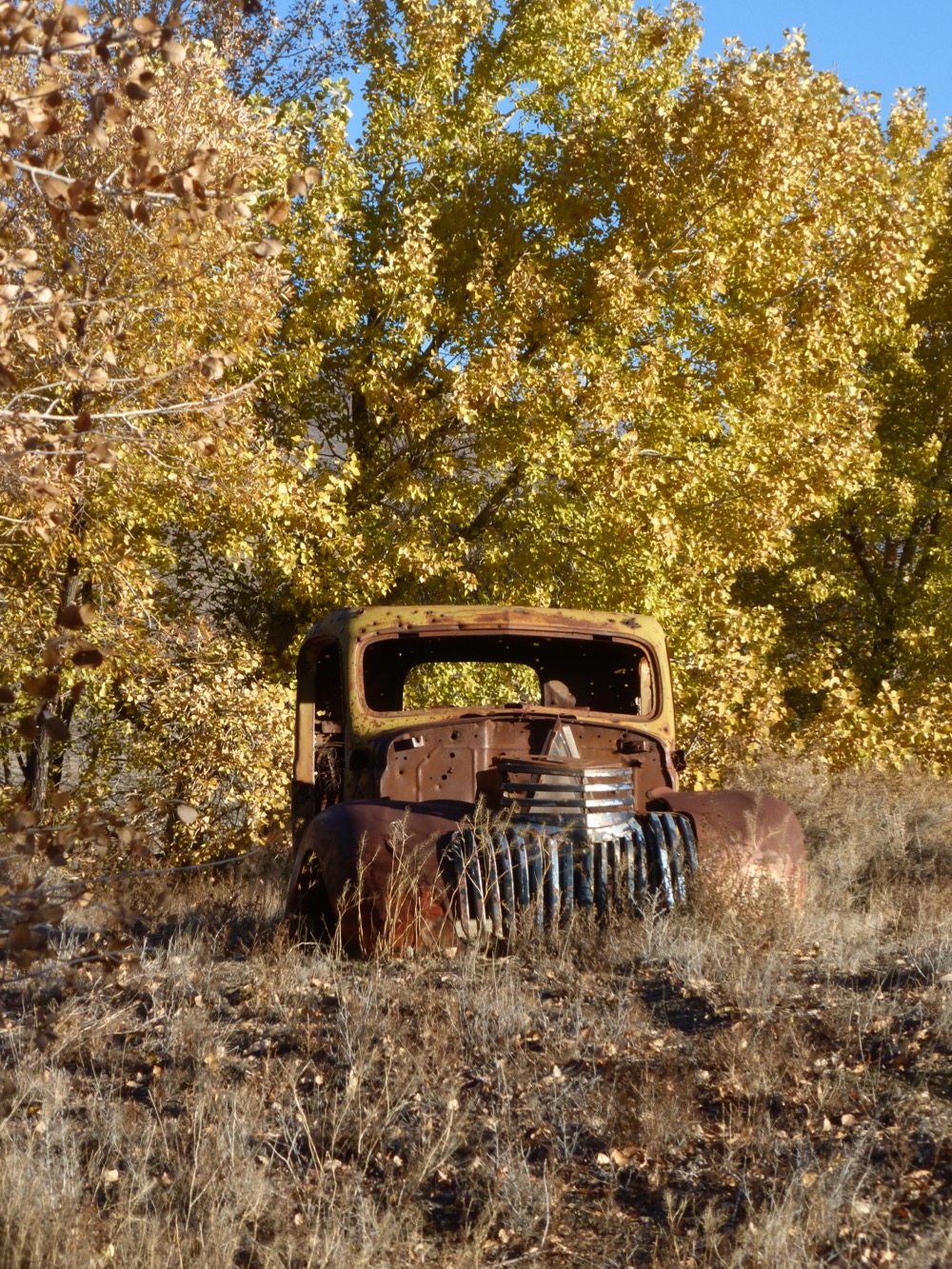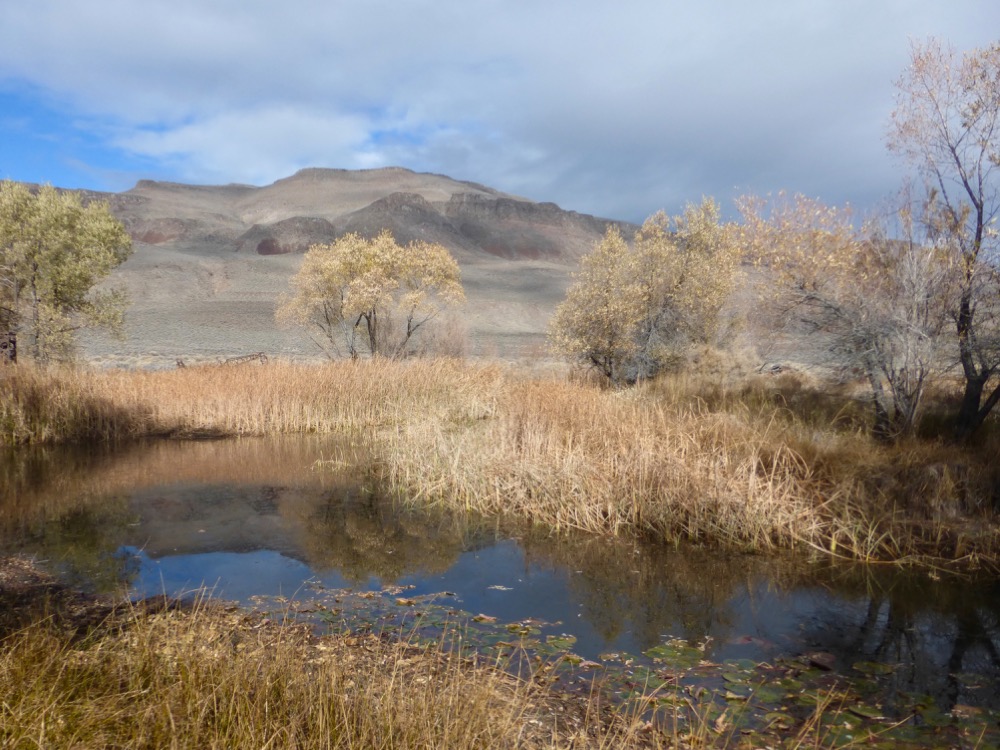 …a day spent path-clearing, gate-fixing and prepping to burn,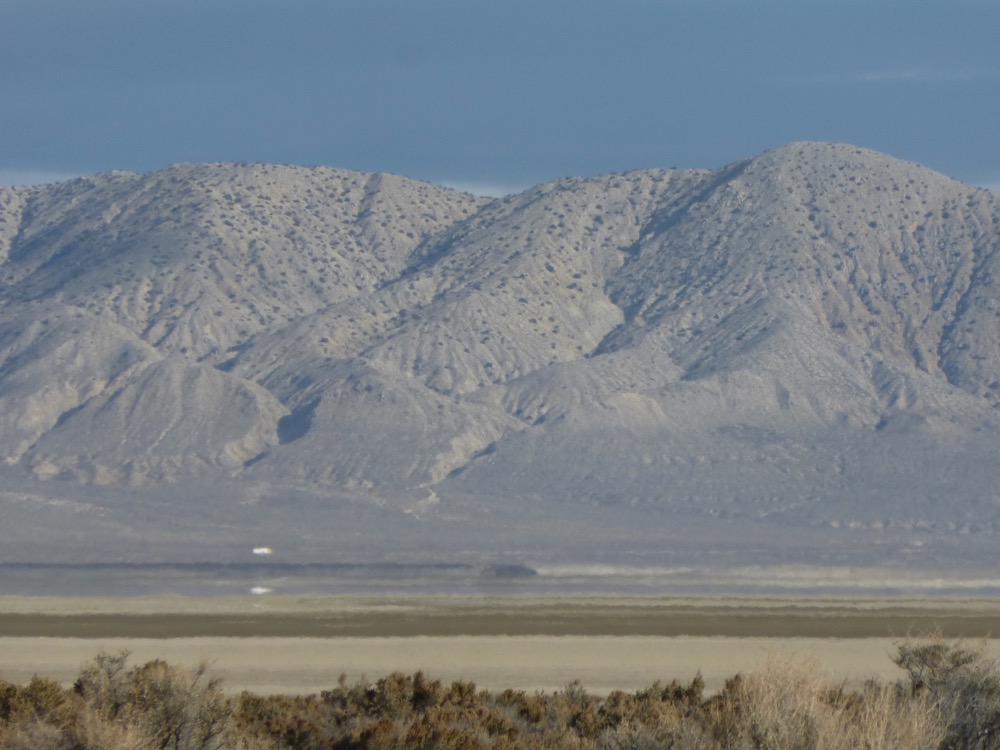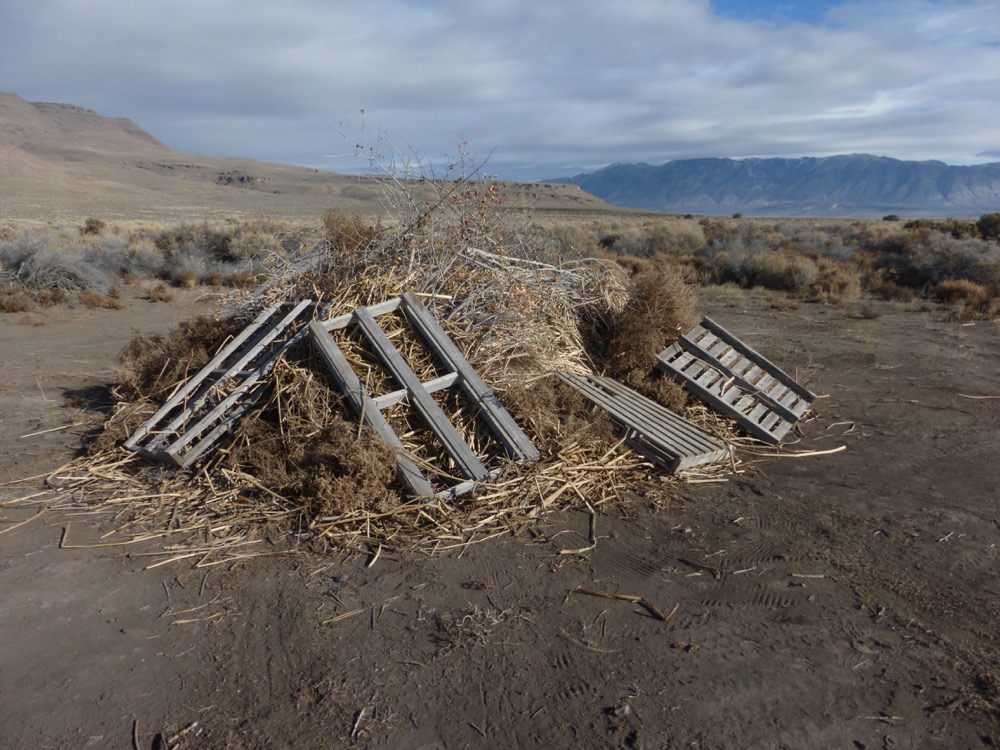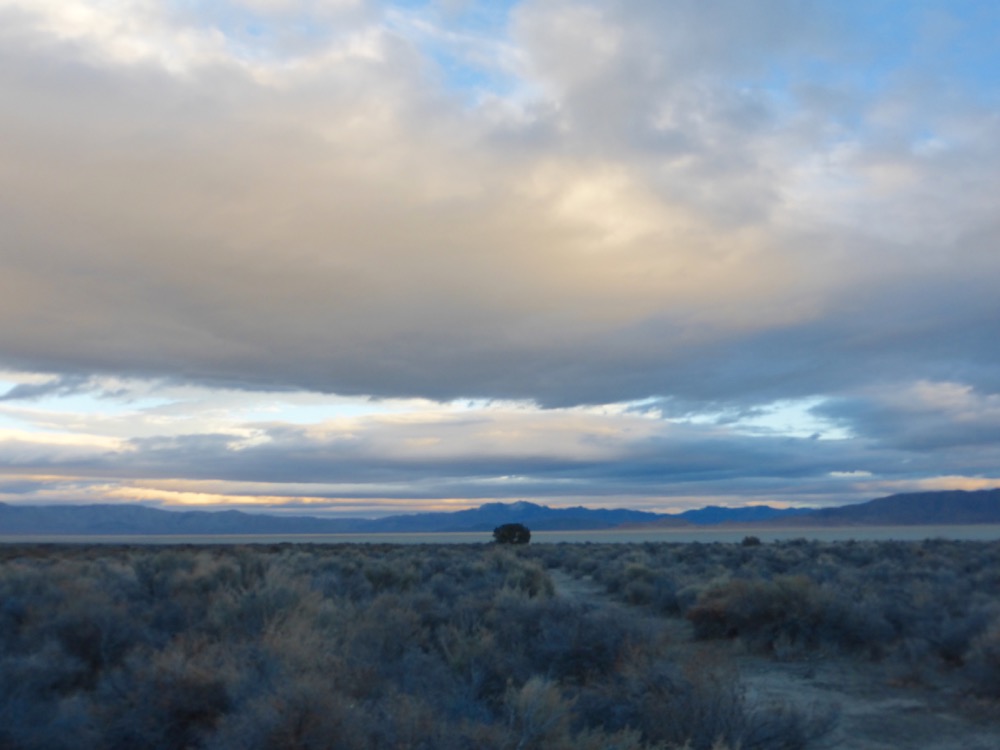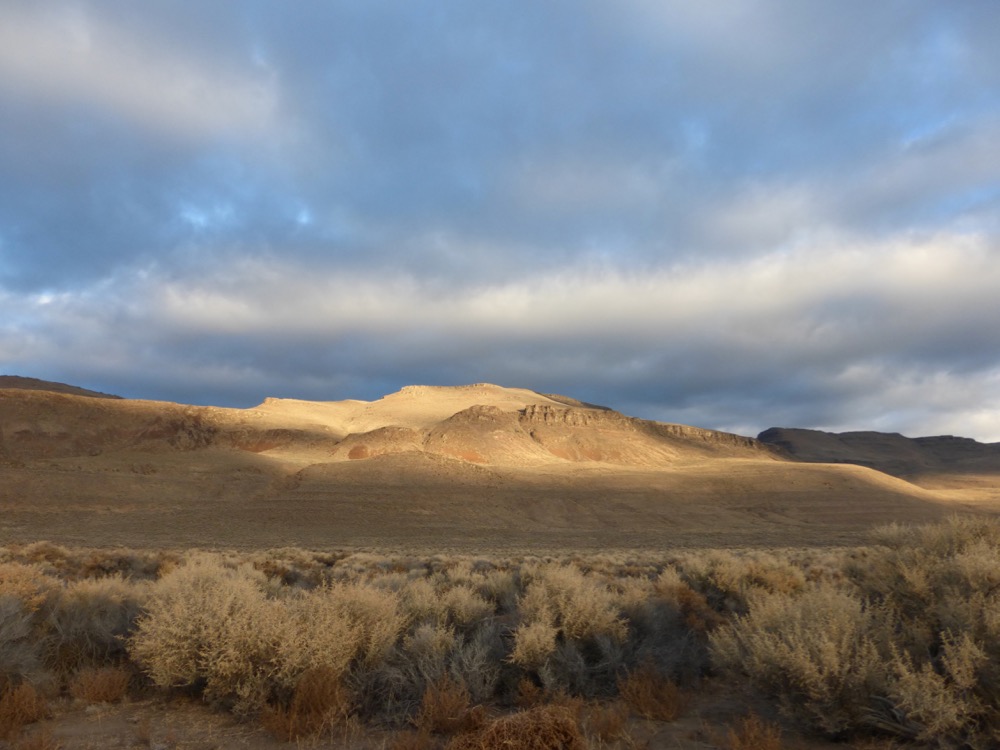 …it became finally Friday so following strange dreams and stranger calls from the coast when Aguilar vanished little Lefty jumped up into the '82 and happily rode, head out window, down into the far field, where I dumped some gas around and ignited last year's leavings;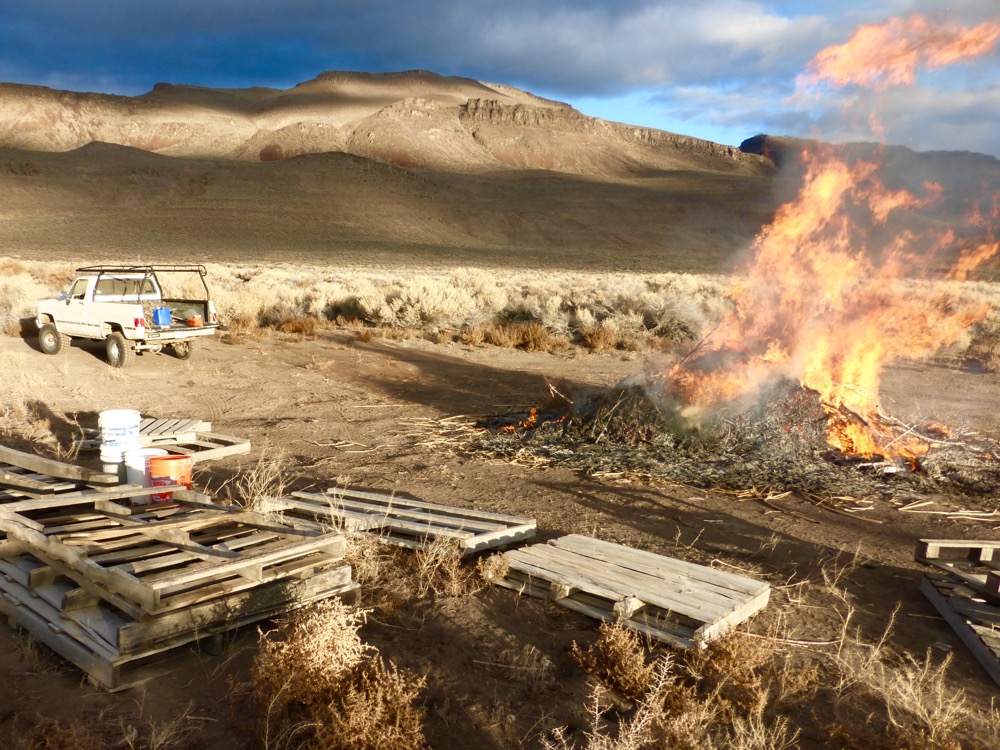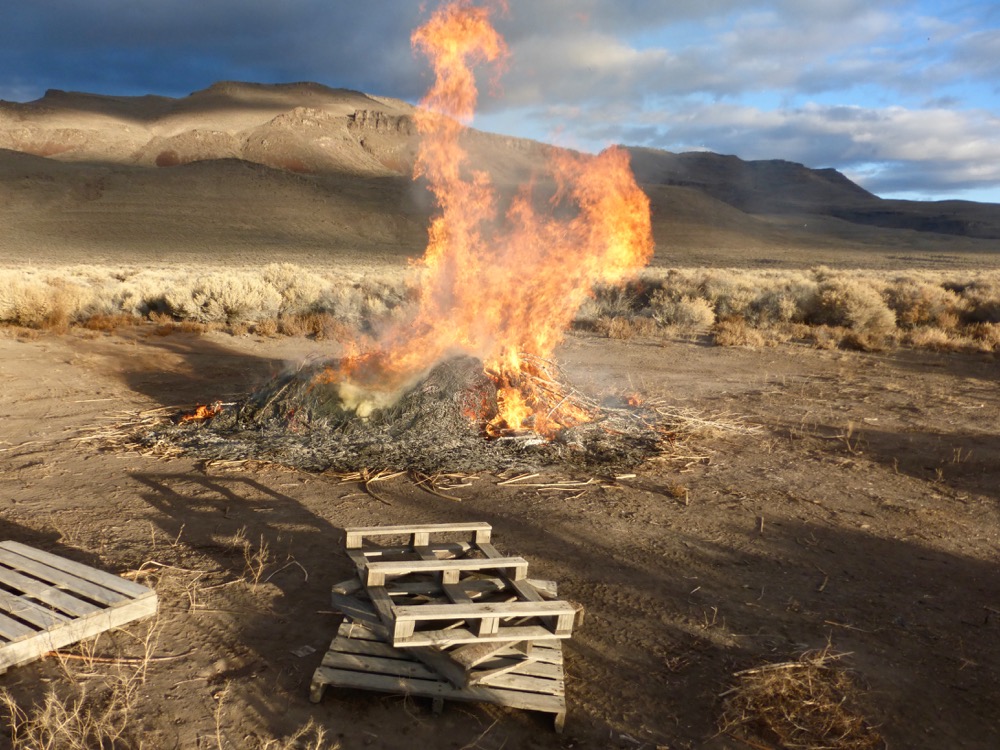 This proved a little more labor-intensive than usual as a smoldering core of last year's leaves lay at the leavings' center, smoldering persistently.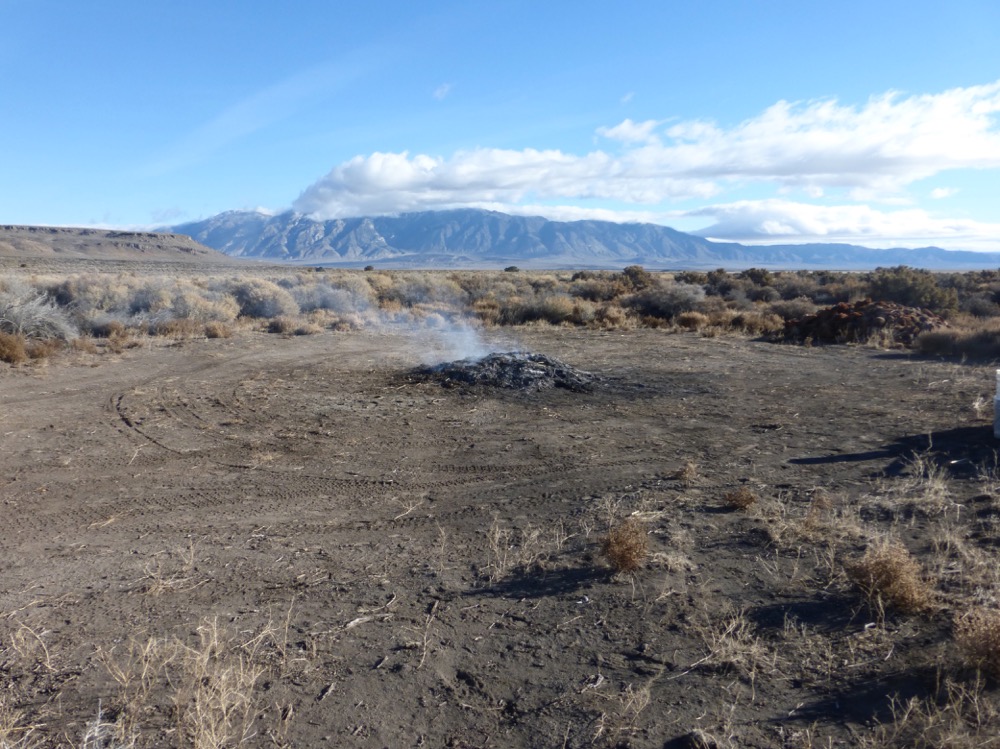 […after sunset, unrelated, the heater quit…]
another morning…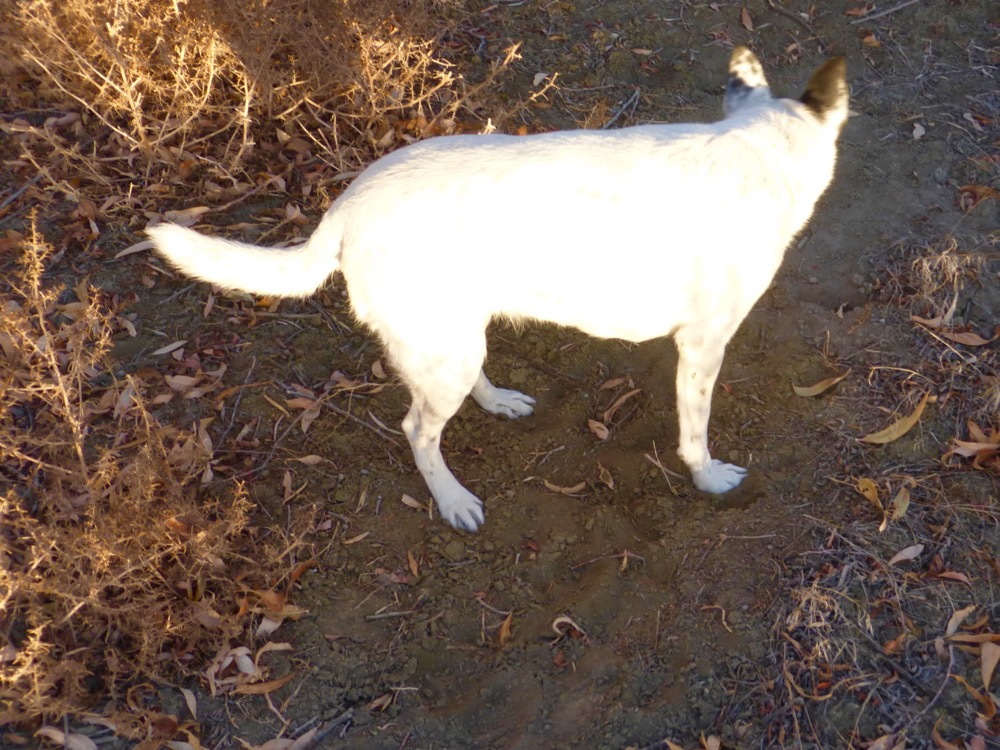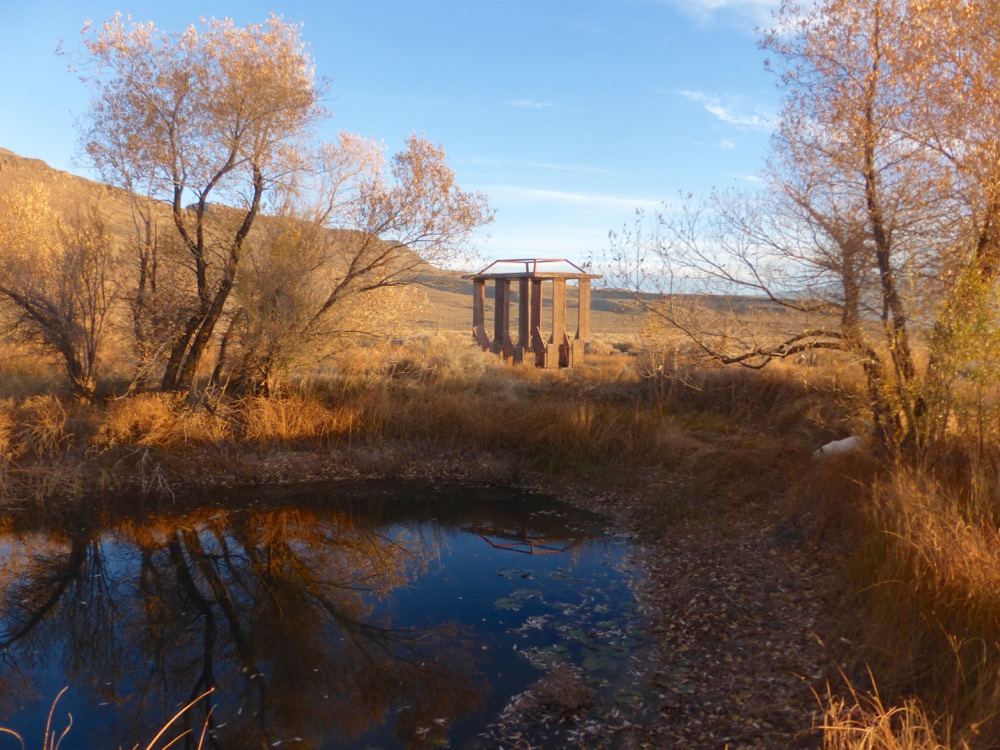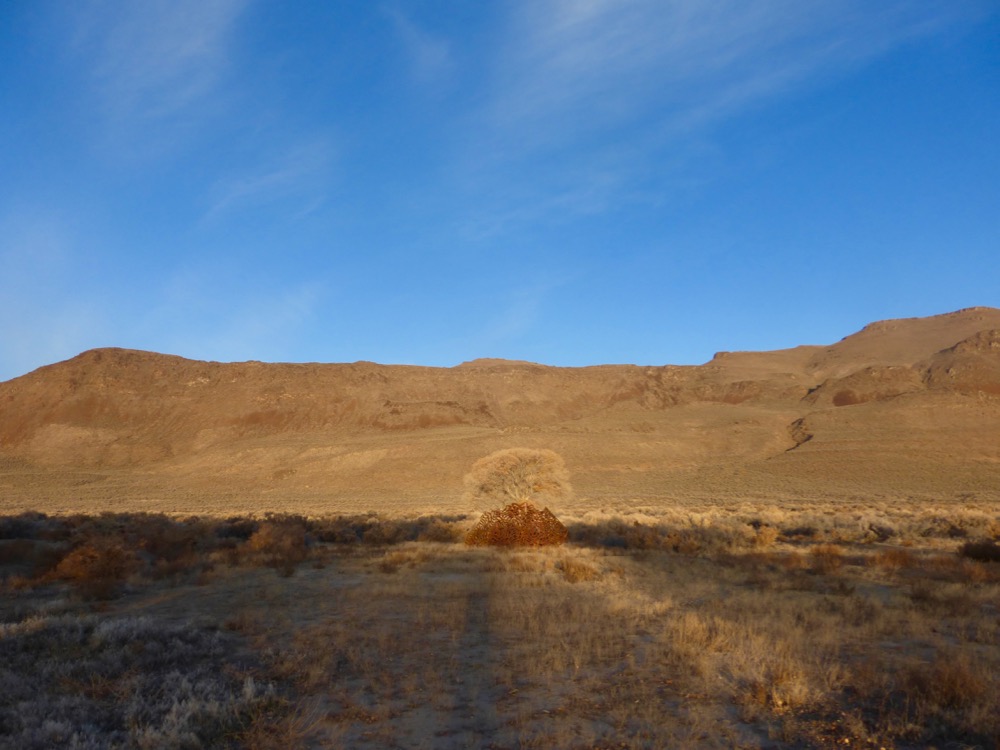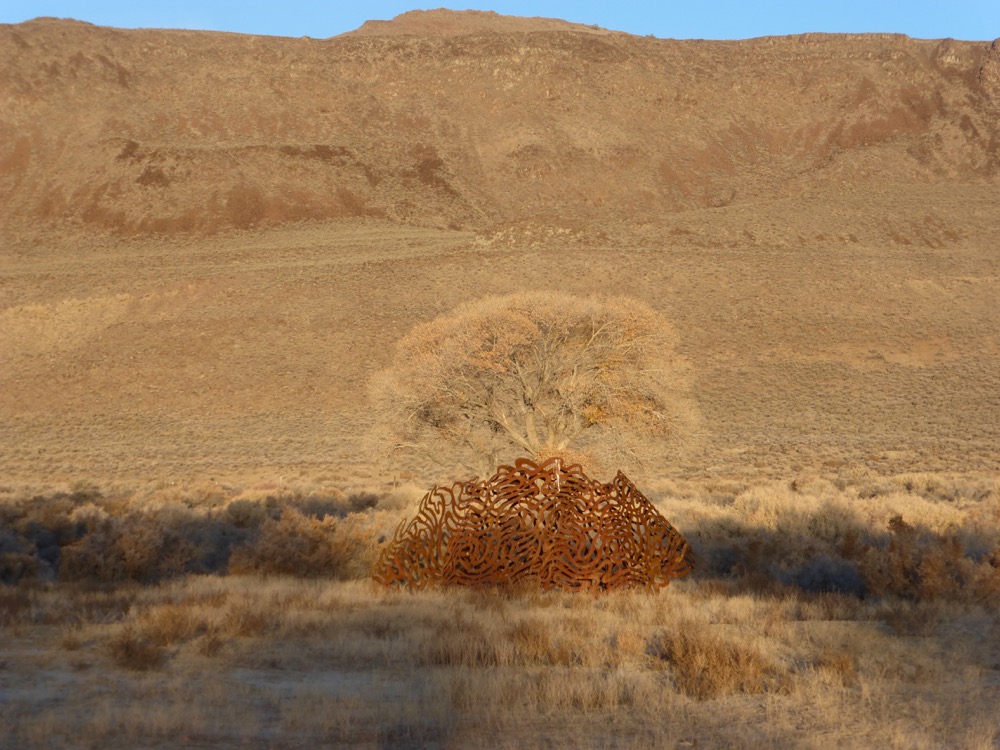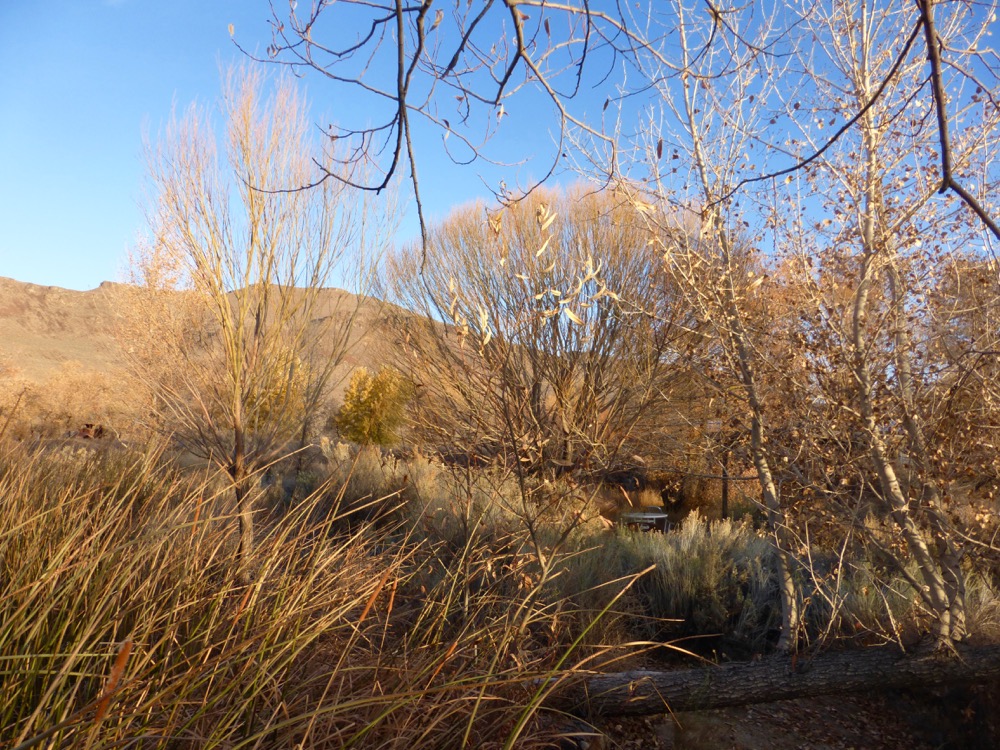 Saturday morning small inroads were made into the inventory project [not shown]; afternoon encompassed heater repair, gutter cleaning, a final review of the solar system and Willey, with a loader, beginning the final gravel grooming before heading off to Reno.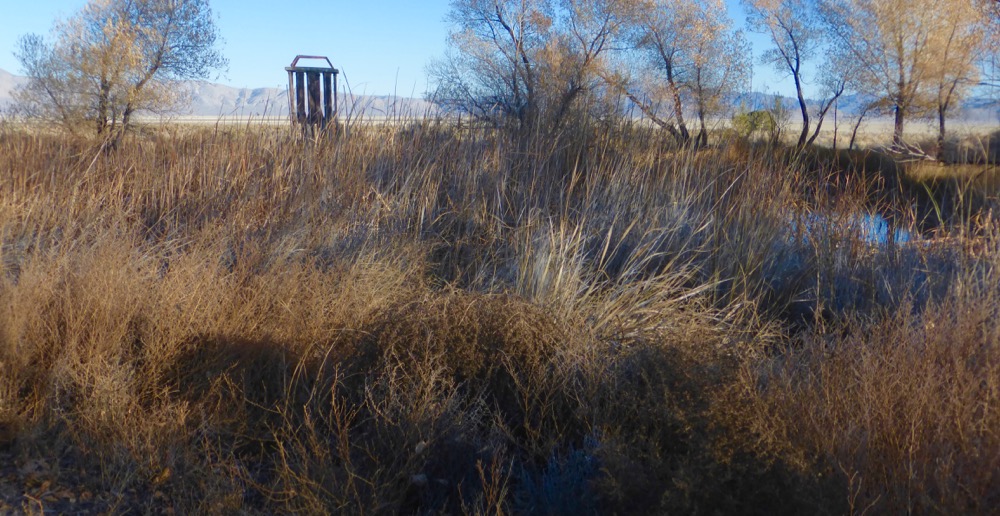 another morning…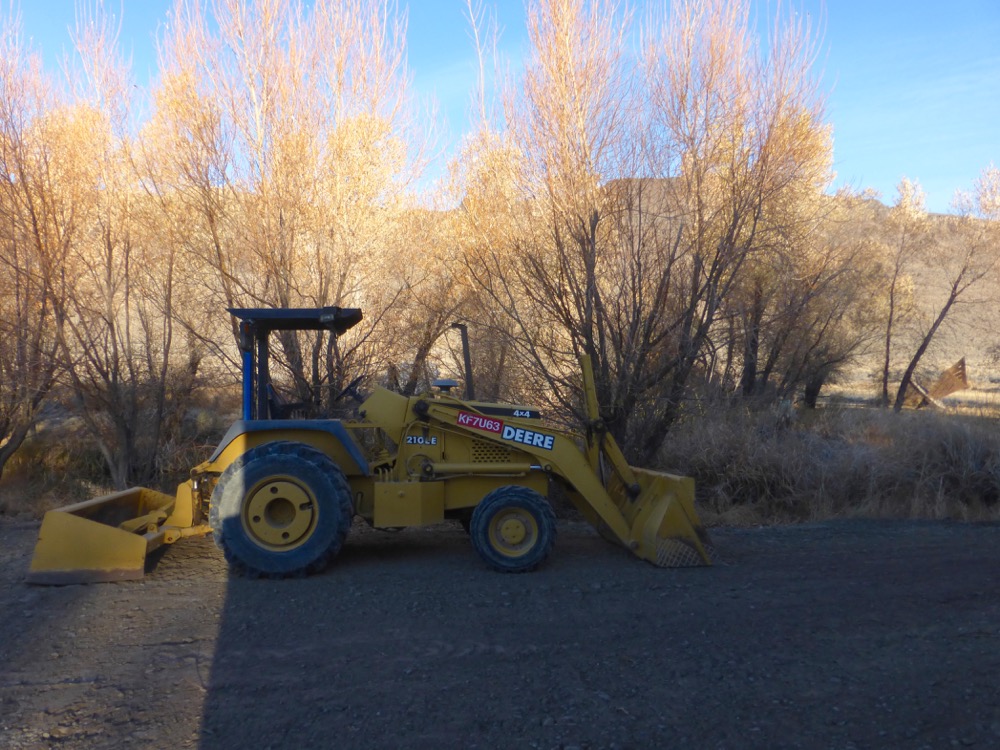 I woke stiffly, barely mobile, but slowly warmed up to cleaning, packing, a last watercolor triptych, loading and November's last walk [not shown];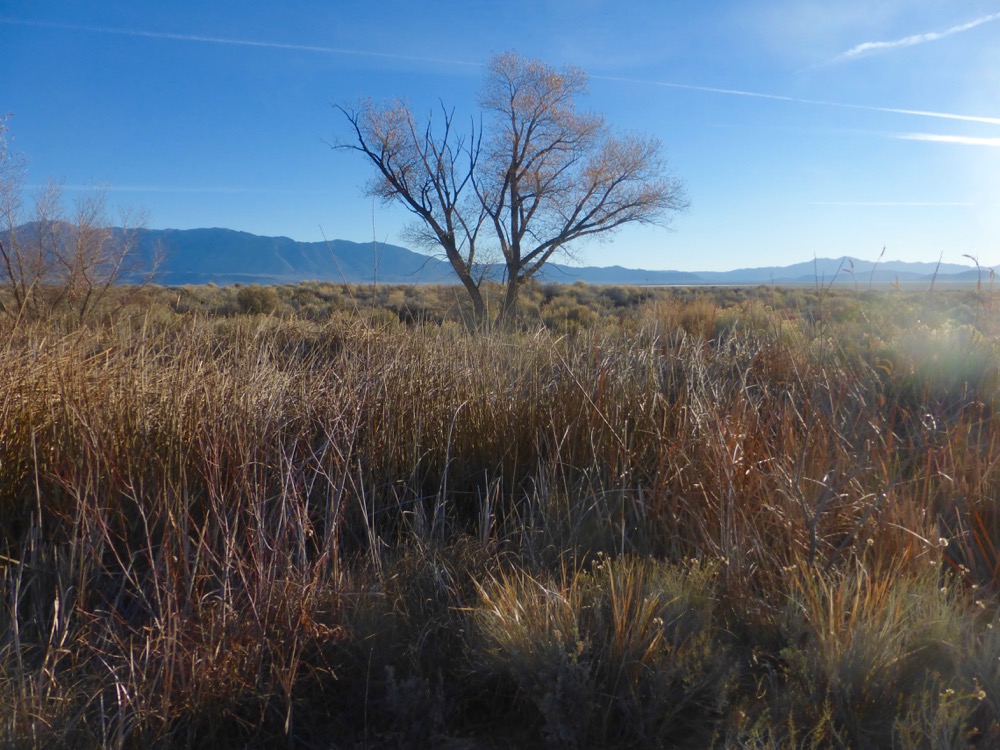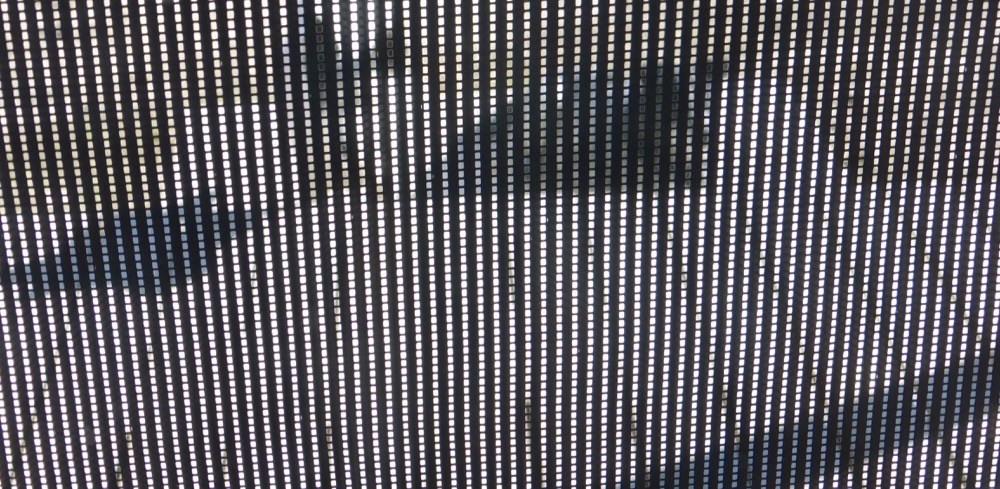 Monday morning bundled up and on down the road; Smoke Creek Desert, Fish Springs Valley, Doyle, Hallelujah Junction, Sierra Valley…the things between and beyond, to Black Fridays All Week Long and the Fear State's terrorist updates on National Propaganda Radio…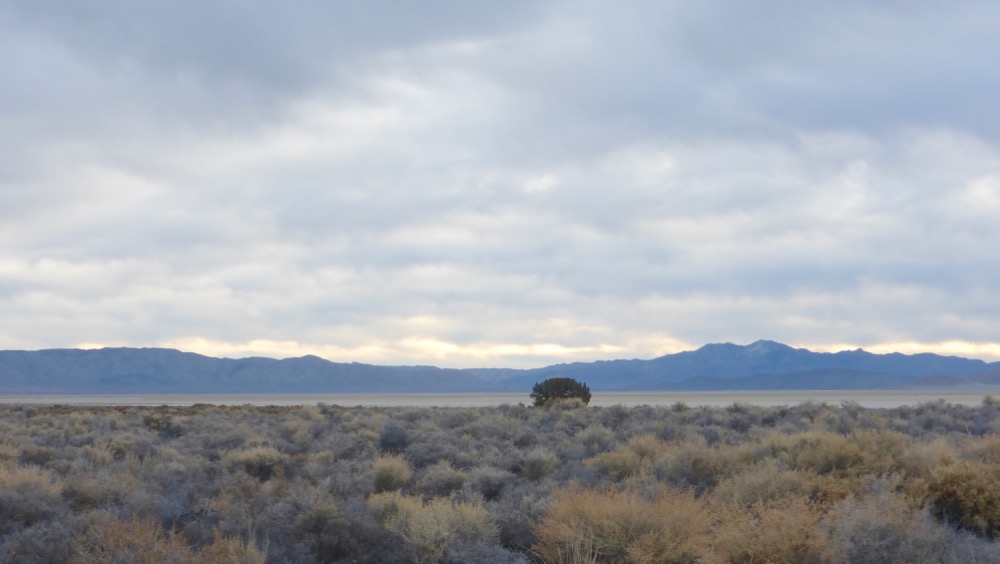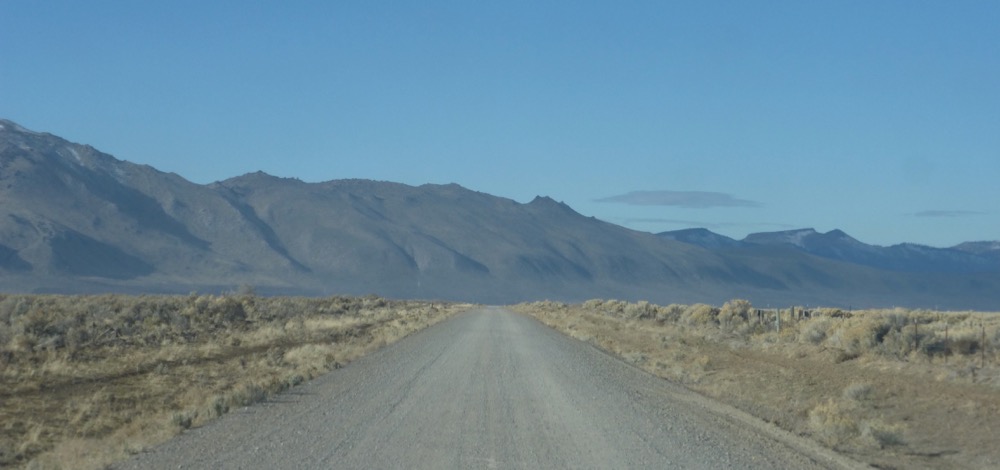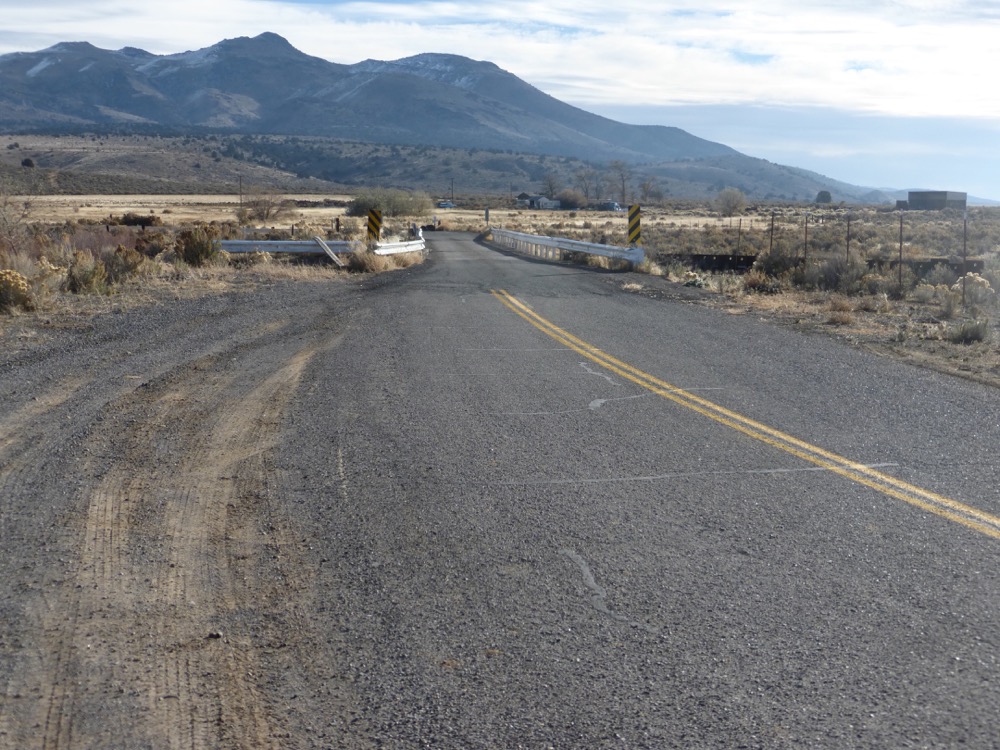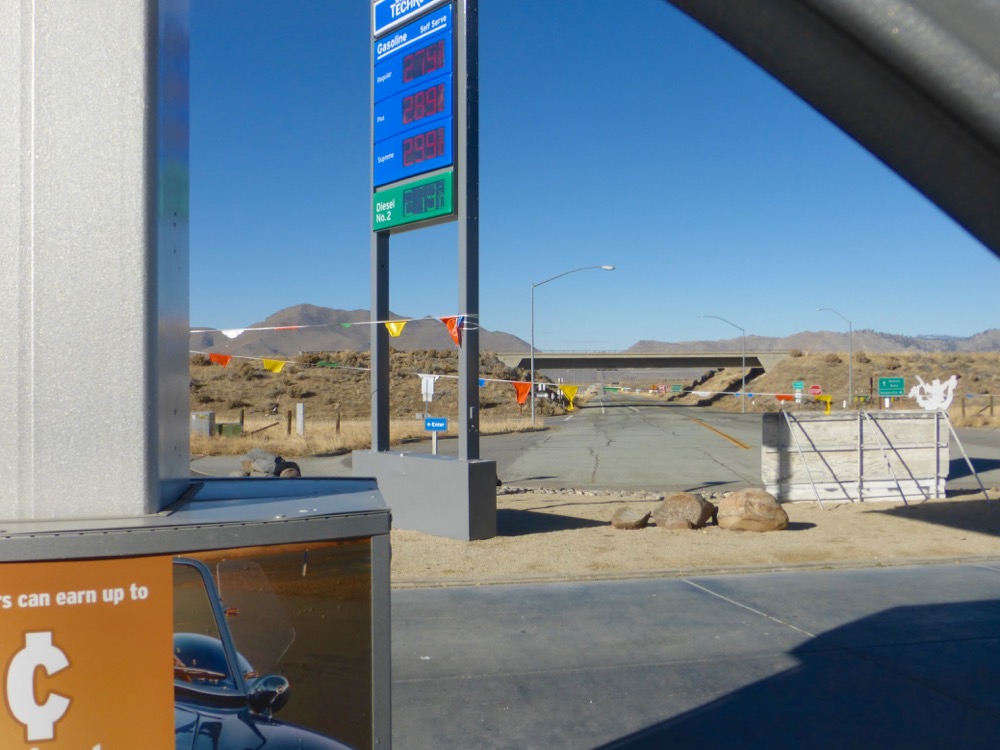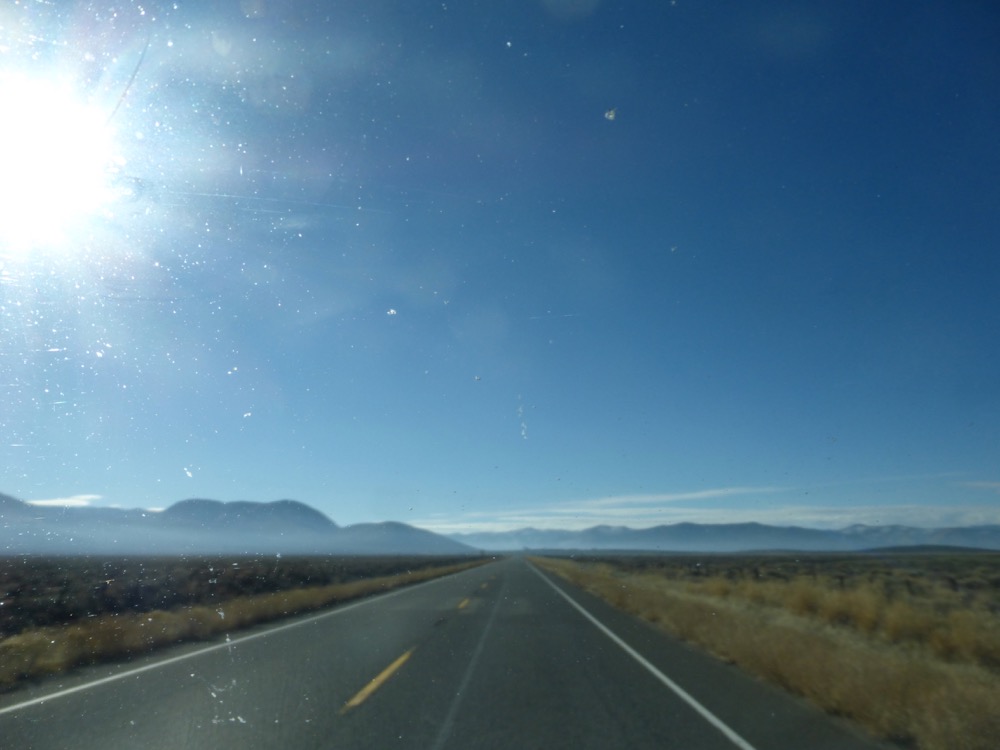 …refineries' stench by the bay, rain the next day, then low winter light;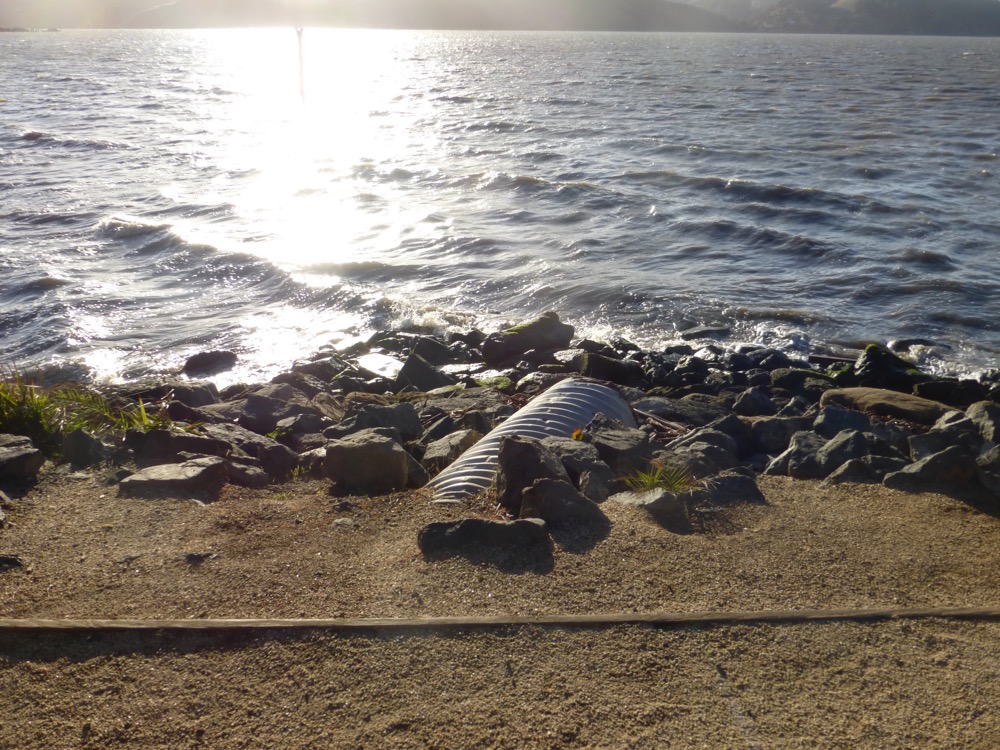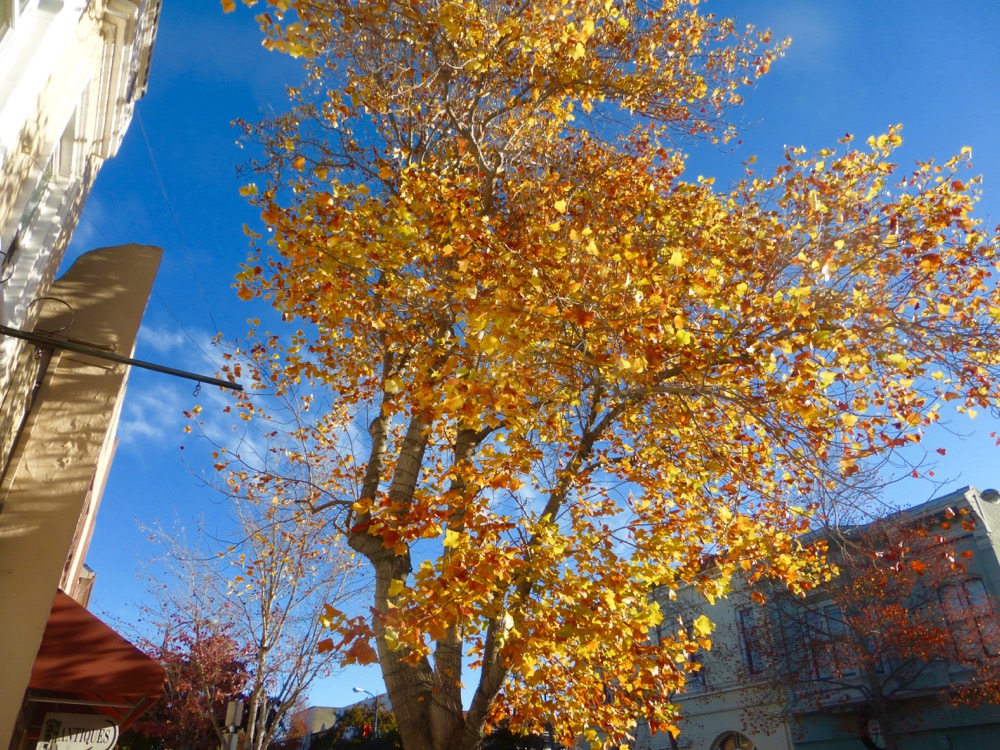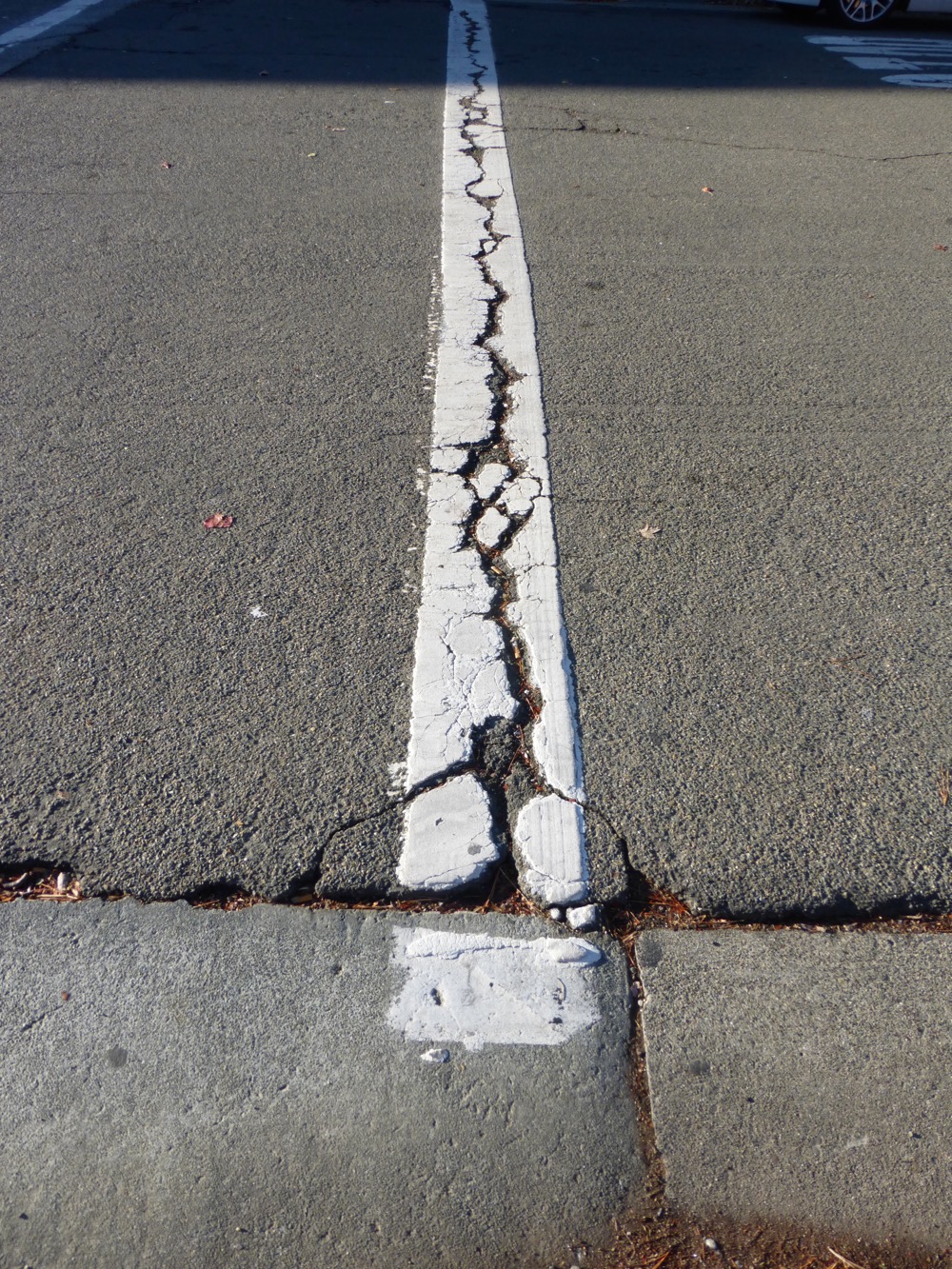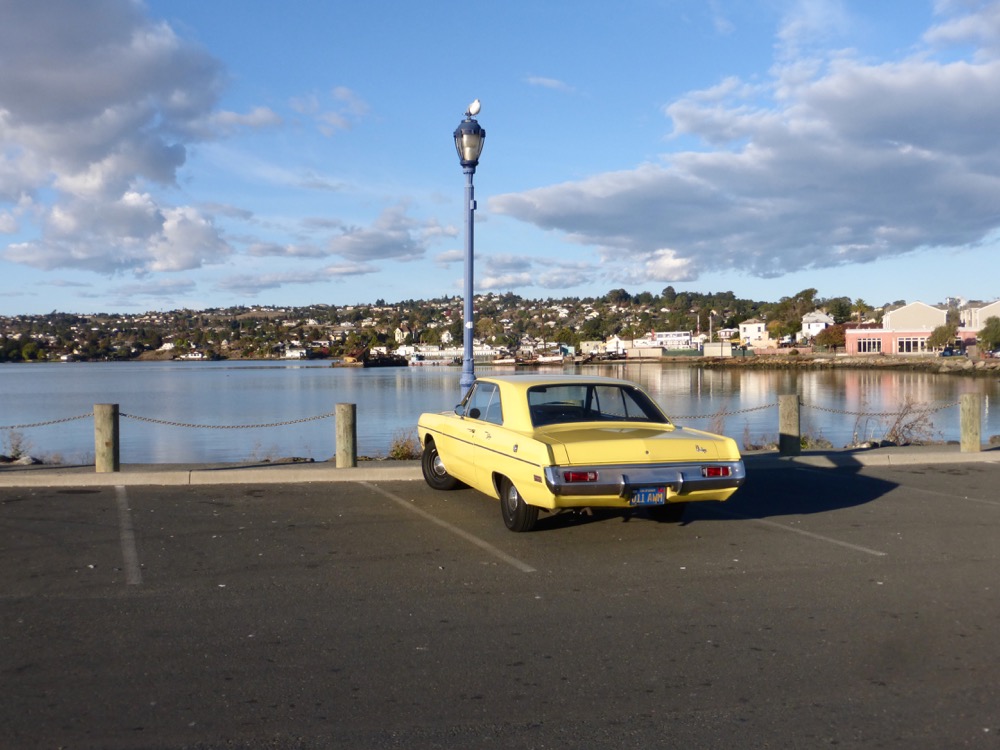 winter light and Linda's "Glimmer" project…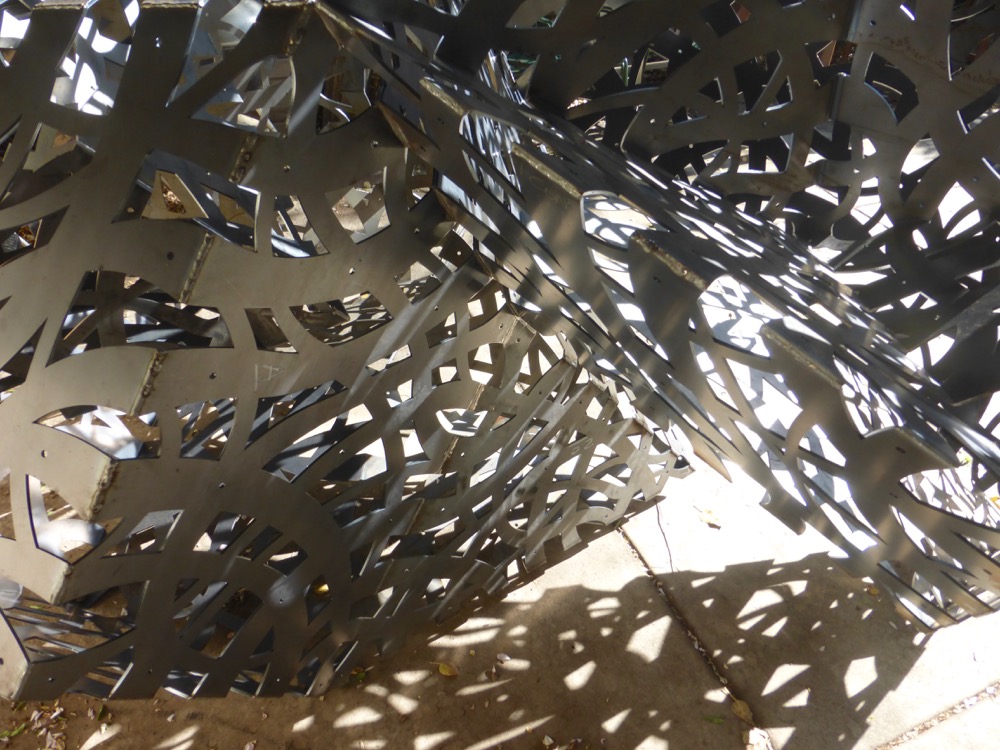 winter light and the town emptied out for Thanksgiving…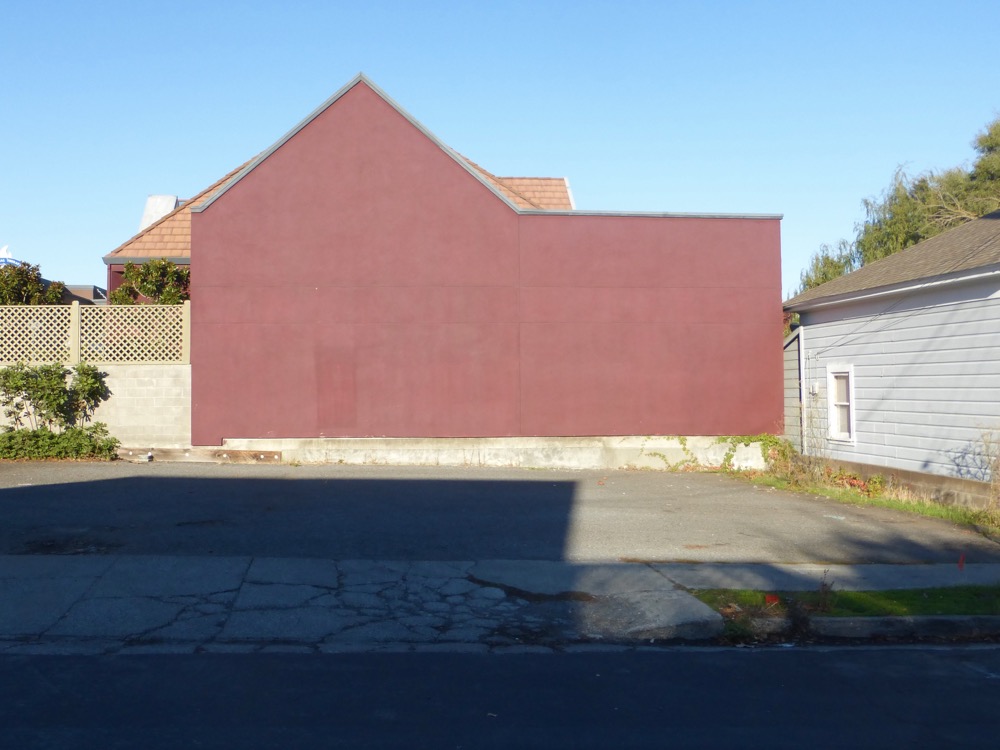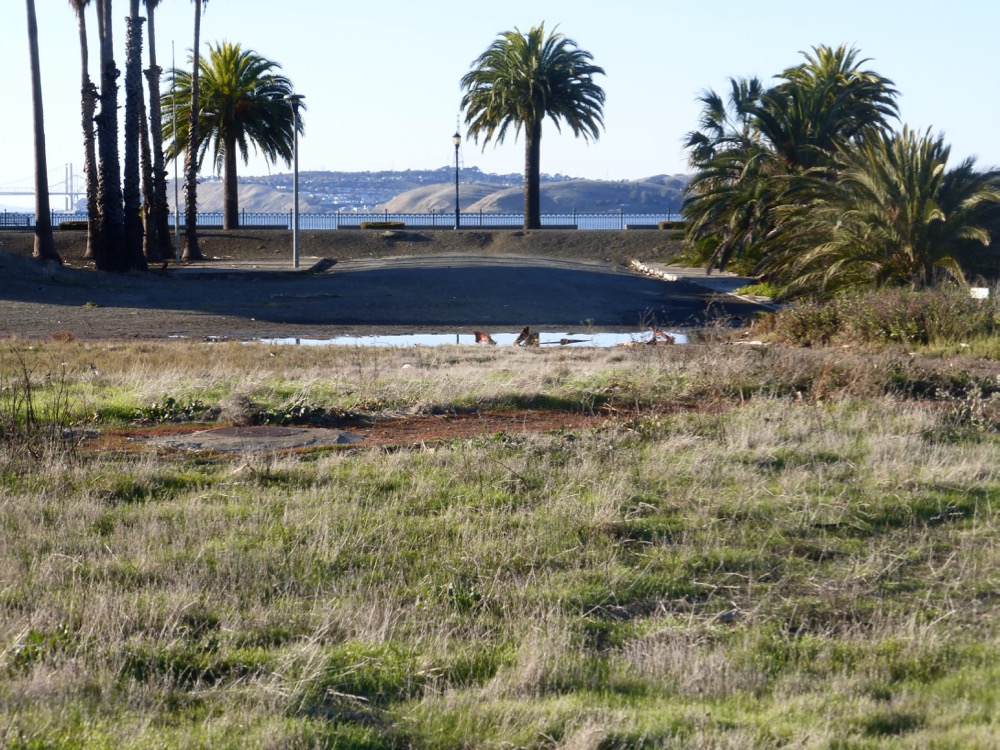 And so to Thanksgiving, giving thanks.  At least, unlike my brother, I didn't rip my shoulder apart nearly falling off a roof…I mean, in times such as these, who can you truss?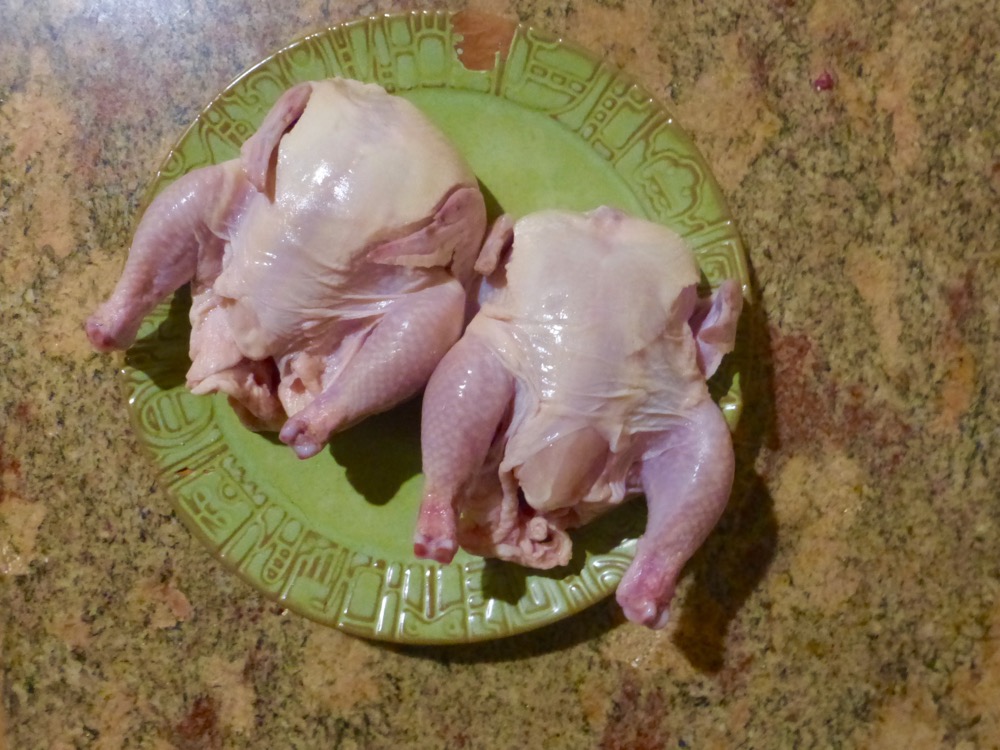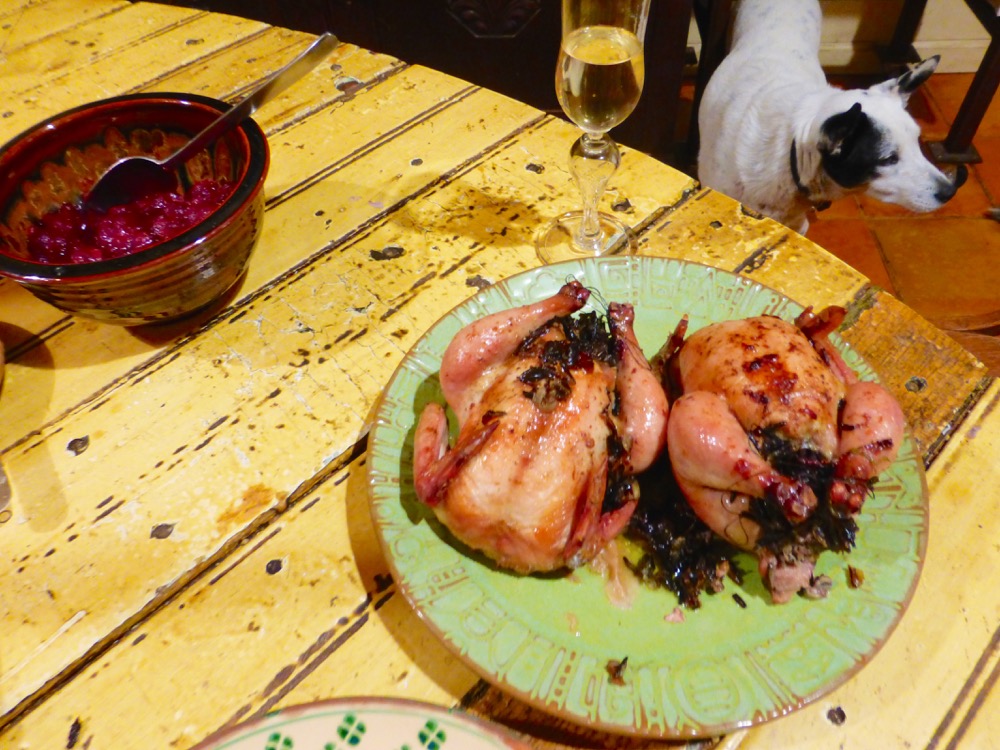 winter light, contd.;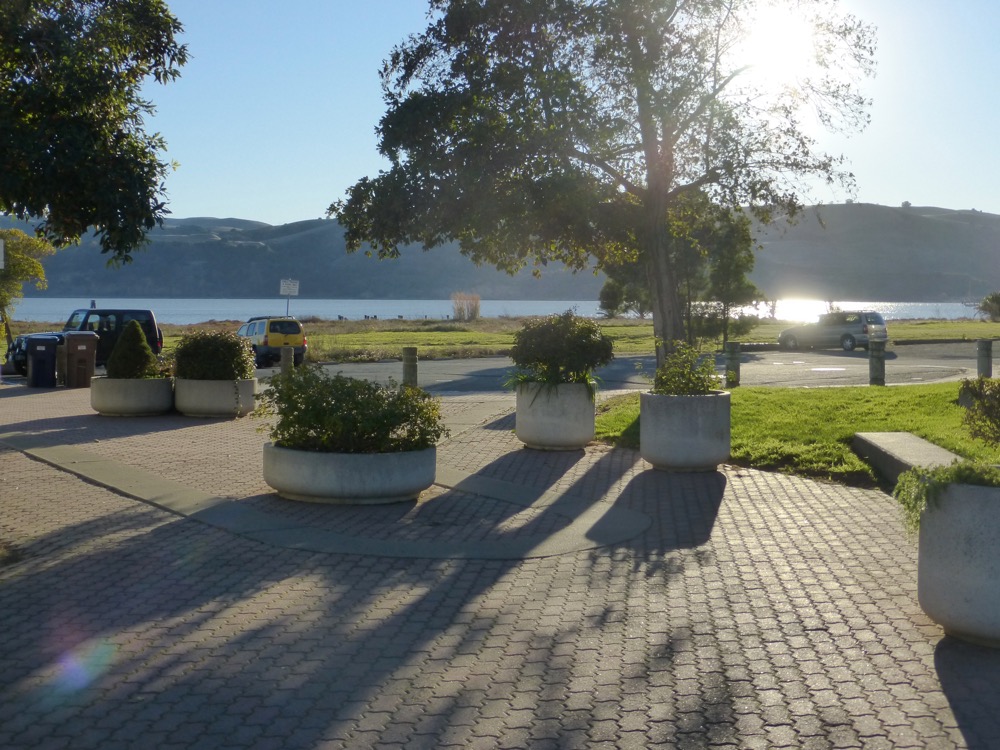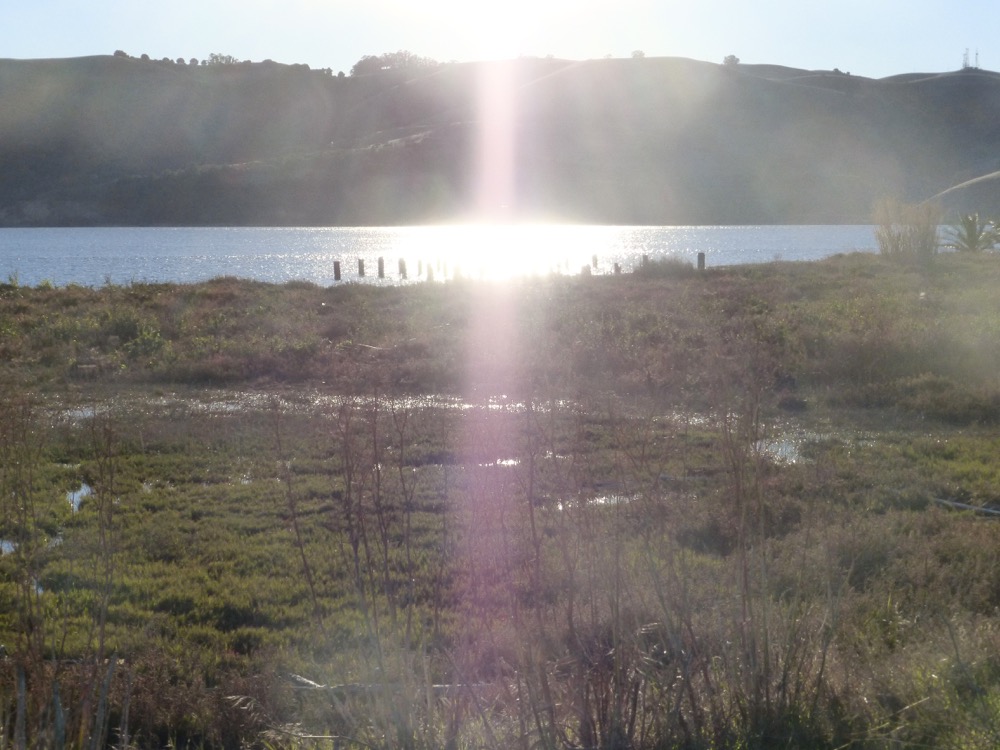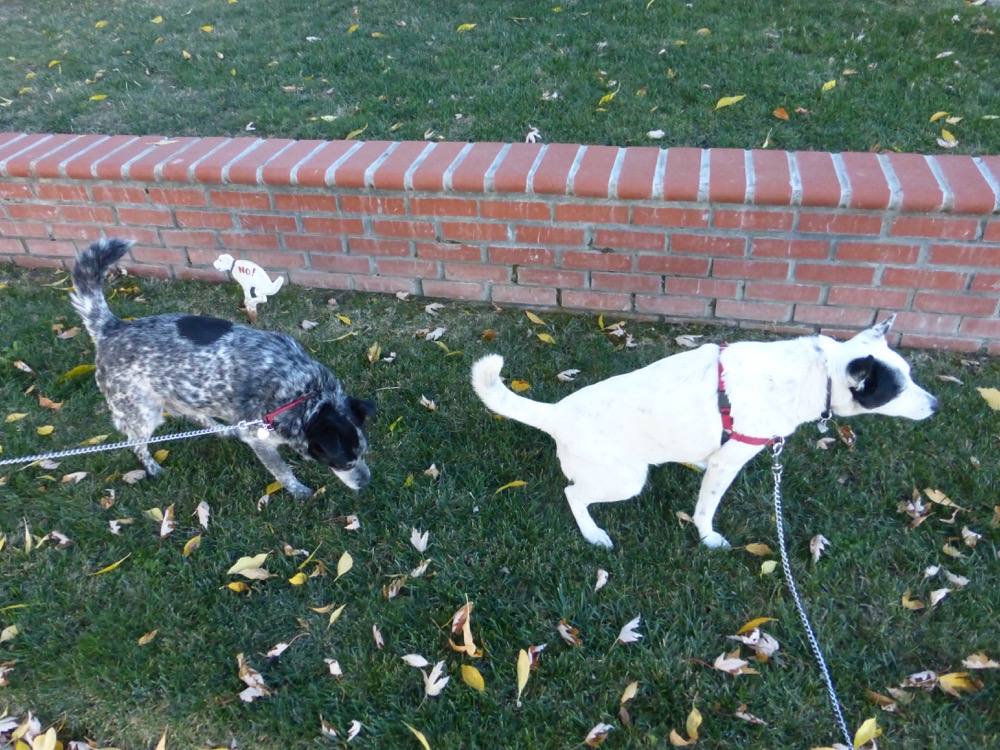 Dogs following instructions [they don't read so take their cues from the illustrations provided]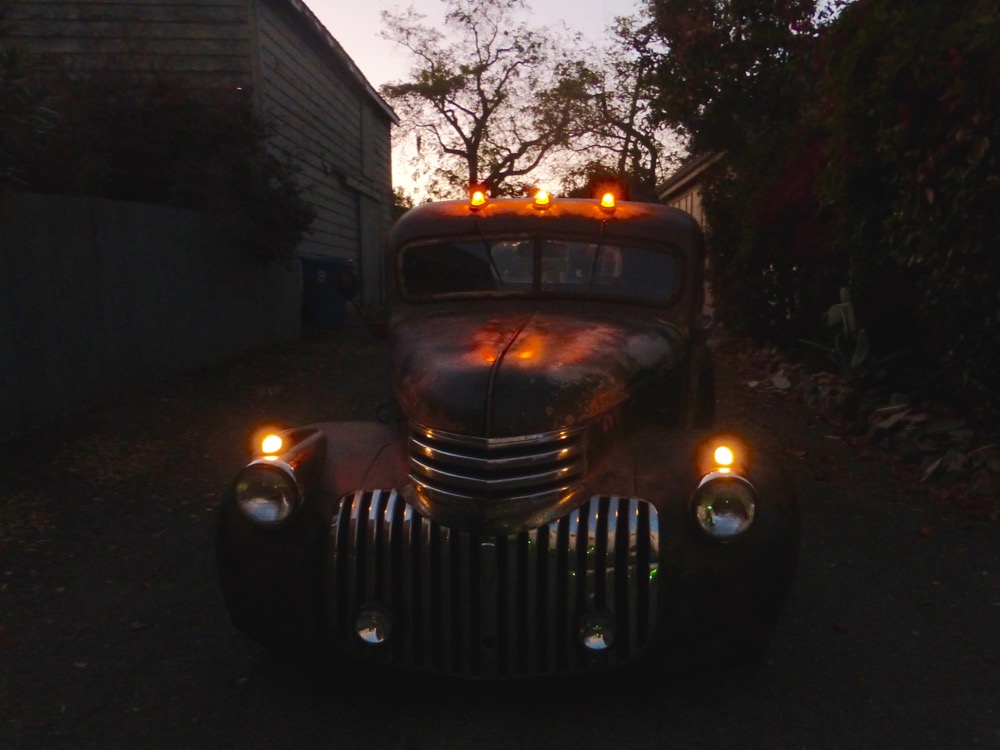 …and winter lights in the alley.
Domestic lives in the suburbs of America [not shown, except by inference]
Holidazes.
M