The week started out warm, closing off the house against the sun, but ended with nights in the thirties…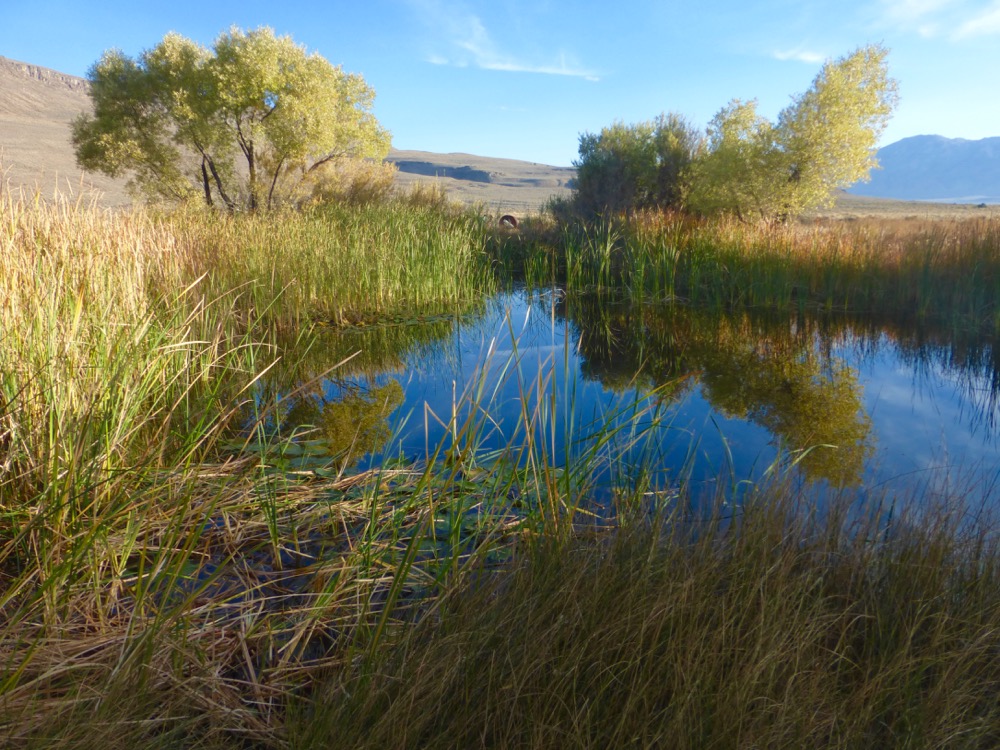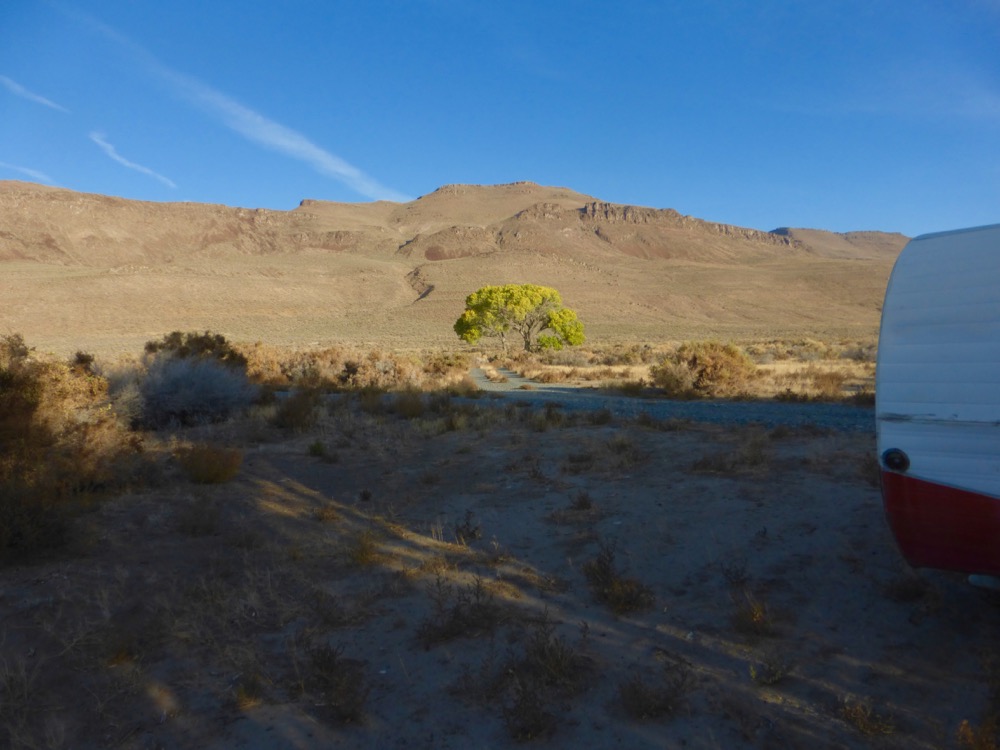 Big Wednesday was duly followed, as might be expected, by Normal Thursday, devoted to unloading Wednesday's remnants from the truck, running detritus to the burnpile and trying to make watercolors as fast and loose as possible while awaiting Linda's arrival with the dogs, who turned up right on schedule around three…
The warming trend continued through Friday but the night and the weekend brought rain, rainbows…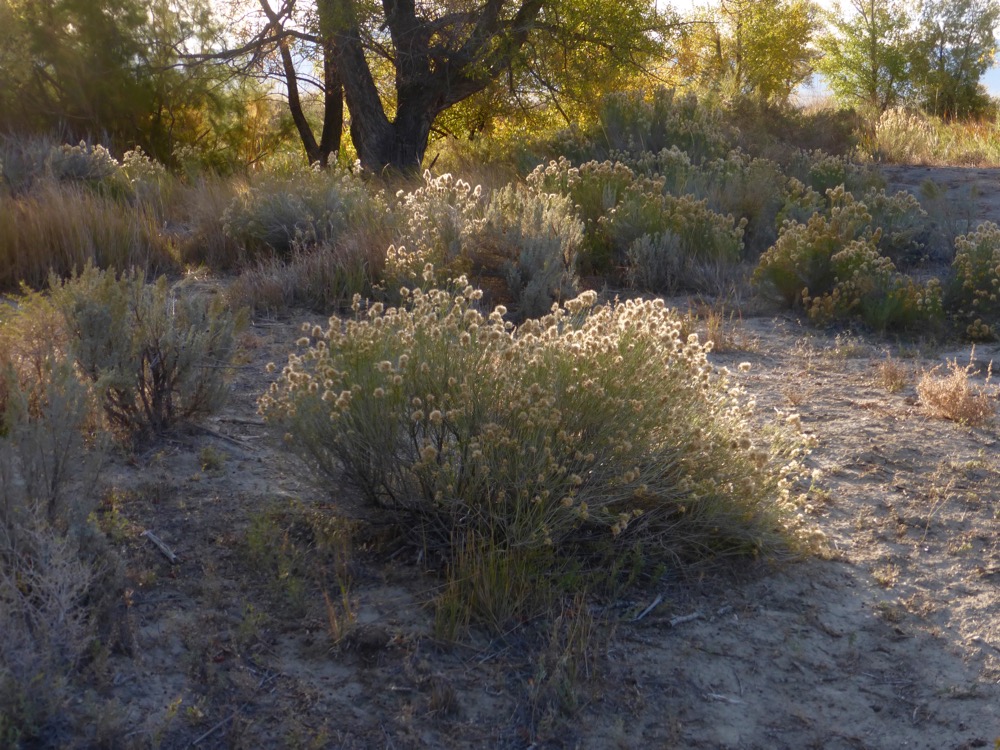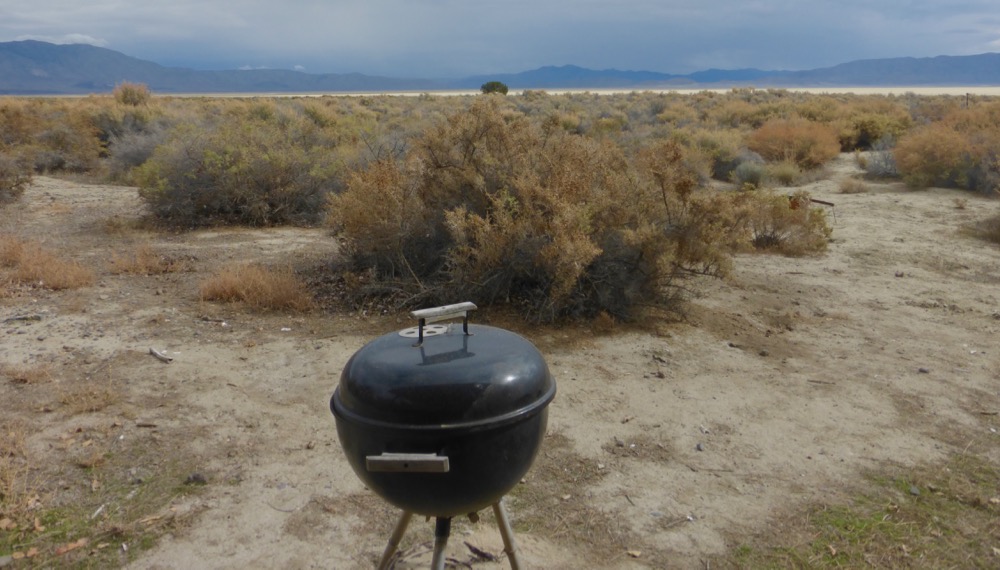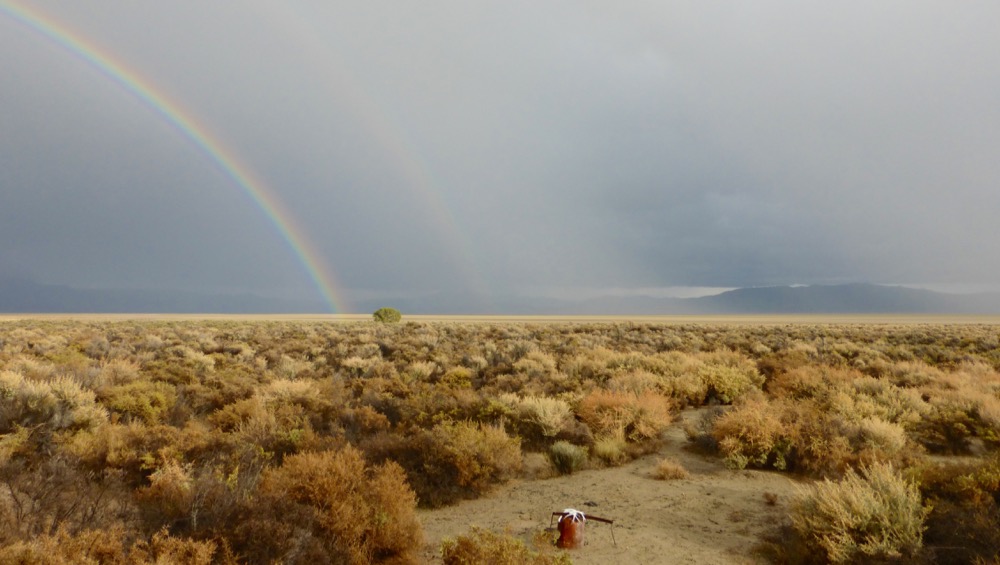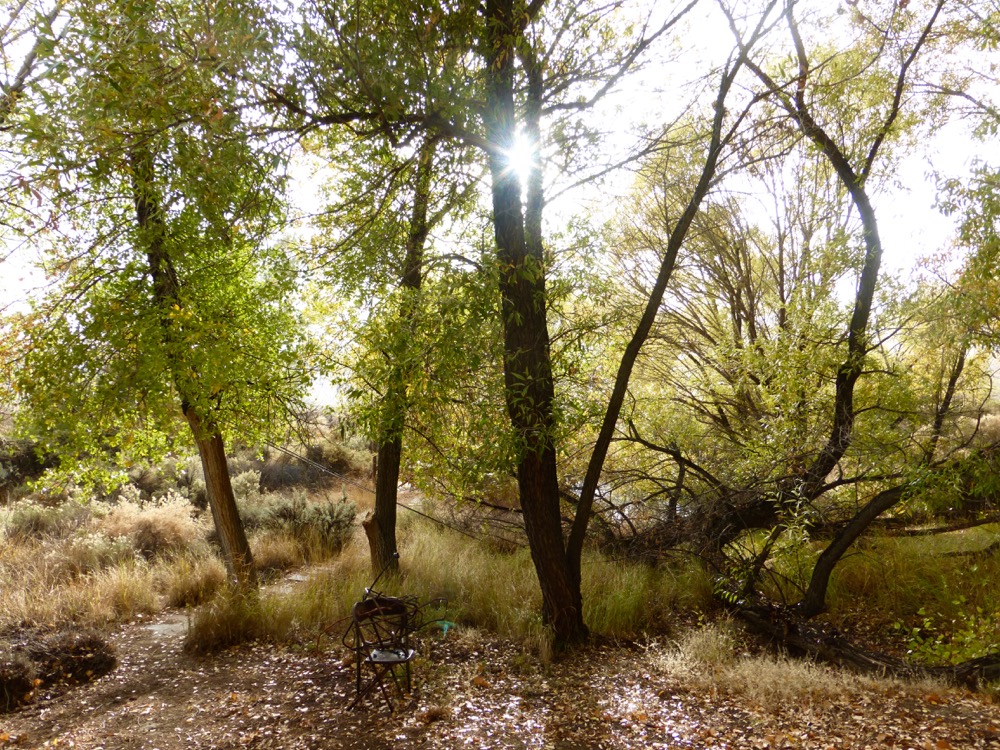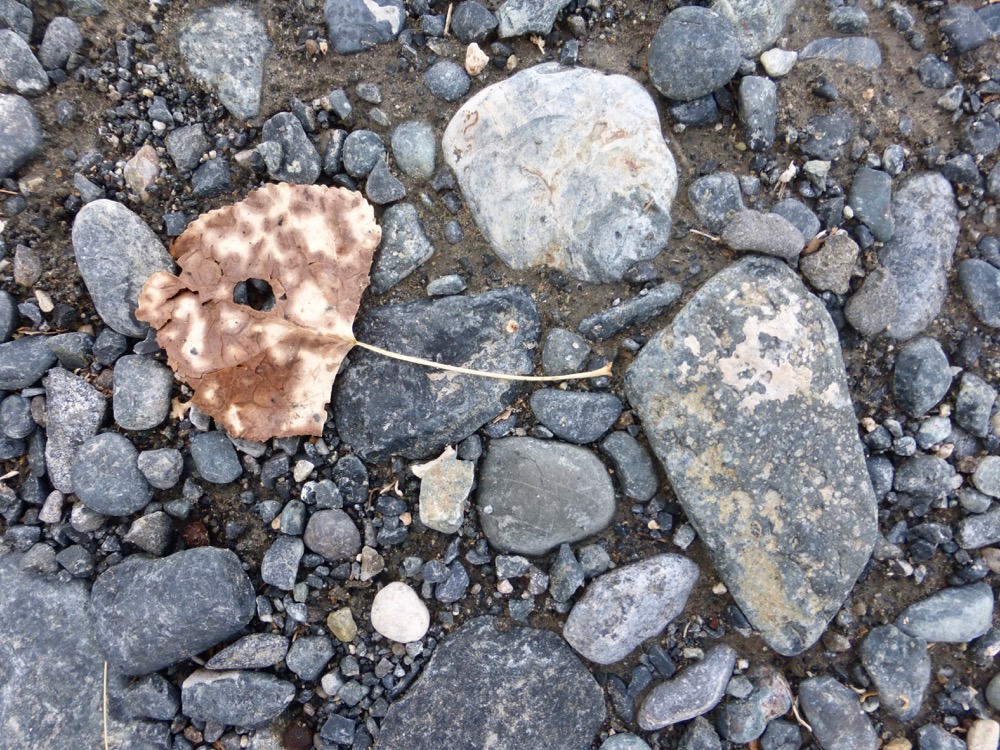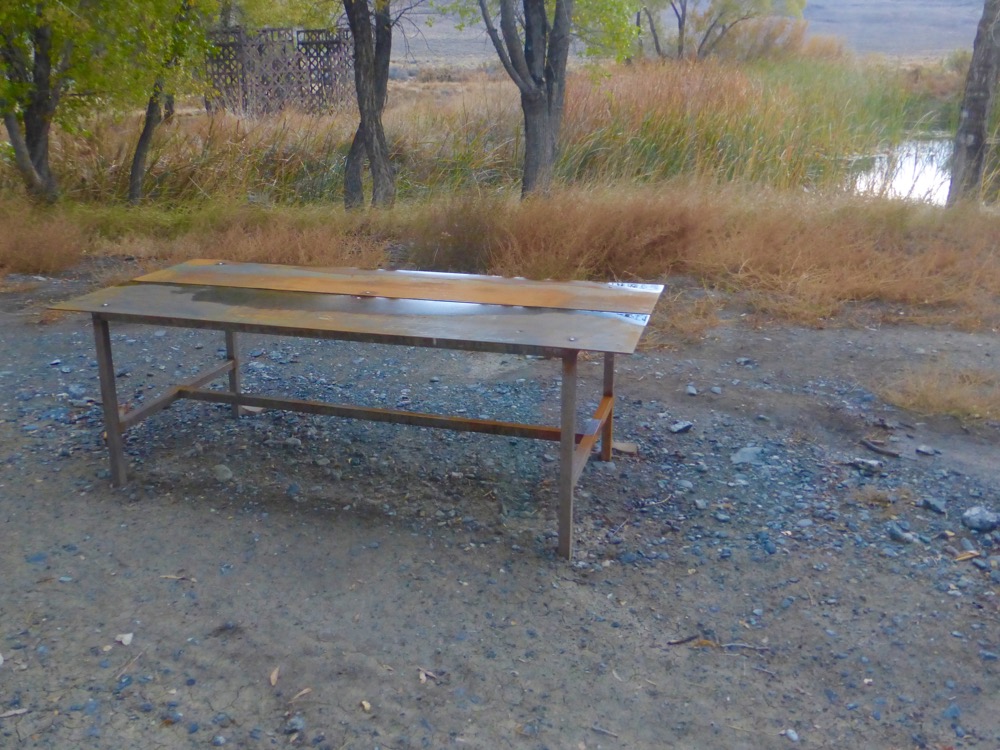 L. worked diligently restoring furniture she'd built in the seventies to finance building her house…the rest is story.  As is a lot else.
…walking on the gravels as all the rest was mud, temporarily…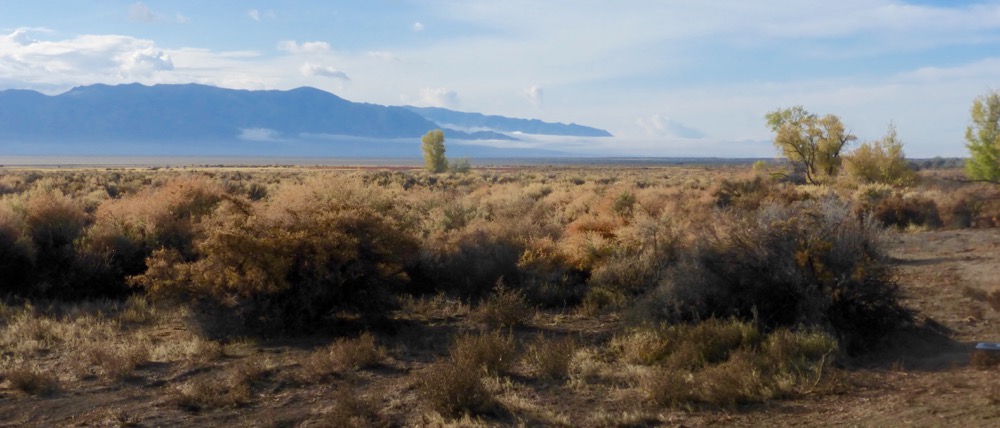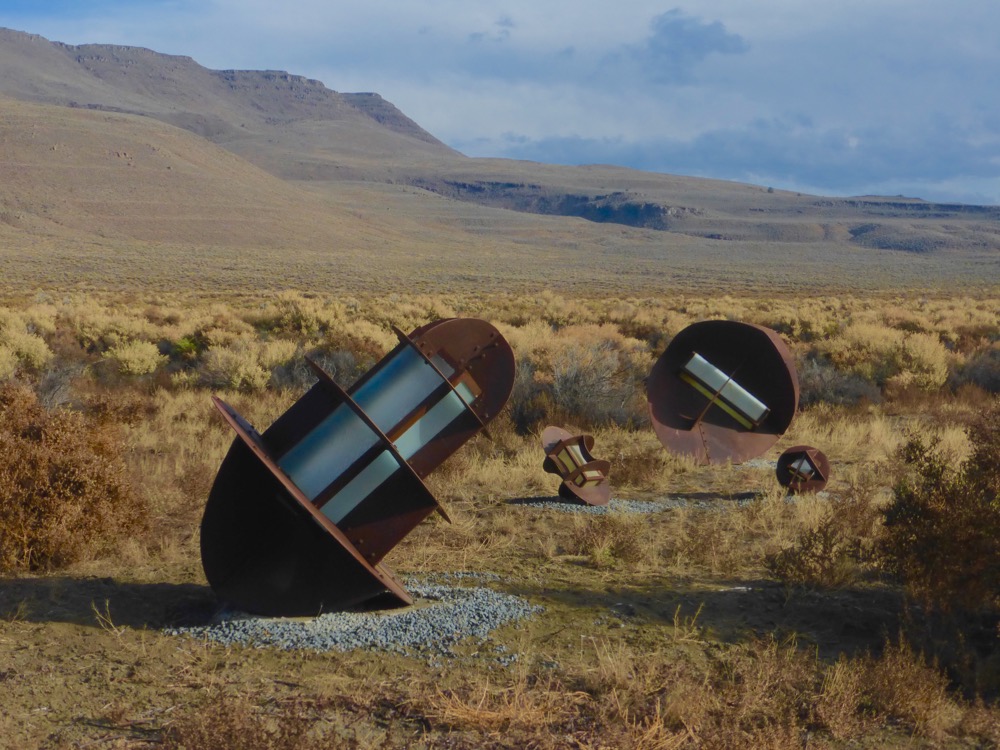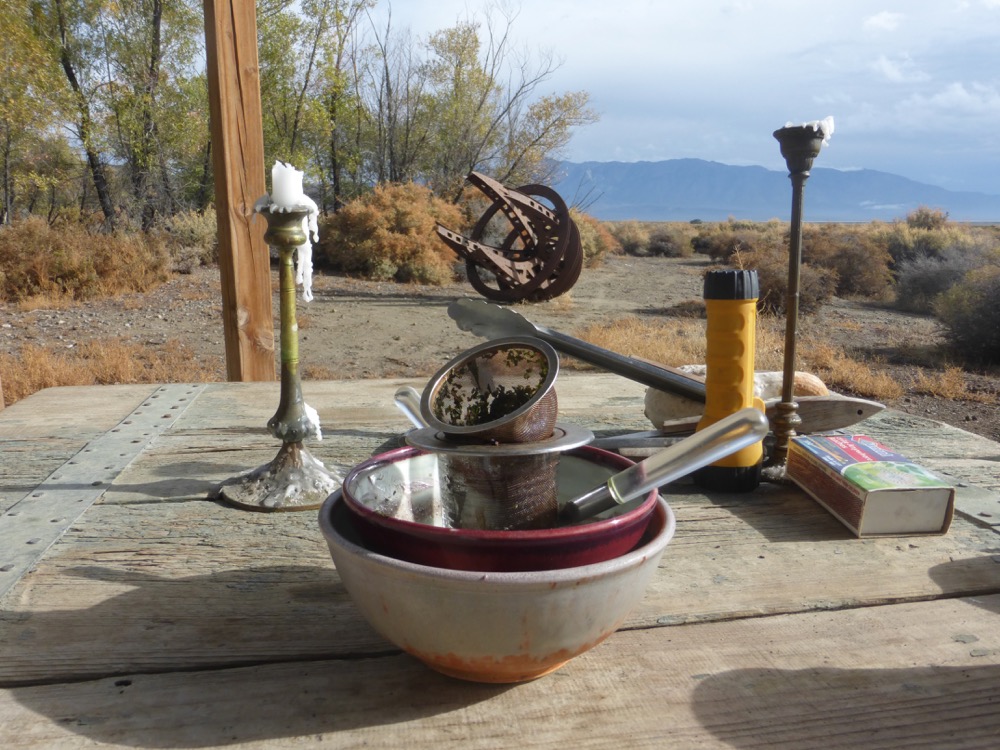 Sunday saw a celebratory barbecue at the new building, very fun though coming home the tray spun out of control to disastrous effect.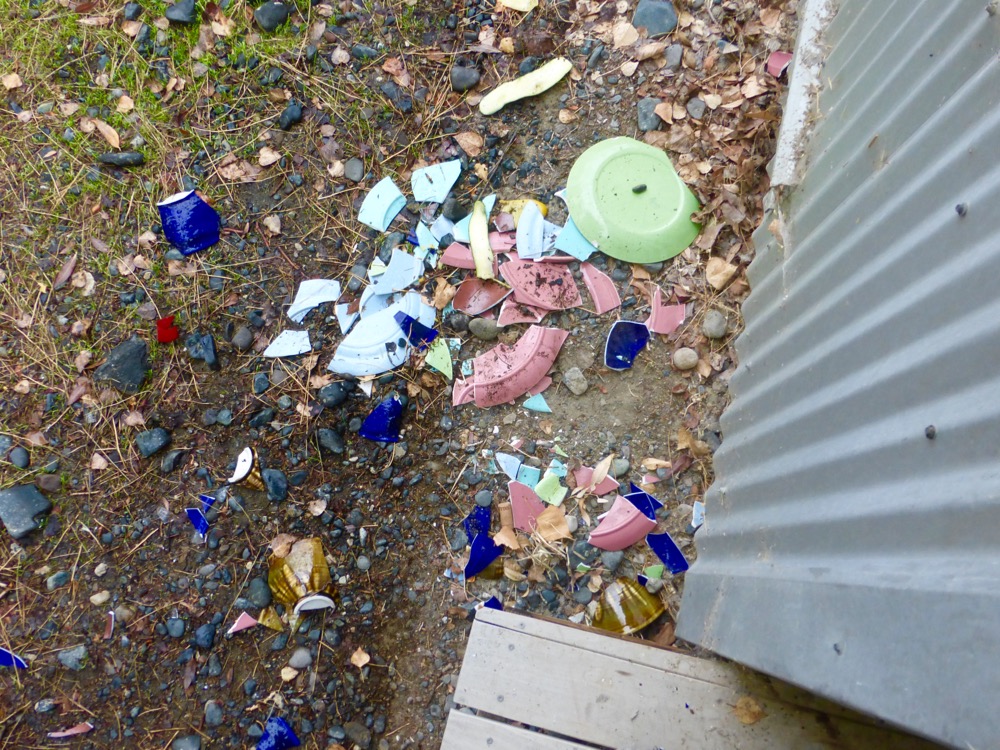 It rained most of the night, Monday came up dark, and L. left.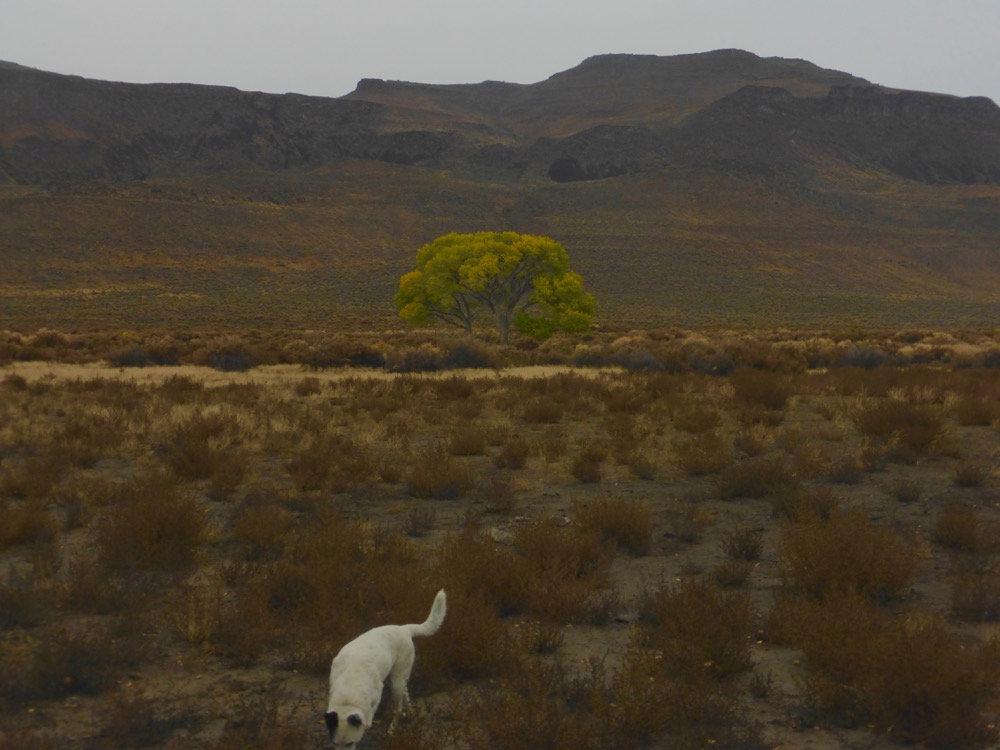 Sun by afternoon and feet, semi-crippled from Friday's chores, getting better. End of the day Willey came by to check on the still-unfinished shed and grading, then a quiet night; just one truck pulling a trailer down the county road during dinner with a couple more lights across the valley on the highway, early dark.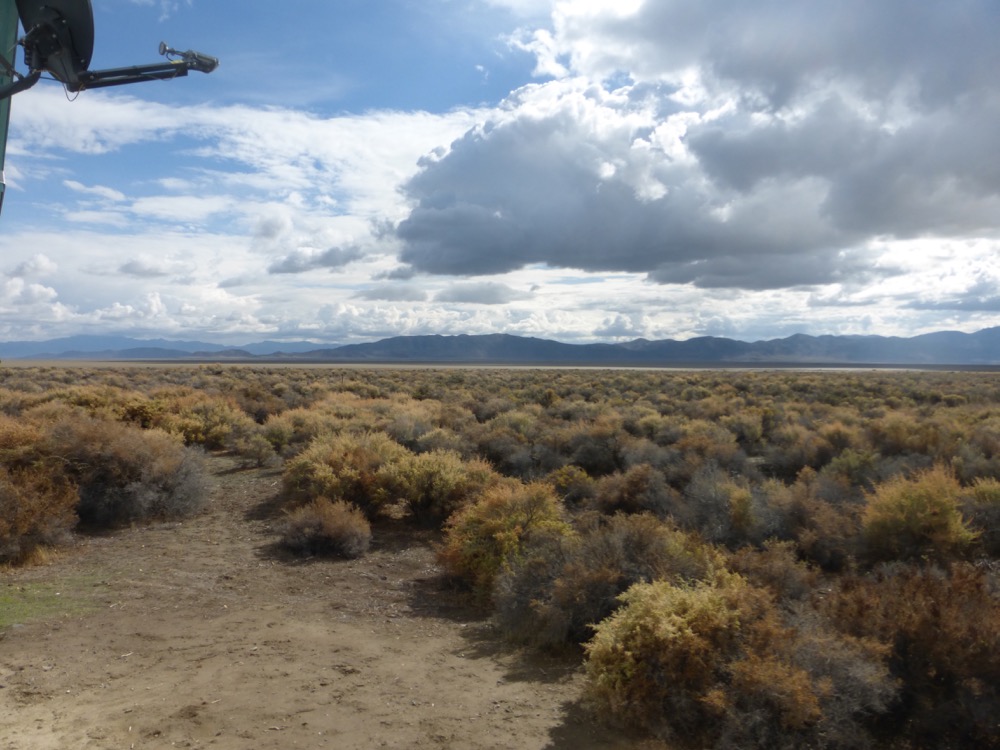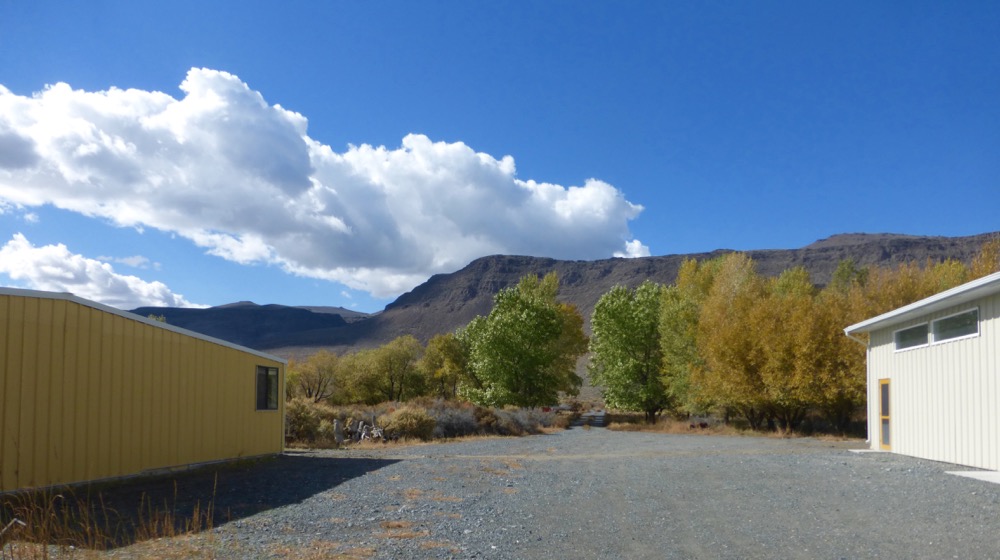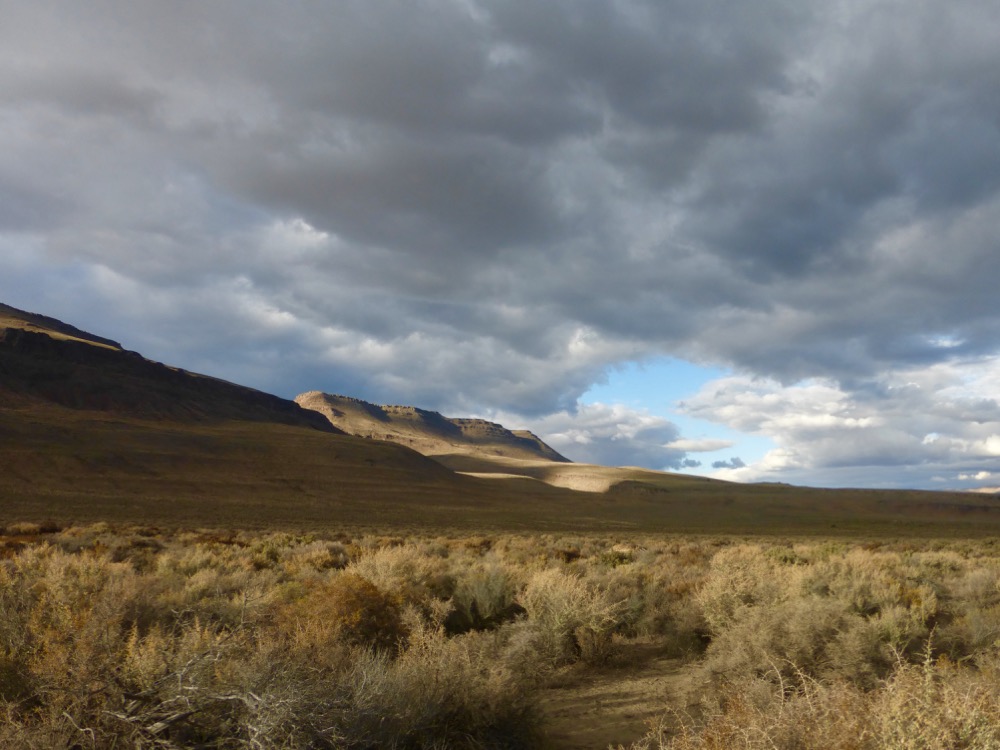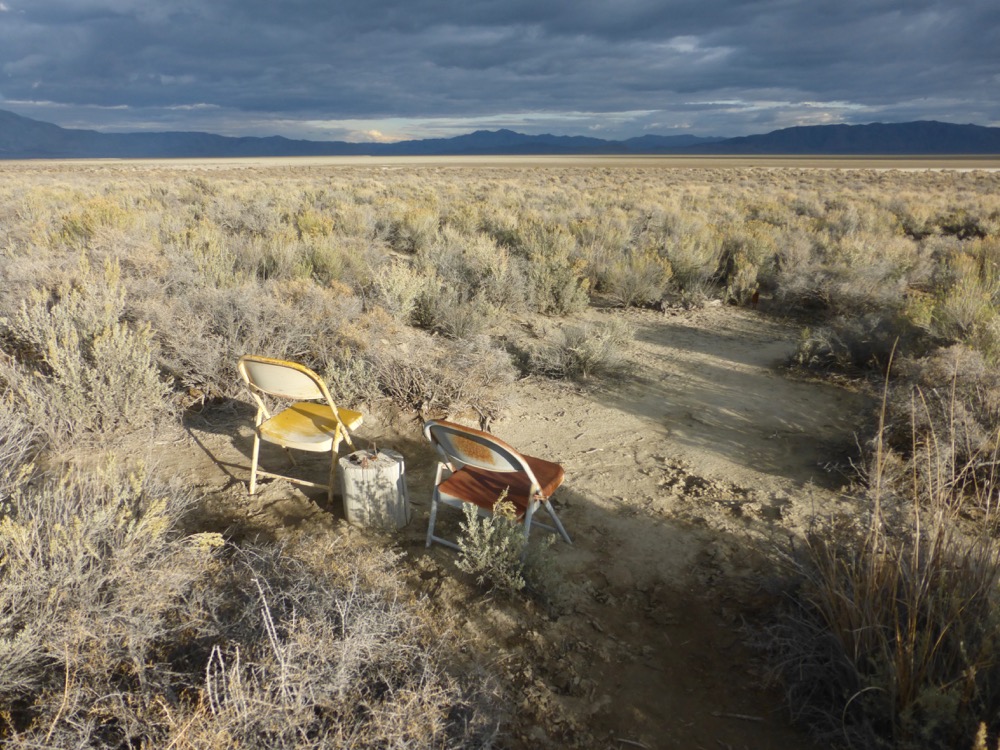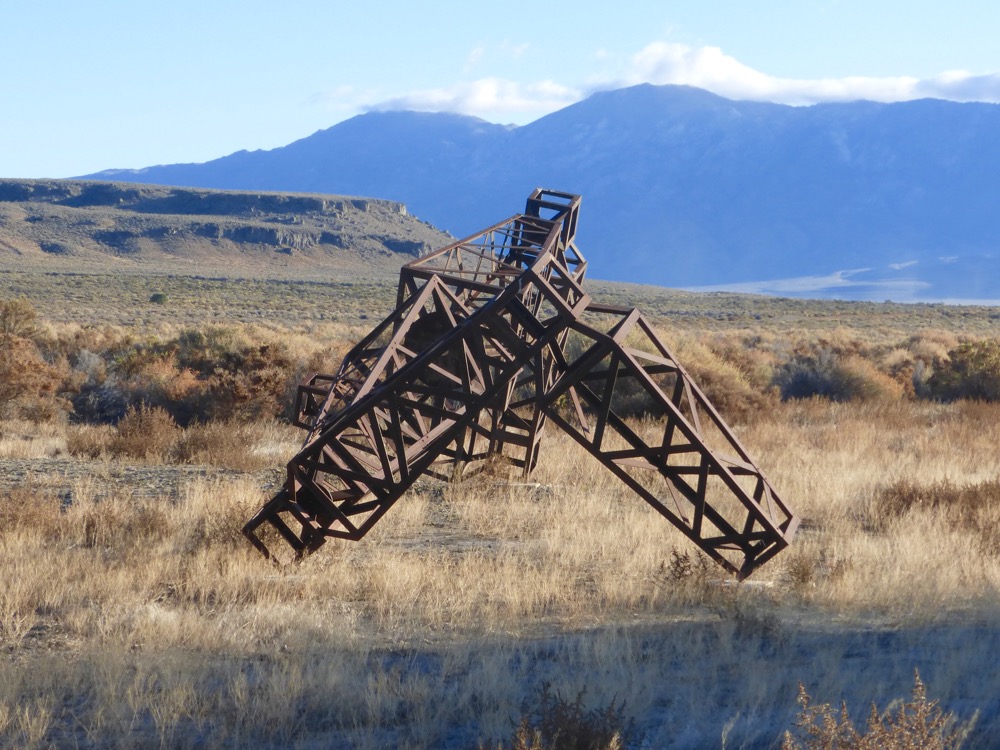 Tuesday cut weeds, sorted hardware, sewed and made watercolors; gorgeous breezy day all day like March…half moon in the evening, water not flowing but that's just the way it is.  Two trucks down the CR after dinner, close together. Quiet.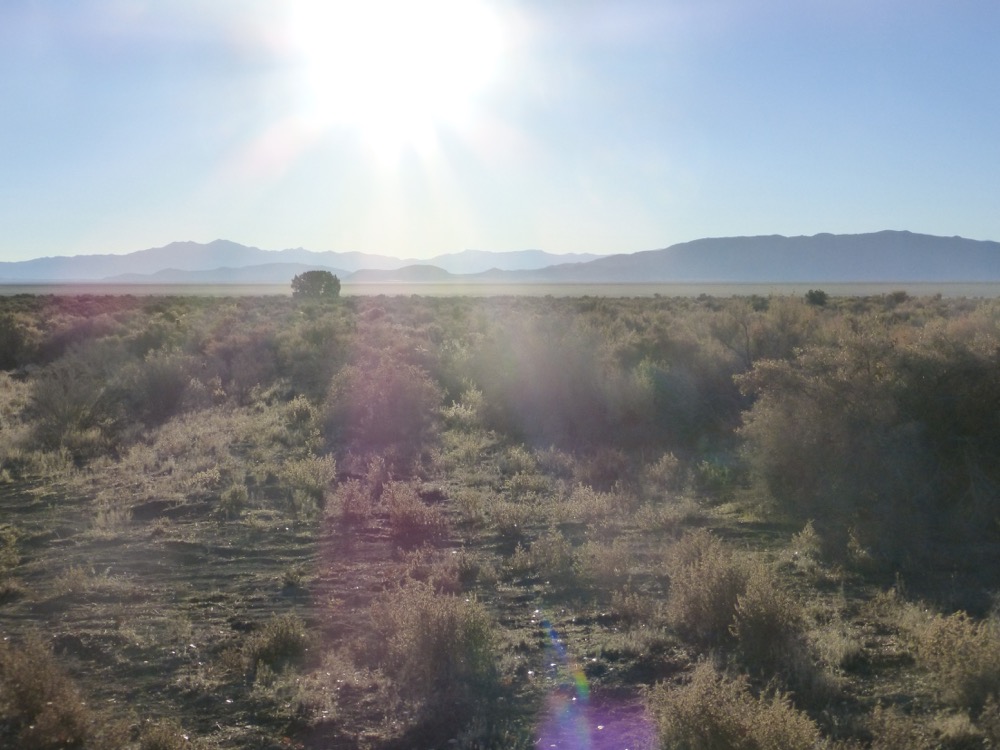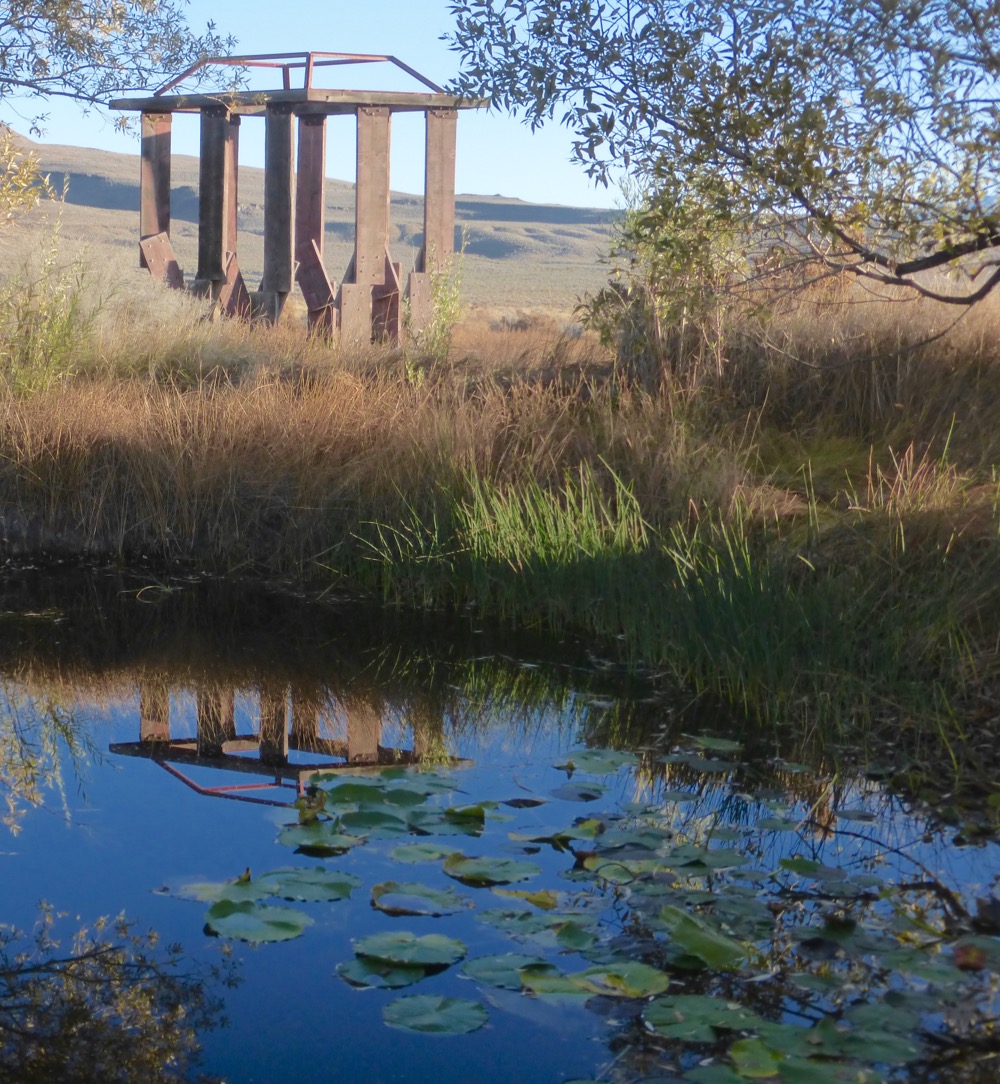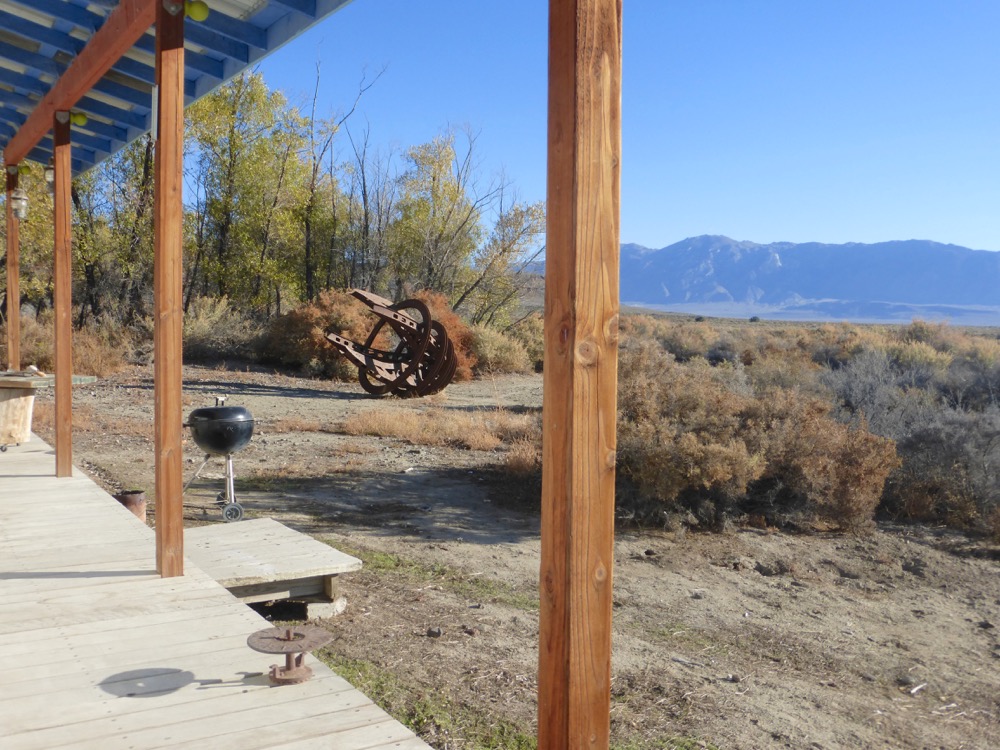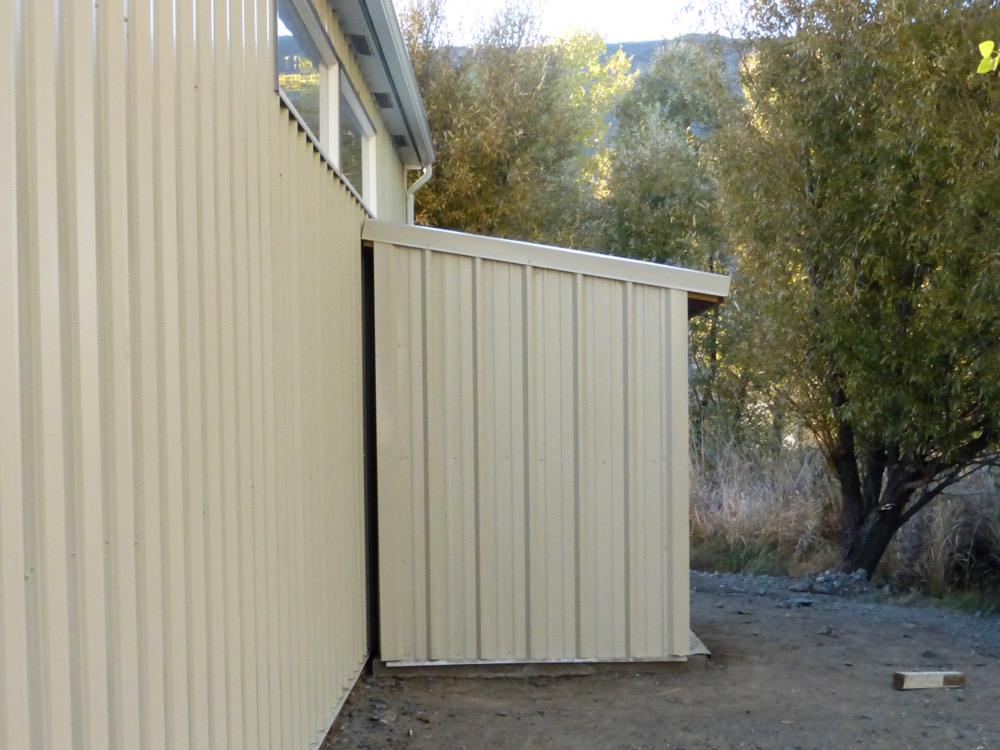 Wednesday a couple of guys showed up around lunchtime and began throwing tin on the shed; done by day's end as I packed and closed. No one on the county road that night and not a light across the valley on the highway, either.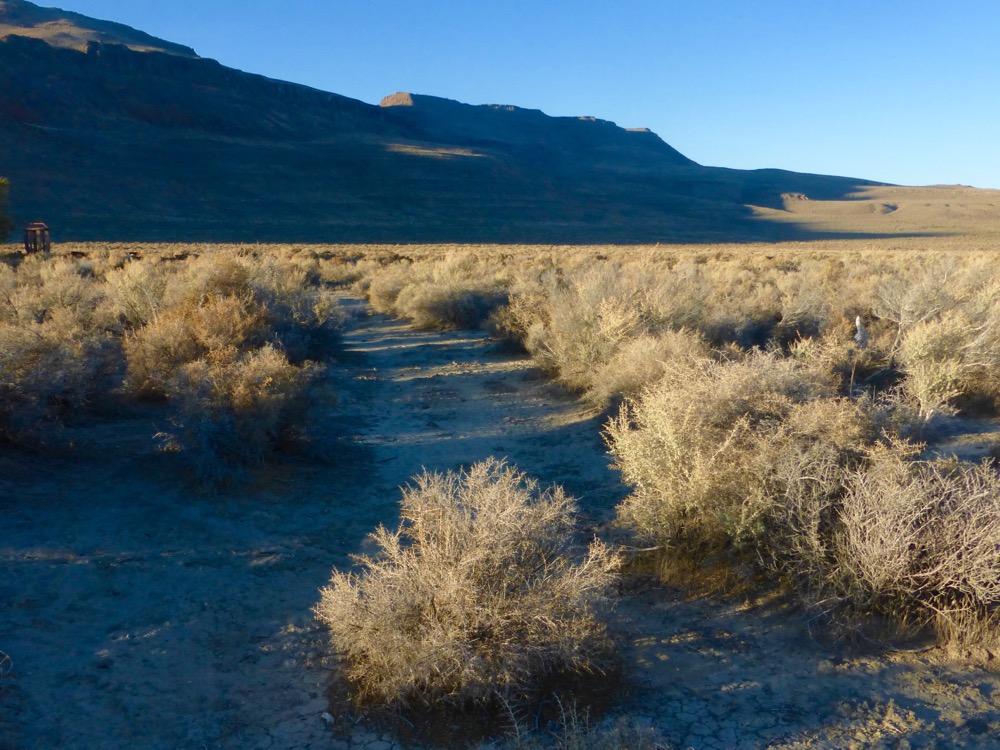 Thursday I took off more or less first thing…down the desert, Sierra Valley, etc.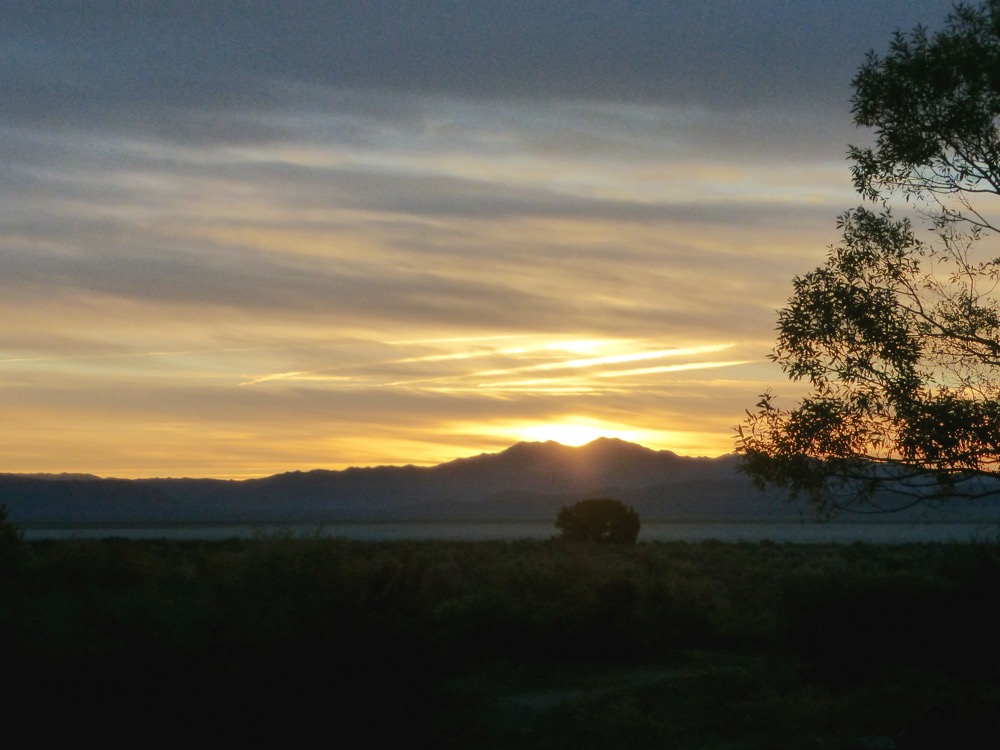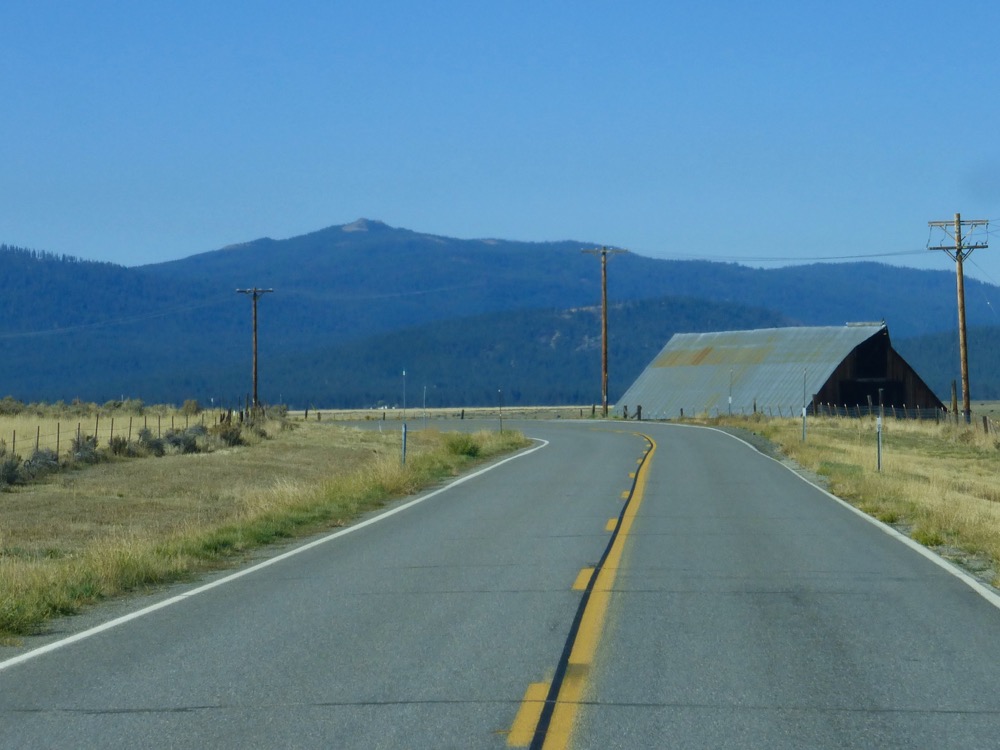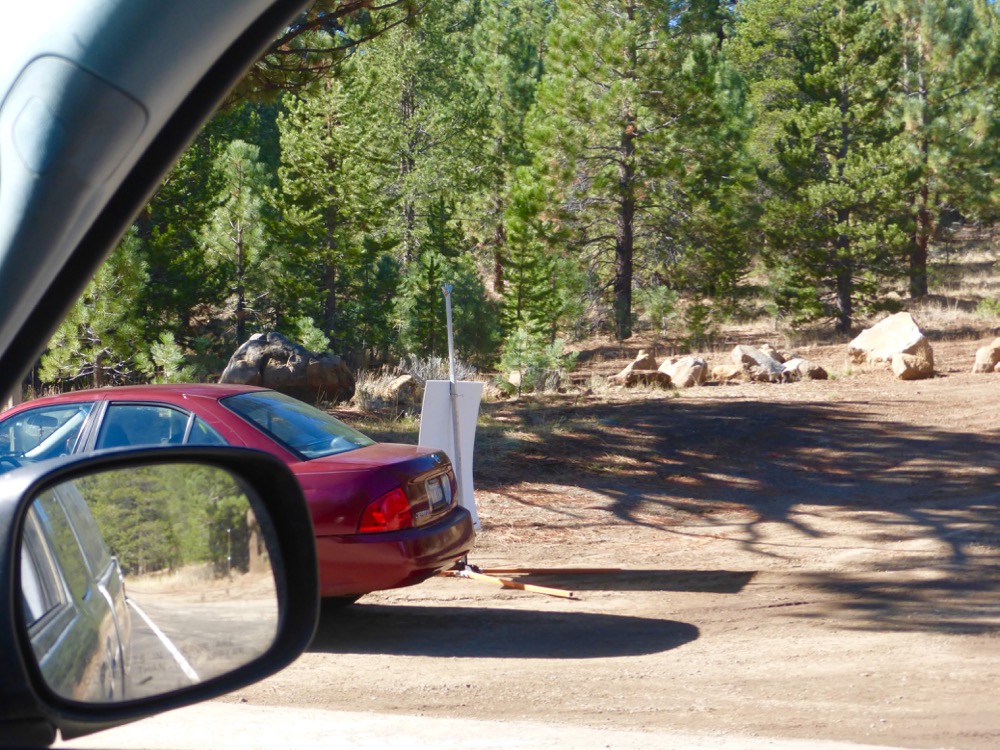 Slowed by Granite's roadblocks on 89 and the usual stupid traffic after Sacramento but made Benicia in time for a late garden lunch nonetheless, followed by laundry [not shown].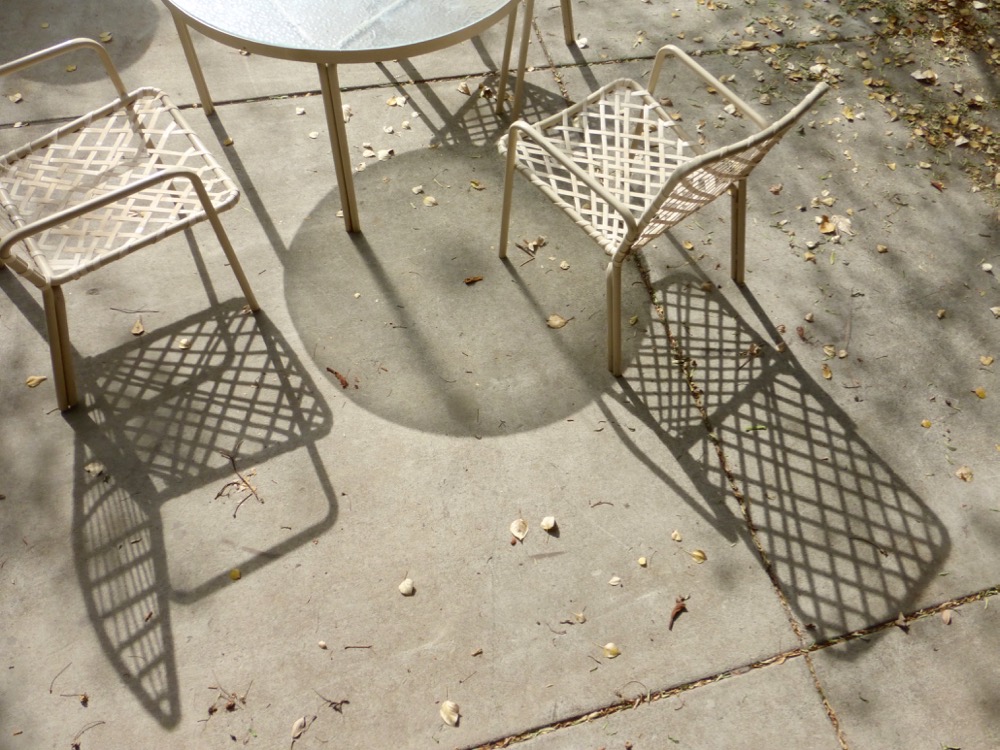 …and Petey the Boat, headed downstream of a Friday afternoon. Sounded about right, but not really a PT boat after all; some strange approximation in not very convincing camo…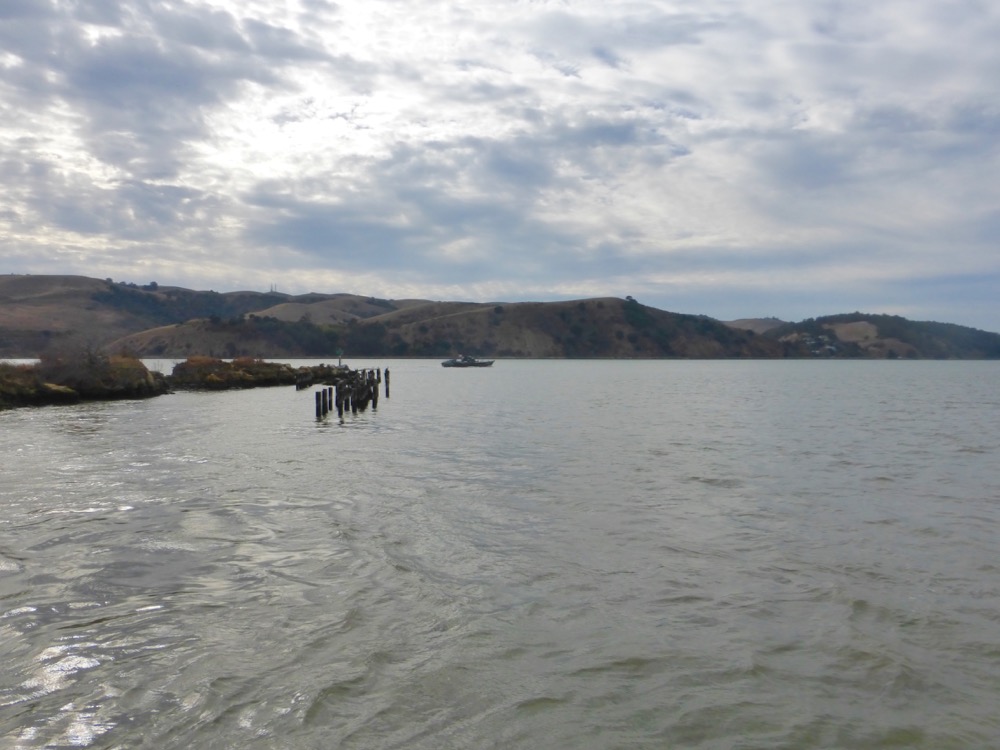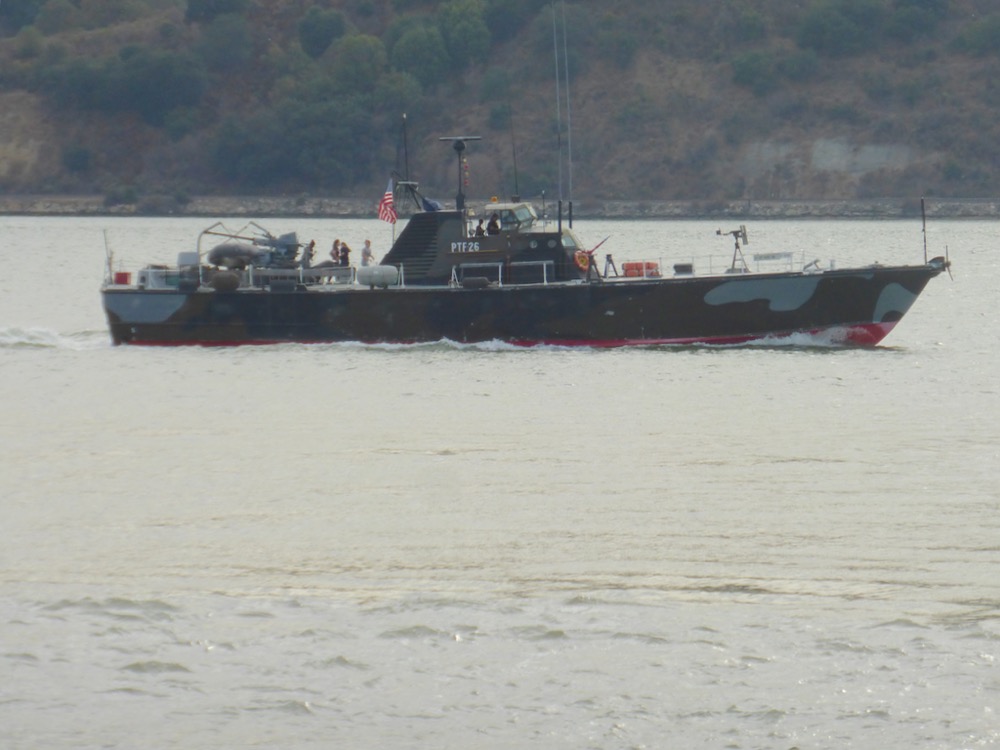 So, away…
M